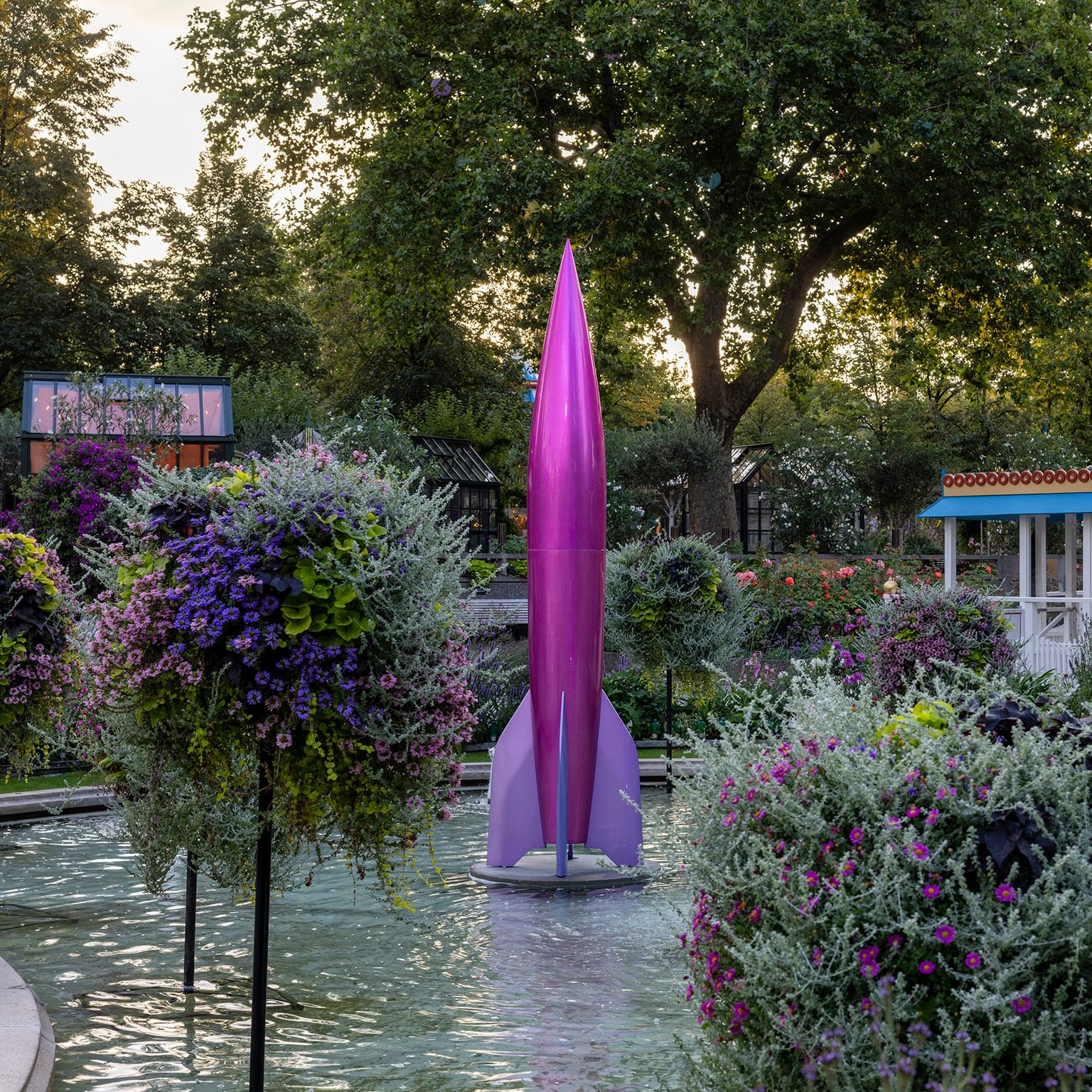 About The Work

For CHART in Tivoli 2023, Sylvie Fleury will exhibit the work 'First Spaceship on Venus,' a towering sculpture standing at a height of 350cm that is imagined as a vessel that would transport visitors from Earth to the planet most commonly associated with women and femininity.

Since the 1990s, Sylvie Fleury has used spaceships to explore issues of gender politics and popular fantasies associated with space travel and the idea of conquering distant galaxies. The title of this work is taken from the East Germaan film 'The Star of Silence' which depicted an imaginary expedition to the planet Venus as part of an exploration of the dangers of excessive technological development.

Sylvie Fleury is known for exploring the relationship between gender, consumer culture and identity in her work. She has often used popular cultural references and symbolic elements from the world of fashion to challenge stereotypes and conventional perceptions of femininity. In this work the artist defies the phallic presence of the rocket's shape, shrouding it in iridescent paint with the idea of subverting its belligerent form.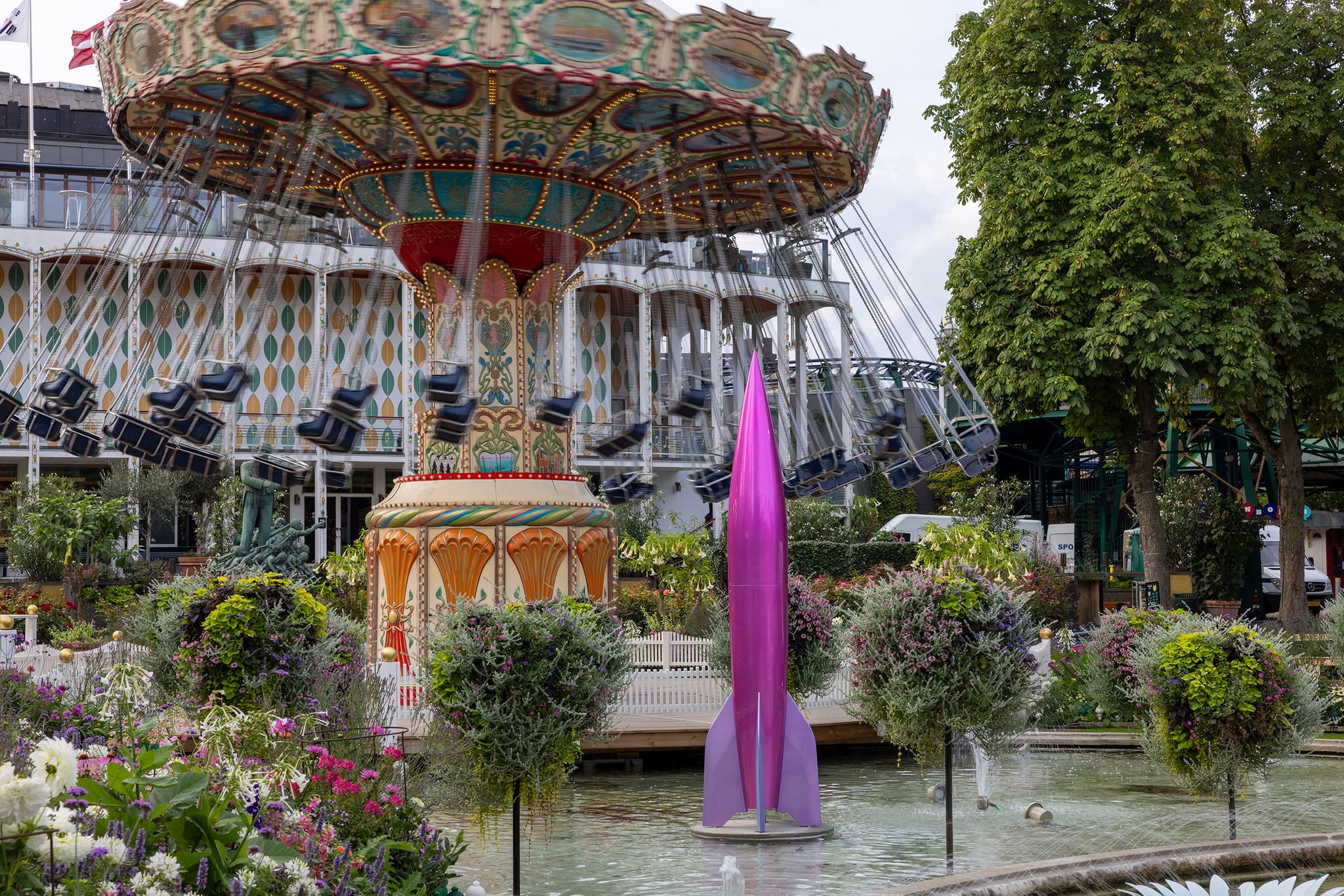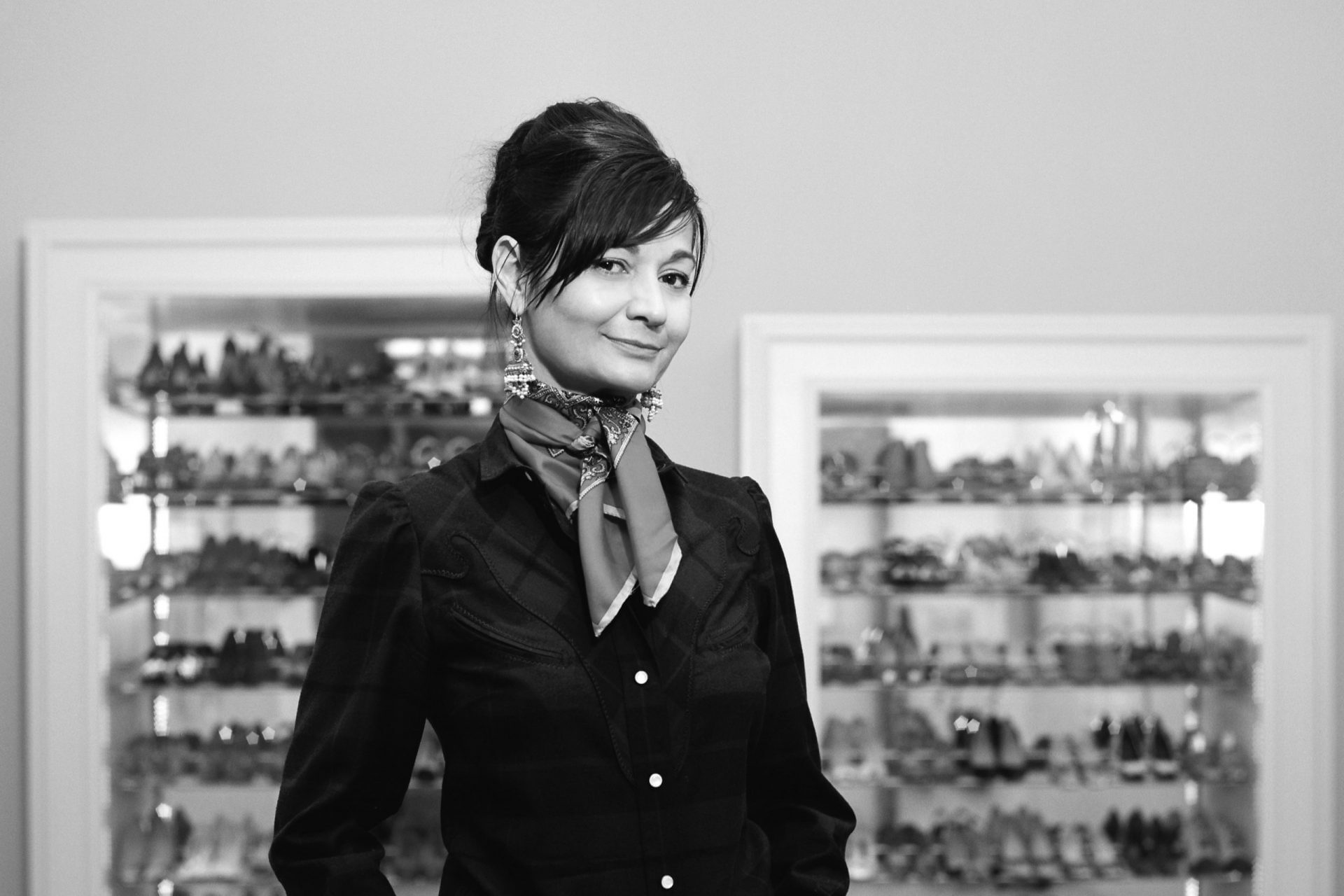 About The Artist

Engaging with the mechanics of materialistic desire, aesthetics and the construction of value, Sylvie Fleury's (b. 1961, Geneva; CH) sleek, alluring works provide a lens through which contemporary politics of gender, beauty and consumerism can be re-evaluated.

Her artistic practice, which spans sculpture, performance, installation, and painting, frequently employs materials and processes associated with early Conceptualism, Pop art and Minimalism. She is renowned for using readymade objects such as cars, neons, makeup-pallets or shopping bags, which are transformed by their inclusion in an art context, allowing viewers to see them in a new light.

Sylvie Fleury is represented by Andersen's.