Previous Editions
As we prepare for CHART's 11th edition taking place from 24 - 27 August 2023, join us in revisiting some of the highlights from previous years.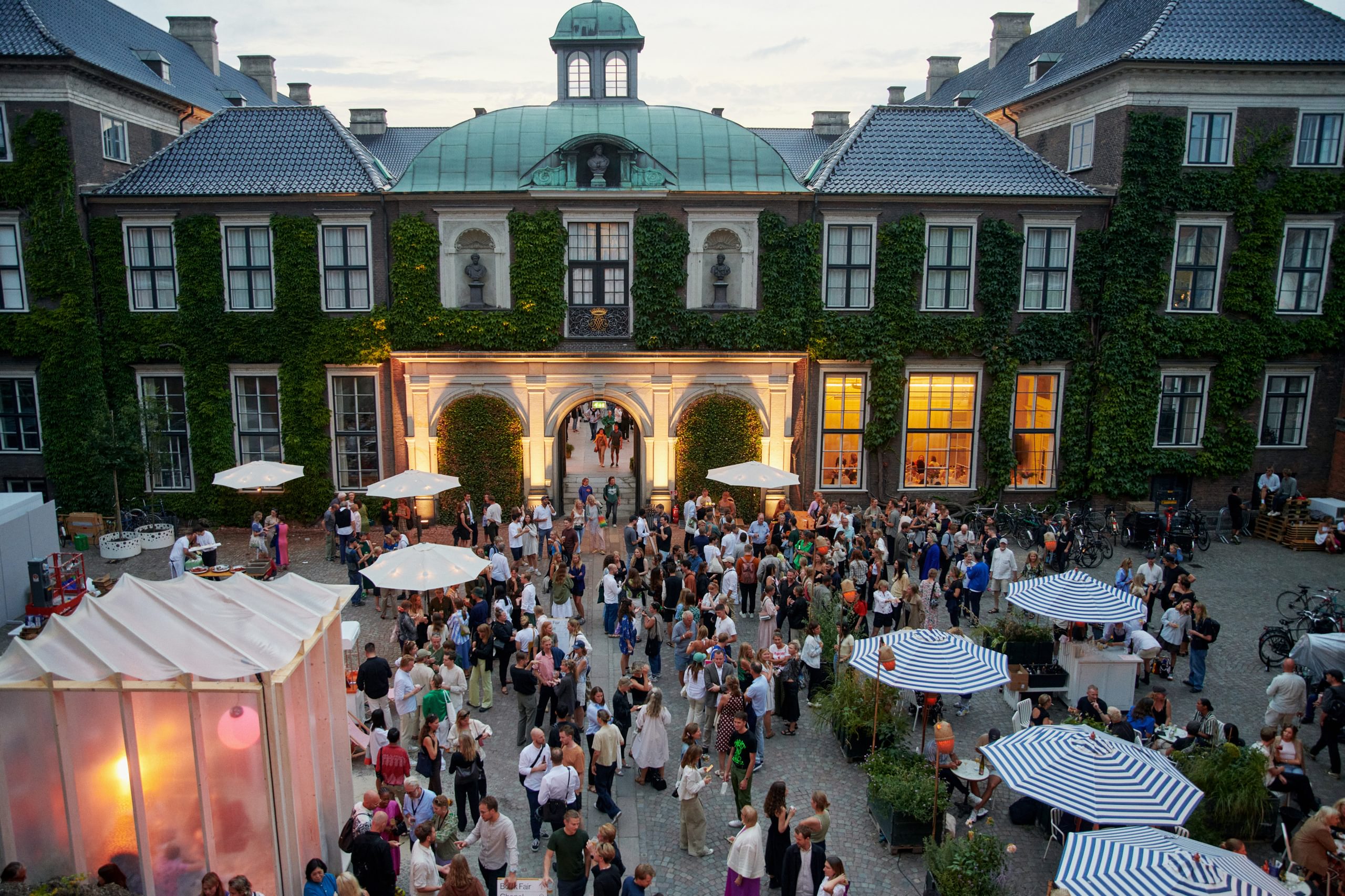 Photo by Niklas Adrian Vindelev
2022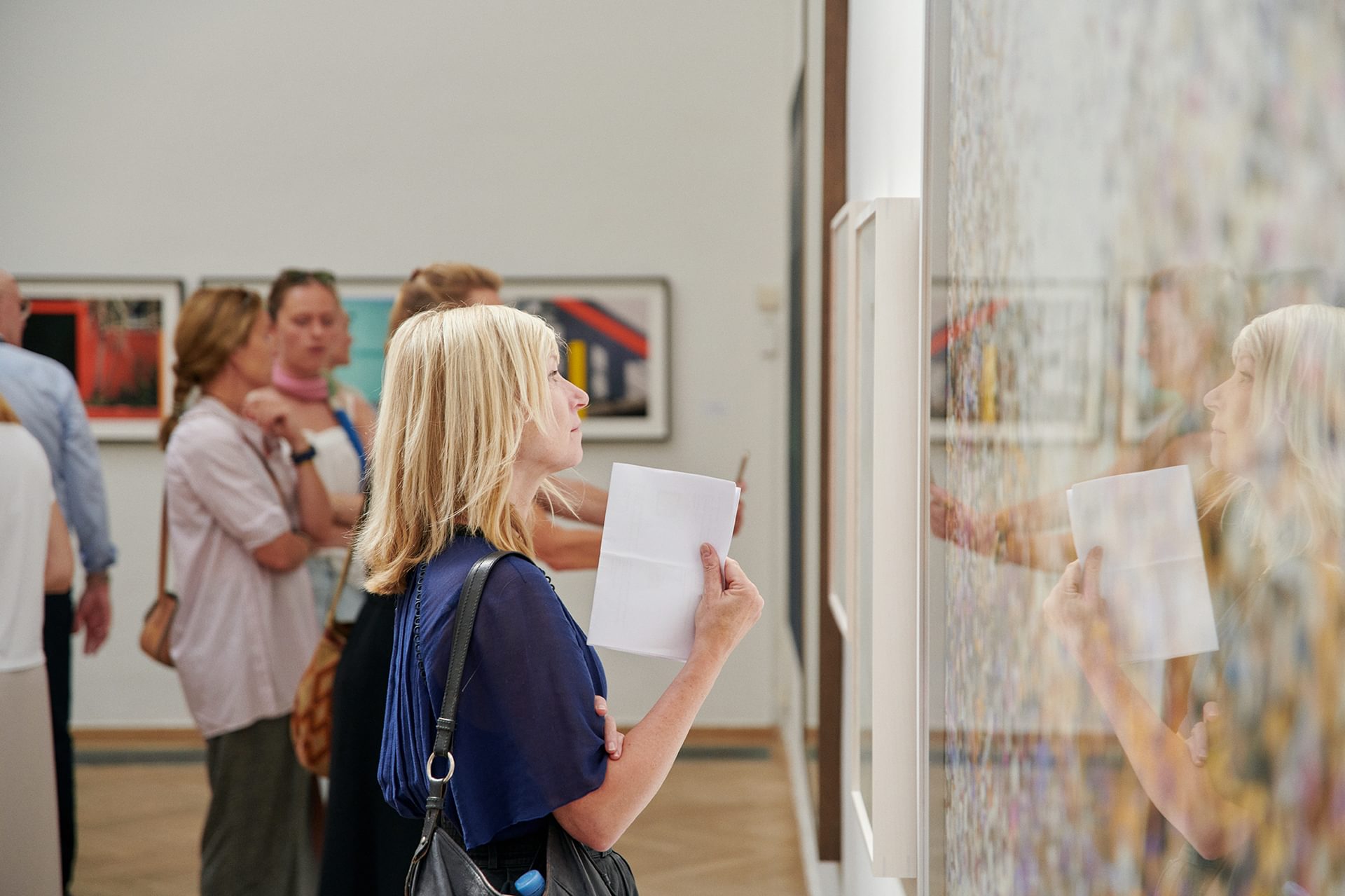 Photo by Niklas Adrian Vindelev
The tenth edition of CHART took place 25 – 28 August 2022 at Charlottenborg in Copenhagen; we were proud to welcome more than 22.000 visitors at Charlottenborg across the weekend.

Alongside strong sales, extensive press coverage and new partnerships and collaborations, CHART 2022 re-enforced the close ties between galleries, cultural institutions, artists, arts professionals, collectors and art enthusiasts from the Nordics and beyond.

We were delighted to welcome a strong institutional turn out including museums like British Museum (UK) MUNCH (NO), Moderna Museet (SE), mumok (AT), Museo Tamayo (MX), National Museum of Women in the Arts (US), WIELS (BE) and Buffalo AKG Museum (US).

Proud to present our first fully gender-balanced fair, we were also breaking ground with our exhibition of site-specific artworks, installed inside the iconic amusement park at Tivoli Gardens.
Video by Joakim Züger / BARSK Projects
Returning with full force to our usual programme of live in-person discussions between leading figures from all strands of the contemporary art world, CHART 2022 was host to a varied selection of artist talks including discussions with Yael Bartana, Camilla Engström, Jockum Nordström, Ed Atkins, and Sofia Hultén to name just a few.

Additionally, we were so pleased to host a discussion between Non-Executive Director of frieze and Co-Founder and Trustee of the Gallery Climate Coalition Victoria Siddall, CEO of UBS Europe SE and Head of Wealth Management Europe at UBS, Christl Novakovic, Founder of Andersen's Claus Andersen and Director of CHART Nanna Hjortenberg alongside a number of other talks focusing around the future of art institutions.

Enjoying strong media participation in the programme, we were happy to welcome writers and recieve reviews from a number of The Art Newspaper (UK), Financial Times (UK), Eurowoman (DK), Ocula (UK), Frankfurter Allgemeine Zeitung (DE), Berlingske (DK), Monocle (UK), Børsen (DK), Morgunbladid (IS), Architectural Digest Italy (IT) and Frieze (UK) - (find a full round-up of this year's press here)

Read more about CHART 2022 here.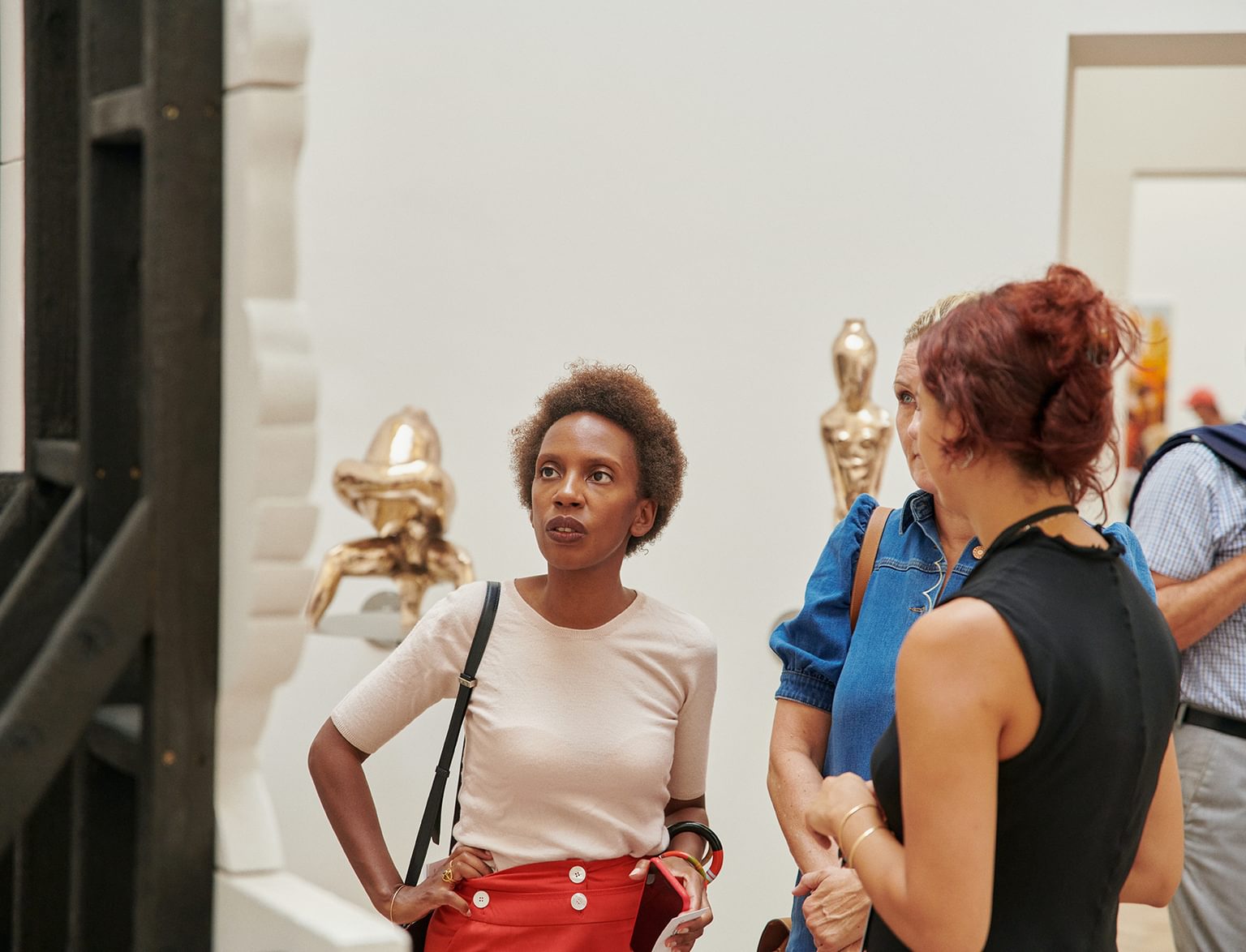 Photo by Niklas Adrian Vindelev
More snapshots from CHART 2022
2021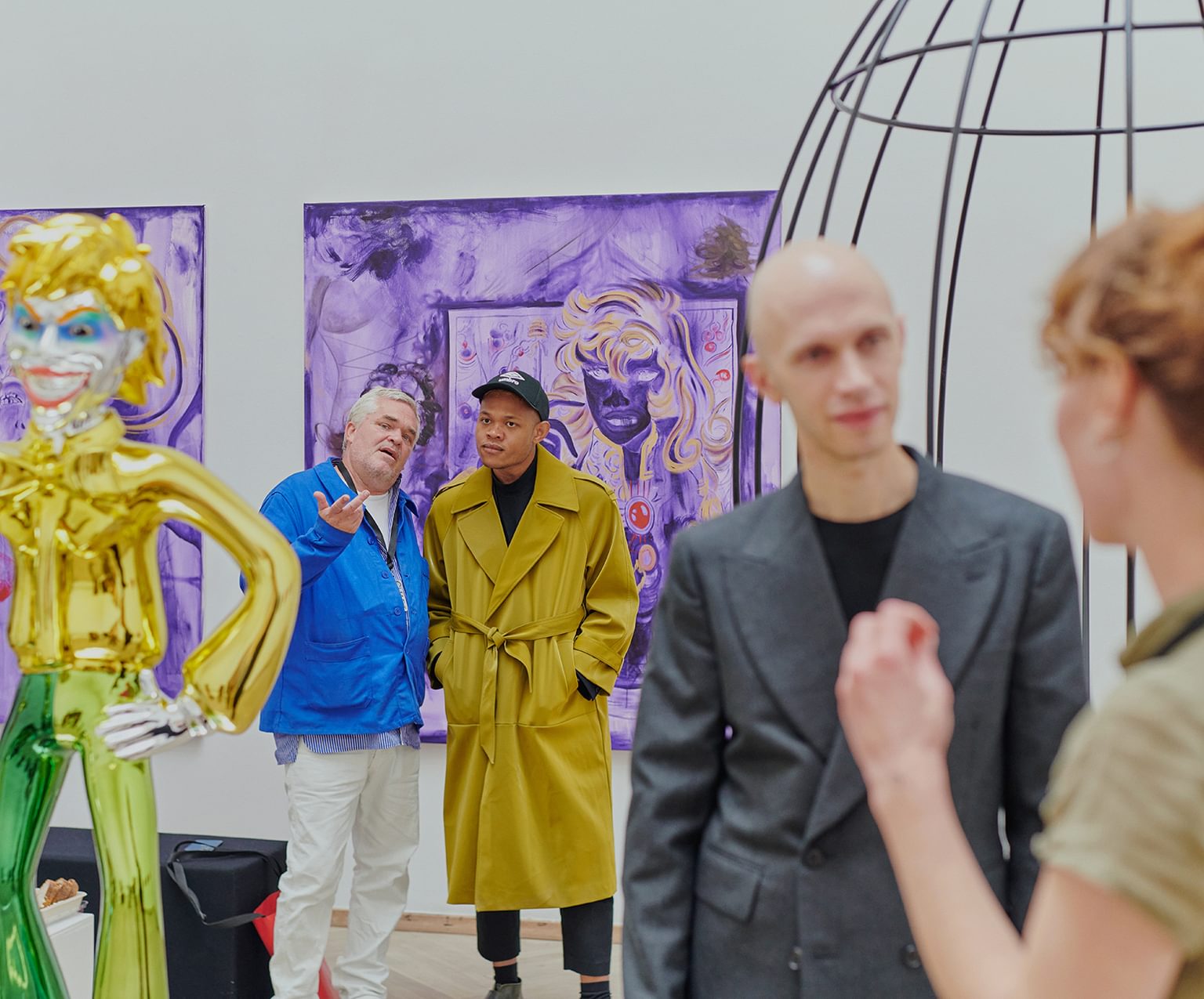 The ninth edition of CHART took place 27 – 29 August 2021 at Charlottenborg in Copenhagen.

CHART 2021 presented an art fair with 26 leading galleries in the Nordics, an Experimental section of 11 artist-run and alternative exhibition spaces, a brand new art book fair with inspiring artist and art-related books and printed matter, and a broad public programme of talks, performances, films, architecture, and music.

CHART 2021's programme was dedicated to gathering diverse voices and positions across the art sector. As the first fair in nearly one and a half years for most of the participating artists, galleries, collectors and art enthusiasts, CHART marked a special moment in the art industry.
Video by Joakim Züger / BARSK Projects
With high sales, a strong audience turnout and a close partnership with Buffalo AKG Art Museum (US), the arts community reunited and new collaborations and alliances began.
CHART 2021 set the stage for a diverse programme of talks in which leading art world figures discussed the future of a reconnected art world post-pandemic. Speakers included Tessa Praun (Magasin lll), Mikkel Bogh (National Gallery of Denmark, SMK), Christian Utz (MUCA), curator Fatoş Üstek and architect Bjarke Ingels (BIG) to name just a few.
Alongside debates, CHART presented a series of artist talks and the fair concluded with a conversation between artists Mamma Andersson and Tal R as they launched a new artistic collaboration.
Read more about CHART 2021 here.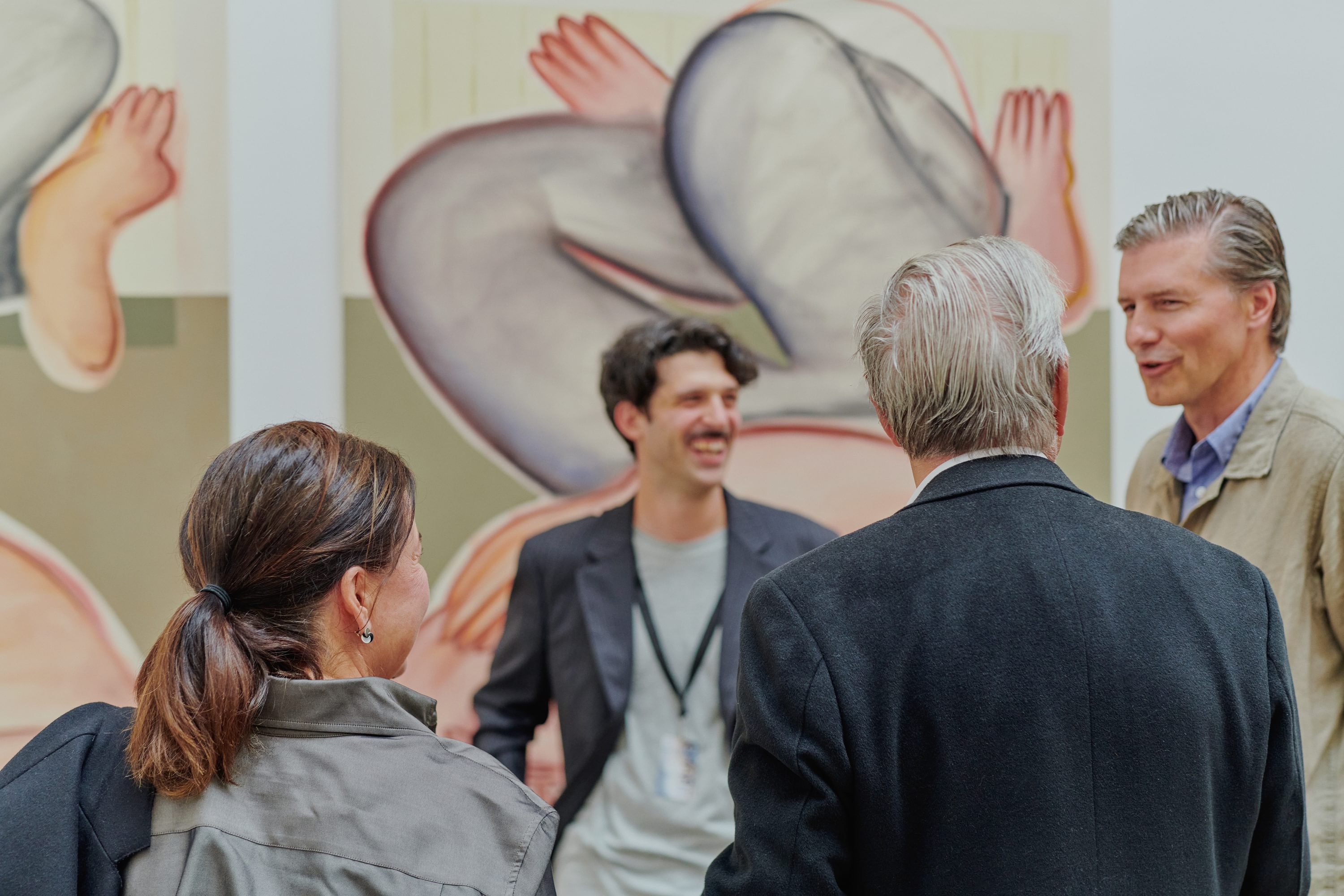 More snapshots from CHART 2021
2020
In 2020, CHART presented a new de-centred art fair format and addressed one of the biggest structural challenges in the art world: Gender imbalance.
Adapting to a changed reality in light of the global pandemic, CHART moved from its home venue of Charlottenborg in Copenhagen into 28 of the leading art galleries across the Nordic capitals; Copenhagen, Helsinki, Oslo, Reykjavík, and Stockholm. Each gallery presented their CHART exhibitions and hosted talks and events in their own gallery spaces during the CHART weekend from 28 - 30 August.
In a strong collective statement, all participating galleries showed 100% women artists to highlight the structural challenge of gender imbalance in the art market.
To connect local galleries, international collectors and institutions, unable to travel and experience the works outside of their home city, CHART facilitated a series of online meetings in the lead-up to the CHART weekend.
A 200-page reader was also published as part of the de-centred edition. The reader features works by 76 exceptional artists presented at the 2020 fair combined with newly commissioned texts from 21 voices from across the art world - historical and contextual pieces, artists' conversations, interviews with collectors and museum directors, critical overviews, diary excerpts, and more.

Writers and contributors include Jennifer Higgie (Frieze Magazine), Kenny Schachter (Artnet), and Christian Viveros-Fauné (The New Yorker, Art Review, ArtNews).
The reader is available through Walther König's webshop and a digital version is free to download here.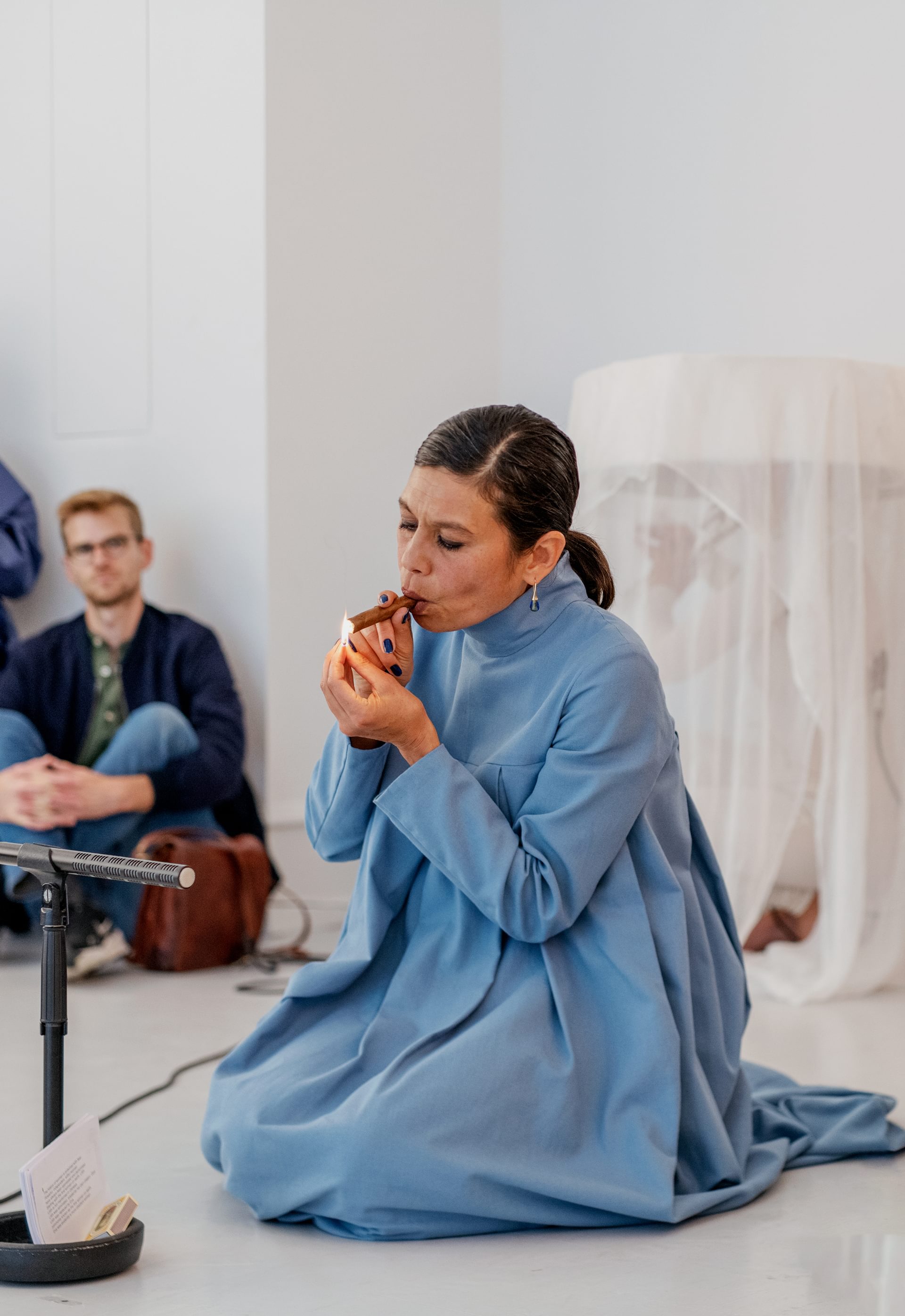 More snapshots from CHART 2020
2019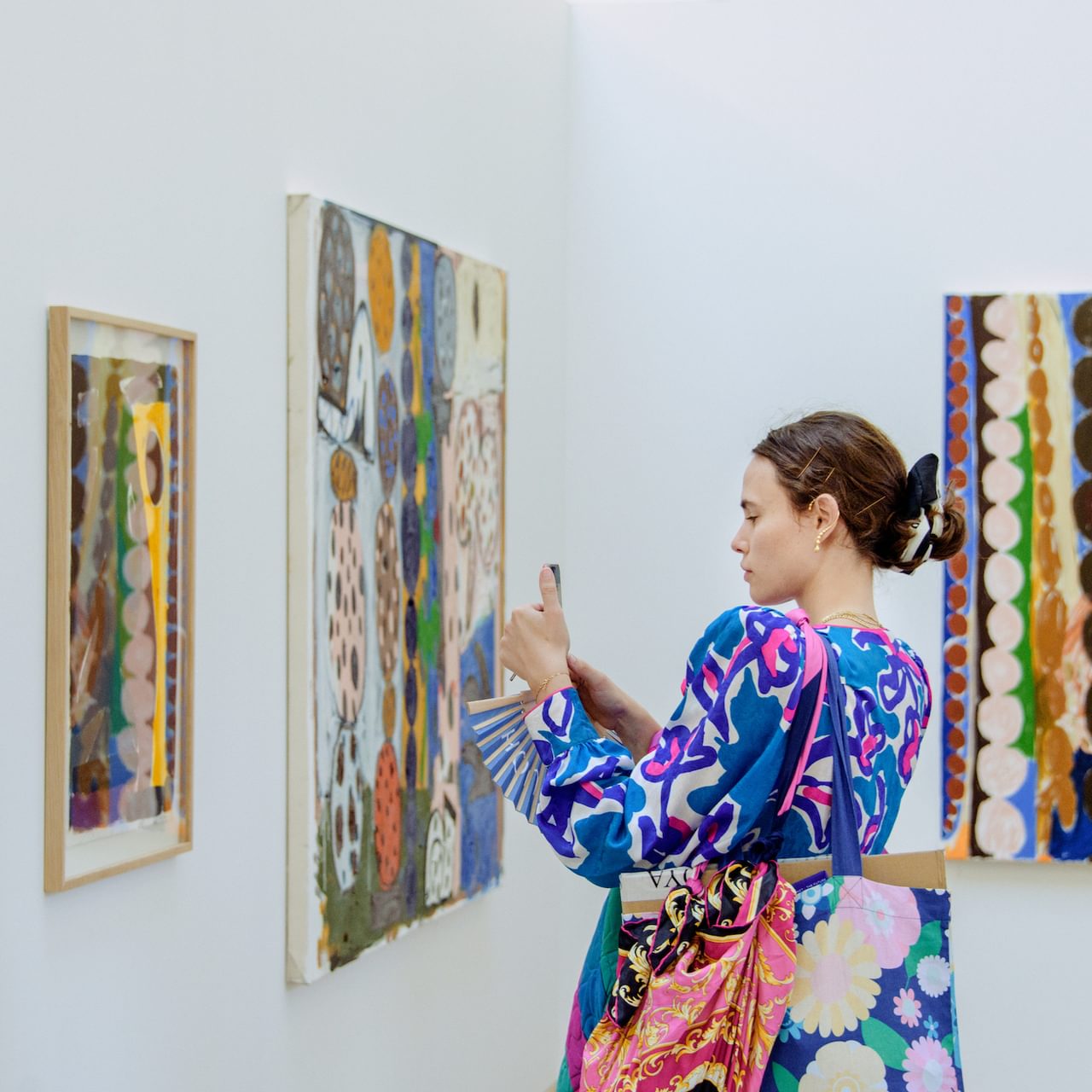 The seventh edition of CHART took place from 29 August - 1 September 2019 with presentations from the leading galleries in the Nordic region at Kunstal Charlottenborg.
At a second historic arts venue, Den Frie, a separate programme dedicated to CHART Design took place, showing leading design studios in the region.
24,500 guests attended, nearly 40% of whom were international visitors travelling from 35 different countries to experience and discover 46 exhibitors and 195 artists and designers participating in the programme.

CHART 2019 was accompanied by various special projects designed to give a platform to younger and emerging creative voices from across fine art, architecture and design.
'The Gatherer, The Dumpsterdiver, The Raver, The Hunter, The Alien and The Witch', a group exhibition by five recent graduates from academies in the Nordic region was on view at Charlottenborg.
Off-site projects included 'Matters - Rethinking Materials', a design exhibition produced in collaboration with Design Museum Denmark where five innovative designers showcased works in the vitrines in front of the museum.
In collaboration with Museo Tamayo in Mexico City and Den Frie, CHART was proud to present two never before seen artworks by Portuguese artist Alexandre Estrela as a prelude to the large-scale retrospective exhibition of her work which took place at Museo Tamayo later in the year.
Alongside the art and design fairs, CHART once again offered a vast public programme of talks, films, artistic and musical performances, free and open to all. Participants included Nina Beier (DK), Chloe Wise (CA), George Rouy (UK), Eduardo Monti (IT), Sabine Marcelis (NZ), Kiyoshi Yamamoto (BR), Alexander Tovborg (DK), Elias Bender Rønnenfelt (DK) + Cali Thornhill DeWitt (CA).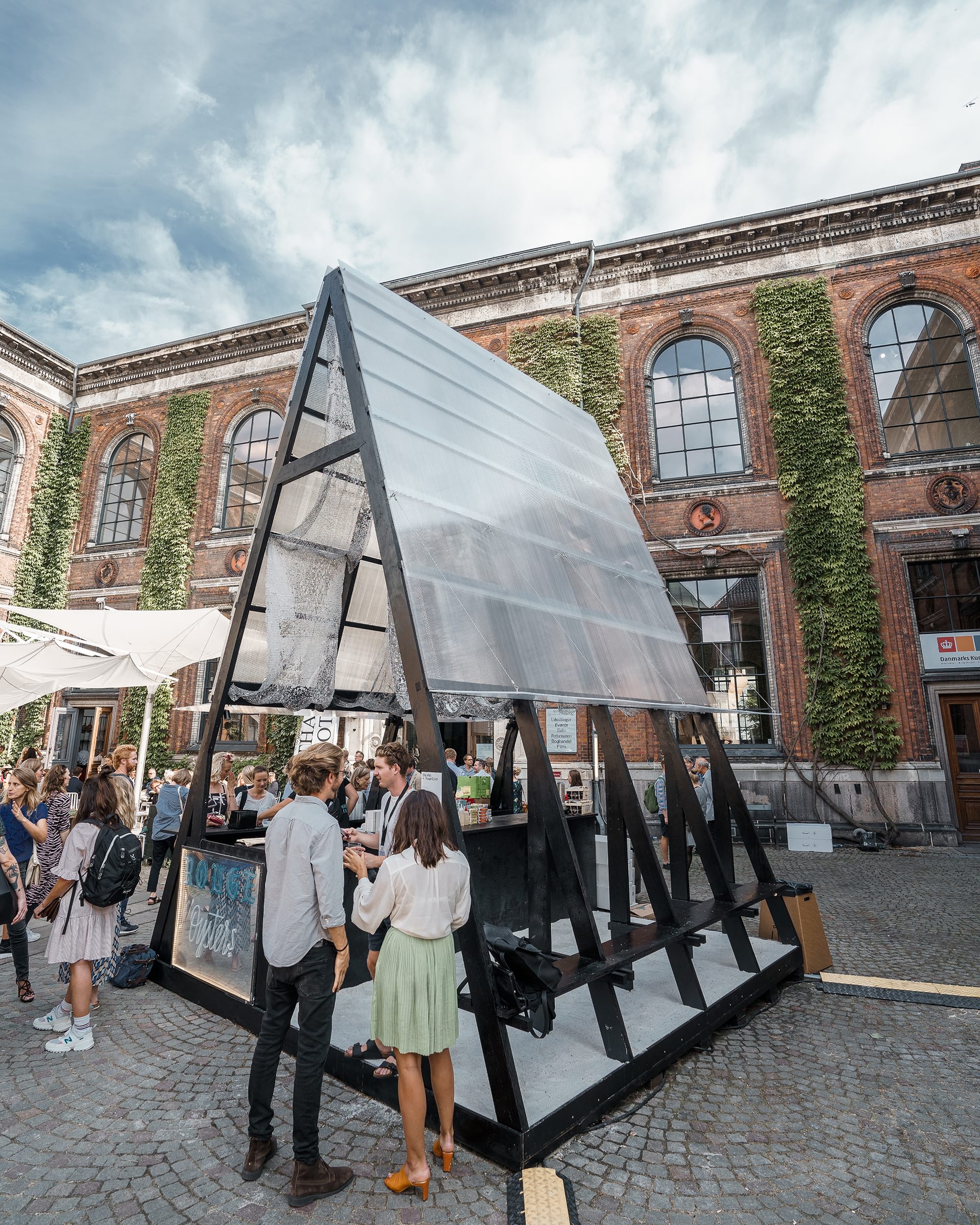 More snapshots from CHART 2019