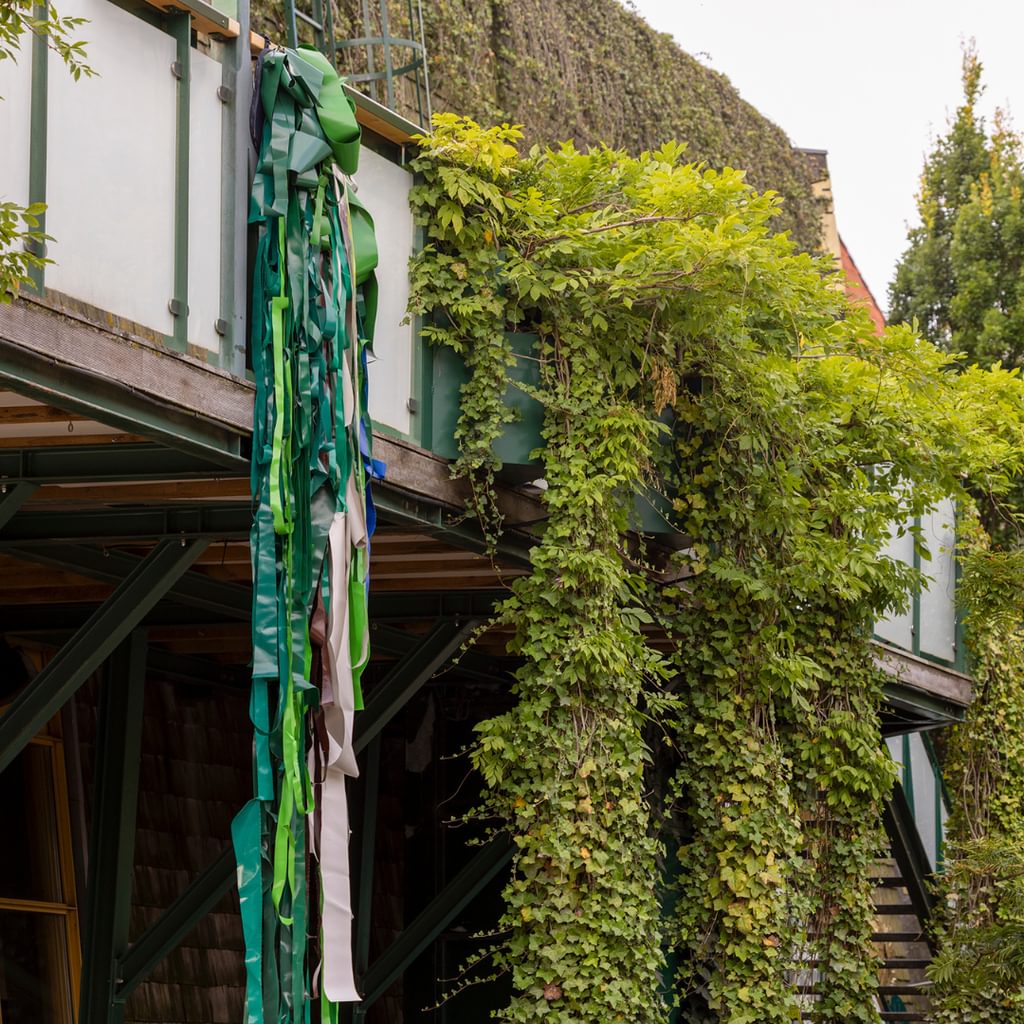 About The Work

For CHART in Tivoli 2023, Ellen Hyllemose will present a work that has been produced by collaging a series of horizons, cut directly from the canvasses of pre-existing oil paintings. Together these parts create a new kind of landscape – one that allows the viewer to observe individual sections of a horizon or simply become immersed in abstract colour fields and the way they interact with the architecture and plant life in side Tivoli Gardens.

The landscape is a fundamental source of inspiration for Hyllemose who is interested in humanity's fraught relationship with the natural world. For Hyllemose this dynamic is characterised by fascination and contempt as well as potential and disaster.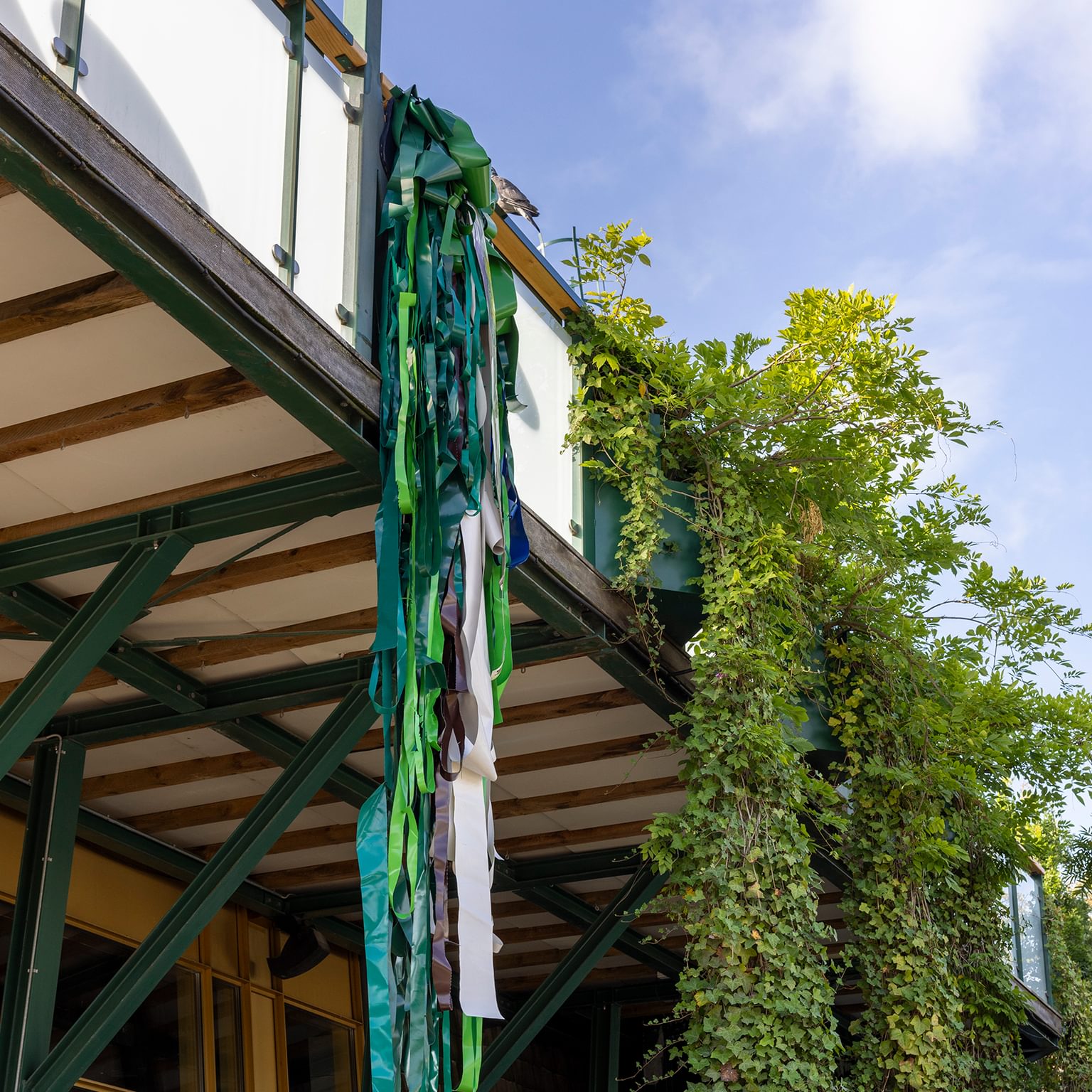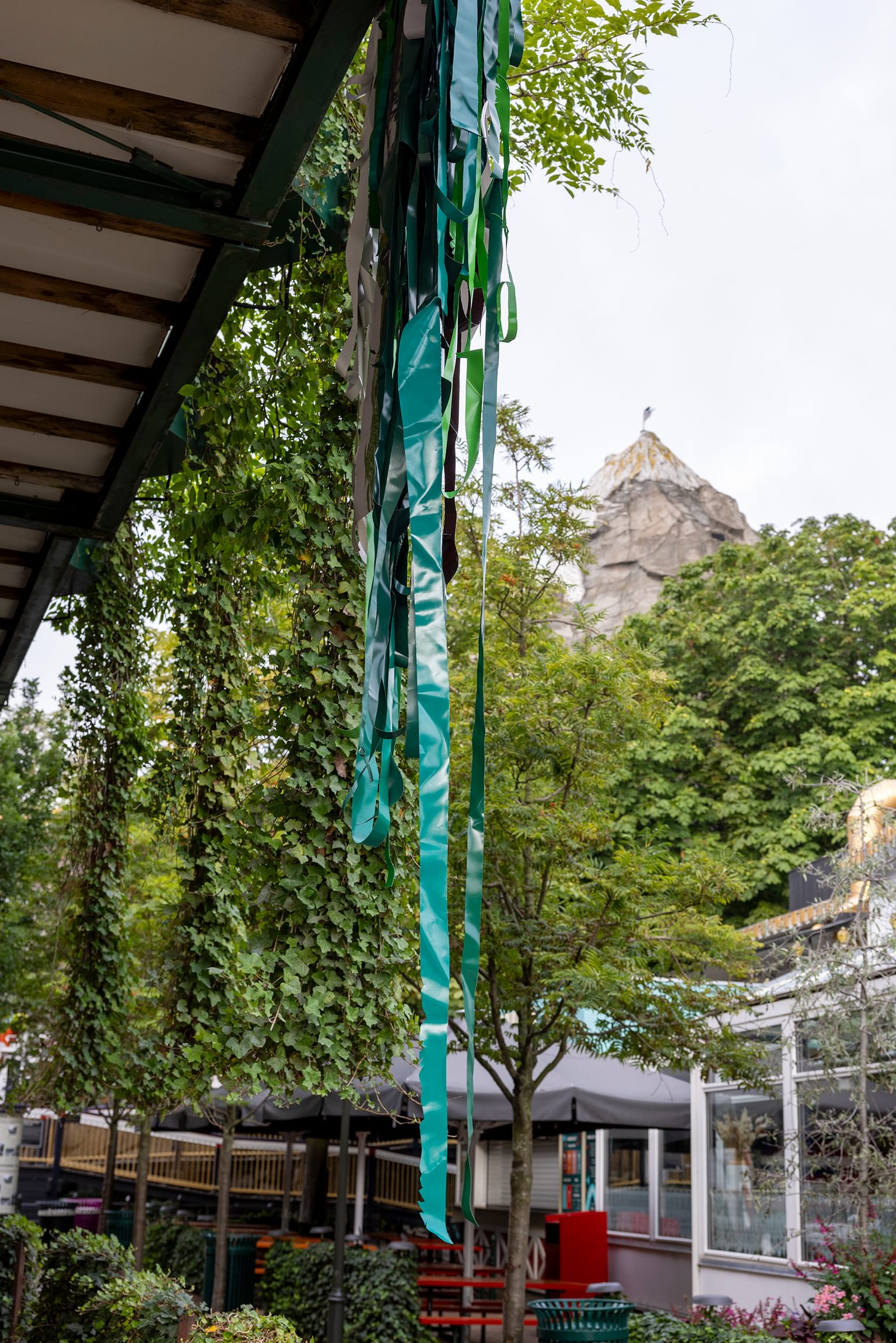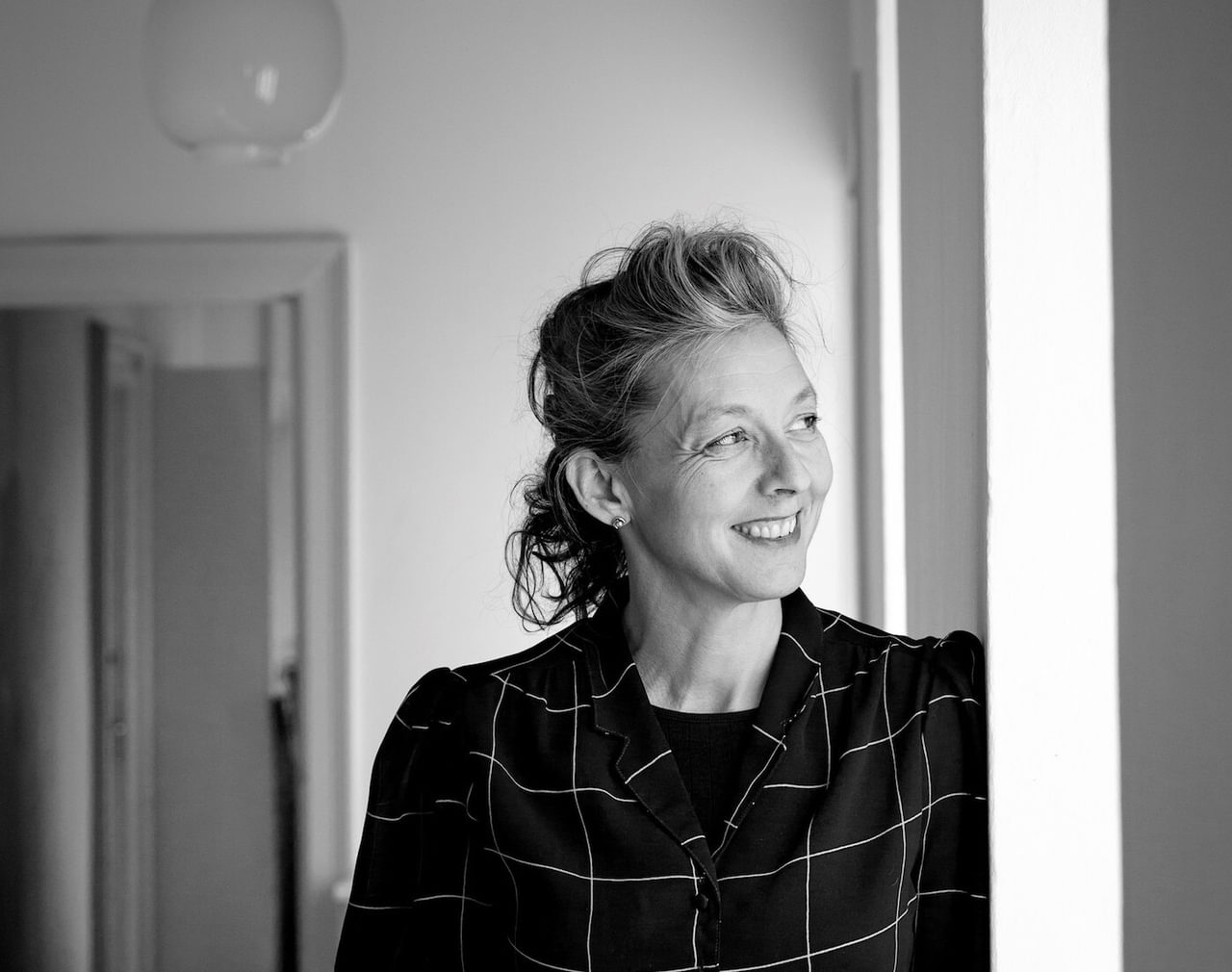 About The Artist
Ellen Hyllemose (b. 1968, Møn; DK) is an artist whose work explores ideas of landscape, as a cultural construction that can be approached from many different perspectives. Treating landscape as a sculptural force, Hyllemose's works often ask open-ended questions about our environment, including what we value, what we account for and what we do not, and what place objects hold in our consciousness. Encouraging us to reconsider our beliefs regarding material hierarchies, Hyllemose uses everyday experience as a way to encourage viewers to reconsider their understanding of various familiar objects.
Ellen Hyllemose is represented by SPECTA.
Find out more about CHART in Tivoli 2023