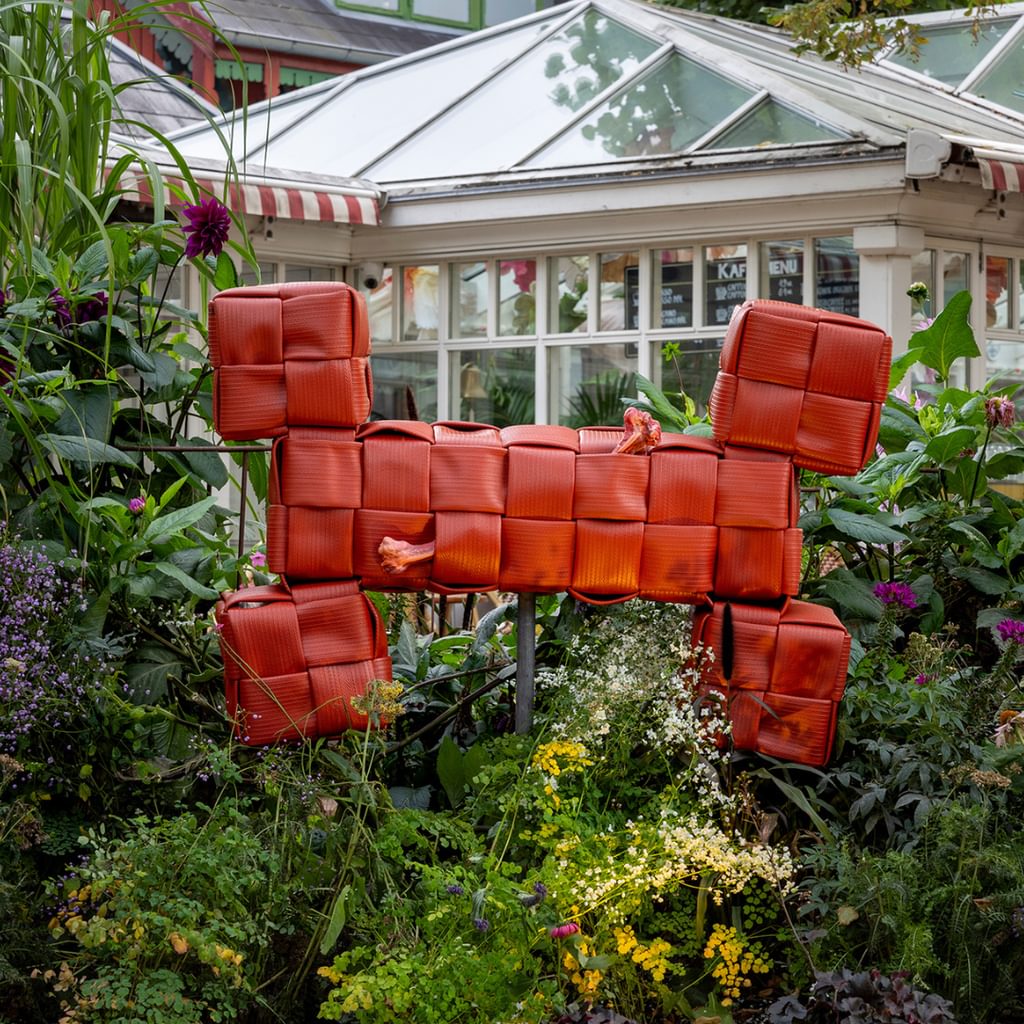 About The Work
For CHART in Tivoli 2023, Georg Nordmark will exhibit the woven sculpture 'Bone Idle,' which appears in the shape of an oversized dog bone. Made using the same rubberised material as chew toys, the size, colour and stylised shape of this work give it an undeniably cartoonish feel, while referencing zoo enrichment craftsmanship.
In Nordmark's eyes, the symbol of the stylised femur bone (which we recognise as a classical 'dog bone' shape') represents a sense of subdued violence in relation to domestication rituals. Here the brutal connotation of severed and exposed bones is transferred into a symbol of harmless cartoon aggression, where violence can be excessive but always inconsequential.

Installed amongst the flower beds inside Tivoli Gardens, it feels as if the sculpture has recently been hidden here, perhaps after having been dug up from the earth. Comparing the ordered flower beds and a dominant human need for control with the impulsive tendencies of animal desire, Nordmark explores the different ways we understand attraction, engagement and restraint.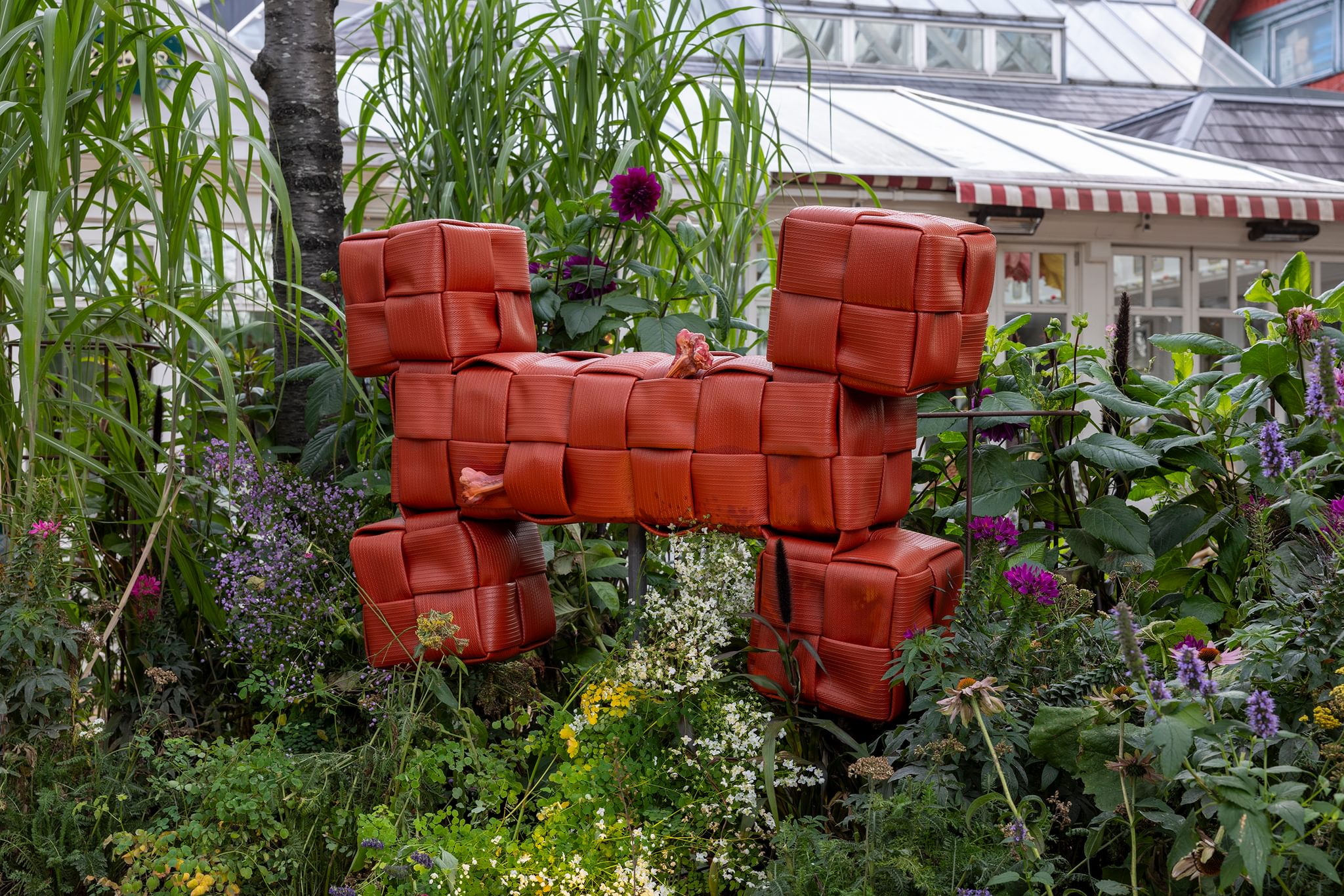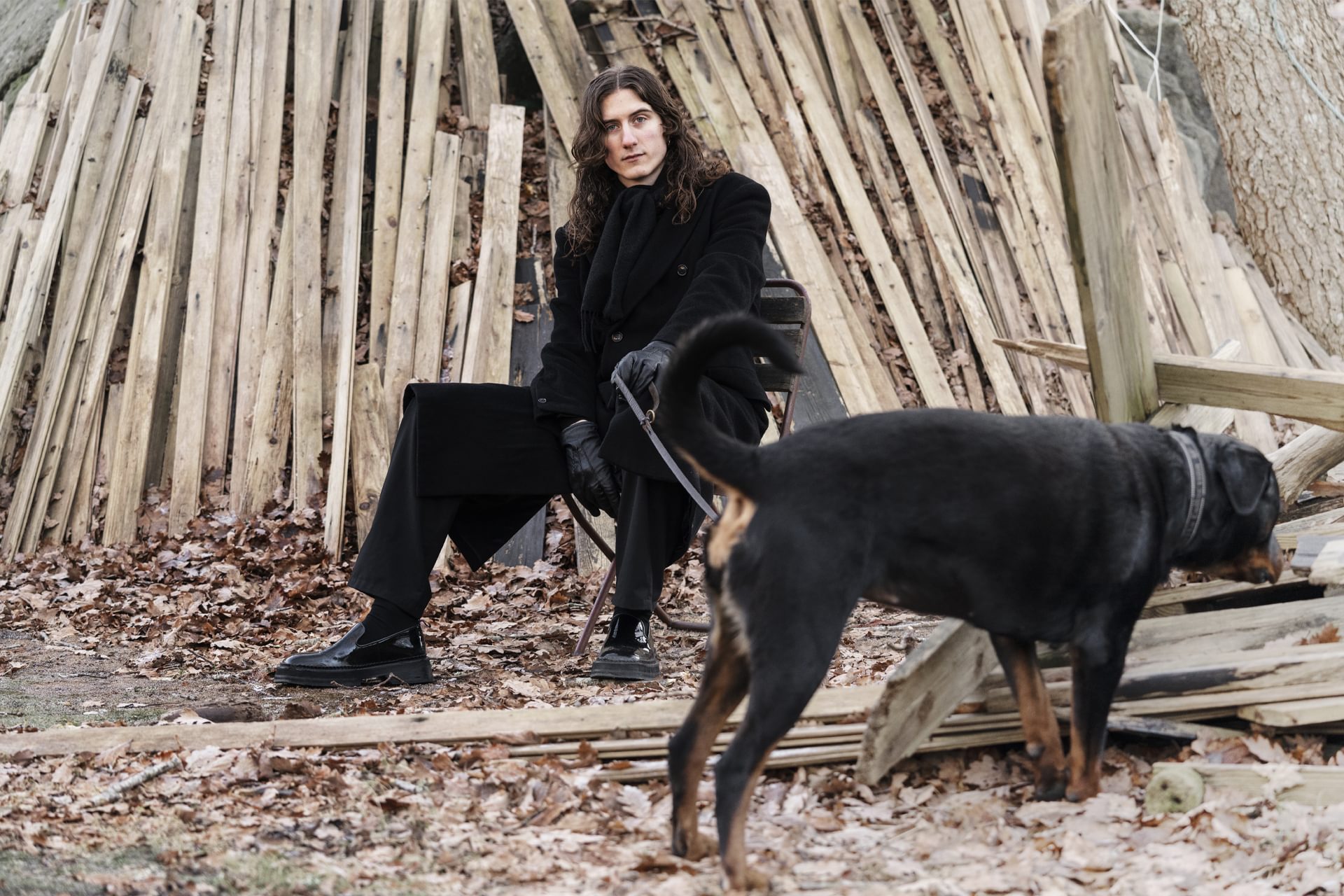 About The Artist
Georg Nordmark (b. 1994, Gothenburg; SE) is a Swedish sculptor based in Berlin. Nordmark's art practice stems from an interest in the instruments and objects used in the handling of animals. His works are both informed by and aim to critique the concept of 'enrichment' – the idea that captive conditions can be made tolerable with the provision of stimuli that target and evoke specific behavioural responses. Nordmark's work engages with the practice of constructing objects that help facilitate the "wild" behaviours of animals in captivity.
Georg Nordmark is represented by Carl Kostyál.
Find out more about CHART in Tivoli 2023