Expanding the Art Fair Format

For its 10th celebratory edition, CHART will build on its legacy of celebrating and developing the local arts scene by collaborating with the iconic amusement park Tivoli Gardens. Opened in 1843, Tivoli Gardens is one of the oldest amusement parks in the world and a historic cultural landmark in the centre of Copenhagen.

The project will invite visitors to explore a series of new art installations by 12 artists situated throughout the park, including site-specific sculptures and video projections, thereby expanding the traditional art fair format and encouraging new audiences to engage with contemporary art.

The exhibition in Tivoli Gardens will launch on 25 August to coincide with CHART and is set to run until 25 September.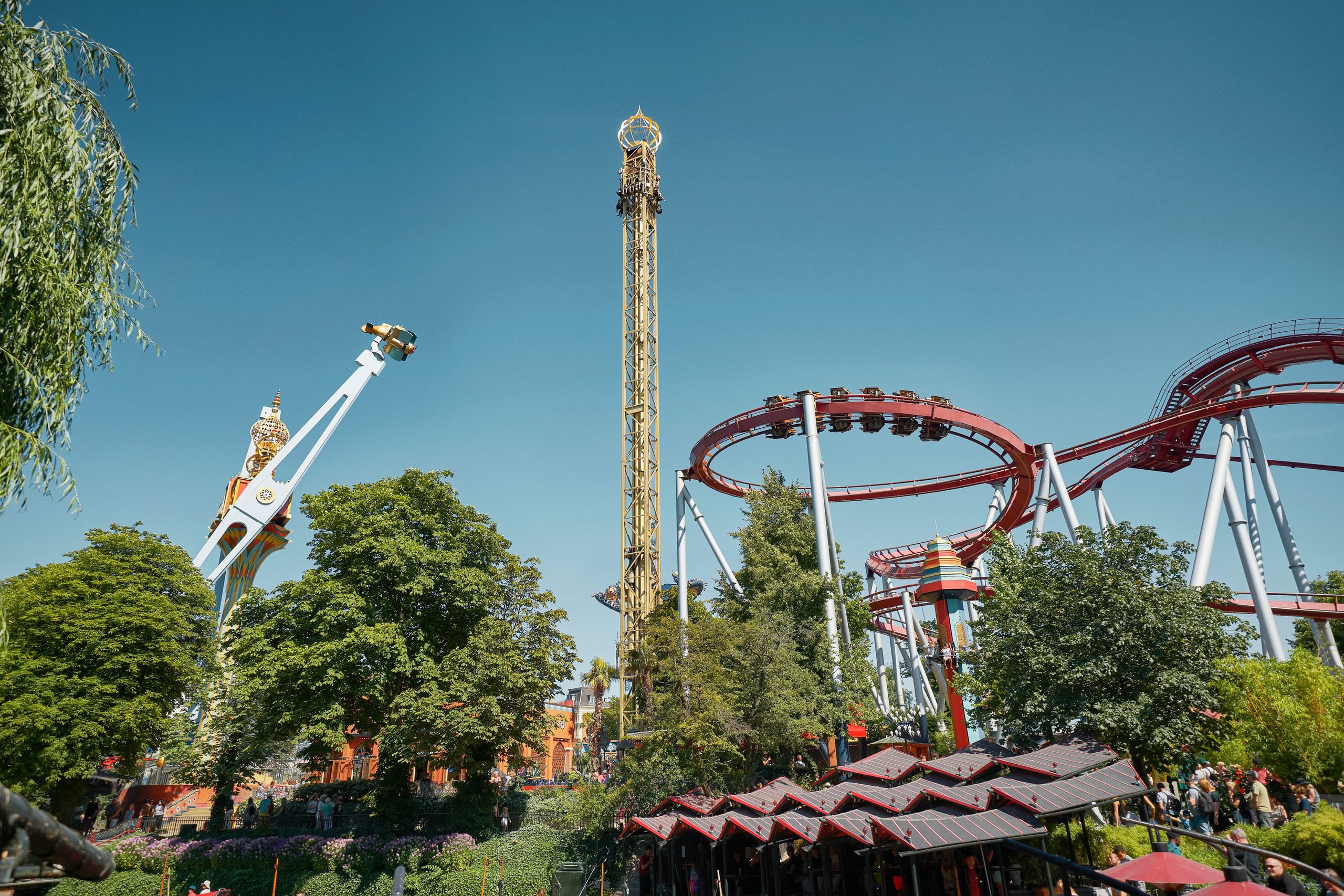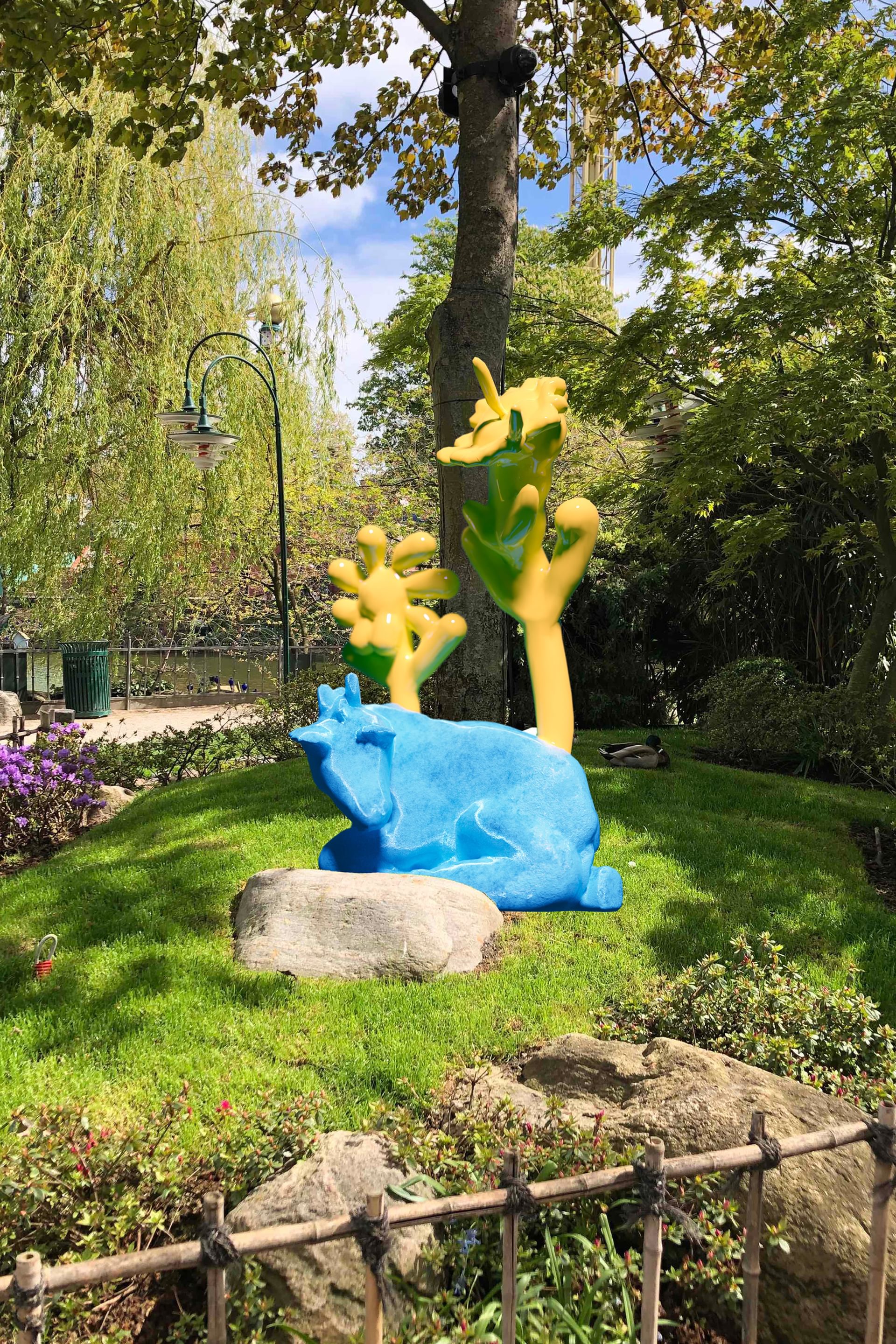 Image courtesy the artist and CARL KOSTYÁL, LONDON I STOCKHOLM.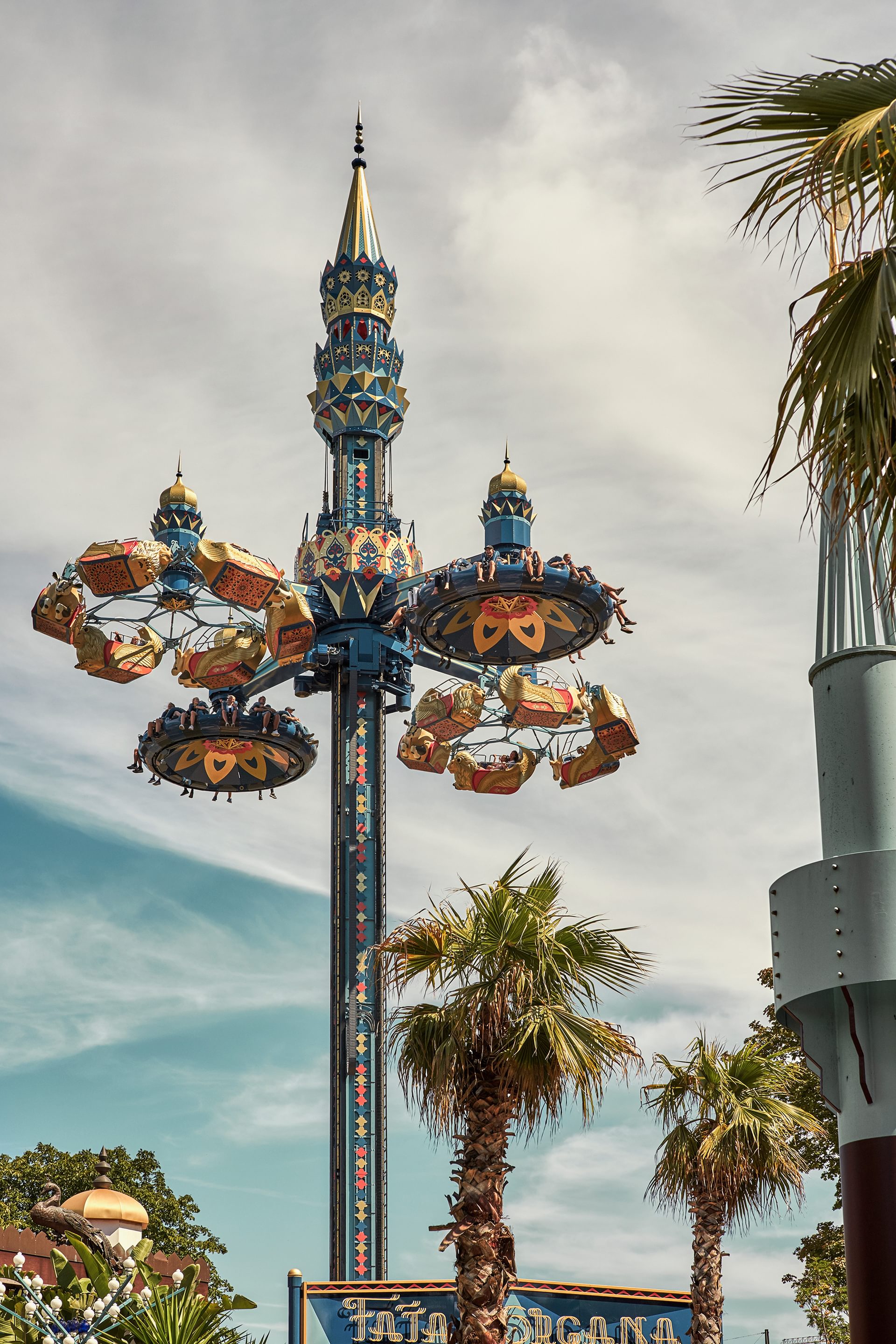 Image courtesy of Tivoli.
Full Artist List: CHART in Tivoli 2022

Nanna Abell (DK)
Kåre Frang (DK)
Jasmin Franko (DK)
Kristinn E. Hrafnsson (IS)
Esben Weile Kjær (DK)
John Kørner (DK)
Austin Lee (US)

Dominik Lejman (PL)
Pernille With Madsen (DK)
Geoff McFetridge (US/CA)
Lilibeth Cuenca Rasmussen (DK/PH)
Anders Ruhwald (DK)
Bella Rune (SE)
Hrafnkell Sigurdsson (IS)
Kim Simonsson (FI)
Þórdís Erla Zoega (IS)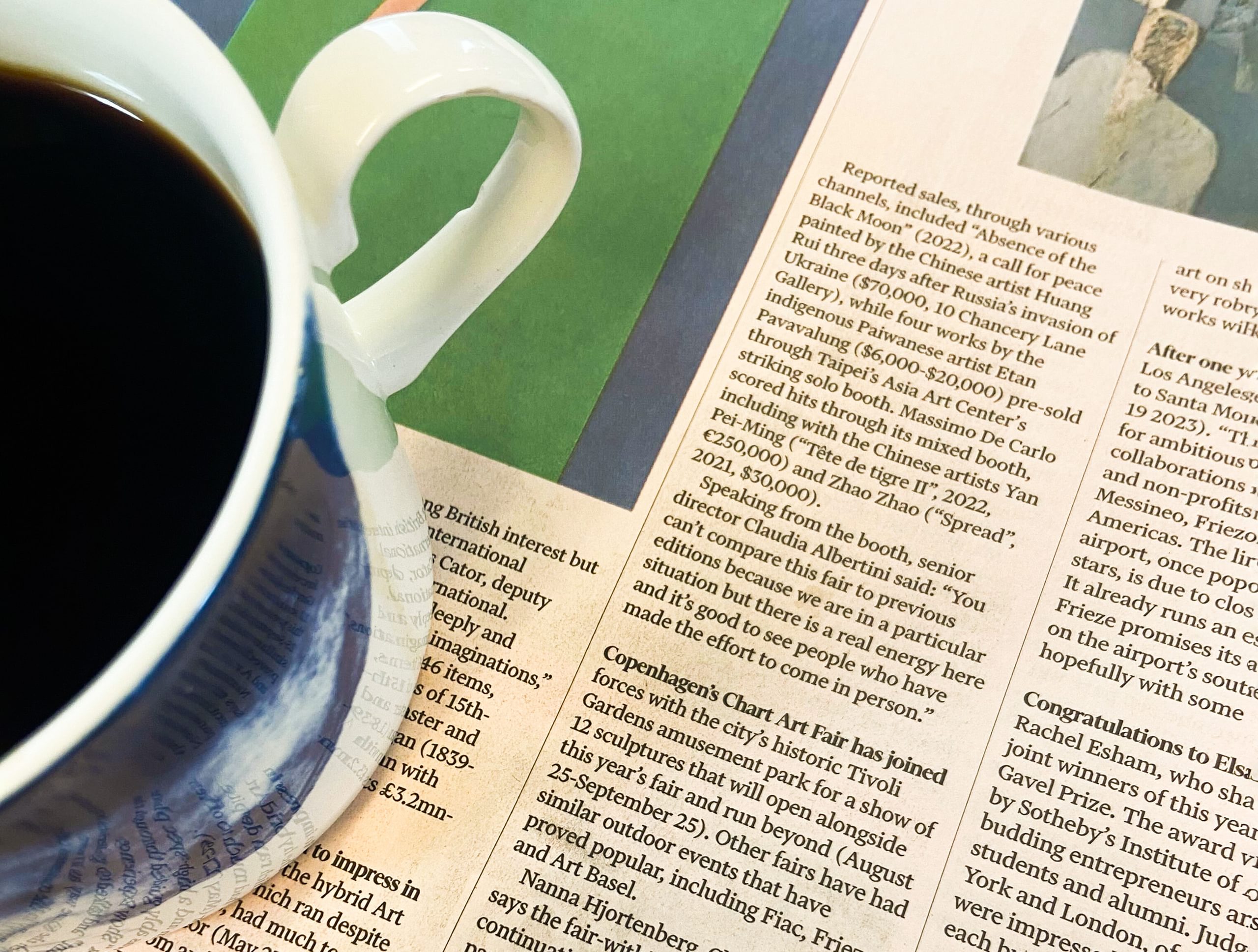 Image courtesy of CHART and the Financial Times
Bringing Art to New Audiences

Through our collaboration with the iconic Tivoli Gardens, we hope to both challenge artists to create something special for this unique location as well as encourage new audiences to engage with their works, creating an unexpected and unforgettable experience for visitors to the park.

"This collaboration will help to make the already locally minded fair more accessible", writes cultural journalist Melanie Gerlis in her column for the weekend edition of The Financial Times (read the full article here).

The project continues CHART's tradition of disrupting established art fair formats, after presenting a decentered art fair format in 2020 as well as highlighting the issue of gender imbalance in the art world by showcasing 100% women artists.