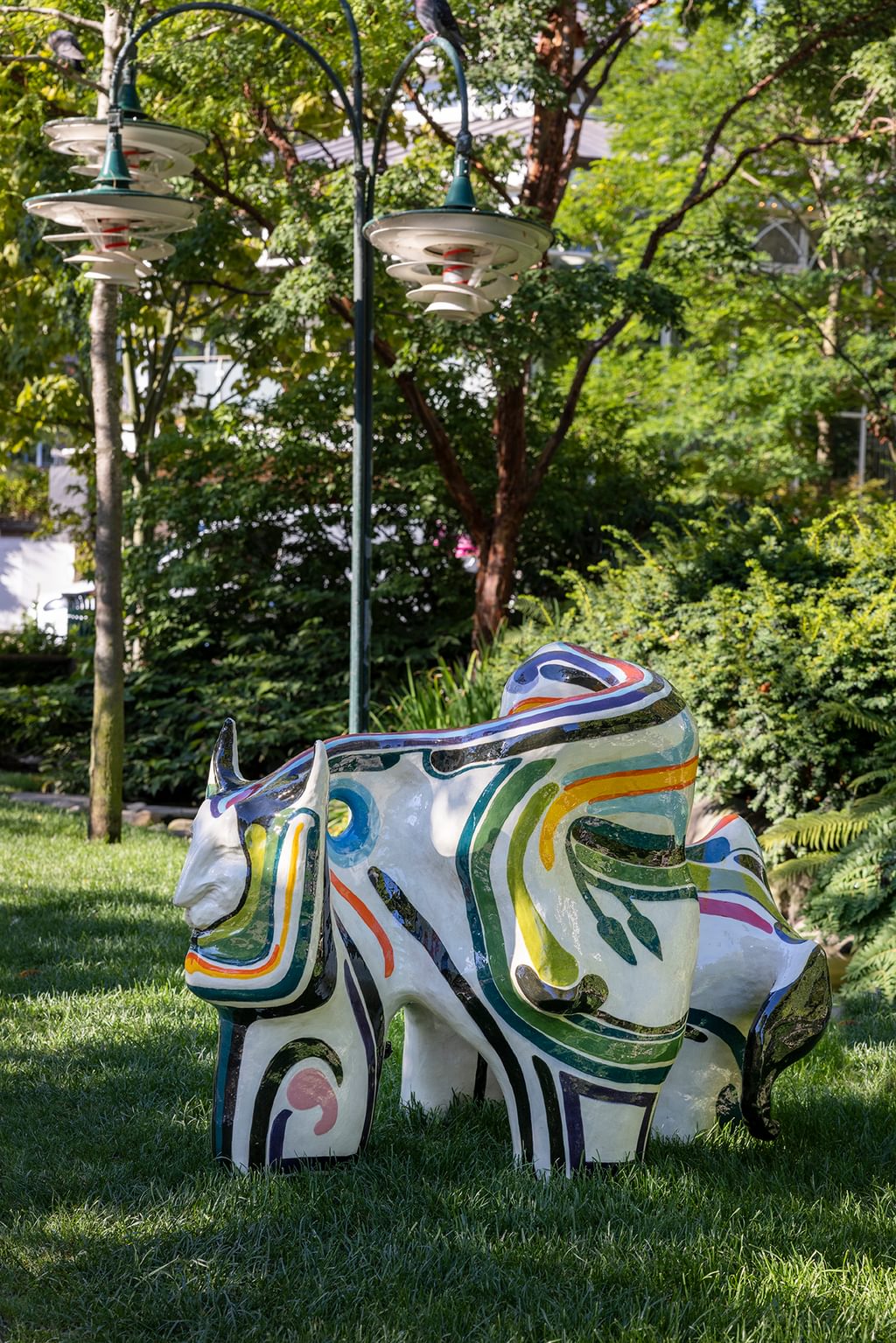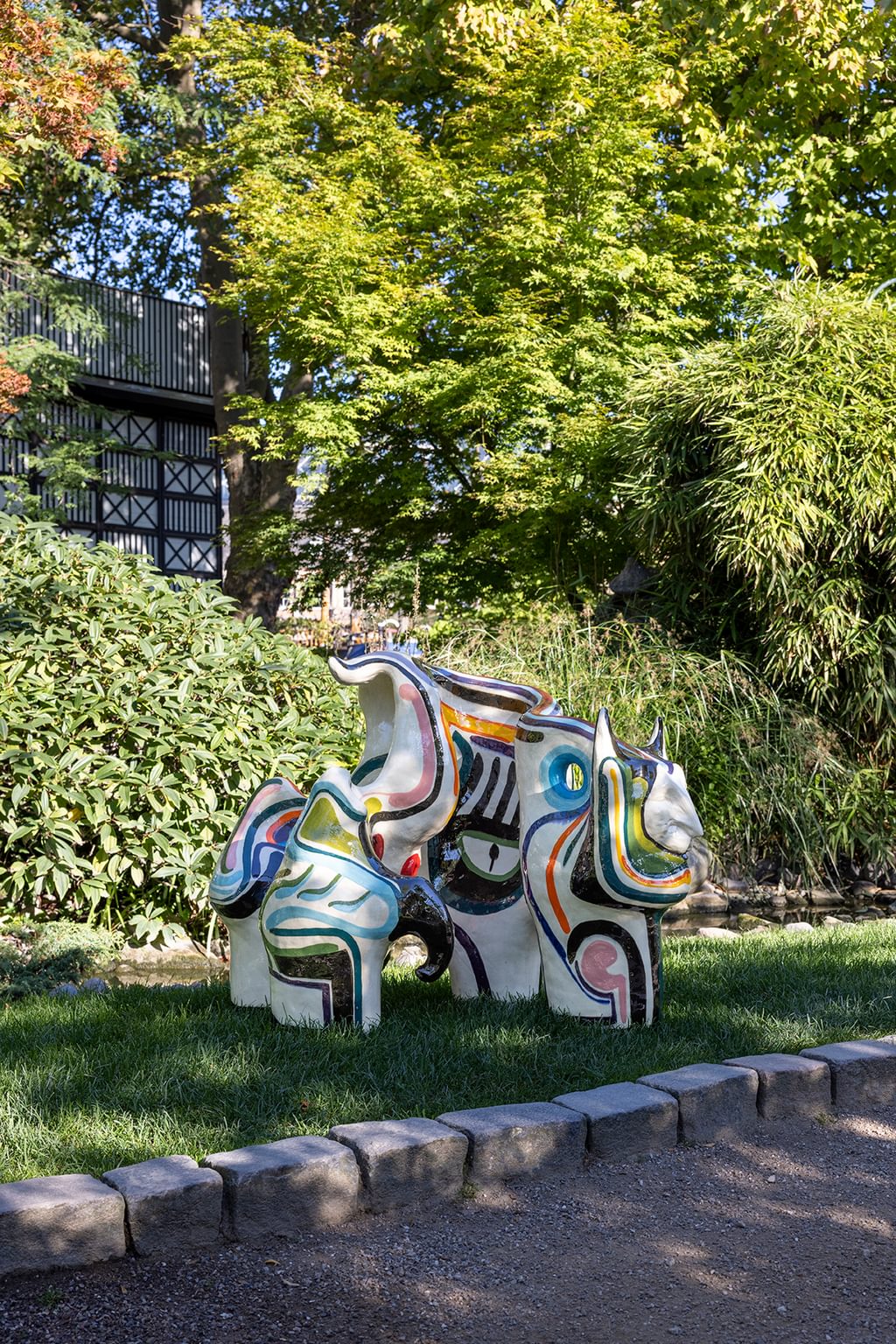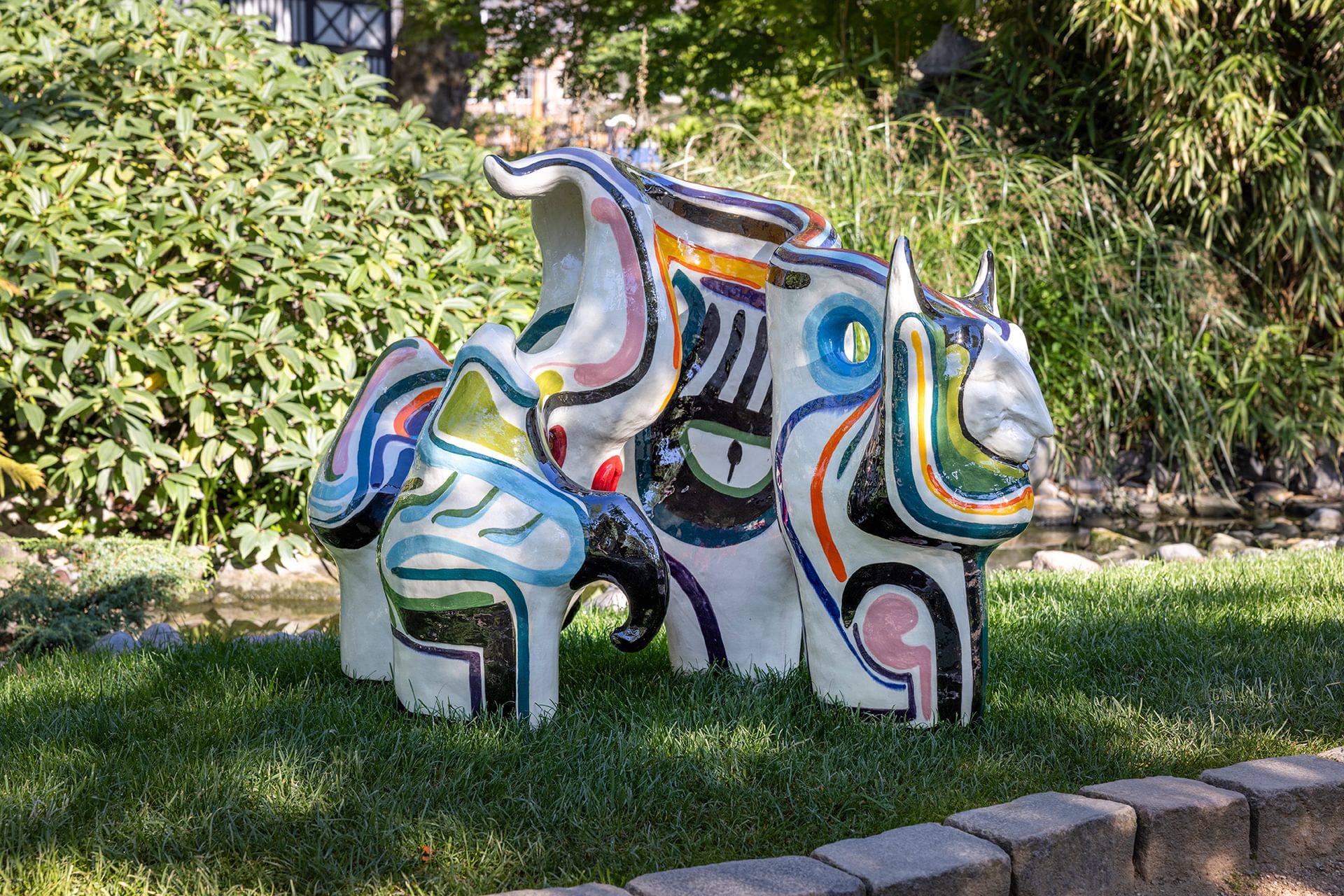 About The Artist

Danish artist Jasmin Franko (b. 1992) creates sculptural works, using clay as her preferred material.

In Tivoli, she presents a large ceramic sculpture in the shape of a creature, resting on a small grassy area in the Japanese Garden that many of the Tivoli ducks usually occupy. However, the creature doesn't disturb the idyllic scenery. Rather, with such a large and colourful artwork, Franko adds to the enchanting atmosphere of Tivoli Gardens.

Rhythmic Cat (2022) plays with tension in static movements. Animism is central to the piece, and the question of whether a seemingly fixed and unchanged figure can still be alive and move as one moves with and around it.
Jasmin Franko (b.1992) lives and works in Copenhagen with a degree from the Royal Danish Academy. Her work has been exhibited in multiple Danish galleries.

Find out more about the CHART in Tivoli exhibition