Are you passionate about art and communication? Do you want to work on the Nordic region's leading cultural event and engage a wide international audience in contemporary art? CHART is looking for interns, and we hope to hear from you.
The planning for CHART 2022 is in full swing. We are therefore looking for individuals specialising in communications, visual culture and art history to help us realize our sky-high ambitions to engage local and international audiences in the fantastic world of contemporary art.
Located at Charlottenborg, in the heart of Copenhagen, you will become a part of a small and dedicated team working towards the highest quality of artistic programming in a supportive and social environment. We offer you a comprehensive internship where you will learn to translate ideas into concrete projects and strengthen your network across the arts and communication industries. The working language is both Danish and English.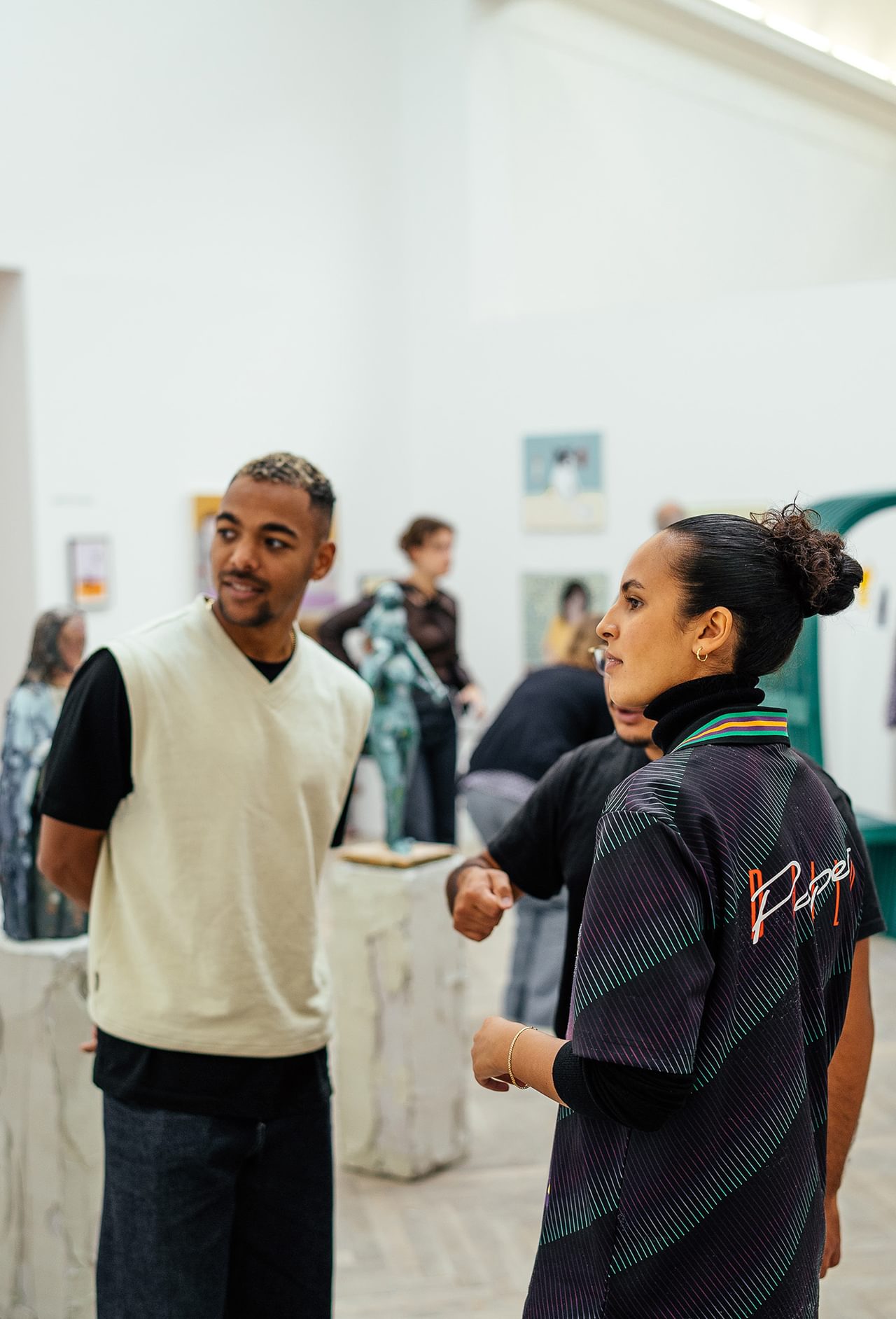 Communications
You have a flair for social media and a passionate interest in arts and culture. You might be studying journalism, communications, media science or the like. Areas of work include assisting with the preparation and publication of new editorial and promotional content via newsletters, SoMe (mainly Instagram) and website as well as editing press releases and assisting media and journalists.
Programming
You will play an integral role in planning and executing CHART's art fair, book fair, as well as our extensive programme of talks, performances, guided tours etc. You might be studying creative business management, visual culture or art history. Attention to detail and professionalism is key as you will be engaging with local and international curators, artists, and partners. Areas of work include assisting with research, managing materials from collaborators as well as planning and executing talks and events during CHART 2022.
We will compose an individual course that fits your professional competencies and interests. The internship can be planned as part of your spring semester, and we are flexible and respectful of your need to allocate time for exams and other school projects.
We imagine you starting in February 2022 and working with us until mid-September to get the full experience of CHART, which takes place 25-28 August 2022.
Application
If this opportunity sounds interesting to you, please submit your CV and a cover letter to fair@chartartfair.com.
Please note which area you see yourself working with since we are looking for multiple positions within communications and programming.
Successful applicants will be invited to discuss appropriate tasks and areas of specific interest in order to make the experience as beneficial as possible.
Write to us sooner rather than later as we hire on a regular basis.

The final application deadline is 30 November 2021.
We look forward to hearing from you!