Celebrating the Best of Nordic Contemporary Art

During CHART 2023 we were delighted to welcome more than 25.000 visitors to Charlottenborg to experience a world of culture in the heart of Copenhagen.

In addition to increased attendance, exceptional sales and unprecedented press and media coverage, this year's fair was marked by a surge of new collectors, a strong presence from international museums and foundations, as well as high levels of institutional acquisitions.

We were proud to unite the contemporary art scene from across the Nordic region and reinforce CHART's position as the key point-of-entry into this community for international audiences.

CHART 2023 focused on expanding the conversation around art collecting and growing the audience for contemporary art by bringing art out into the public space. Start Collecting with CHART and this year's CHART in Tivoli exhibition (marking the beginning of a new 3-year partnership) were key initiatives in realising these ambitions.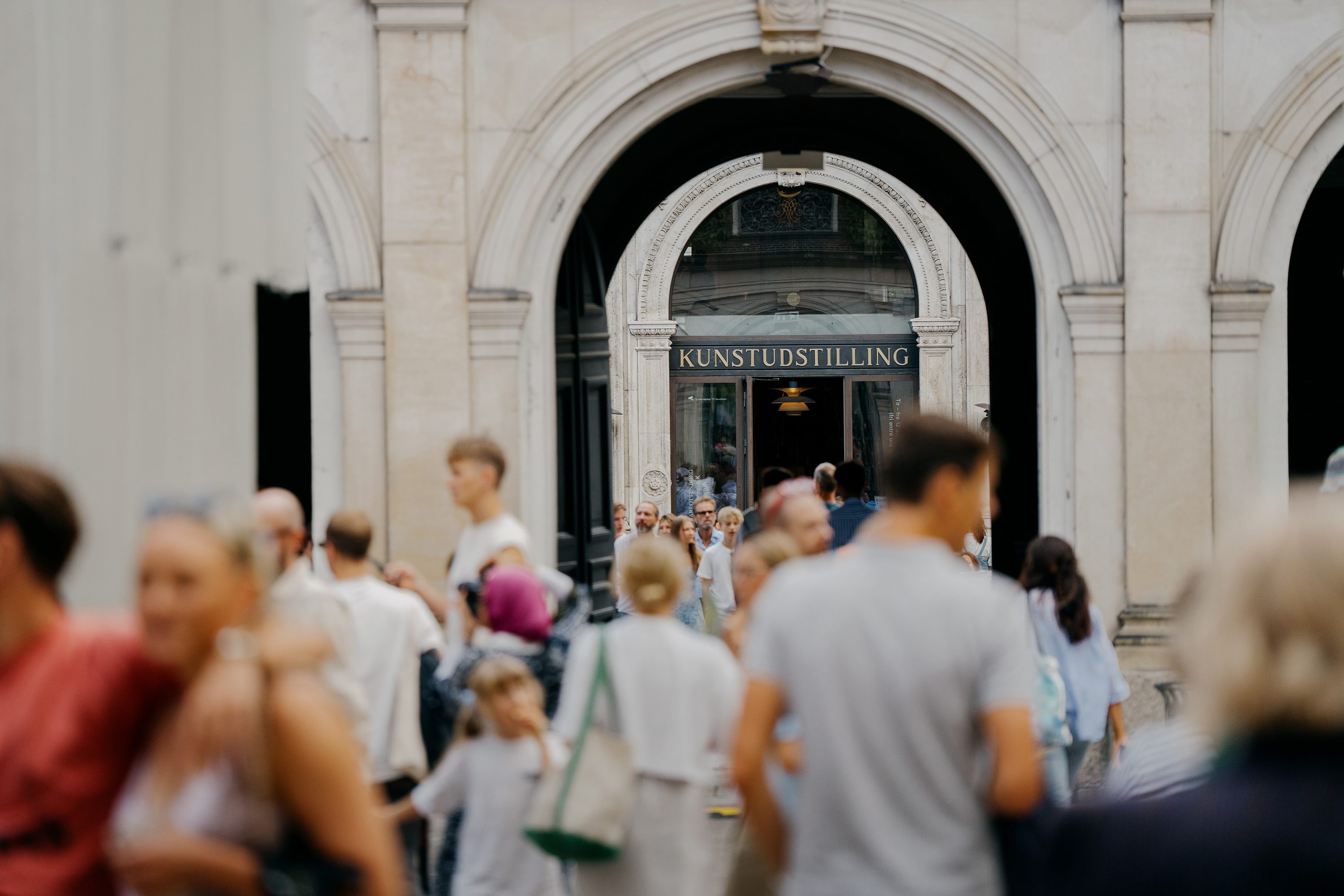 Photo by Joakim Züger / BARSK Projects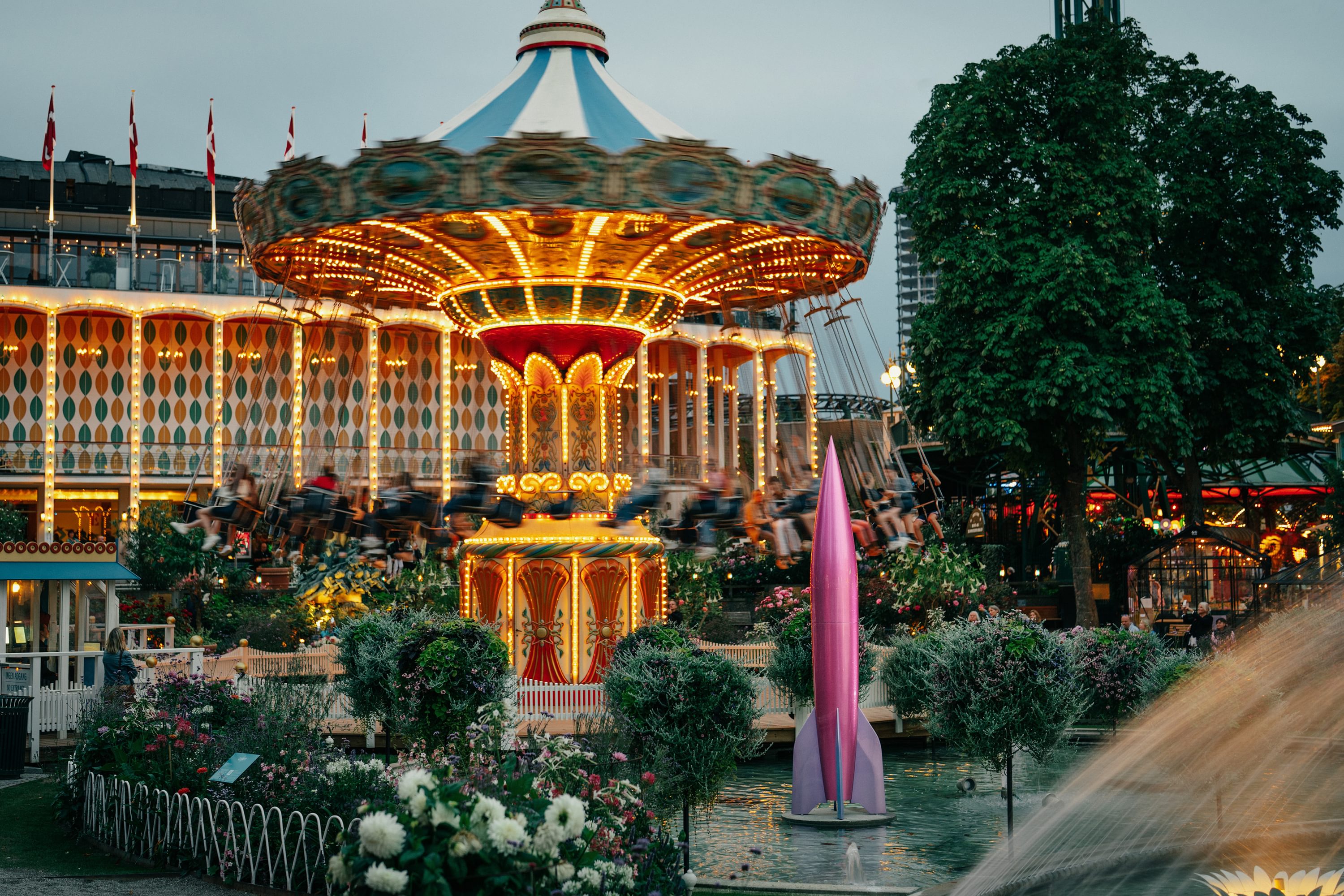 Photo by Joakim Züger / BARSK Projects
New Initiatives for CHART 2023
A key focus for this year was to expand the conversation around collecting art, to increase transparency around how the process works and to encourage first-time buyers to start their collecting journeys. To support that ambition, we introduced 'Start Collecting with CHART,' a curated exhibition featuring stand-out works presented by the galleries participating at CHART, all priced below a fixed threshold of 20.000 DKK.

CHART in Tivoli 2023 marked the beginning of a new 3-year partnership between CHART and Tivoli Gardens. The collaborative exhibition in Copenhagen's iconic amusement park features 16 site-specific artworks by leading contemporary artists based throughout the Nordics and internationally. The exhibition remains on-view until 24 September.

CHART 2023 also saw the launch of a new performance programme taking place out on the public square at Kongens Nytorv. Featuring pieces by Molly Haslund, Hannah Toticki, Francis Patrick Brady and Mads Lynnerup, each of the performances encouraged pause and reflection on what we expect from each other in public, during the busy routine of daily life.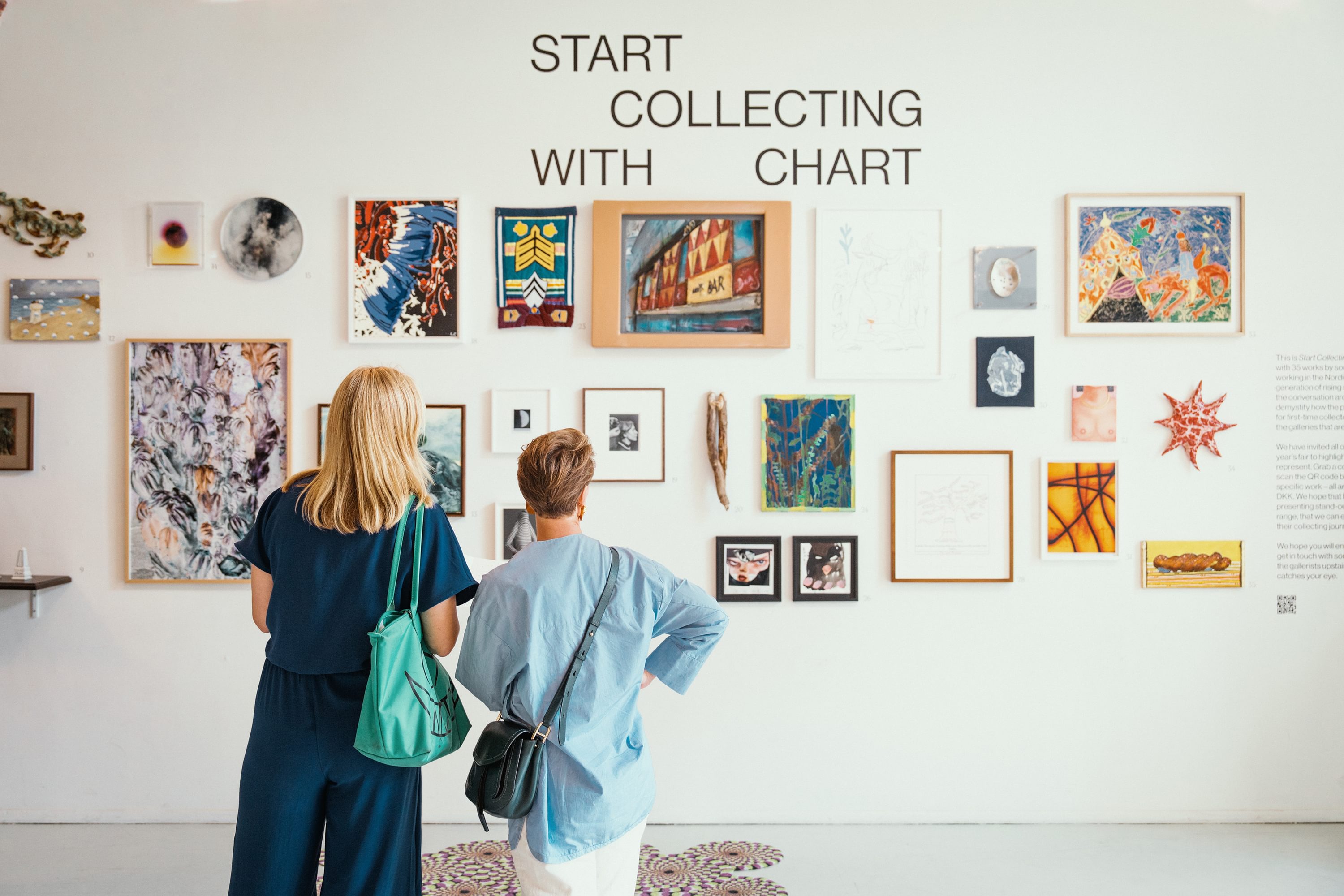 Photo by Joakim Züger / BARSK Projects
Photo by Joakim Züger / BARSK Projects
Strong Institutional Presence
We were delighted to welcome to Charlotteborg representatives from such world-class institutions as MoMA (US), Palais de Tokyo (FR), MUNCH (NO), The British Museum (UK), Moderna Museet (SE), Gropius Bau (DE), The Finnish National Gallery (FI), Nasjonalmuseet (NO), Buffalo AKG Art Museum (US), Louisiana (DK), EMMA – Espoo Museum of Modern Art (FI), Museum der Moderne Salzburg (AT), SMK - Statens Museum for Kunst (DK) and the Zaha Hadid Foundation (UK).

In addition to noting strong sales to private collectors from the Nordics and beyond, galleries at CHART 2023 reported sales to the following institutions and foundations, directly from the fair: The British Museum (UK), SMK - Statens Museum for Kunst (DK), Malmö Konstmuseum (SE), Magasin III (SE), The National Gallery of Iceland (IS) The New Carlsberg Foundation (DK), The Danish Arts Council (DK) and Københavns Kommune (DK).
Nordic & International Press Coverage

At CHART 2023 we welcomed a record number of accredited press to Charlottenborg including journalists working with leading Danish, Nordic and international newspapers, Danish and Swedish radio and Danish national television.

Press coverage for CHART 2023 has appeared in The Financial Times (UK), Berlingske (DK), Forbes (US), Helsingin Sanomat (FI), Børsen (DK), Dagens Industri (SE), Wallpaper* (UK), Politiken (DK), Il Sole 24 Ore (IT), Eurowoman (DK), Frankfurter Allgemeine Zeitung (DE), Morgunblaðið (IS), ELLE (DK) and Die Welt (AT) among other publications.

Radio coverage related to CHART 2023 appeared on P1 Kulturen (DK) and Sveriges Radio (SE) alongisde television coverage on TV2 Nyheder (DK) who broadcast live inside Kunsthal Charlottenborg.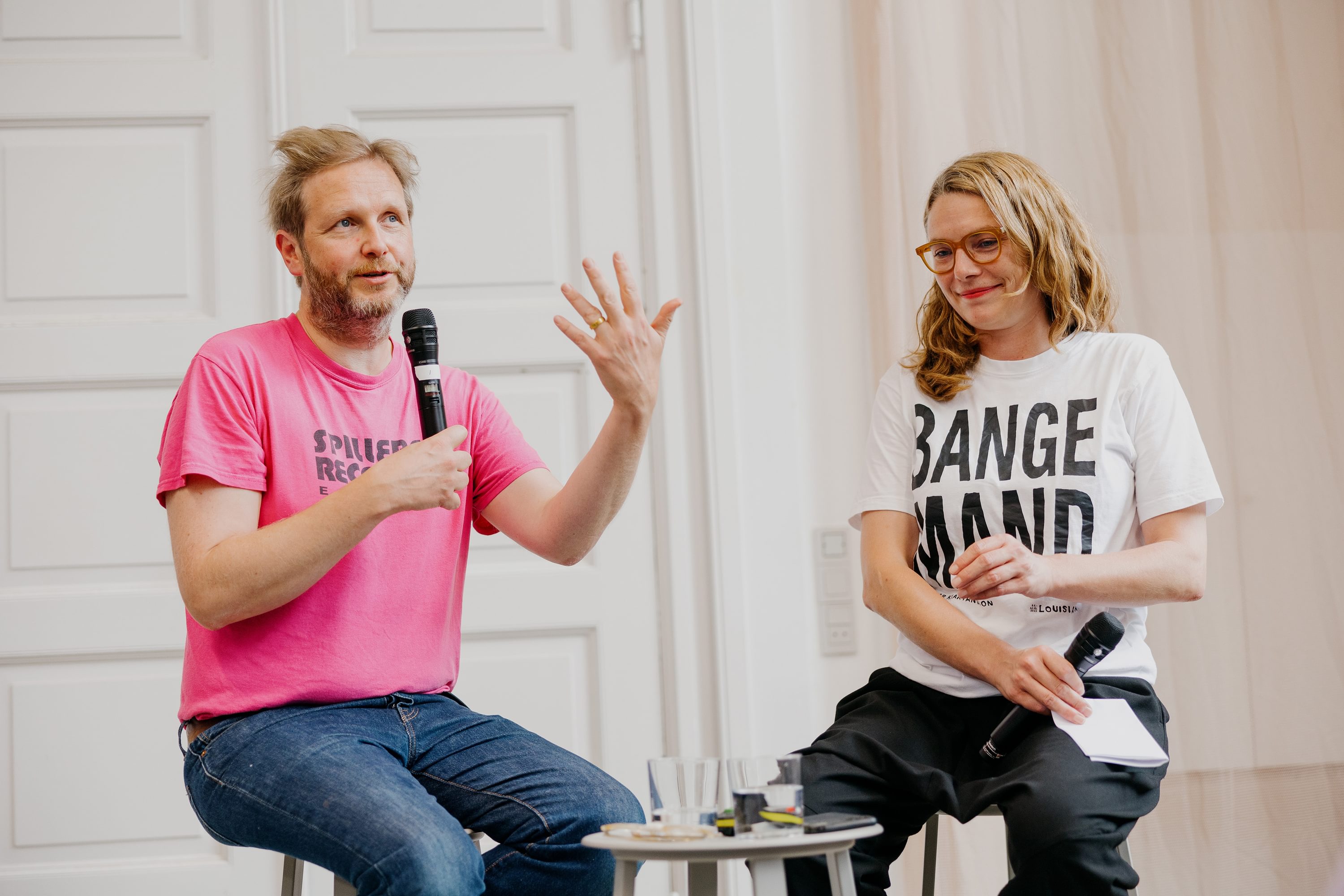 Photo by Jonathan Damslund / BARSK Projects
Photo by Joakim Züger / BARSK Projects
Talks Programme Highlights
This year's talks programme included a range of panel discussions featuring experts from the worlds of art, design, architecture among many other disciplines. Conversations focused around the possibilities and responsibilities involved with collecting art, as well as contemporary architectural practices.

We would like to wish a special thank you to our key partner UBS, who co-hosted with us a panel discussion exploring the philanthropic potential and ethical dimensions of collecting art. Moderated by Marco Antonini, working with Art Sponsorship Partnerships, Family Advisory, Art and Collecting at UBS, the talk also included Piergiorgio Pepe, President of Quantum Ethics, Fatoş Üstek, Curator and Writer, and Julie Quottrup Silbermann, Director of CHART.

Alongside panel discussions, at CHART 2023 we were proud to host conversations with some of the most exciting artists working across the Nordic region including: Ragnar Kjartansson, Klara Kristalova, Giorgio Celin, Ann Lislegaard, Lulama Wolf, Leo Park and Frances Goodman.
CHART Architecture
For CHART 2023 we were delighted to realise the 9th edition of CHART Architecture, which happily coincided with Copenhagen's nomination as UNESCO's World Capital of Architecture. After a successful open-call competition in the spring, we invited 5 teams of emerging architects to realise their proposals for innovative temporary architectural structures in the courtyards at Charlottenborg. The theme for this year's competition was New European Bauhaus, with a specific focus on the principles of aesthetics, inclusion and sustainability.

During CHART each of the structures provided an important social function, either in collaboration with one of food and beverage partners, or as a stand-alone meeting point. After careful deliberation by this year's competition jury, Off-The-Shelf by Plan Noll (Anton Boman, Jonathan Lindberg and Matthew Wilson) was awarded first prize. Read more about each of the projects included in CHART Architecture 2023 here.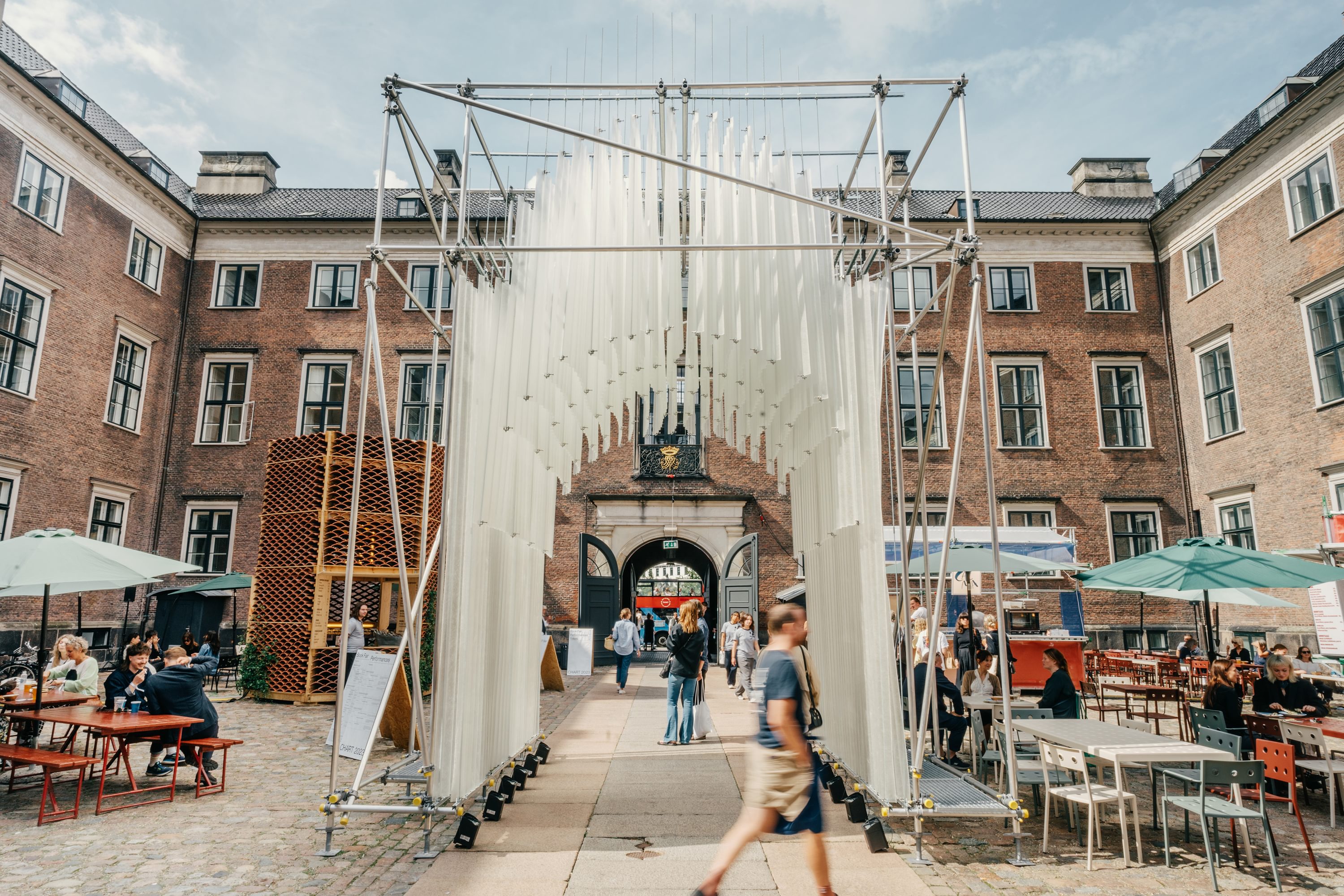 Photo by Joakim Züger / BARSK Projects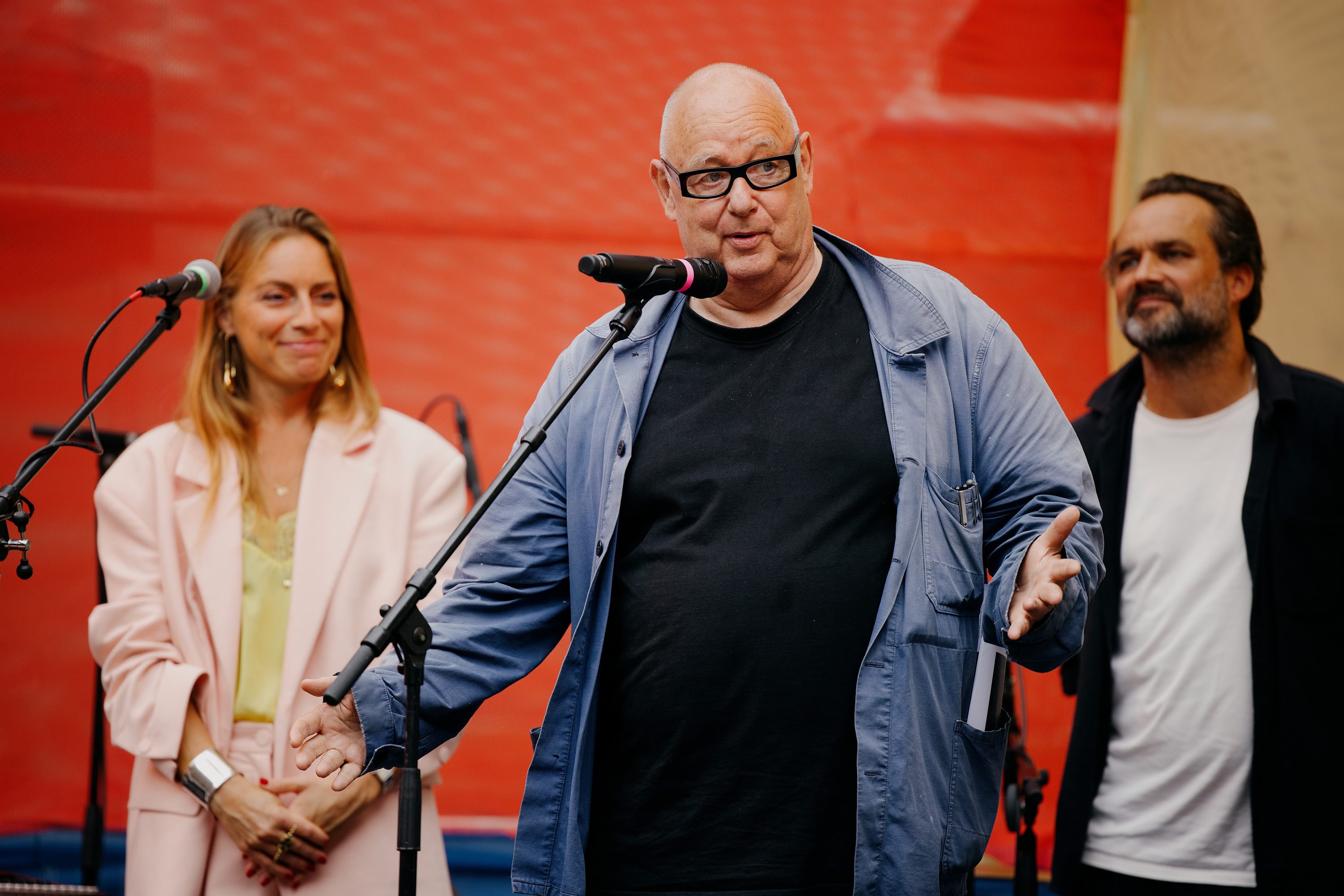 Photo by Jonathan Damslund / BARSK Projects
CHART Book Fair
During CHART 2023, we were delighted to present the 3rd edition of CHART Book Fair featuring curated presentations by 27 publishers from across the Nordic region's vibrant independent publishing community. This year's Book Fair featured a huge variety of printed matter including everything from artist books, to artist monographs, photo books, poetry collections, lithographs, etchings and limited edition articles of clothing.

Adjacent to the Book Fair at Festsalen, new for this year, we were delighted to present a Deep Reading Room in collaboration with Plethora Magazine and Københavns Møbelsnedkeri. Imagined as a space for quietness and contemplation, here visitors could immerse themselves in a world of artist books and find a curated selection of different publications being presented by the publishers at this year's Book Fair.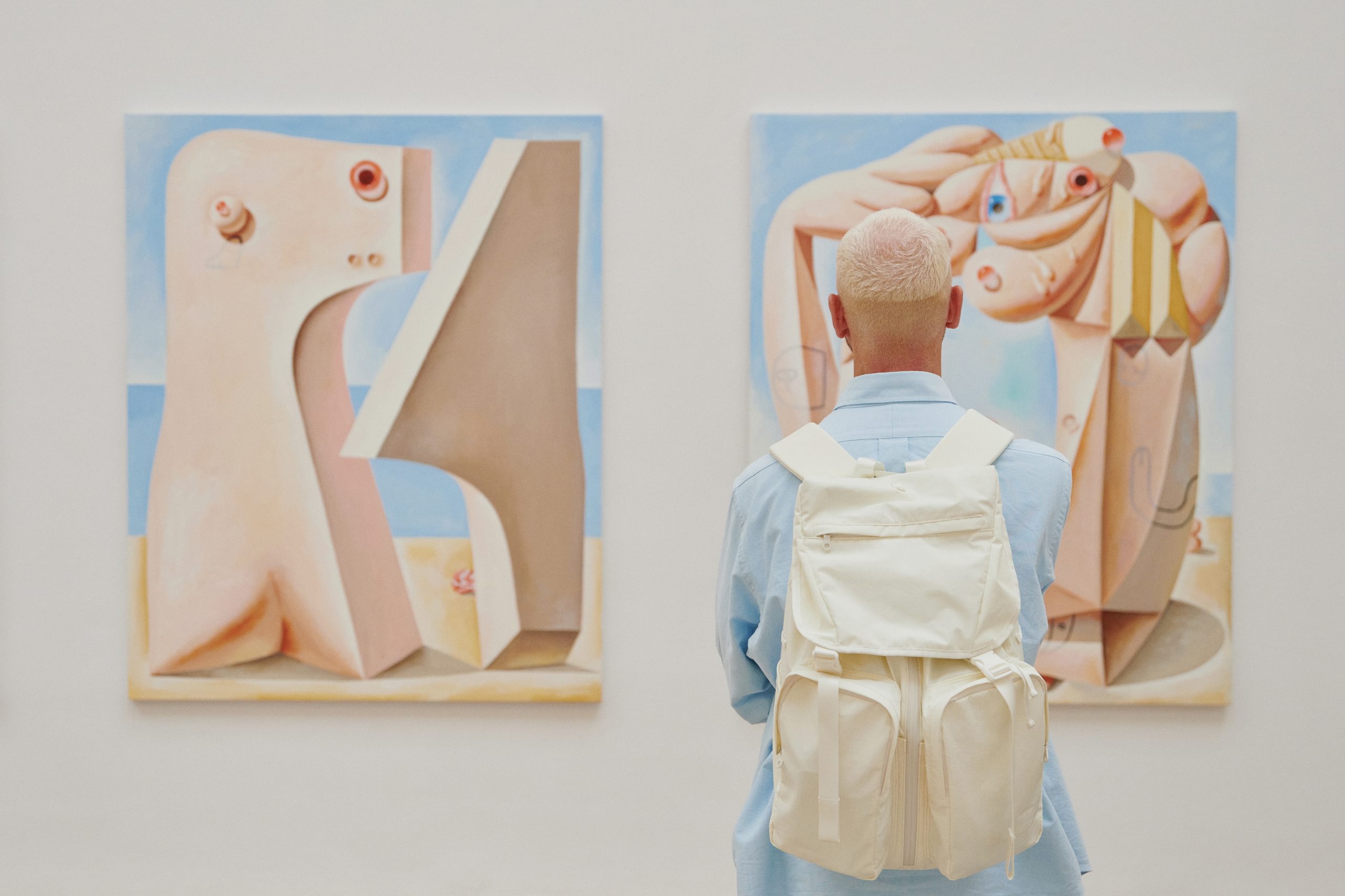 Photo by Niklas Adrian Vindelev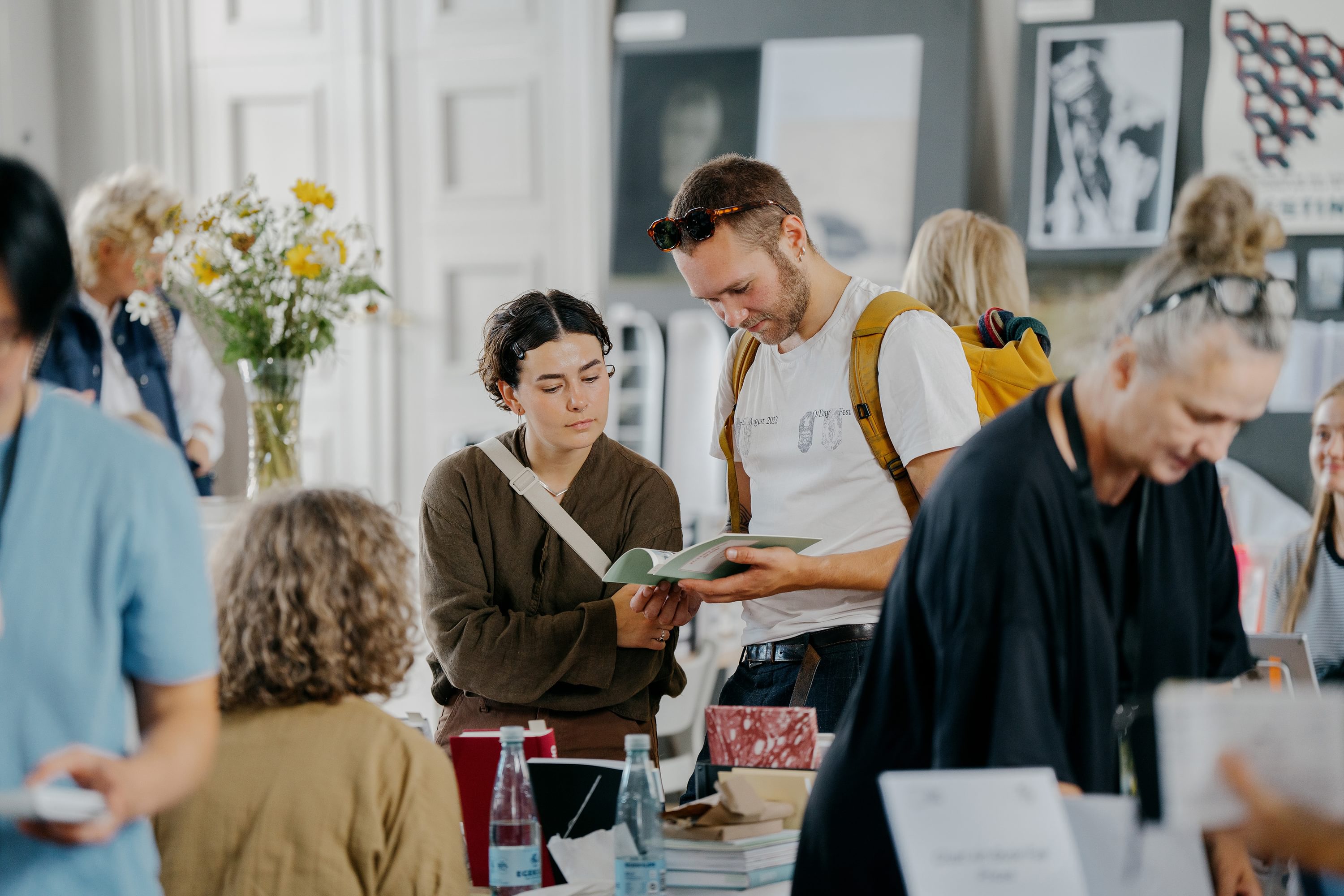 Photo by Joakim Züger / BARSK Projects
More snapshots from CHART 2023