Alvar Gullichsen (FI)
Alvar Gullichsen's current series of paintings is directly concerned with the imagery of transcultural visual patterning. His advanced and highly personal explorations of this possibly universal geometric language are closely related to his ongoing inquiries into shamanistic transcendental experiences and traditions. Gullichsen – and others – see these rich geometries as mysterious pathways of knowledge and understanding shared by humans across diverse eras and cultures.
Alvar Gullichsen (b. 1961) lives and works in Helsinki, Finland. He studied at the Finnish Academy of Fine Arts from 1984 to 1988 and in the 1990s became better known for his cartoon-inspired oil paintings and his fictional corporation Bonk Business Inc. Between 2003 and 2010, his paintings transformed into abstract, geometric patterns that he superimposed onto landscapes.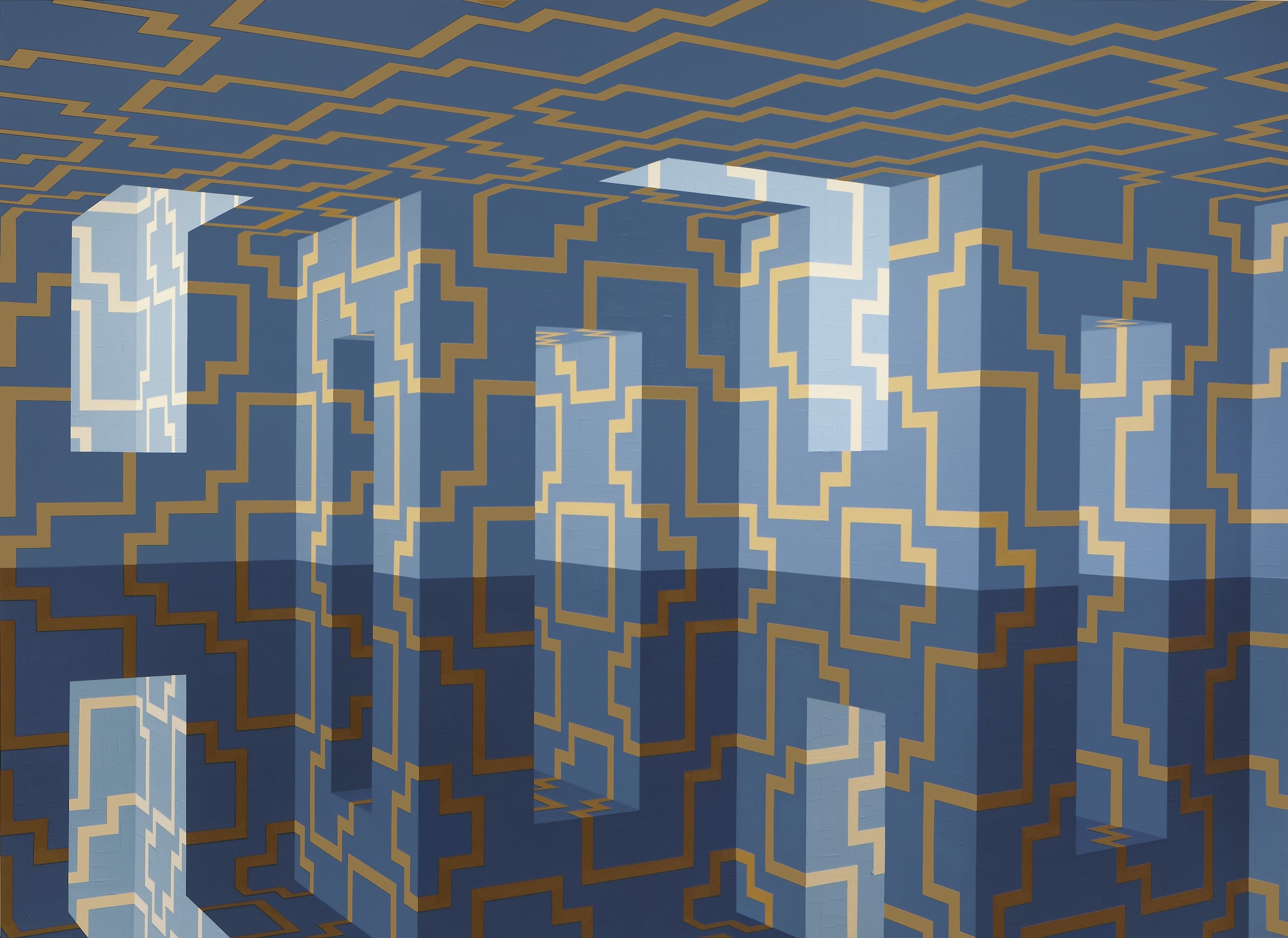 Golden Path
Acrylic on canvas, 255 x 350 cm
2018
Enquire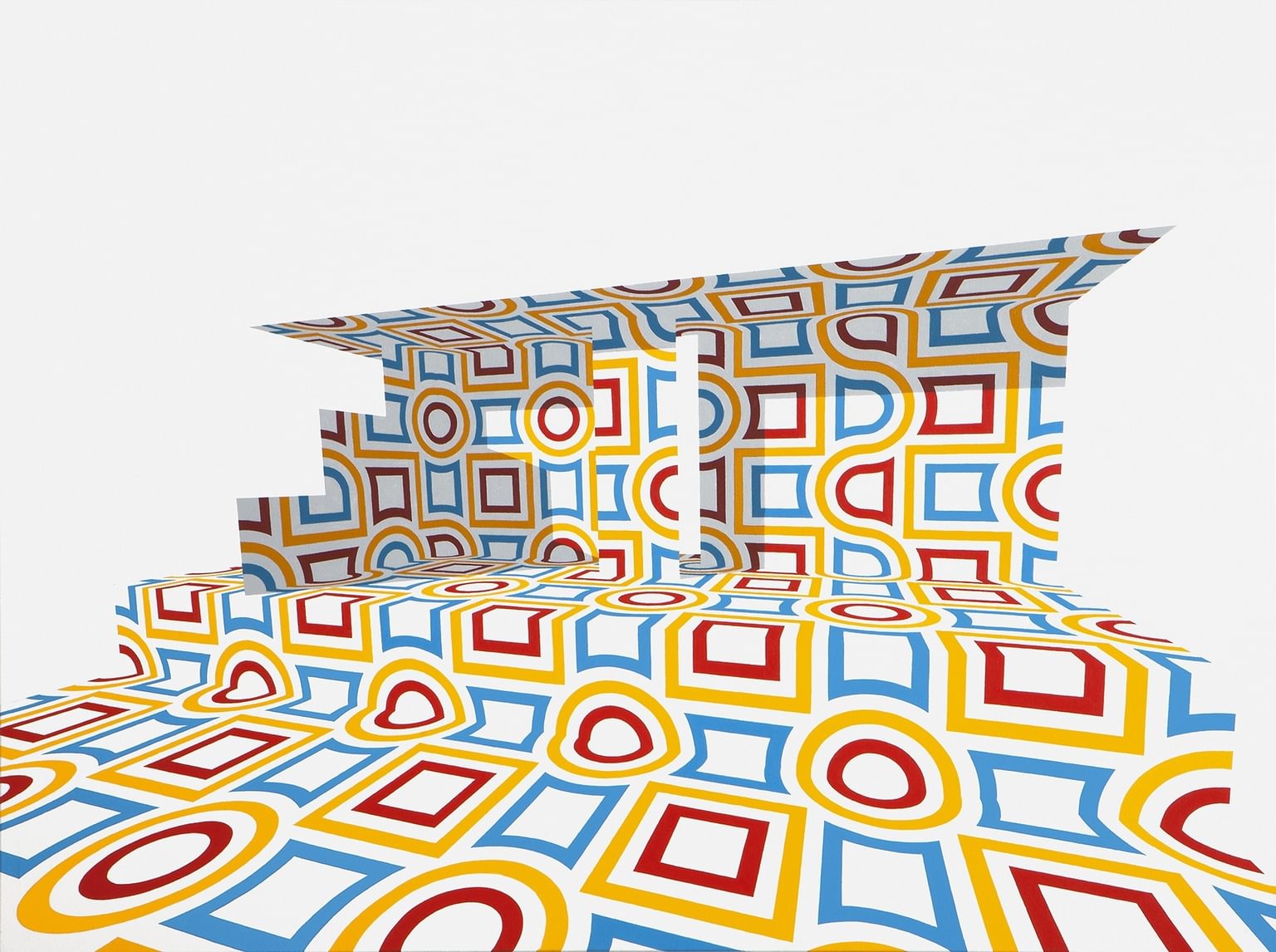 Gopi Pavillion 2
Acrylic on canvas, 120 x 160 cm
2018
Enquire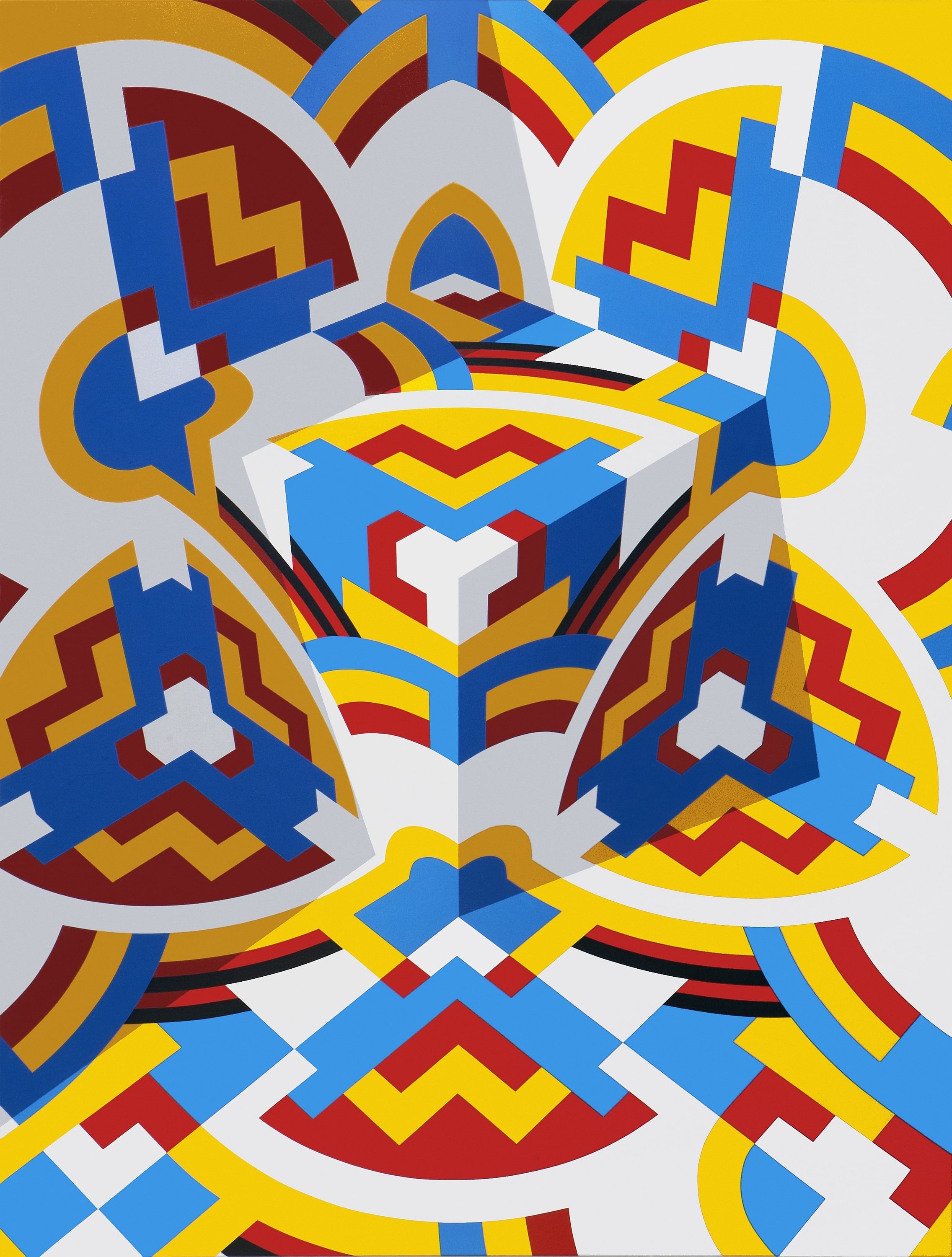 Primary 1
Acrylic on canvas, 160 x 120 cm
2017
Enquire