Topi Ruotsalainen (FI)
Topi Ruotsalainen is a Finnish painter, whose work depicts everyday motifs, capturing moments where a seemingly random assembly of characters is brought together to form what seems almost like a group portrait. He seeks to depict the invisible action, the tension and the hierarchies that arise between people, the way people inhabit their own bodies and their responses to other bodies around them. In his latest works, he has explored the theme of togetherness as it relates to the form of a circle.
Topi Ruotsalainen (b. 1979, Kuopio; FI) gained his MA at the University of Art and Design Helsinki, Helsinki (FI) in 2005, before gaining a further MA in 2009 at the Finnish Academy of Fine Art, Helsinki (FI). His work has been the subject of frequent exhibitions in Finland and is included in museum collections including: Kiasma Museum of Contemporary Art, Helsinki (FI); Amos Rex, Helsinki (FI); Tampere Art Museum, Tampere (FI); Sara Hildén Art Museum, Tampere (FI).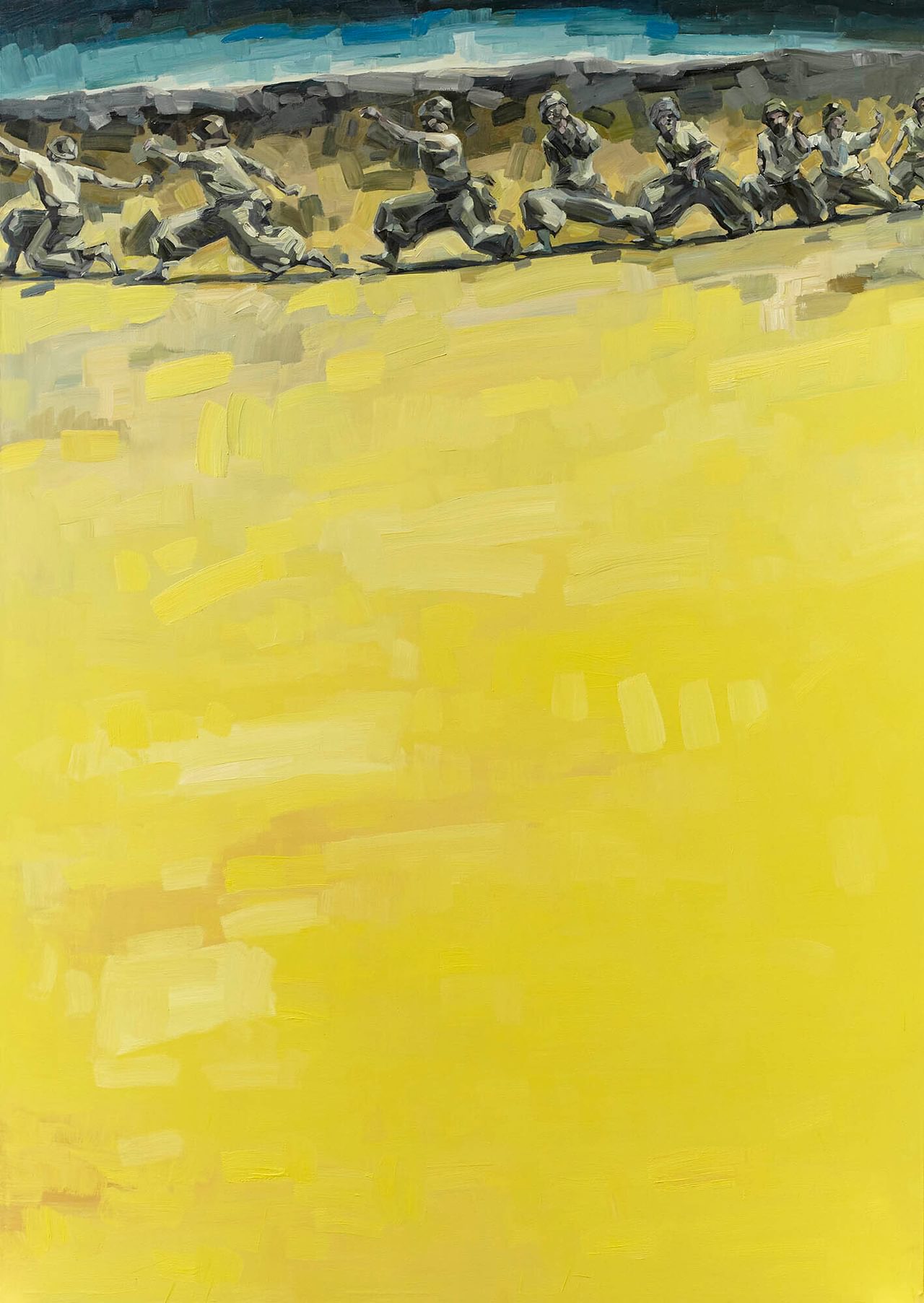 Hopak!
Oil on canvas
2023
Courtesy of the artist and Galleria Heino
Enquire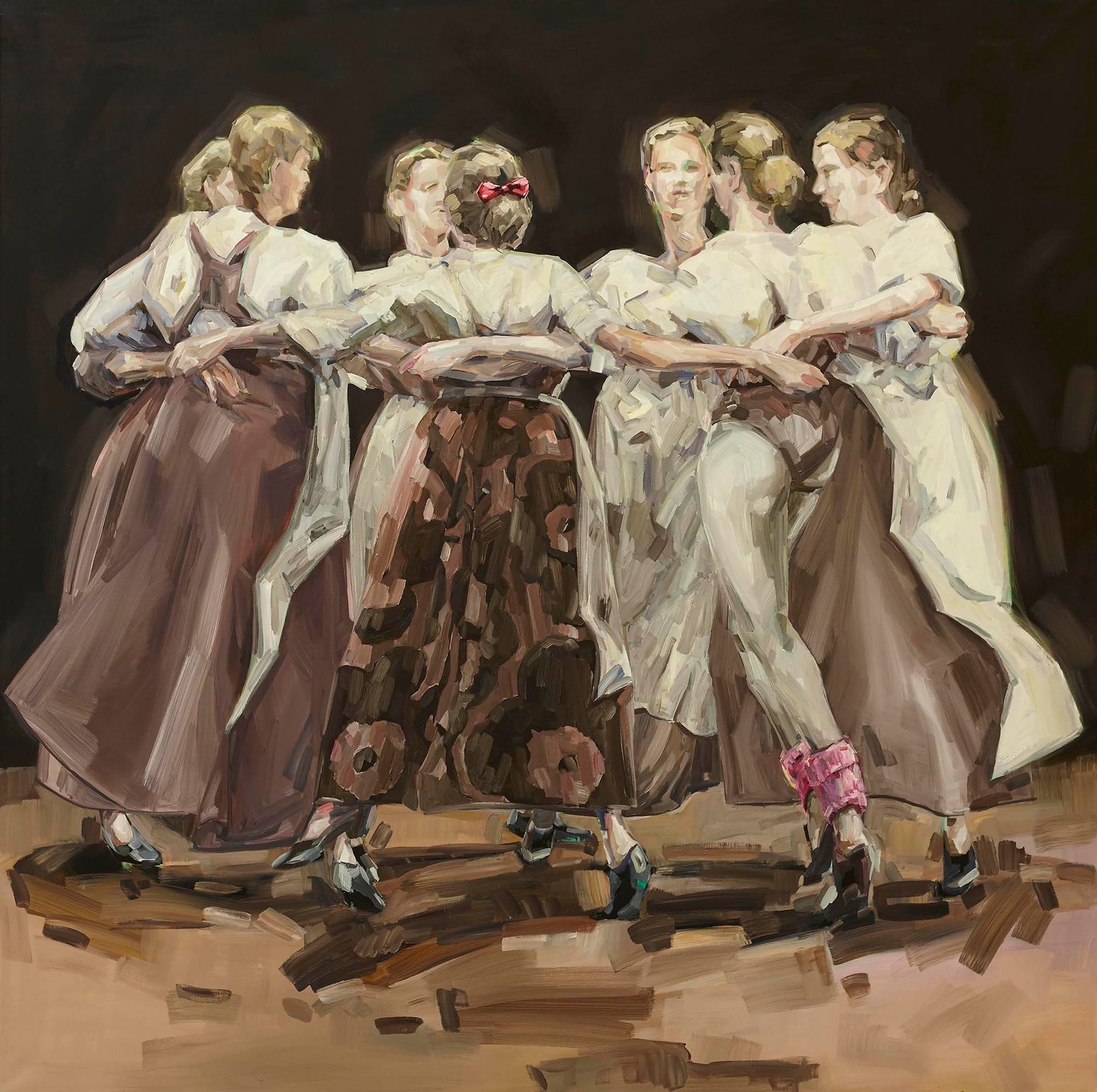 Primavera
Oil on canvas
2023
Courtesy of the artist and Galleria Heino
Enquire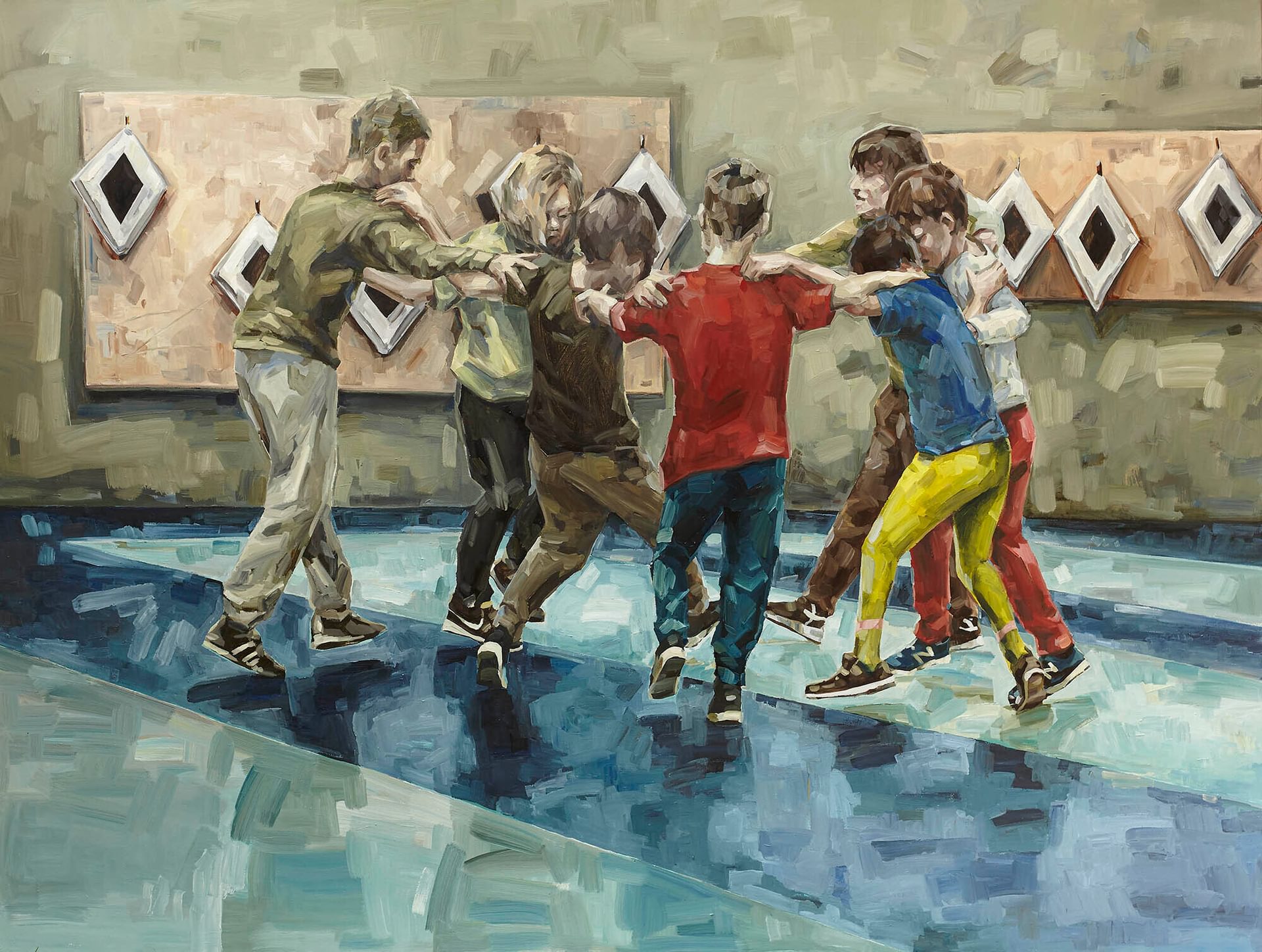 Stepping on toes
Oil on canvas
2023
Courtesy of the artist and Galleria Heino
Enquire