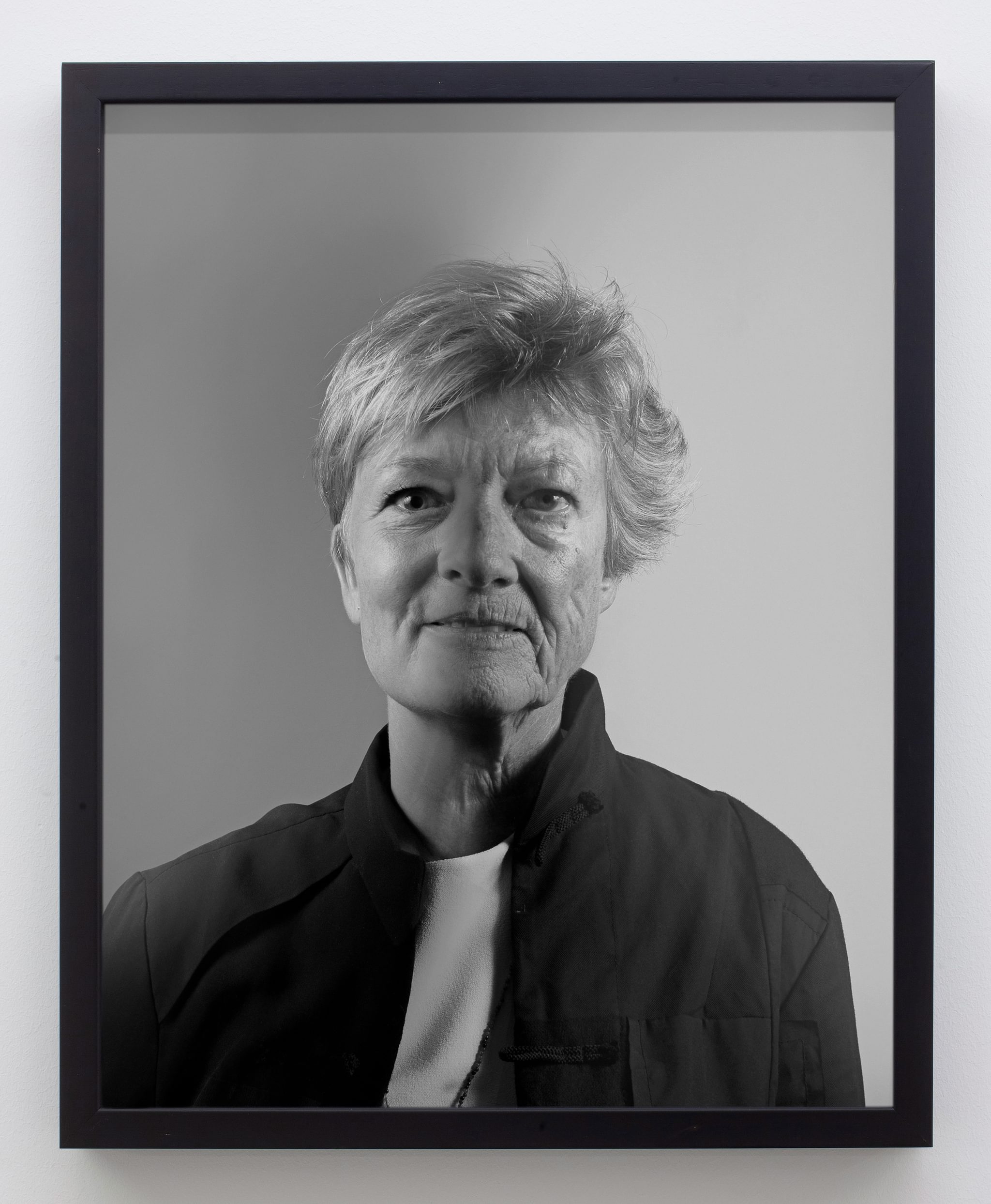 Courtesy of the artist and SPECTA
How do you identify? What do you call yourself? (gallerist / dealer / other)
Gallerist!

I call myself a gallerist. I think a gallery is much more than dealing. It is making exhibitions, it is making plans together with the artists, it is understanding where the works come from, the aim or the idea or the preoccupation and it is communicating the practice of the artists.
Traditionally dealers / gallerists came from the same social group as the collectors. Recently there has been a shift towards coming from the artists' side. Where would you say you started?
I started from a totally different place. Simply from my personal interest in art.
The gallery has been part of my life since it started. As a new sibling.
All superheroes have a creation myth, what's yours? What got you started? Not many kids say: "I want to be a gallerist when I grow up." How did you get into it?
A late-blooming interest and curiosity drove me to start the gallery. Along with complete naivety.
As I became a teenager, I wanted to "escape" this SPECTA identity. At that time, having a gallery was unusual, so my mum's work became something of interest for others. I wanted my own identity, and becoming an architect was something I did on my own. However, I kept following the gallery, for obvious reasons, and in the end, I found art more interesting than architecture.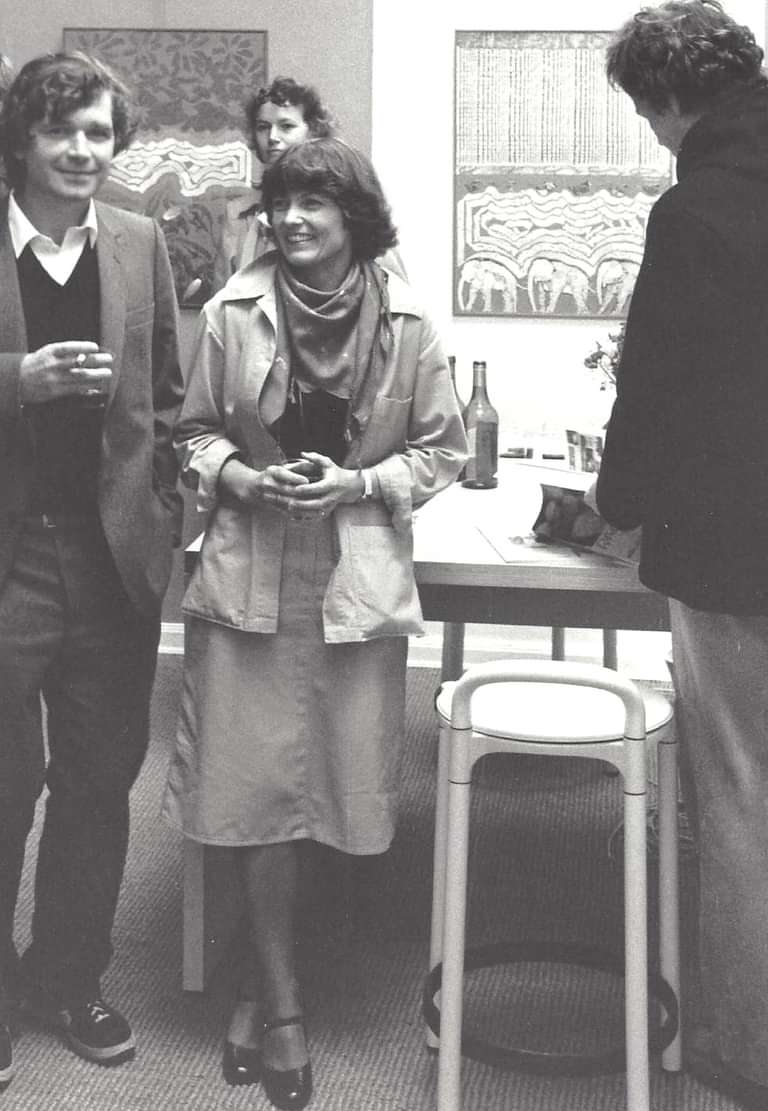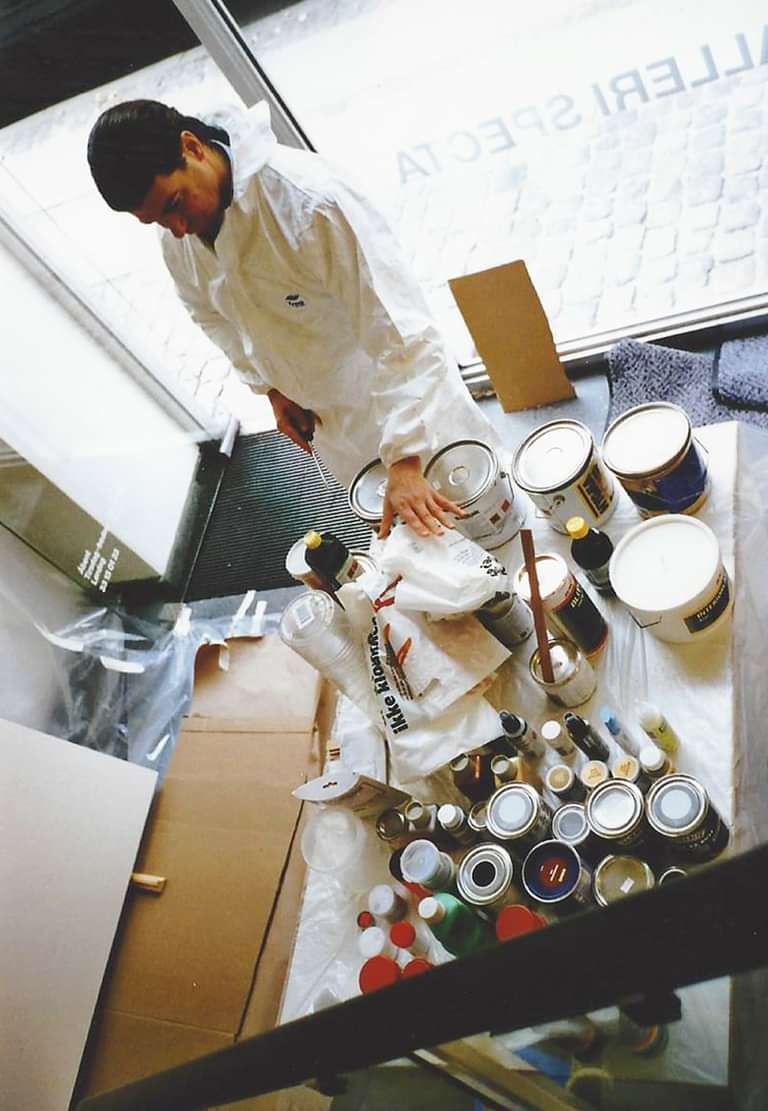 Courtesy of the artist and SPECTA
Did you have any gallery experience before opening your gallery?
Not at all!
Only through following the gallery from the start. Before joining the gallery, I also ran a non-commercial exhibition project for a year named 'Box 2.0' together with artists Ruth Campau and Michael Mørk. We presented seven exhibitions where artists and architects worked together to emphasize the value of joining forces.
You walk into the packed dining room of the restaurant at Kunsthalle Basel the night of the opening of ART Basel. There are two large tables: one full of artists, one full of collectors. You can choose one table for the evening. Where do you sit and why?
We go to the bar!
What is your role? (talk about what you think the most important parts of your job are, what is your function, what is your role in the artworld?) (curator / agent / manager / salesperson / therapist / bank / coach / host / entertainer / accountant / magician...)
I would think all of the above - on an overall scale, I feel that the work of a gallerist is for the heart and for the mind as well as for the hands… In a way, I see the exhibitions as at the center of all the gallerist's roles. The communication and close work with the artists is what I find most important, as well as communication with all the other parties… I try to facilitate the making of the exhibitions as well as I possibly can.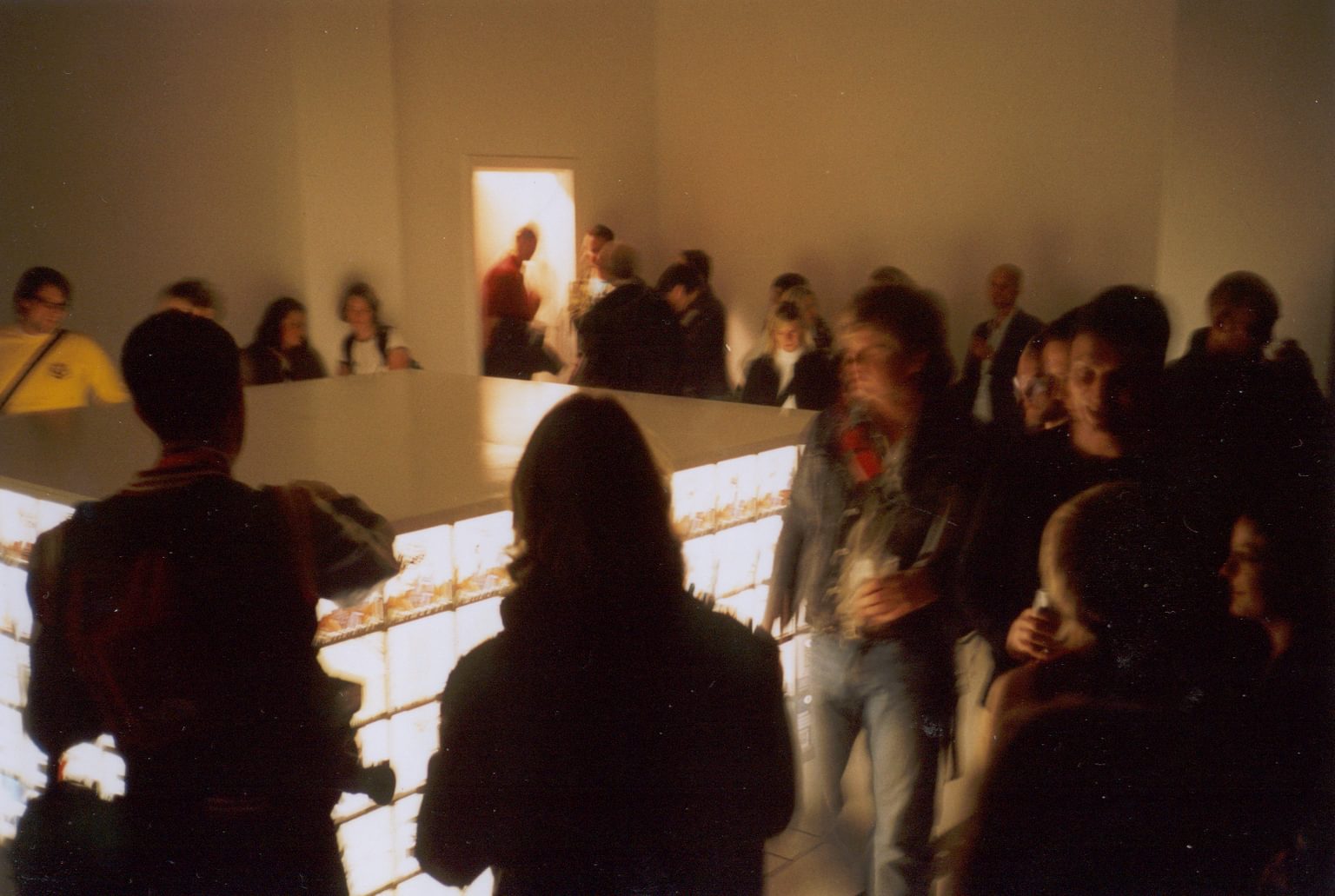 Courtesy of the artists and SPECTA
What are your responsibilities and to who?
I have left the responsibilities to Gitte.
I feel that my responsibility is first and foremost to the artists and the art. To "send it out there". To show it, to try to place it and to make it seen. I also do my best to facilitate our contacts and clients. To keep them informed, to make sure they get opportunities to see (and buy) works and for them to understand and to know about artists and artworks. And finally, also to the gallery itself.
What are the ethics of your job? Have they changed since you started?
I do not think my own ethics have changed.
I have tried - and am trying - to follow the ethics I was brought up with… I hope the gallery is known for its integrity, transparency and focus on its artists and their art.
What was the first show you made?
When I started the gallery, I went to Paris to buy graphic prints. I thought that was the way to have my gallery: to sell these graphic works. Very soon after I opened the gallery, it changed into something very different!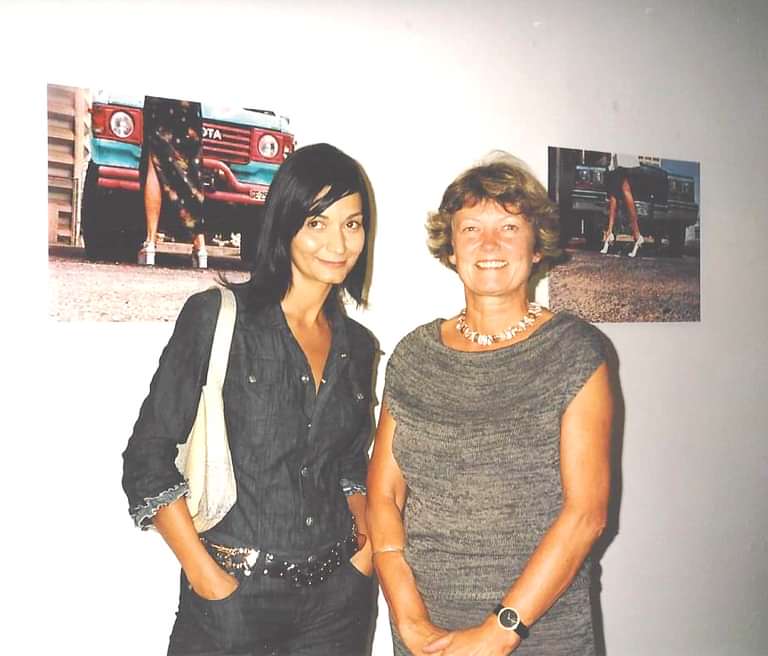 Courtesy of the artist and SPECTA
The American comedian Chris Rock said, Michael Jackson is rich, the guy who signs his cheques is wealthy. Anthony D'Offay said, you can get rich selling art but you get wealthy buying art. Do you collect art? From the artists you represent? More widely?
Yes, I collect art - both from the gallery artists as well as many others.
I find it impossible not to collect art. I collect primarily from the artists I represent, but also, at times, more widely. I got my first work of art at the age of 9. It was an etching by Danish artist Peter Brandes. I gave him the skull of a bird I found on the beach, he gave me the etching. Then, I bought a drawing by Lene Adler Petersen, and at 11 I bought a print by Poul Gernes - I paid for it in instalments of 50 kr each month.
How has your role changed since you started? (for good and bad)
My naivety has gone!
When I hear about how it all worked, when the gallery opened, things have changed quite a lot, I think. Specifically on a practical level, as globalization and digitalization is ruling now. However, I do think that the importance of the relationship between artist and gallerist, and to some extent to the collectors, seems to be the same.
How has the artworld changed since you started? (for good and for bad)
The artworld has become more superficial.. Many buy with their ears and not their eyes or emotions (compared to 40 years ago).
I think there is much more attention directed towards the artworld nowadays. For good and bad. Good, because it seems art is something people meet much more frequently in daily life, we see that more visitors are going to museums etc. For bad, because quite a lot of the attention is about money and powerplay, and about VIPs. Like any other business, the artworld is running much faster now. Because of globalization, and the immediacy of internet-driven attention. As I hear it from Else, the whole setup around catering to the collectors has intensified, and the talks about the actual artworks used to be more lively and central.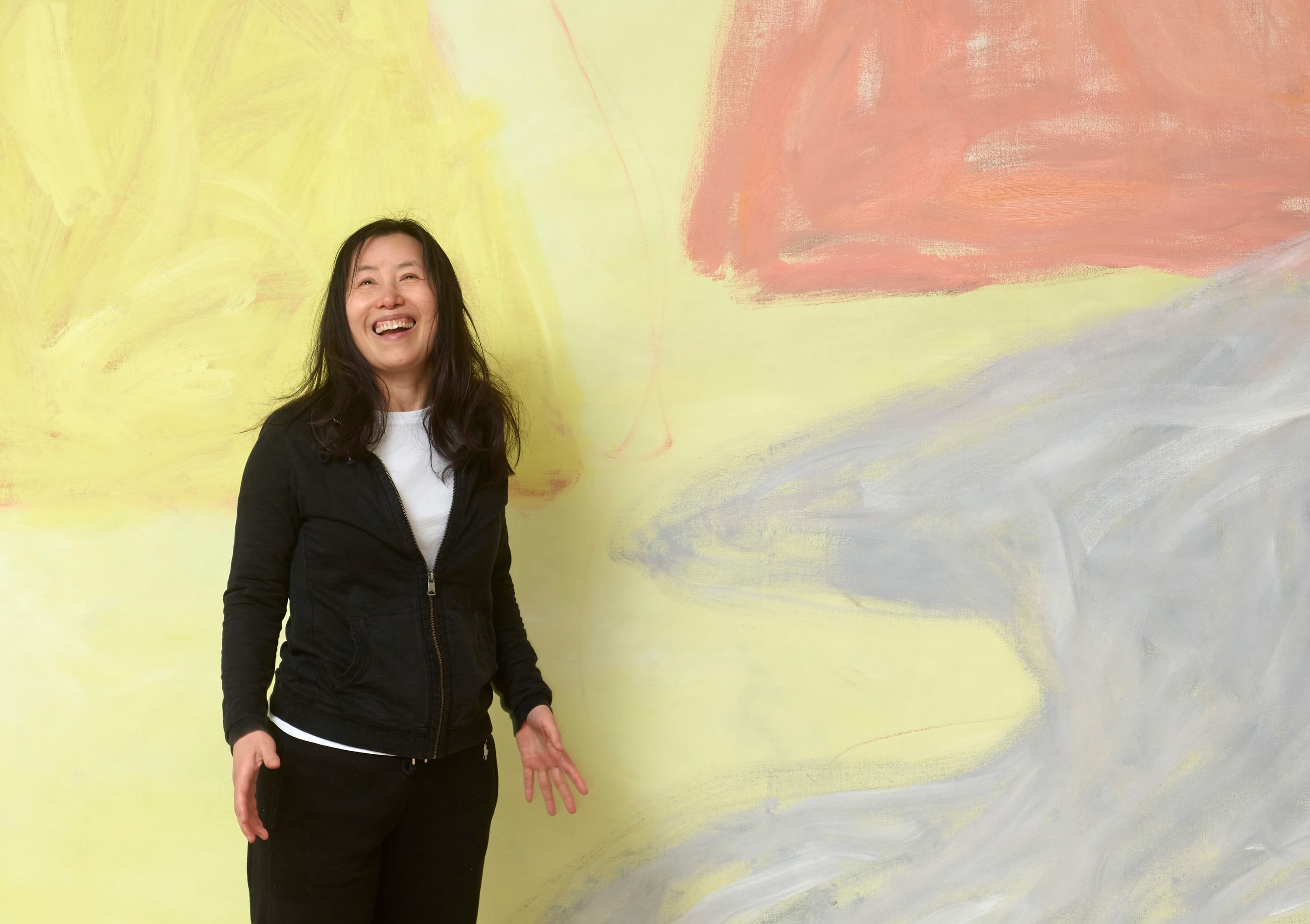 Is there an international artist you have introduced to a Scandinavian audience through your representation?
Over the years, we have shown international artists such as: Sylvie Fleury, John M Armleder, Frances Goodman, Lars Arrhenius, Otavio Schipper and also, over the years, included many international artists in group exhibitions. And we continue to do so; in March we open a group exhibition introducing artists such as Herbert Brandl, Jongsuk Yoon and other artists who have not been presented in Denmark before.
Is there a young artist you have helped to achieve international recognition?
We have helped to place works by most of our younger Danish artists with collectors in Europe and the US, through art fairs, and longer lasting relations.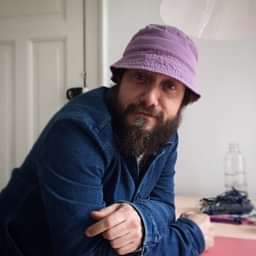 David Risley is an artist. He ran David Risley Gallery, in London (2002-2010) and Copenhagen (2010-2018). He was founding Co-curator of Bloomberg Space, London (2002-2005), Co-founder of Zoo Art Fair, London (2004), and Co-founder and Co-owner of CHART. He continues to write, curate, and develop projects with artists. He is developing a sustainability project for public-facing institutions.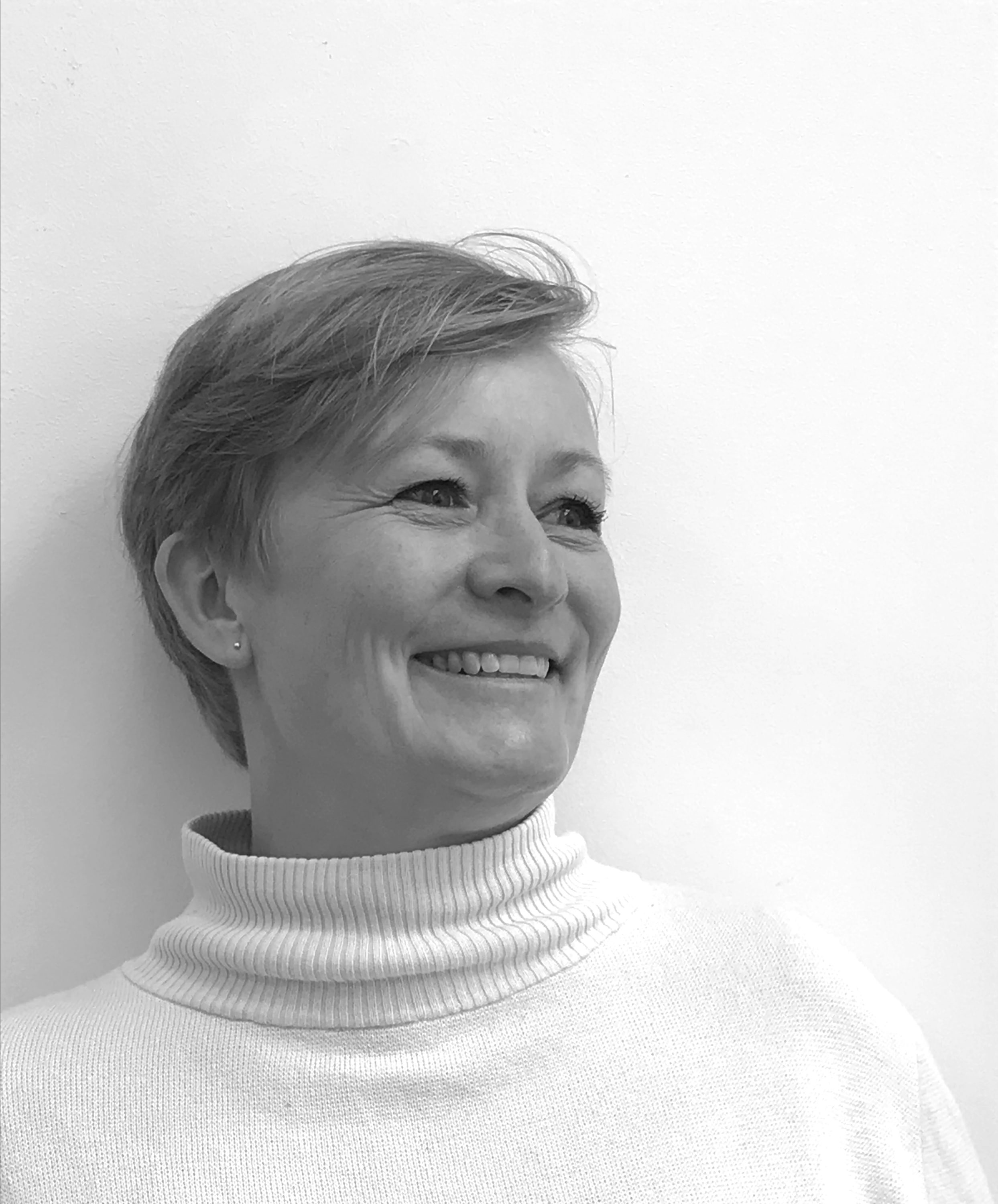 Gitte Johannesen is a partner and director of gallery SPECTA. Founded by Else Johannesen in 1980, SPECTA is one of the longest-standing galleries in Denmark, and was passed down to Gitte Johannesen at the beginning of 2019. SPECTA represents a diverse group of Scandinavian and international artists. Presenting a wide range of media, the gallery profile emphasizes great variety with a focus on the artist's original approach to material / media and precisely-defined practices. The gallery's artists are all represented in public and private collections.