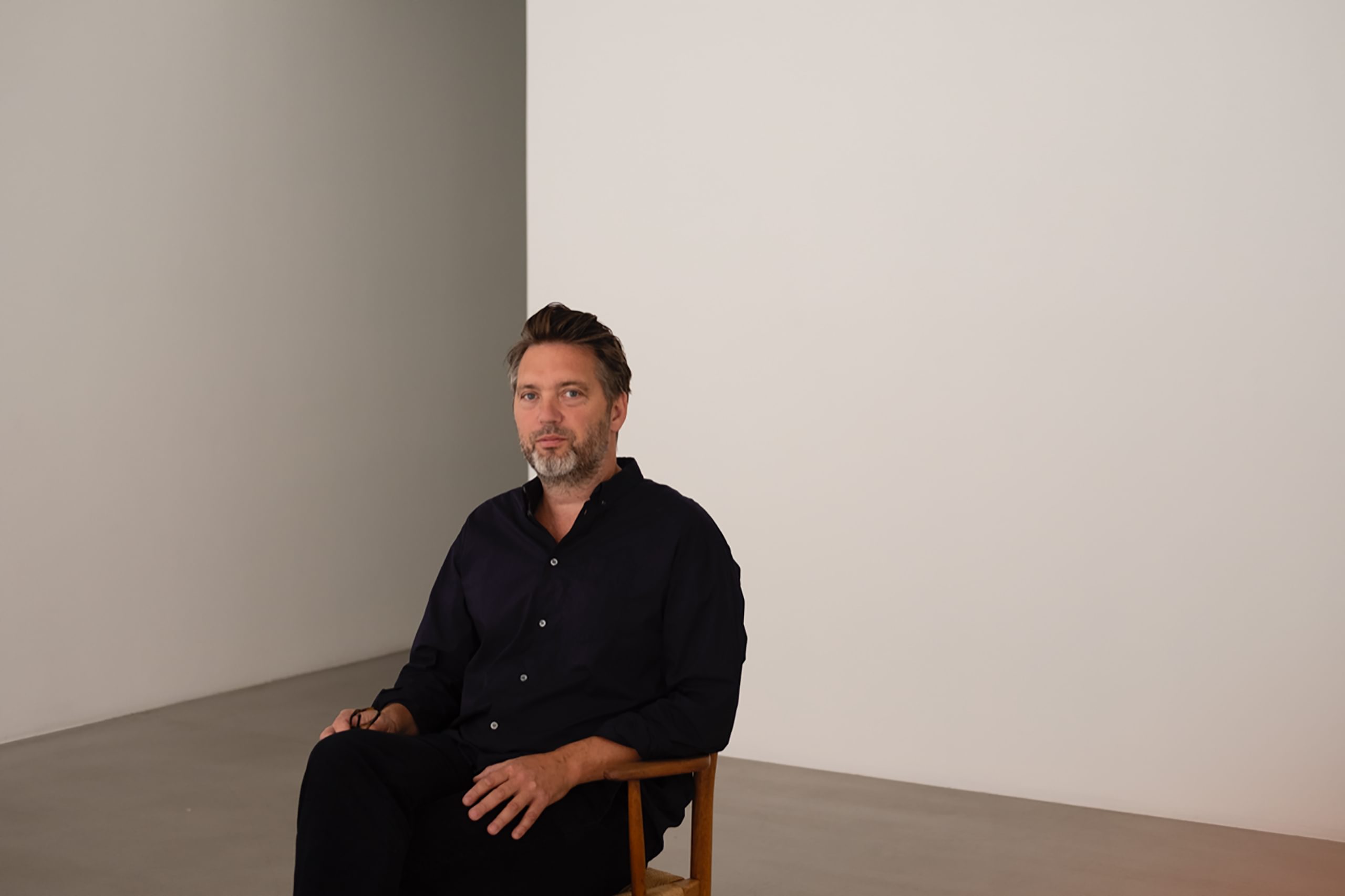 Courtesy of Galerie Nordenhake
How do you identify? What do you call yourself? (gallerist/dealer/other)
Gallerist. Dealer implies only business. Exhibition-making is a key part of what we do.

Traditionally dealers / gallerists came from the same social group as the collectors. Recently there has been a shift towards coming from the artists' side. Where would you say you started?
I'm a standard English middle-class lad. My dad is an ethnographic art dealer - eclectic and passionate and with a great eye, and importantly, a dealer. So I grew up around beautiful and interesting forms and objects with histories and stories embedded within them. My dad also sometimes sold works to famous artists and dealers so I encountered that sphere sometimes.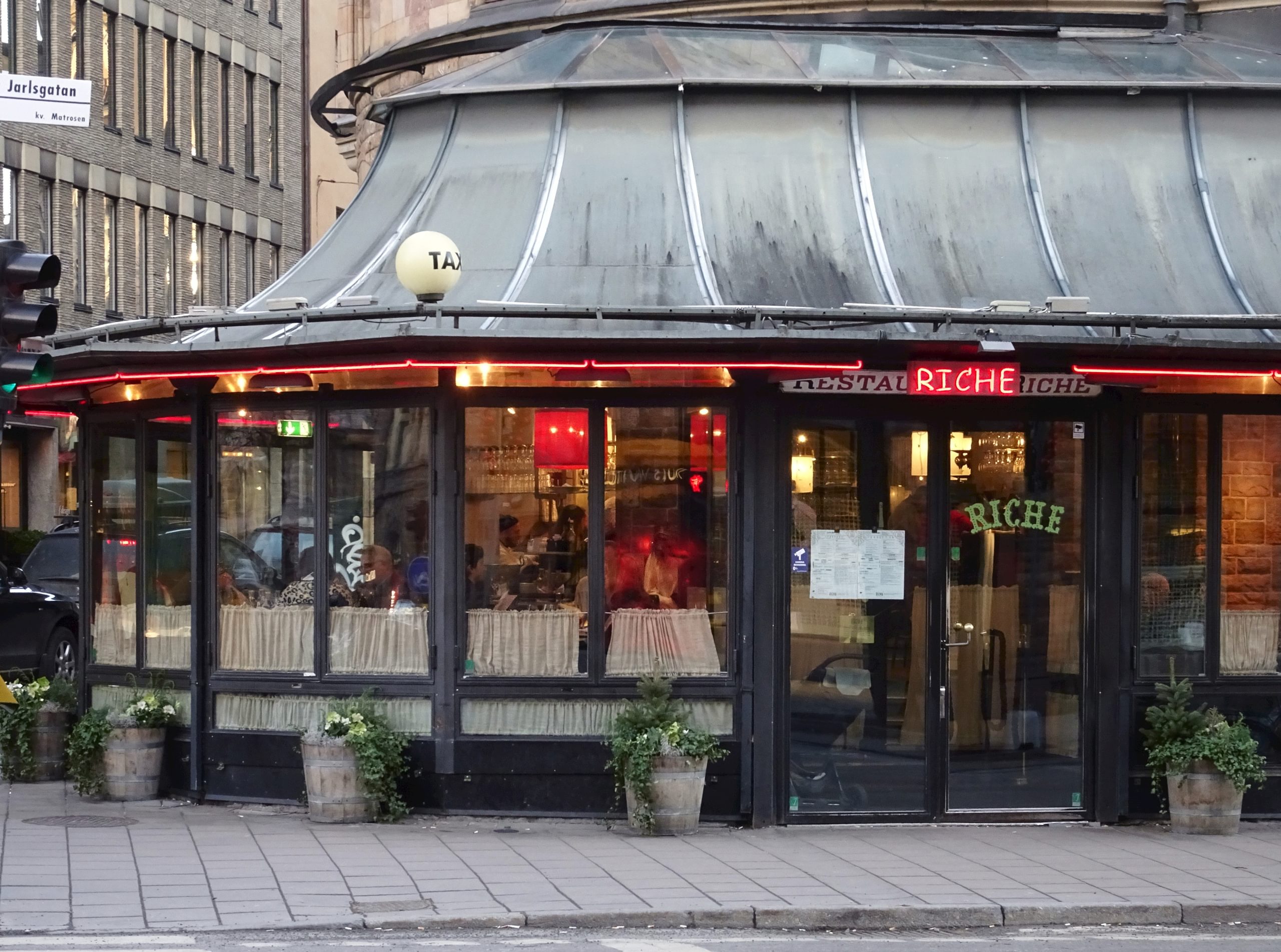 Photo by Holger Ellgaard, licensed under the Creative Commons Attribution-Share Alike 4.0 International license
All superheroes have a creation myth, what's yours? What got you started? Not many kids say: "I want to be a gallerist when I grow up." How did you get into it?
When I moved to Sweden in the mid 90s, I enrolled in the Swedish for Immigrants language school. The class was very diverse with people from all over the world: refugees from conflicts, economic immigrants, relationship immigrants like me. One of the students was Aldy Milliken, who came in one day and told the class he was going to open an art gallery and we were all welcome to attend the opening. Considering the wide and diverse backgrounds of the students, I think for many the idea of an art gallery was an exotic and abstract one.

I was a bartender in the evenings and went to Aldy's gallery (Zinc Gallery) during the days to hang out and play backgammon. I ended up working with Aldy who had a better understanding than me of what the gallery needed to do in order to gain recognition and clients. Zinc Gallery started getting into fairs and one of our artists was selected for Harald Szeemann's exhibition The Plateau of Humankind at Venice Biennale which felt like a breakthrough for us and exposed us to a bigger, wider artworld.

A few years later Aldy closed the gallery and I was jobless. The owner of Riche, a famous restaurant and bar in Stockholm, asked me to run Lilla Baren and to work with artist commissions there. We made projects with Gunilla Klingberg, Jockum Nordström, Jonas Dahlberg and many others and the art program continues to this day. In that context I got to work with art in combination with music and other creative fields and Lilla Baren started to receive a lot of attention. Galleries started to host their dinners and to hold seperate events there and in the end Claes Nordenhake more or less recruited me from the bar.
Did you have any gallery experience before opening your gallery?
(see above) Zinc Gallery was my first experience in a contemporary art context. But I didn't really have a clear awareness of the ongoing discourses in our field. All I had to go on was an Art History degree and intuition informed by my background, which I have learned to trust more over the years.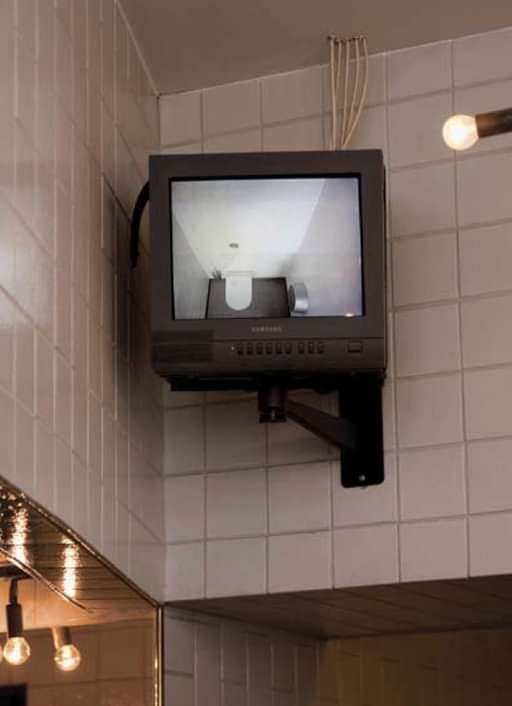 Courtesy of the artist and Ben Loveless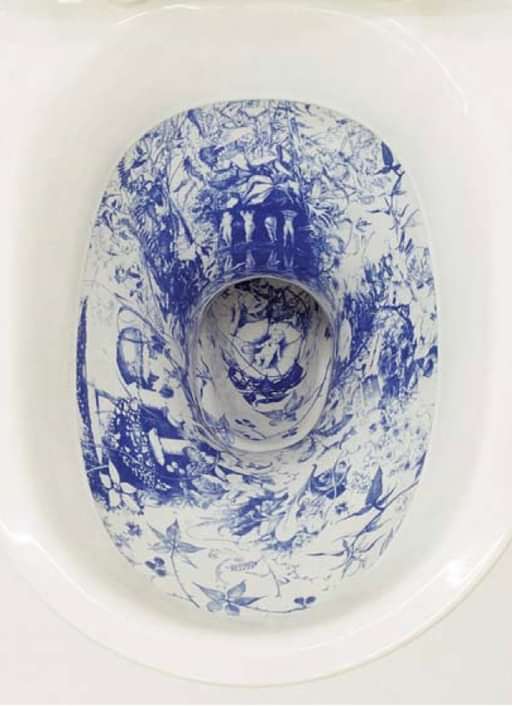 Courtesy of the artist and Ben Loveless
You walk into the packed dining room of the restaurant at Kunsthalle Basel the night of the opening of ART Basel. There are two large tables: one full of artists, one full of collectors. You can choose one table for the evening. Where do you sit and why?
Collectors of course. You only get access to that level of collector a few days a year and I wouldn't be doing my best for the artists and the gallery if I didn't take advantage of the potential of the artfair context. Also, artists and collectors aren't binary oppositions. I am close with both. That's why I'm a gallerist.
What is your role? (talk about what you think the most important parts of your job are, what is your function, what is your role in the artworld?) (curator / agent / manager / salesperson / therapist / bank / coach / host / entertainer / accountant / magician… )
Claes gave a very on-point and witty presentation on the role of the gallerist at a Talking Galleries symposium some years ago. He gave a list of different responsibilities; all of the above were on that list as well as many more roles. But one usually has quite close relationships with the artists one collaborates with. Sometimes intense. Sometimes things get complicated. It's not unlike a (polyamorous) marriage in terms of the stages of early flirting - commitment - working through the tough times. Hopefully not ending in divorce. The relationship goes in phases, in-tune with the phases of the artist's career and practice and the demands of the gallery.
What are your responsibilities and to who?
It took me a long time to realise I'm not useful to others if I'm not looking after myself. Then my responsibilities are to the artists and the economy and identity of the gallery. Those two things need to be in balance. If there's too much focus on the purely curatorial, the business suffers, and it ends in tears. If there's too much focus on the business side of things, the art suffers, then the gallery loses its identity / core.
What are the ethics of your job? Have they changed since you started?
Don't get entangled with bad people. Don't be dazzled by the bright lights. Don't worship false idols.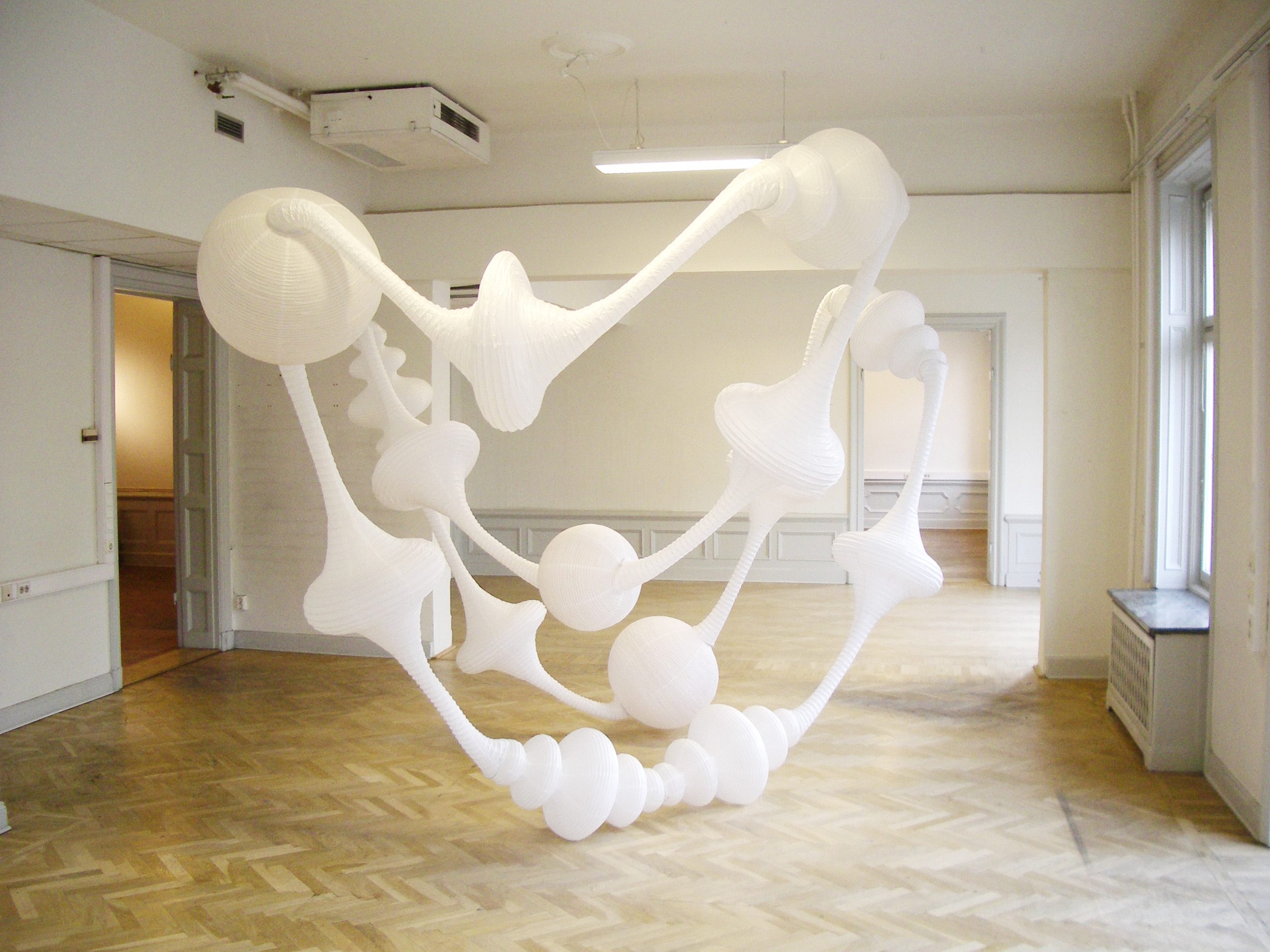 What was the first show you made?
When I first started working with Claes, we didn't have a space in Stockholm. I worked from an office in his Stockholm apartment and yearned to make an exhibition. I found a space in downtown Stockholm for what would now be called a pop-up. I made a show called Alice Doesn't Live Here Anymore including lots of works about absence by: Christian Andersson, Jonas Dahlberg, Spencer Finch, Gunilla Klingberg, Sirous Namazi, Florian Slotawa and Markus Sixay. It was a pretty good show actually.
What was the first work you ever sold? Do you wish you had bought it rather than selling it?
It's a bit blurred who, when and where. I know it's supposed to be an epiphany and momentous. I remember more when at Zinc we sold a work by Ola Kolehmainen to the Swedish state. It was a lightbox and priced at 40.000 SEK (about 4000 EUROS). I couldn't believe we had sold something for so much money.

There are many works I wish I had bought but I have never felt like I have enough money to do so. Claes has said that it should hurt a little when buying art - ie. that it might be necessary to over-extend oneself. Always aim beyond one's reach. I'm trying to learn to be braver.
The American comedian Chris Rock said, Michael Jackson is rich, the guy who signs his cheques is wealthy. Anthony D'Offay said, you can get rich selling art but you get wealthy buying art. Do you collect art? From the artists you represent? More widely?
(see above) "Collect" is pushing it but of course I try to buy work. Buying art is a core part of a gallerist's belief system.
How has your role changed since you started? (for good and for bad)
One has to learn to delegate. I like installing and handling art, it's part of the process of knowing an artwork, but these days my time is perhaps better spent on other things.

The job is more and more social; sometimes I enjoy that and other times I don't.

How has the artworld changed since you started? (for good and for bad)
There is so much money in the art world these days, or perhaps I have just graduated into higher echelons. And then there is social media and the potential of digital platforms - so many ways to increase exposure to art. But those same platforms really favour photogenic work and much of the more subtle or conceptual work gets overshadowed as a result. It's fertile ground for brands.
Is there an international artist you have introduced to a Scandinavian audience through your representation?
Yes. Many.
Is there a young artist you have helped to achieve international recognition?
Yes. Many.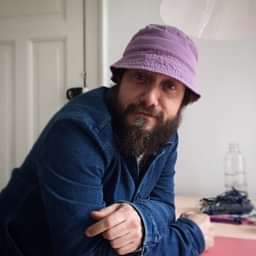 David Risley is an artist. He ran David Risley Gallery, in London (2002-2010) and Copenhagen (2010-2018). He was founding Co-curator of Bloomberg Space, London (2002-2005), Co-founder of Zoo Art Fair, London (2004), and Co-founder and Co-owner of CHART. He continues to write, curate, and develop projects with artists. He is developing a sustainability project for public-facing institutions.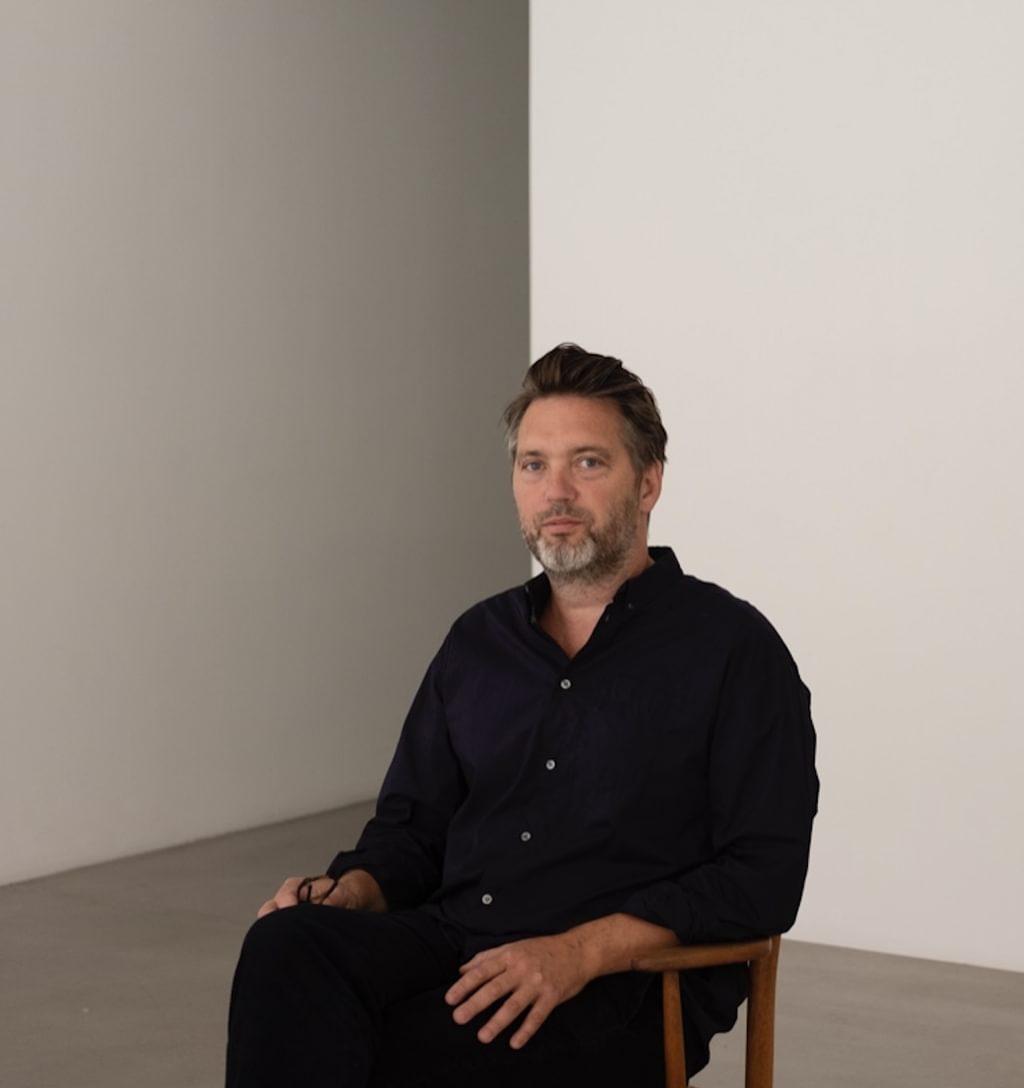 Ben Loveless is a partner and director at Galerie Nordenhake, Stockholm. Galerie Nordenhake presents contemporary art with an international focus. The gallery has exhibition spaces in Stockholm and Berlin. In 2018 the gallery opened up a new space in Mexico City. In Stockholm the gallery is run by Ben Loveless.