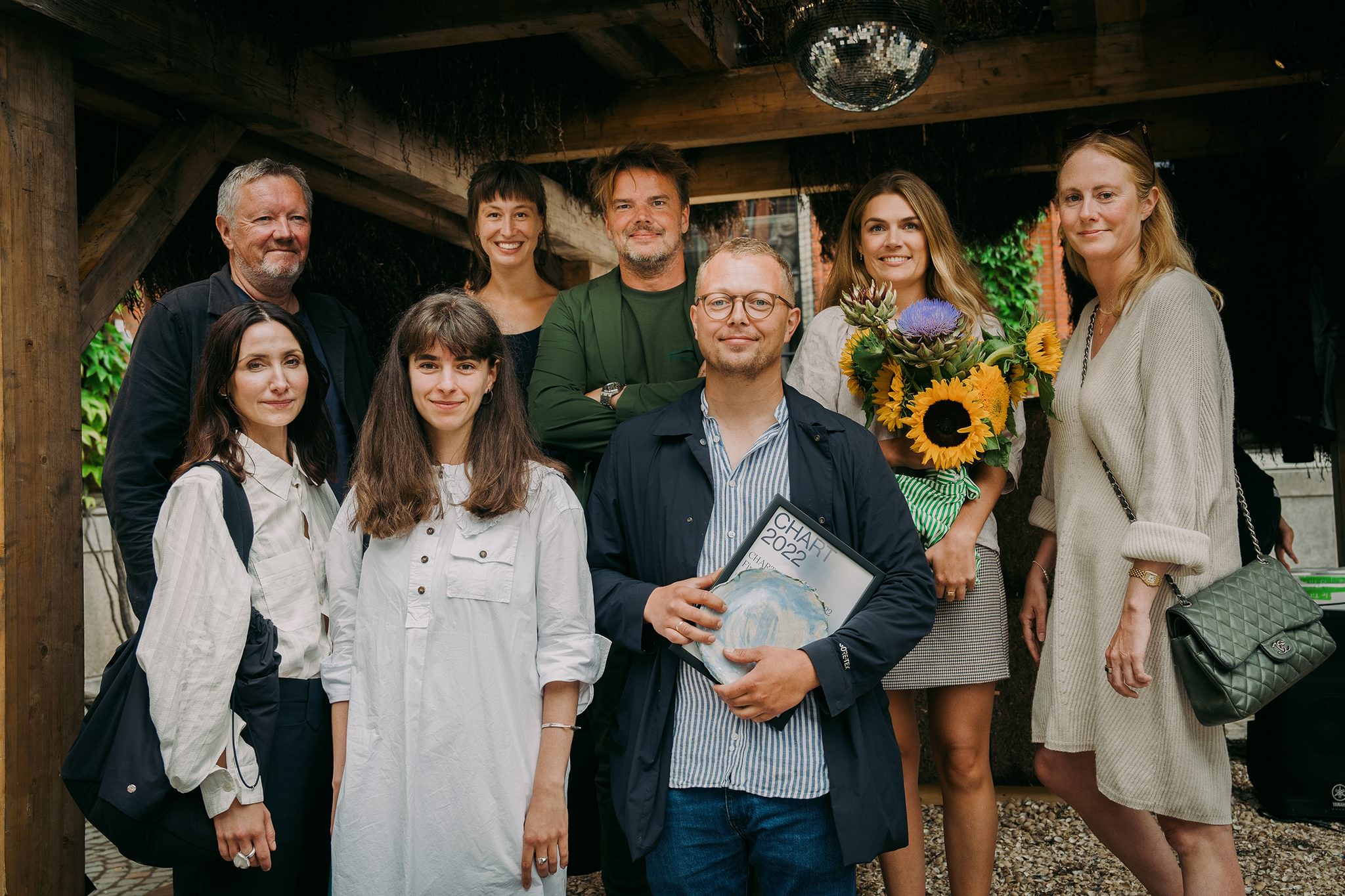 Photo by Joakim Züger / BARSK Projects
CHART is delighted to announce that Bio Sack​, designed by rex skov arkitekter, received the First Prize at the 2022 CHART Architecture competition

The team was selected from five finalist teams who each designed and created a temporary pavilion in response to the theme of Bio-Architecture.

The finalists presented structures that explored the symbiotic relationship between architecture and nature, offering fresh insights into how the use of new materials can help foster a more sustainable built environment.

Designed by Anders Lynderup, Michael Skov and Marie Louise Thorning, the Bio Sack pavilion is a reinterpretation of the traditional seaweed houses of Læsø Island.

It playfully contrasts the voluminous aesthetic of seaweed with structural elements of traditional wooden construction, encouraging visitors to sense the pavilion, and to reflect on and reconsider the use of biogenic architectural materials. The floor consists of seashells, on which a bar—made of seaweed plates—stands.

"We felt that Bio Sack really took seriously the idea of exploring a catalogue of bio-materials," says Bjarke Ingels (BIG), chairman of the jury, and highlights the Bio Sack's resourceful use of seaweed as an applied material and that "the aesthetic of the pavilion is very much defined by the employment of the seagrass, with seashells serving as a nice crispy flooring."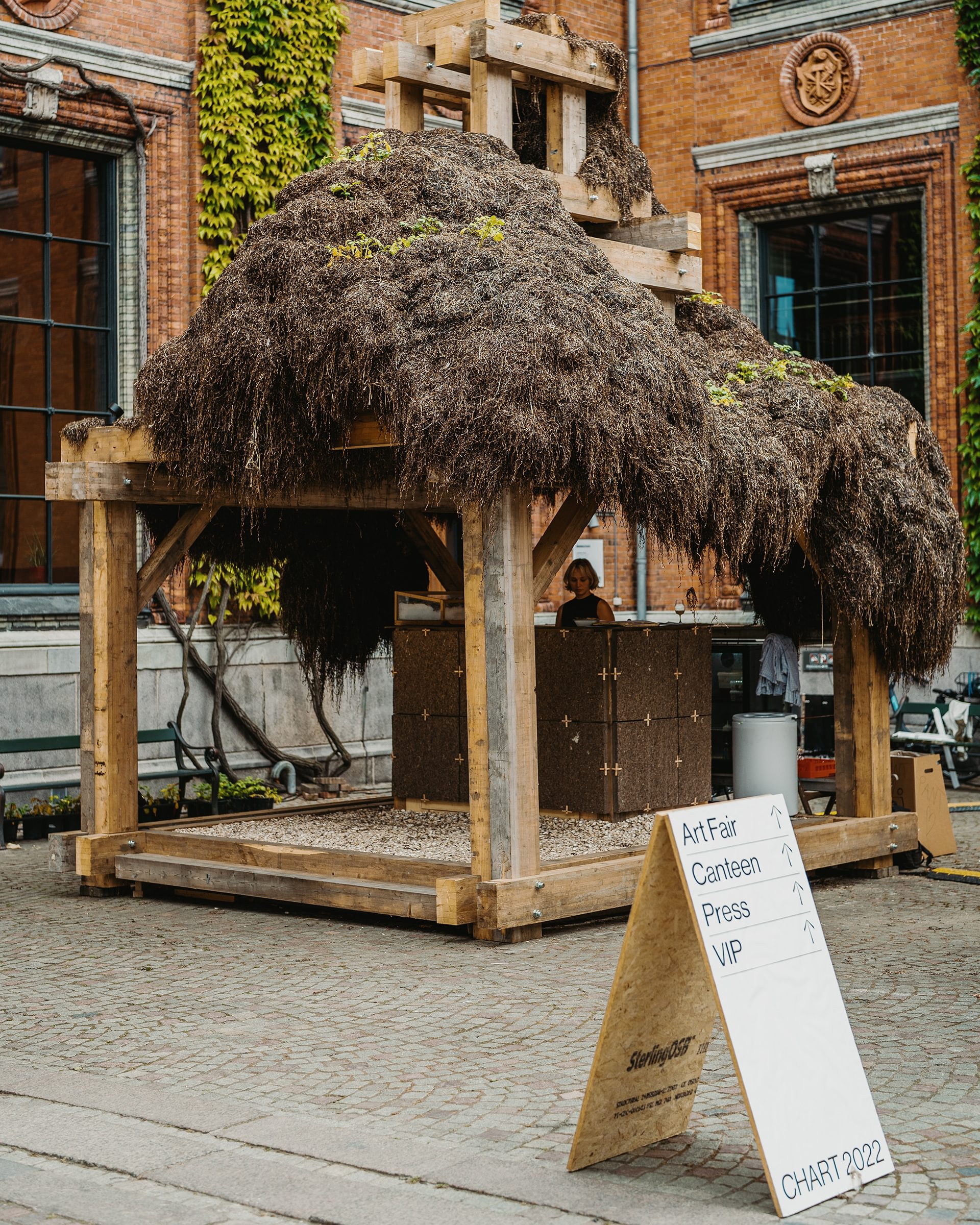 Photo by Joakim Züger / BARSK Projects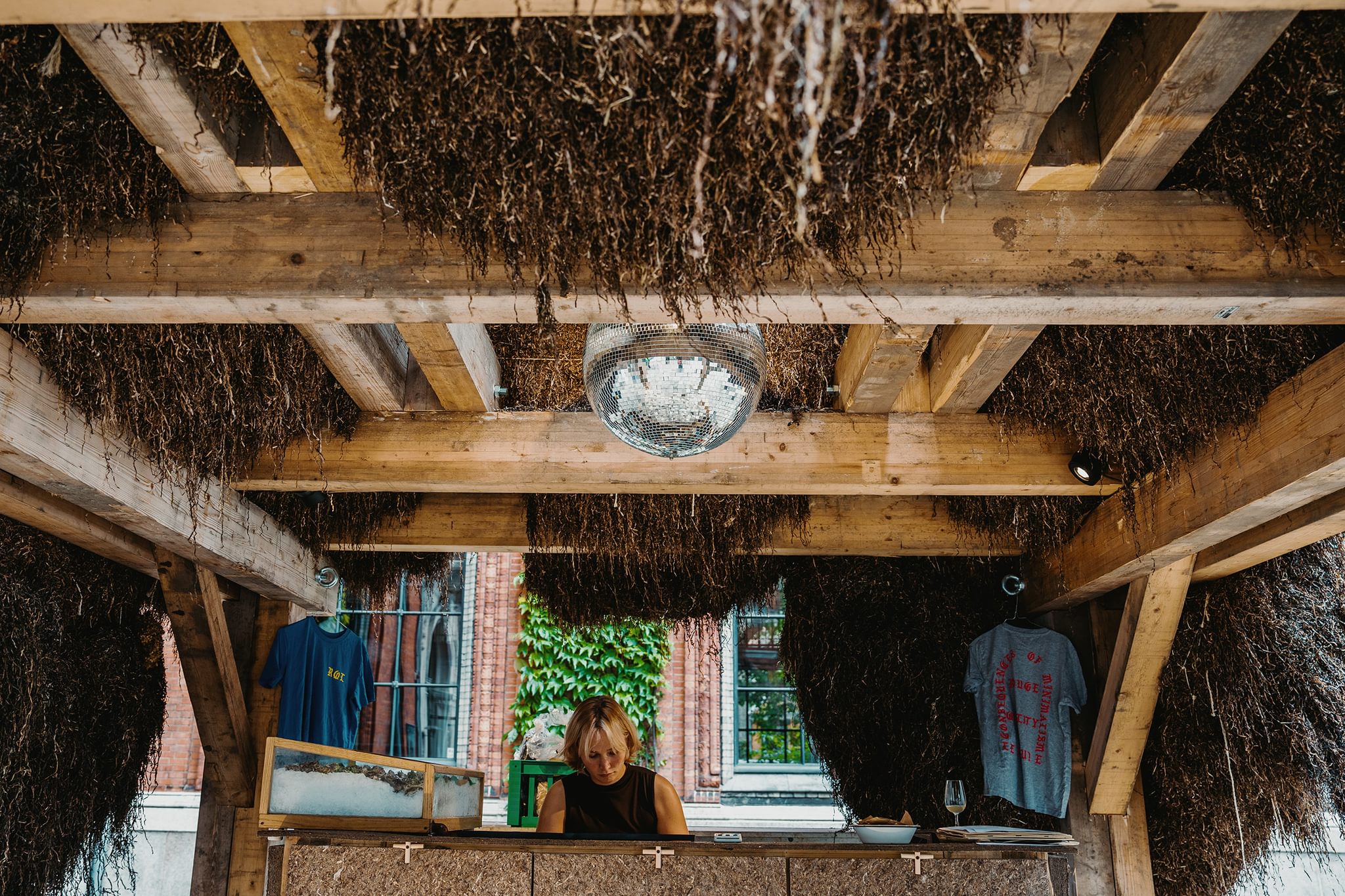 Photo by Joakim Züger / BARSK Projects
The jury consisted of BIG founder Bjarke Ingels (DK), who was joined by founder and partner at Snøhetta Kjetil Trædal Thorsen (NO); artist Johanne Hestvold (NO); curator of Future Materials Bank Pleun van Dijk (NL); founder of The Circular Way Ditte Lysgaard Vind (DK) and design gallerist Maria Foerlev (DK). The pavilions were on show in the courtyards of Charlottenborg during CHART 2022.
Bio Sack was made possible with the generous sponsorship from STARK Gentræ, STARK Group, Søuld, Vilsund Shells, Antidark and Melbjerggaard potatoes.
Watch a short film and read more about this exceptional design on Dezeen.

Re-visit all of the pavilions from this year's Architecture Competition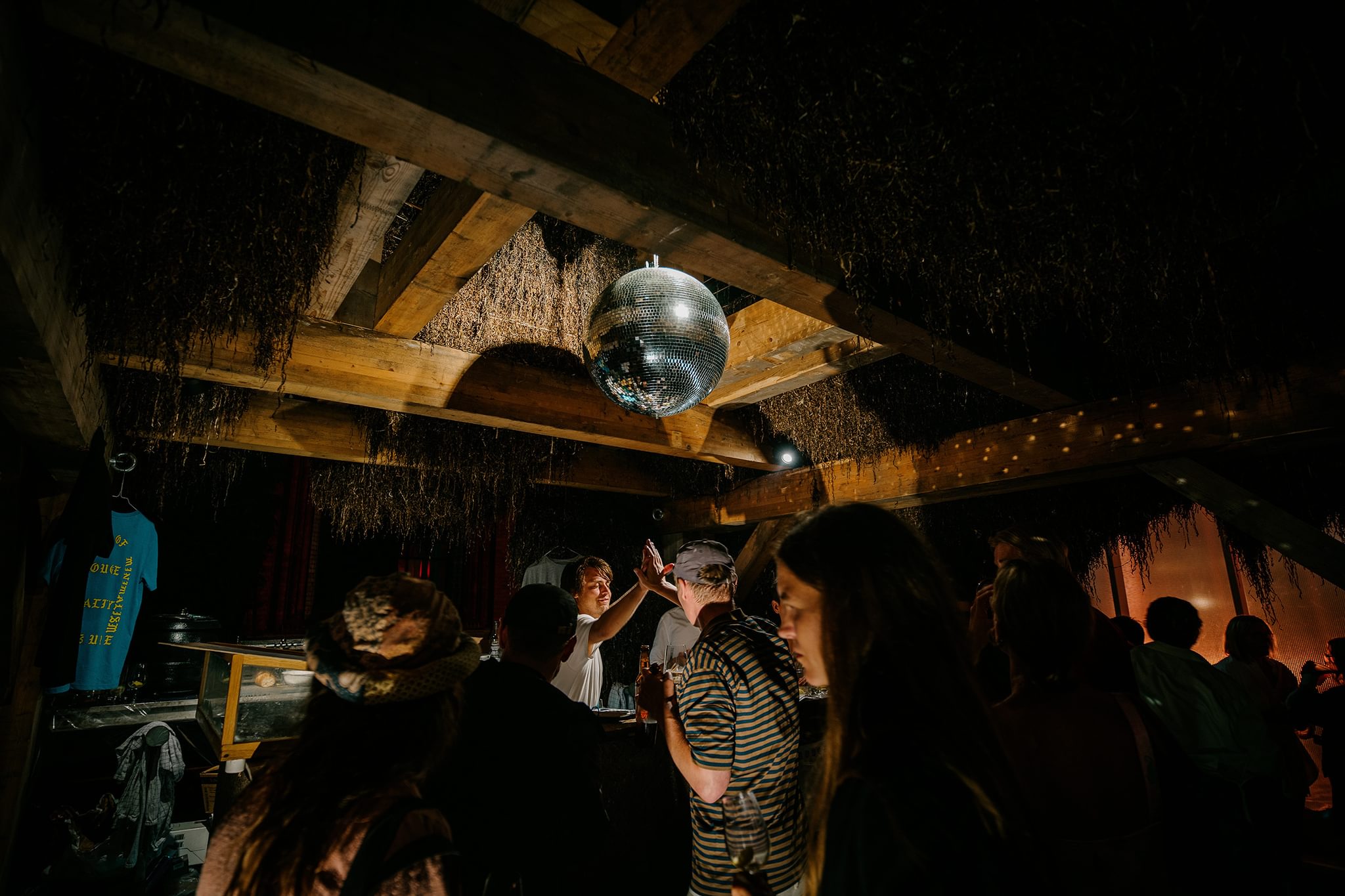 Photo by Joakim Züger / BARSK Projects