Ragnar Kjartansson (IS)
Ragnar Kjartansson's practice encompasses a wide range of artistic media, including video installation, performance, drawing, painting and, in recent years, printmaking. Permeated by romantic melancholy, his work is often characterised by an intuitive sense for the comedic potential in tragedy, and a particular openness to different interpretations of his work.
Ragnar Kjartansson (b. 1976, Reykjavík; IS) lives and works in Reykjavík (IS). Major solo exhibitions include: Louisiana Museum of Modern Art, Humlebæk (DK); Kunstmuseum Stuttgart, Stuttgart (DE); The Metropolitan Museum of Art, New York (USA); the Reykjavík Art Museum, Reykjavík (IS); the Barbican Centre, London (UK); the Hirshhorn Museum and Sculpture Park, Washington D.C (USA).; the Musée d'art contemporain de Montréal, Montreal (CA); the Palais de Tokyo, Paris (FR); the New Museum of Contemporary Art, New York (USA); He has been collaborating with BORCH Editions since 2016.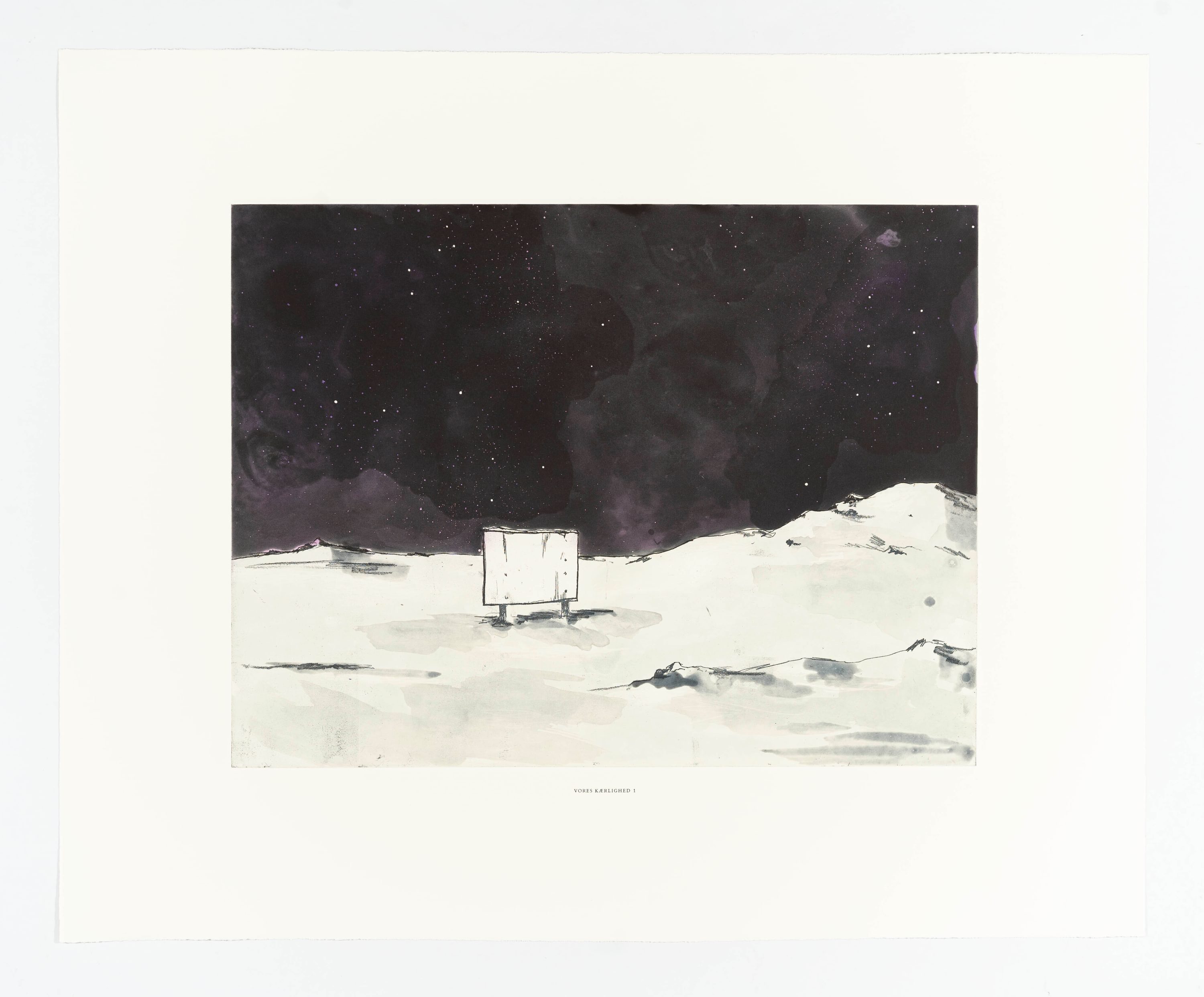 VORES KÆRLIGHED I
Spit bite aquatint, burnishing, softground etching, letterpress
2022
Courtesy of the artist and BORCH Editions
Enquire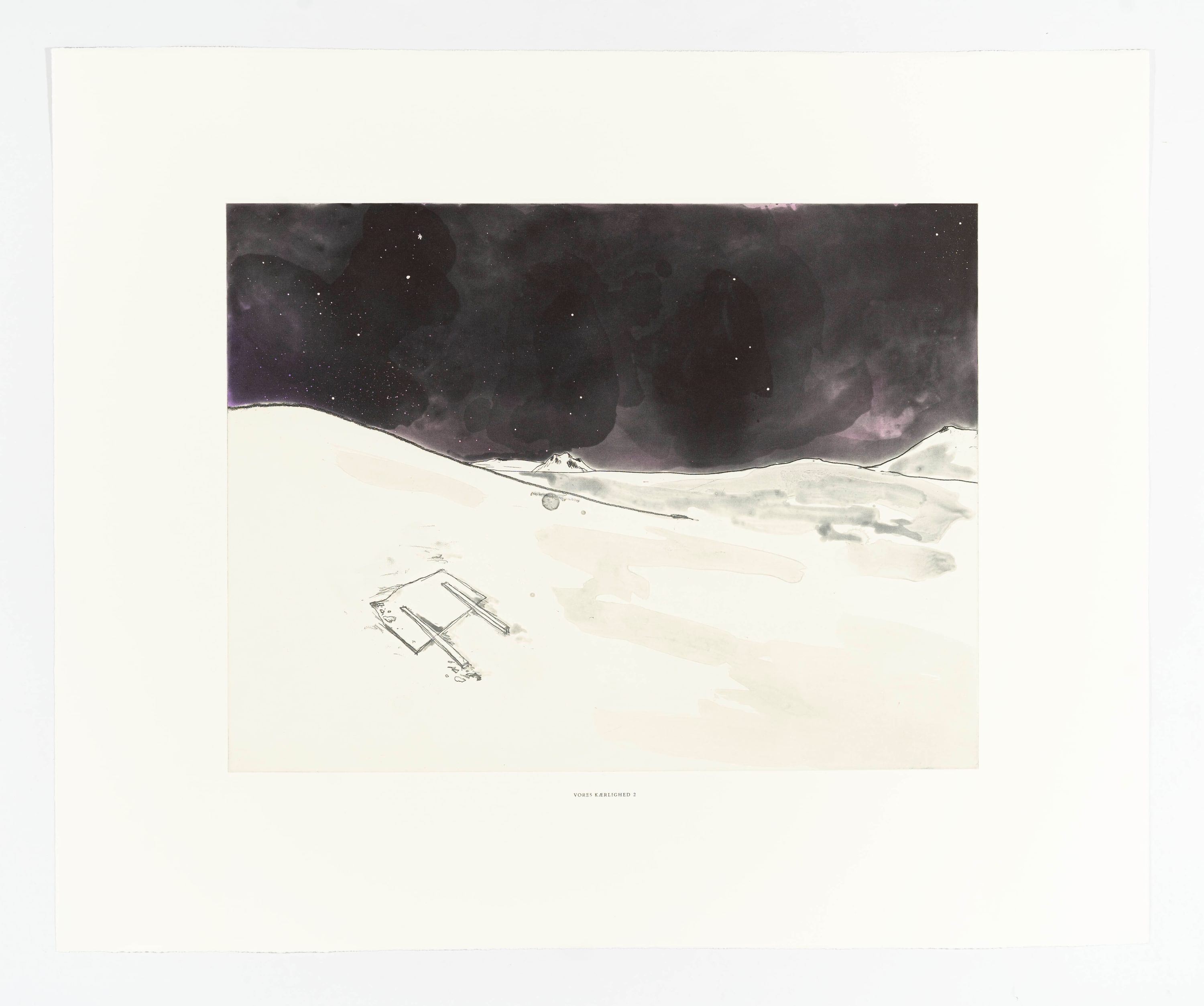 VORES KÆRLIGHED II
Spit bite aquatint, burnishing, softground etching, letterpress
2022
Courtesy of the artist and BORCH Editions
Enquire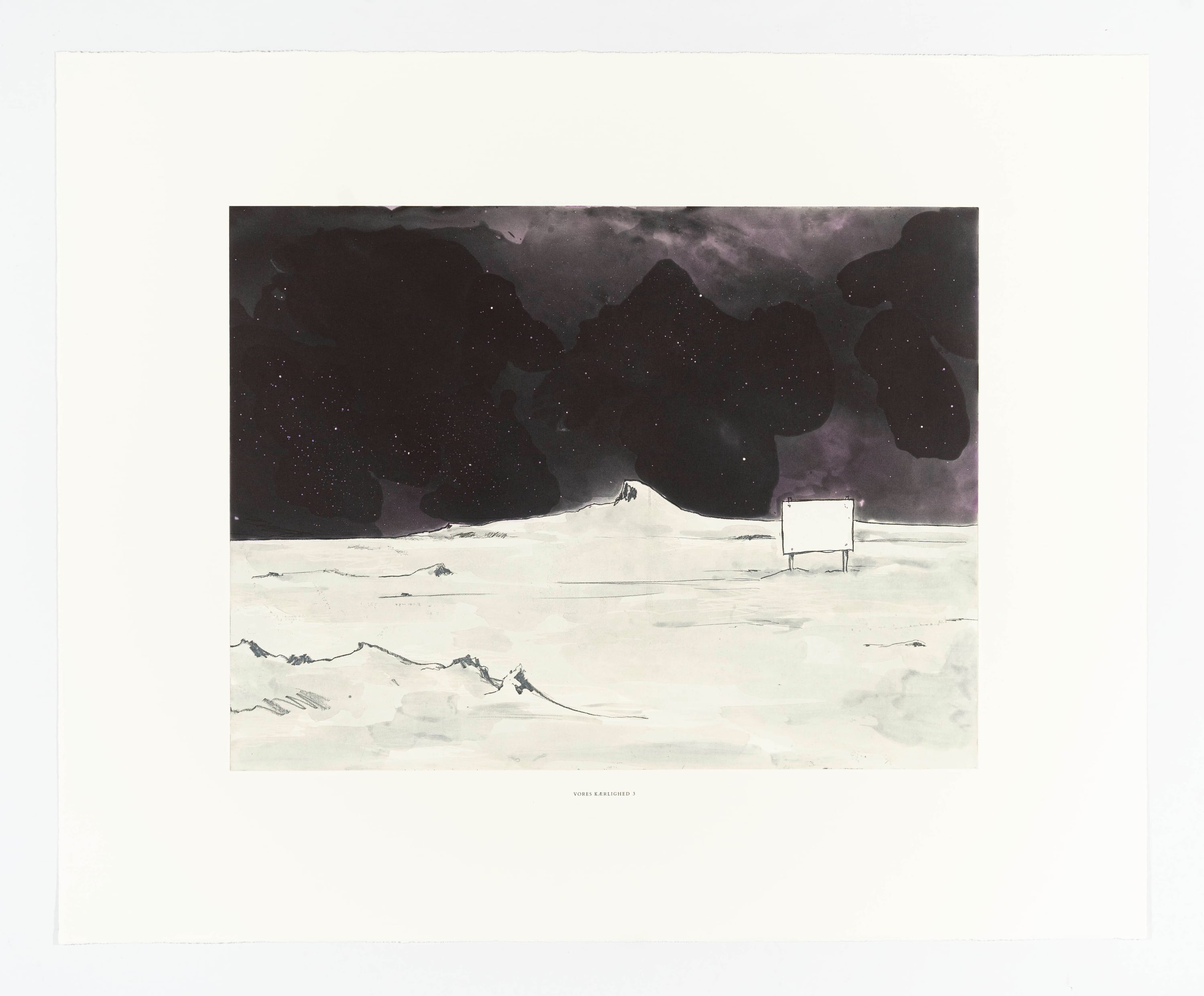 VORES KÆRLIGHED III
Spit bite aquatint, burnishing, softground etching, letterpress
2022
Courtesy of the artist and BORCH Editions
Enquire
Click/tap image to see full size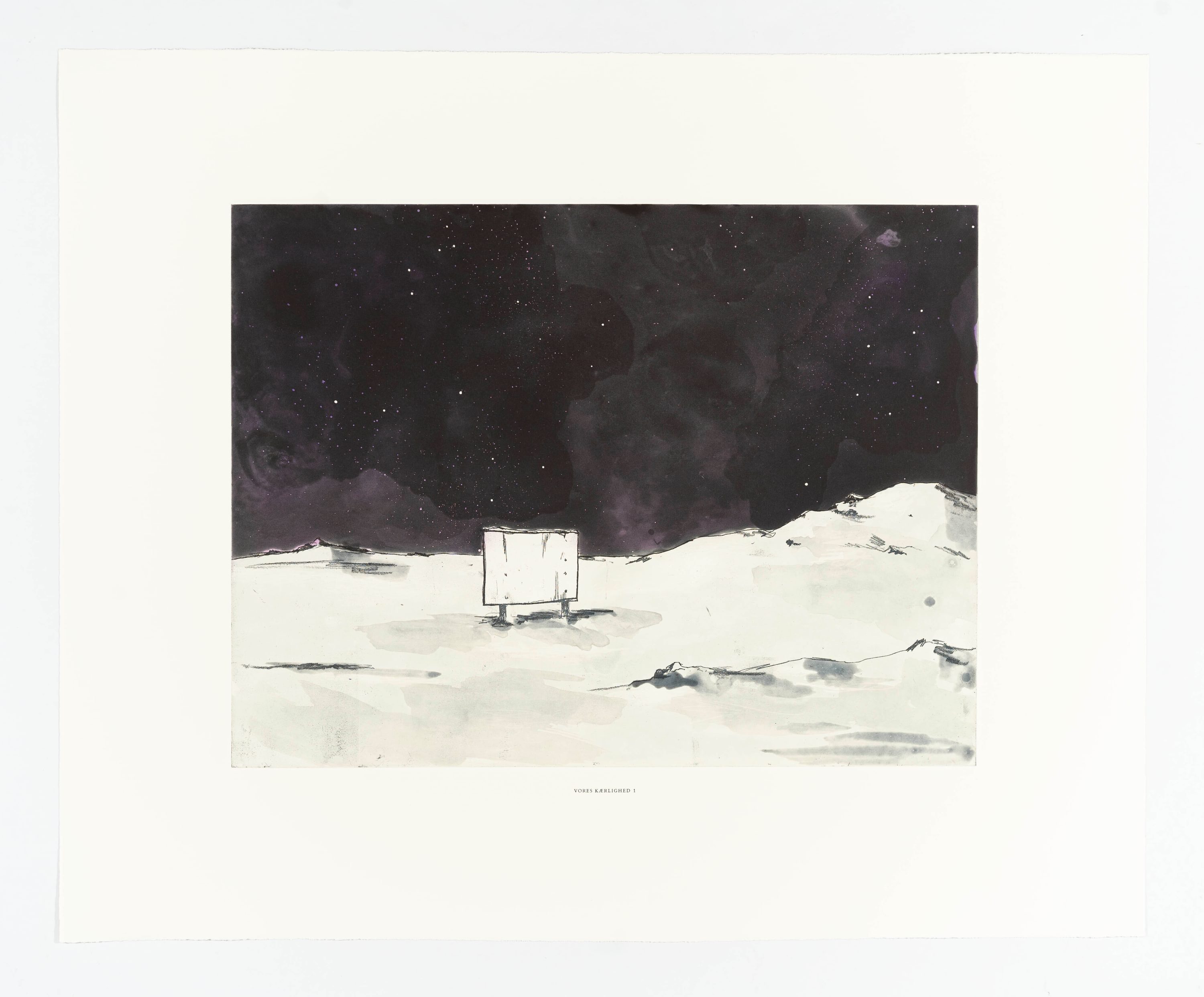 VORES KÆRLIGHED I
Spit bite aquatint, burnishing, softground etching, letterpress, 2022
Enquire
Click/tap image to see full size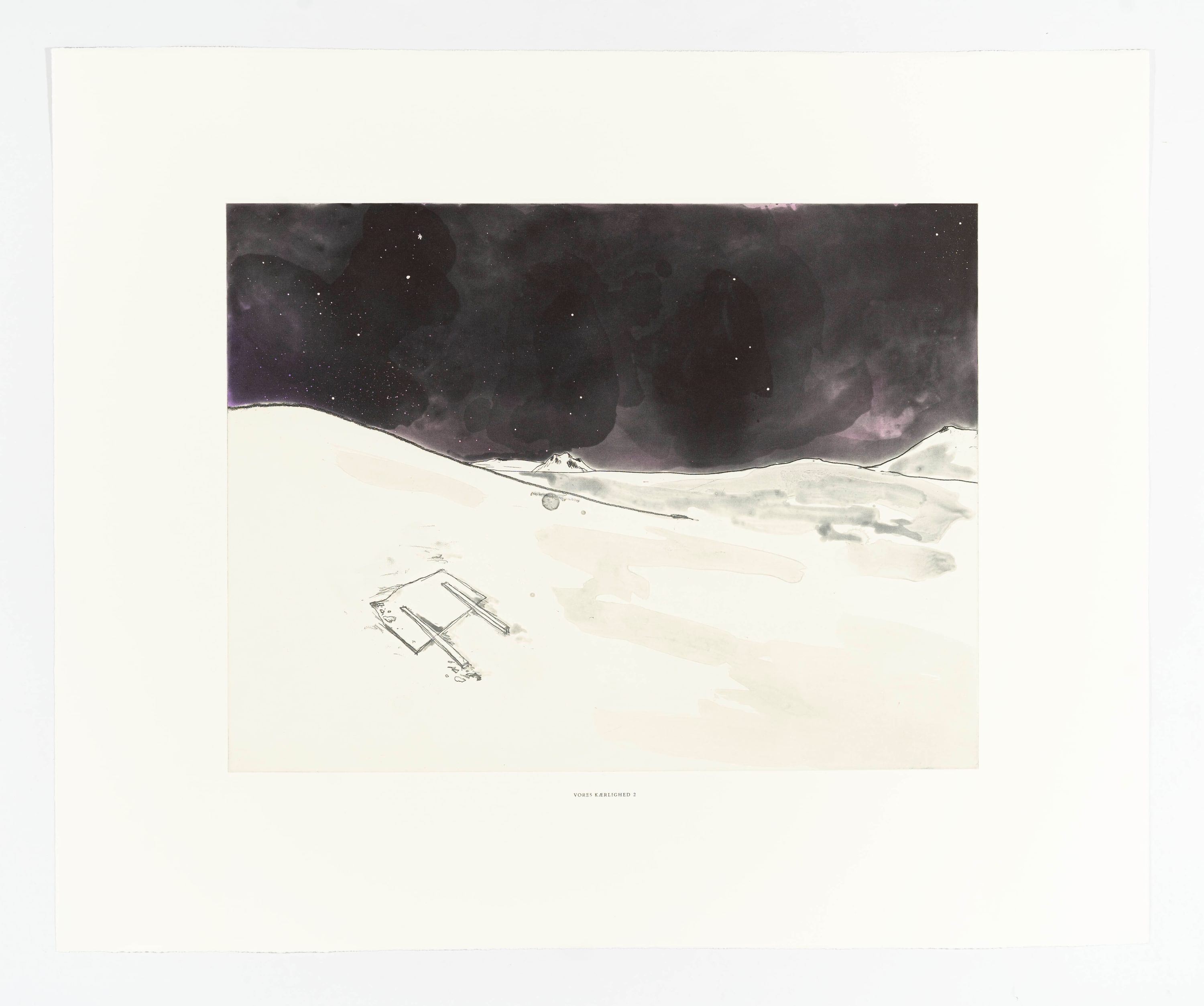 VORES KÆRLIGHED II
Spit bite aquatint, burnishing, softground etching, letterpress, 2022
Enquire
Click/tap image to see full size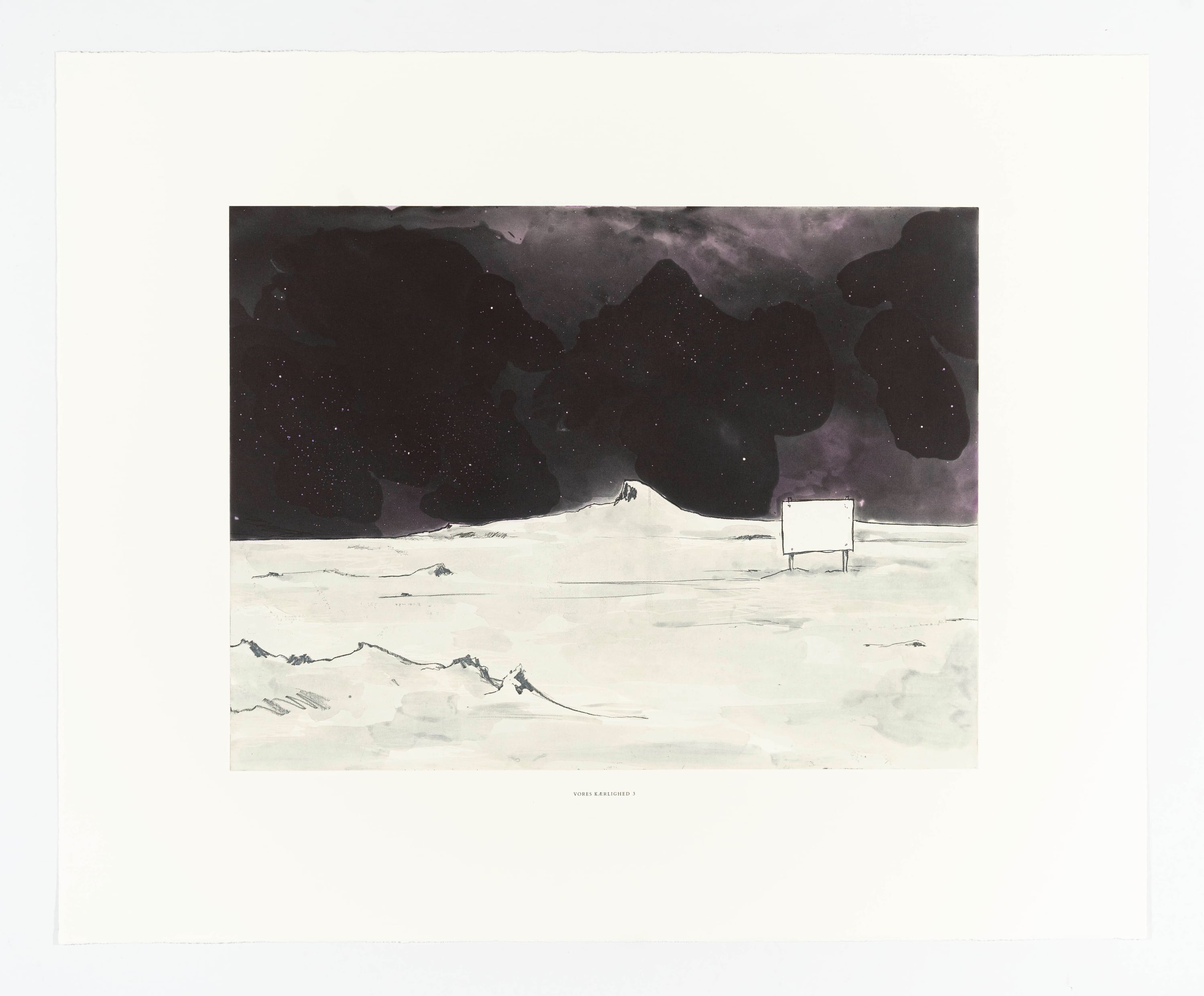 VORES KÆRLIGHED III
Spit bite aquatint, burnishing, softground etching, letterpress, 2022
Enquire