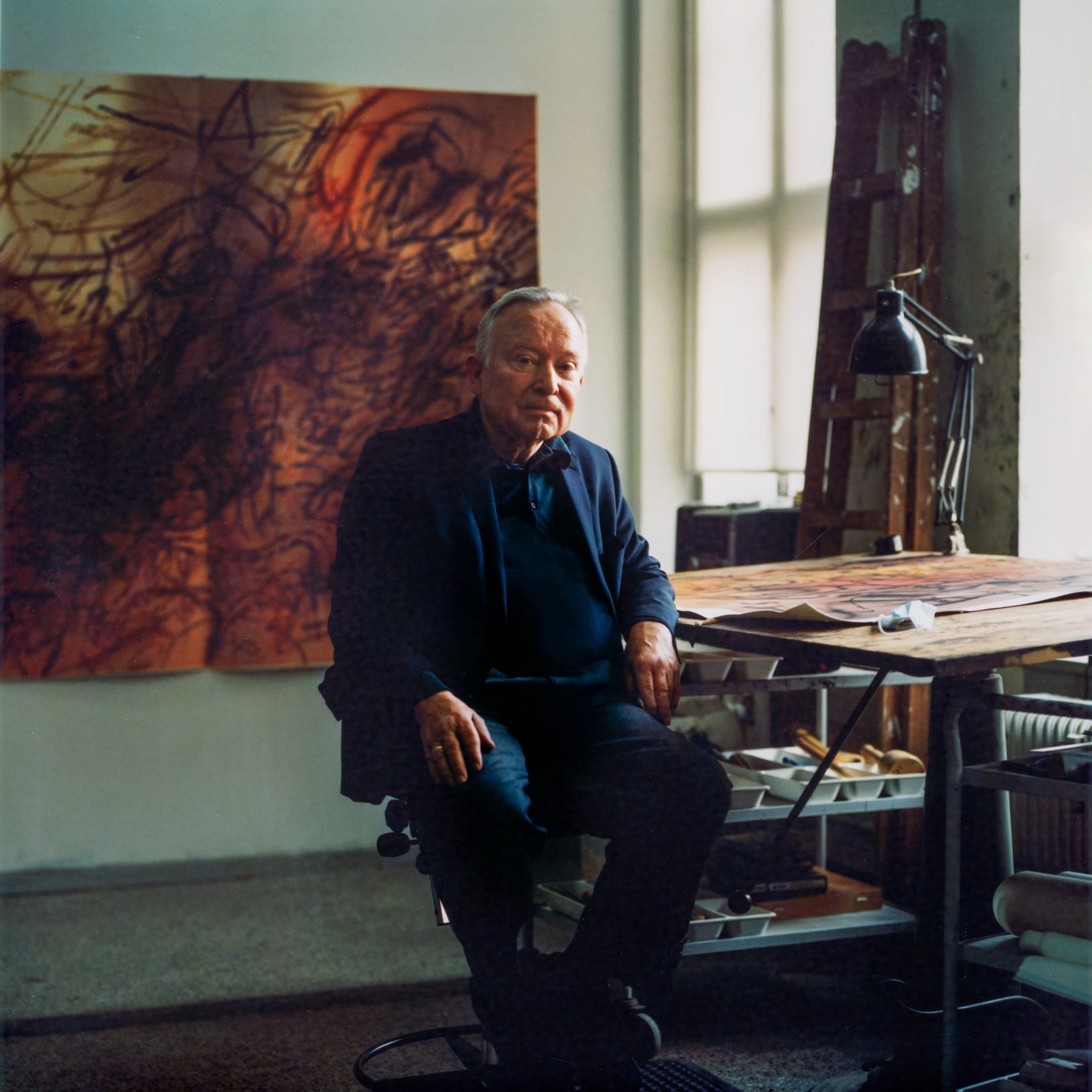 Photo: Simon Heger Knudsen
"I was kind of a special-interest kid" remarks Niels Borch Jensen, sitting in the kitchen of the large industrial workshop in the South of Copenhagen that is headquarters for BORCH Editions. Having first started printing and publishing original prints in 1979, today the studio is more than forty years old, with a showroom in Copenhagen and a gallery in Berlin. But when speaking about his adolescence on the small Danish island of Falster, Borch Jensen reflects: "I was probably heading to be a doctor or an architect or something along those lines. I was good at mathematics but was also somewhat obsessed with blues and folk music and avant-garde jazz. I mean I was interested in anything that had to do with culture. My school days were sort of spent dreaming about the big world that I did not know, but small towns were a lot more isolated in those days; you didn't have the internet. I didn't even have a telephone until I was twenty-seven. When I heard about Warhol and Sleep [a five hour film by Andy Warhol of John Giorno sleeping] I had to get the train two hours to Copenhagen to watch it."
Brief introductions to a broader world of culture kept coming with the help of art teachers, film clubs at the local library and sporadic trips to the city. However an epiphany arrived when Borch Jensen discovered books on etchings by Goya, Dürer and Rembrandt at the same time that the art department at his school got hold of an old shoemaker's press: "in the last years of gymnasium I started making experiments with that press. I knew then that I wanted to make prints and also that I was very interested in the technical aspect. I could have gone to study at the academy [Royal Danish Academy of Fine Arts] in their graphic department but I knew that I wanted to learn in a more practical way."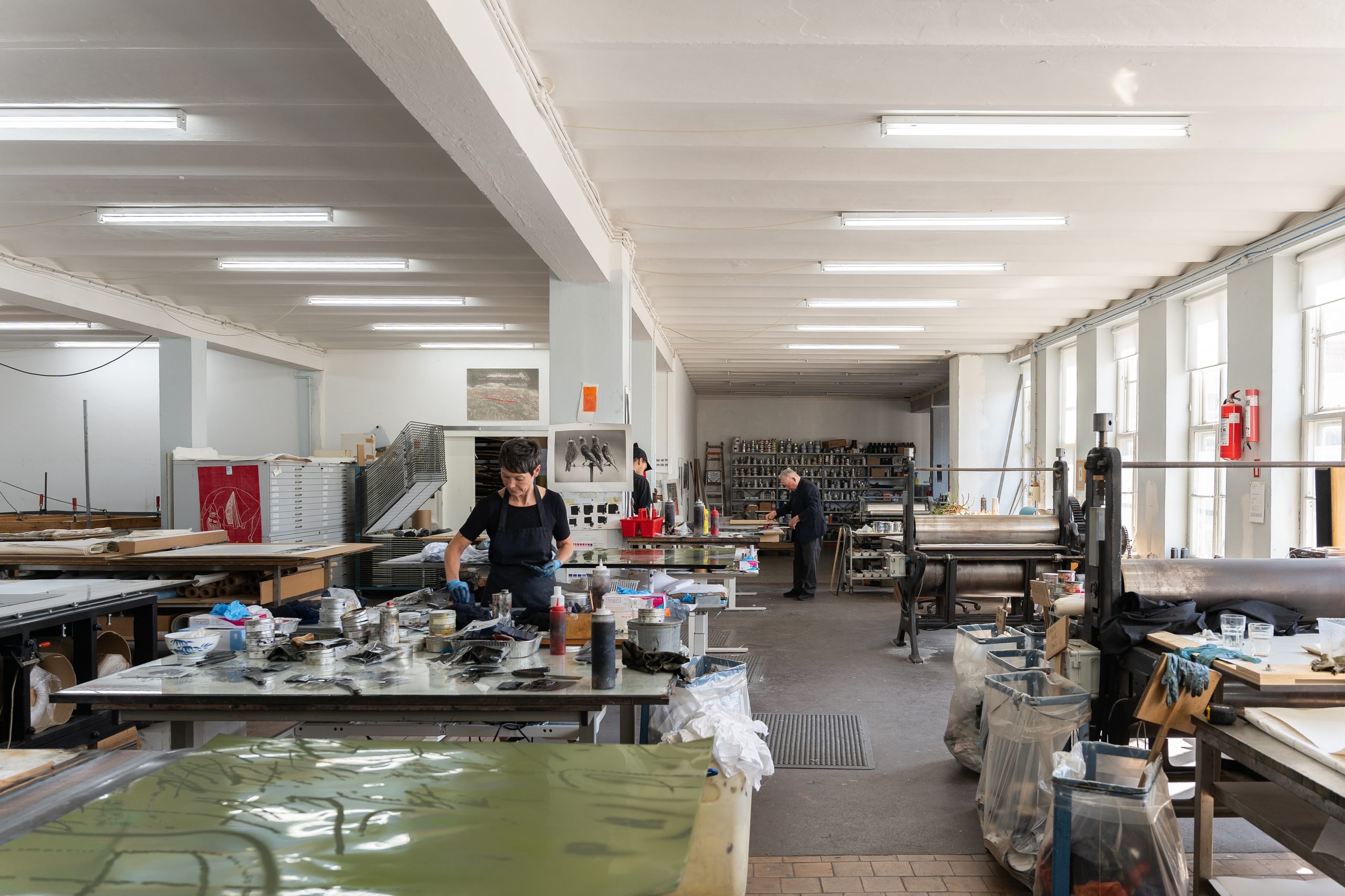 Through his history teacher, Borch Jensen got in contact with the owner of a lithographic studio in the countryside and straight after high school he started working there as an apprentice. "But the dream was still to leave Denmark. I mean you heard about things- all the avant-garde art that was coming from America. It was a big dream to go there." Two years later, when a visiting American artist told Jensen about a newly-opened print studio in Michigan, and offered to write to them on his behalf, his opportunity had arrived.

Fast forward a lengthy (and not-entirely-accurate…) green card application and Borch Jensen found himself in a new studio making prints according to a new model: "At the time I arrived there, the American print revival of the 60s had happened. Three American studios, all founded by women, called: Crown Point Press, ULAE and Tamarind Studio were making a buzz at the time, internationally. Working with all the Pop Artists and making prints with Jasper Johns and Robert Rauschenberg, these studios had made prints cool again. The difference was that in Europe, to make prints had always been a craft. In France and Denmark it was a profession and the print shops were basically places where craftsmen worked and people could pay to have editions made. The American model was that they were trying to get artists to come and make prints, and the printer's job was to set up and to help the artist. The most successful American print shops were the ones that attracted the most famous artists to come and work."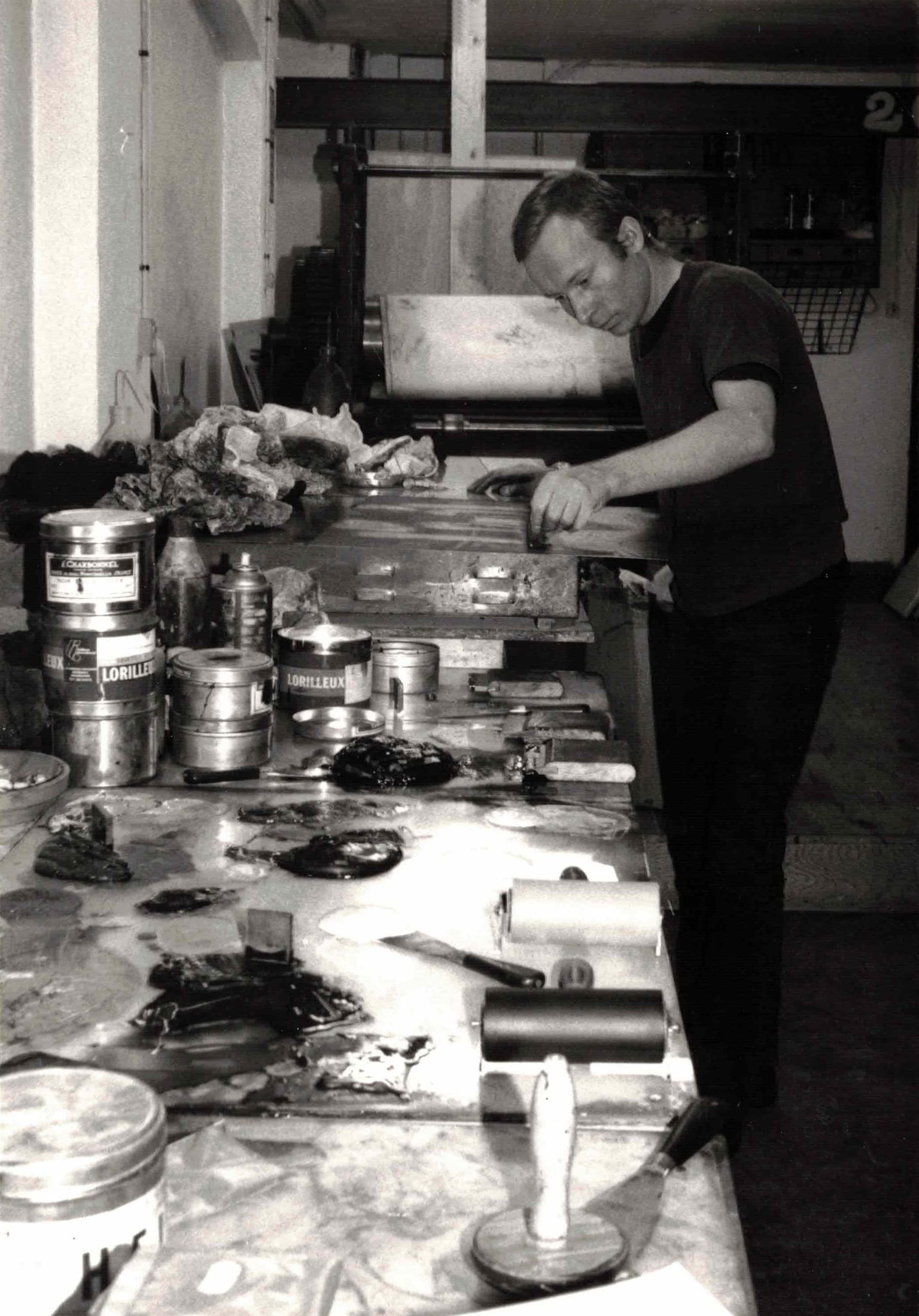 In spring of 1975, after four months living in the town of Lakeside (Michigan) Borch Jensen knew that he wasn't going to settle there. He applied to the annual intake of apprentices at Tamarind Studios in New Mexico but after his application was rejected in the final round of interviews, he reverted his attention to Europe. After a letter arrived from an old colleague saying that there was a press Niels could print on and a bed for him in Madrid (the city of Goya!) if he made the trip, Borch Jensen accepted the invitation and went to live in Spain under Franco. What followed was almost three years working at Grupo Quince, a print studio that was successful in regularly attracting European and American visiting artists, despite the Spanish political climate.

Inspired by his experience at these American and Spanish studios that placed particular emphasis on the importance of collaborating with established artists, Borch Jensen decided to return to Copenhagen in 1977 and opened BORCH Editions in 1979. "Collaboration was my ambition from the beginning. It was just a matter of trying to get well-known artists to come to Copenhagen which was of course a big obstacle. Later it became easier after Lars von Trier and René Redzepi put Denmark on the map. But in those days the only reason that any well-known artist would come to Denmark was if they had a show at Louisiana."

Despite frustrations with the studio's separation from major art world hubs, Borch Jensen began to initiate a number of fruitful collaborations. At first working with Susanne Ottesen to publish the editions that Borch Jensen would print and she would sell, an important collaborative partner for both the young printmaker and the aspiring gallerist would come in the figure of Per Kirkeby. "The way that I expanded to some extent was really through Kirkeby" Borch Jensen recalls. "We had a very good working relationship and it was through him and his German dealer Sabine Knust that I met Georg Baselitz." Later Borch Jensen would publish a number of younger artists in Scandinavia who were responding to the German Junge Wilde ("Young Wild Ones") of the 1980s.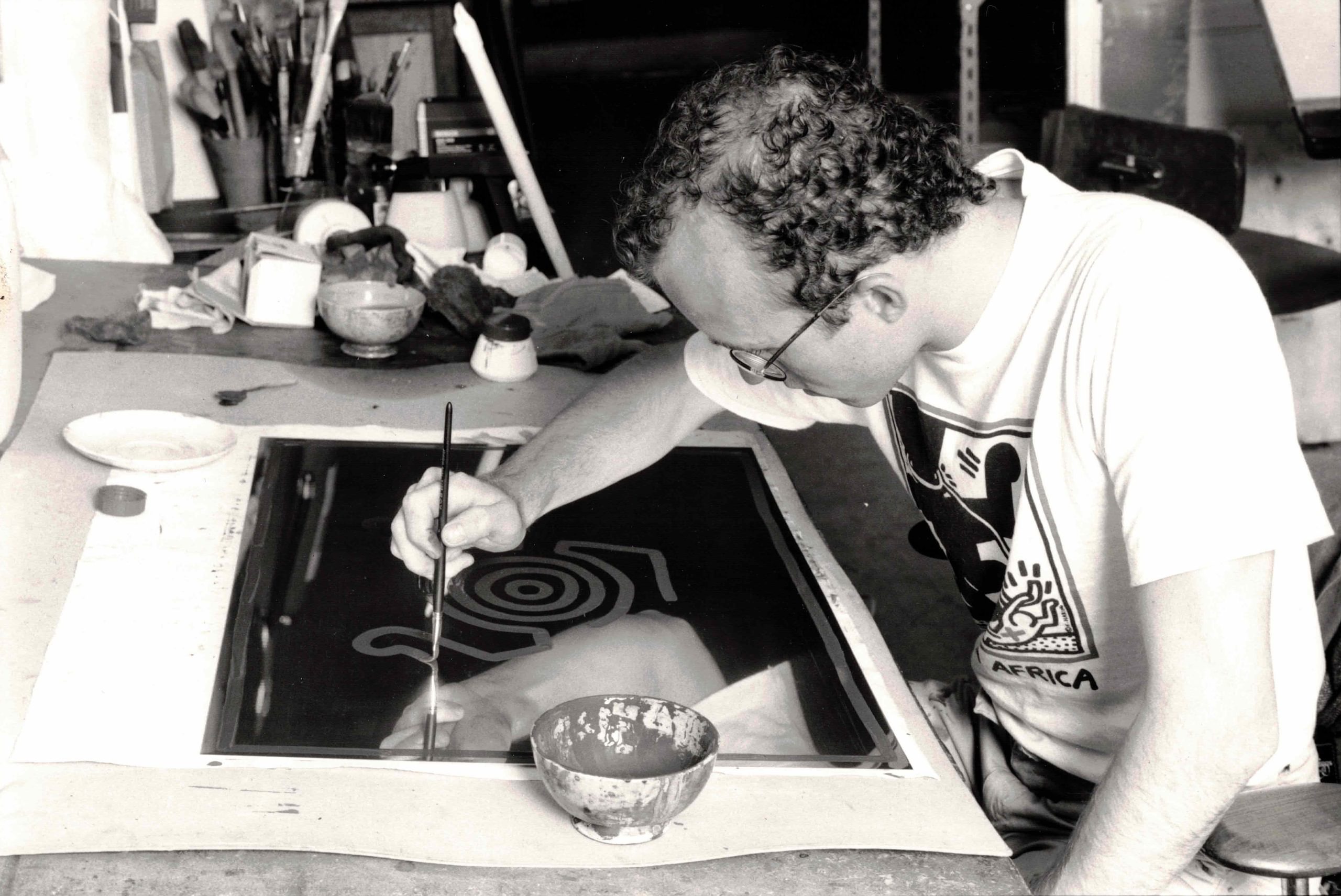 True-to-form in an environment where physical process is everything, it was through an expansion of the studio's machinery and technical facilities that BORCH Editions really distinguished itself: "In the 80s I had started going to art fairs to advertise my works and I had noticed that all printmaking tended to be on a small standard sheet size. It was clear that the artists were the stars of course, but I also found it weird that no one talked about the printmakers who they worked with. I thought if I could print really big then people would stop and wonder who was printing that." And he was right. In fact, the evening after he finished installing a new large-scale press, Borch Jensen and his girlfriend who worked at Louisiana found themselves eating dinner with a visiting artist from New York: Keith Haring. Borch Jensen told Haring about the new press and the next day they were in Borch Jensen's studio working on a giant-sized print until 4am.

After Haring's print was published and Borch Jensen started working at a similar scale with Kirkeby and other Scandinavian artists, Borch Jensen found himself travelling to Berlin, Cologne and Hannover throughout the 90s to regularly work with both German and international artists (including Damien Hirst, Rachel Whiteread and Sean Landers among others). Berlin in particular caught Borch Jensen's eye as the city re-invented itself after the collapse of the Soviet Union: "I had for a long time had dreams about branching out somewhere other than Copenhagen. I felt that I really had to do something in Berlin; it was like this European metropole that was just getting invented." In 1999 BORCH Editions expanded to Berlin and BORCH Gallery opened its doors to showcase the prints that artists were producing in the studio in Copenhagen.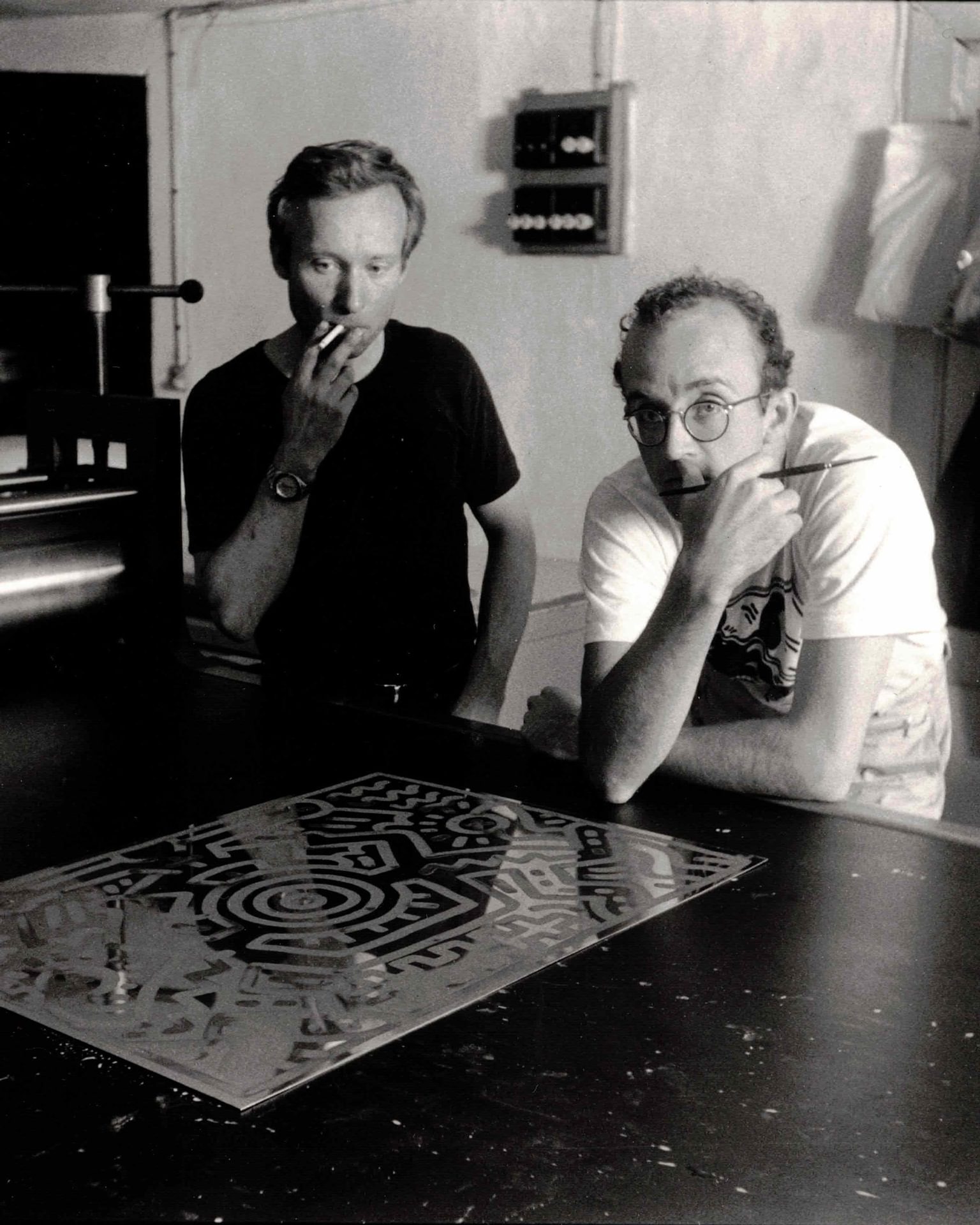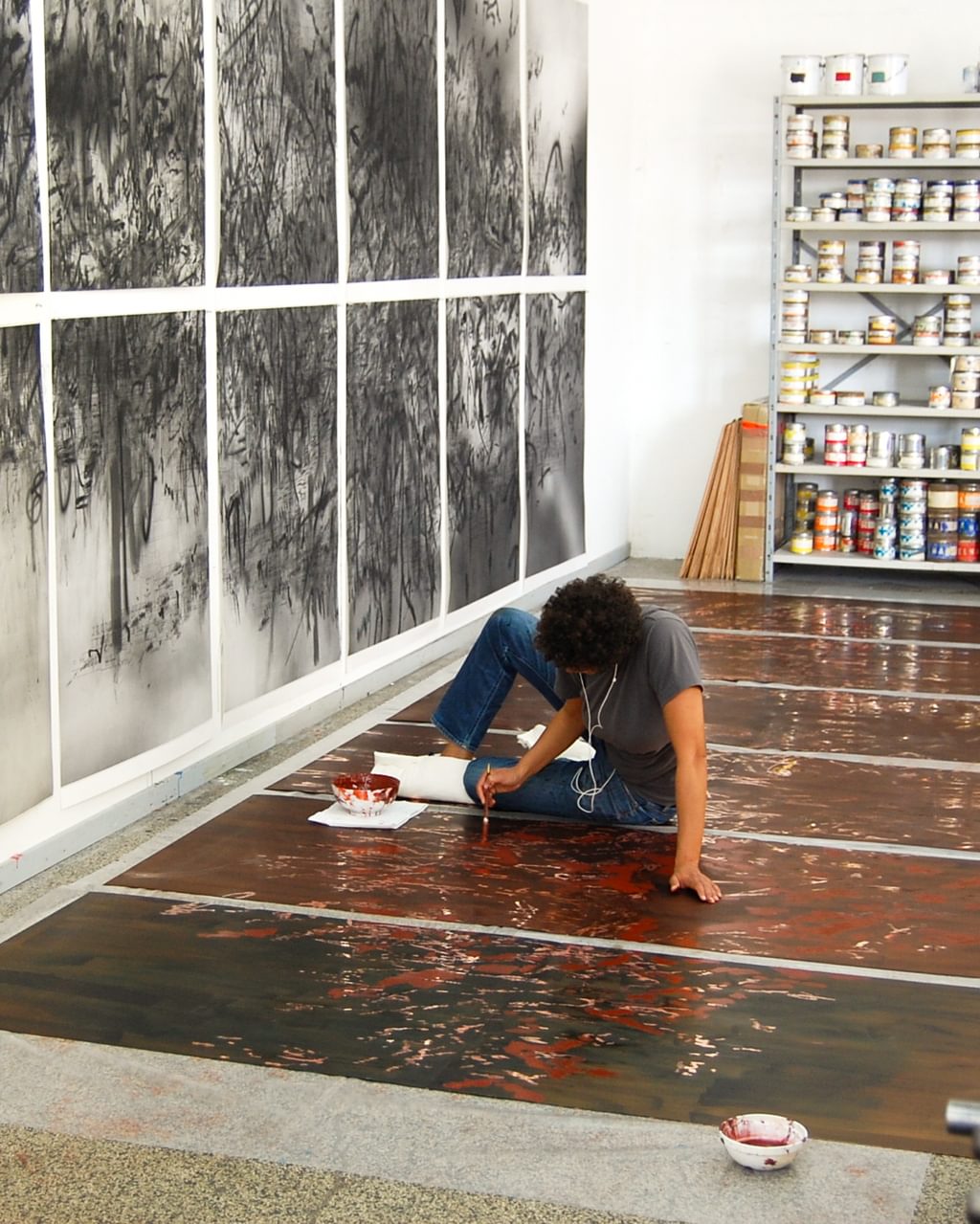 "I think it has meant a lot, that we started showing our prints in Berlin, where a lot of artists live. It made it a lot easier to get artists to come to Copenhagen. First we made a print with Olafur Eliasson, who is of course Icelandic-Danish but based in Berlin. And that led to collaborations with Thomas Demand and then the start of our collaboration with Tacita Dean." With the momentum of these new partnerships, the studio's perspective shifted towards more international opportunities and BORCH Editions started to consider taking part in the art fairs they were always visiting: "We had been talking about Art Basel since 2001. But basically it was only when we started working with Olafur and Tacita and doing much larger projects in 2004 that it became a possibility."

Today the studio has collaborated with the likes of Julie Mehretu, Stanley Whitney, Günther Förg and Mamma Andersson. The size of the prints they can produce is one thing. But it is also the technical ability that accompanies 100+ years of collective experience amongst the master printers who work at BORCH Editions that sets them apart, along with their approach more broadly: "The attitude of the studio is the attitude of trying to find what works for each artist individually. We basically try to start from scratch and find new ways of working each time. When you make prints with people, the enjoyment comes from the learning experience. I get something. They get something. It is a dialogue where both parts learn something and that's the fun part."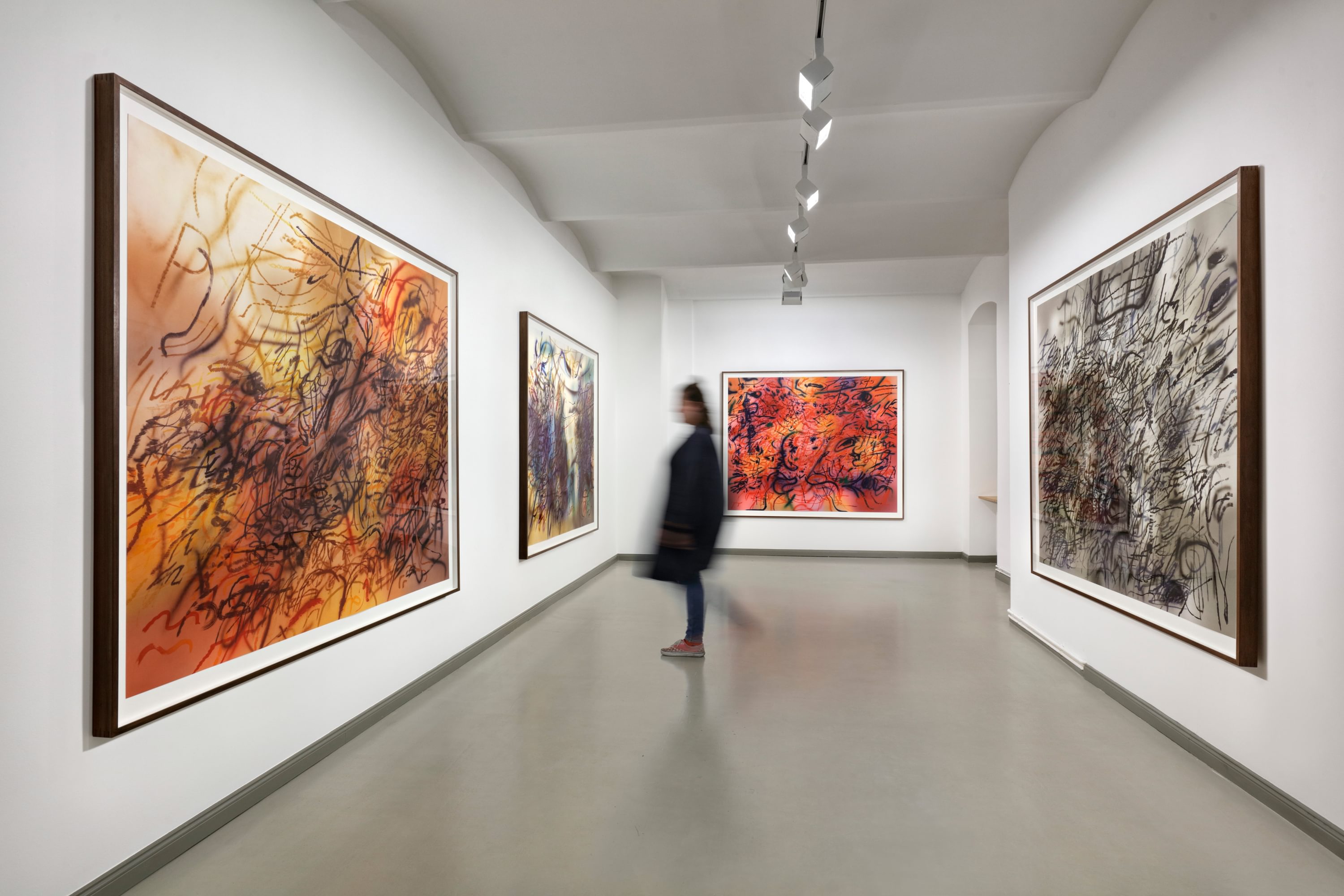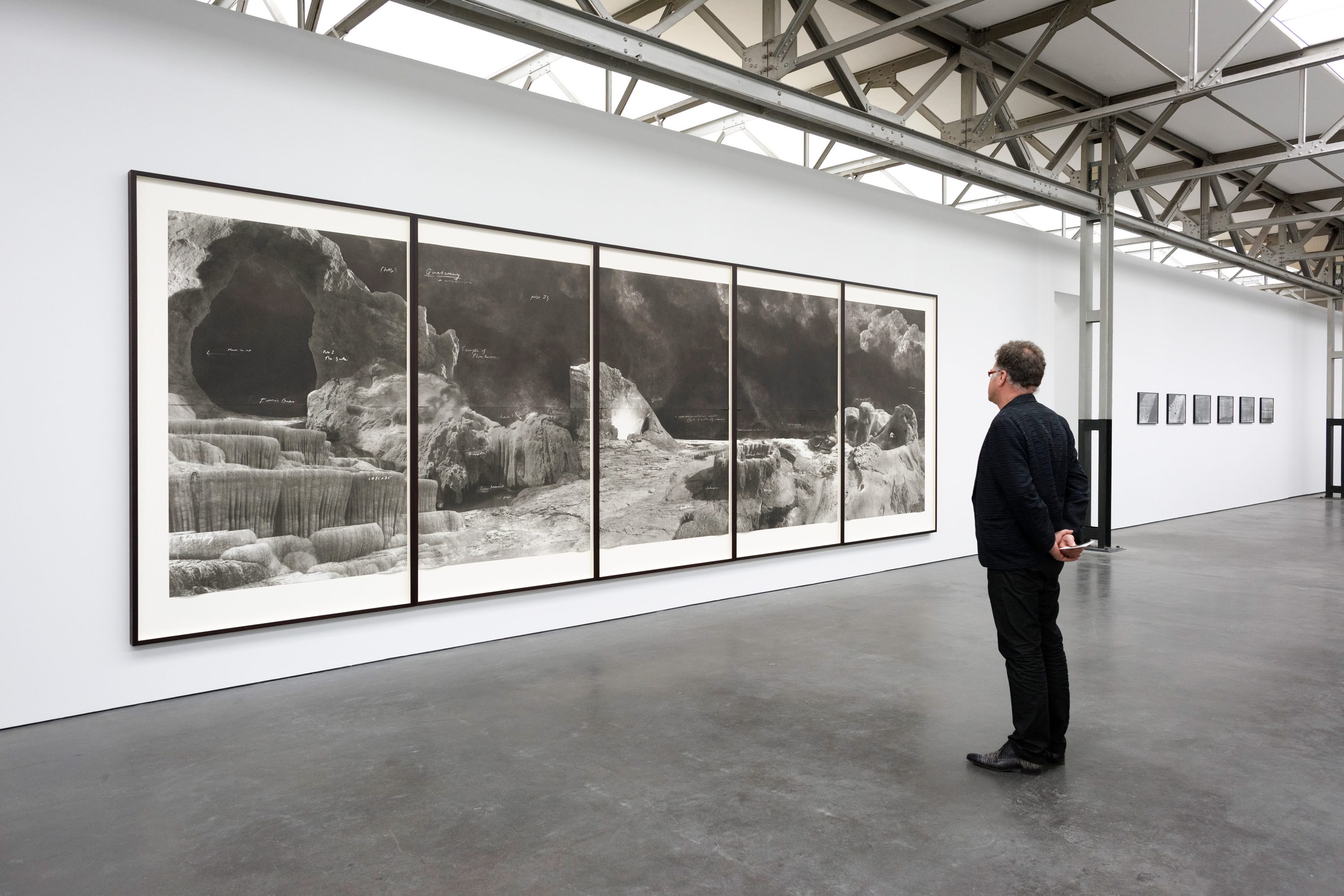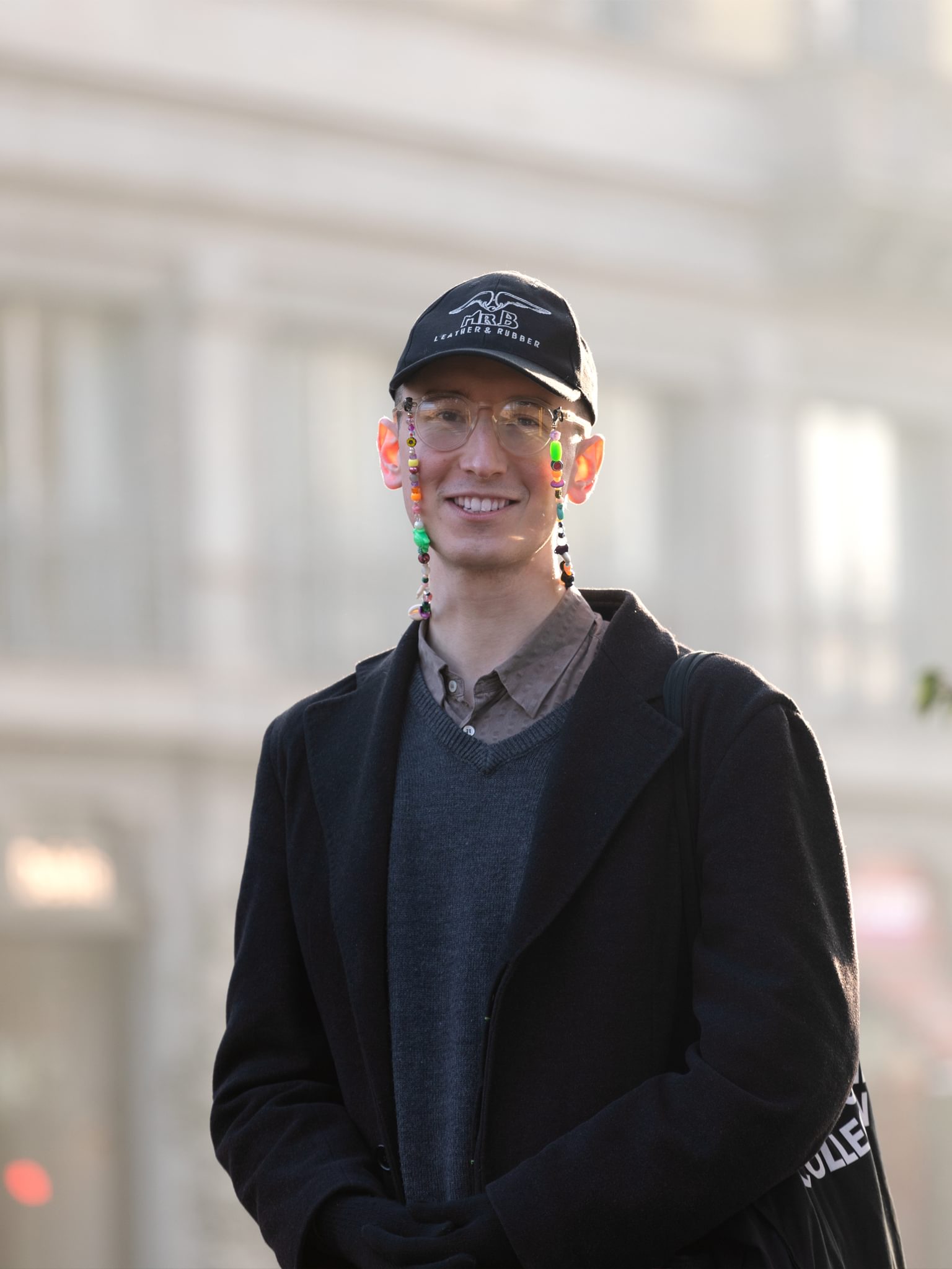 Oscar Gilbert is a gallerist and writer based in Copenhagen, Denmark. In 2019 he founded the contemporary art gallery OTP Copenhagen.