Olof Marsja's art abounds with masks that stand in for faces in his towering humanoid sculptures. While "face" and "mask" are distinct categories, they frequently interchange, not least in the idiom of sculptural figuration.

In many cultures and periods, masks have been employed to assume a character and effectively obscure the wearer's identity; they are a performative and artistic medium found anywhere from ethnographic history museums to Halloween shops.

Marsja—born in the mid 1980s to a Sami mother and Swedish father—is interested in masks because of this tension: the way it destabilizes identity and cultural ubiquity. They reveal identity as something inherently performative and perpetually changing; under each mask, another always awaits.

This critical interest extends throughout his entire assemblage-based approach to sculpture, which recalls modern masters such as Jimmie Durham: Fresh Mint (2019), for example, clashes a radiant mint glass mask with a wood-carved body and a disintegrated Lidl shopping bag, the latter poking out from the figure's body like a flag.

The semiotic "impurity" of Marsja's sculptures flips the expectation of "Sami art" back in the face of the viewer and offers a humorous reflection of history writing as it relates to ethnicity and indigeneity.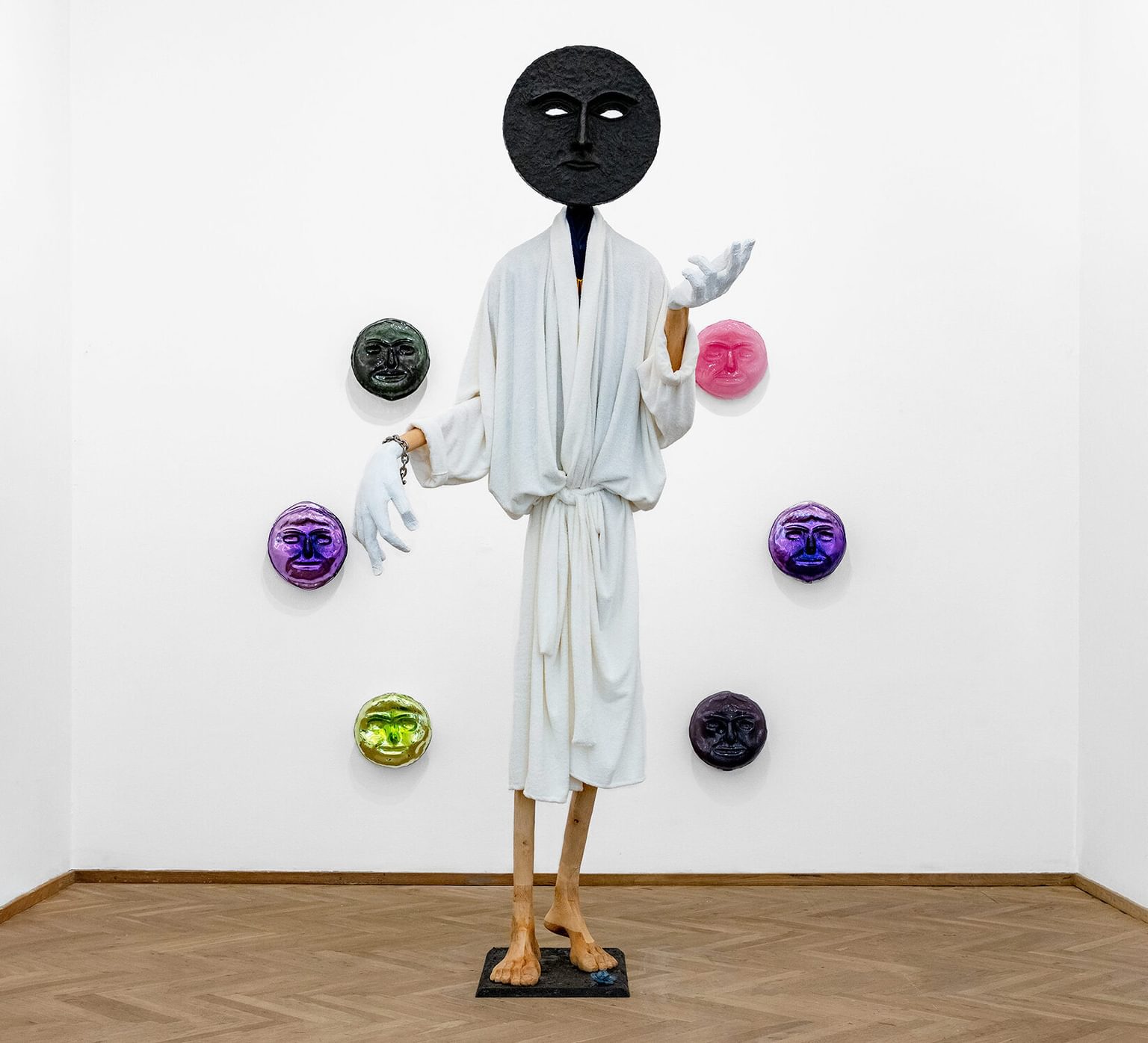 Courtesy of the artist and NEVVEN. Photo by Felix Berg.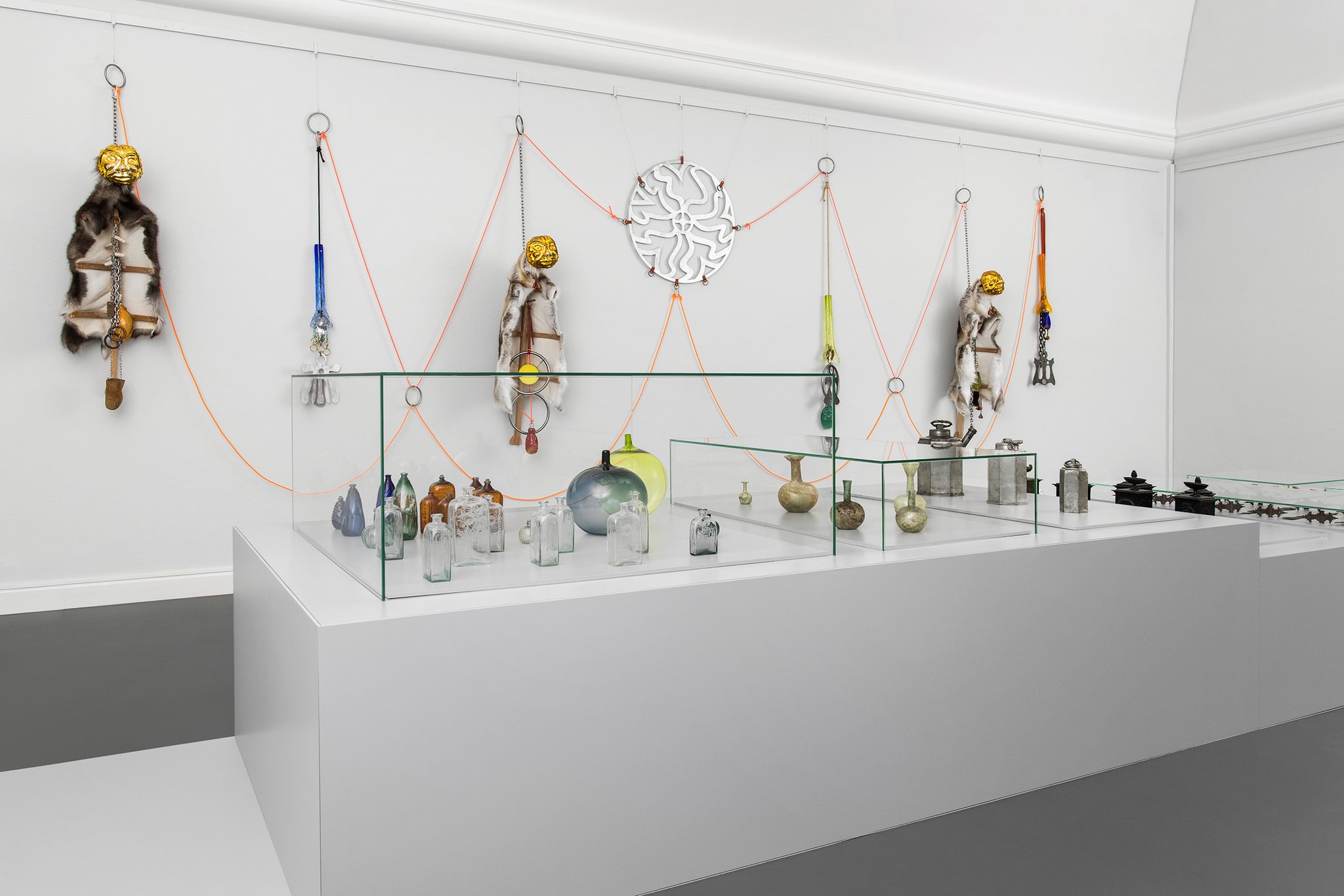 Courtesy of the artist and Röhsska Museum. Photo by Carl Ander.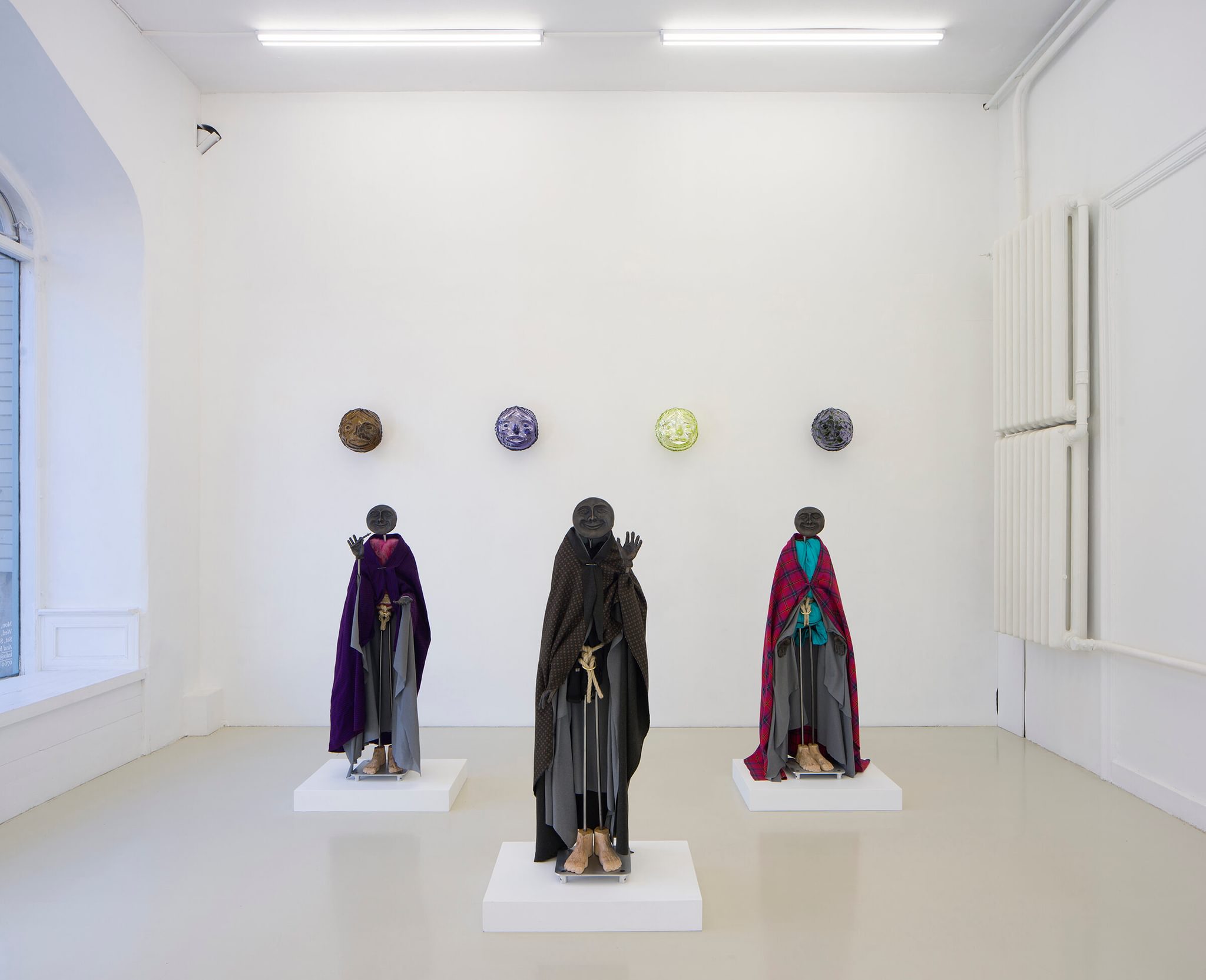 Courtesy of the artist and NEVVEN. Photo by David Eng
Indigenous culture, including Sami, is often perceived as existing "outside of history" and precluded from historical progress, which traps and fetishizes Sami artistic production in a romantic idiom of handicraft while effectively excluding it from categories such as "modern" and "contemporary."

Marsja, however, offers a critical hybridity that places indigeneity in a broad and highly unstable cloud of other signifiers, such as fashion, cartoons, and digital culture.

Cheeky provocation, it seems, is the point, but not for pure amusement: Marsja reminds us that history isn't a straight line but rather that different histories exist in parallel; artists, like all individuals, are shapeshifters who must navigate these on different social, political, and cultural levels. The same can be said of his sculptural figures, which often appear in groups, resembling totems, museum artifact displays, or a gang of friends, depending on the viewer.

In his work, to be "Sami" and to engage its aesthetic craft tradition known as Duodji (in which the artist is trained) is offered the dignity of impurity and obscurity. This is a powerful commentary on institutionally sanctioned identity and sculpture as subjective expression.

Marsja's glass faces are rough but retain a certain surficial sleekness that makes them feel hyperreal. This is due to their making process, where the artist crafts faces directly from negative wooden molds carved using a chainsaw.

Wood contains water, so when 1100-degree melted glass hits its surface, it produces explosions of steam that soften the edges of each chainsaw cut, a texture that is impossible to recreate by hand. Marsja likens this analog (if still highly technological) method to digital rendering programs like Blender, which the artist also employs in his practice with similar passion and curiosity.

Despite the rich materiality of natural materials in the artist's work, a deep concern for digitization and dematerialization is also evident: his recent work riffs off early Disney cartoons featuring dancing flowers, partially inspired by his newfound joy for children's TV thanks to his young daughter.

By connecting "heritage television" with other forms of heritage—ethnic, artistic, cultural—Marsja's art can be understood as an irreverent celebration of the plurality of human experience—something that will always escape neat categorization of media and personhood.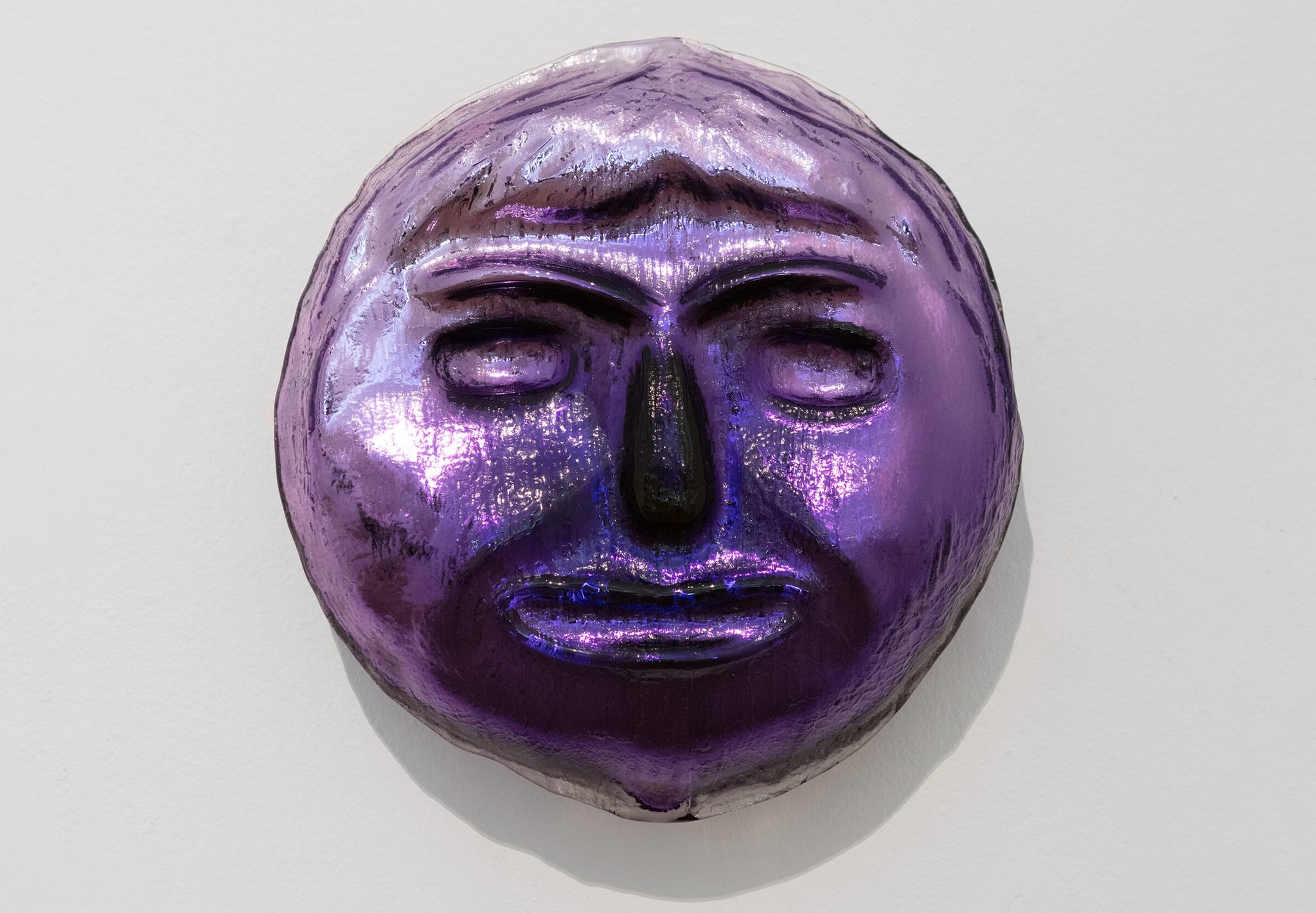 Courtesy of the artist and NEVVEN. Photo by NEVVEN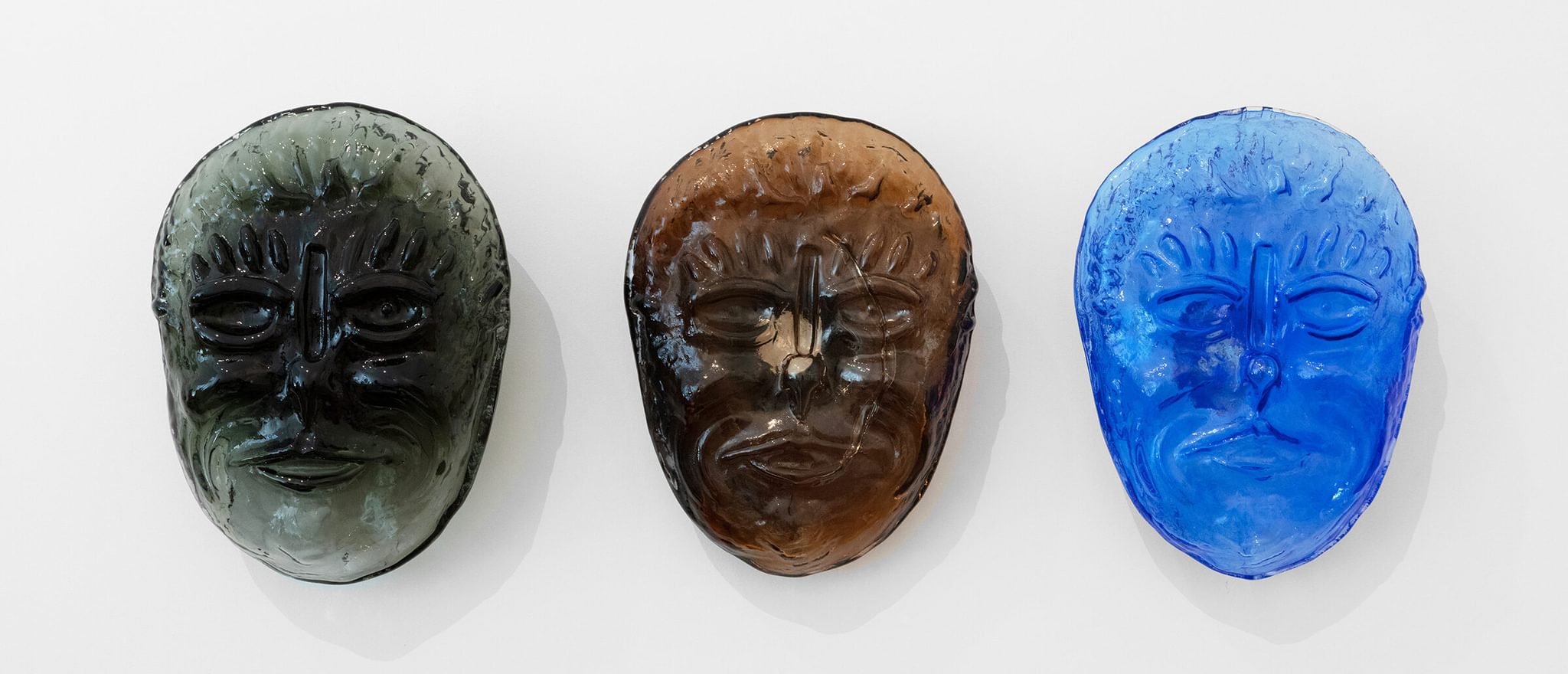 Courtesy of the artist and NEVVEN. Photo by Felix Berg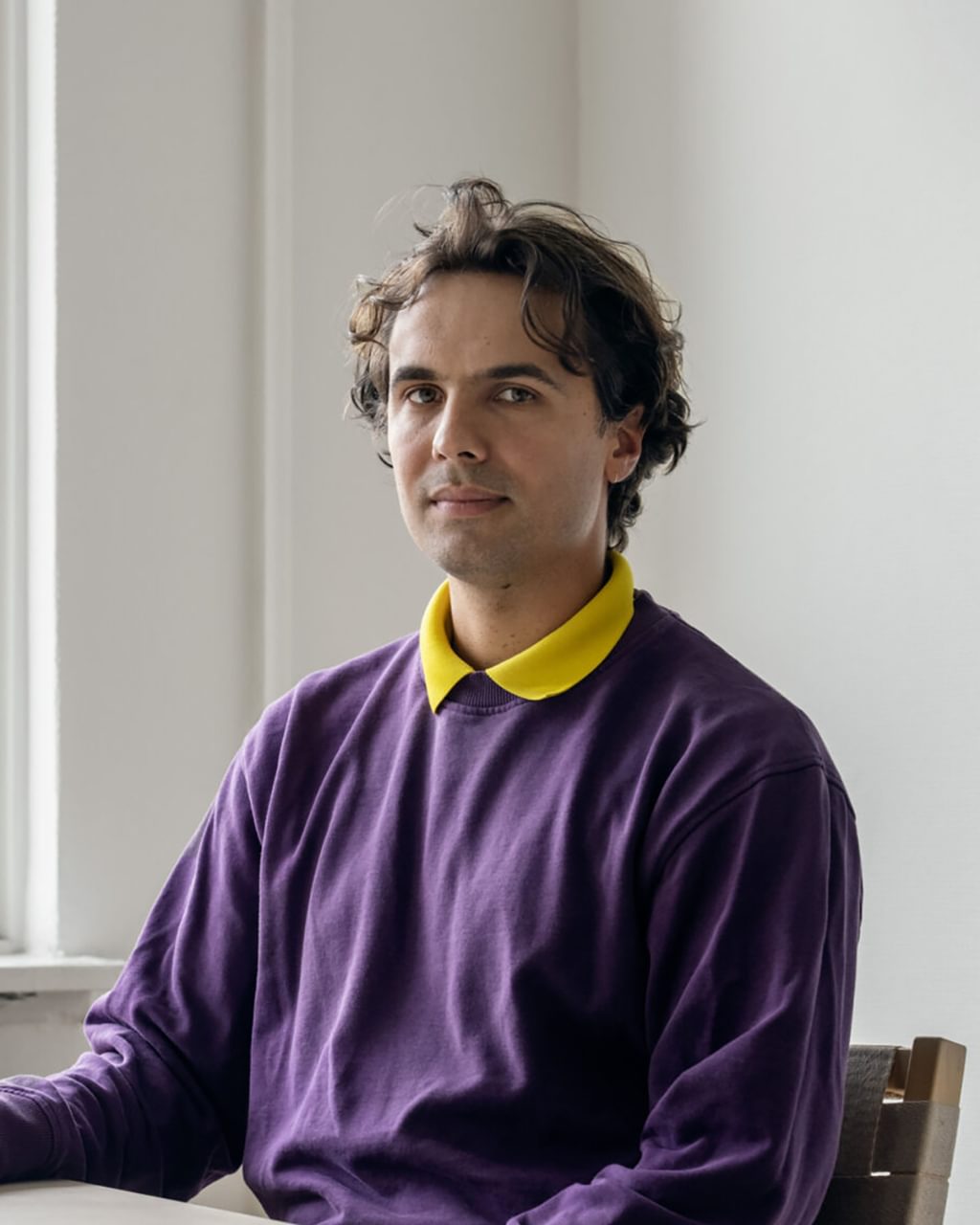 Olof Marsja works with uncanny sculptural expressions that analyse and blend an ultra modern contemporary digital reality with both pop culture and traditional Duodji techniques associated with his Sami heritage.

Crafts and materials play a central role in Marsja's research and his works are deeply informed by a plurality of practical knowledge and cultural references.

Through hybrid forms Marsja offers an analysis, that is both serious and humorous, of issues relating to identity, history and the contemporary world.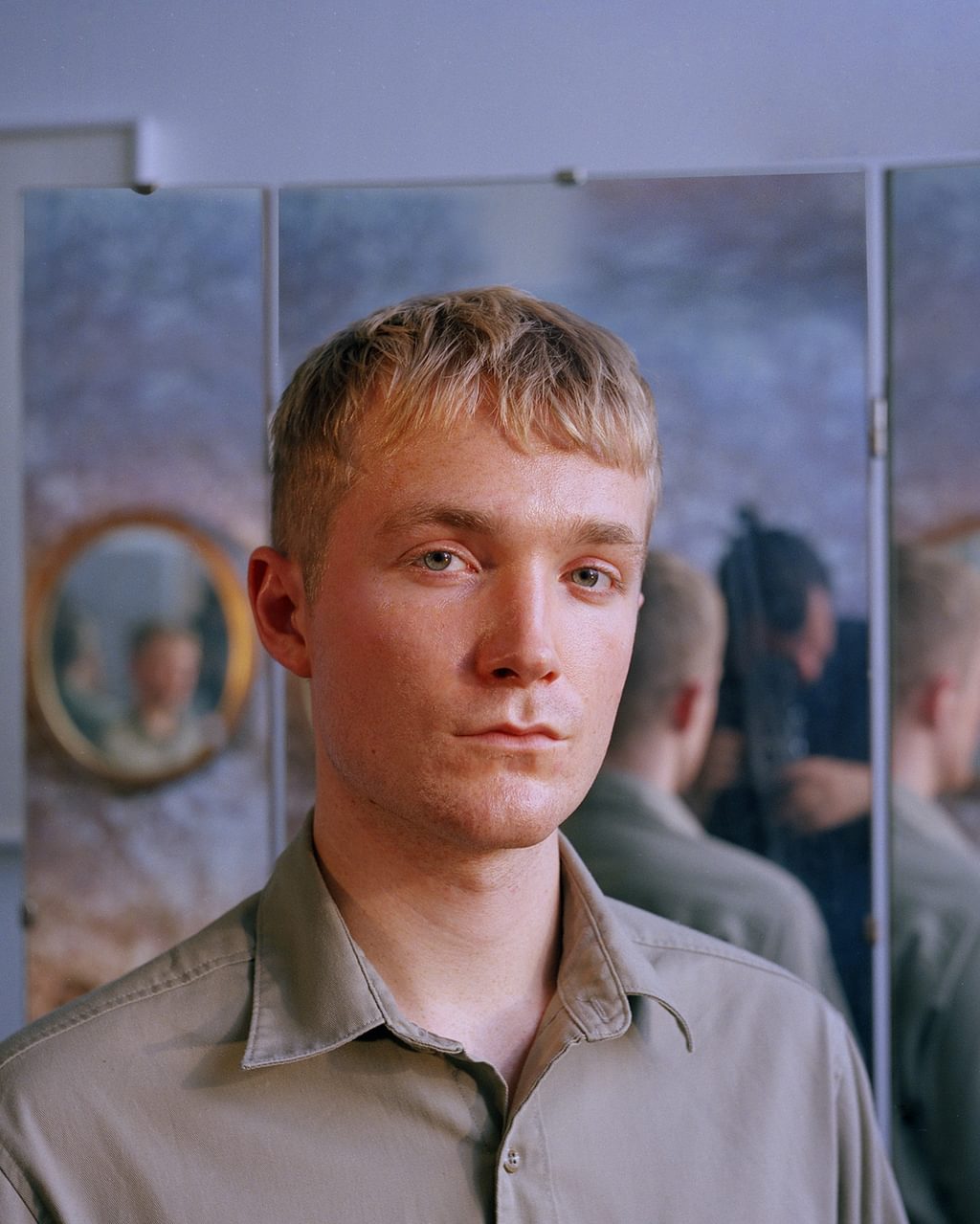 Jeppe Ugelvig (b. 1993) is a curator, historian, and cultural critic based in California. He is a current Ph.D. candidate at UC Santa Cruz, where his research focuses on artistic responses to consumerism and product culture in the 20th century.

Jeppe's criticism appears regularly in Artforum, frieze, and Spike Art Quarterly, where he serves as contributing editor. He has contributed texts to exhibition catalogues published by institutions such as MIT List Center, Pro Helvetia, the Hessel Museum, the MACRO, and Kunsthal Charlottenborg.

Jeppe has conducted curatorial residencies and research fellowships around the world, most recently at Fondazione Sandretto in Turin, Delfina Foundation in London, and MMCA in Seoul. Recent exhibitions include the ongoing research project "The Endless Garment" at X Museum (Beijing) and "Witch-Hunt" at Kunsthal Charlottenborg.