Founded by Ben Wenhou Yu and Yilei Wang in 2019, Bergen-based publishing house Kinakaal Forlag ("Chinese Cabbage Publisher") is an independent platform for printed books, committed to promoting cross-cultural exchange between Norway and China. Combining interests in architecture, design, graphic art, poetry and photography via a growing list of meticulously designed print publications, 'Fjell Hav Poesi' (published by Kinakaal in 2020) recently won a gold award in Norway's "Most Beautiful Books of the Year" competition. Alongside their publishing programme, Ben and Yilei also run 'Northing' a multi-functional exhibition space in Bergen which allows them to explore their interests in installation and public programming. In the following interview I connected with Ben via email to discuss Kinakaal Forlag's publishing ethos and interest in experimentation.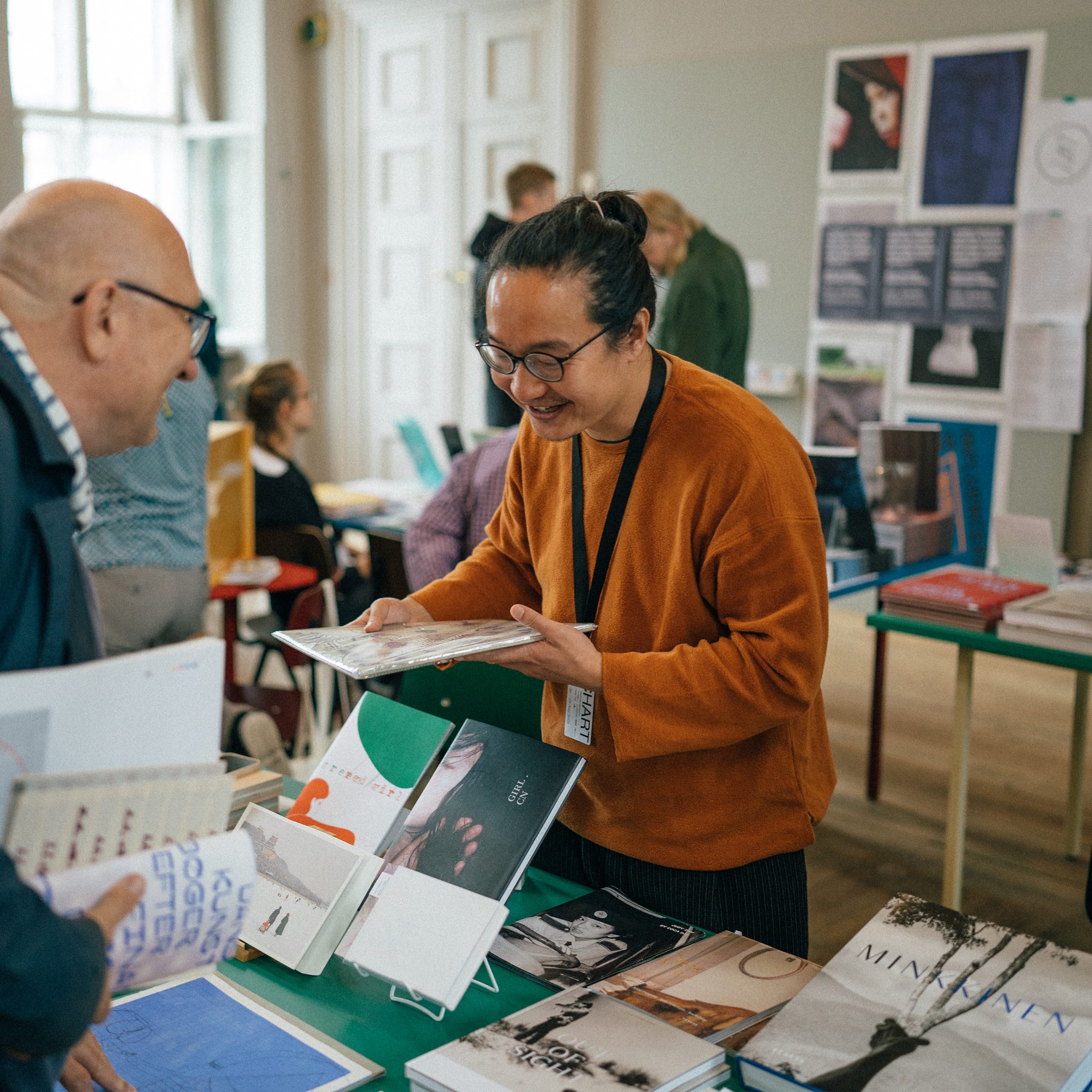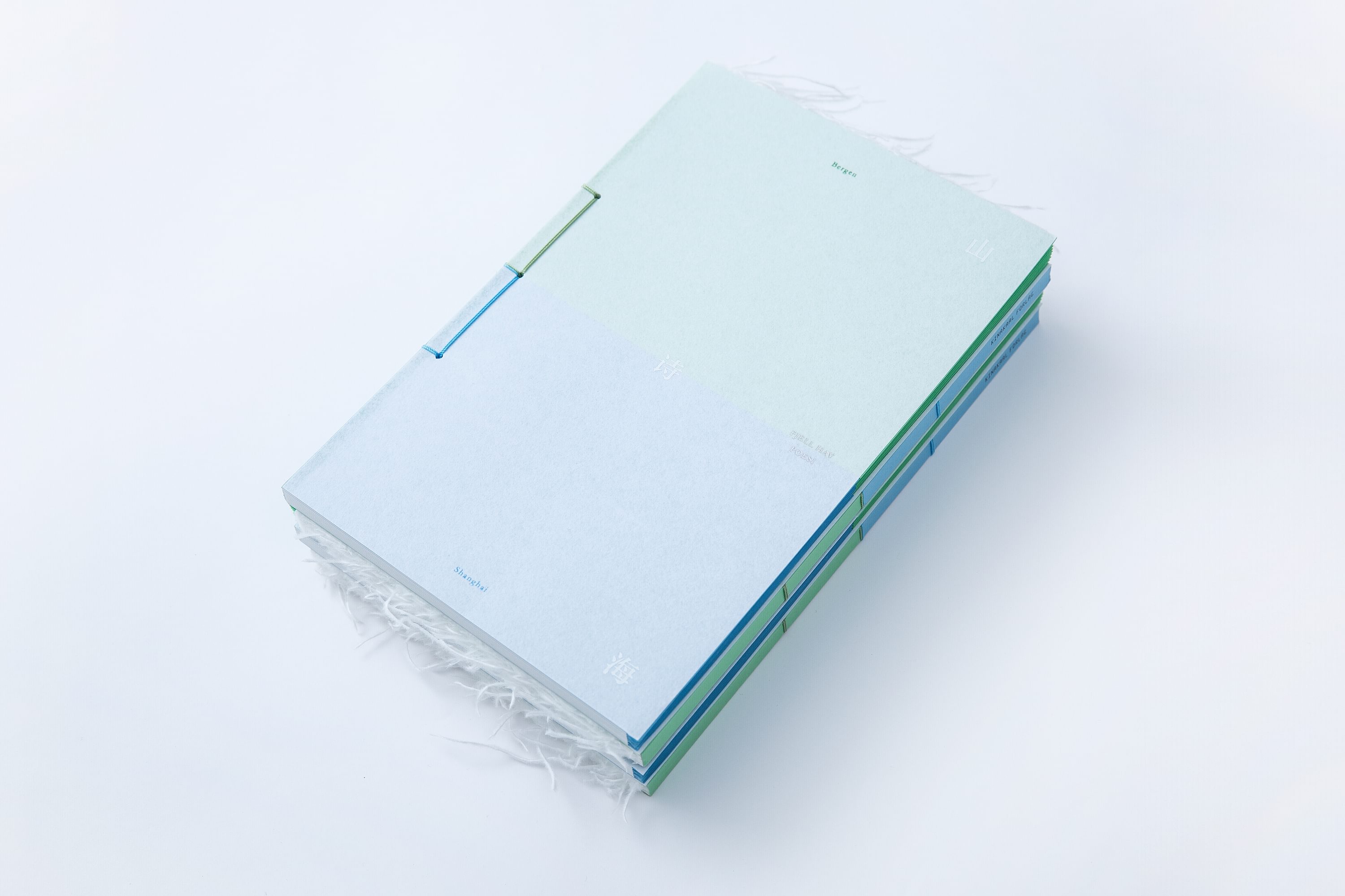 Photo: Northing Space / Kinakaal Forlag.
How did you first develop an interest in independent publishing?

We'd been working a lot with traditional publishers in both countries (China and Norway) before we started Northing and Kinakaal Forlag. I was translating Norwegian novels and children's books to Chinese and Yilei would get them published in China working as an independent copyright agent (we still do this!).

That's before we entered the wonderland of art book fairs and independent publishing. After volunteering in the Bergen Art Book Fair 2014, we discovered a whole new world of books, artist's books, zines, etc.

Since we moved to Norway from China, we always wished to bring the two cultures closer together and independent publishing seemed to serve this purpose well - books being a bridge that connects readers and creators as well as different fields and cultures, regardless of time and space.

Kinakaal Forlag's publication 'Fjell Hav Poesi' has recently won the gold award in the Artist's Books category for Norway's "Most Beautiful Books of the Year" competition. Could I ask you to talk a little bit about the development of this project?

One of the aims for our projects has always been to bring together talents from similar fields between Norway and China and let them spark chemical reactions - the results are always bound to be interesting. Our design approach is to find the most apt form for the content, so in a way each project has it's own process, since the content always comes first.

'Fjell Hav Poesi' was conceived right before the pandemic. Before that Yilei, who's in charge of the visual aesthetics of our publications and events, always travels back to China to monitor the printing process, but she couldn't do that for this book. So we decided to find an experienced designer in China to collaborate with. We chose Yanrong Pan, not just because he's already very established as a book designer back in our home country, but also because he has a thirst for good content and new challenges.

It was also the first time we saw paper quality as one of the most important conceptual elements in book design. The paper, as an extremely expressive material, had to be apposite. For the anthology, we chose a soft kind of Washi (Japanese paper) for the covers which is warm and fleecy to the finger tips, and cotton Xuan paper (Chinese paper for brush calligraphy) for the leaves, which is translucent and dreamy.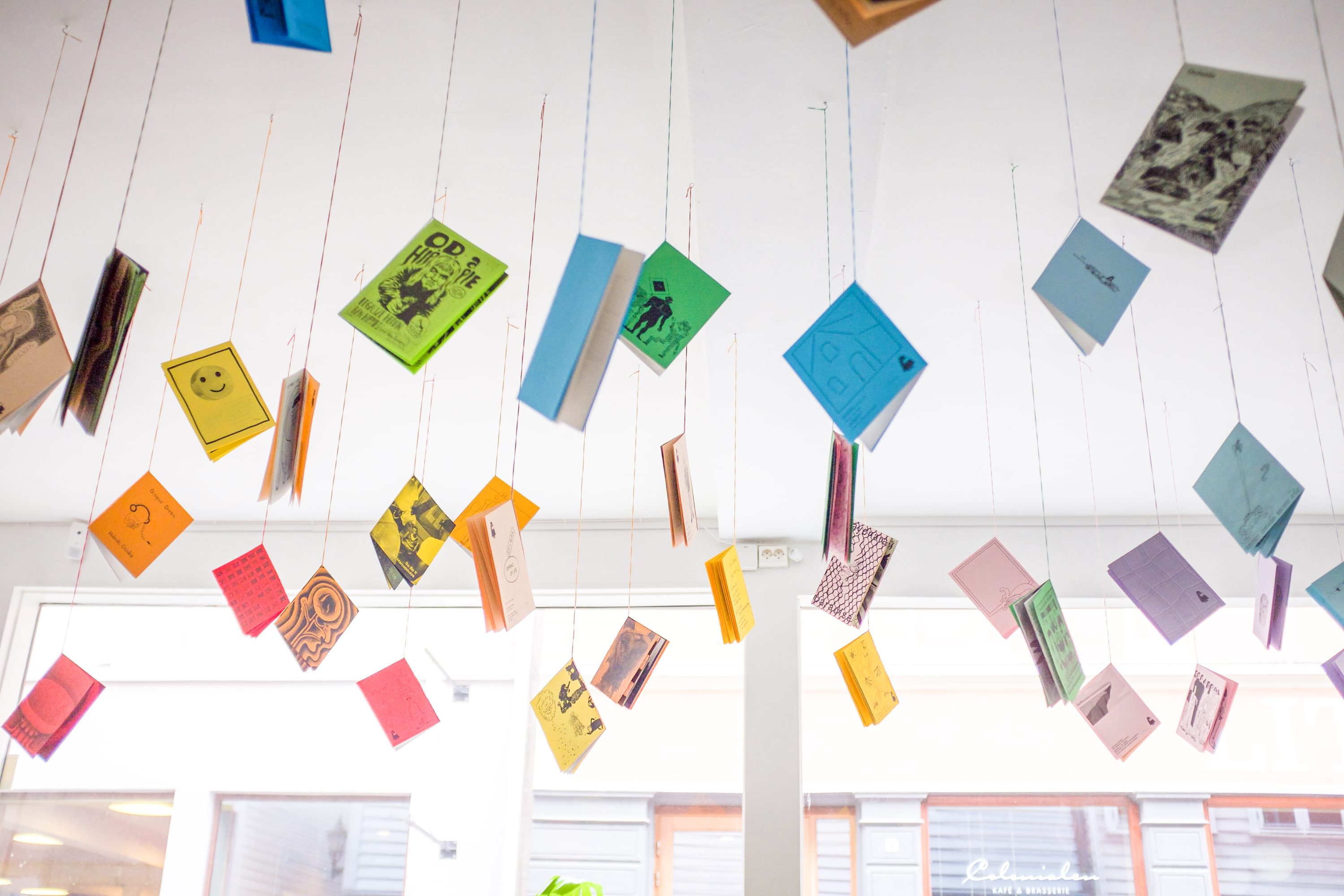 What specifically interests you about promoting cultural exchange between Norway and China?

We are both from China and have been living in Norway for more than a decade. It's only natural for us to try to connect these two countries through cultural exchange.
In the 2500 year-old Chinese text Tao Te Ching, a perfect form of country is described where a small population is leading a simple but happy life. In many respects Norway resembles this kind of country.

Through co-operation with Norwegian artists, there are some very special qualities and mentalities that I have learned to appreciate e.g. an intimate relationship with nature, the appreciation of imperfection in artistry and a simplicity in lifestyle and material culture. I feel that those qualities are fundamentally different from the environment I grew up in and would bring positive impact if they were introduced in a subtle manner (ie. through the cultural events we are curating).

On the other hand, most Norwegians have been imprinted with a stereotypical picture about Chinese society and culture, without being able to dig into the long history and extreme diversity caused by the enormous size of China's geographic territory. I think if Norway could learn to embrace diversity and complexity as we have in China (and the humbleness that comes with being a part of it), this small but highly socialised country can make much bigger contributions to the progress of global cultural development.

My theory is that, as individual human beings, we tend to be quite similar, while groups of people tend to be different from each other. We have to fit in with the expectations of society and comply with its rules and mentalities, which vary from country to country, but deep down we are all the same.

At your exhibition space it seems like you work hard to frame print publishing in a way that draws attention to the many qualities of books that lie beyond the flat content of the pages. Please could I ask you to talk about your interest in installation when it comes to promoting print publishing?

I'm an architect and Yilei is a graphic designer. Though we are now working 100% on our cultural projects, we always apply our professional skills in the projects. Our space is located in the very centre of Bergen, but it's rather small. The exhibition room is only 36 sq.m. However, to our advantage, we have two huge windows facing the street. When we plan the exhibitions, we always take into consideration both the interior and the view from the street. That's why, no matter what the exhibition items are, be it books, zines, photos, videos or installations and sculptures, the final presentations have always been quite spatial.

We'd like to treat a book as an object. The content is it's function and the sensory experience is what triggers a reader's possessiveness. That's our way to resist digitalisation. You might be able to find all the content online, but you still crave to have the book we publish or go to the exhibition we curate, that's our goal.

The Nordic Minizine project seems like a particularly ambitous example of your collaborative approach to publishing. How did that publication come into being?
I'll give all the credit to Yilei for this project. She was the one who knocked on the door of every illustrator and book artist in the Nordic countries. It was a fun project to work with; the size of each zine is so small that it's not intimidating, yet still inspiring for brilliant ideas.

We started off with the country we're living in: Norway. We were ambitious and set the goal of collecting 100 mini zines from 100 Norwegian artists (or artists living in Norway). We weren't very strict about the nationality, so we ended up making one zine each ourselves. I don't know if it was cheating but it was great fun. Yilei then cleaned and arranged the files one-by-one so they were ready for single colour Risographic printing. Each box contains 12 different zines randomly picked from the whole collection. So it's actually not the readers that chose the zines but the other way round.

After several very successful exhibitions and art book fair highlights, we decided to extend the project to other Nordic countries: Denmark, Sweden, Finland and Iceland. This time we were less ambitious and adjusted the goal to 12 zines for each country.
Kinakaal's catalogue of publications to-date includes poetry anthologies, comic collaborations and photo books. Please could I ask you to talk a little bit about your interest in working with a variety of different media and with different print formats?

One advantage of working independently as a publisher is that we have the freedom to test, to try out and to dive into everything we like. It might sound a bit unprofessional, but we are interested in asking what it would be like if we were to make trying different things out into a profession? I guess that's what independent publishing is about, at least for us: to do something different or to do things differently.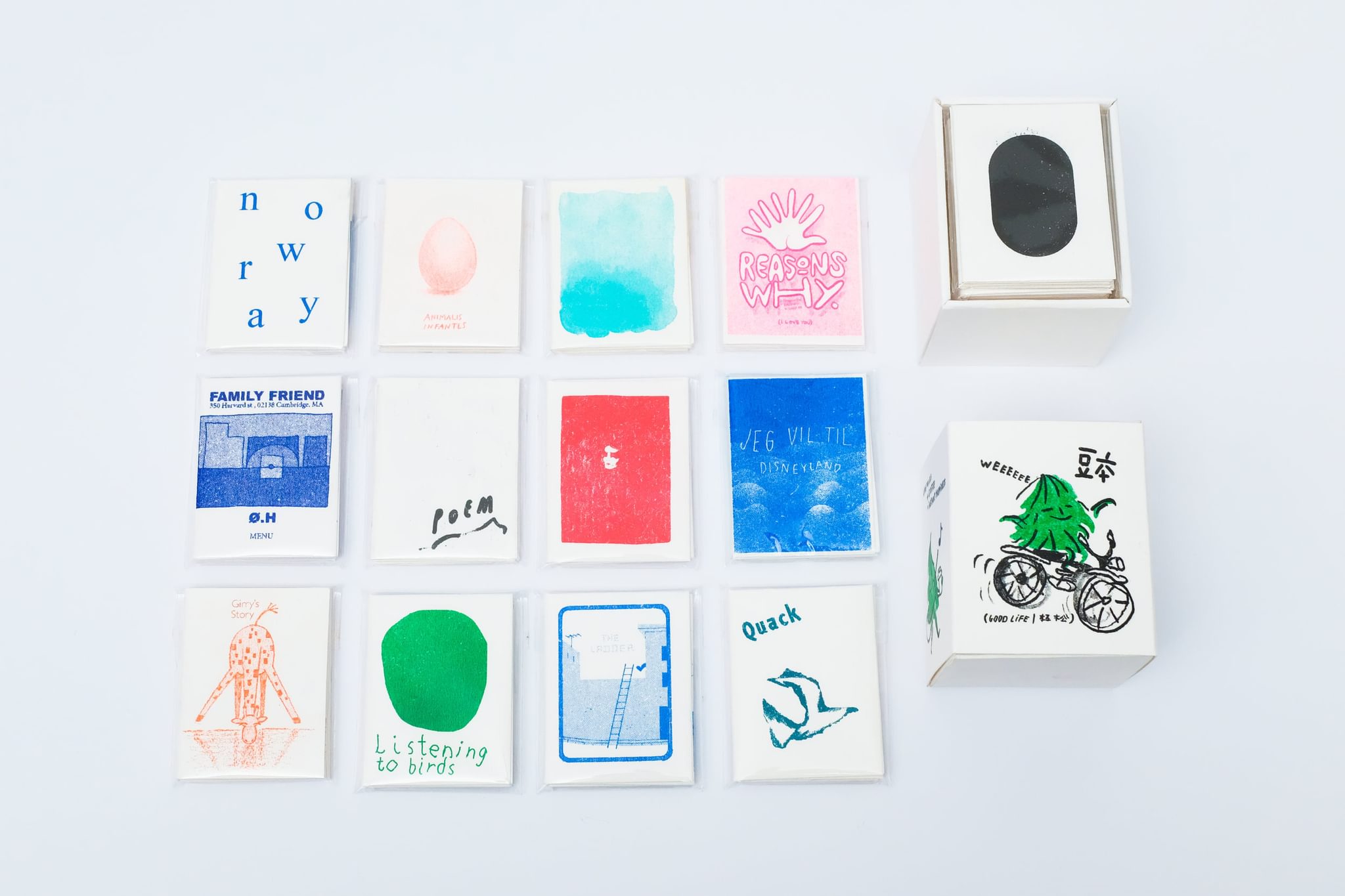 Photo: Northing Space / Kinakaal Forlag.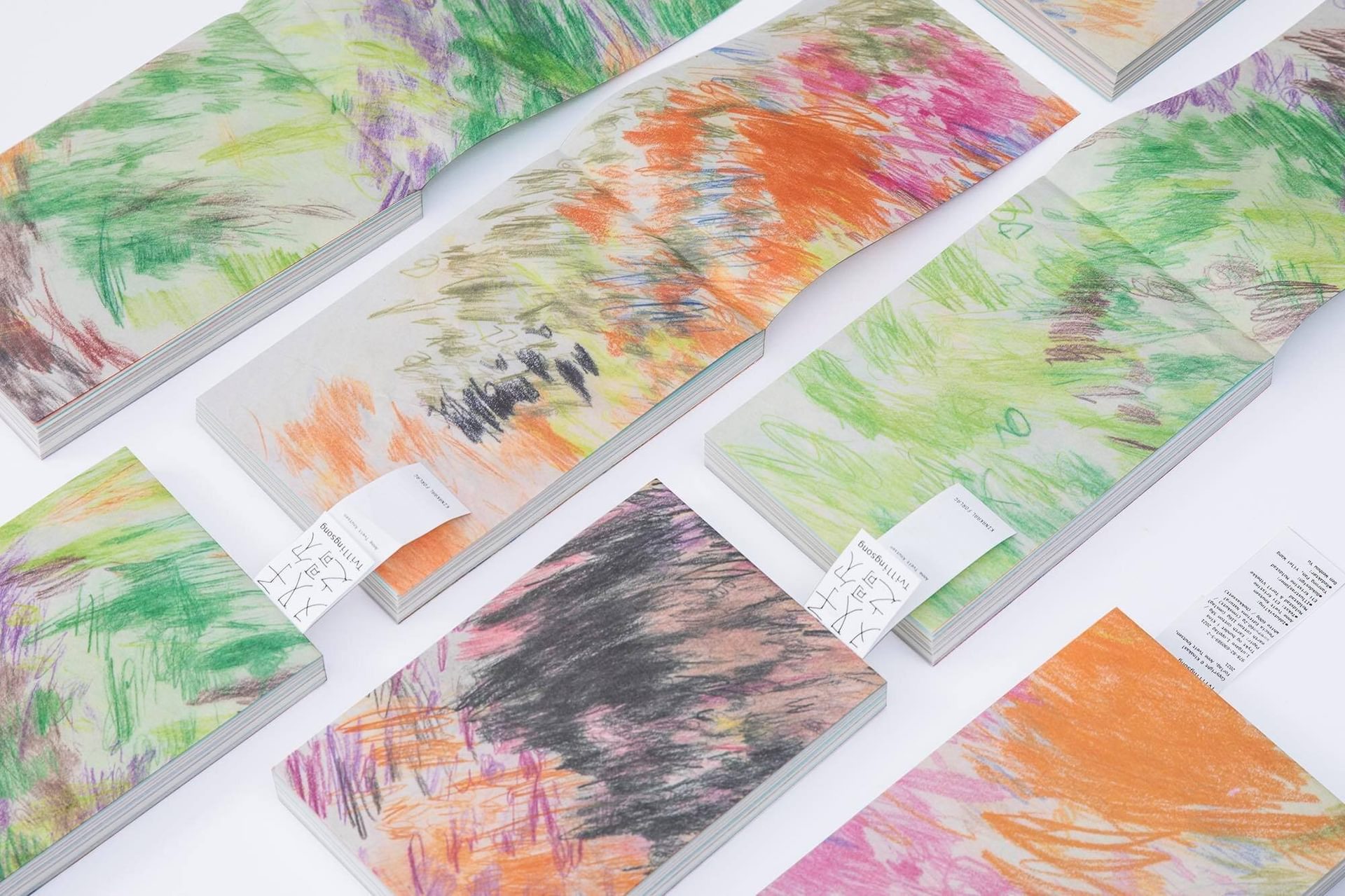 Photo: Northing Space / Kinakaal Forlag.
Why are art book fairs important to you?

I've mentioned that art book fairs led us into the wonderland of independent publishing. It has been important for us to meet our fellow publishers, as well as our potential readers. As a couple of shy Asians, art book fairs provide us with an occasion to brag about our work and passion without feeling awkward or boring. Through introducing our books to others we were always able to discover new values in them, and ideas for developing new projects.

What makes a good art book to you?

A good art book is first and foremost a piece of art that happen to be in the form of a book. And book should also be the most appropriate form and expression of this piece of art. Then it leads us back to the difficult question: what makes a good piece of art? That's something we're still exploring, as many other artists and publishers do.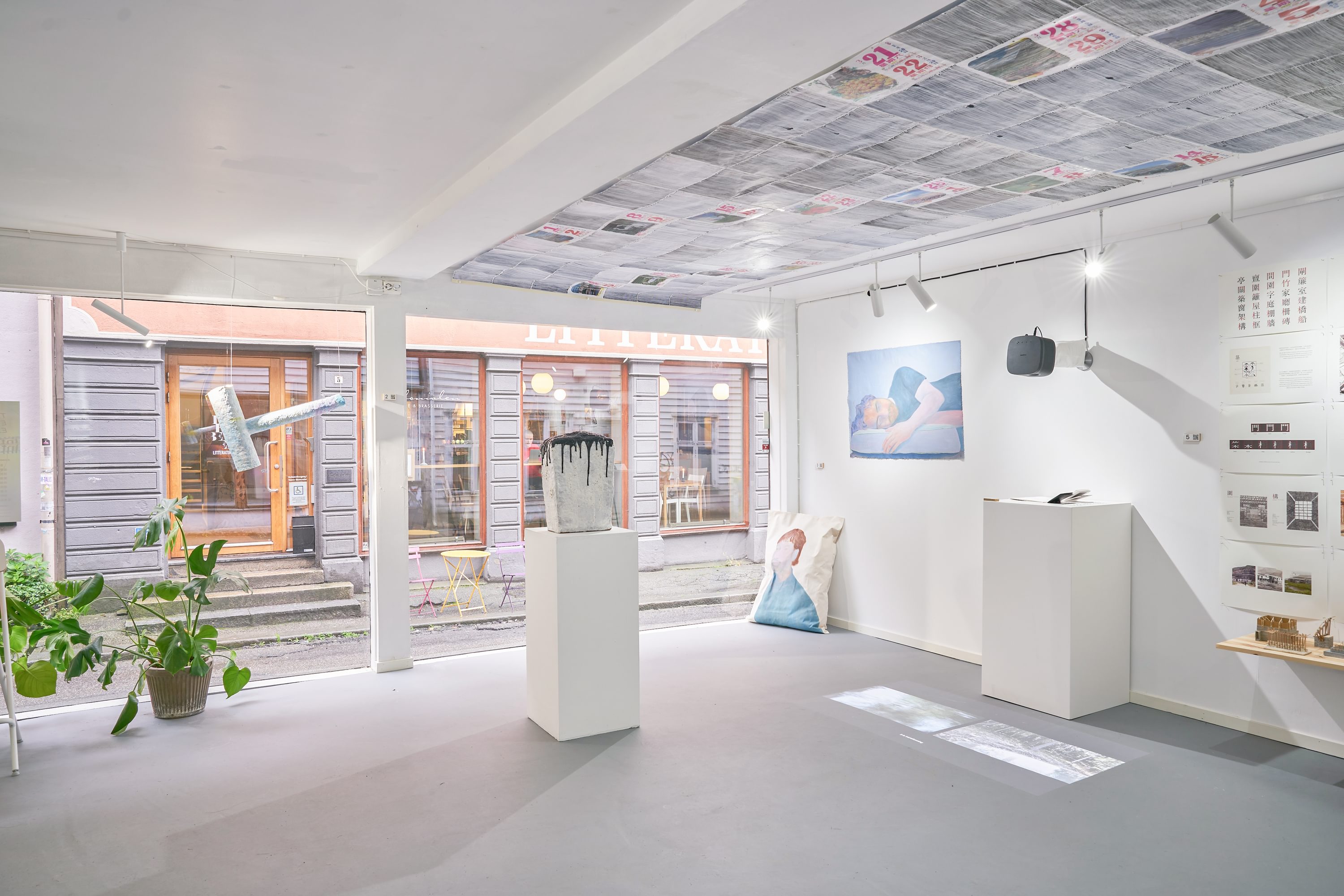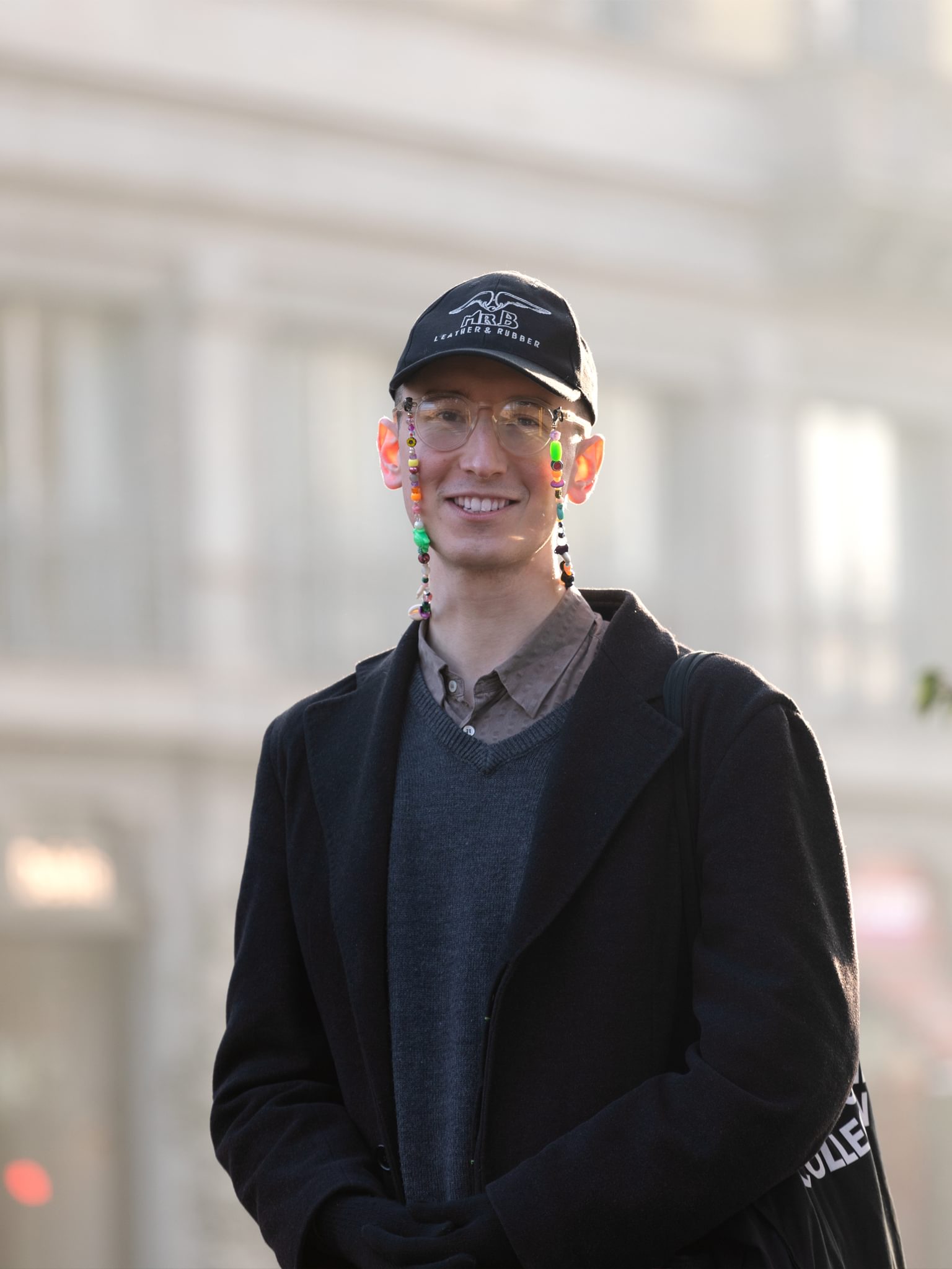 Oscar Gilbert is a gallerist and writer based in Copenhagen, Denmark. In 2019 he founded the contemporary art gallery OTP Copenhagen.