As part of your most recent installation at Vestjyllands Kunstpavillion, two bundles of purple dried cut flowers of the kind you can buy in H&M Home stores lay horizontally, tied together at their brown stems by a cheap plastic chain with white and soft pink links.

There is something almost erotic about the clash of material sensibilities, and the way the composition invites your eyes to "touch" and sense them; what is your material relationship to the erotic?
I am very happy to hear that your eyes are touching. I guess my material relationship is erotic. At least in the sense that it is intimate. I try staying close to the surface of objects and things, to seek value in their texture or shapelinesses - and their incongruences.

So we get mess and friction, like the clash you mentioned... diversification, not a big climax. I guess the erotic approach is an appealing way to animate our gaze or communication, a way to abandon rational dominance, order or symbols.

I'm convinced that we need physical stimulants to evoke micro-sensibilities, like the stiff, pale purple, everlasting flowers. In that funny potent pose or crude arrangement I think they manifest fragility and a comic but truly sensual quality.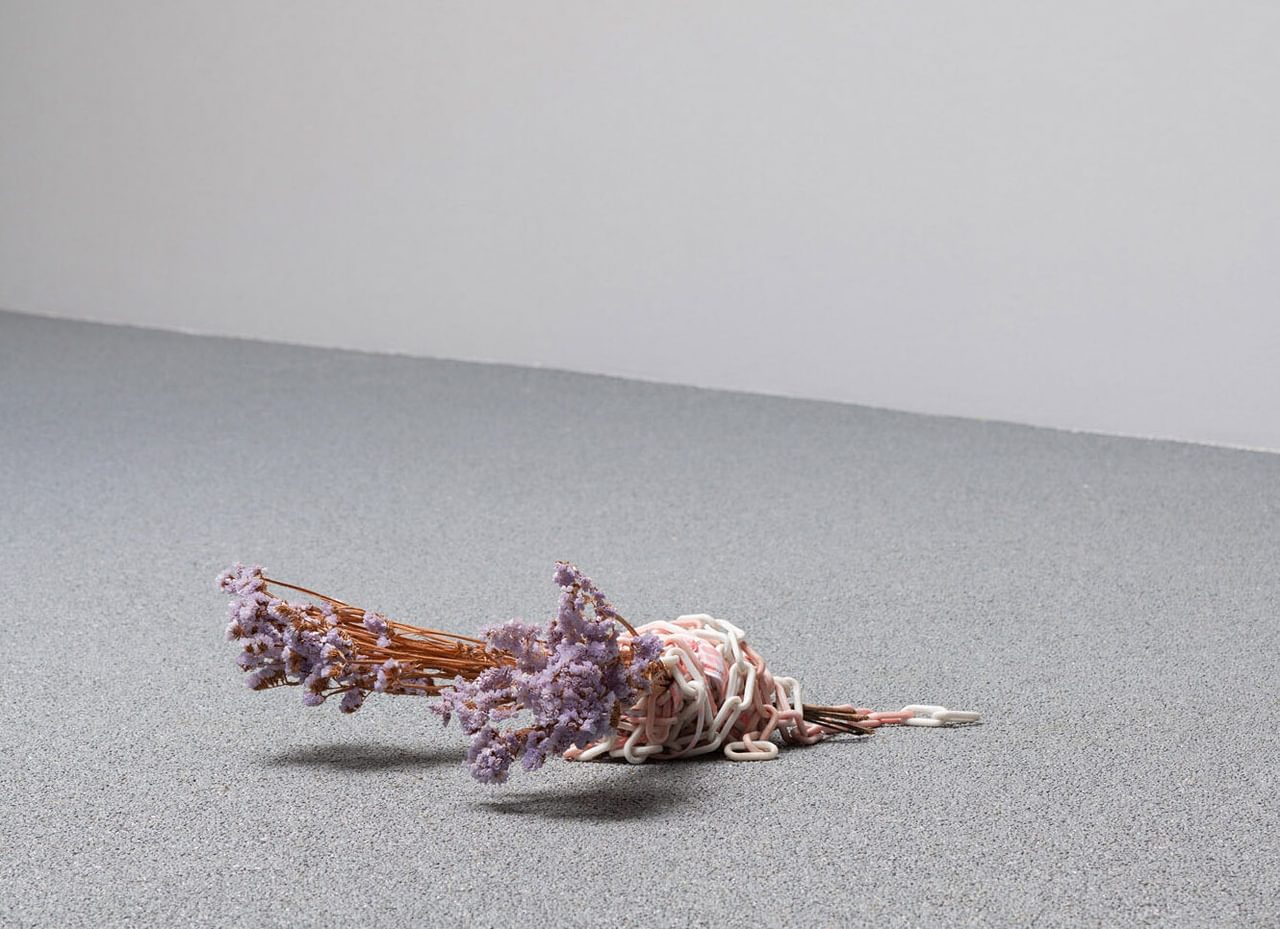 Courtesy of the artist and Vestjyllands Kunstpavillon. Photo by Jacob Friis-Holm Nielsen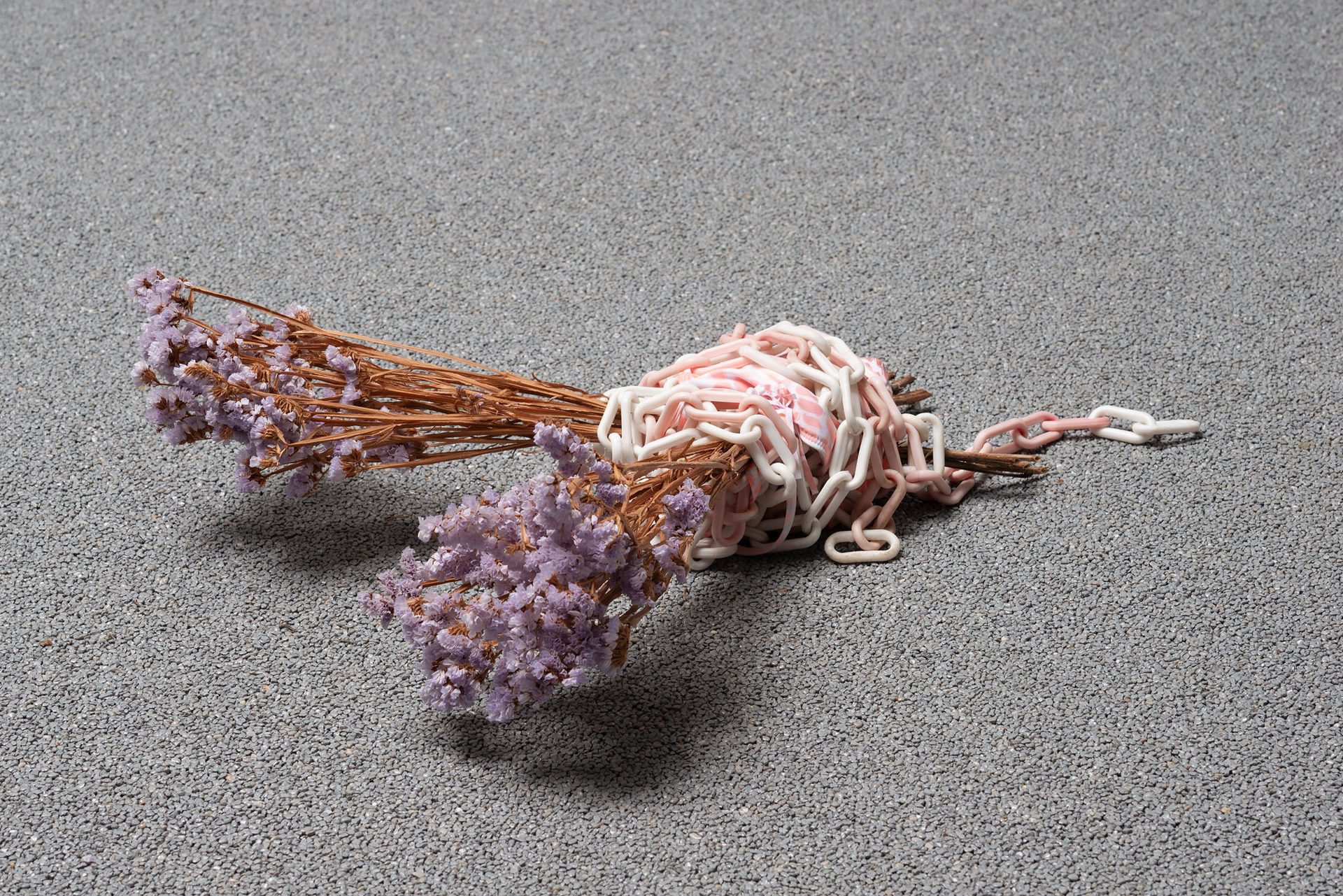 Courtesy of the artist and Vestjyllands Kunstpavillon. Photo by Jacob Friis-Holm Nielsen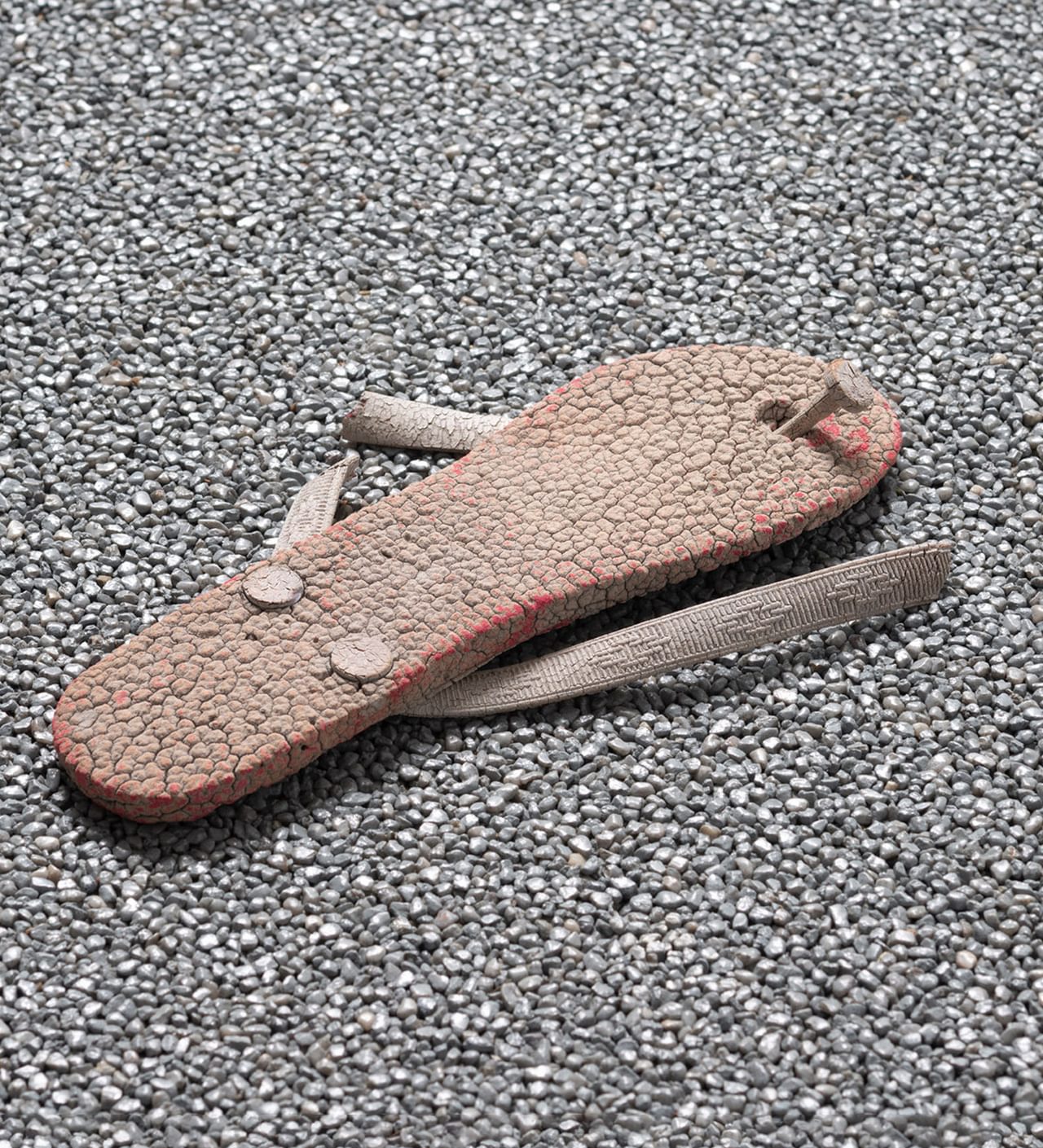 Courtesy of the artist and Vestjyllands Kunstpavillon. Photo by Jacob Friis-Holm Nielsen
This small work appears as part of a bigger installation Psychodile, a kind of wasteland that oscillates between the allure of the gratifying consumption of objects and its environmental flip-side.

A cheap shiny black bikini bottom against remains of a black plastic bag, and a rugged flip flop, augmented by years in the ocean, conjure a kind of elegiac beauty.

As I'm savouring the compositions, I can't help but think of the disturbing media images of plastic pollution on the coast of Thailand or on South American riverbeds…
Right, these facts are really heavy. At the the same time this show was also occupied with lightness. Yet while I was installing this show, my daughter was in a state of euphoria embalming herself in sea foam at the coast just 30 minutes away. Maybe you have seen these natural pools especially at Vesterhavet where a lot of foam gathers?

When I had the time to read a newspaper some time later, I learned that sea foam has the strongest concentration of fluorine substances (flourstoffer) and that one should avoid contact. Apparently the fluorine substances are very fond of foam and bubbles - and so is a little human body - this light fluffy tickling. So It's not only the visible contamination, there is also an invisible accumulation that makes touching the world so much more difficult suddenly.

I sometimes think that our mental shores are equally endangered with heaps and fragments of waste of information with daily debris of images and language pouring in. I think part of my work is trying to make tiny clear bays around objects - just to "pollute" them again, with a different agenda. An agenda that doesn't have to add up.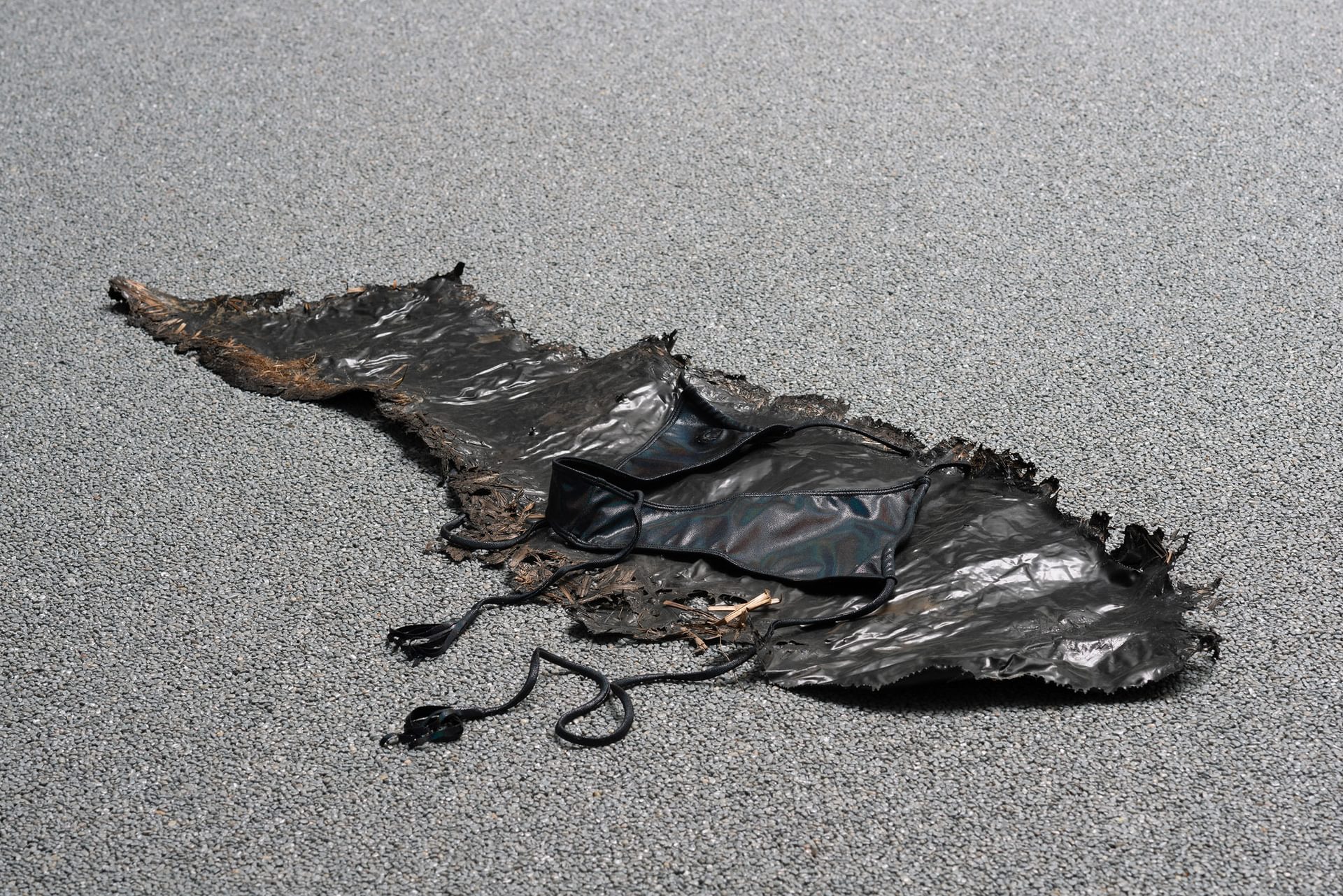 Courtesy of the artist and Vestjyllands Kunstpavillon. Photo by Jacob Friis-Holm Nielsen
In a way that connects to what you say about the polluted exchange that inevitably exists between us and objects in the world. We are porous and plastic membranes, absorbing so much of our surroundings, which is also why pollution is really scary.

I don't know if I think it is just a question of what pours in, but maybe also of what "pours out" when we split our attention across social media platforms. I feel all your works come out of a moment where all physical objects also exist mediated through their internet presence. Take for example your recent works at CHART, what was at stake there?
To me the barrels are already very baroque and burlesque in their appearance with their pregnant physique, deflated and semi-softened. I use this physicality as a remedy to avoid fading into the digital. I like these tangible material moments, as you point out, and letting the tangible establish connections between things through some sort of physical togetherness.

It is an important resort when I work - this over-invested physical eccentricity. I really long for these more disordered and idiosyncratic ways of looking at our surroundings.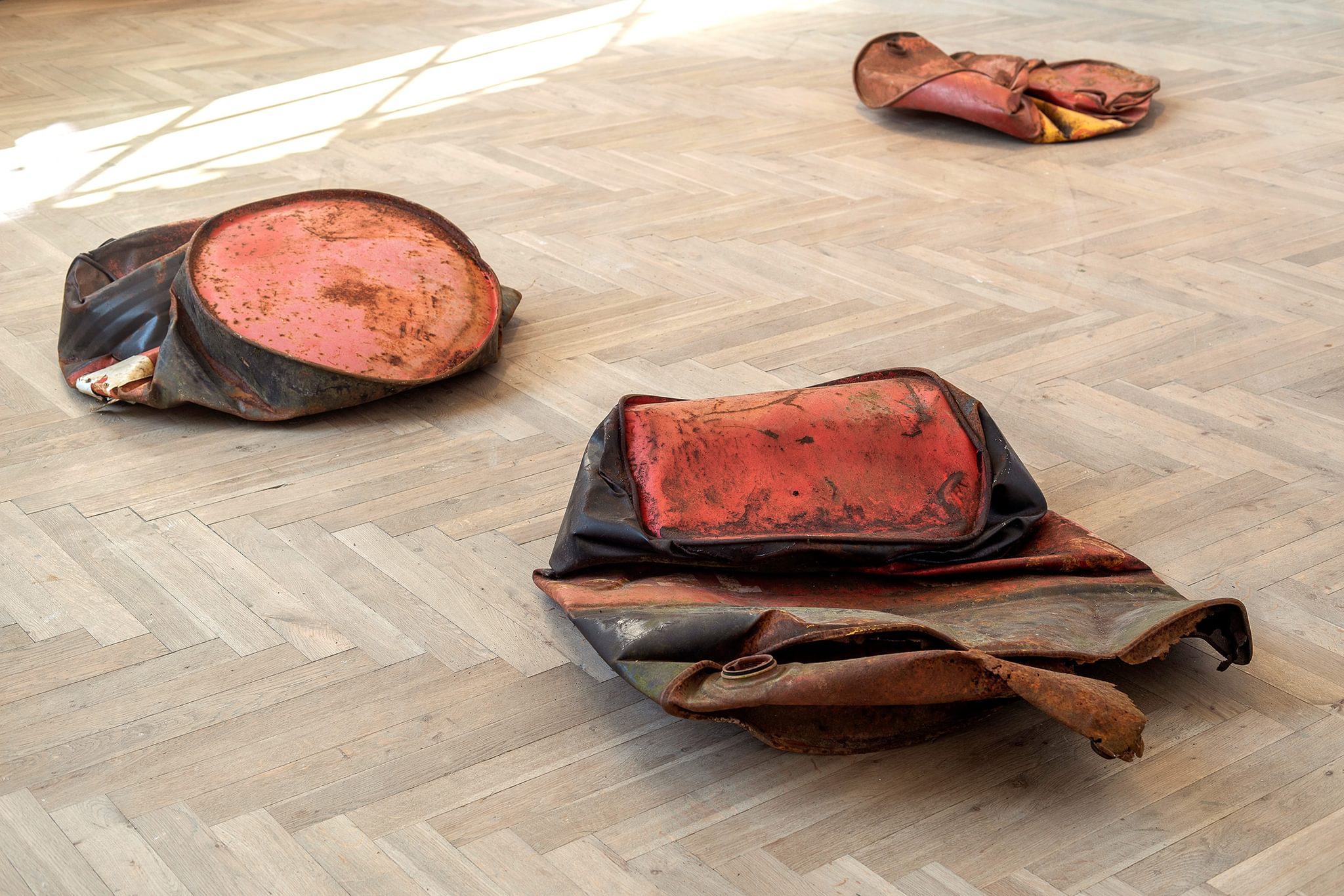 Courtesy of the artist. Photo by Stine Heger
Courtesy of the artist. Photo by David Stjernholm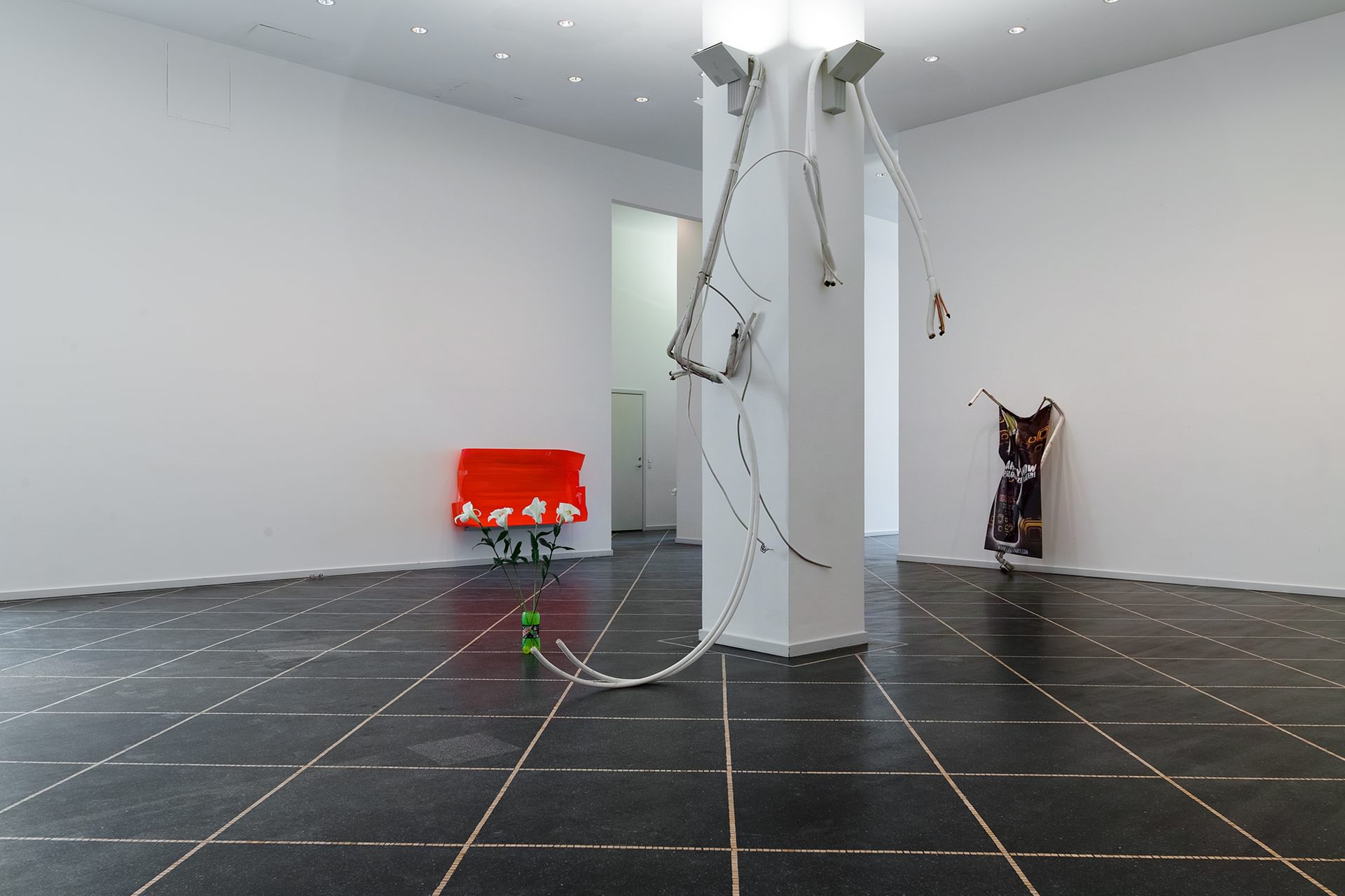 Courtesy of the artist and Galleri Susanne Ottesen
I understand the necessity to avoid a kind of collapse into the digital. Perhaps this is even more important in works like Wet drapery or Summoning (2018) that to me are better examples of objects that contain the confluence that now exists between online and away-from-the-screen lived experience. They are really intimately intertwined.
Yes, we are probably beyond a point of "either or" when it comes to physical or digital experience or existence. With this premise, space is a very ambient and fluid phenomenon, material and immaterial. So instead of trying to simplify our visual language or originality I think I try to include as much difference and dirt as possible.

Not trying to reduce or clean up the spatial mess for a quick fix like "functionality". And to me, staying with these messy conditions/affairs doesn't exclude the beauty or pleasures of spatial satire, gestures and appearances.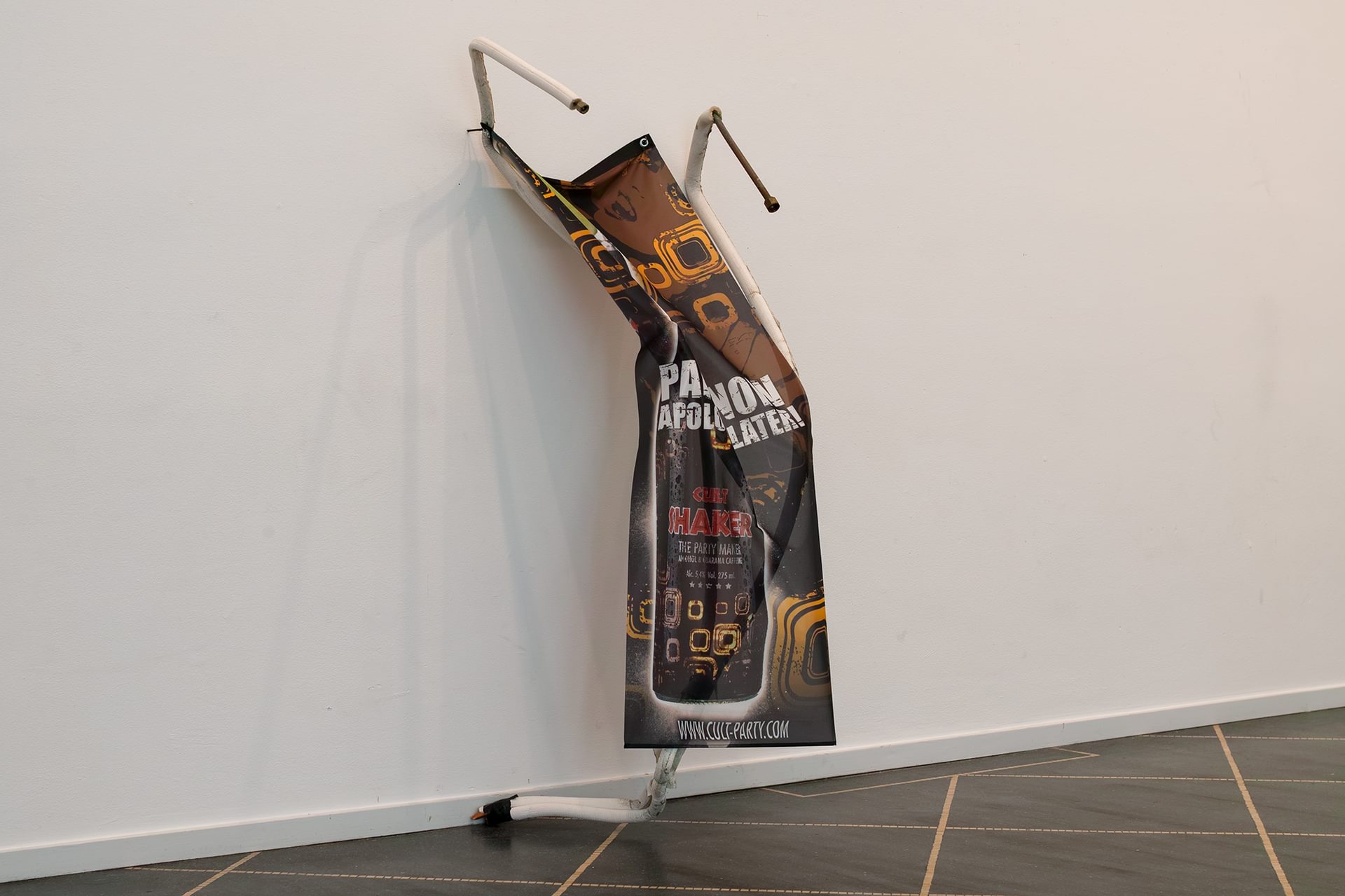 Courtesy of the artist and Galleri Susanne Ottesen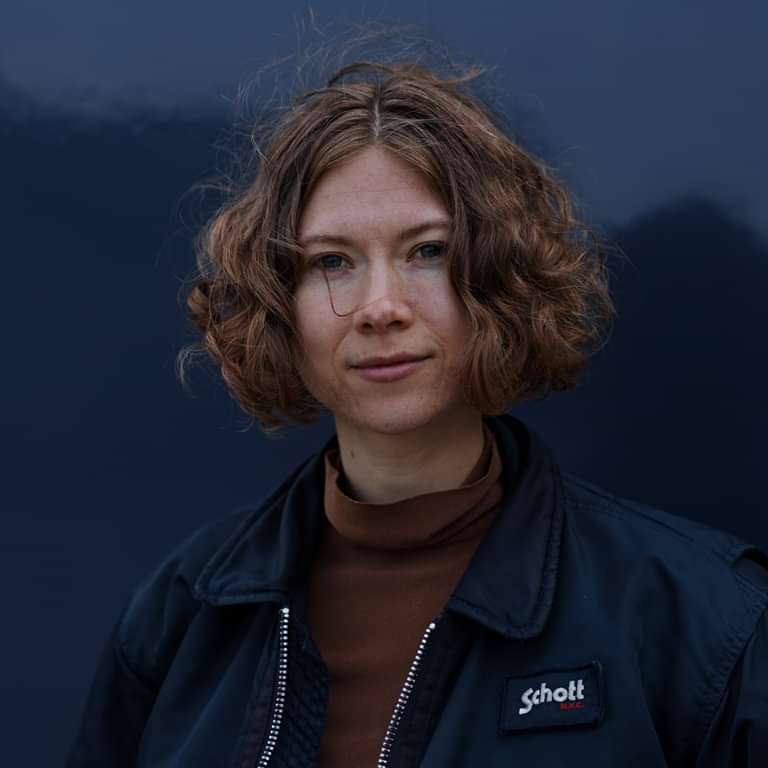 Nanna Abell's sculptural practice is often astonishing. Bringing together over-, mis-, or unused objects, Abell builds up assemblages of ready-mades that are filled with contradiction and surprise. Changing our perception of the objects or the spatial logic that surrounds them.

In spite of a highly outspoken physicality Abell's works often establishes a framework where materiality doesn't concern only the physical qualities in themselves, but also and foremost the poetry of human, messy affairs with the physical outside world.

Nanna Abell (b. 1985, Copenhagen, Denmark) lives and works in Vordingborg, Denmark. Abell received her MFA from The Royal Danish Academy of Fine Arts in 2013. The artist is represented in the public collections of Copenhagen Municipality, Horsens Kunstmuseum and The New Carlsberg Foundation in Denmark.

Abell will open a new solo exhibition at Galleri Susanne Ottesen on Friday 13 January 2023.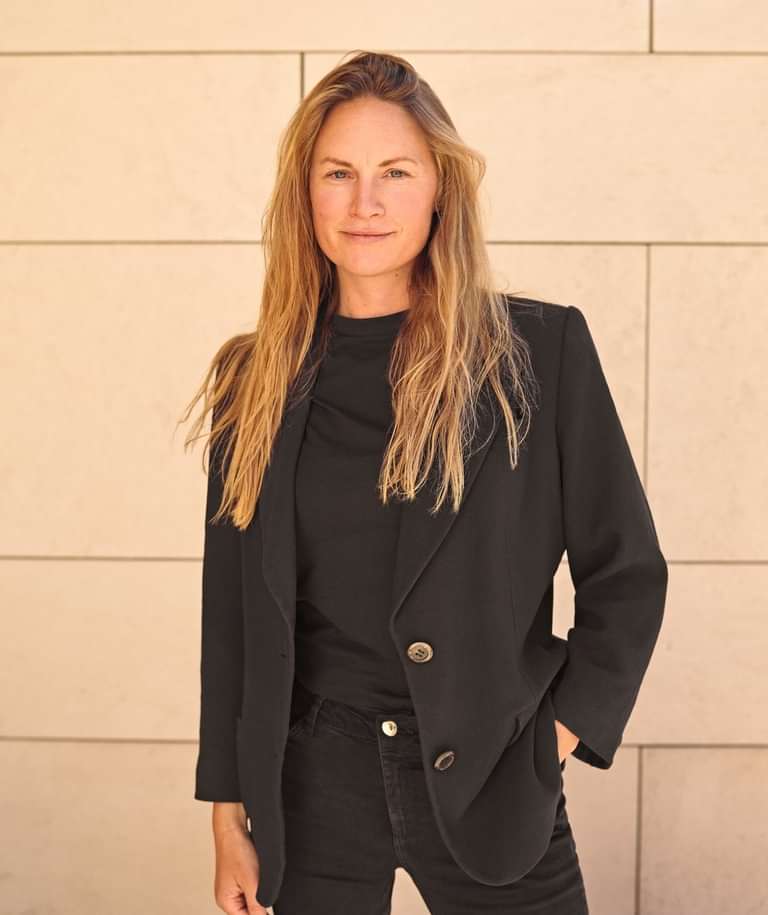 Milena Høgsberg is a curator, writer and institutional leader, recently appointed as Director of Wanås Konst, Sweden.

Hoegsberg is interested in processes of raising collective consciousness to face today's challenges and acknowledge the interconnectedness of all things. A vital part of Høgsberg's practice is to work closely with artists at different stages of their careers and establish a generous and authentic space of thinking together through exhibitions, publications and talks. She recently co-curated the major solo exhibition Hilma af Klint: Artist, Researcher, Medium with Iris Müller-Westermann at Moderna Museet, Malmö.

Photo by Christian Bang.