Being curious about her practice myself, I want to introduce you to the work of the emerging Danish/Trinidadian artist Laura Guiseppi who graduated from the MFA programme at the Royal Danish Academy of Art in 2021. She shows with the super sharp local gallery Lagune Ouest, where she recently had her first solo exhibition: SOLASTALGIA.

In order to learn more about her work and the thought processes behind it, I met up with Guiseppi on a cold and rainy autumn day in her new studio in Copenhagen's Amager neighbourhood.

As it turned out she talks a lot, and it was easy for me to assume the role of an engaged listener. Laura's way of speaking definitely opened up her practice to me, so I'd like for you to also follow her thoughts as I did, by reading along as she explains.

Needless to say that I had to leave out large sections, but let me invite you into the following parts of our conversation below.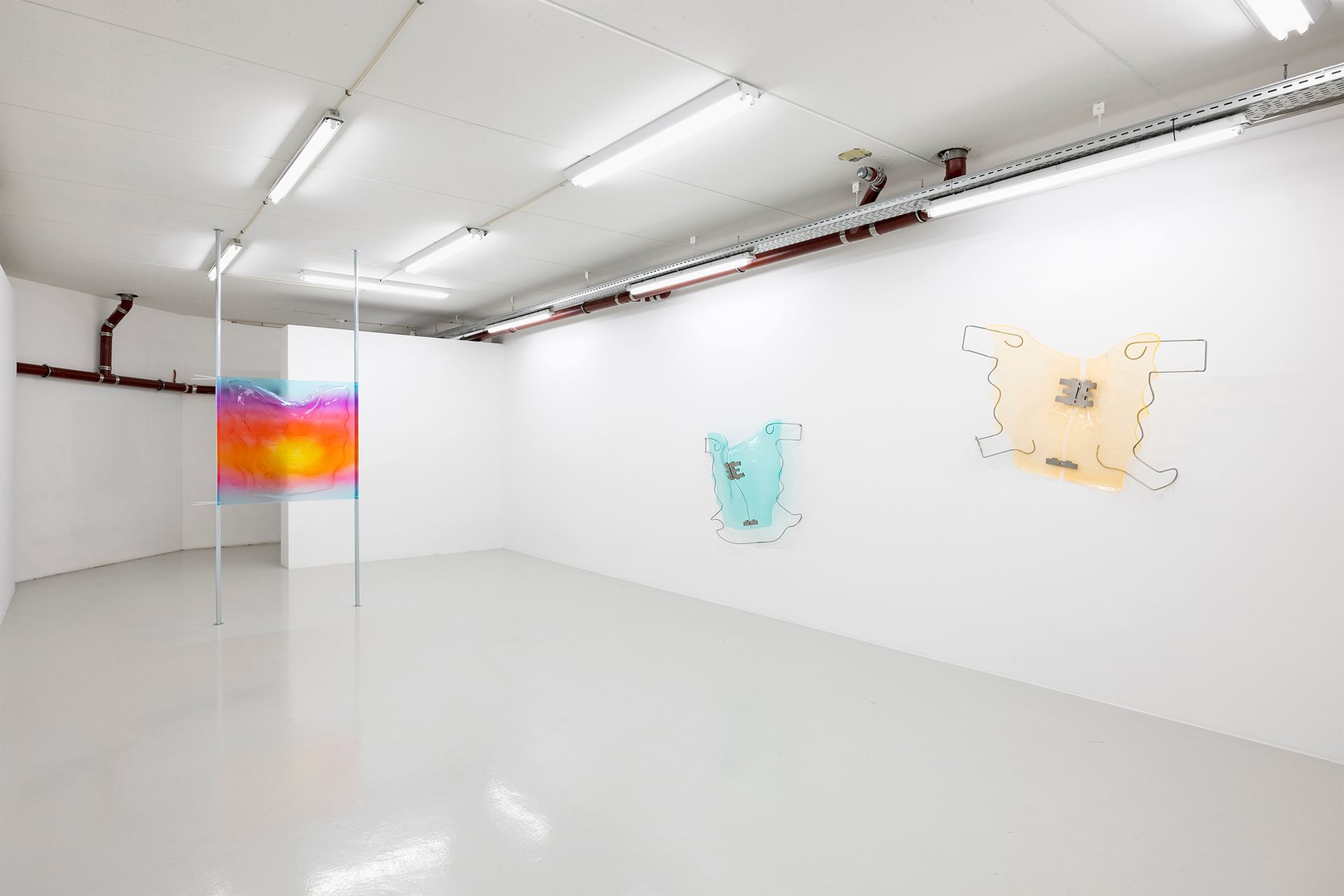 Courtesy of the artist and Lagune Ouest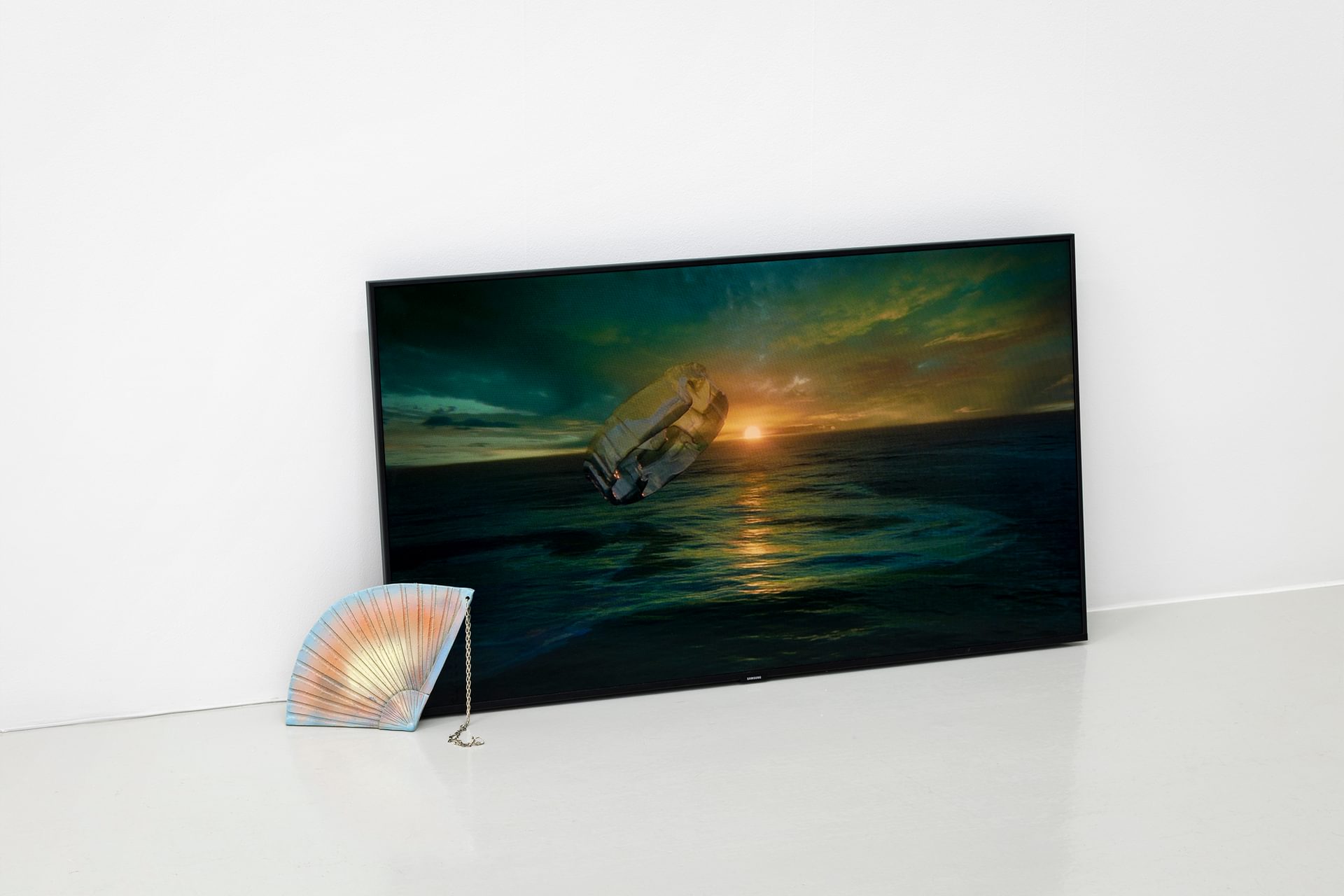 Courtesy of the artist and Lagune Ouest
Laura, I visited the gallery Lagune Ouest when you were in the middle of installing SOLASTALGIA. I was on my way to see the Venice Biennale and you were also planning to go. I know that you have been inspired by Rosemarie Trockel's work - how did you like her presentation at the Central Pavillion at the Giardini?
I was overwhelmed by the amount of work. I love all her output and am especially intrigued by the way she is brave enough to work in so many different material directions, being confident that the strength of her artistic ideas will connect all the different strands.

This also connects with what the two of us touched upon during the installation of SOLASTALGIA, where I was unsure about including my ceramic "Sundown fans" - considering the visual 'tightness' of the exhibition, would they fit in at all?!

Also, being aware that a lot of people think of me as someone who works primarily with ceramics, I wanted to focus on presenting another facet of my practice; I have often been inspired by so many cool female artists like Hannah Levy, Judith Hopf, Eva Hesse and many more, who have all had the courage to work widely across different materials and media.
The Cycle - An Advertisement
Courtesy of the artist and Lagune Ouest
In the end you did install a ceramic fan leaning up against a flat-screen on the floor, which was showing a new video-work: The Cycle - An Advertisement. You told me that before working with ceramics you had worked with video a lot. What informs your choice of media?
In my ceramic works I have been working, broadly speaking, with the same underlying issues that the works included in SOLASTALGIA are concerned with.

For my degree show last year, I made a large installation that consisted of a metal cube structure that you could enter inside and from which I had suspended some rather large and heavy ceramic works.

The installation referred to pregnancy and bodily transformation in the wake of having recently undergone fertility treatment. What I was interested in, really, was the question of how to understand what this artificial manipulation of the body, in the attempt to bring it to act "naturally," means.

In the digital, plastic and steel works that I presented in SOLASTALGIA, my focus was no longer so directly embedded in my own body. Instead it was more directed towards a general interest in how we as humans use technology to manipulate nature, and the human body, in order to shape it according to our ideas of beauty and function.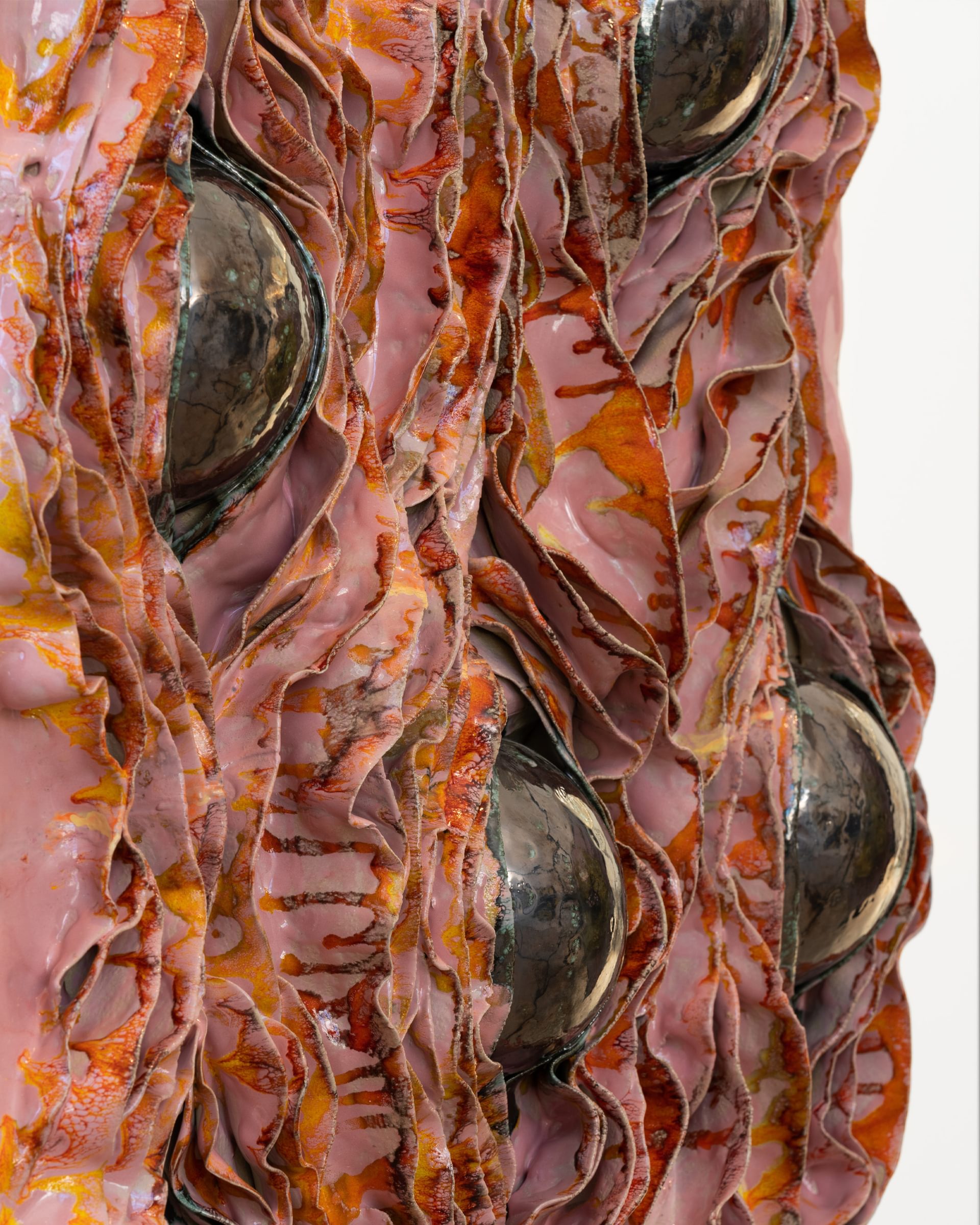 Courtesy of the Collection of Erik Veistrup, deposited at the CLAY Museum of Ceramic Art. Photo by David Stjernholm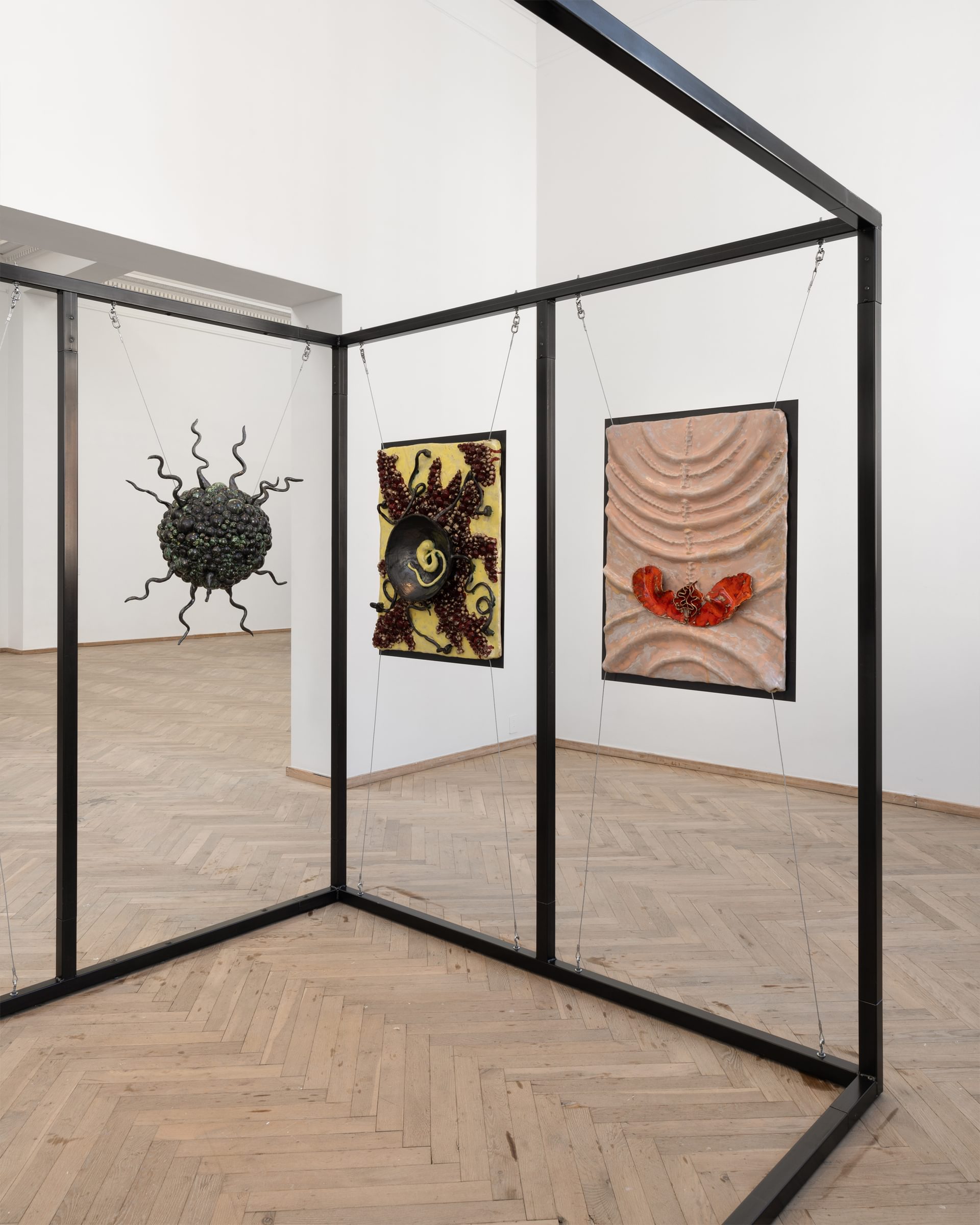 Courtesy of the artist and Lagune Ouest. Photo by David Stjernholm
Instead of humans adapting ourselves to nature, we have such a strong idea of our own superiority that we believe that we can simply manipulate nature so that it is perfectly customised to our desired living standards. What will be the long-term consequences of this approach? How will it effect our bodies and the world around us?

"Solastagia" is a term that I learned from Naomi Klein's book: This Changes Everything. Klein uses the term to identify a specific feeling of worry and desperation about being so totally engrossed in a system where consumer behaviour exerts such a powerful manipulative influence over the "natural" world.

It is a defining condition of existing in this world; I regret it and want to escape it but also I can see how I benefit from it and contribute to it with the services and products I take advantage of and use in both my professional and personal lives. It is a dilemma I deal with in my work both thematically but also all the time in practical terms too.




Courtesy of the artist and Lagune Ouest. Photo by Kim Høltermand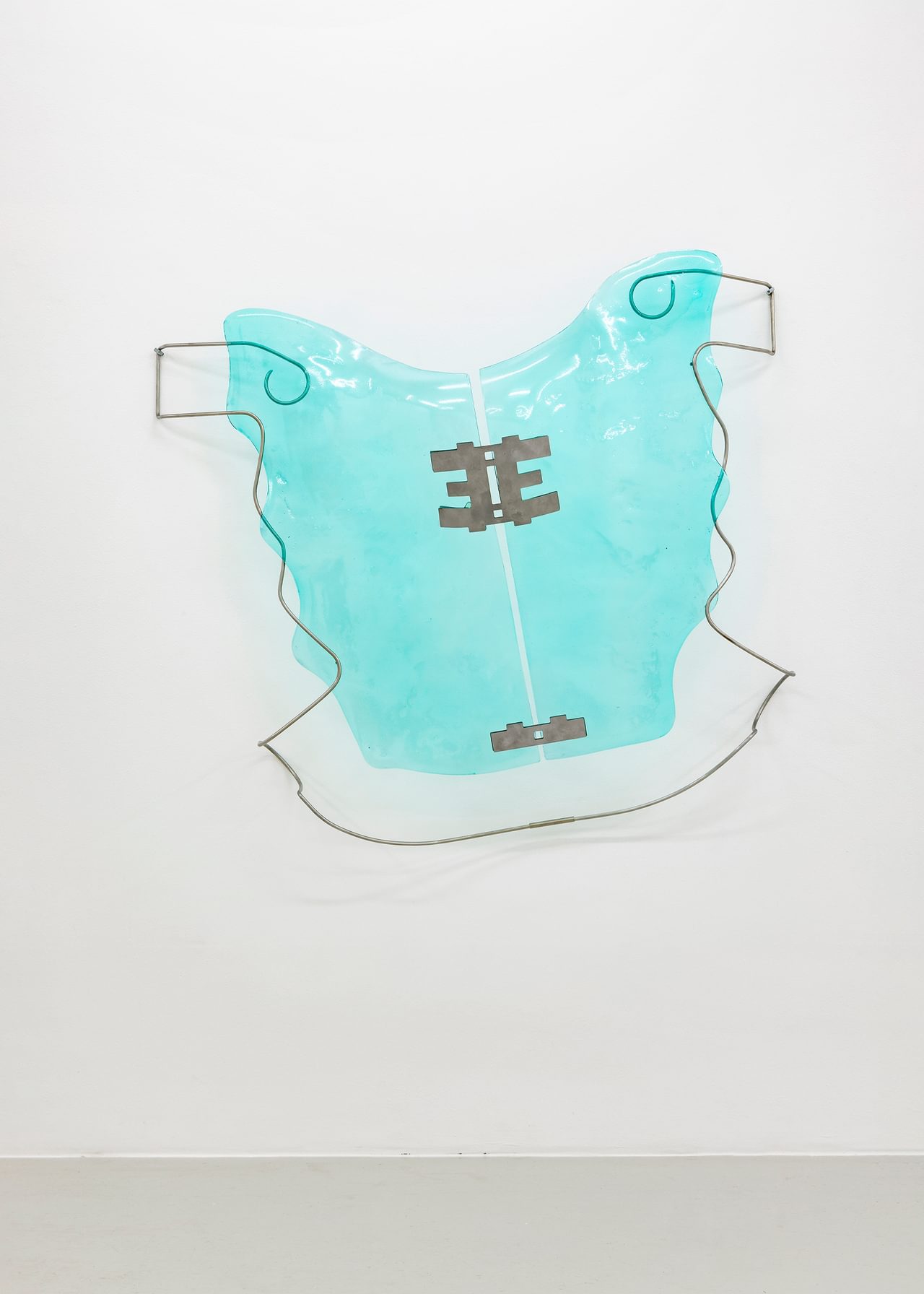 Courtesy of the artist and Lagune Ouest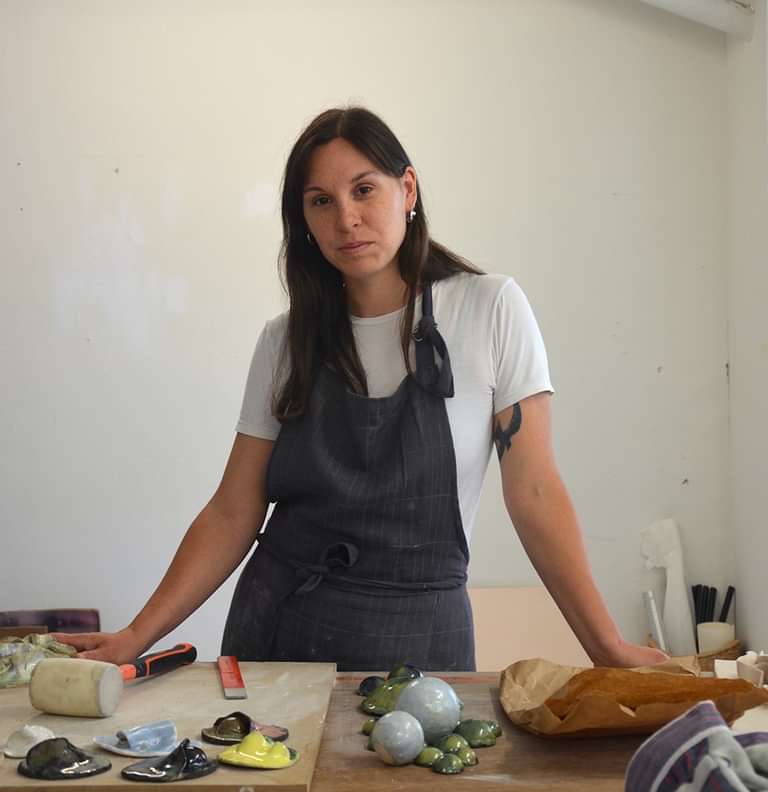 Laura Guiseppi works within the field of sculpture, using materials such as ceramics, metal, glass, fabric, and plastic.

Embracing both natural and man-made aesthetics, the artist traces the close relationship between humans and their environment, from the point of conception, to the reproductive effects of pollutants later in adult life.

Laura Guiseppi (1989, Copenhagen; DK) holds an MFA from The Royal Danish Academy of Fine Arts (2021). Guiseppi's work has been the subject of recent exhibitions at: Kunsthal Charlottenborg (DK), Kunsthal Aarhus (DK), Lagune Ouest (DK), CLAY Museum of Ceramic Art Denmark (DK), Loggia (DE). Upcoming exhibitions include: The Community (FR). Guiseppi received the Blix Prize for her work Underbelly in 2021. Her works are represented in private and public collections such as The Danish Arts Foundation and CLAY Museum of Ceramic Art.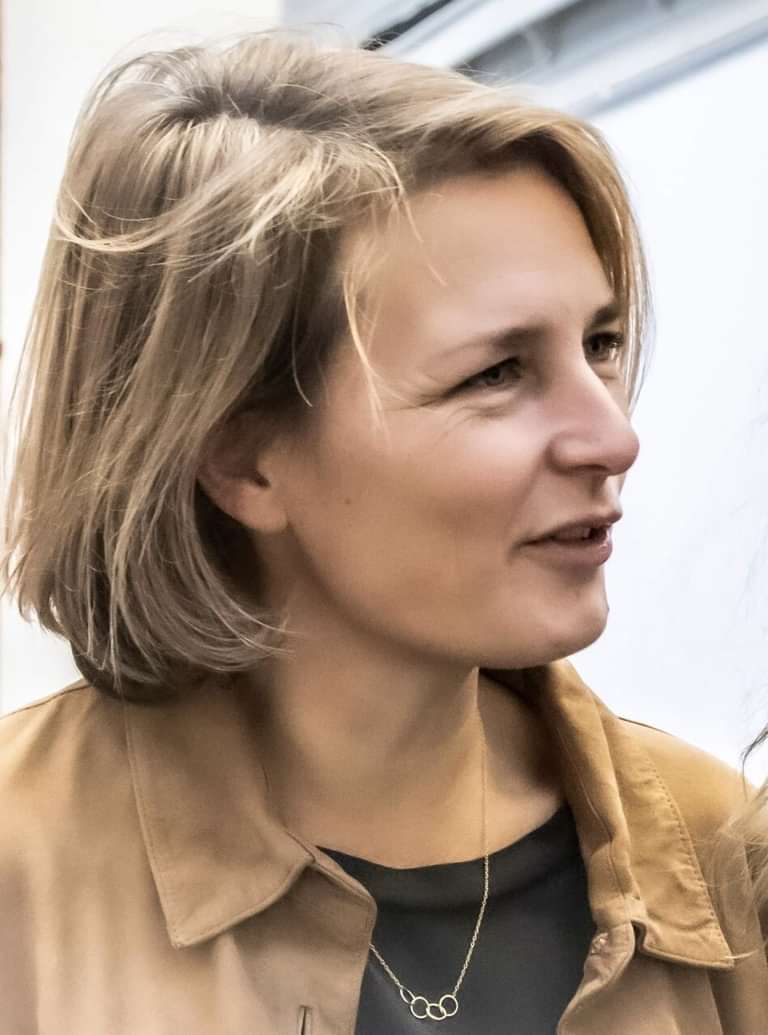 Tone Bonnén is a freelance curator and art consultant based in Denmark. From 2012 to 2021 She held a position as curator of contemporary art at the National Gallery of Denmark (SMK). From 2021 to 2022 Bonnén ran a one-year exhibition program at the exhibition space Gæsteværelset situated in her private home. She is currently engaged in kick-starting an art landscape as an extention of the permanent collection at Fuglsang Kunstmuseum at Lolland, in the south of Denmark.