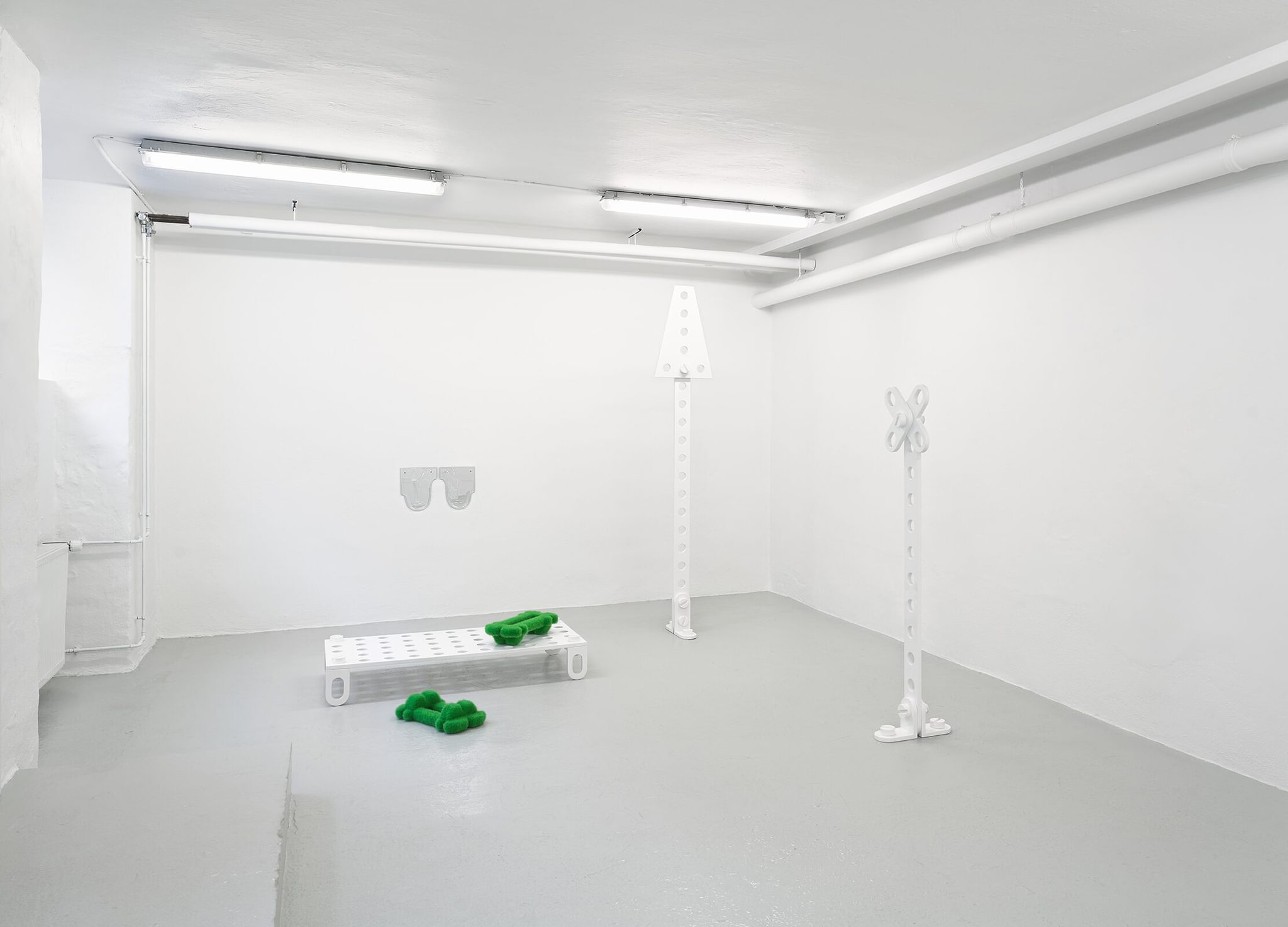 Courtesy of the artist and C.C.C.
Could I start by asking you how you describe your practice? What is the balance like between your interest in exploring individual sculptural forms vs installation-based environments?
I'm occupied with objects' embedded codes, and their effect on social dynamics - how people define themselves, and decode each other through objects which represent and reflect personality. In other words, I'm occupied with creation processes, and the continuous reconstruction and cultivation of identity.

I'm interested in the human tendency to hunt for recognition and a sense of belonging, and how these needs become an engine driving consumer culture, where materiality is often a determining factor for social status and hierarchies.

I construct environments with an organic relation between the spatial and the individual sculptural form. All sculptural elements are equally important to maintain the right tension in the exhibition space. I often think of my sculptures as pieces in a game, or as characters in a play.

In my solo shows, the primary work is the installation and the spatial experience. But I only see a sculpture as a finished piece when it reaches an independent status, so it can step out of my narrative.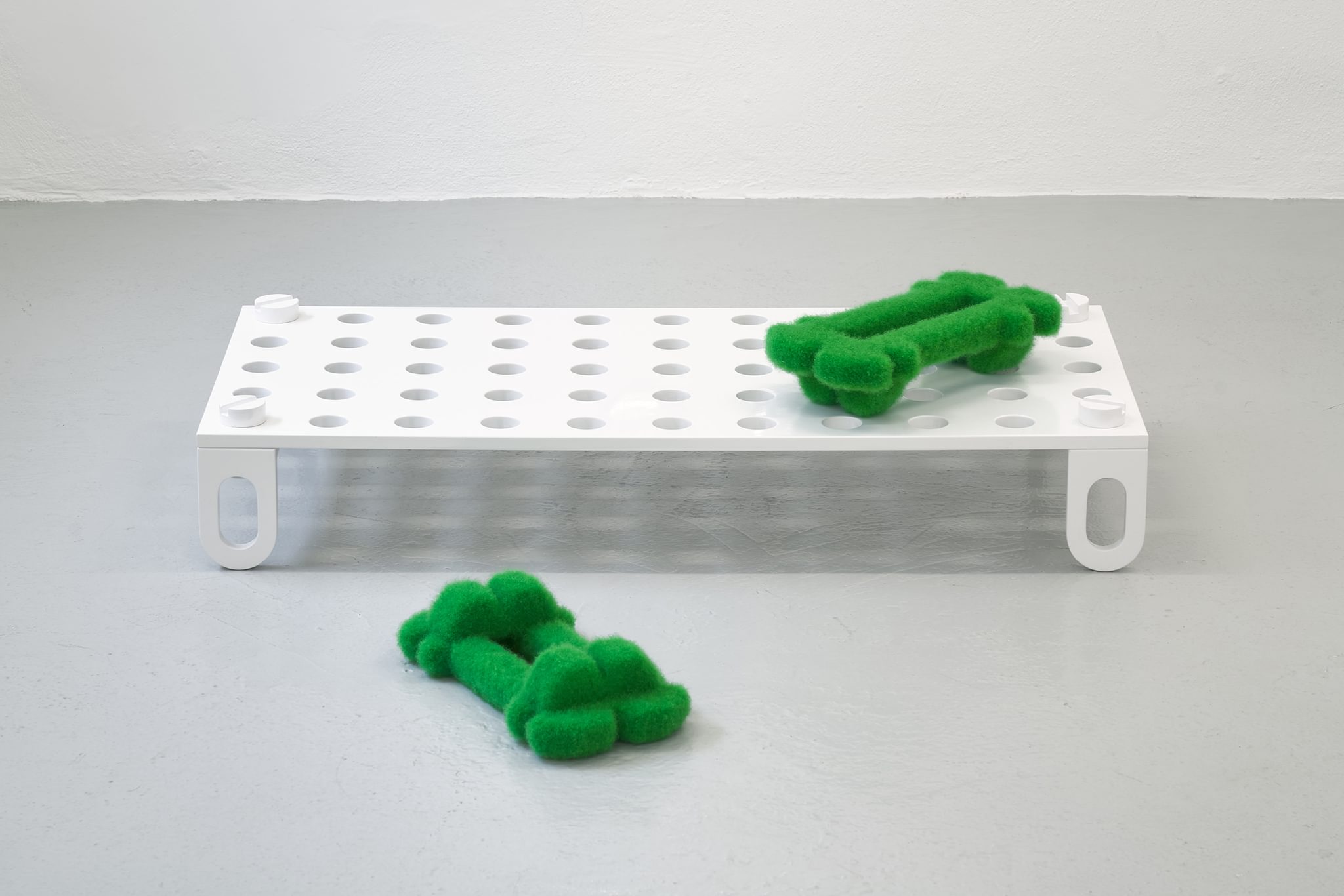 Courtesy of the artist and C.C.C.
Could I ask you to talk a little bit about your interest in packaging materials and the aesthetics of consumer culture?
In my latest works I'm dealing with visual languages that are motivated by an agenda of generating profit - ones that seduce and attract the viewer by being entertaining and charming... I'm working with the psychology behind the "must-have" factor - how objects generate value in terms of social capital and how they can induce a feeling of self-esteem and confidence.

Surfaces, texture and materials play a central part in my practice. My works in merino wool are inspired by shock absorbing packaging. The shapes are directly copied from foam used to keep products in place in cardboard boxes during transport. By covering them in merino wool, I intend to increase the feeling of luxury and exclusivity, thereby insinuating that the product being stored must be highly precious.

I became interested in wool as a material, because I studied fly fishing, and I became generally fascinated by the precision in the colourful design of fishing lures. The way I use colour in my work is inspired by hunting and how to lure prey. I use colour to highlight or distribute attention.
Could I ask you to talk a little bit about your series of white construction sculptures?
In my exhibition 'SOLO', I showed the first series of works inspired by the basic principle of the construction-toy Meccano, which is a system of modules. I created my own scaled up versions of modules, to compose a series of simple silhouettes suggesting an environment associated with a private home or garden.

Painted white with a high glossy finish, the sculptures refer to adjustability and to a commercial and versatile Scandinavian tradition of interior design – an affordable kind of furniture made to match any kind of home or anyone's needs. You could say that I'm considering the sphere around private property as a machine, and social structures as mechanics that need to be constantly adjusted, maintained and updated.

Another important aspect of this exhibition was the mood created by the clash between an innocent and child-friendly appearance on one hand, and a mechanical reality on the other, as evoked via the oversized nuts and bolts.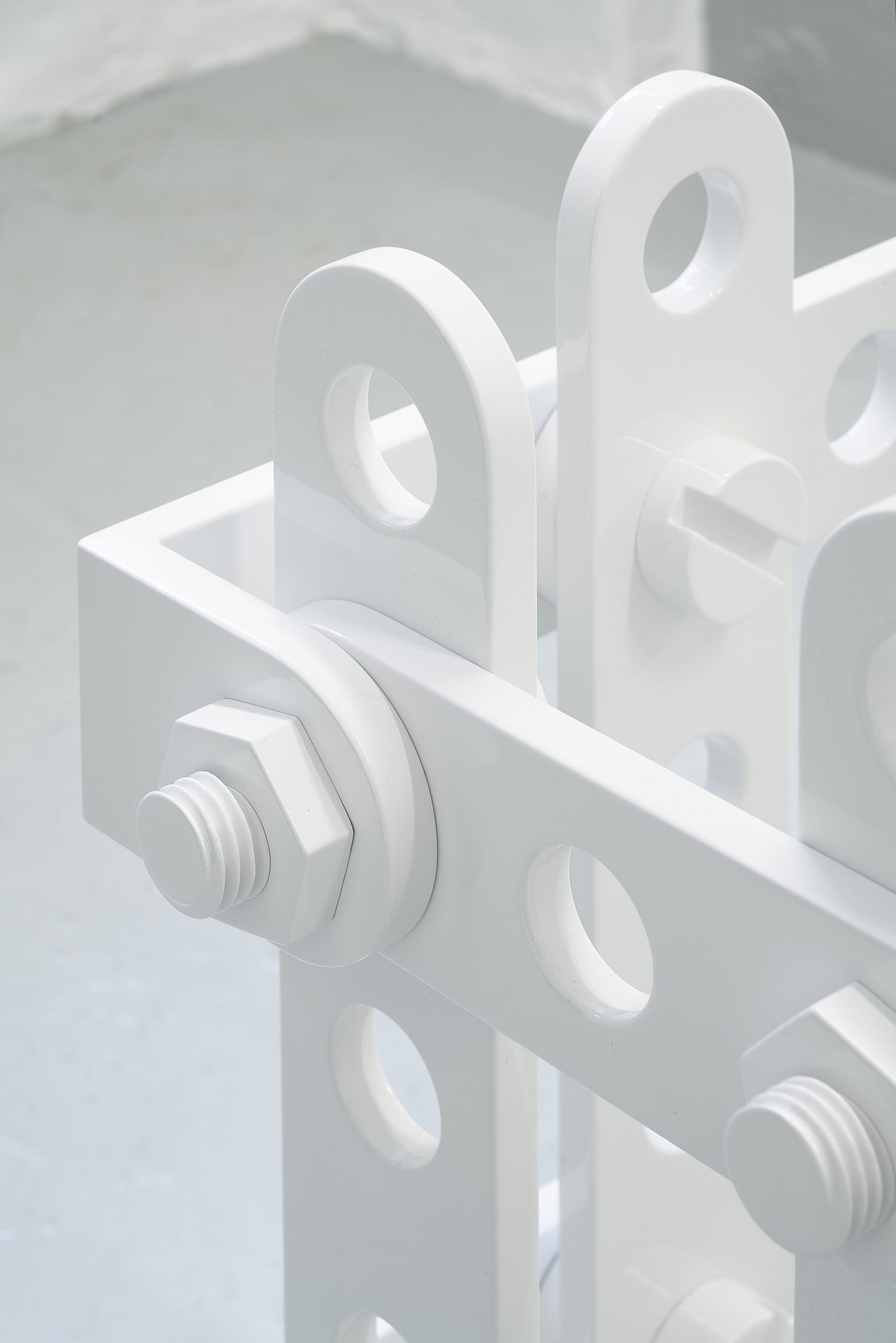 Courtesy of the artist and C.C.C.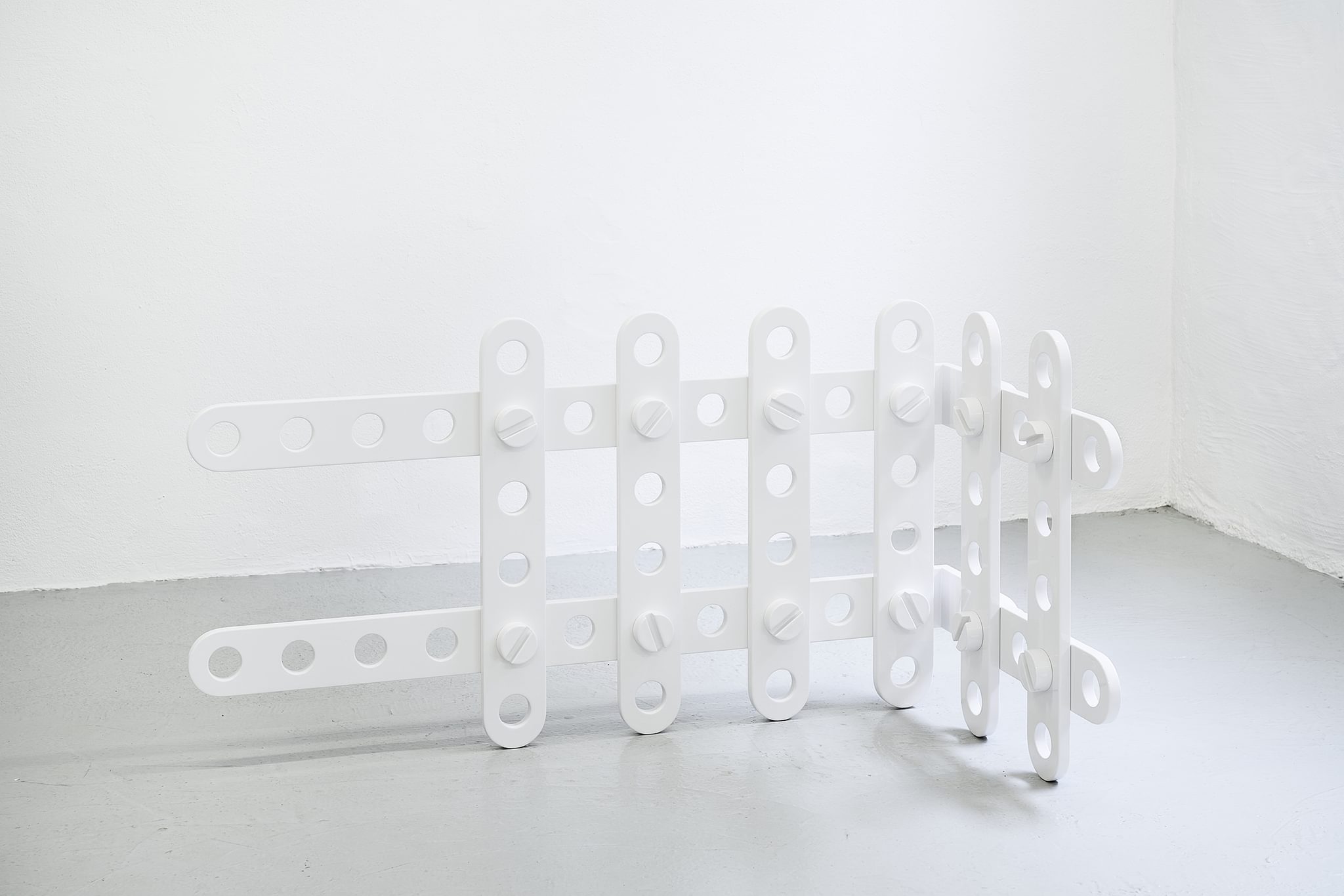 Courtesy of the artist and C.C.C.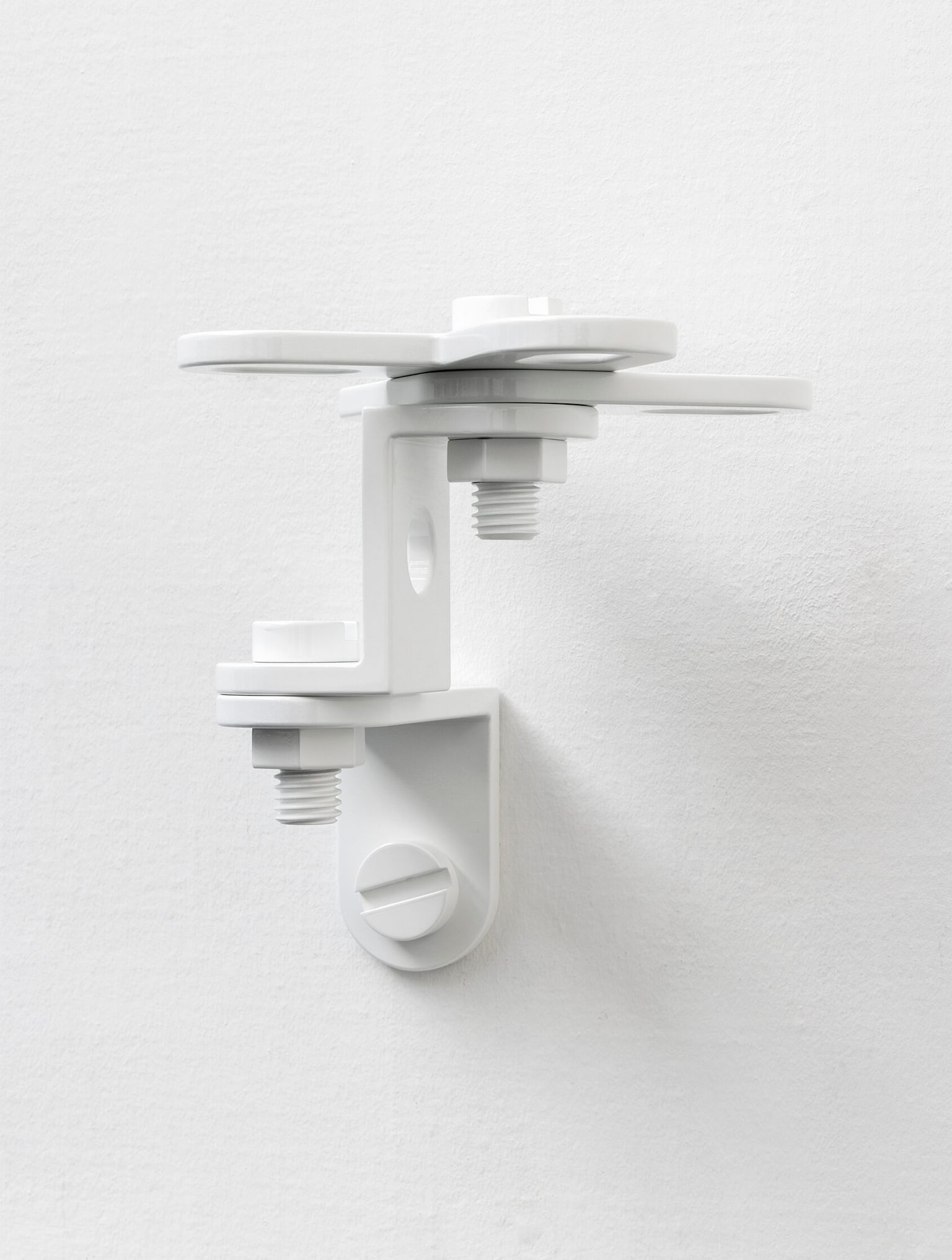 To what extent does your work draw on memories from childhood?
The sculptures inspired by Meccano have especially evoked childhood memories among an elderly male audience , which makes good sense, since this toy was primarily created for boys.

An advanced construction toy is designed to develop a child's ability to invent, encouraging them towards becoming small engineers. Parents have the opportunity to encourage their children's focus of interest from an early age using toys, and children are very fast to sense what makes their parents particularly proud, what their parents' own interests are, and how parents often wish to see themselves and their own interests mirrored in their child.

I'm interested in the exchange between expectations, self-realisation, ambition and recognition, and how these factors effect people from childhood and throughout life.

To me it's a breaking point when children become old enough to relate consciously to expectations, and how they negotiate between their own expectations, and those from their parents, from the environment in which they grow up, and from society in general.

Could you give some examples of artists whose work has been important for you?
Yes, for sure.

Jean Luc Moulene, Ghislane Leung, Jumana Manna, Mike Kelly, Cady Nolan and Claes Oldenburg is a small selection of my favourite artists.

There was recently a big exhibition at Gl. Strand in Copenhagen showing Lee Lozano, and I was totally blown away by her work. She is an amazing artist.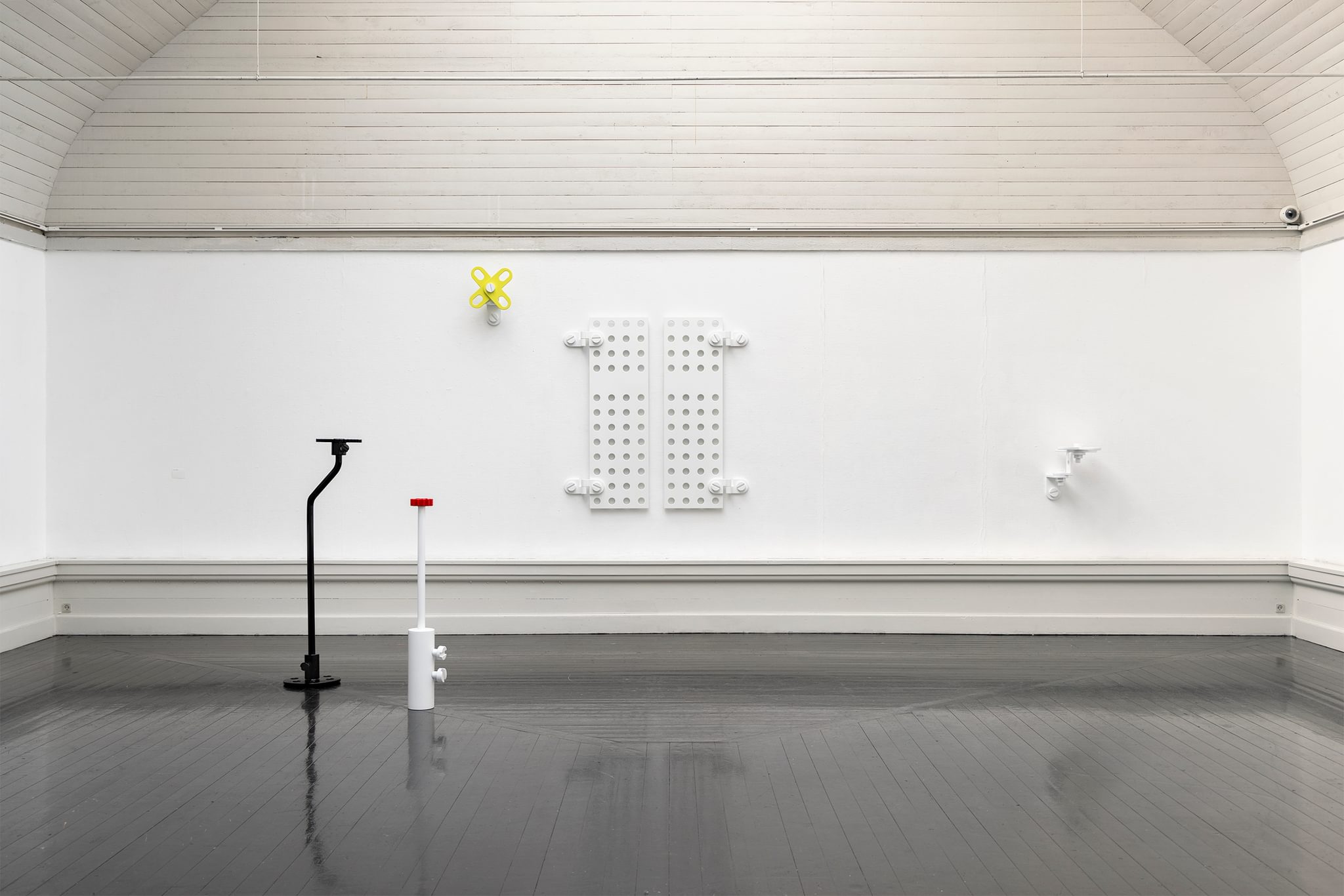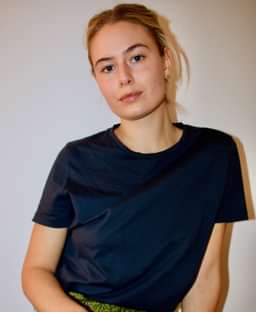 Lulu Refn primarily works with sculpture and installation. Her fascination with creating an atmosphere or mood with sculptural elements is based on producing imitations of previous affiliations and constructing a new context. By redefining and examining their meaning, she explores the ambiguity of references. Basing her process on systems, she creates a structure of serial components that are then introduced to new variations. Refn works from a fluid understanding of both the spatial and physical, an idea that everything is only held in place by the reality one has determined.

Lulu Refn (b. 1989, Copenhagen: DK) holds an MFA from The Royal Danish Academy of Fine Arts (2018). Refn's work is currently on view at Den Frie Udstillingsbygning (25th Nov. - 30th Dec) (DK) and her work has been shown at exhibitions at Kunsthal Charlottenborg (DK), C.C.C. (DK), kunstscenen.xyz (DK). Her work is represented in both private and public collections such as The City of Copenhagens Art Collection.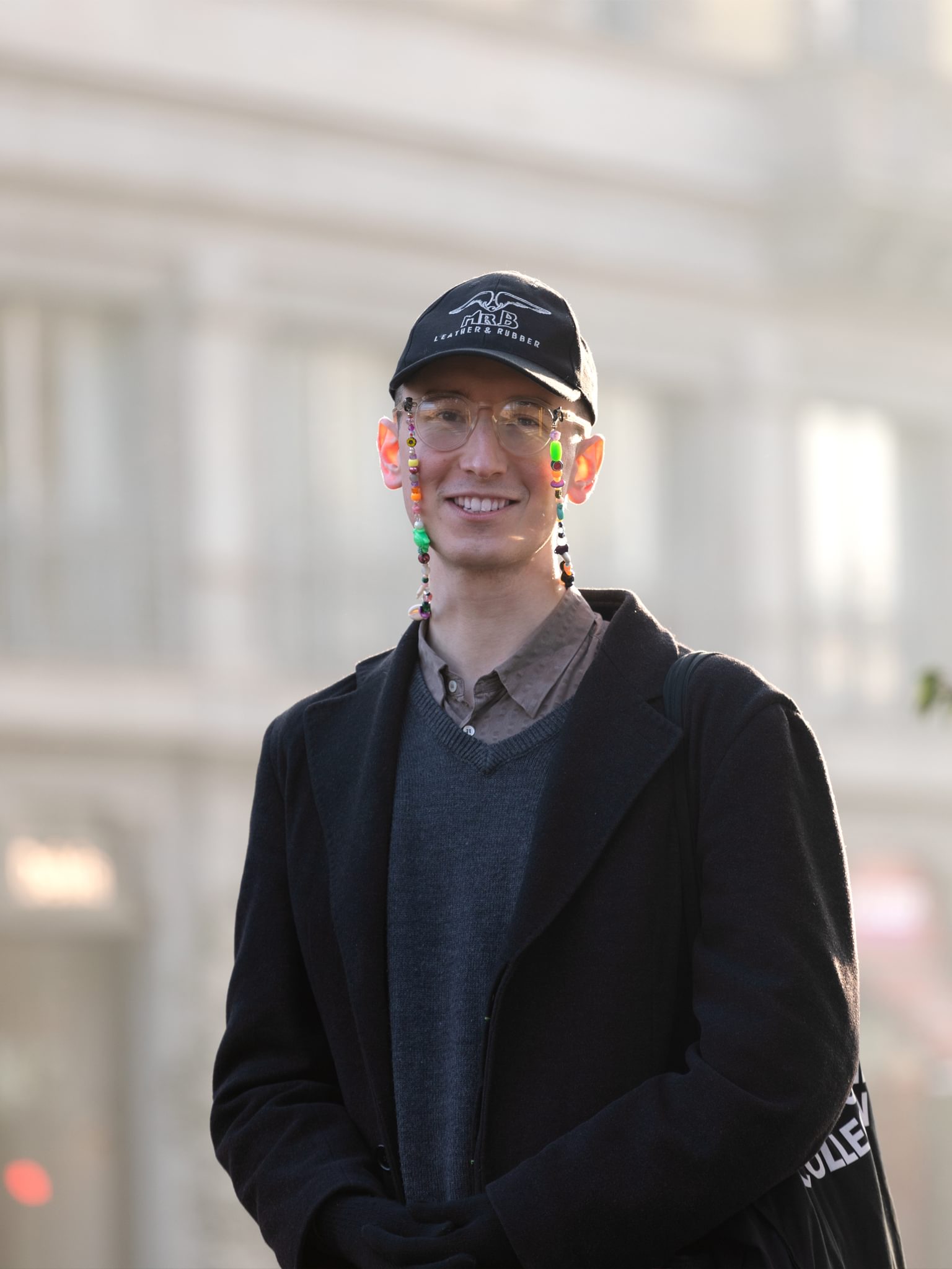 Oscar Gilbert is a gallerist and writer based in Copenhagen, Denmark. In 2019 he founded the contemporary art gallery OTP Copenhagen.