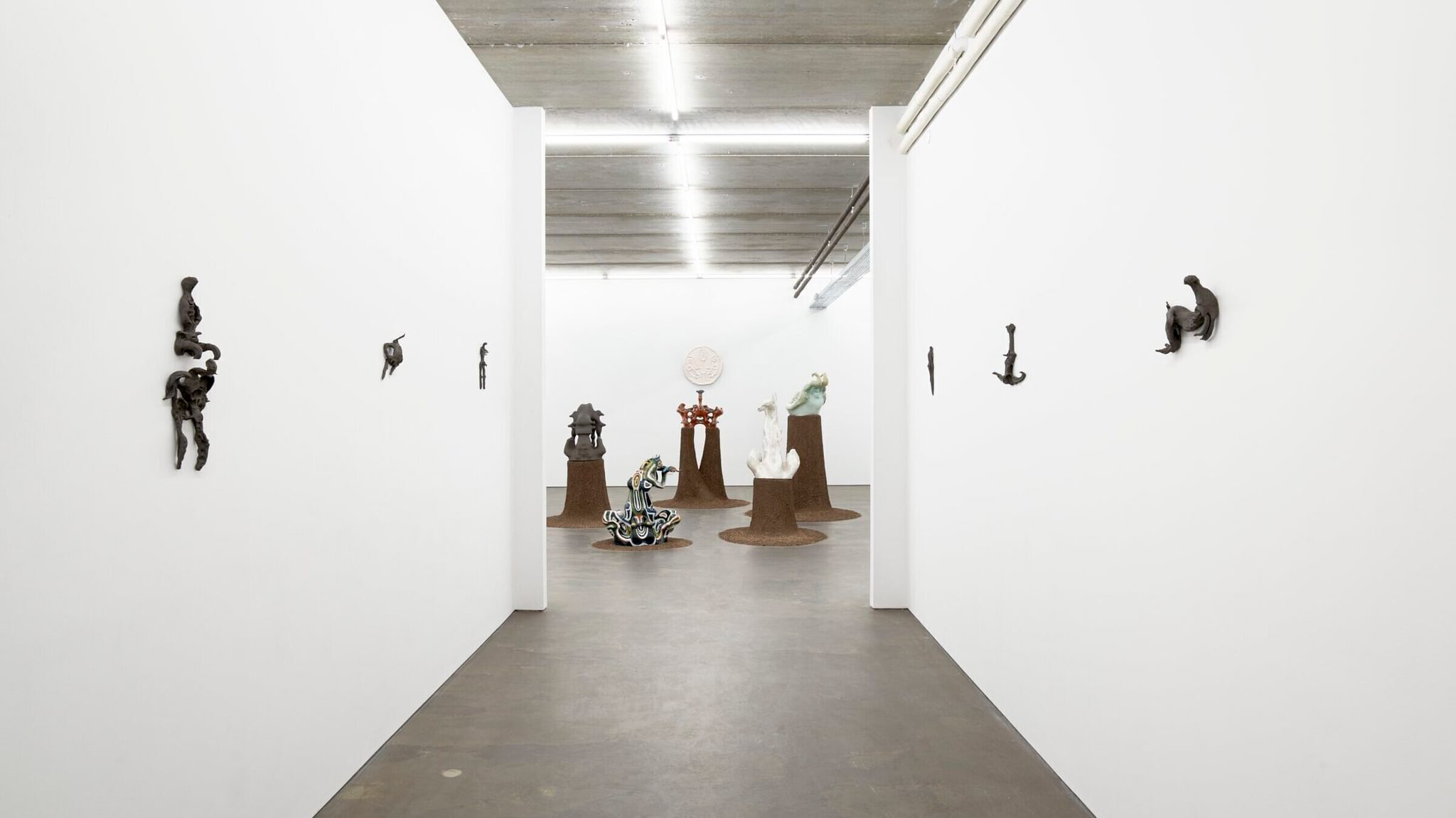 Courtesy of the artist and Andersen's. Photo by Malle Madsen
Please could I ask you to talk a little bit about how your interest in Animism came to be?
I see Animism as a crucial part of sculpting - both historically, culturally, and in a non-secular manner. The materials we each choose to work with, have so many different inherent qualities and limitations - and can easily become partners to have dialogues with.

For me, there is something fundamentally intoxicating about working with a material that is so fully alive and reactant as clay is.
How do you relate ideas of memory and spirit?
I don't think I have any satisfying answer to this question! I imagine memory and spirit as deeply interconnected, it could be two words for the same thing.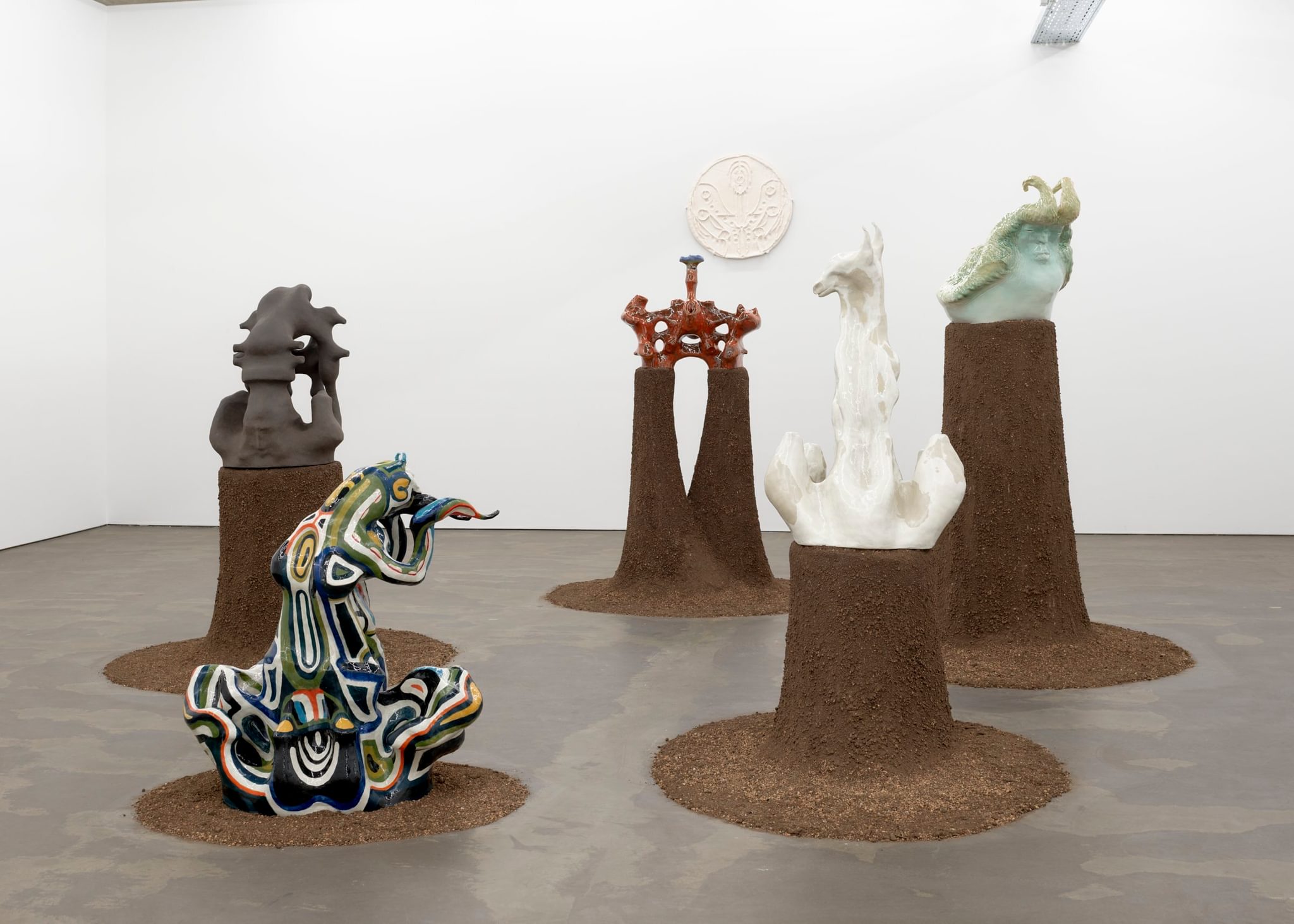 Courtesy of the artist and Andersen's. Photo by Malle Madsen
How do you imagine the connection between artifacts and creatures?
I think it takes very little imagination when looking at something crafted by human hands, to see something alive. And then with a bit of empathy and humour it is not far from being a creature of some sort.

Also, items that are historical and have clear reference to old worlds are even easier to imagine as alive and energetic.
Several of your works have a signature glazing with these almost patterned bands of colour - please could I ask how you relate to this particular approach to glazing and colour?
I would say that my work in general can be sorted into different families or clans. The colorful ones I started making while studying at Bornholm and working on a project about portraying ghosts.

The colorful linework developed through a wish to manipulate the surface into becoming a type of skin - the skin of a clan of creatures that to me somehow work as lucky charms. This linework is wonderful to engage with, because I get to enhance the forms adding another layer to the process, which takes a whole lot of time and attention.


What was your experience like working in the relatively remote school of glass and ceramics on Bornholm?
It was a big challenge to begin with, that throughout the years faded into a very special and heartwarming experience. Living and working in a broken fishing town felt surprisingly uplifting artistically, and also set the perfect frame for really strong relations and isolated creative processes.

The idea of working in that kind of environment started feeling like some sort of retreat, a positive and important one.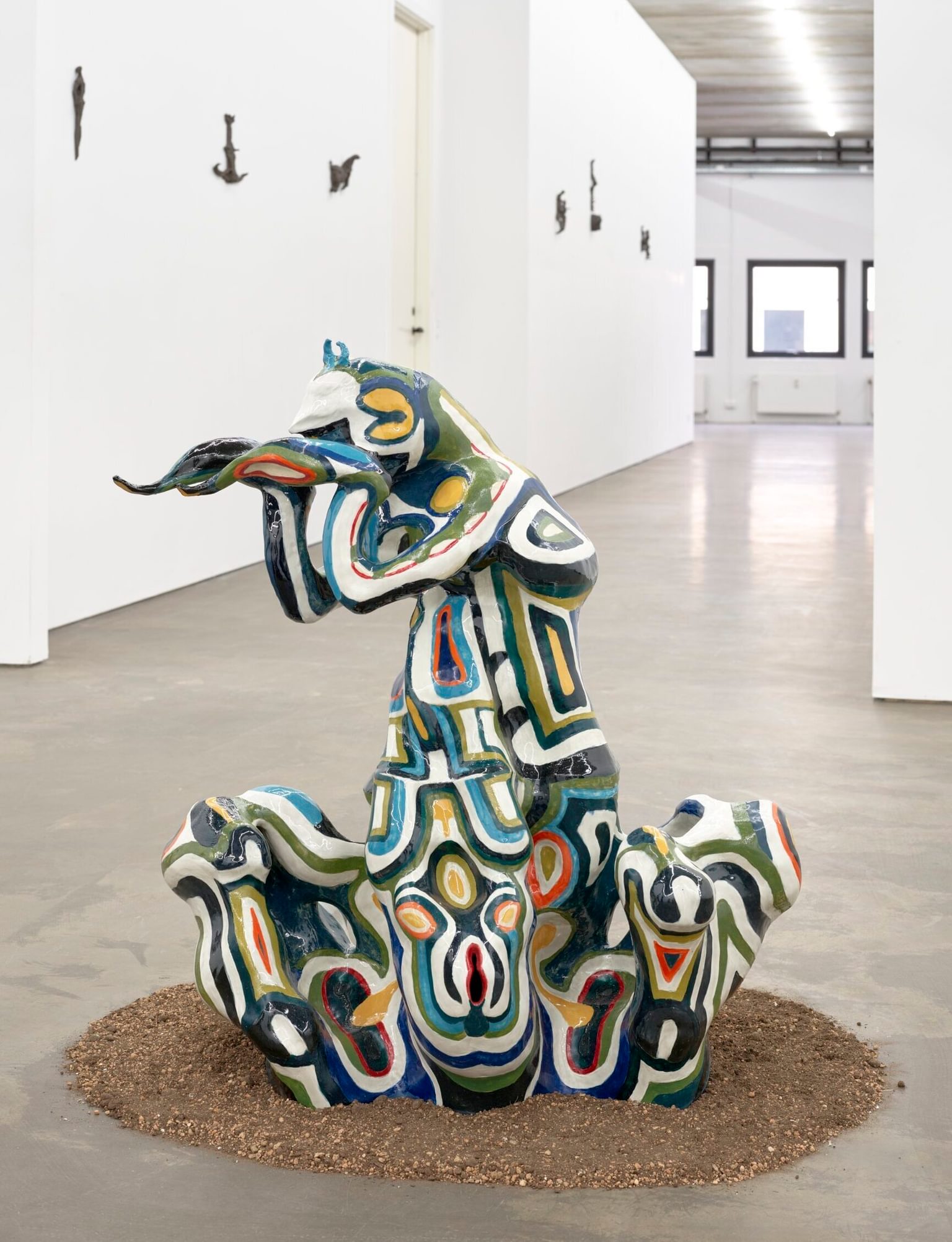 Courtesy of the artist and Andersen's. Photo by Malle Madsen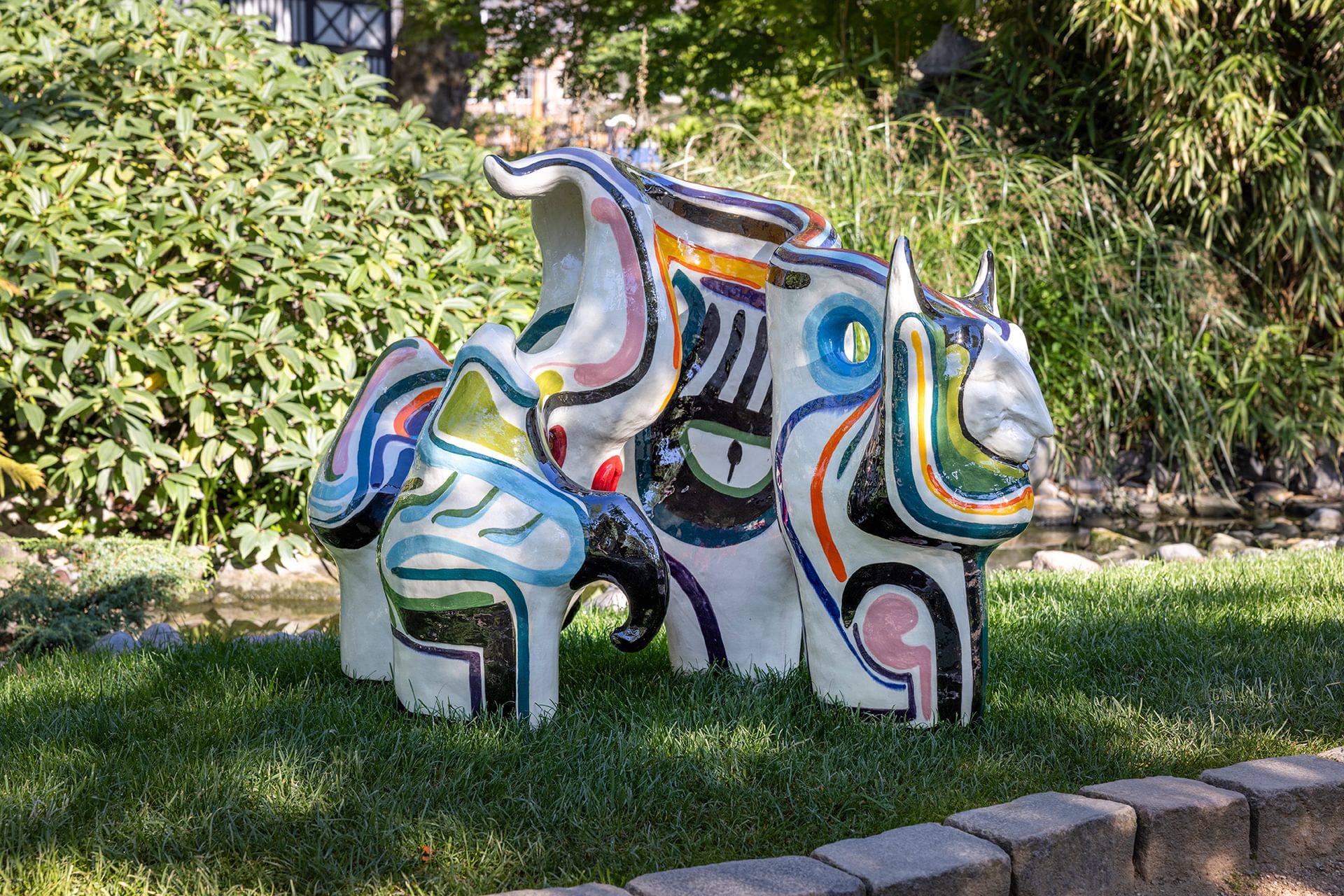 Courtesy of Andersen's, Copenhagen and CHART in Tivoli 2022. Photo: Jan Søndergaard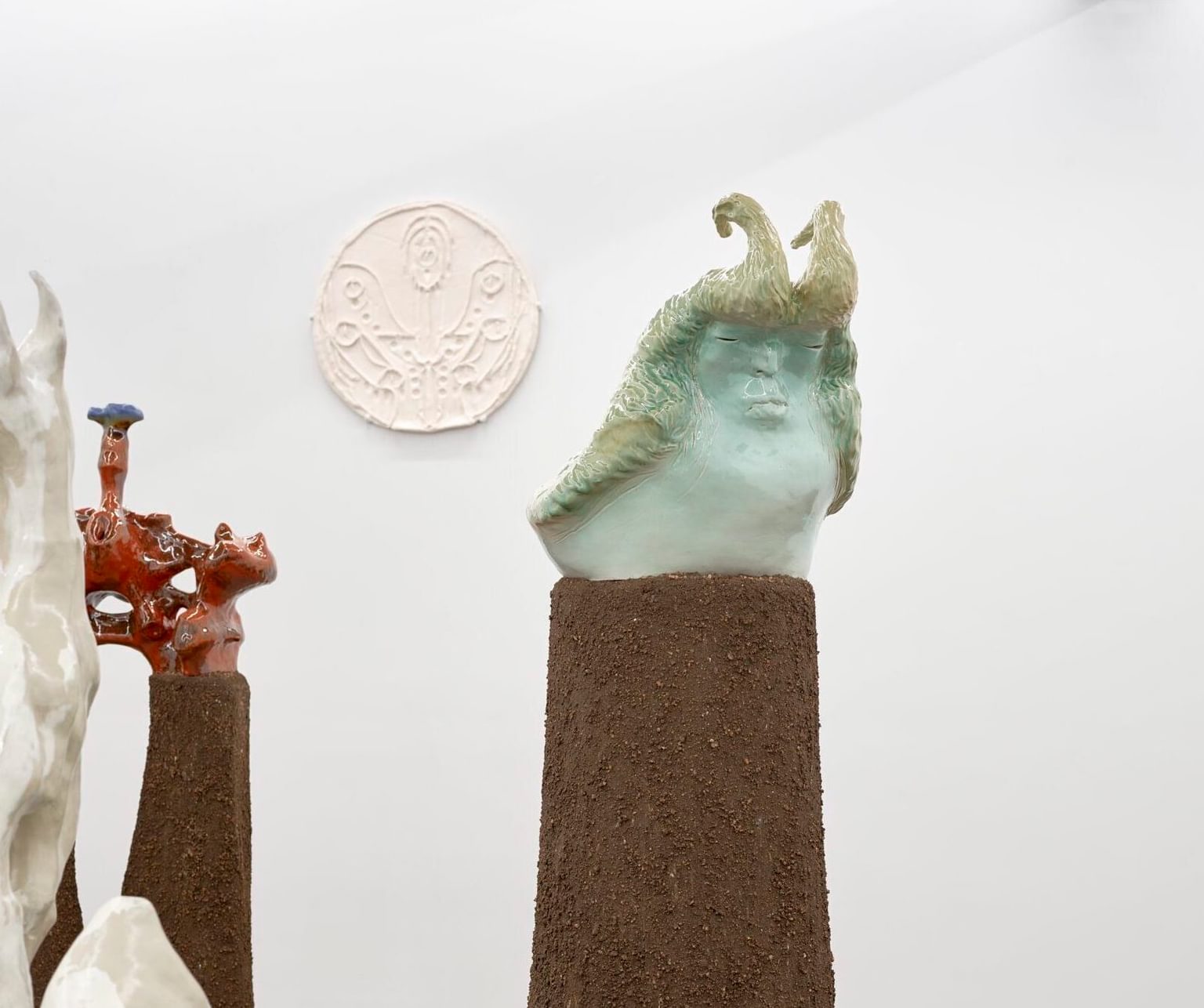 Courtesy of the artist and Andersen's. Photo by Madsen
Are you interested in characters or storytelling in your work? Do you think your sculptures are endowed with personality?
I am definitely interested in character building. I very much enjoy building families or groupings of different characters, who have certain references to symbolism, mythologies, nostalgia, dreams, mysticism etc. I work very much like any other person who creates a world for themselves and inhabits it with characters.
Please could I ask you to talk a little bit about how you decided upon the wonderful 'podiums' that are included in your current solo show Amnesia at Andersen's?
The podiums I created for Amnesia were made to underline the notion that soil conceals memory - that the underground is a large container of collective memory.
Why do you decide to work with a material like clay?
Clay is such an alive and humble material. It truly encourages you to have a dialogue with it. It speaks. I haven't yet found another medium that does it in the same way for me. The very primitive nature of clay makes it uncomplicated to enter a process of externalizing inner imagery, dreams, nostalgia and other non-material influences.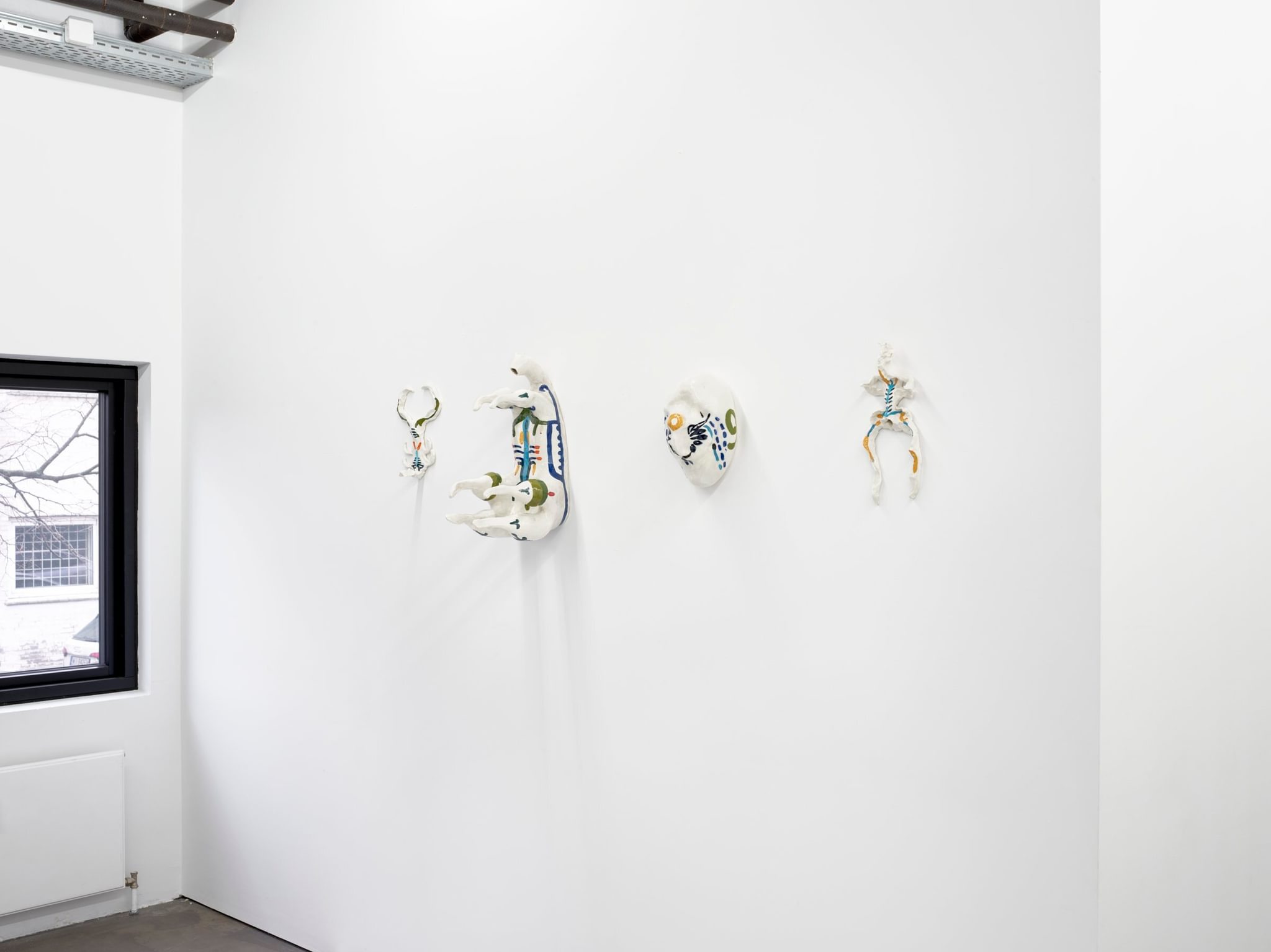 Courtesy of the artist and Andersen's. Photo by Malle Madsen
How does your approach to working change when you are producing more relief-adjacent or wall-mounted works as opposed to freestanding sculptural works?
The process of sculpting for different surfaces varies in the way that I initiate the piece. Working on a freestanding sculpture, the process begins on the ground and coils towards the top - creating a dynamic movement that very naturally grows at a certain steady pace according to intuition.

Whereas the process of sculpting for walls for instance breaks the flow and forces me to begin in more abrupt places, cutting images in half and letting them grow from a new place of greater complexity.

Are there particular artists whose work has been most important for you?
There are many artists that are important to me. I must say I am especially grateful to Ovartaci, whom I regard as one of the most interesting treasures of Danish art history. Also Hieronymus Bosch, Frida Kahlo and M.C Escher have always been important to me.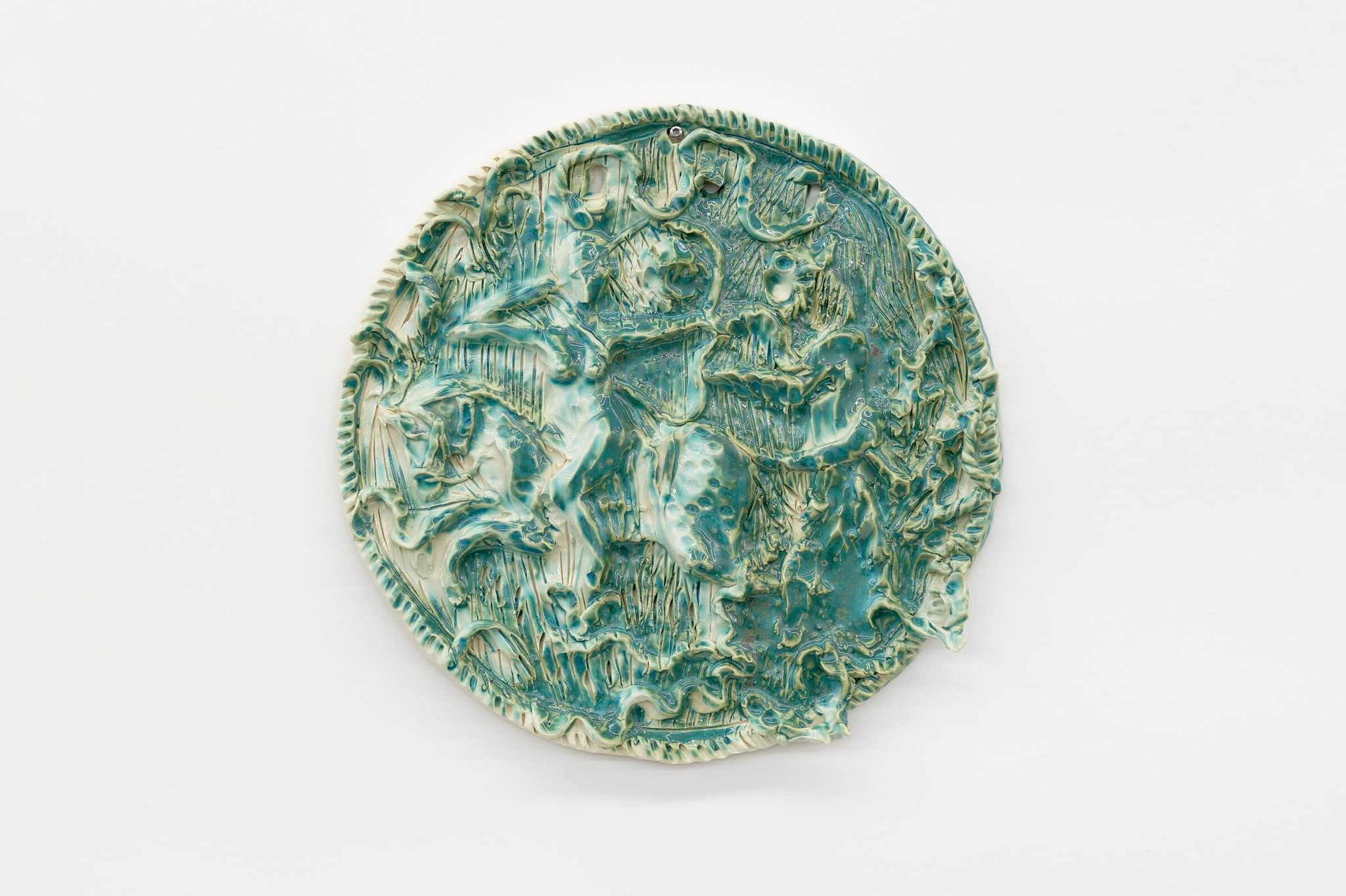 Courtesy of the artist and Andersen's. Photo by Malle Madsen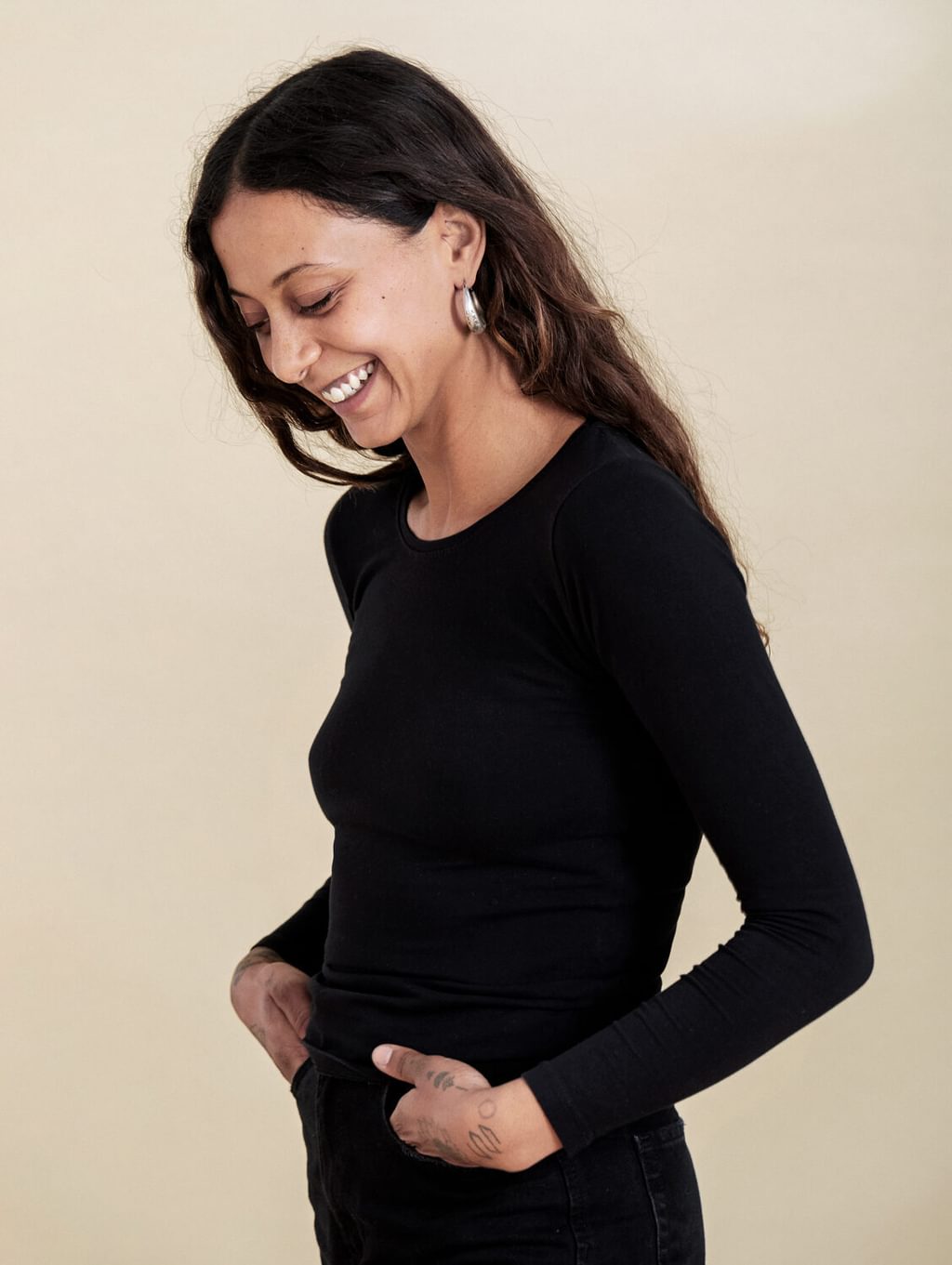 Jasmin Franko (b. 1992) is an Iraqi-Hungarian artist born in Denmark. She lives and works in Copenhagen with a degree from the Royal Danish Academy - Architecture, Design & Conservation - Glass and Ceramics (2021).

Franko's practice involves a close engagement with form, using clay as her medium. Over the past years she has been especially focused on reclaiming the importance of craftsmanship in the landscape of arts.

Through reference to nostalgia, dreams and art history, Franko's ceramic sculptures share a fundamental interest in animism in contemporary society alongside the limitless potential of the living material clay.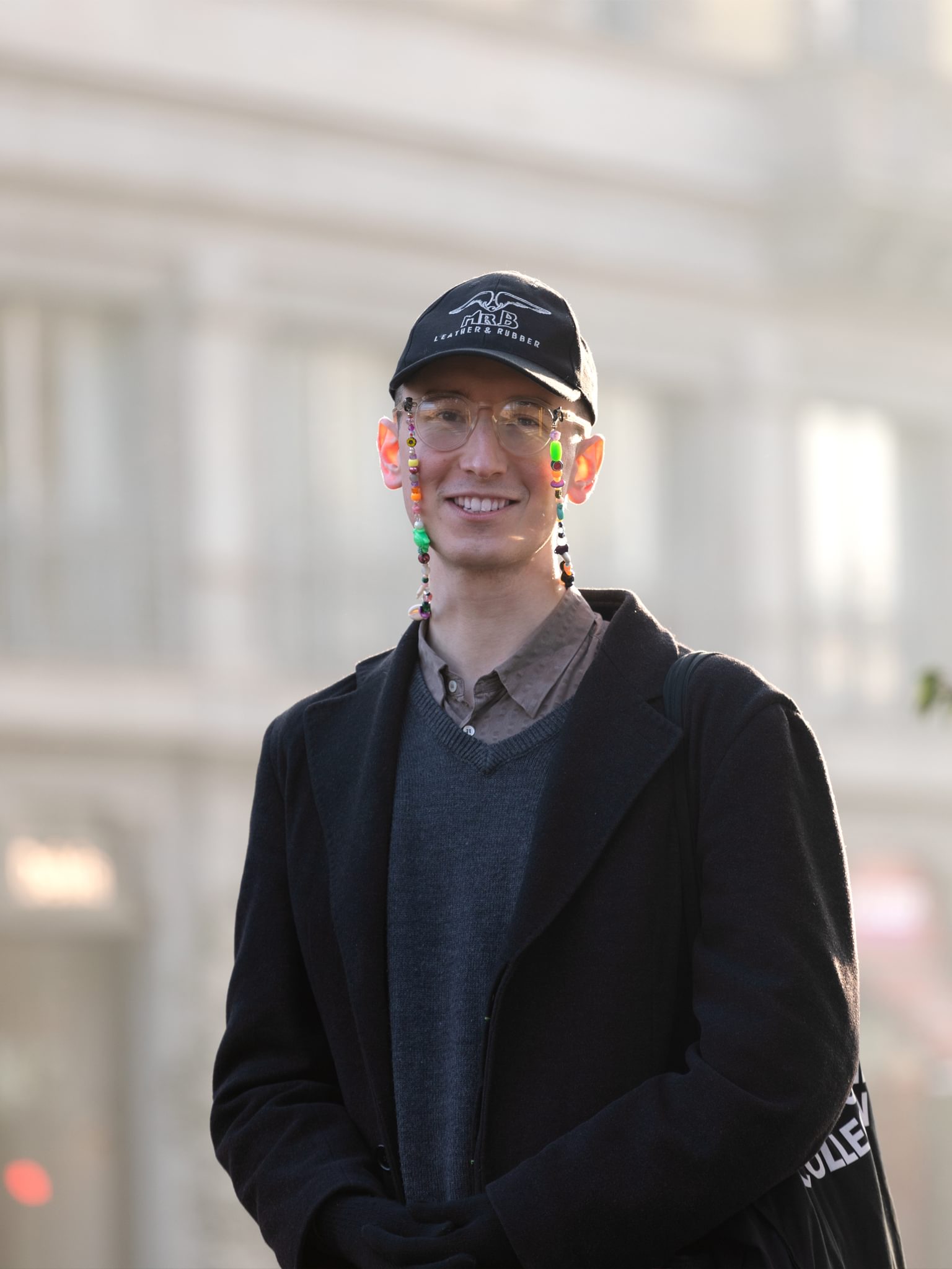 Oscar Gilbert is a gallerist and writer based in Copenhagen, Denmark. In 2019 he founded the contemporary art gallery OTP Copenhagen.