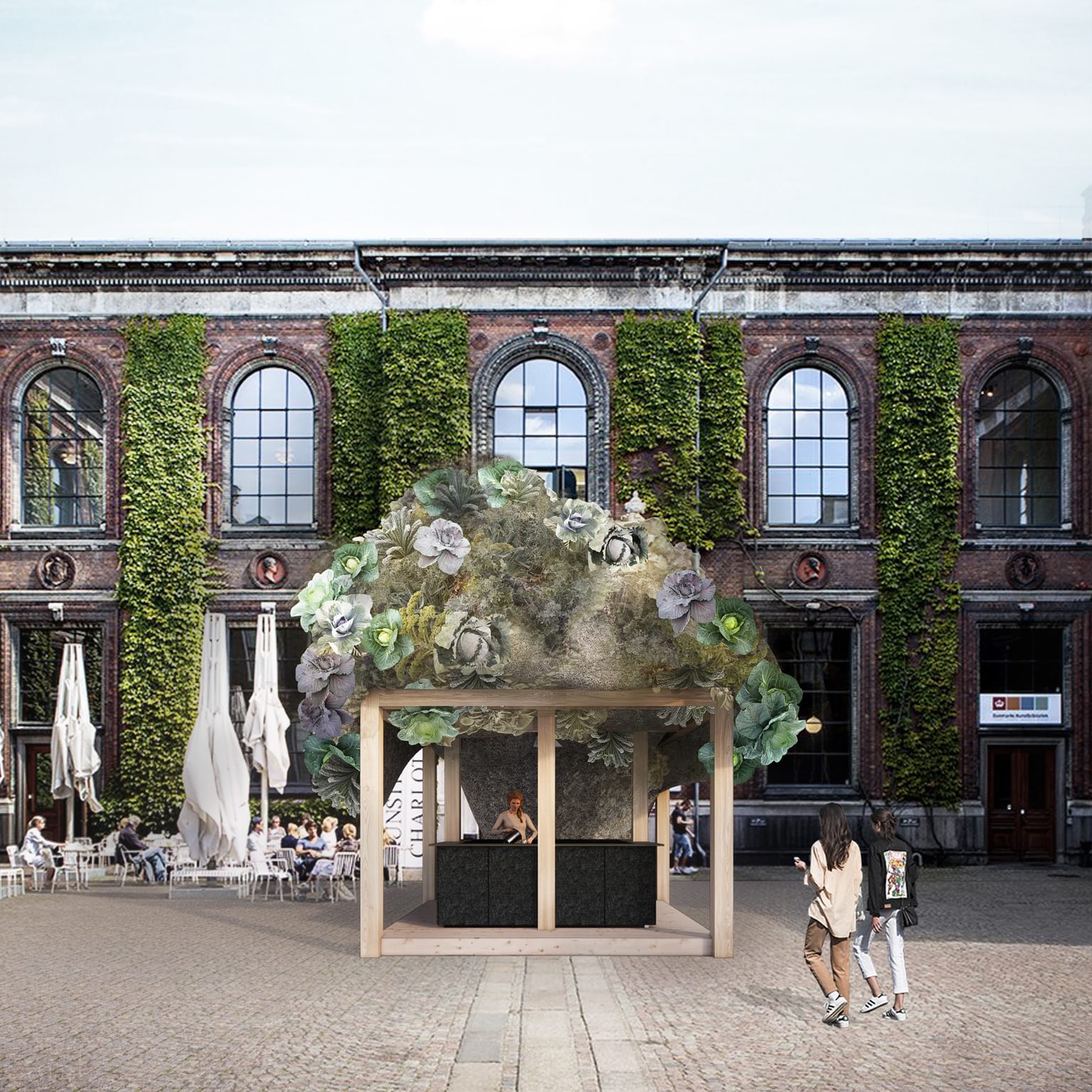 Selected as finalist for CHART Architecture 2022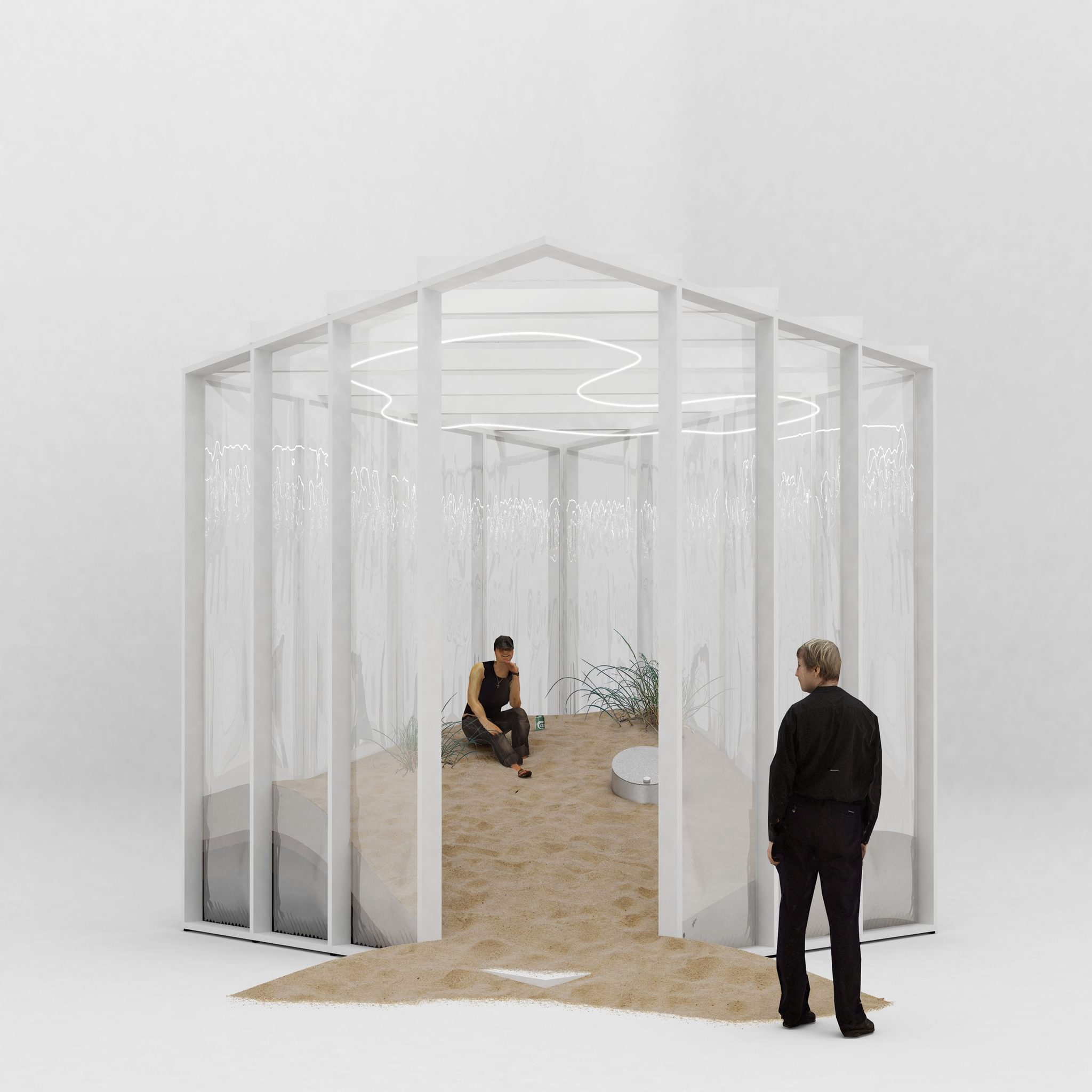 Selected as finalist for CHART Architecture 2022
After reviewing submissions from teams of newly-graduated architects, designers and artists, this year's international cross disciplinary jury has now selected five finalists who will be invited to realise their vision for a temporary pavilion at this year's CHART.

Responding to the competition theme Bio Architecture, each of the five finalist teams have outlined a compelling proposal for structures that explore a symbiotic relationship between architecture and nature, and that offer fresh insight into how the use of new materials can help foster a more sustainable built environment.

Each team will realise their designs and install their proposed temporary pavilions at the historic Charlottenborg courtyards here in Copenhagen. The process will be supported by Arup, who will offer guidance through the process. During CHART the pavilions will play a vital social role as they set the scene for social interactions and offer a unique scenography for CHART's restaurant partners.
The CHART Architecture 2022 finalists are:


a music box by softspace.digital


Spore Inhabiting Ecologies by Nikolaj Emil Svenningsen, Sean Lyon and Søs Christine Hejselbæk


Elisa and the 11 swans by Studio AX


DUNE by Anders Fønss, Javi Barriuso Domingo, Victor Lacima Medina and Gonzalo Rivas Zinno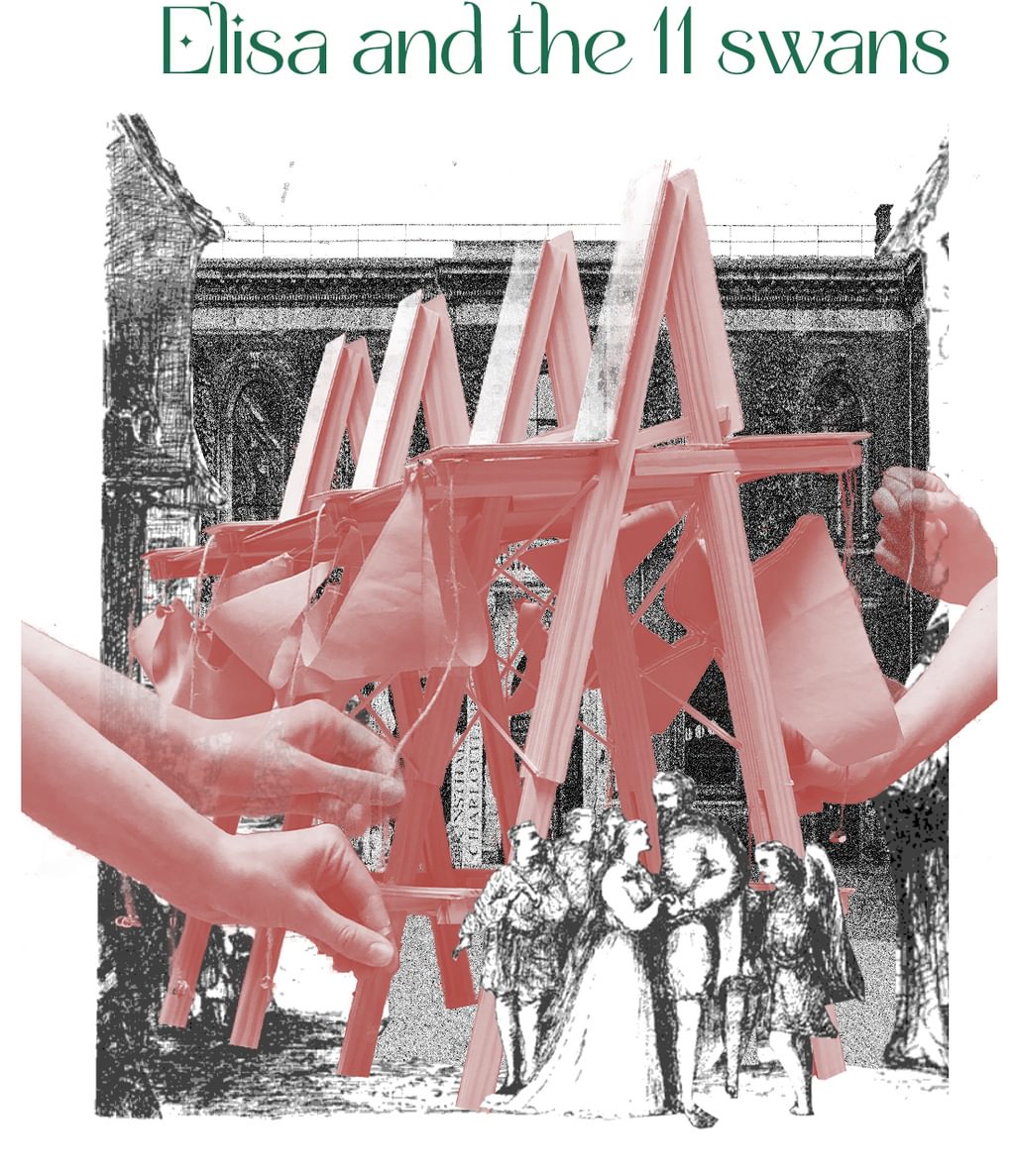 Selected as finalist for CHART Architecture 2022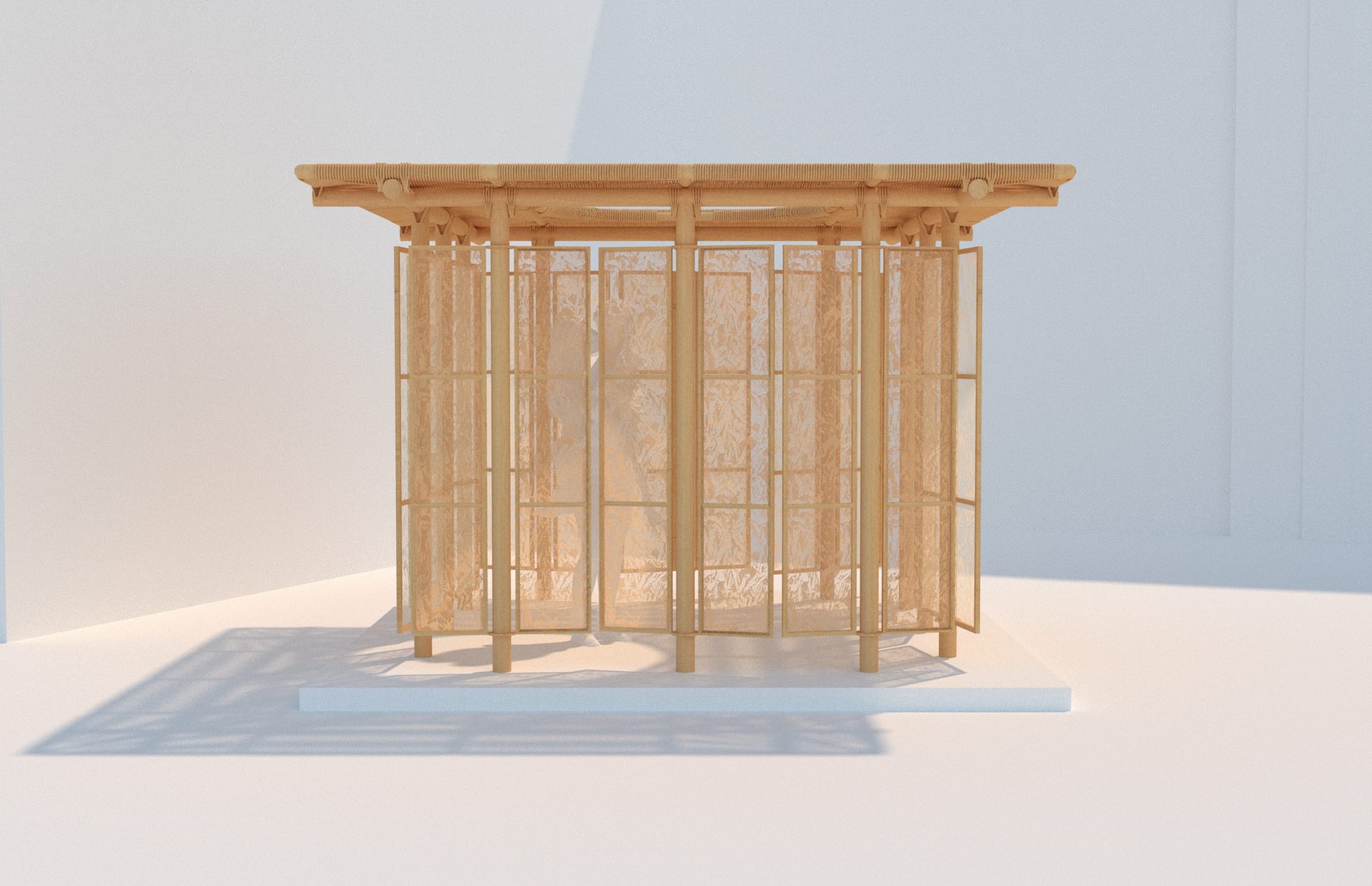 Selected as finalist for CHART Architecture 2022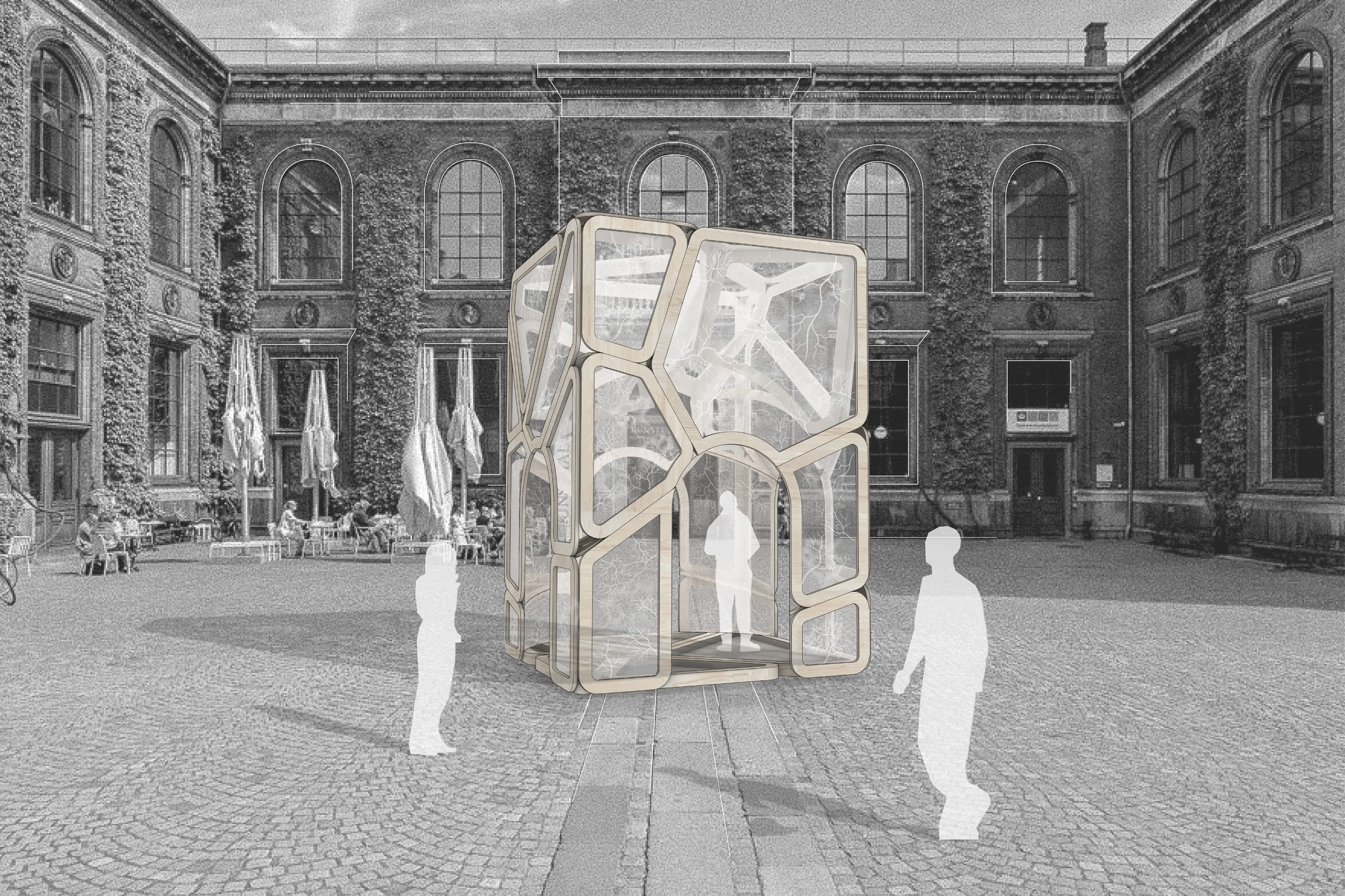 Selected as finalist for CHART Architecture 2022
The Bio Sack Pavilion is a response to the wider construction industry's contribution towards global annual greenhouse gas emissions (37%!) and the ways in which construction processes and facade materials are typically perceived. The team consists of: Anders Lynderup, Michael Skov and Marie Louise Thorning who all share a background in the intersection between architecture and design. Exploring the structural potential of different carbon capturing technologies, this team has outlined a proposal that will itself exist as a biogenic organism, trapping and storing carbon from the atmosphere in its roof.

The proposal DUNE is guided by a fundamental belief that bio-architecture should allow nature to develop freely as part of its design, instead of mimicking aspects of the natural world or enhancing the performance of natural processes. By manifesting a section of dune landscape within an abstract greenhouse structure, this proposal aims to draw attention to the formal composition of the soil and to provide a reminder as to the denigrating effects that man-made structures often have on the natural world. Each sharing an educational background in architecture, this team is comprised of: Anders Fønss, Javi Barriuso Domingo, Victor Lacima Medina and Gonzalo Rivas Zinno.
a music box by softspace.digital offers a conceptual approach towards the idea of looking up in a forrest clearing, surrounded by trees. Making use of "unlikely materials", including bio plastic and coconut fibre waste, this pavillion articulates an idea of a healthier collaborative future where our built environment is shared by humans and other animals alike. Team softspace consists of Tessira Crawford and Dilara Özlü who share a background interest in computation and architecture, as well as the intersection between architecture and design.

Spore Inhabiting Ecologies is envisioned as a direct confrontation of the question: "How might natural and man-made structures cohabitate and be in dialogue with one another?" Grounded in an appreciation of both the formal properties and behavioural patterning of mycelium, this pavilion will provide a man-made structure in which fungal networks can grow and spread. Architectural agency will thus be shared between the funghi and the team behind this proposal: architect Nikolaj Emil Svenningsen, architect Sean Lyon and designer Søs Christine Hejselbæk.

Elisa and the 11 swans by Studio AX translates the narrative of H.C. Andersen's tale The Wild Swans into an architectural pavilion paying homage to both the Danish cultural landscape and the diverse potential of bio materials sourced from the Danish natural environment. Fabric knitted from nettle fibres, locally sourced timbre and seaweed from along the Danish coastline will all play central roles in the fabrication of this pavilion. The team behind Studio AX's proposal consists of architects Jack O'Hagan and Bex Browne who have both conducted extensive research into material properties.
Our warmest thanks go out to this year's jury: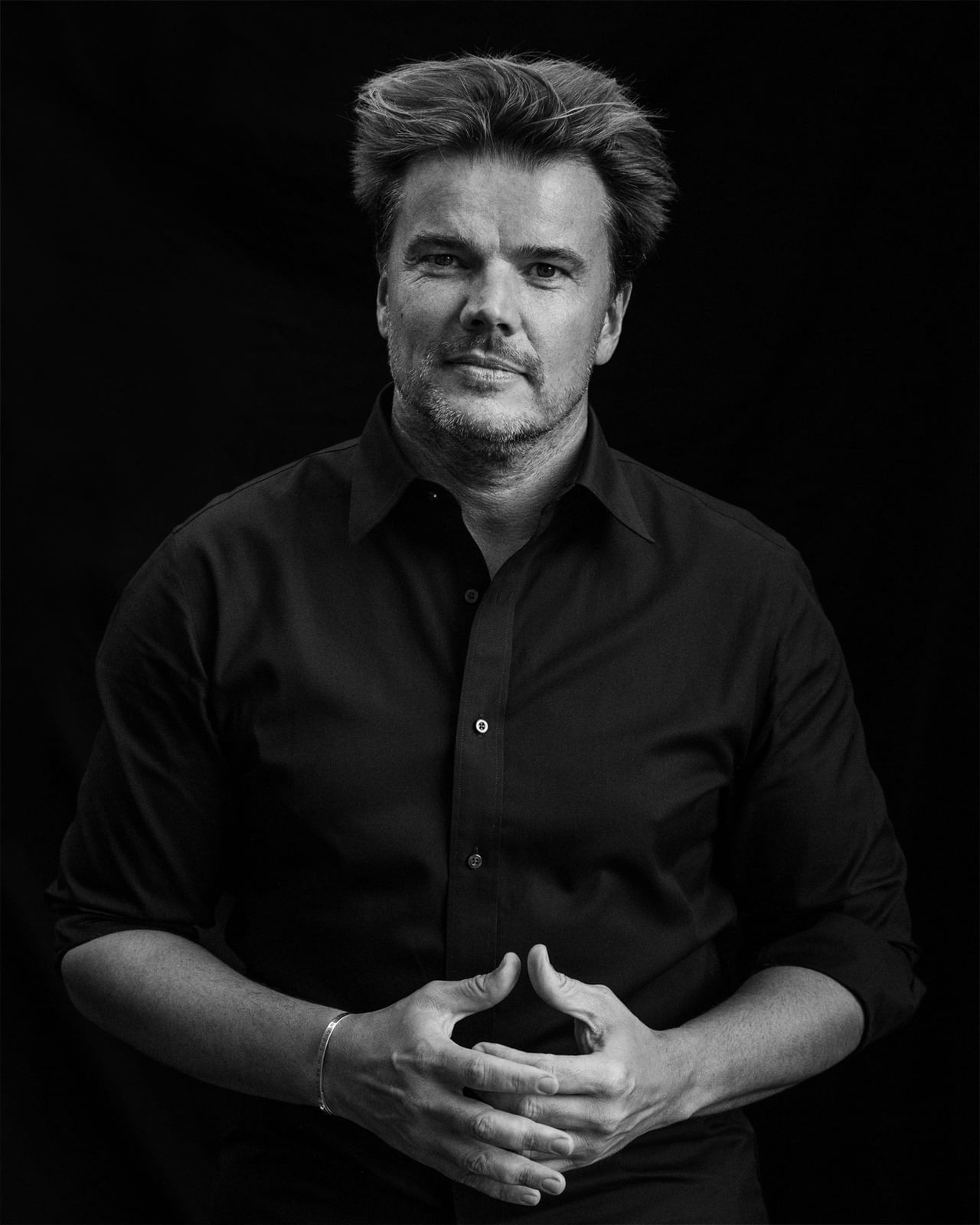 Bjarke Ingels is an architect and founder of the Bjarke Ingels Group. Over two decades Bjarke and BIG have been contributing to the built environment with a socially, economically and ecologically sustainable approach to architecture and urbanism. Bjarke is an Honorary Professor at the Royal Danish Art Academy´s School of Design and Architecture and has been a visiting professor at multiple universities including Harvard, Yale and Columbia. Bjarke was named Innovator of the Year in 2011 by Wall Street Journal and one of Times 100 most influential people in the world in 2016.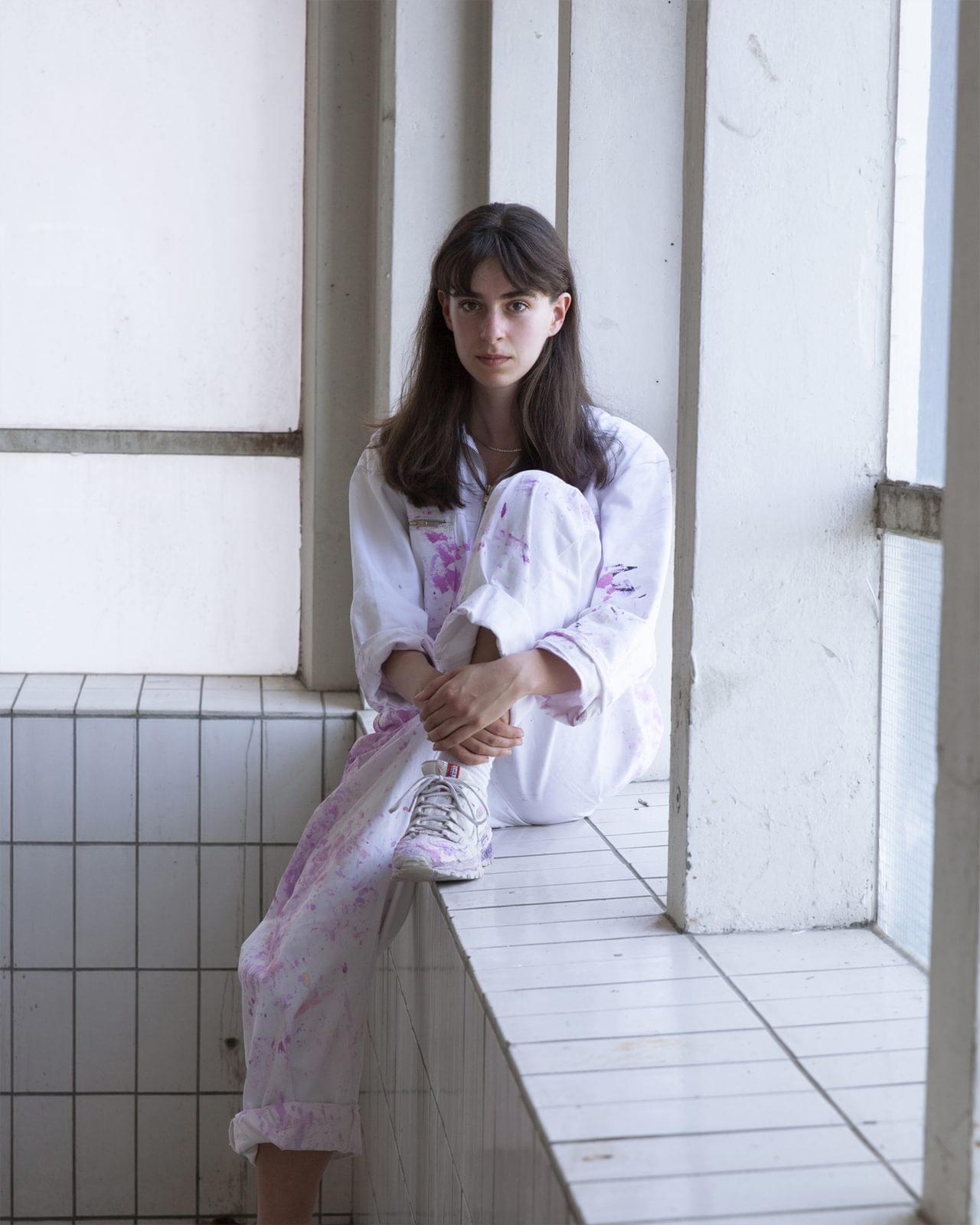 Pleun van Dijk is a speculative artist/designer in the middle of the moving and changing world. By observing and analysing moments of transition within society she tries to generate new thoughts and show a different perspective. By taking new ideas out of the abstract and giving shape to possible future scenarios she wants to give the viewer the possibility to anticipate the new developments before they sneak up on us.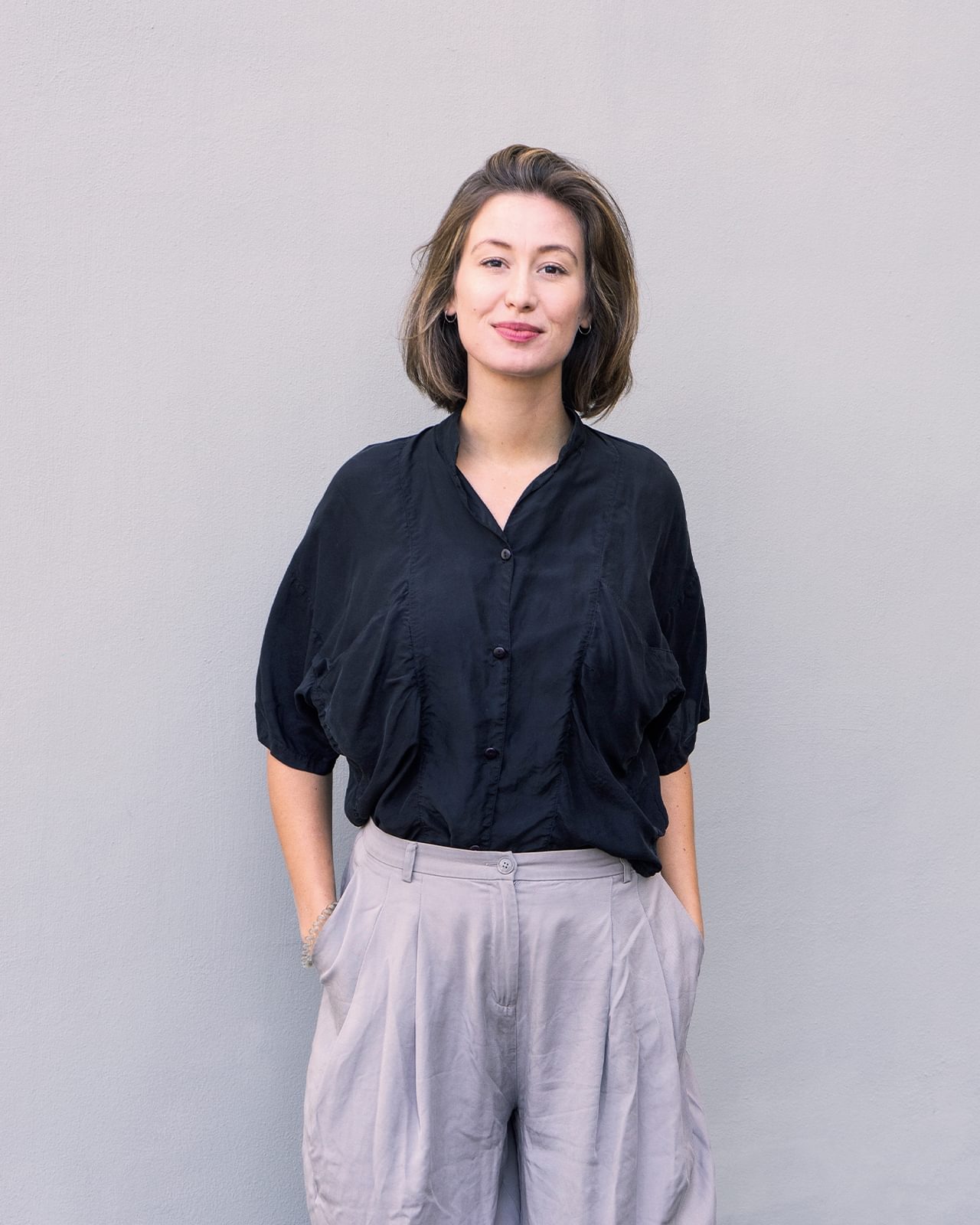 Johanne Hestvold holds a BA from Bergen Academy of Art and Design. She studied sculpture through the sculpture department at Kuvataideakademia Helsinki, Finland, and has an education background in Literature studies at the Universty in Bergen, Norway. Recent exhibitions has taken place at Galleri Golsa (2021), The Southern Norway Art Museum (2020), The Astrup Fearnley Museum (2019), The Astrup Fearnley Museum (2016), Norwegian Sculpture Biennial, The Vigeland Museum, Oslo (2015) and Stavanger Art Museum (2016).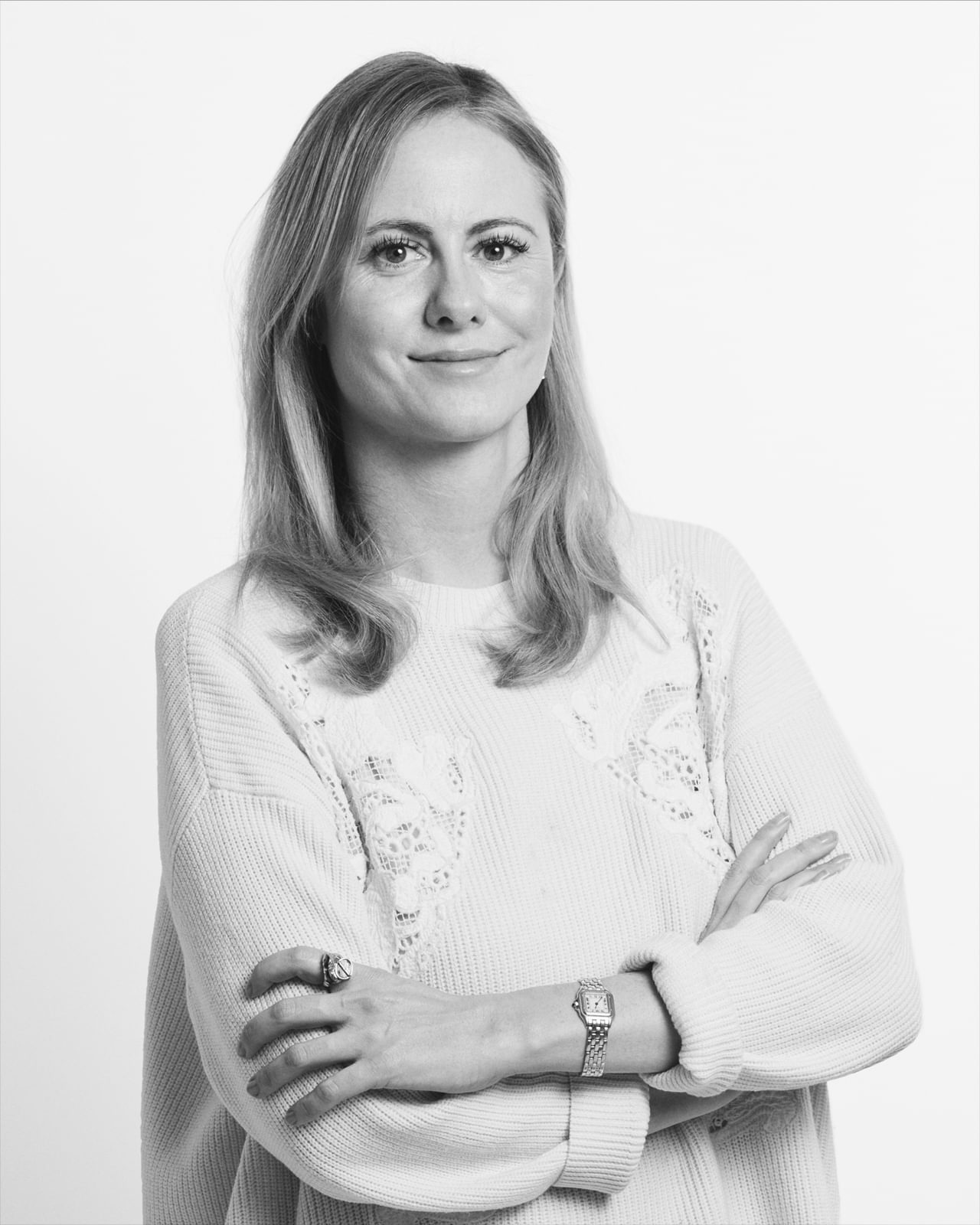 Ditte Lysgaard Vind is the founder of The Circular Way and author of Danish Design Heritage & Global Sustainability (Routledge 2022) and A Changemakers Guide to the Future (2018). Within the build environment she is the co-founder of A:GAIN, Director of partnerships at Lendager and sits on the board of The Royal Danish Academy -Architecture, Design and Conservation, The Danish Design Council and UNLEASH.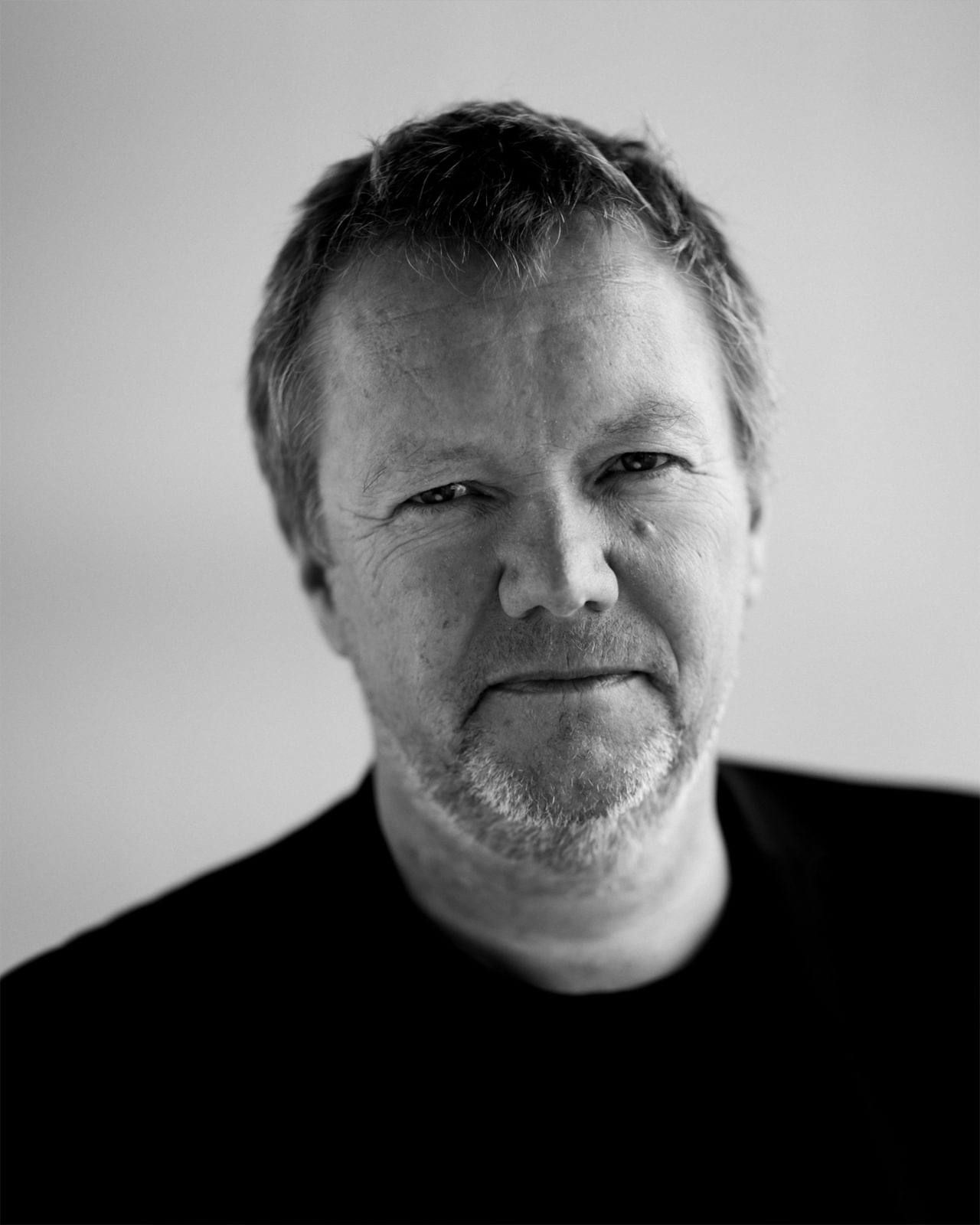 Kjetil Trædal Thorsen completed his studied architecture in Graz, Austria in 1985 and co-founded Snøhetta in 1989. Since then, he has been instrumental in defining and developing Snøhetta's philosophy and ambition as a transdisciplinary practice, as well as projects such as the new Library of Alexandria and Norwegian National Opera and Ballet.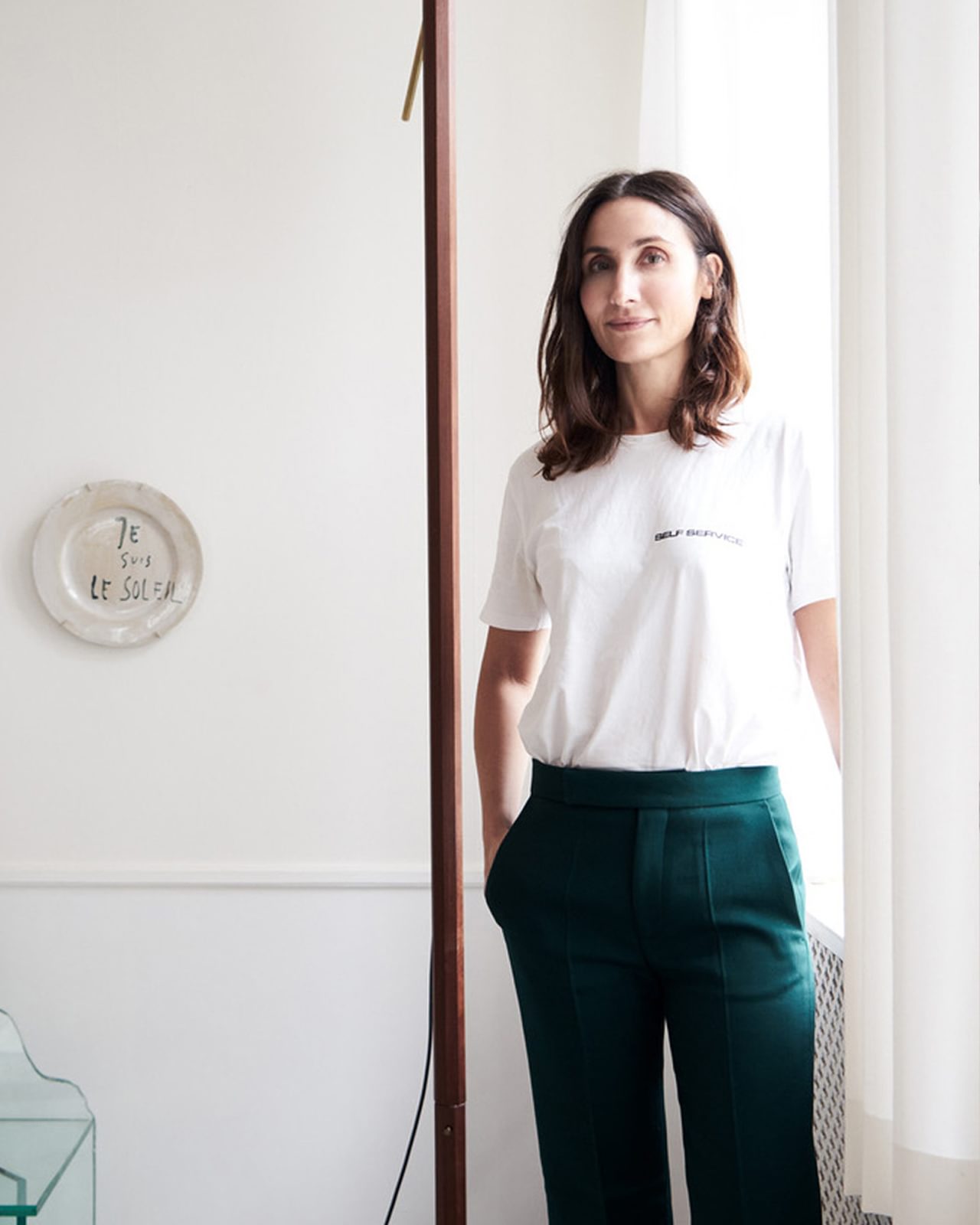 Maria Foerlev is owner and founder of Etage Projects, a Copenhagen-based gallery that actively questions and pushes the lines between art and design and abstraction and function. With its nine years of existence, Etage Projects is seeking to extend and enrich the field of collective and interdisciplinary culture.
We would also like to express our gratitude towards each of the organisations who have partnered with us for CHART Architecture 2022.

CHART Architecture is developed in close collaboration with partner Arup, who will support the teams in realising their proposals, as well as Danish Architecture Center (DAC), Dezeen and Politiken. The initiative is kindly supported by the philanthropic association Realdania, The Dreyer Foundation, the Danish Arts Council as well as Polestar and FOSS.