CHART is delighted to announce that Leverage​ designed by Rumgehør, is the winner of the 2021 CHART Architecture competition.
The winning team was selected from five finalists who each designed and created a temporary pavilion in response to the theme of Social Architecture. The finalists presented new ideas on how architecture can be a powerful tool for creating collective spatial experiences. After a year of social distancing, the finalists' pavilion designs explore ways to encourage people to come together again and share common physical experiences.
"The level of quality this year is extremely high, both creatively and in terms of execution," says Bjarke Ingels (BIG), chairman of the jury, and highlights Leverage's playful use of dunnage bags as primary material and that "the entire pavilion weighs less than 50 kilos – you can crumple it together, put it in a suitcase and take it with you."

Watch a short film and read more about the exceptional designs on Dezeen.
The winner was selected by an international jury of architects including: Bjarke Ingels (BIG); Shohei Shigematsu (OMA); David Zahle (BIG); designer Sabine Marcelis; director of OPEN HOUSE, Simon Lamunière (CH); and artist, Nina Beier (DK). The pavilions were on show in the courtyards of Charlottenborg during CHART 2021.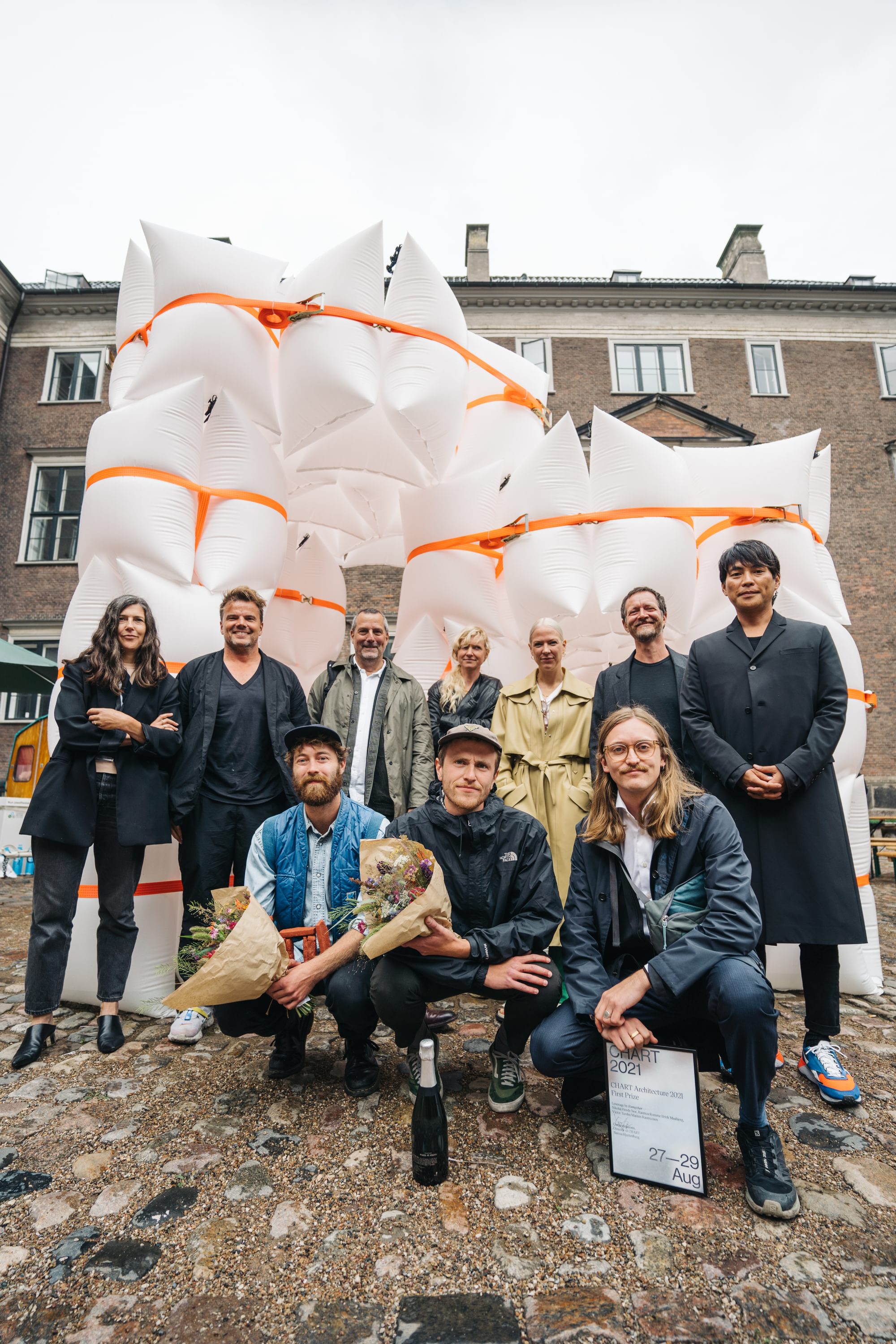 Joakim Züger / BARSK Projects
Joakim Züger / BARSK Projects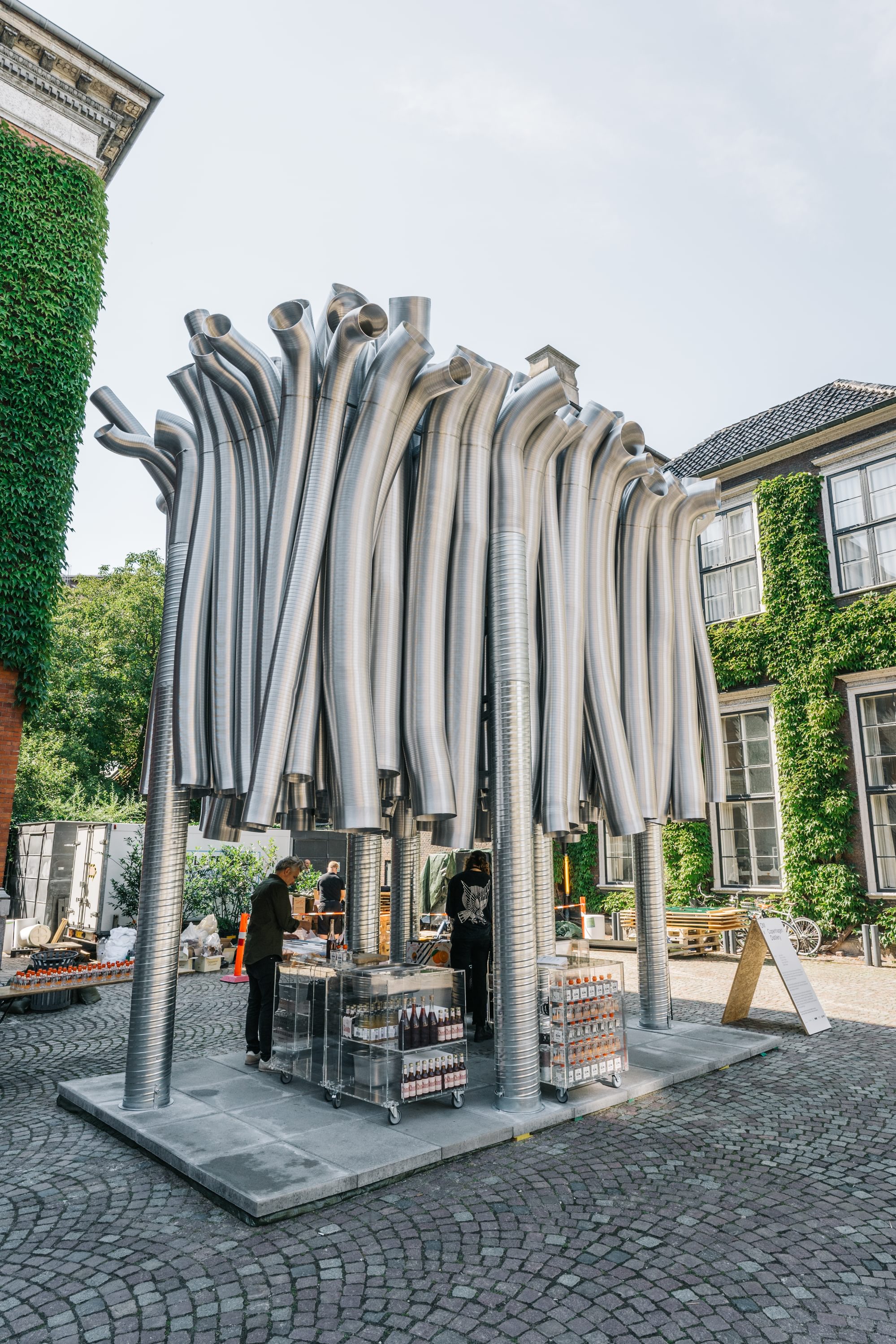 Joakim Züger / BARSK Projects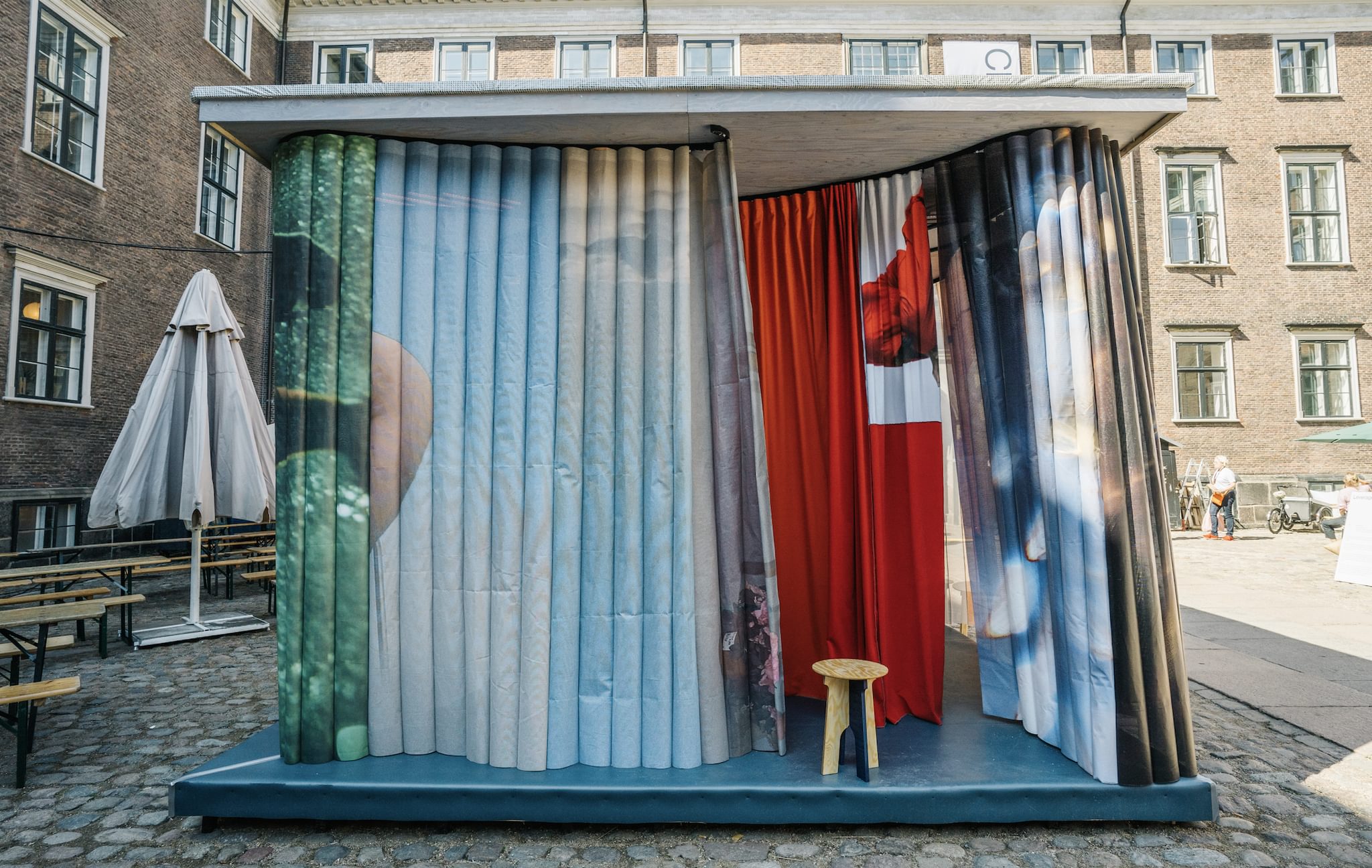 Joakim Züger / BARSK Projects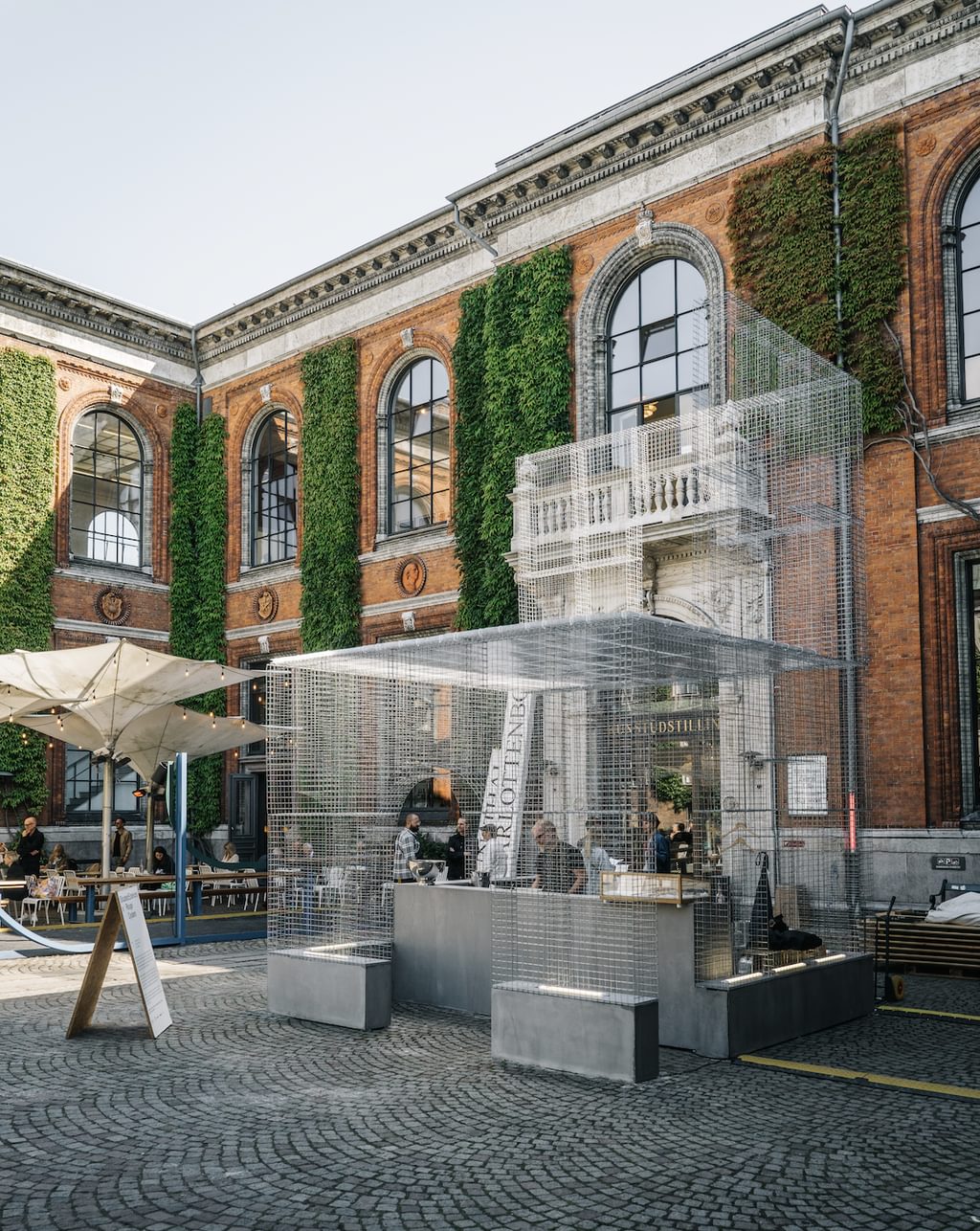 Joakim Züger / BARSK Projects
Joakim Züger / BARSK Projects