Key Information

Competition starts Saturday 15 April 2023 12:00 (CET)

5 day open call - competition ends Wednesday 19 April 2023 23:59 (CET)

Theme: New European Bauhaus


Proposals must incorporate Universal Design principles

Production budget of 100.000 DKK for each finalist team

Open to teams of emerging architects and architectural studios, as well as collaborations with designers and artists - cross-disciplinary collaborations are encouraged

Finalists announced Friday 5 May 2023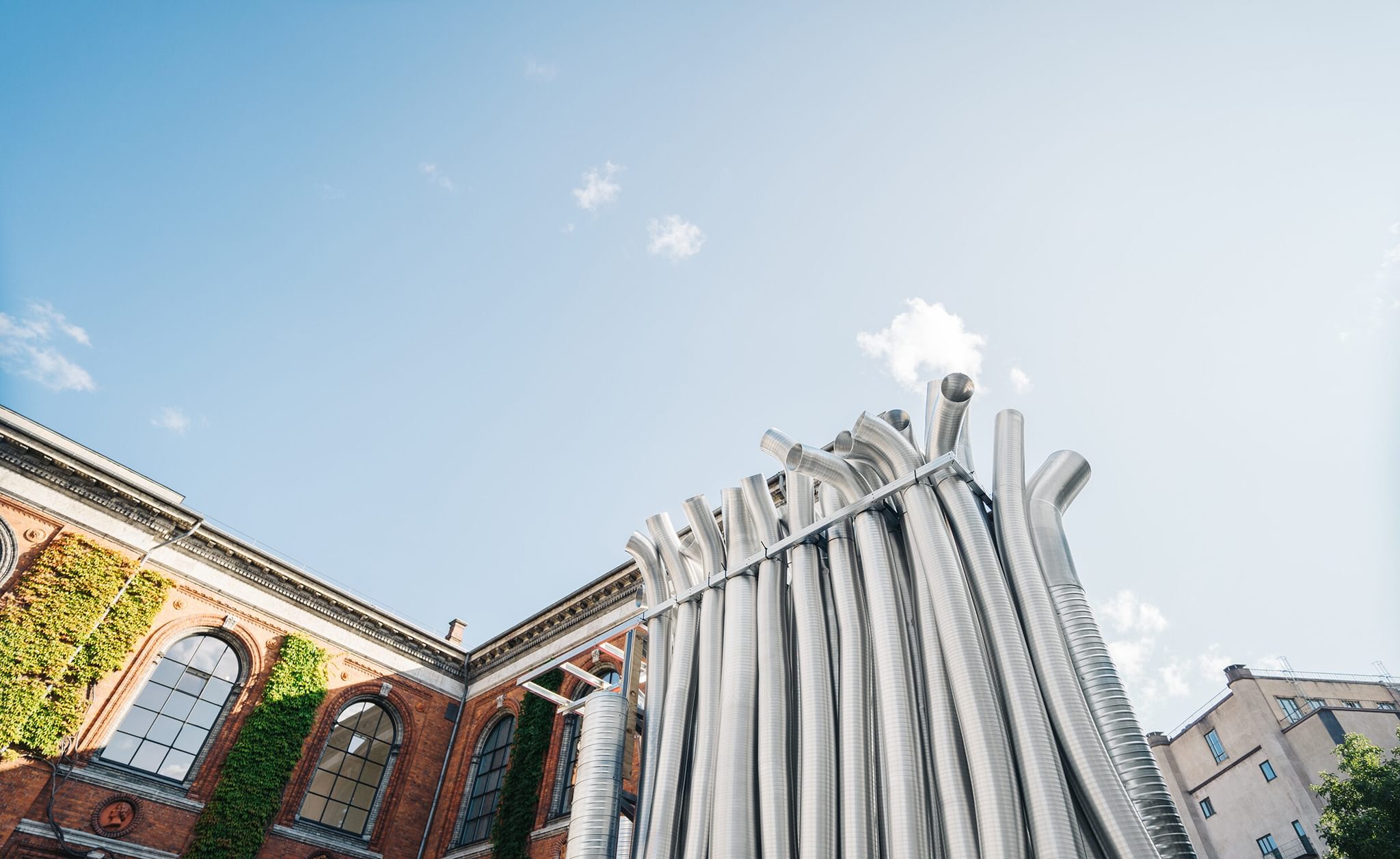 First Prize Recipients in Previous Years
CHART Architecture 2022 First Prize: Bio Sack

Produced by Marie Louise Thorning, Anders Lynderup Erichsen and Michael Rex Skov. The Bio Sack pavilion is a reinterpretation of the traditional seaweed houses of Læsø Island.

CHART Architecture 2021 First Prize: Leverage

Produced by Danish studio Rumgehør, this experimental pavilion used dunnage bags to create a light and futuristic structure.

CHART Architecture 2019 First Prize: Sultan

Produced by Anne Bea Høgh Mikkelsen, Katrine Kretzschmar Nielsen, Klara Lyshøj, and Josefine Østergaard Kallehave this pavilion was constructed using recycled IKEA mattresses.

CHART Architecture 2018 First Prize: Tight Knit

Produced by Jan Sienkiewicz and Uta Sienkiewicz, "Tight Knit" draws its design from the oldest traditions of knitting and weaving, turning craft techniques into rituals of collective empowerment.

CHART Architecture 2017 First Prize: The Paper Pavilion

Produced by PAN- Projects, for The Paper Pavilion was designed according to the belief that for a sustainable future it is necessary to reconsider the excesses of our daily life and adjust them appropriately.

CHART Architecture 2016 First Prize: Wet Oysters Dry Champagne

Produced by Nicole Strelcheva, Trine Thy, Aleksander Nowak and Tamara Kalantajevska, the pavillion was designed to house an oyster and wine bar in the Charlottenborg Courtyard

CHART Architecture 2015 First Prize: The Fall

Produced by Jakob Holmqvist Larsen and Søren Kryger Aagaard, the pavilion hosted a pop-up burger joint by Union Kitchen

CHART Architecture 2022 First Prize: Bio Sack

Produced by Marie Louise Thorning, Anders Lynderup Erichsen and Michael Rex Skov. The Bio Sack pavilion is a reinterpretation of the traditional seaweed houses of Læsø Island.

CHART Architecture 2021 First Prize: Leverage

Produced by Danish studio Rumgehør, this experimental pavilion used dunnage bags to create a light and futuristic structure.

CHART Architecture 2019 First Prize: Sultan

Produced by Anne Bea Høgh Mikkelsen, Katrine Kretzschmar Nielsen, Klara Lyshøj, and Josefine Østergaard Kallehave this pavilion was constructed using recycled IKEA mattresses.

CHART Architecture 2018 First Prize: Tight Knit

Produced by Jan Sienkiewicz and Uta Sienkiewicz, "Tight Knit" draws its design from the oldest traditions of knitting and weaving, turning craft techniques into rituals of collective empowerment.

CHART Architecture 2017 First Prize: The Paper Pavilion

Produced by PAN- Projects, for The Paper Pavilion was designed according to the belief that for a sustainable future it is necessary to reconsider the excesses of our daily life and adjust them appropriately.

CHART Architecture 2016 First Prize: Wet Oysters Dry Champagne

Produced by Nicole Strelcheva, Trine Thy, Aleksander Nowak and Tamara Kalantajevska, the pavillion was designed to house an oyster and wine bar in the Charlottenborg Courtyard

CHART Architecture 2015 First Prize: The Fall

Produced by Jakob Holmqvist Larsen and Søren Kryger Aagaard, the pavilion hosted a pop-up burger joint by Union Kitchen
CHART Architecture 2023 Competition Jury
This year's jury includes a broad range of experts from specialist backgrounds, including: Gert Wingårdh, owner and creative director of Wingårdhs; Camilla Ryhl, head of the Universal Design Hub; Anders Lendager, founder and partner at Lendager; Ebbe Stub Wittrup, contemporary artist; Lise Gandrup Jørgensen, partner and project director at Dorte Mandrup; and Rong Guan, designer and in-house architect at Polestar.
CHART Architecture Partners
CHART Architecture is made possible by the generous support of the philanthropic association Realdania as well as ARUP, Beckett-Fonden, FOSS, Københavns Kommune, Dreyers Fond, Polestar and Bevica Fonden.

We are also proud to partner with World Capital of Architecture 2023, BLOX and Dezeen.