The public programme for CHART 2022 is now available

Join us at Charlottenborg in Copenhagen 26-28 August (preview 25 August). Discover 38 galleries, as well as the Book Fair, and a rich offering of talks, music performances, film screenings and installations.


Highlights from CHART 2022

We are proud to present our community of exhibitors from across the Nordics. For the second year a section of 8 younger galleries is presenting artworks alongside the region's leading galleries. Showcasing work by both emerging and internationally established artists, and spanning the realms of photography, painting, video, sculpture, performance and more, CHART will present works by more than 100 artists in the historic halls of Kunsthal Charlottenborg.

Must-sees at this year's fair include a presentation by i8 Gallery (IS) of works by Hildigunnur Birgisdóttir, Eggert Pétursson, and Þór Vigfússon, who examine ideas of colour, scale, and representation across the mediums of painting, sculpture, and installation. Oslo-based Peder Lund (NO) will present a solo show of brilliant new works by Ida Ekblad; while Andersen's (DK) will present new works by Tomás Saraceno.

Curated by architect Valentin Nordström, Galleri Bo Bjerggaard (DK) will show a thematic presentation relating to issues of the home, with specially made works by artists such as Mamma Andersson, Jockum Nordström, Anna Bjerger, Peter Linde Busk, Emily Gernild, Per Bak Jensen, Tal R, Erik Steffensen and Janaina Tschäpe, among others.

Further artwork highlights include a 9,5-meter-long print by Tacita Dean and a series of three-dimensional wall-panels by Diana Al-Hadid, presented by BORCH Editions (DK/DE) and Galleri Brandstrup (NO), respectively. Artists Anna Tuori and Jani Ruscica worked collaboratively on the production of a site-specific presentation, brought to CHART by Galerie Anhava (FI).

A group show, curated by painter Charlie Roberts, will be on view at Golsa (NO), whilst Cecilia Hillström Gallery (SE) will showcase new sculptures and wall objects by Kristina Matousch, along with a performance.

Get to know our exhibitors and their presentations here.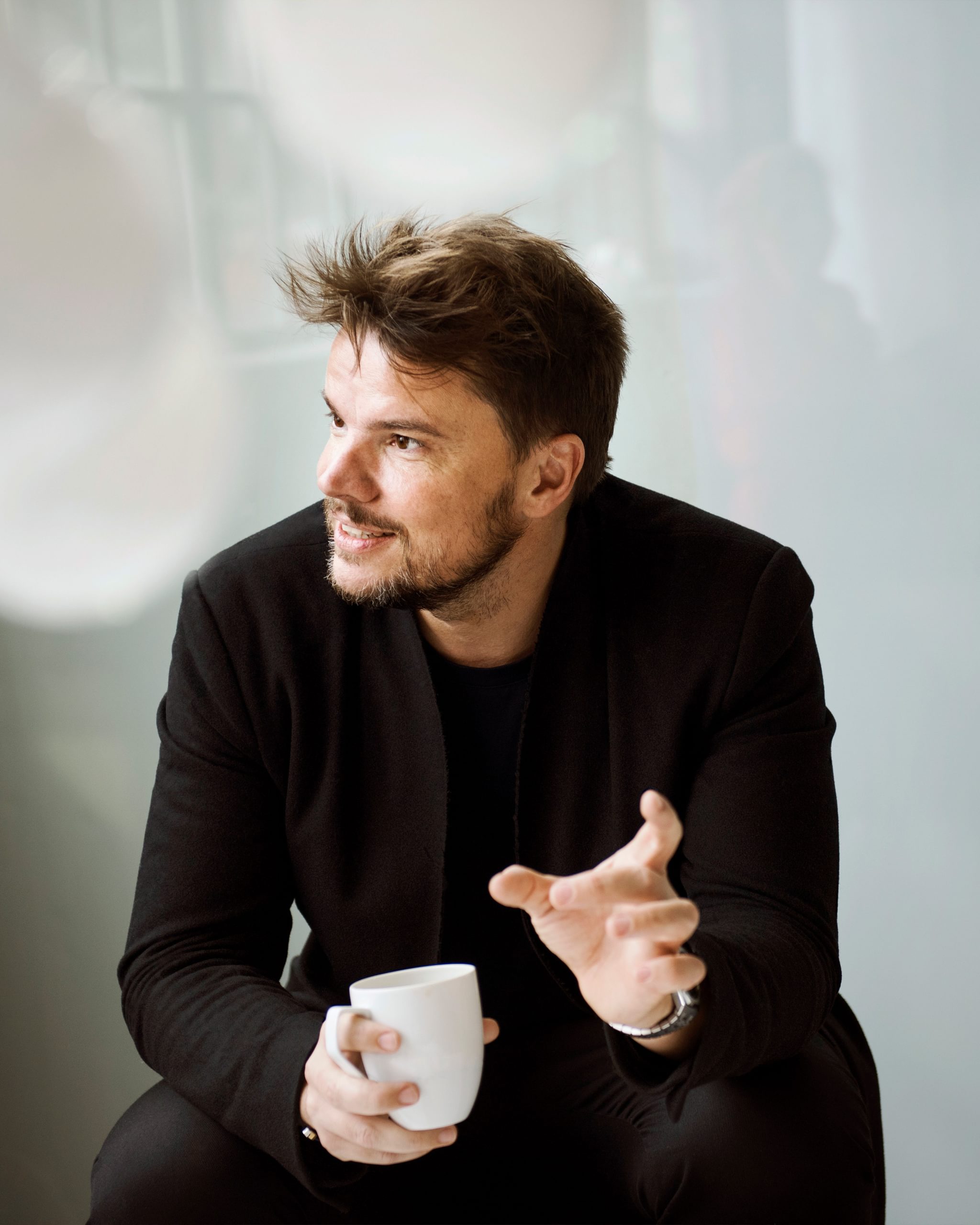 Courtesy of REFORM . Photo by Sofie Mathiassen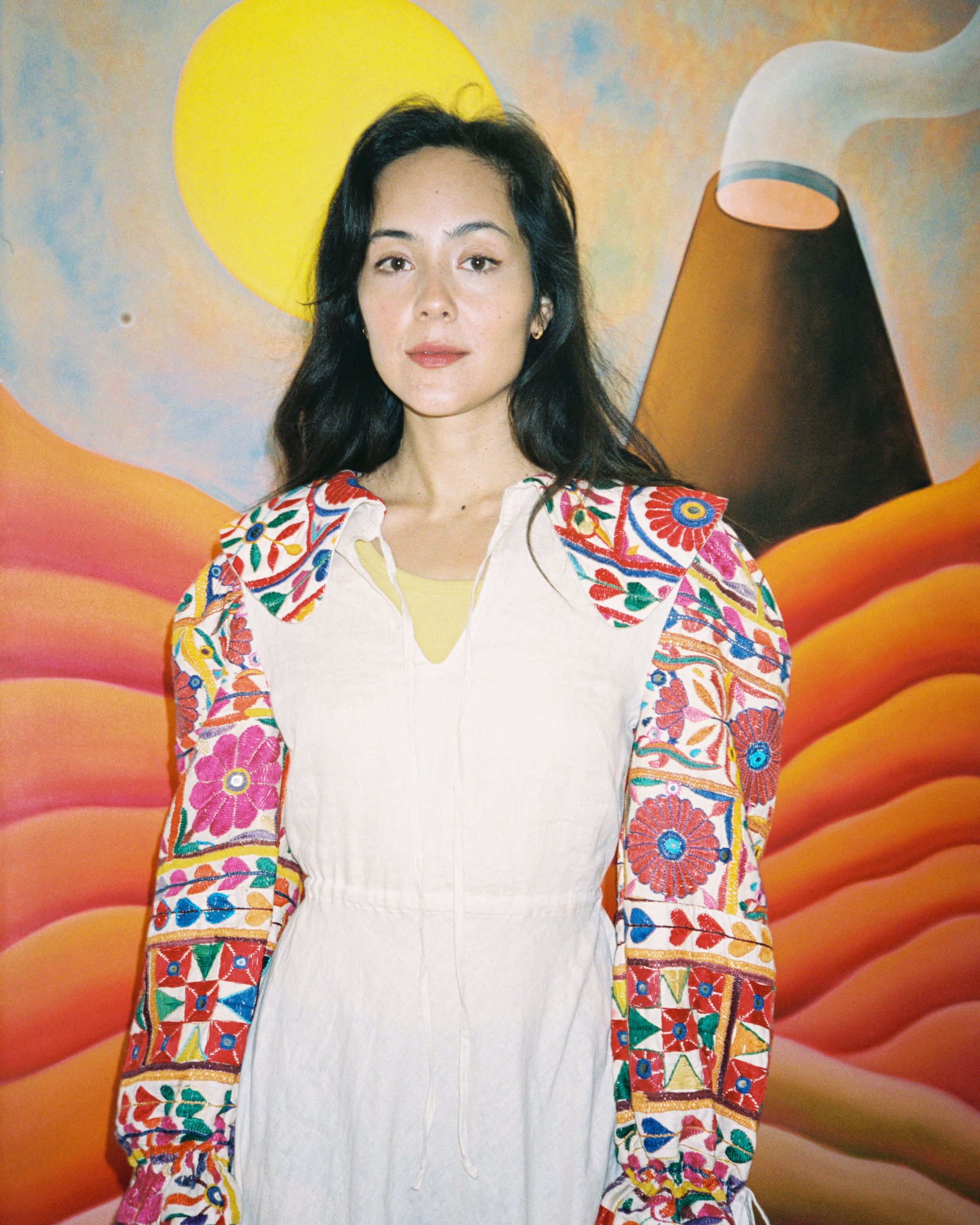 Courtesy Carl Kostyál. Photo by Helene Kugelberg
A Curated Series of Talks
CHART will present a series of discursive events, featuring in-depth individual and panel discussions with participants from across the global art world, including Baltzar & Kristina Wachtmeister and Bo Nilsson, who discuss the role of private art initiatives based on their experiences with Wanås Kunst (SE) and Artipelag (SE), respectively.

Bringing together the directors of three of the region's National Galleries —Karin Hindsbo (Nasjonalmuseet, NO), Mikkel Bogh (Statens Museum for Kunst, DK) and Gitte Ørskou (Moderna Museet, SE) will discuss the role of national galleries in light of inclusivity and post-pandemic insights.

Reflecting CHART's focus on architecture and design, world-renowned architects Bjarke Ingels (BIG) and Kjetil Trædal Thorsen (Snøhetta) will meet with TF Chan (Wallpaper*) to discuss museum architecture as a 'space for spectacle.'

In addition, a series of live, in-person artist talks will offer a deeper understanding of the practice of some of the exhibiting artists. Highlights include artist talks such as Sofia Hultén in conversation with Marianne Dobner, curator at mumok (AT); Camilla Engström in conversation with Johan af Klint; Thorbjørn Sørensen in conversation with newly appointed director of MUNCH (NO) Tone Hansen; and Dominik Lejman in conversation with Yuvinka Medina, Senior Curator at Bonniers Konsthall (SE).

Check out CHART's talks programme here.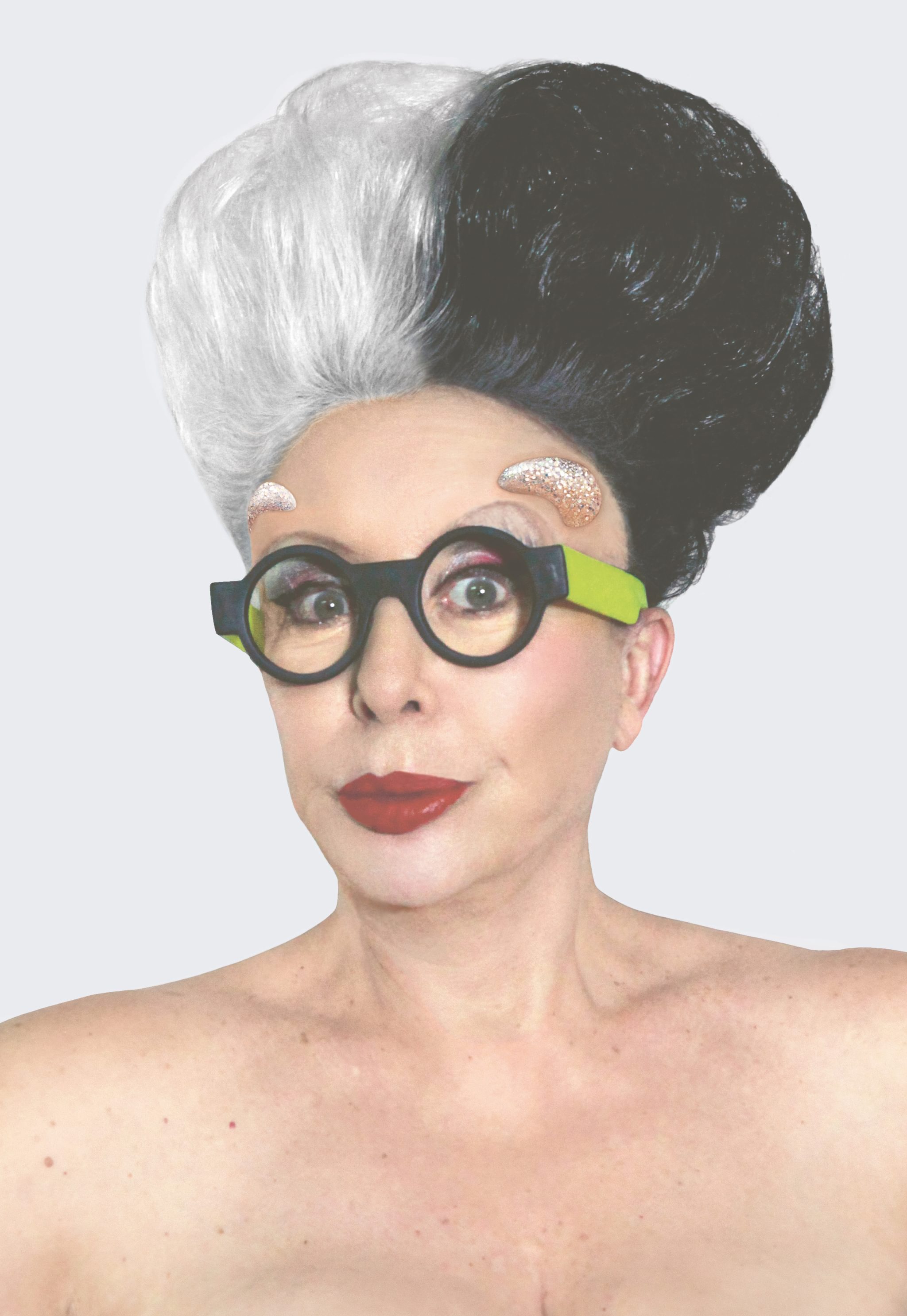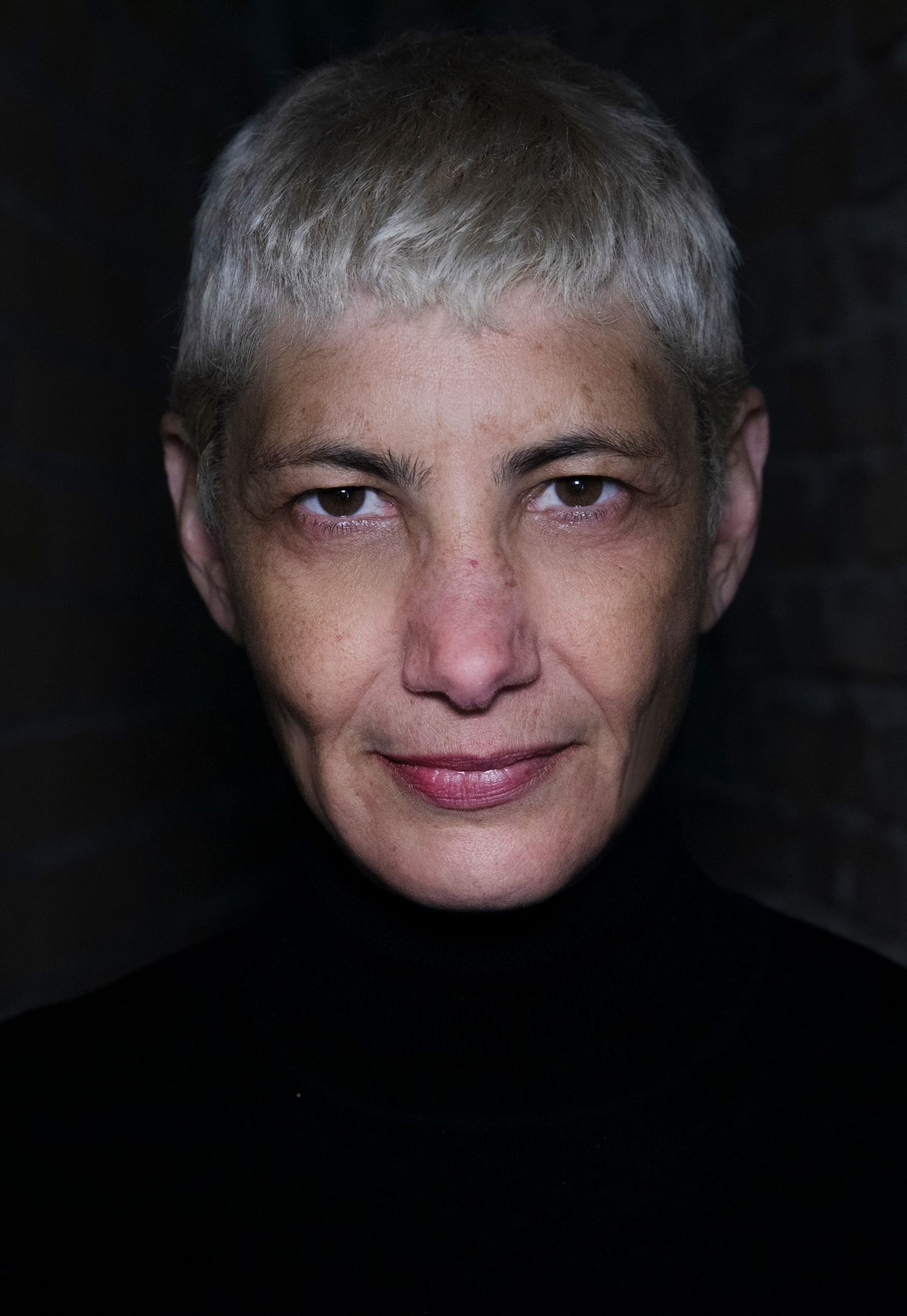 Courtesy of the artist. Photo by Birgit Kaulfuss
A Series of Concerts, Performances, Film Screenings & Installations
Visitors are welcomed by a monumental blossoming flower on Charlottenborg's facade by artist Kaarina Kaikkonen. This public art installation, created site-specific for CHART, continues Kaikkonen's focus on highlighting essential human needs. In the courtyard you can experience work by Aske Olsen, while the artist driven initiative MoNDA – Museum of Nordic Digital Art, which launches at CHART, presents a sculpture park with a series of digital art works to be explored on-site.

A programme of carefully selected films will be on view in the cinema of Kunsthal Charlottenborg. Special highlights include Yael Bartana's work Two Minutes to Midnight, works by pioneering Czech-Icelandic video artists Woody and Steina Vasulka, Finnish artist Lauri Astala and works by the iconic French artist ORLAN.

Partnering with Brodie Sessions, Charlottenborg's canteen will also play host to a series of intimate musical concerts. The archway between the two courtyards will house a series of pop up performances and DJ sets, throughout Friday and Saturday night.

Media partner Politiken will present a programme of concerts, performances and other events in a music box pavilion.

Read more about the public programme here.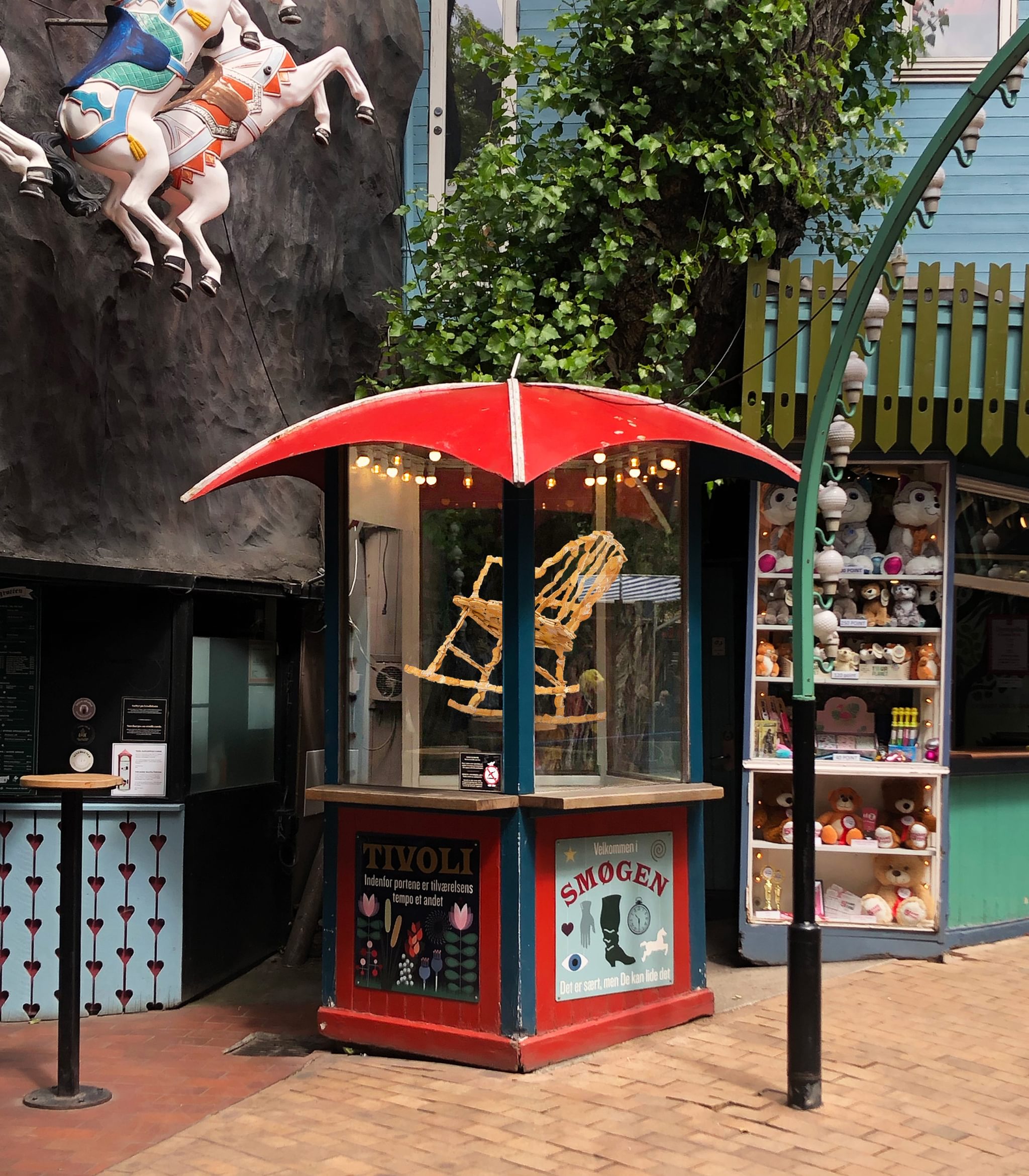 Courtesy the artist and Lagune Ouest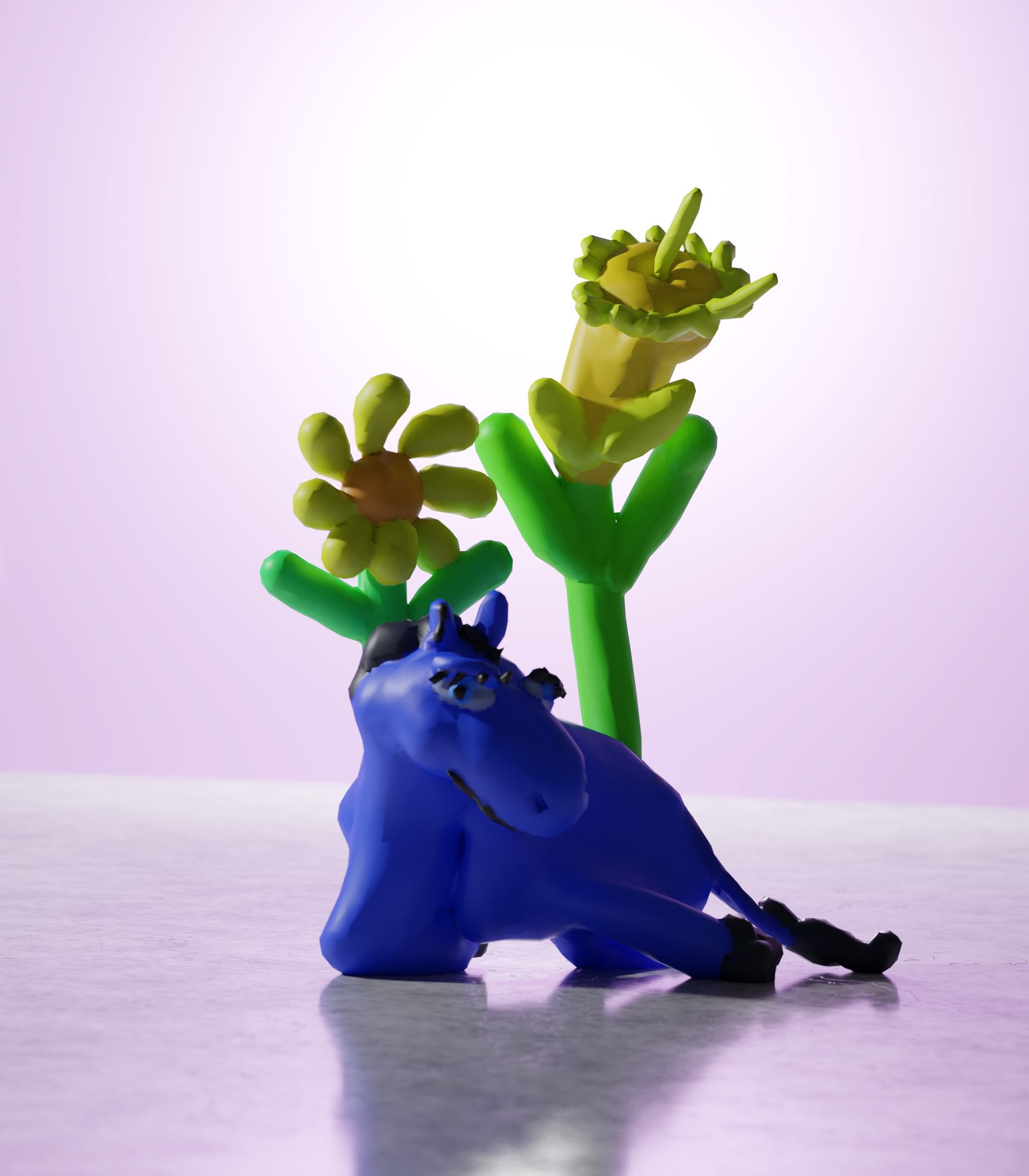 Courtesy Gallery Carl Kostyál, London and Stockholm
CHART in Tivoli

To mark its 10th edition, CHART launches an exhibition with Tivoli Gardens, presented inside the iconic amusement park from 25 August - 25 September. Guests will be offered to embark on a whole different kind of roller coaster ride, and explore the works of 15 artists that have been carefully placed throughout the garden or inside the fair rides. These include site-specific sculptures and video projections by the following artists:

Nanna Abell (DK); Kåre Frang (DK); Jasmin Franko (DK); Kristinn E. Hrafnsson (IS); Esben Weile Kjær (DK); John Kørner (DK); Austin Lee (US); Pernille With Madsen (DK); Geoff McFetridge (US/CA); Lilibeth Cuenca Rasmussen (DK/PH); Anders Ruhwald (DK); Bella Rune (SE); Hrafnkell Sigurdsson (IS); Kim Simonsson (FI); Þórdís Erla Zoega (IS)

Click here to find out more.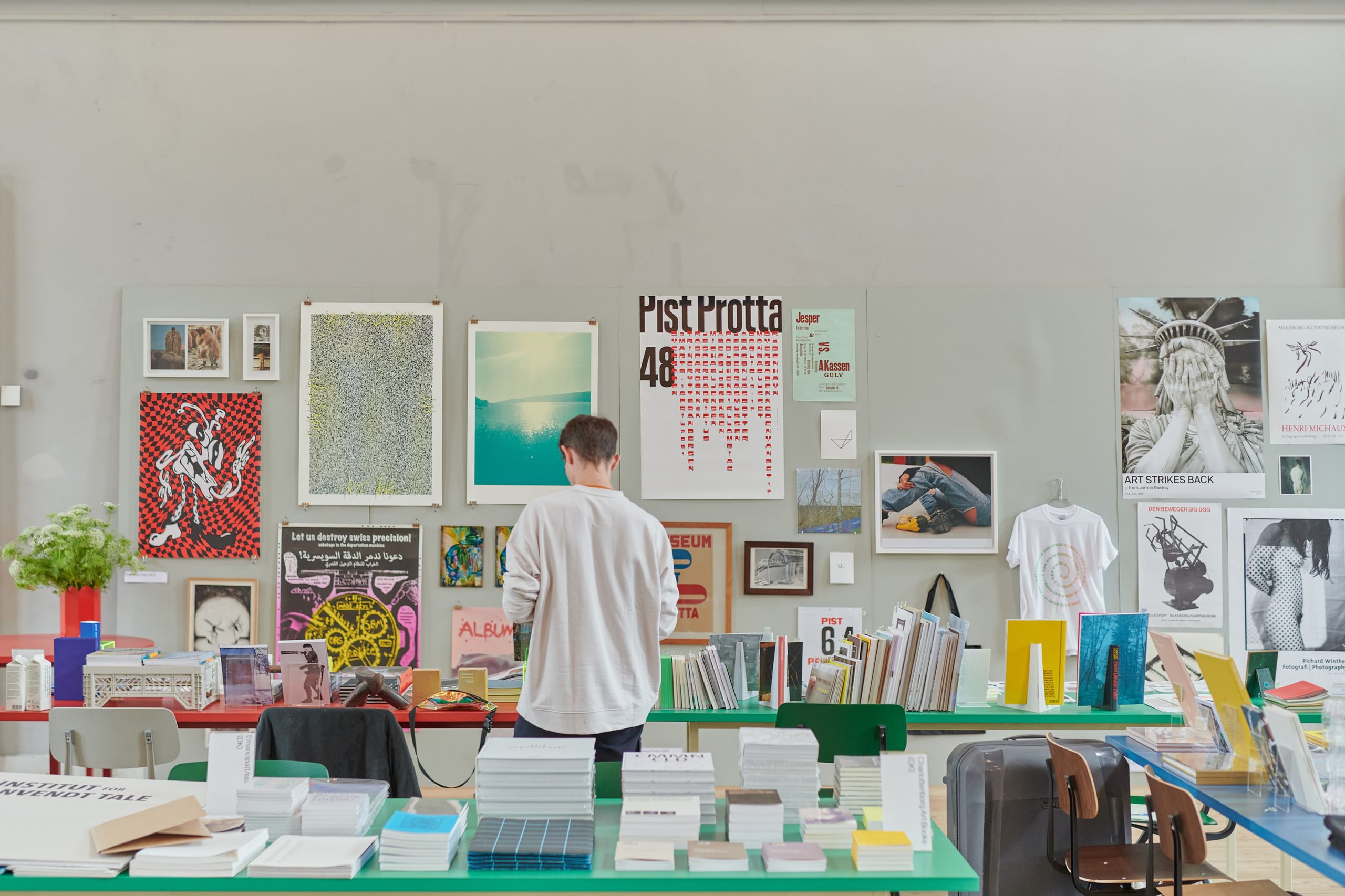 Photo by Niklas Adrian Vindelev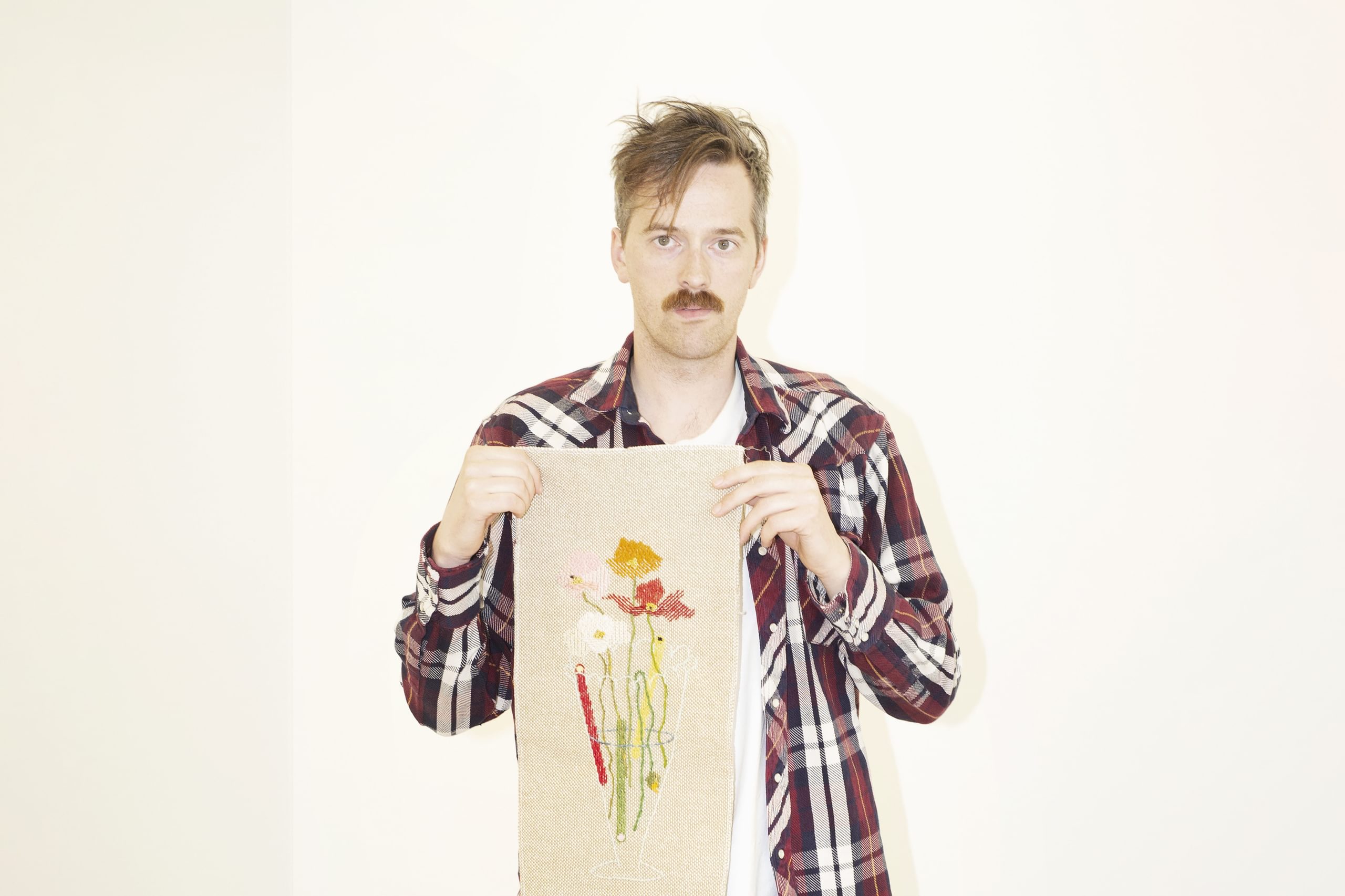 Courtesy of Hay. Photo by Rainy Siagian
Discover CHART's Book Fair

At the historic Festsalen, the Book Fair gathers the leading individuals and independent organisations from across the Nordic print and publishing community. Highlights from this year's programme include: a performance by artist duo E.F.M.R.A. alongside the release of their new publication DEN DEN with Pamflett, the release of a new audio cassette publication by Runhild Hundeide with Breton Cassette and new publications and editions by Sandra Mujinga, Joachim Koester, Andrea Büttner, published by Bergen Kunsthall.

In the Book Fair lounge we present the limited-edition special project An attempt to refine the backyard by Icelandic artist Loji Höskuldsson in collaboration with design brand HAY for CHART 2022. Dive into Höskuldsson's poetic and nostalgic universe, while enjoying our talks, readings and signings.

Read more about CHART Book Fair here.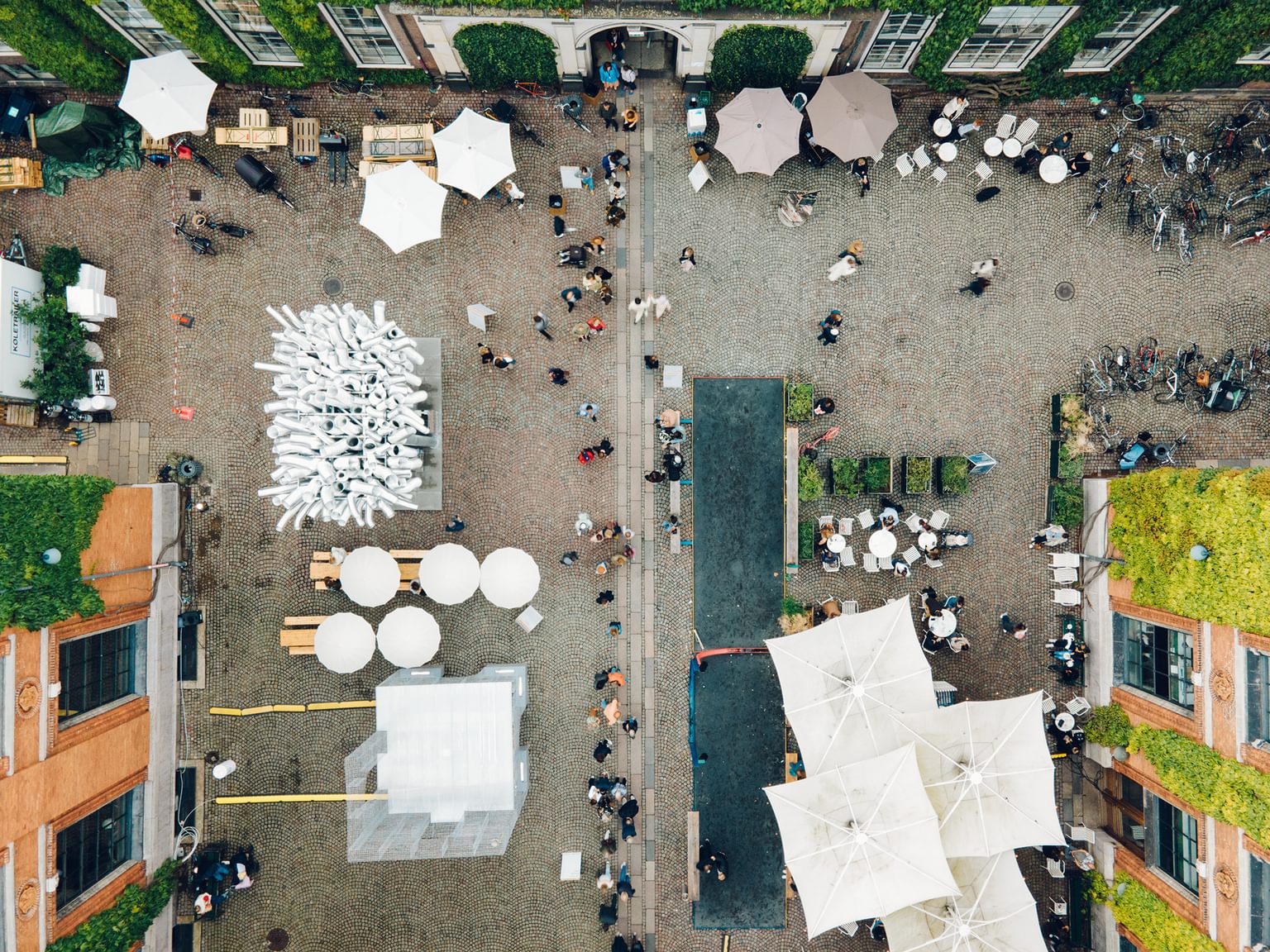 Courtesy of BARSK Projects. Photo by Joakim Züger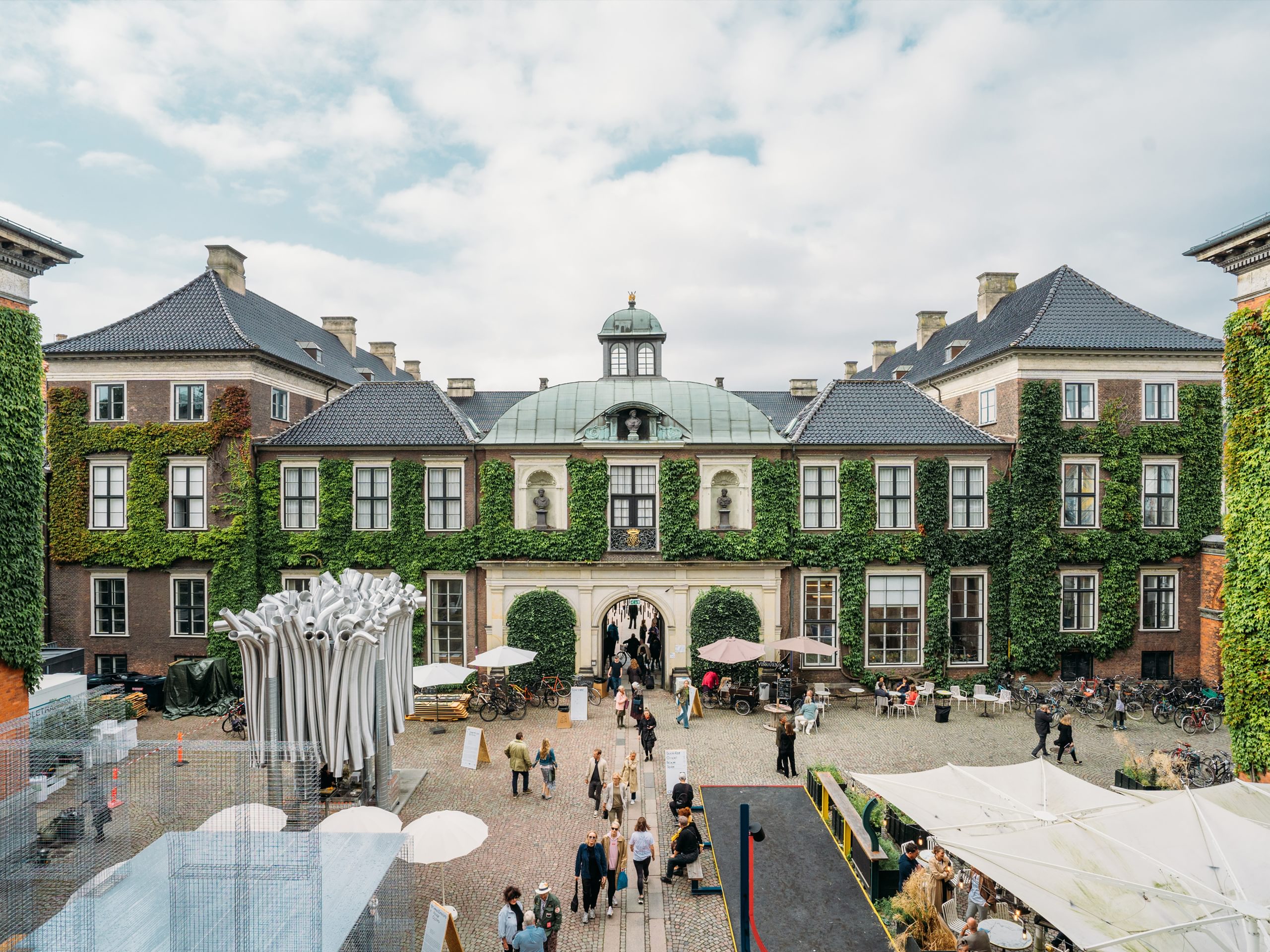 Courtesy of BARSK Projects. Photo by Joakim Züger
Pavilions Designed by Young Architecture Talents

As part of our ongoing focus on emerging talents, CHART Architecture presents five unique pavilions, developed by young teams of architects, designers and artists. Under the theme, Bio-Architecture, the teams explore new symbiotic exchanges between architecture and nature.

The finalists were chosen by an international jury spearheaded by BIG founder Bjarke Ingels, who is joined by founder and partner at Snøhetta Kjetil Trædal Thorsen; artist Johanne Hestvold; curator of Future Materials Bank Pleun van Dijk; founder of The Circular Way Ditte Lysgaard Vind and design gallerist Maria Foerlev.

The pavilions will host a selection of Copenhagen's gastronomic entrepreneurs such as the innovative craft distillery, Copenhagen Distillery and Copenhagen's first oyster bar, Rouge Oysters.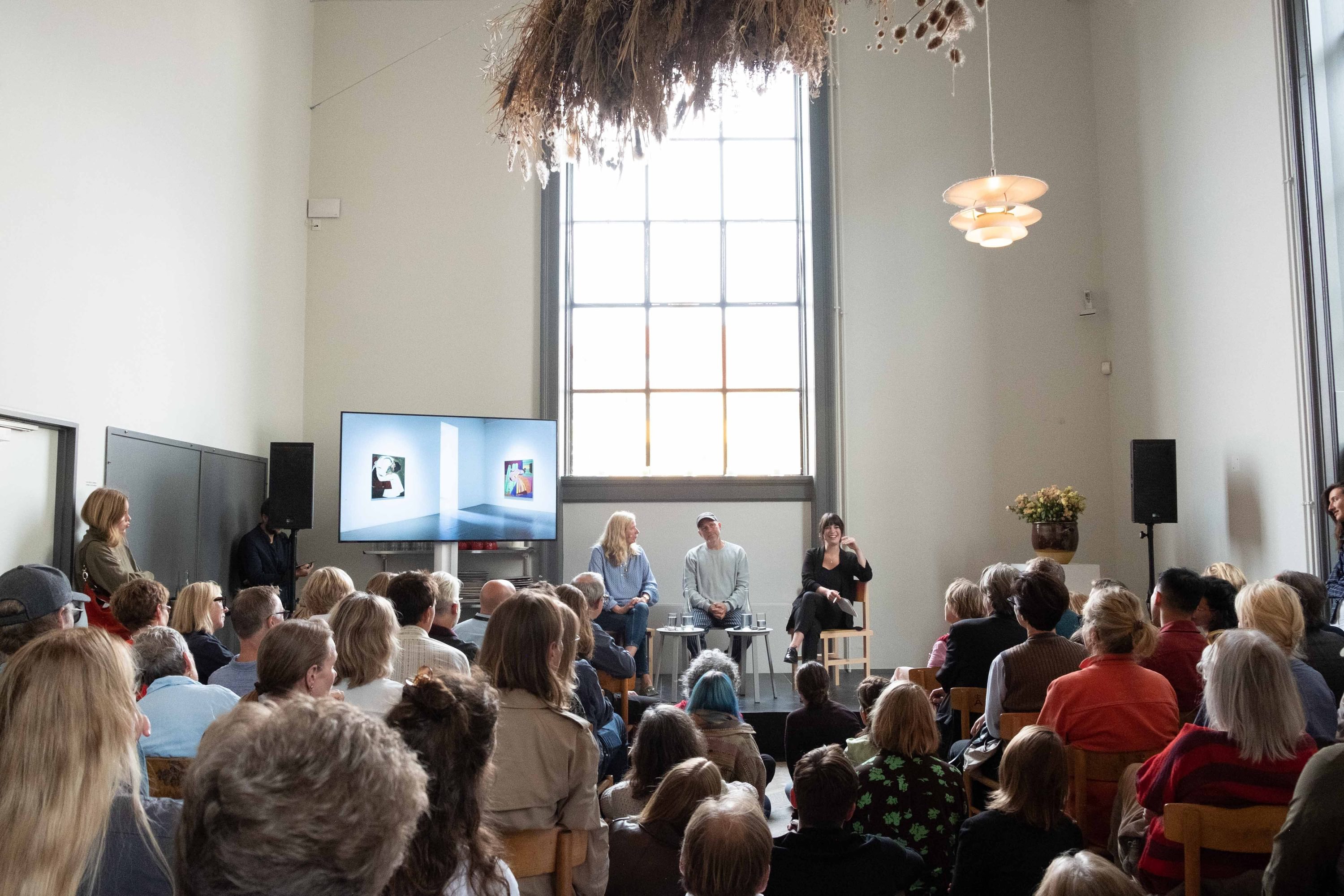 Photo by Marlene on the Wall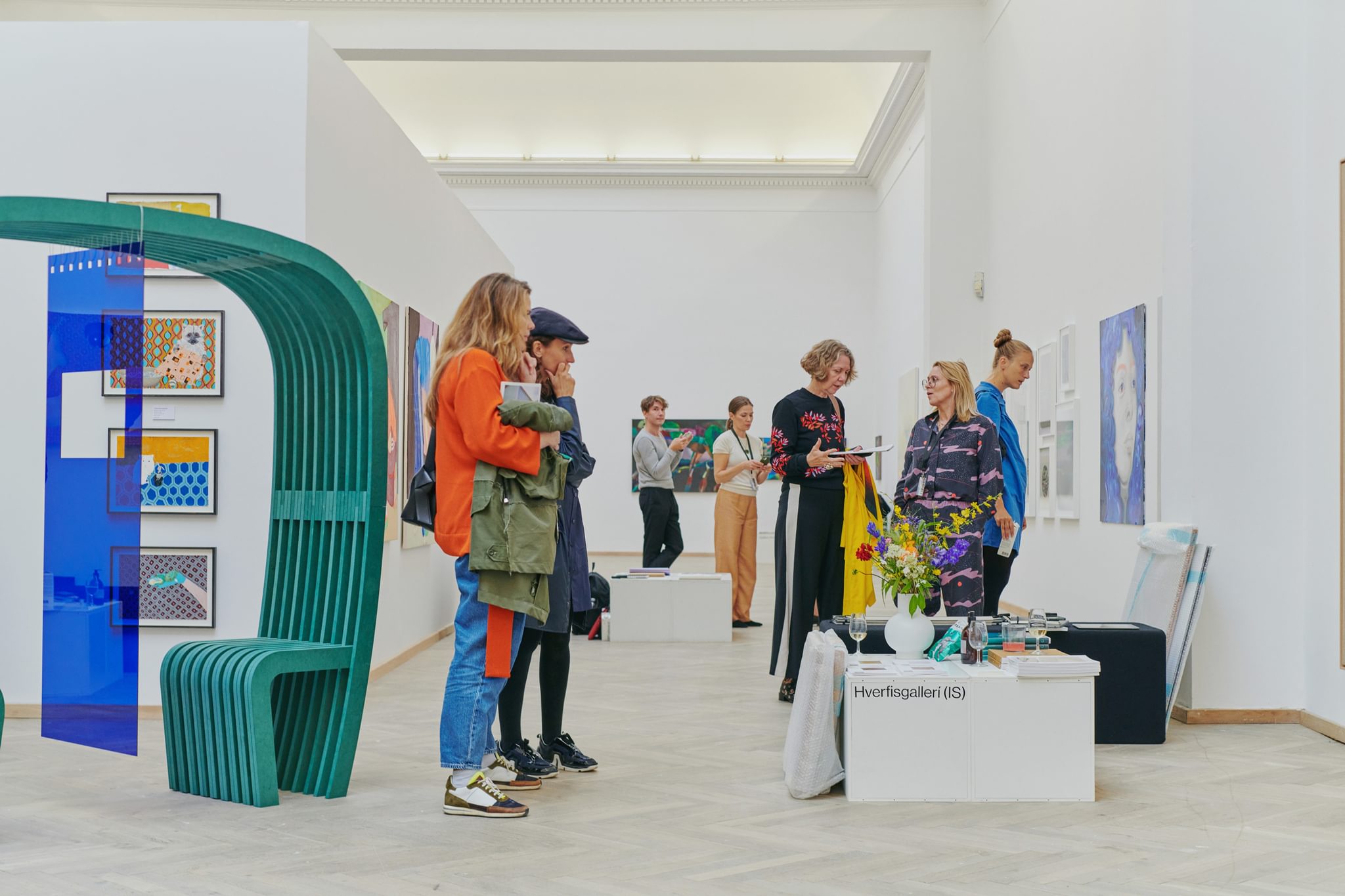 Photo by Niklas Adrian Vindelev
Strengthening The Scene

As the Nordic region's leading art event, CHART aims to develop and nurture the ties between local museums and art spaces, encouraging visitors to explore the full regional art scene. This has resulted in a series of collaborations with cultural institutions such as SMK - National Gallery of Denmark, Louisiana Museum of Modern Art, Overgaden - Institute for Contemporary Art, GL STRAND, Den Frie Centre of Contemporary Art, and the newly reopened Design Museum Denmark, amongst others.

For the first time CHART is venturing over the Øresund Bridge to Sweden, in an exciting collaboration with Malmö Konstmuseum, Malmö Konsthall and Moderna Museet Malmö. The partnership aims to build and strengthen relations between the cultural scenes of the neighbouring cities.

CHART 2022 Exhibitors

Andersen's (DK); Galerie Anhava (FI); BERG Contemporary (IS); Galleri Bo Bjerggaard (DK); BORCH Editions (DK/DE); Carl Kostyál (SE); C.C.C. (DK); Cecilia Hillström Gallery (SE); Croy Nielsen (AT); Dorothée Nilsson Gallery (DE); Etage Projects (DK); Galerie Forsblom (FI); Galleri Brandstrup (NO); Galleri Cora Hillebrand (SE); Gether Contemporary (DK); Golsa (NO); GSA GALLERY (SE); Galleria Heino (FI); Helsinki Contemporary (FI); Hverfisgallerí (IS); i8 Gallery (IS); ISCA Gallery (NO); Lagune Ouest (DK); LOYAL (SE); Galleri Magnus Karlsson (SE); Martin Asbæk Gallery (DK); MELK galleri (NO); NEVVEN (SE); Galerie Nordenhake (SE); OSL contemporary (NO); palace enterprise (DK); Peder Lund (NO); Persons Projects (DE); SPECTA (DK); Gallery Steinsland Berliner (SE); Galleri Susanne Ottesen (DK); V1 Gallery (DK); Þula (IS)


CHART Book Fair Publishers
Arvinius + Orfeus Publishing (SE), *[asterisk] (DK), At Last Books (DK), Bergen Kunsthall (NO), Bladr (DK), Breton Cassette (NO), CHART Exhibiting Galleries, Codex Polaris (NO), CULT PUMP (DK), BenchPress Elephant Kunsthall (NO), EKELY (DK), Heavy Books (NO), Hour Editions (DK), hurricane publishing (DK), Journal (SE), Kunsthall Oslo (NO), Lodret Vandret (DK), Northing/Kinakaal Forlag (NO), Objektiv Press (NO), Pamflett with Norsk Risoforening (NO), Plethora Magazine (DK), Print & Friends (IS), Radha Pandey / Halden Bookworks (NO), Really Simple Syndication Press (DK), rojal (SE), Space Poetry (DK), Woodpecker Projects (SE).