Kristín Morthens (IS)
Kristín Morthens' paintings deal with boundaries, intimacy and separation through narratives of limb-like figures in abstract spaces. These subjects often perform a gesture of almost-touching, reaching out or pulling in, either toward themselves or between each other. The focus of physicality is repeated through layering techniques using materials such as oil, spray paint and dry pastels. The contrasting surfaces highlight the notions of boundaries and materialism.
Kristín Morthens (b.1992) graduated with a BFA in painting from OCAD University, Toronto, 2018. Her works have been exhibited in Montreal, Toronto, Stuttgart, Malmö, Reykjavík and Copenhagen. Her most recent solo exhibitions include Gegnumtrekkur at Þula (2021) and Að snerta uppsprettu at Listval (2022). Kristín lives and works in Reykjavík.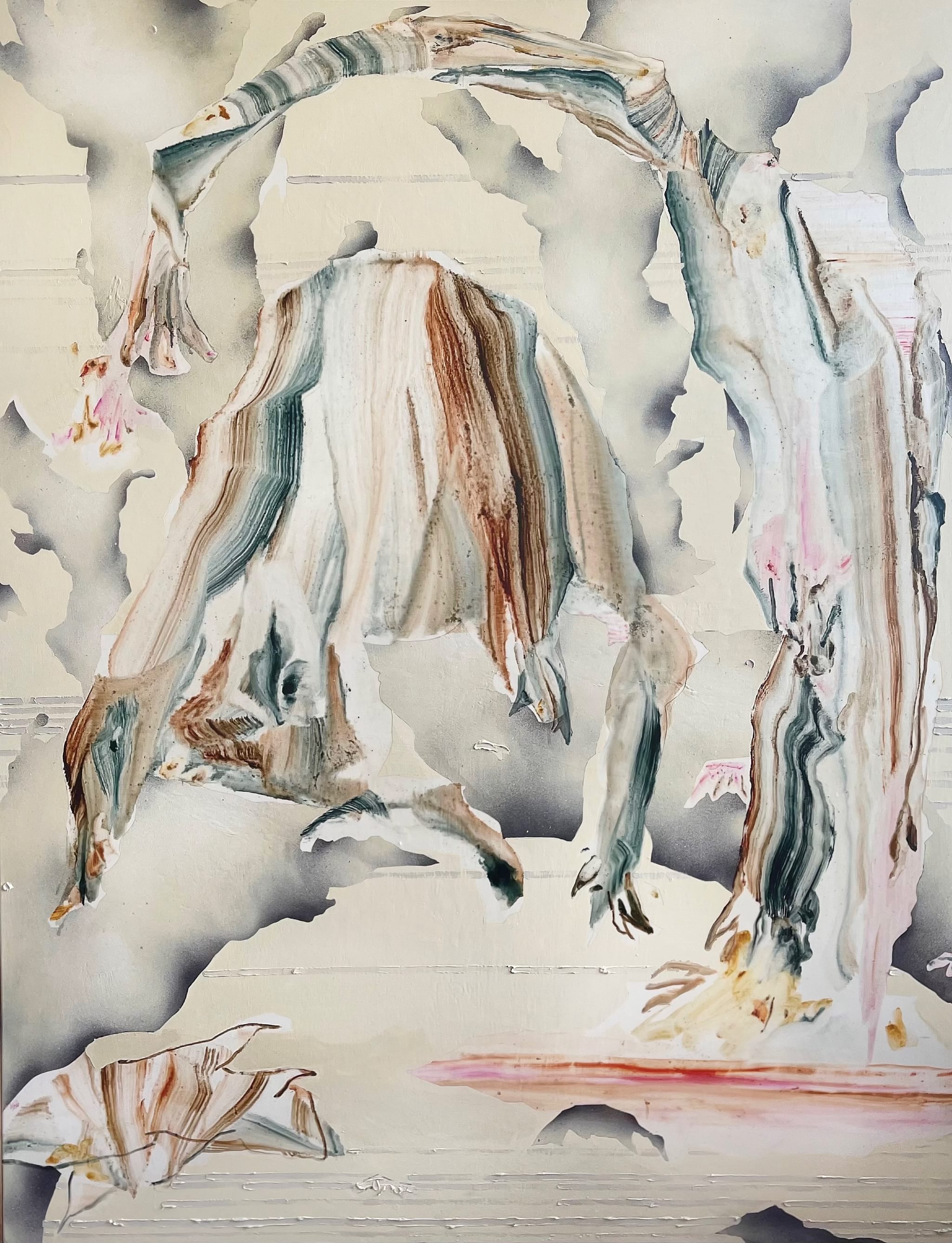 Pond's Reflection
Oil and spray paint on canvas, 140 x 180 cm
2023
Courtesy of Þula and the Artist
Enquire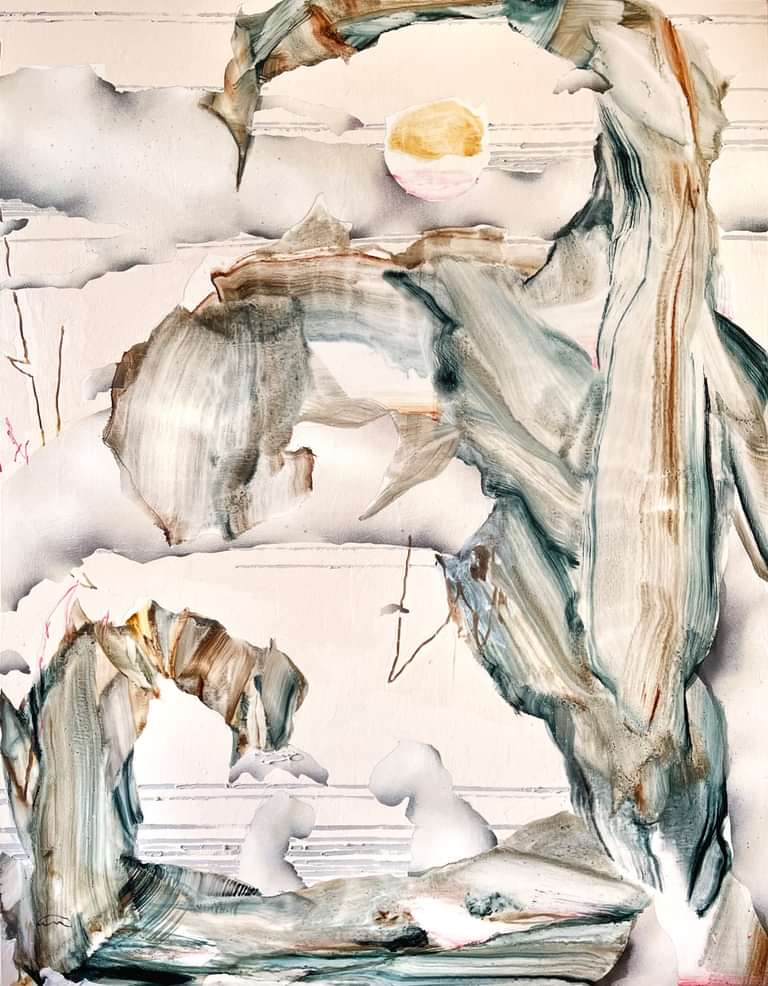 She Surrounded The Sun As They Sat
Oil and spray paint on canvas, 140 x 180 cm
2023
Courtesy of Þula and the Artist
Enquire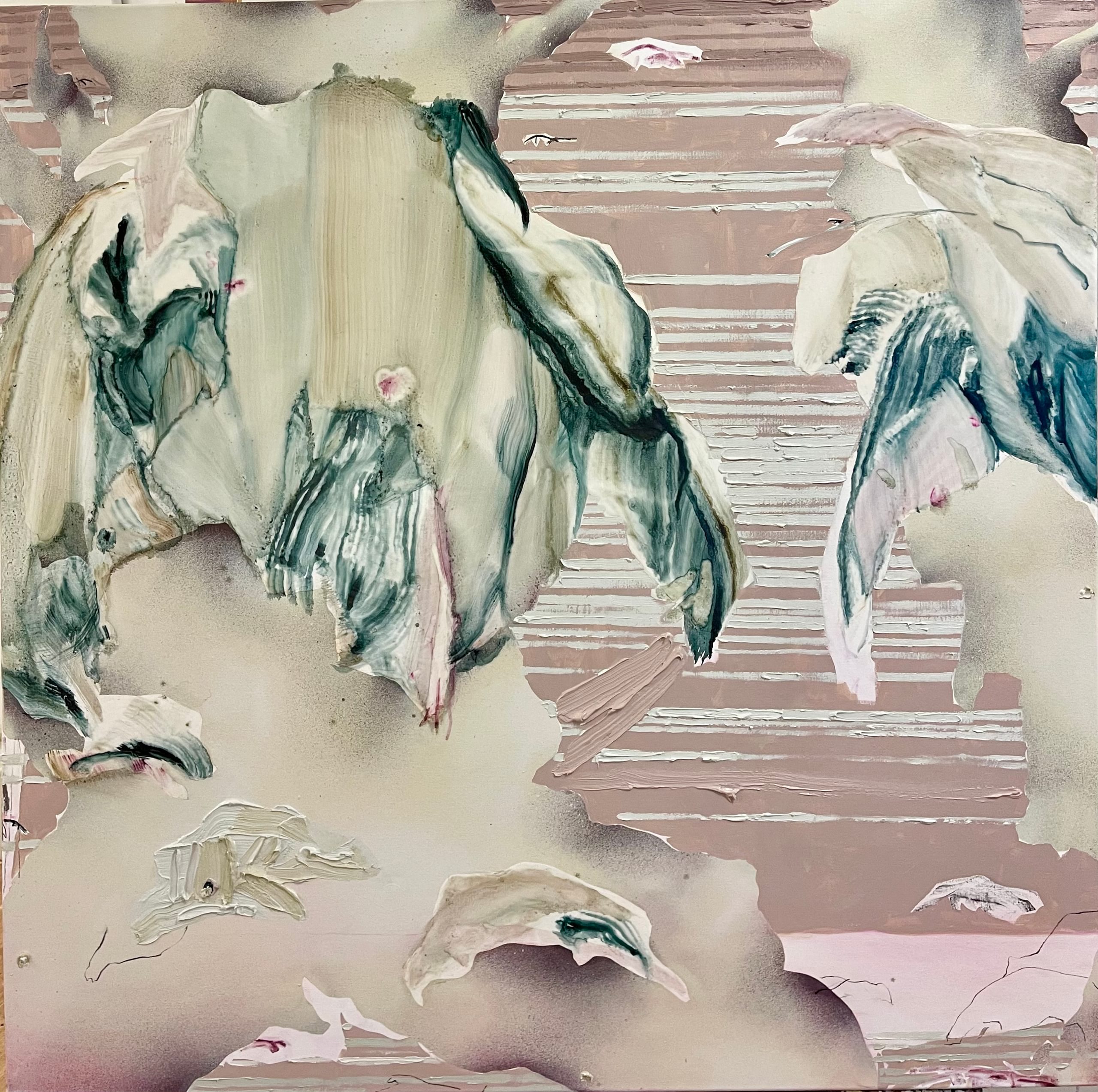 Undiralda
Oil, pastels and spray paint on canvas, 120 x 120 cm
2022
Courtesy of Þula and the Artist
Enquire
Click/tap image to see full size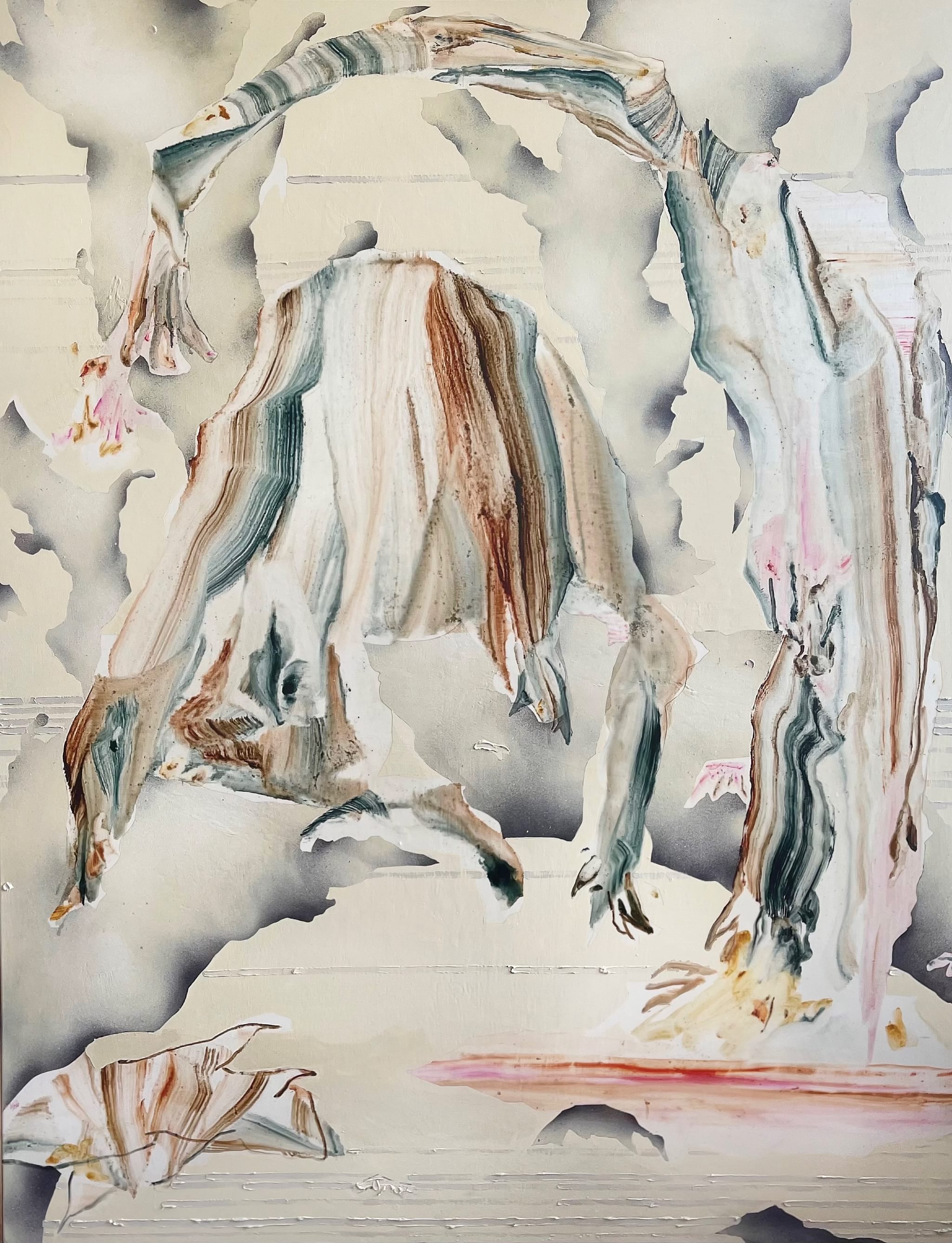 Pond's Reflection
Oil and spray paint on canvas, 140 x 180 cm, 2023
Enquire
Click/tap image to see full size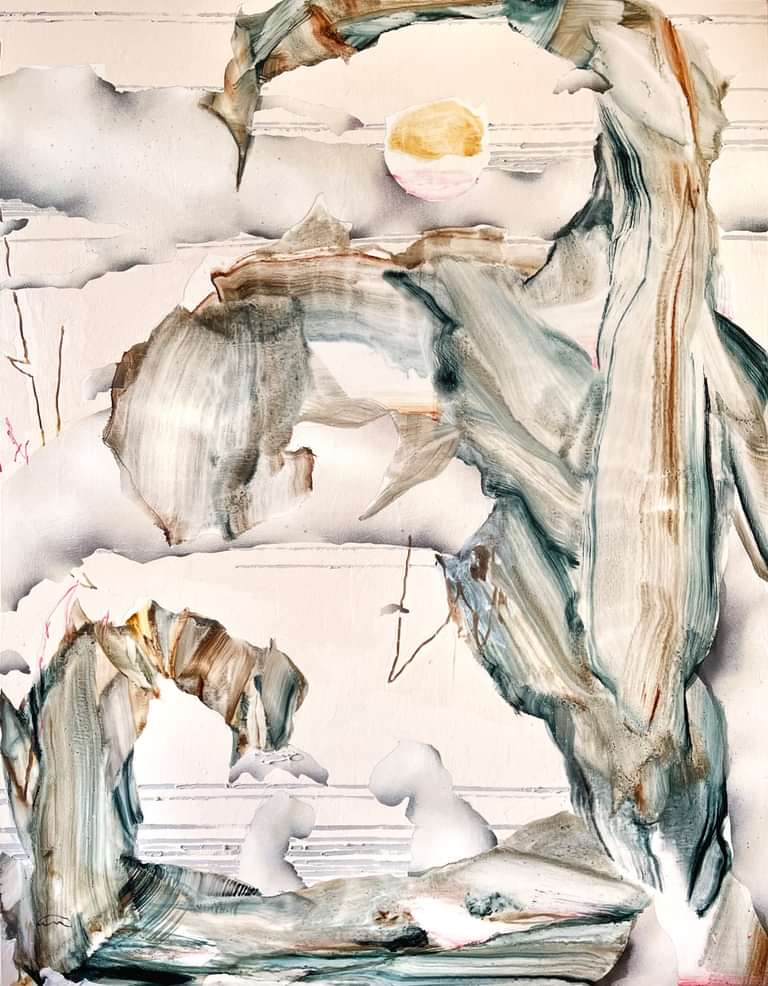 She Surrounded The Sun As They Sat
Oil and spray paint on canvas, 140 x 180 cm, 2023
Enquire
Click/tap image to see full size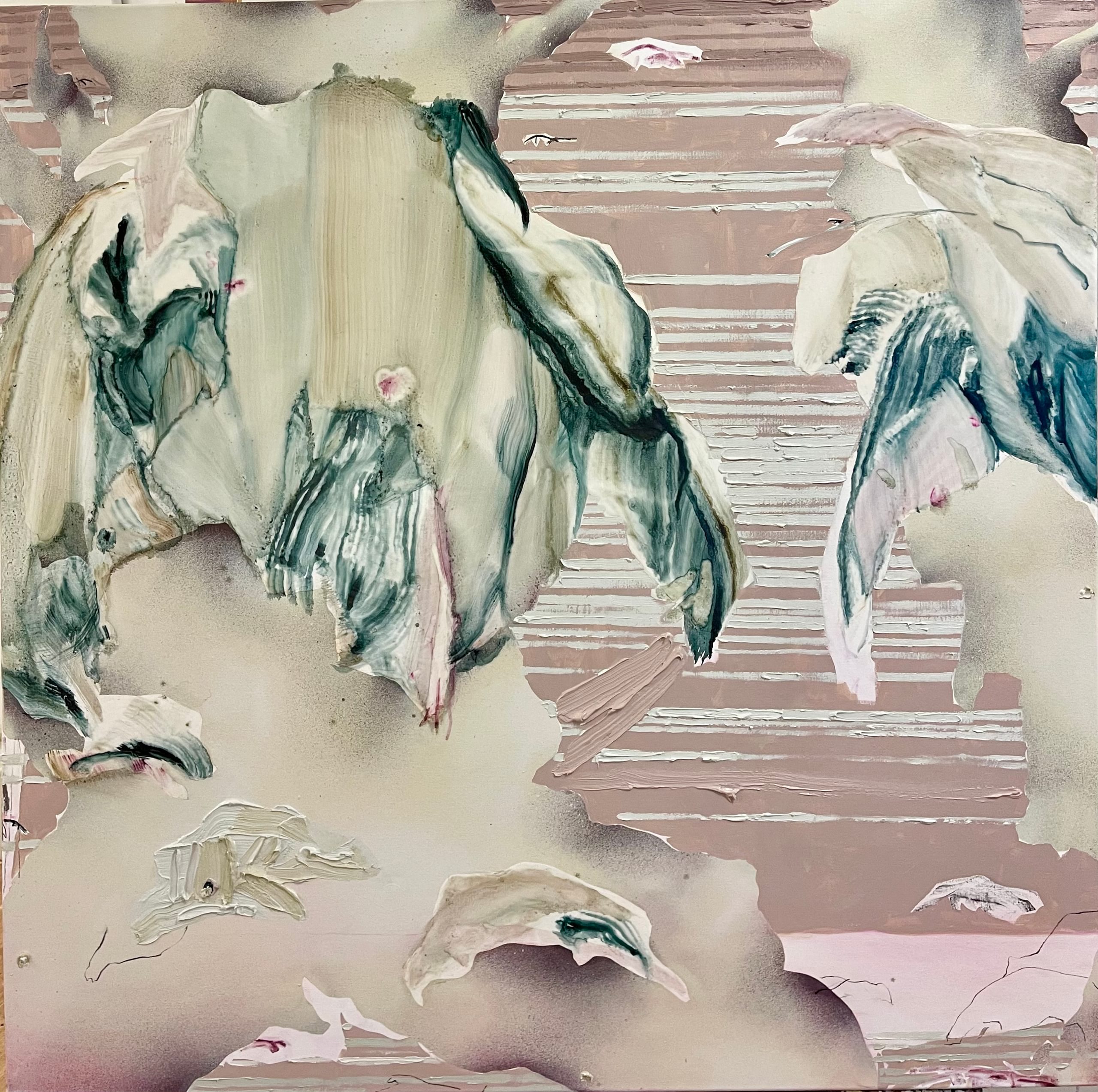 Undiralda
Oil, pastels and spray paint on canvas, 120 x 120 cm, 2022
Enquire