Ólafur Elíasson (DK)
Watercolours have been a sustained interest of Ólafur Elíasson, which he has used to investigate colour, movement, and time since 2009. The works often conjure subtle illusions of space and light through the repeated application of thin, transparent washes onto a single sheet of paper in a meticulous, highly physical production process.
Ólafur Elíasson (b. 1967 in Copenhagen to Icelandic parents) studied at the Royal Danish Academy of Fine Arts. In 1995 he established Studio Olafur Eliasson as a laboratory for spatial research in Berlin. His wide-ranging solo shows have appeared in major museums around the globe, most recently at the Guggenheim Bilbao in Spain and Fondation Beyeler in Swiss. Eliasson has engaged in a number of projects in public space and architectural designs, including the façade of Harpa Concert Hall in Reykjavik, Iceland, and represented Denmark at the 50th Venice Biennale in 2003.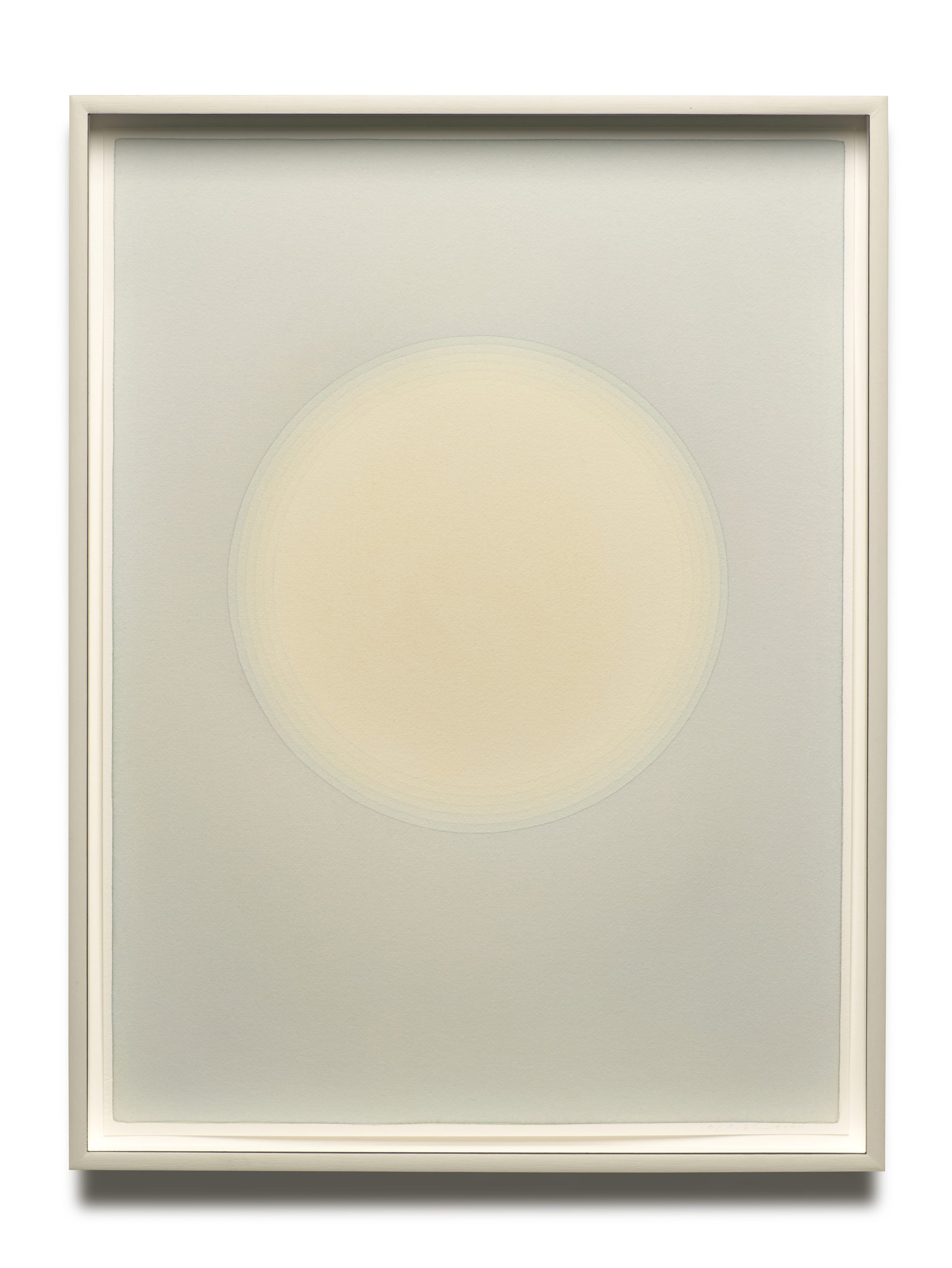 Solar short-term memory (22 seconds)
Watercolour and pencil on paper, 71,6 x 53, 9 cm
2020
i8 Gallery
Enquire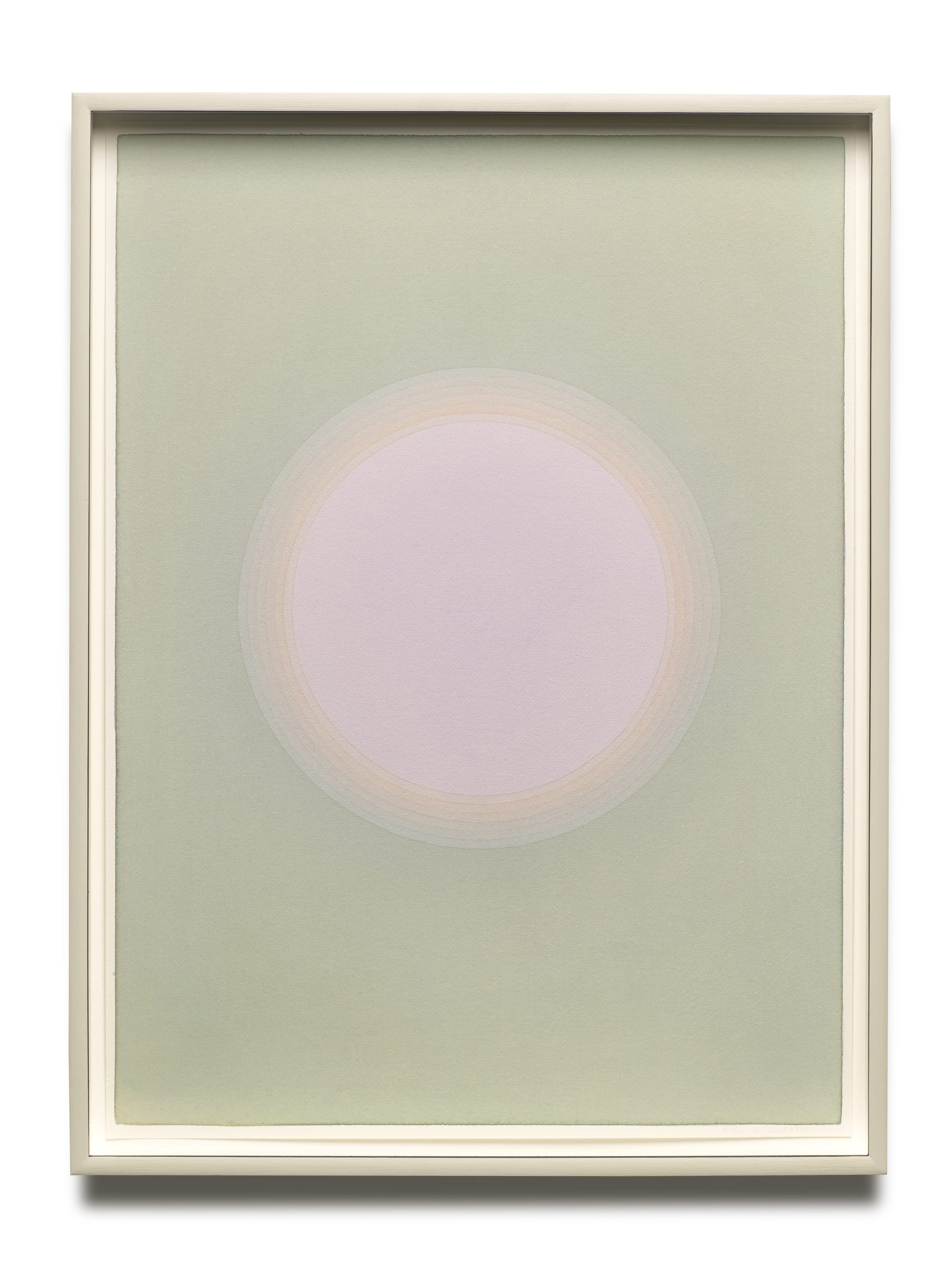 Solar short-term memory (11 seconds)
Watercolour and pencil on paper, 71,6 x 53,9 cm
2020
i8 Gallery
Enquire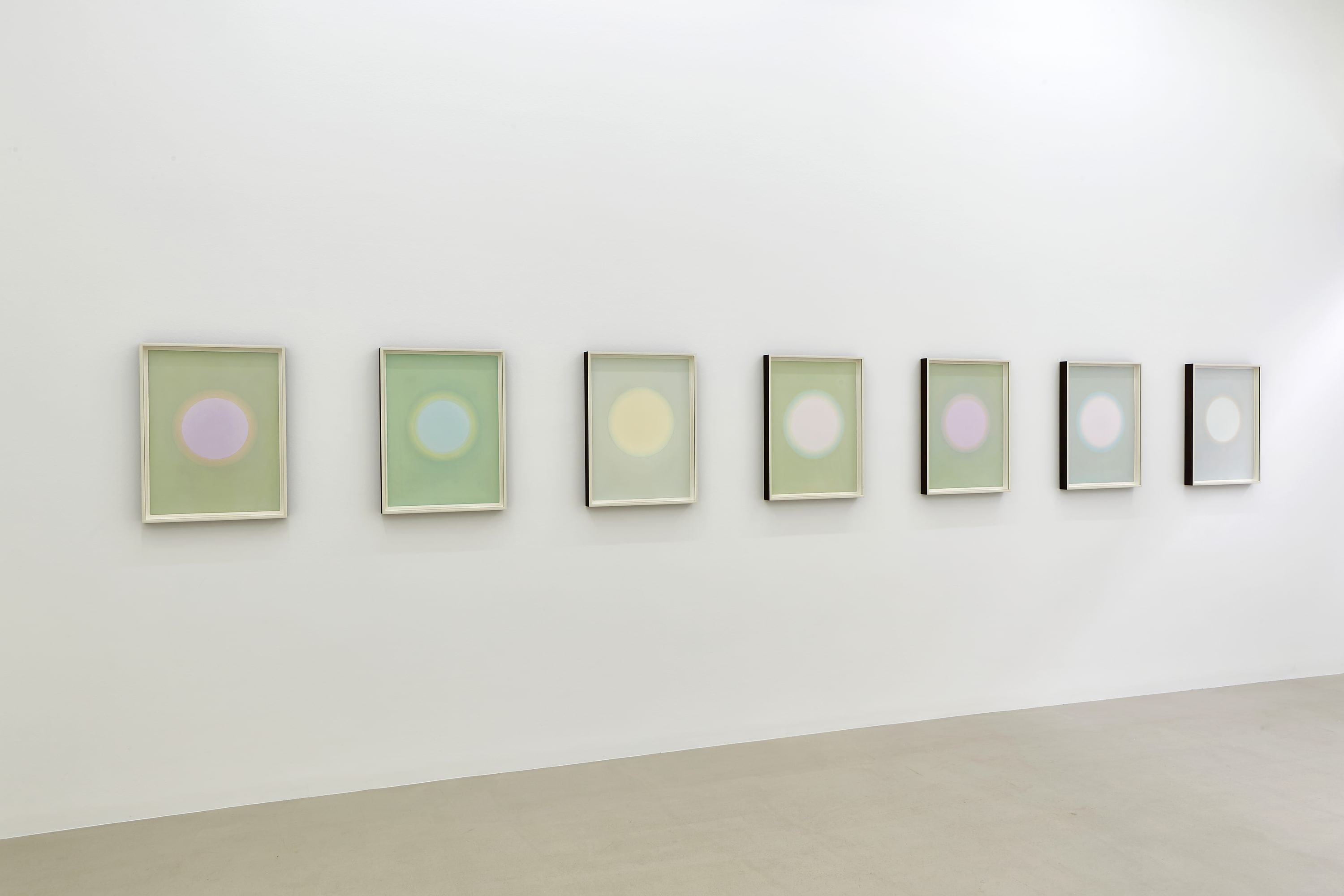 Beyond human time
Installation view
2020
i8 Gallery
Enquire
Click/tap image to see full size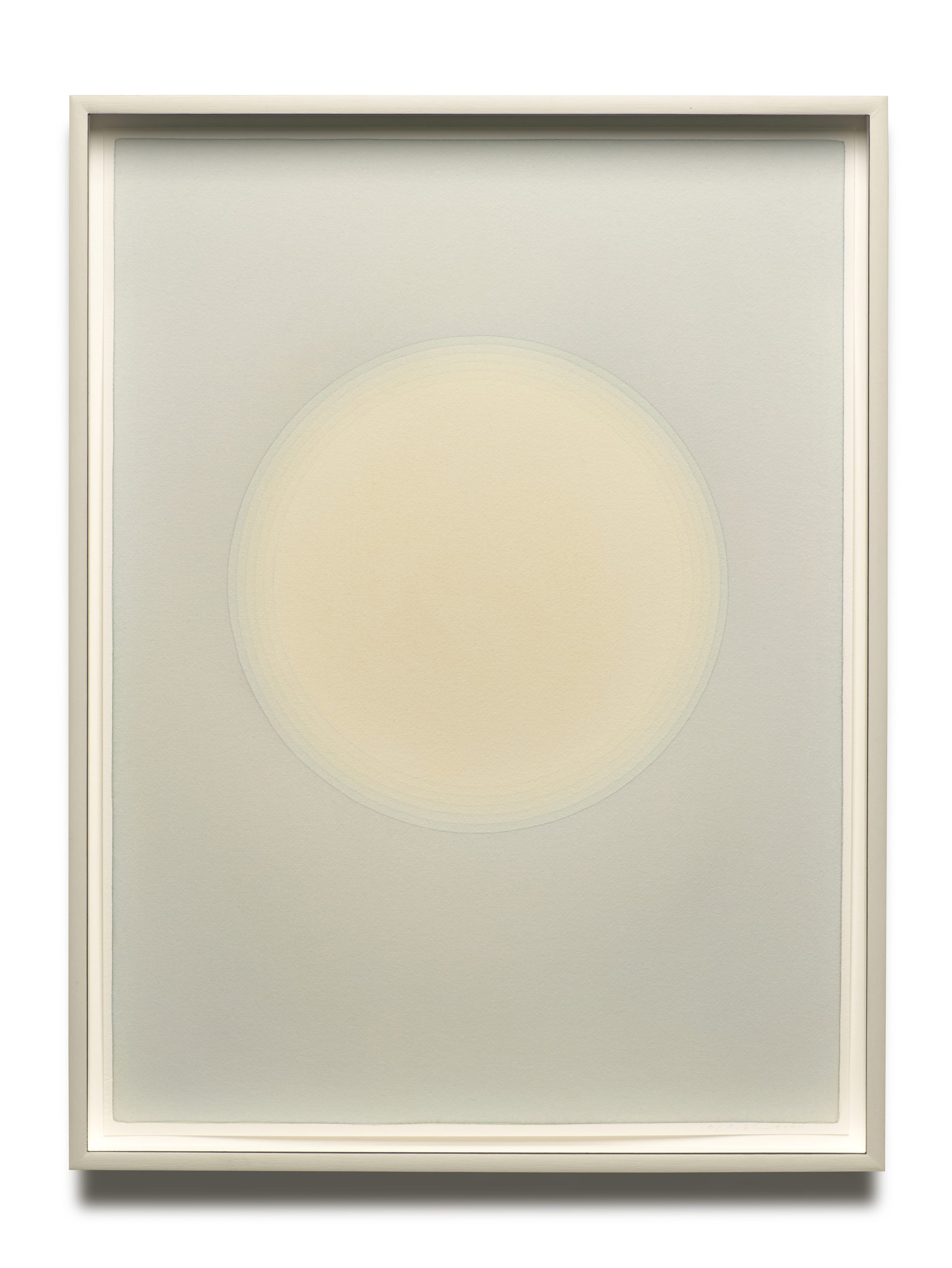 Solar short-term memory (22 seconds)
Watercolour and pencil on paper, 71,6 x 53, 9 cm, 2020
Enquire
Click/tap image to see full size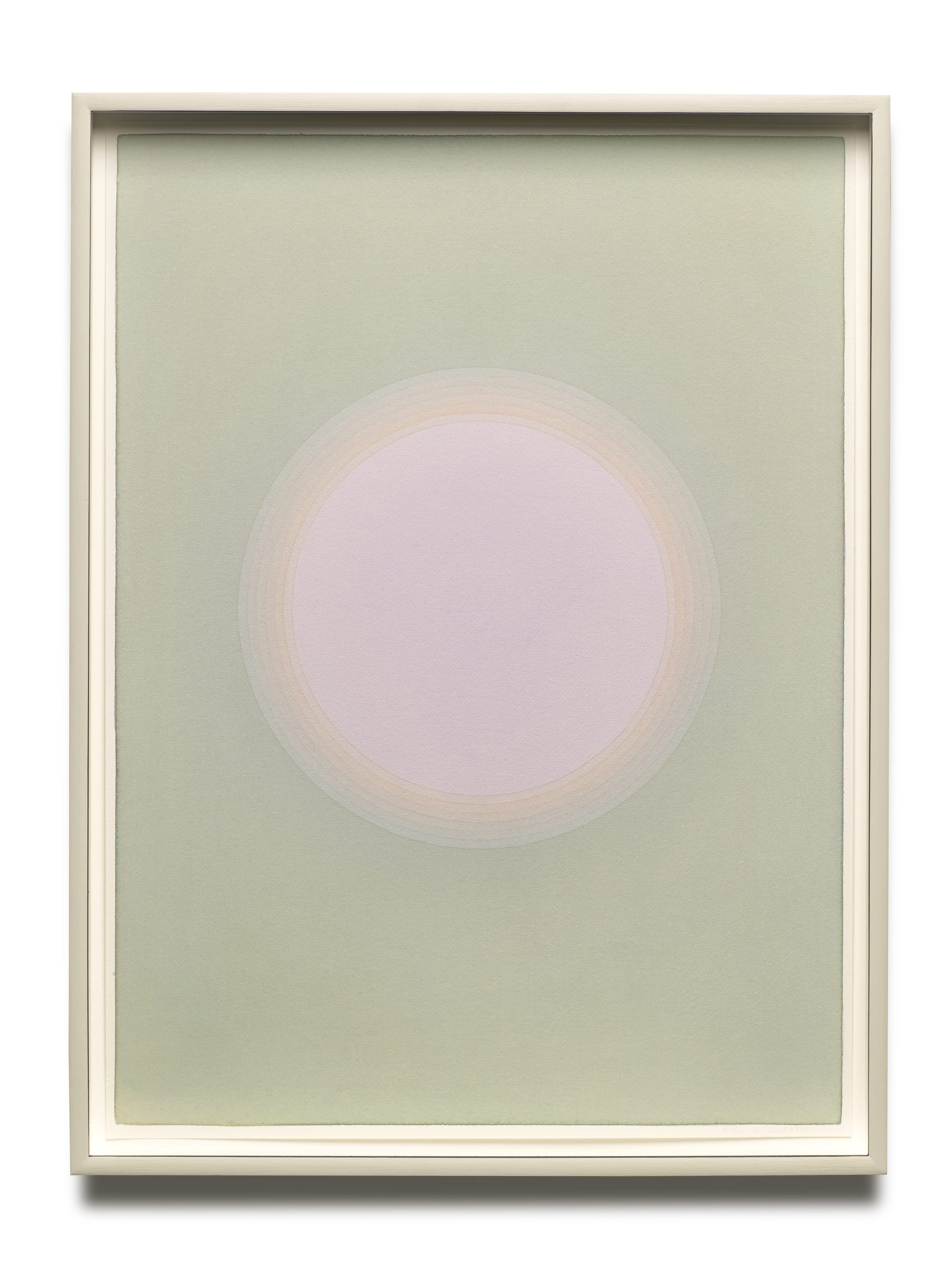 Solar short-term memory (11 seconds)
Watercolour and pencil on paper, 71,6 x 53,9 cm, 2020
Enquire
Click/tap image to see full size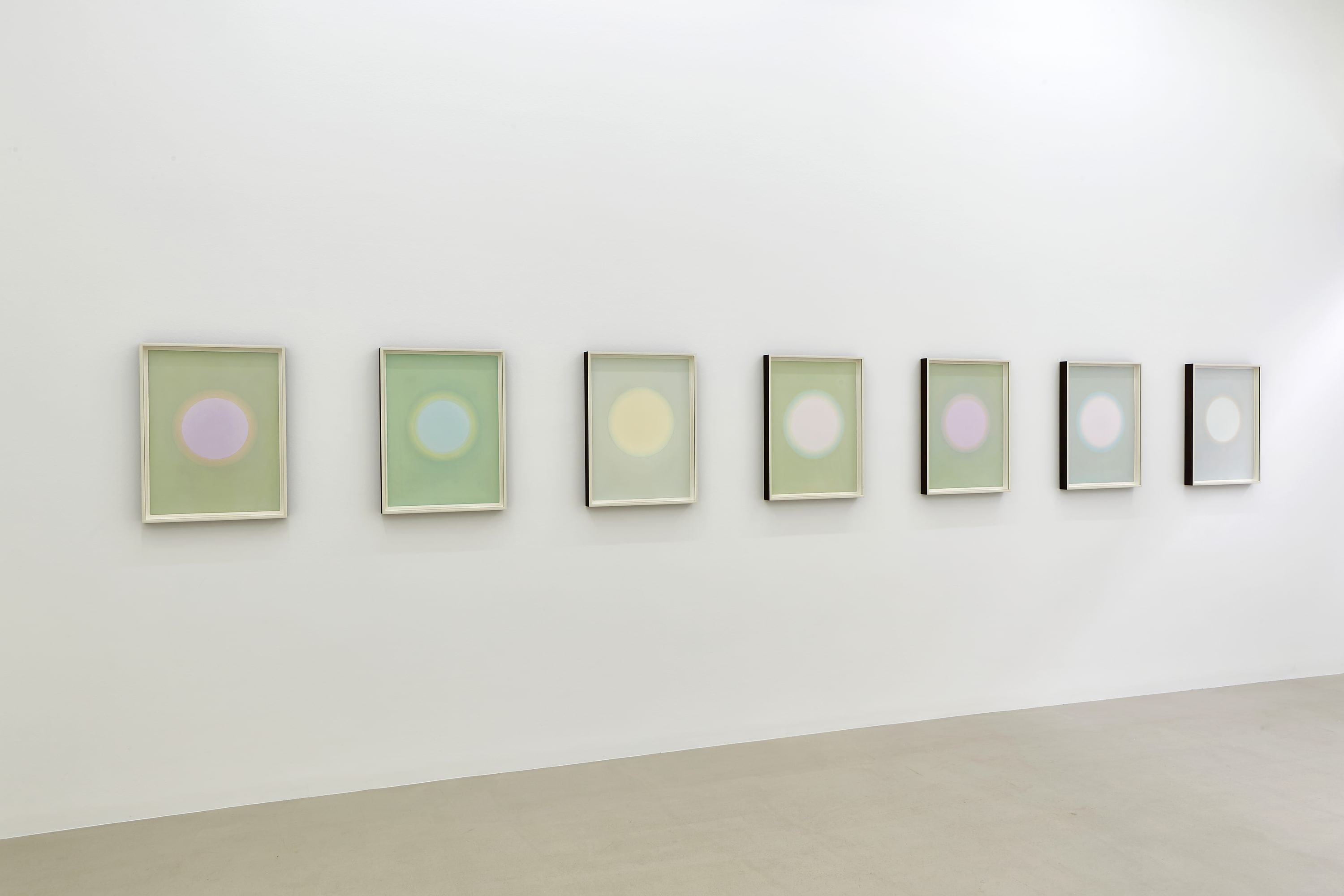 Beyond human time
Installation view, 2020
Enquire