Andreas Albrectsen (DK/BR)
Andreas Albrectsen's practice revolves around a conceptual approach to drawing. Based on screen captures from operating systems, search engines and social media, his work embodies the solitude connected to the user experience. Questioning forms of authenticity, he continually examines various types of screenscapes. Through a labour-intensive translation process from pixel to pigment powder, he describes a digitalized representation of nature - related to the idea of the eromocene. Albrectsen's drawings smoothen the discrepancies between the virtual and the physical surface.
Andreas Albrectsen (b. 1986, Copenhagen; DK) lives and works in Copenhagen. He has exhibited widely across Europe, including: Malmö Konsthall (SE), Skissernas Museum (SE), ARoS (DK), SMK (DK), BOZAR (BE), and Maison Descartes (NL). Albrectsen's works are in the collection of SMK - the National Gallery of Denmark (DK), Malmö Art Museum (SE), The New Carlsberg Foundation (DK), and Region Skåne (SE). Upcoming exhibitions include: Gabinete Lisbon (PT), Galeria Anita Schwartz (BR) and C.C.C. (DK).
Stationary
Installation view
2020
Photo by Martin Brink
Enquire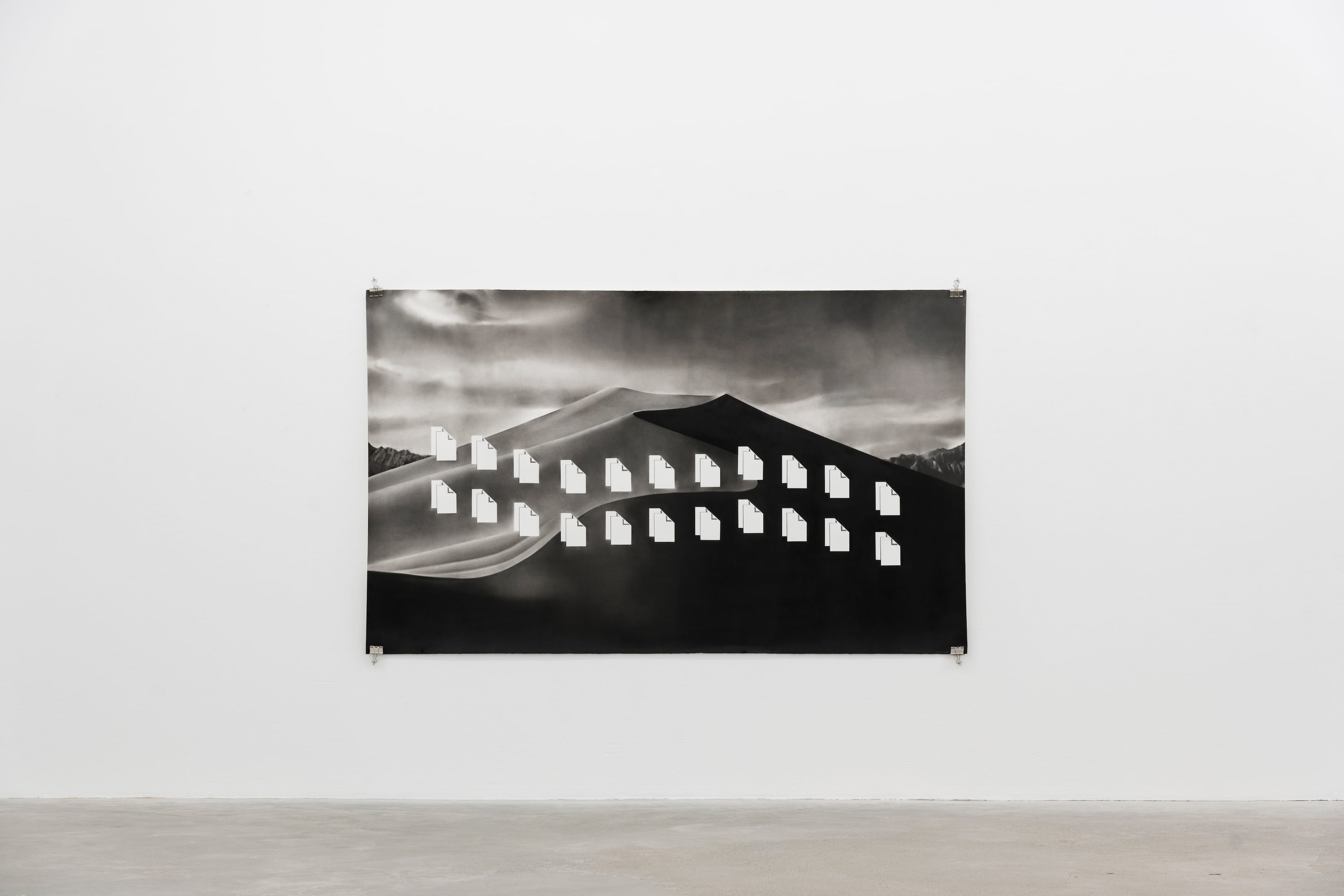 Untitled (Dynamic Desert)
Charcoal on paper, 232 x 140 cm
2020
Collection of Region Skåne
Photo by Martin Brink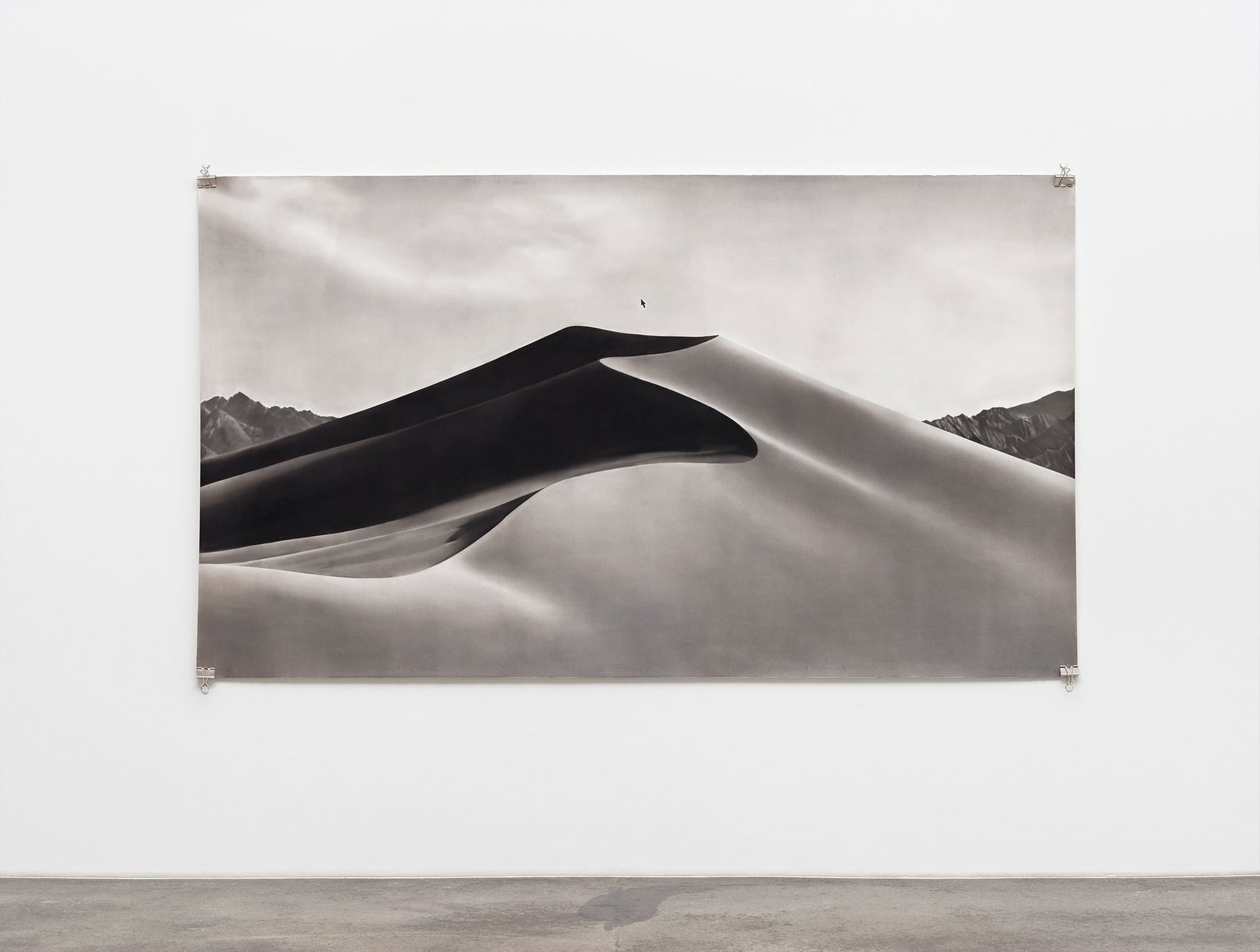 Untitled (Dynamic Desert II)
Charcoal and pastel dust on paper, 140 x 246 cm
2020
Collection of Malmö Art Museum
Photo by Malle Madsen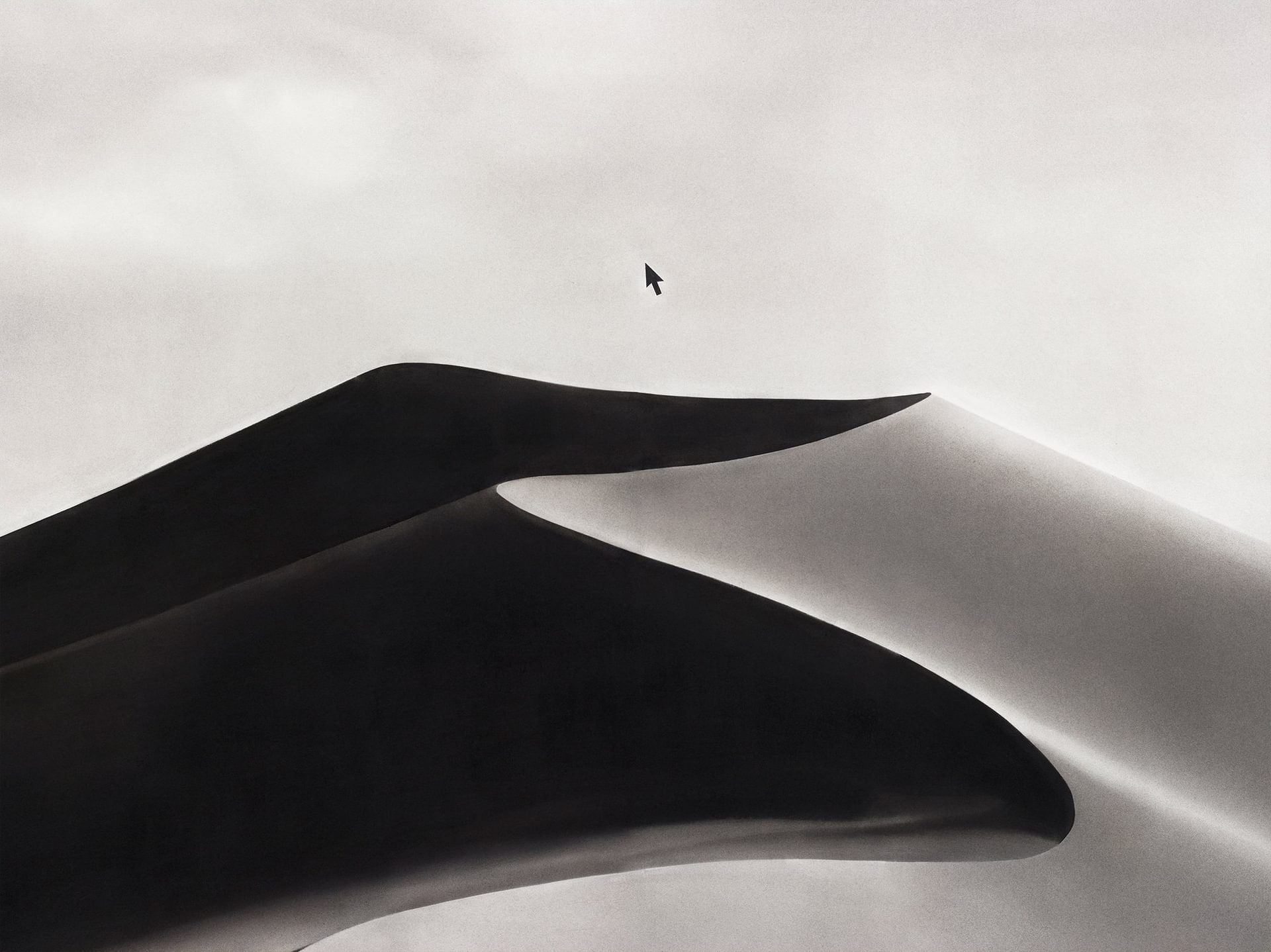 Untitled (Dynamic Desert II), detail
Charcoal and pastel dust on paper, 140 x 246 cm
2020
Collection of Malmö Art Museum
Photo by Malle Madsen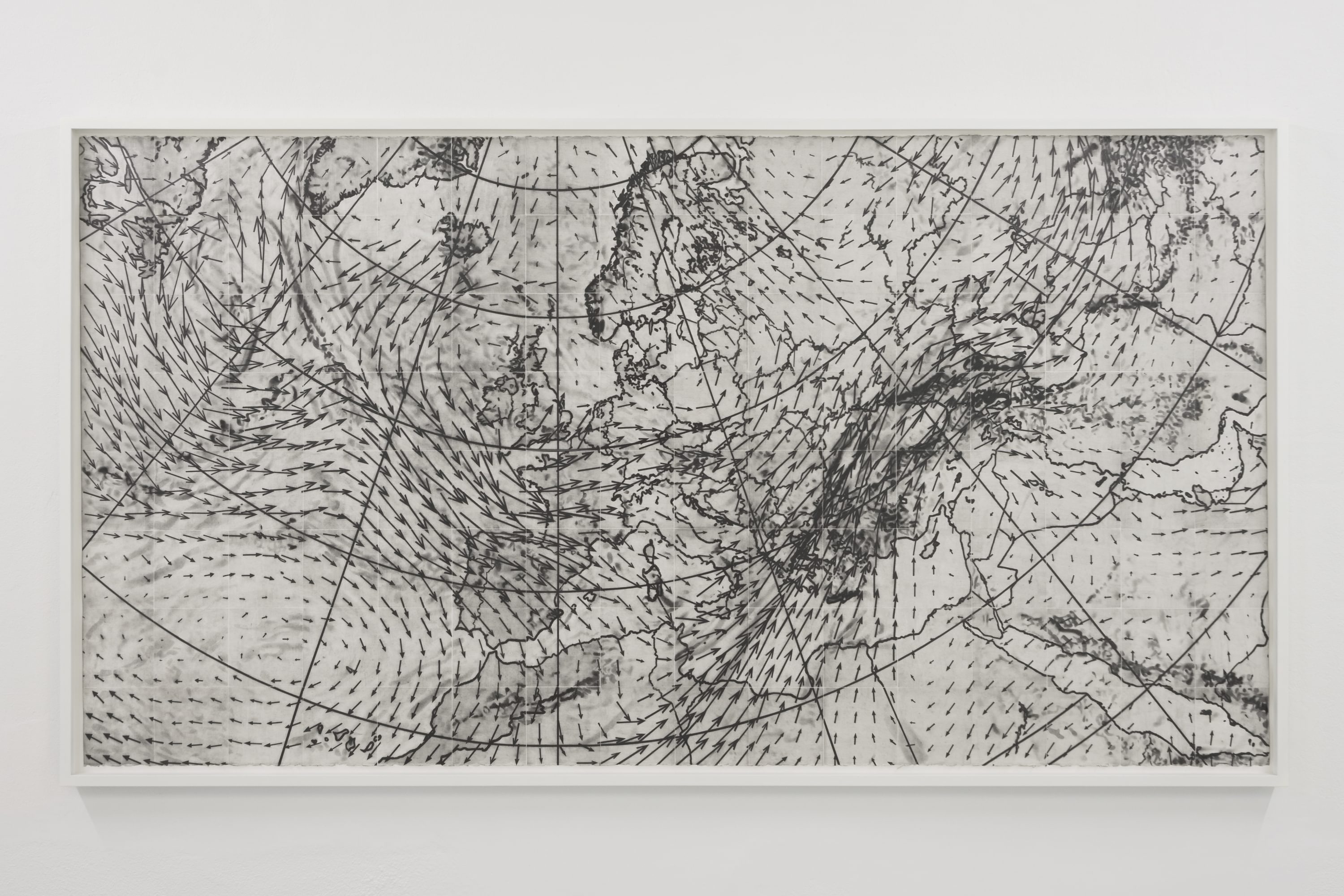 Untitled (Bella)
Graphite pencil on paper, 215,5 x 114,5 cm
2021
Collection of The New Carlsberg Foundation
Photo by Brian Kure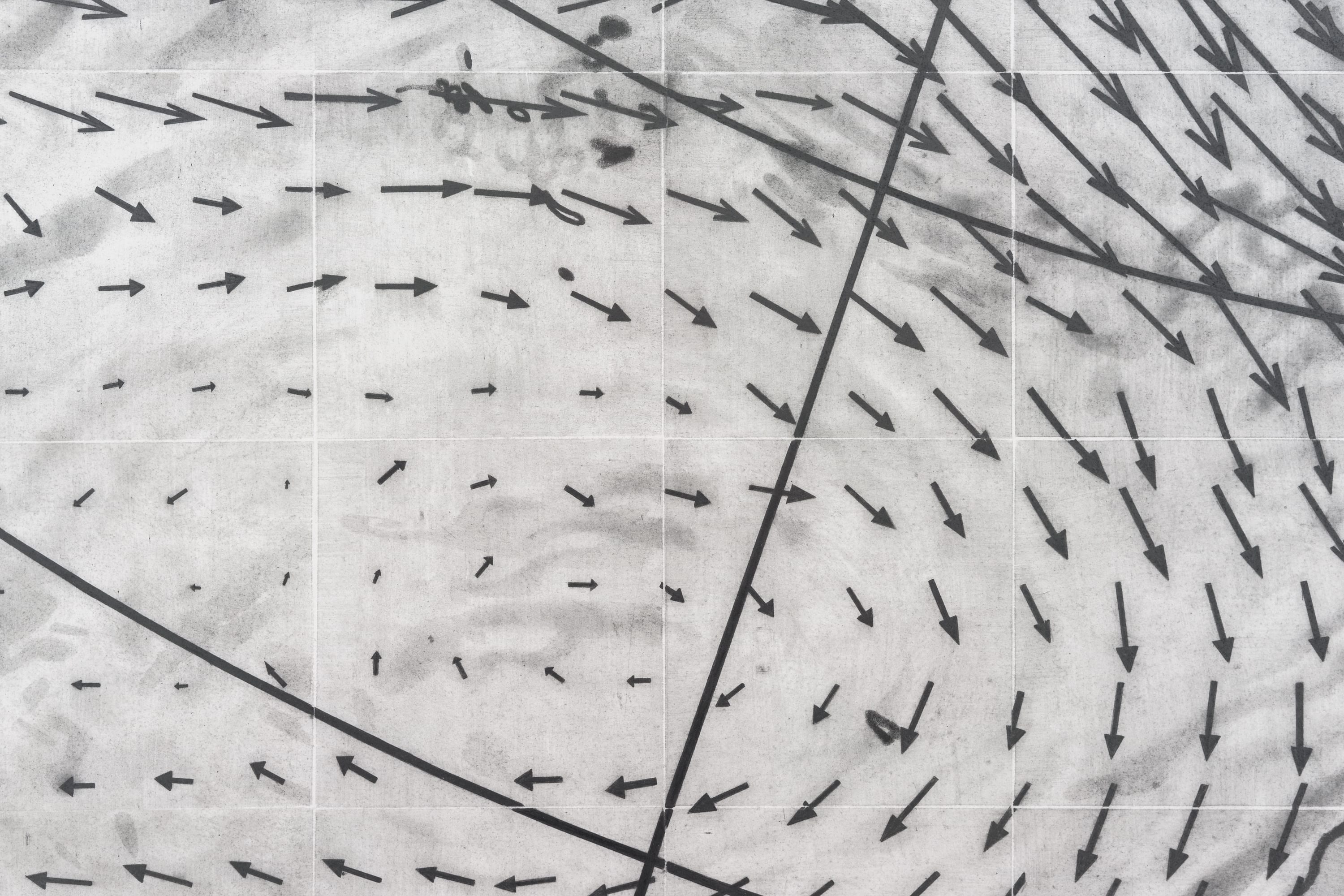 Untitled (Bella), detail
Graphite pencil on paper, 215,5 x 114,5 cm
2021
Collection of The New Carlsberg Foundation
Photo by Brian Kure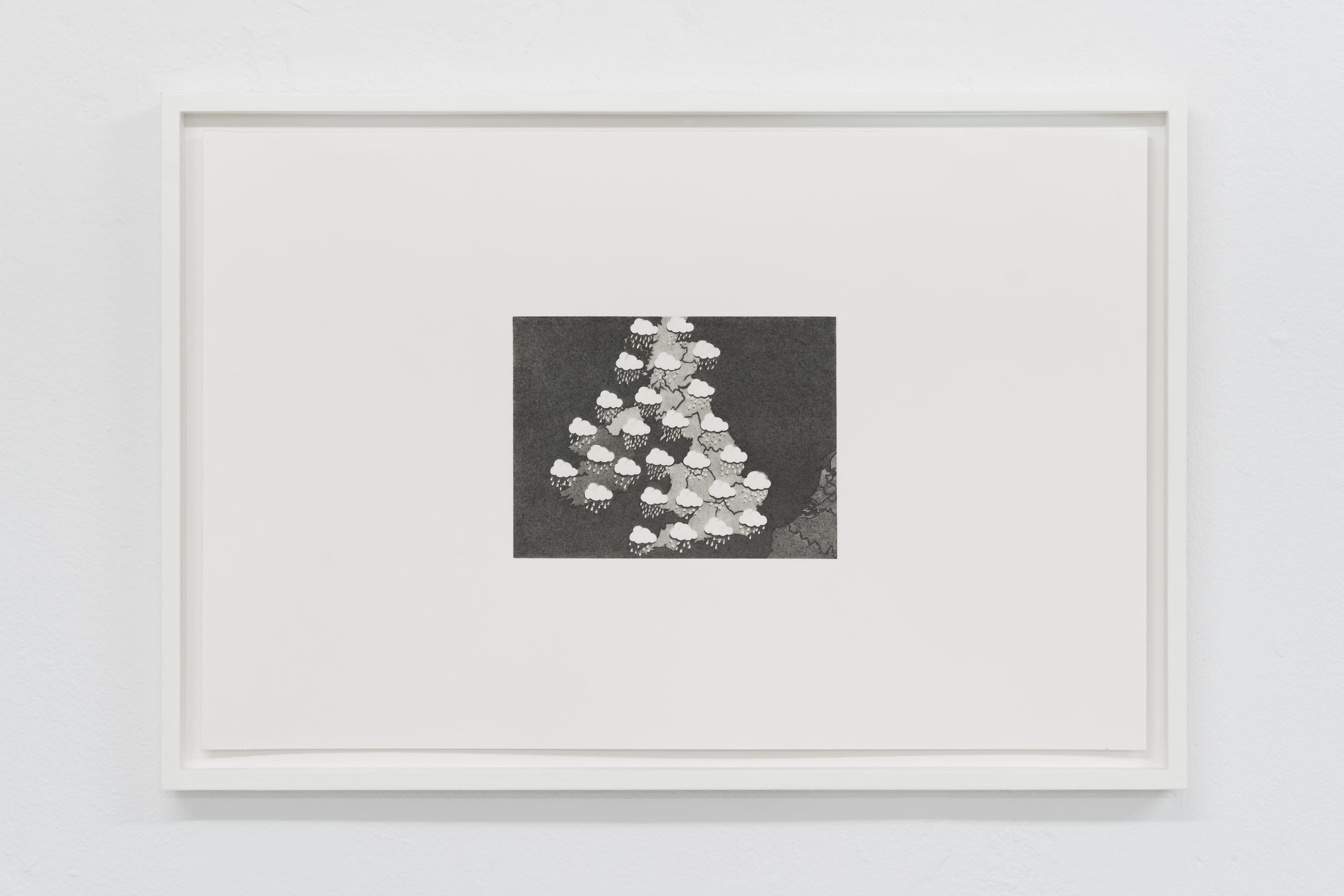 Untitled (UK Forecast)
Graphite pencil on paper. Framed (UV glass), 36 x 55 cm
2020
Photo by Brian Kure
Enquire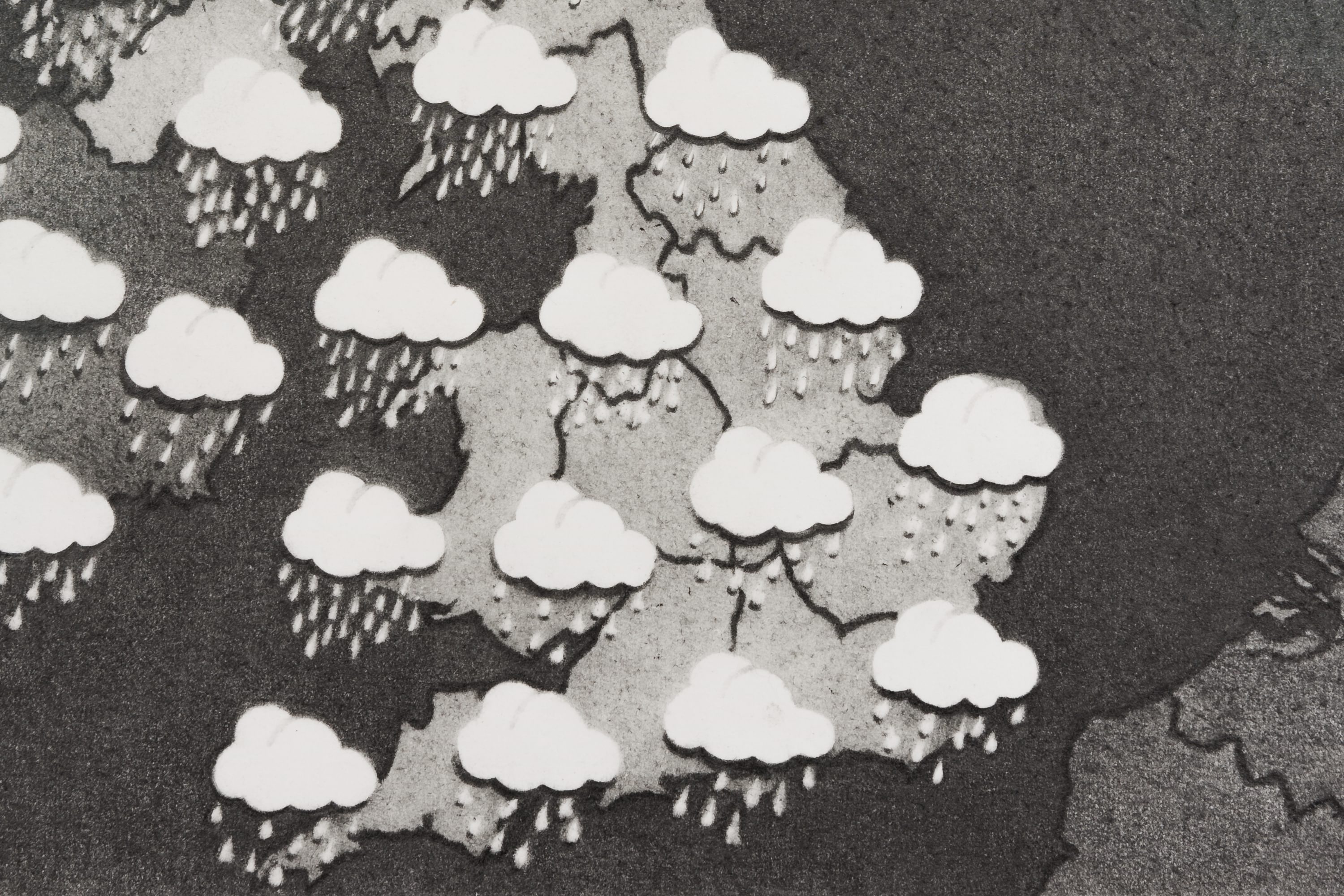 Untitled (UK Forecast), detail
Graphite pencil on paper. Framed (UV glass), 36 x 55 cm
2020
Photo by Brian Kure
Enquire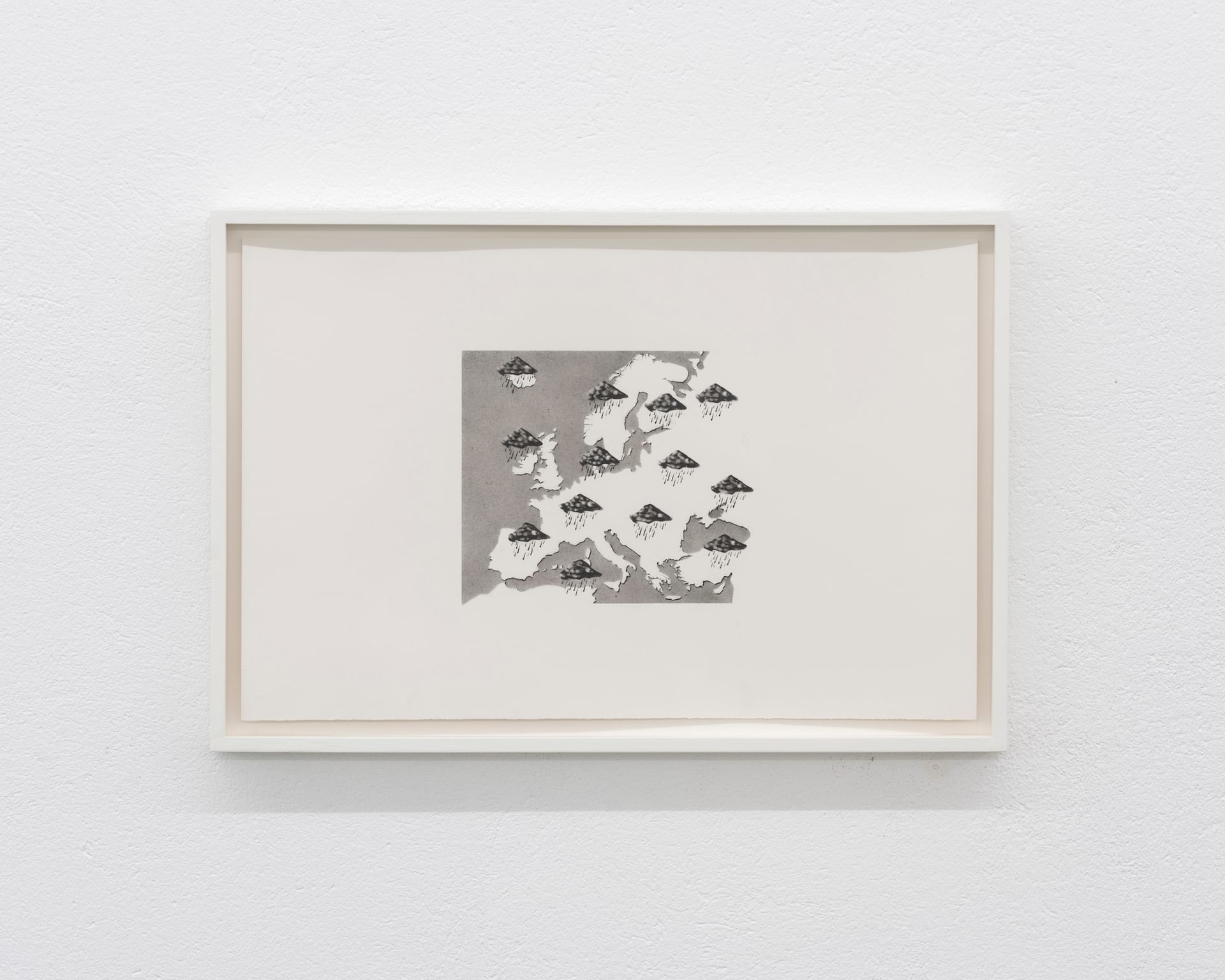 Untitled (Europe Forecast)
Graphite pencil on paper. Framed (UV glass), 36 x 55 cm
2020
Photo by Brian Kure
Enquire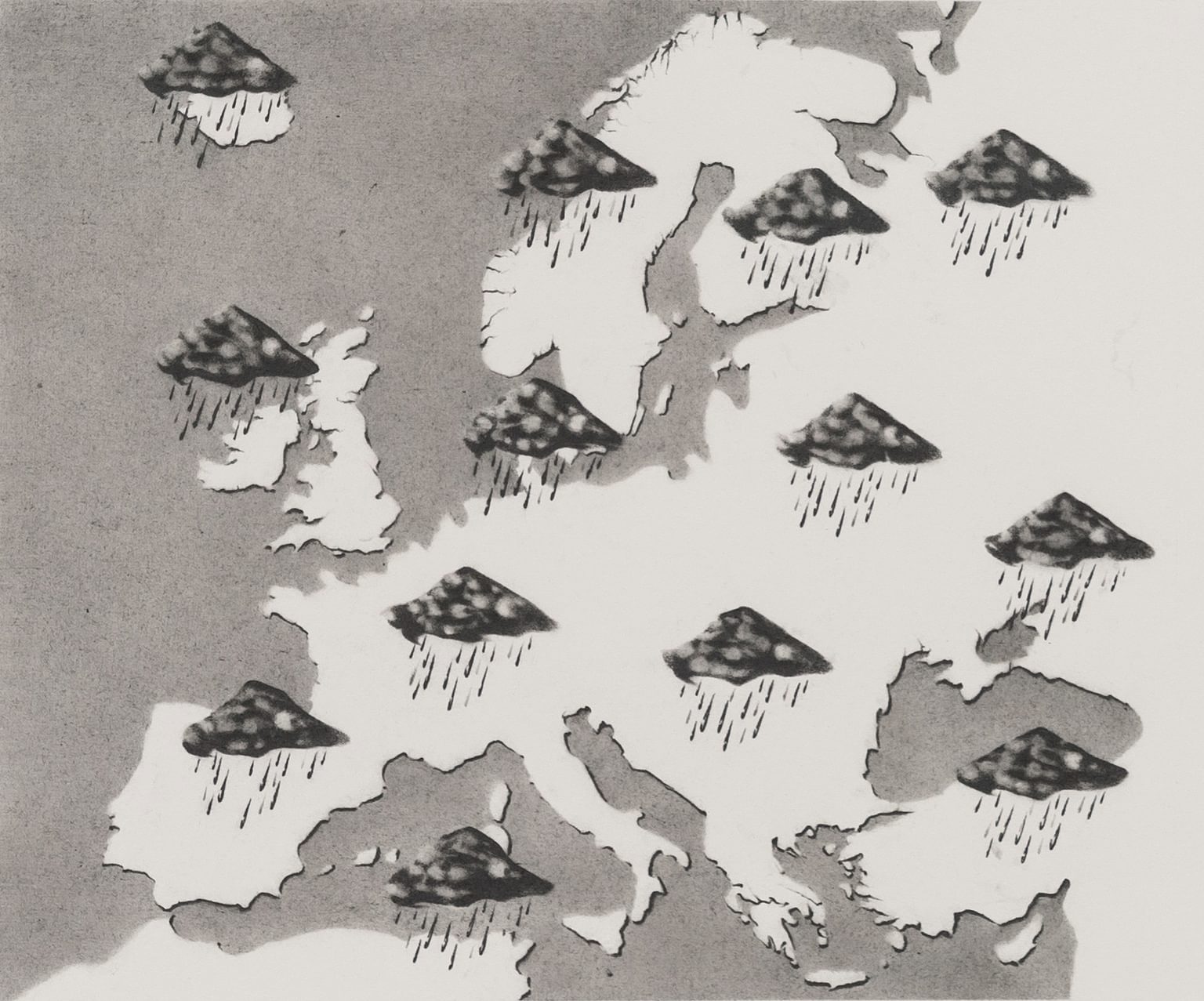 Untitled (Europe Forecast), detail
Graphite pencil on paper. Framed (UV glass), 36 x 55 cm
2020
Photo by Brian Kure
Enquire