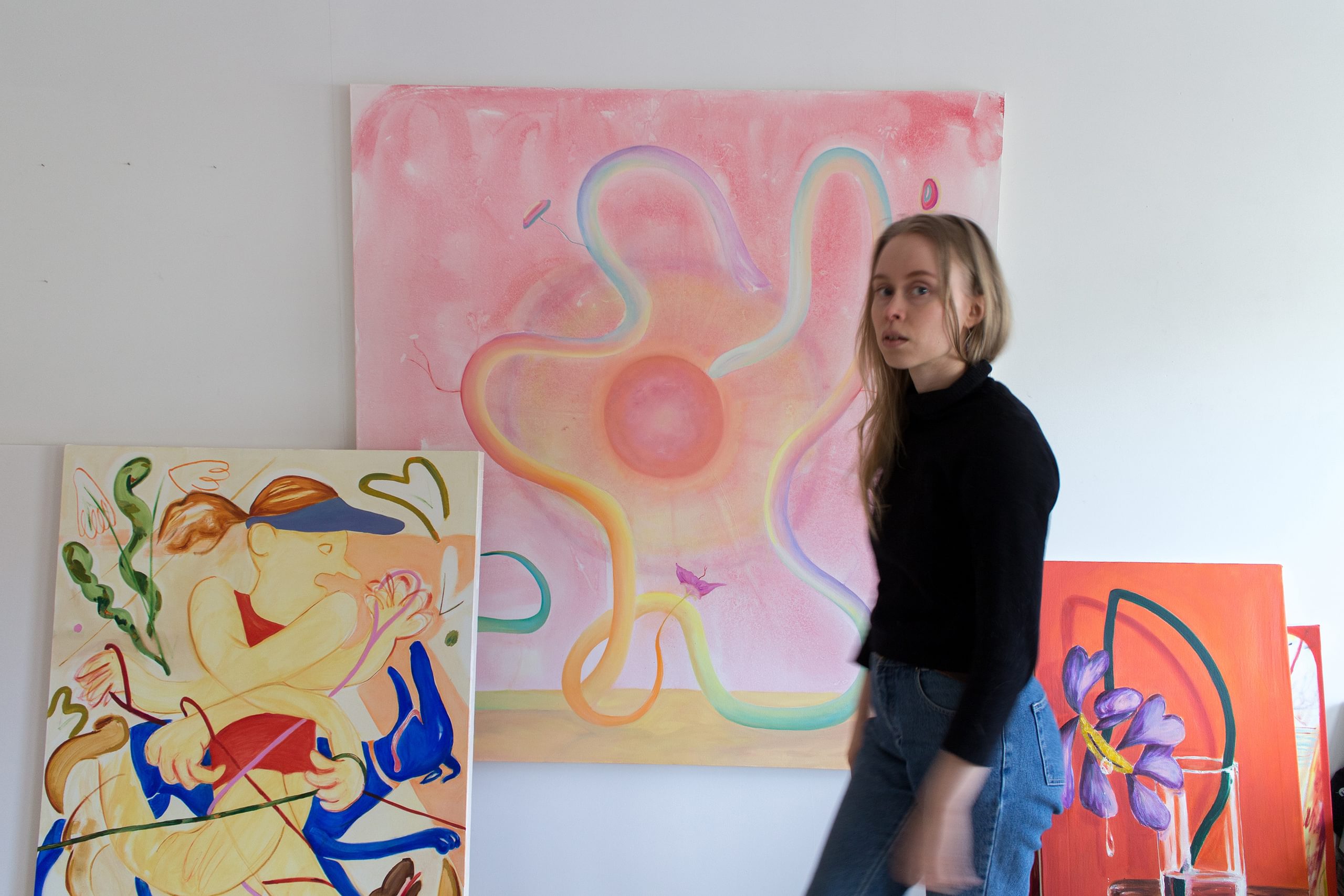 Essi Kuokannen in her studio in Helsinki
The visible world and its norms are questioned in Essi Kuokkanen's paintings in which the viewer comes across sweating or weeping flowers, and a lemon suffering from its own reflection. Sweat and tears as secretions give everyday goods a human aspect.

Essi Kuokkanen (b. 1991) lives and works in Helsinki. Having graduated from the Academy of Fine Arts in Helsinki, she has presented several solo exhibitions of her work. Her paintings are included in collections such the Kiasma Museum of Contemporary Art and the Finnish State Art Commission. Kuokkanen was awarded the Ducat Prize of the Finnish Art Society in 2019.
Kuokkanen was part of CHART 2020 and is also part of CHART 2021 represented by Galerie Anhava.
Studio visit with Essi Kuokannen