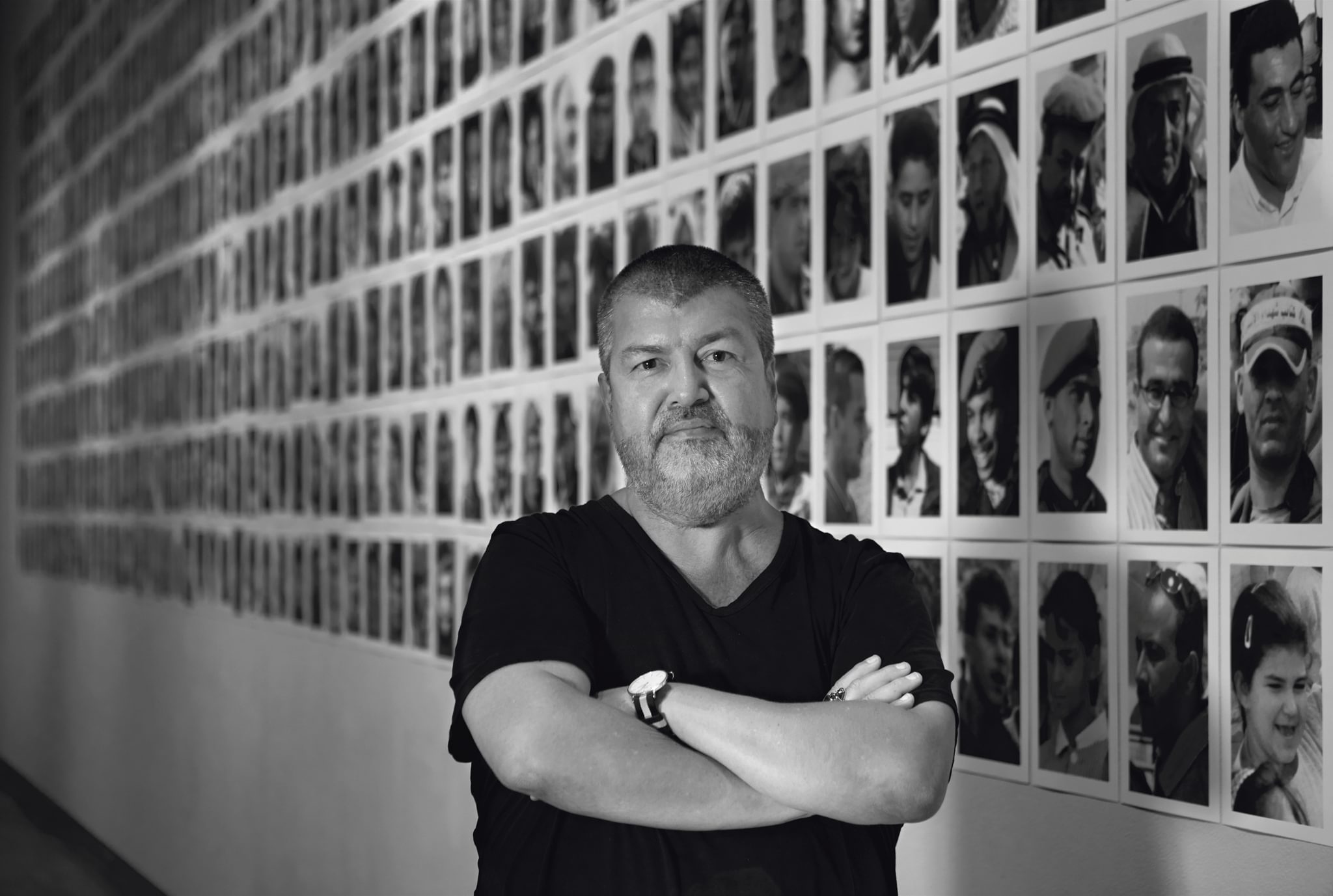 "Treat this crisis as practice for the next crisis." — Anonymous
The COVID-19 Crisis, the Great Disruption, the Code Red Era. When pandemics sweep through societies, they upend everything: health systems, economic life, socioeconomic structures, race relations, community connections, personal and family ties, art and antiques markets, and basically everything else under the sun. Tack on a globe charring, glacier-evaporating climate crisis and you have the makings of a new epoch — the sort that demands new approaches and experimental understandings for truly extraordinary times. Consider the above — along with the all-too-apt The Anthropocene — as possible replacements for the tired euphemism "the new normal."

Study I: The Big Picture
New findings. A recent 2021 canvassing of nearly a thousand experts in technology, communications and social change by the Pew Research Center and Elon University's Imagining the Internet Center found that a substantial majority of "innovators, developers, business and policy leaders, researchers and activists" expect things to get far worse before they get better.
A plurality, the study says, believe that sweeping social change will result in greater inequality, rising authoritarianism and rampant misinformation. An even larger group believes humanity's relationship with technology will deepen as even larger segments of the population increasingly rely on digital connections for everything: work, education, health care, daily commercial transactions, discretionary or obsessively necessary art purchases, basic personal interactions. Amazingly, the study's techno-optimists and techno-pessimists agree on one thing. The coming developments will result in a "tele-everything world."
One such expert, Brad Templeton — internet pioneer, futurist, activist, a former president of the Electronic Frontier Foundation — performed an uncanny imitation of Hotels.com's Captain Obvious in the self-interview section of the Pew study. "At present," he wrote, we are "learning a great deal about videoconferences and meetings, holding large events online, and holding parties online." "We may even develop means to do pretty significant business travel without the travel," he ventured, "which has benefits in cost, time and pollution," as well as "the occasional 'dry runs' of all the technologies necessary for hard lockdowns — online shopping, delivery, virtual meeting spaces and remote learning and more."
A second "innovator," danah boyd, founder and president of the Data & Society Research Institute and a principal researcher at Microsoft, addressed the same issues, but with an eye to the human costs. In response to the challenges outlined by the study she noted the importance of global structural inequalities, particularly as exacerbated by our current "cascade of crises" (the quote is Joseph R. Biden's). Then she predicted: "There will be plenty of high-status people who will come out of the pandemic with wealth, health and their life goals intact," but most of society will invariably be "dealing with all sorts of [negative] ripple effects." "If we're lucky," she continued, institutions like schools, hospitals, museums, and—why not, art fairs—will be "reimagined". "Digital technologies," she warned, "will always mirror and magnify the good, bad, and the ugly."
Study II: The Smaller (Art Fair) Picture
As with the macro, the micro. As one might expect, last year was bleak for art fairs, with 2021 threatening to not look much better. Mass cancellations, plunging demand, staff layoffs, reduced visitor numbers, institutional and gallery closures, the drumbeat of evolving economic uncertainty — all of these factors placed medium-to-large-scale physical events like art fairs in significant peril. According to Art Basel's and UBS's The Art Market Report the official numbers for 2020 with respect to fairs are worse than dismal. Despite the authors' attempts to spin the fallout — "the ability to reduce major operating costs [read art fairs] allowed some dealers to maintain profitability" and "58% of dealers expect improvement in 2021"—there's no ignoring what has proven to be a landscape altering typhoon. (Caveat lector: The Art Market Report report is as fundamentally boosterish as, say, Compass Point Research & Trading's annual study of business at U.S. malls [2021 values are down 60%]).
As Mark Twain said, the numbers don't lie. Of 365 global art fairs planned for 2020, "61% were cancelled, 37% held live events, and the remaining 2% of fairs held hybrid, alternative events." As surely as night follows day, this significant reduction of live events led to a drop in sales from 45% in 2019 to "just 13% of dealers' total sales" in 2020 for in-person art fairs, with "an additional 9% made through online viewing rooms (OVRs)."
From a purely business perspective, the bad news only gets worse. According to the Art Market Report just under half of High Net Worth collectors surveyed (48%) said "they would be willing to visit an art fair in the first six months of 2021." While a majority of collectors (68%) reported that "they would be happy to attend a fair by the end of Q3 2021, and 80% in Q4," it should be noted that these opinions were published in March — four months before the spread of COVID-19's highly contagious Delta variant made headline.
Put in the crisis-adjusted language of 2021: Art Basel (visitor capacity for September is capped at 20%), Frieze, TEFAF, the Armory Show, and other art fairs — such as the estimably modest and flexible CHART — are far from returning to the post-COVID-19 "old normal." No magic potion exists (not even the vaccine) to roll back 2020's financial losses or reframe obsolete pre-pandemic ideas for growth and expansion. The hard truth is, major structural social and economic changes are here to stay (supply chain disruptions, demands for fairer hiring practices, modest returns on art investments), so long as the virus lingers. To paraphrase a leading American epidemiologist: the novel coronavirus will become a secondary concern when enough people acquire immunity from vaccination or infection — preferably vaccination. After that, the virus and its multiple knock-on effects will transition from catastrophic to "endemic." Translation: its effects will affect but no longer completely upend our lives.
The New (Art Fair) Realities
From the vantage point of New York City, at least, the view looks bustling but still cloudy. Fueled by a nationwide uptick in Delta caseloads, the New York International Antiquarian Book Fair recently announced the cancellation of their annual September event. The Armory Show, also set to run in September, recently revealed that fifty-five of its planned 212 exhibitors will be presenting artworks via the fair's digital platform and not in person. Predictably, the majority of those galleries are European; a possible sign of further erosion: almost a quarter of the Armory's remaining 157 in-person exhibitors hail from outside the U.S.
Elsewhere, the team behind the once humming New York leg of The European Fine Art Fair (TEFAF) has announced the launch of a flexible venue on Madison Avenue for November. Occupying the former digs of Barneys legendary flagship store, the 230,000-square-foot space is gearing up to host "a signature series of fairs," along with "one-off exhibitions, salon-style displays, and various live events." According to the venue's deep pocketed principals — two are partners in the art advisory Artvest — "galleries will be able to rent space in the building's upper floors" and, alternately, model "exhibition platforms that are more sustainable and flexible than the traditional modes of art fairs and brick-and-mortar gallery spaces."
But the above arrangement still leaves well-heeled art investor types with outsized financial stakes in the driver's seat while everyone else — provided they can afford the ticket — rides coach. It's no secret by now that many of these individuals have, through the ongoing monetization of certain kinds of art objects, bodysnatched the symbolic value of art and recast it in their image: contemporary art as an investment vehicle, with fundamentally conservative and instrumentalized aesthetics thrown in. So what happens to entities and individuals — among them, art fairs, their founders, their clients, and their audiences — who support art-fair-related projects that are socially responsible, economically sustainable, and based on expanding the arts community instead of solely on a calculus of short-term economic returns?

No Crystal Ball
The fair exhibition model is moving and shifting as I write and you read. CHART is among the first experiments in regional in-person events taking place as the art world partially thaws from the deep freeze of a lockdown it could very well return to sooner than later. The fair is committed to adjusting safely to the tough challenges attending to our shifting IRL world and opposed to "the tele-everything world." (Per the website's public health instructions: "all guests must carry their corona passport or [if coming from abroad] any other official medical documentation of vaccination/immunity proving negative test results at all times.")
Additionally, the fair is run not as for-profit venture, but as a collaborative and transparent public-facing project by gallerists together with important business and civic leaders. No plan is fool or storm proof at this stage, but the art world — nay, the world — should be prepared to embrace the next best thing: An ambitious cultural event that, without abjuring fiscal responsibility, puts people, their health, their equity, and their artistic values first.