Looking for volunteers!

We are looking for dedicated people to help us realize the 10th edition of CHART, taking place at Charlottenborg from 26 – 28 August, with a preview for VIP and press on the 25th.

Whether you are at the VIP desk, making sure our guests are having a good time, helping with the installation of artworks, supporting the exhibitors or assisting with our full programme of talks and events: all of the CHART volunteers play an integral role in bringing our vision and ideas to life.

What can we offer?

By joining our creative and dedicated team, you will get the chance to learn more about the art world, and develop a strong network of new friends and professional connections from across the Nordic art scene.

As a volunteer you will receive free access for yourself and a plus one to all events at CHART during the three public opening days, as well as gifts from our partners and delicious food and beverages.

Who are we looking for?

Motivated individuals who are available in the period 22 – 29 August to take on two shifts or more before and during CHART's run. Depending on your interests and experience, you can take on different types of tasks in the lead up to, during or after CHART. There's something here for everyone!

Scroll down for more information on the different opportunities available at CHART 2022.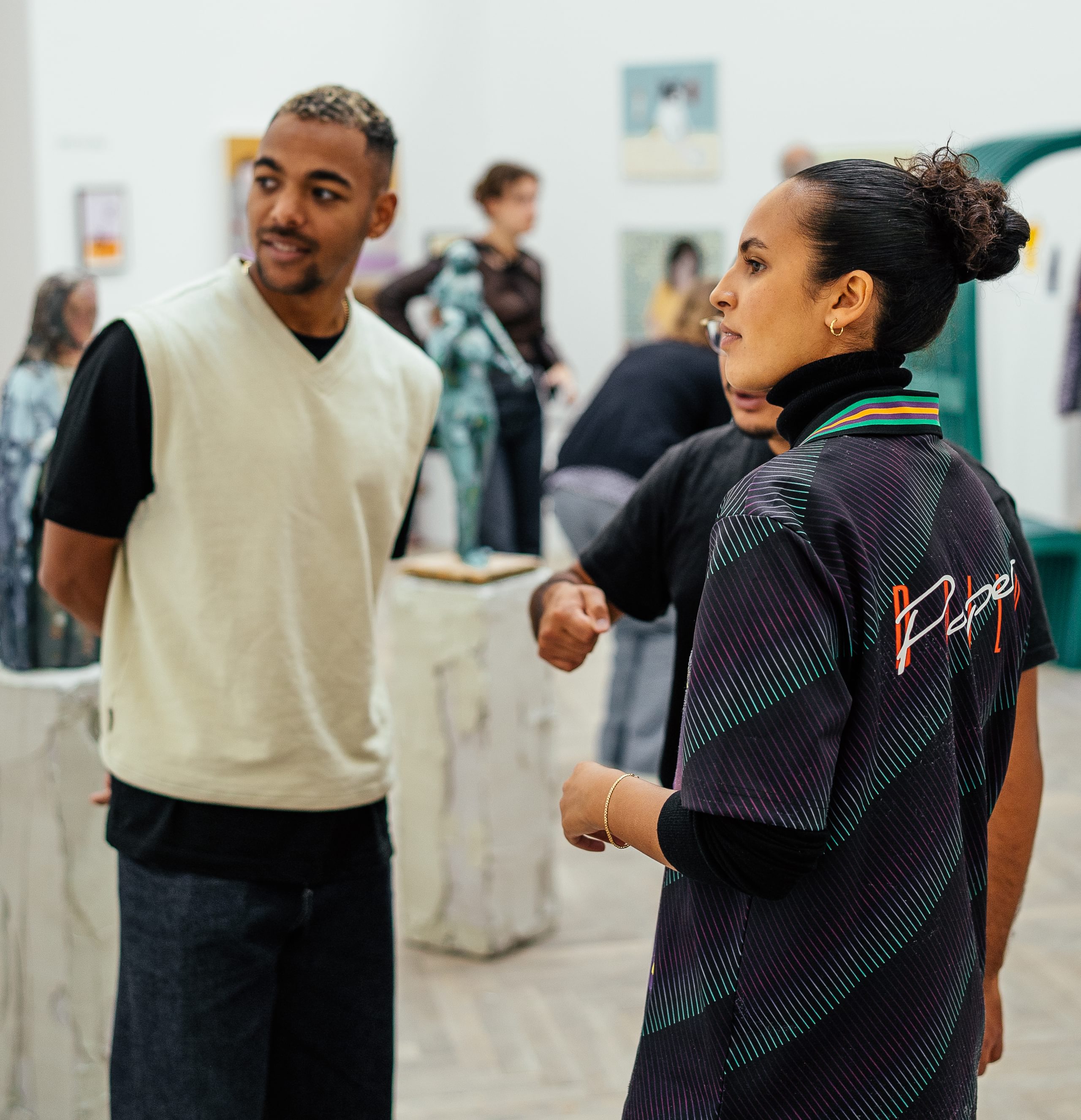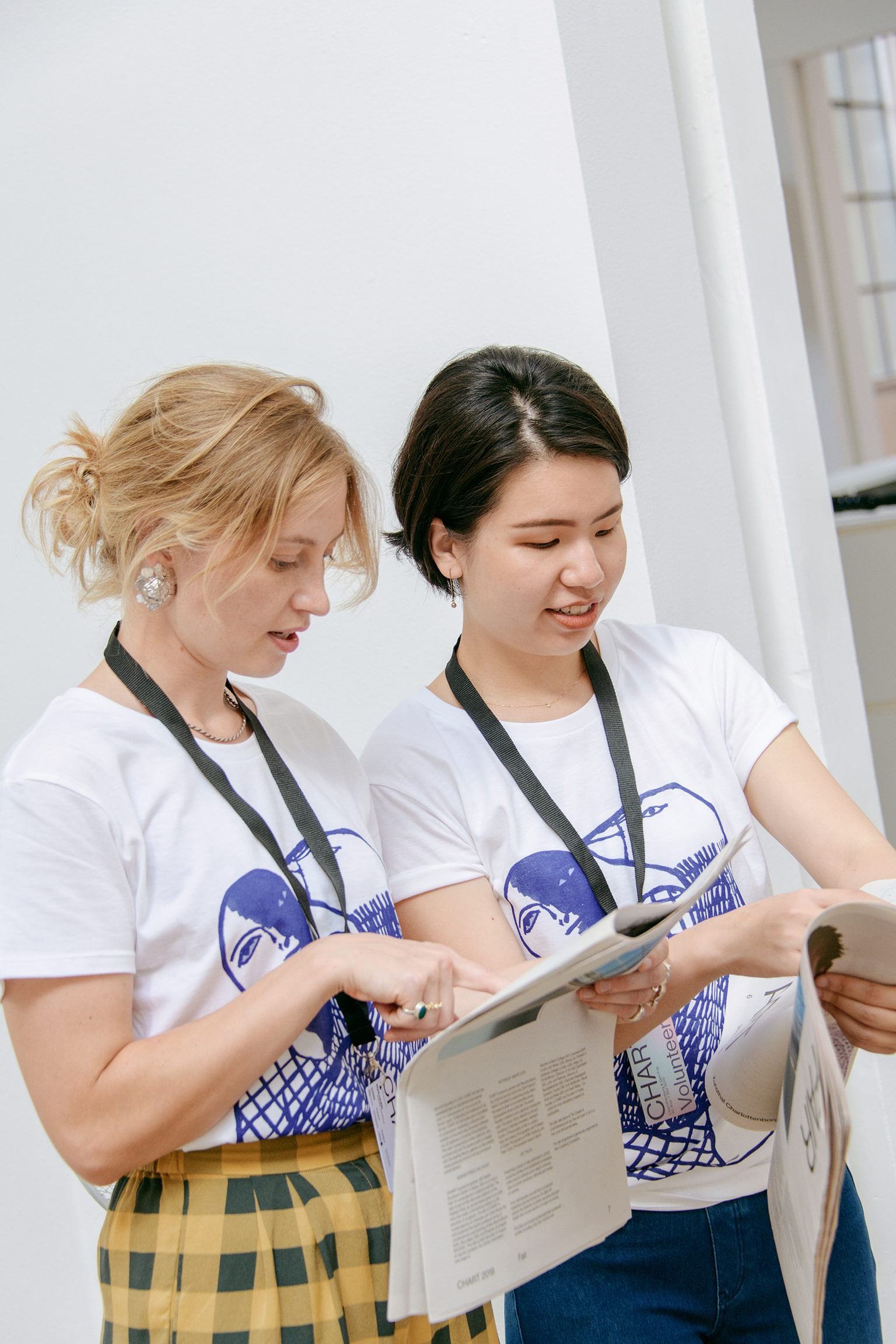 Photo by Niklas Adrian Vindelev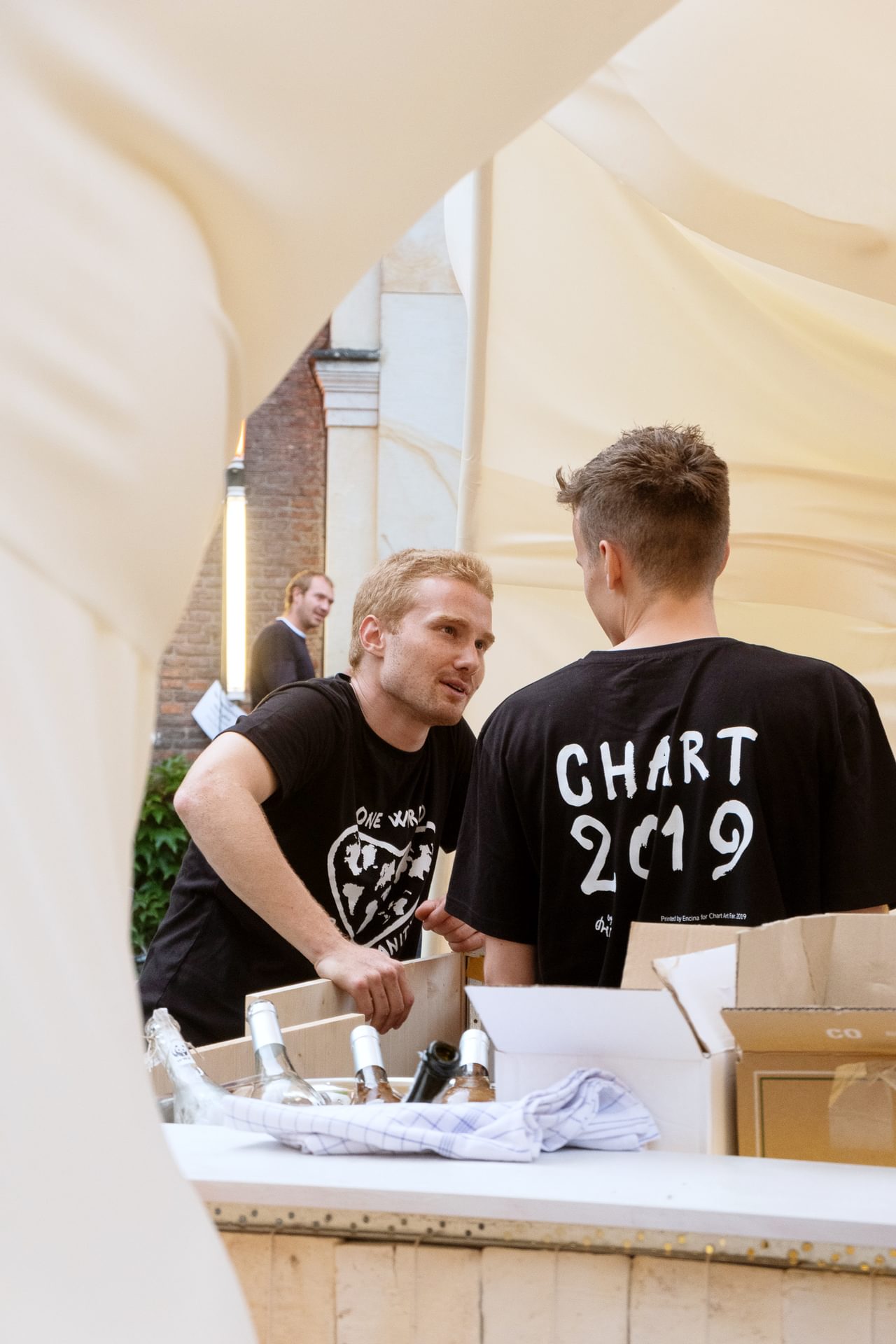 VIP Desk Staff

As a volunteer at the VIP desk, you will actively engage with both international and local guests, journalists, exhibitors and programme participants, making sure that they all feel welcome, well-informed and well-prepared for their experience at CHART. If you enjoy having responsibility while also being outgoing and service-minded, you are precisely the person we are looking for. Excellent English language skills are a must. Knowledge of Danish language, as well as familiarity with the city of Copenhagen, is also a big plus.

Art Book Fair Assistants

Volunteering at the ticket desk of the Art Book Fair will see you welcoming and guiding our guests, selling tickets and informing visitors about publishers, books and CHART's overall programming. You will also be responsible for selling publications at the Book Fair Table, where we are presenting books on behalf of the exhibiting galleries. If you have a service-minded and sales-savvy disposition, as well as an interest in art books, this position is perfect for you. Good English language skills are a must and any knowledge of Danish language is a definitive bonus.

Production Assistants

As a volunteering production assistant, you get to help out with all of CHART's preparations at Kunsthal Charlottenborg. You are a reliable person, who isn't afraid of heavy lifting and other physical tasks. Production assistants help build up the exhibition spaces prior to the opening, assist with the day-to-day venue tasks during CHART's run and are actively involved in the deinstallation. If you are interested in event/venue coordination and want to learn what's needed to make a four-day international art event a reality, this is the position for you.

Art Fair Assistants

To create a great experience for our guests and participants and to make sure that everything runs smoothly throughout each of the four days, we rely on the active participation of a team of art fair assistants. Guiding guests throughout the fair, invigilating the exhibitions, assisting the exhibitors and making sure that everything is in place are the principle responsibilities you will take on as part of this important team. If you are comfortable working with big crowds, attentive to the needs of others and like to make things happen, this position is perfect for you.

Events / Runner

As a member of the events team, we rely on your positive attitude and flexibility to make sure our events come together as planned throughout CHART's run. A focus on logistics, audience interaction and venue preparations is key for volunteering event runners. Your positive attitude, as well as your ability to think on your feet, make you a perfect candidate for this position. Being part of the events team will allow you to hone your people and logistic skills, making the organization of subsequent events feel like a piece of cake.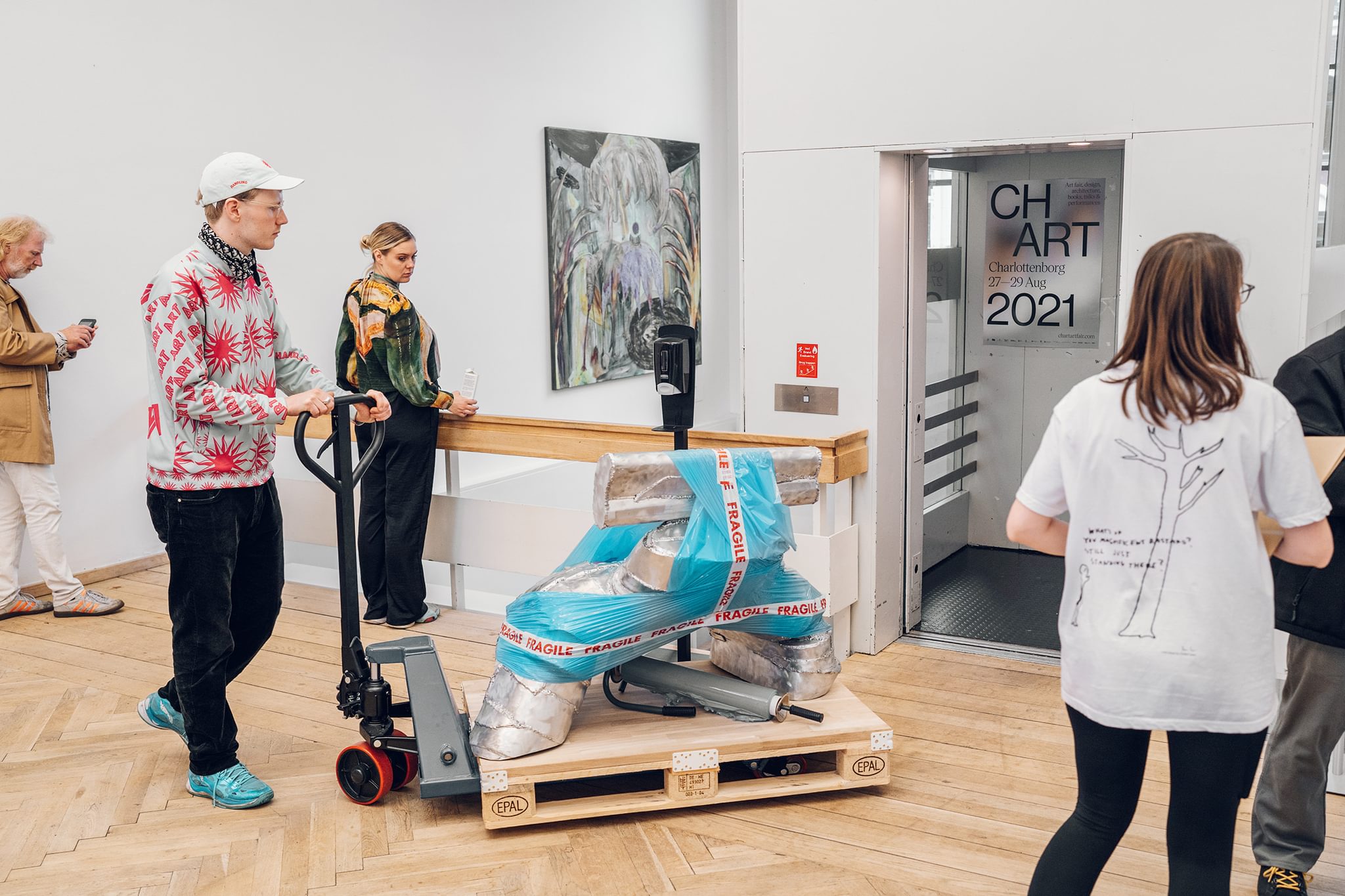 Become a Super CHARTer!

As a Super CHARTer you will be taking on assignments that require more responsibility, playing a vital role in any of the above mentioned teams.

Ideally, you would work each of the four days between 25 - 28 August in a specific role, or across a range of delineated tasks. Alternatively, you can combine production tasks prior to CHART with shifts during the opening days.

You will get the chance to be an active part of the full event, develop your leadership skills and gain a letter of recommendation (upon request) on top of all other benefits.
More specifically, we are looking for one last Super CHARTer to take on the following responsibility:
-Bar Coordinator: Assisting the bar manager and making sure that all of the bars run smoothly and efficiently.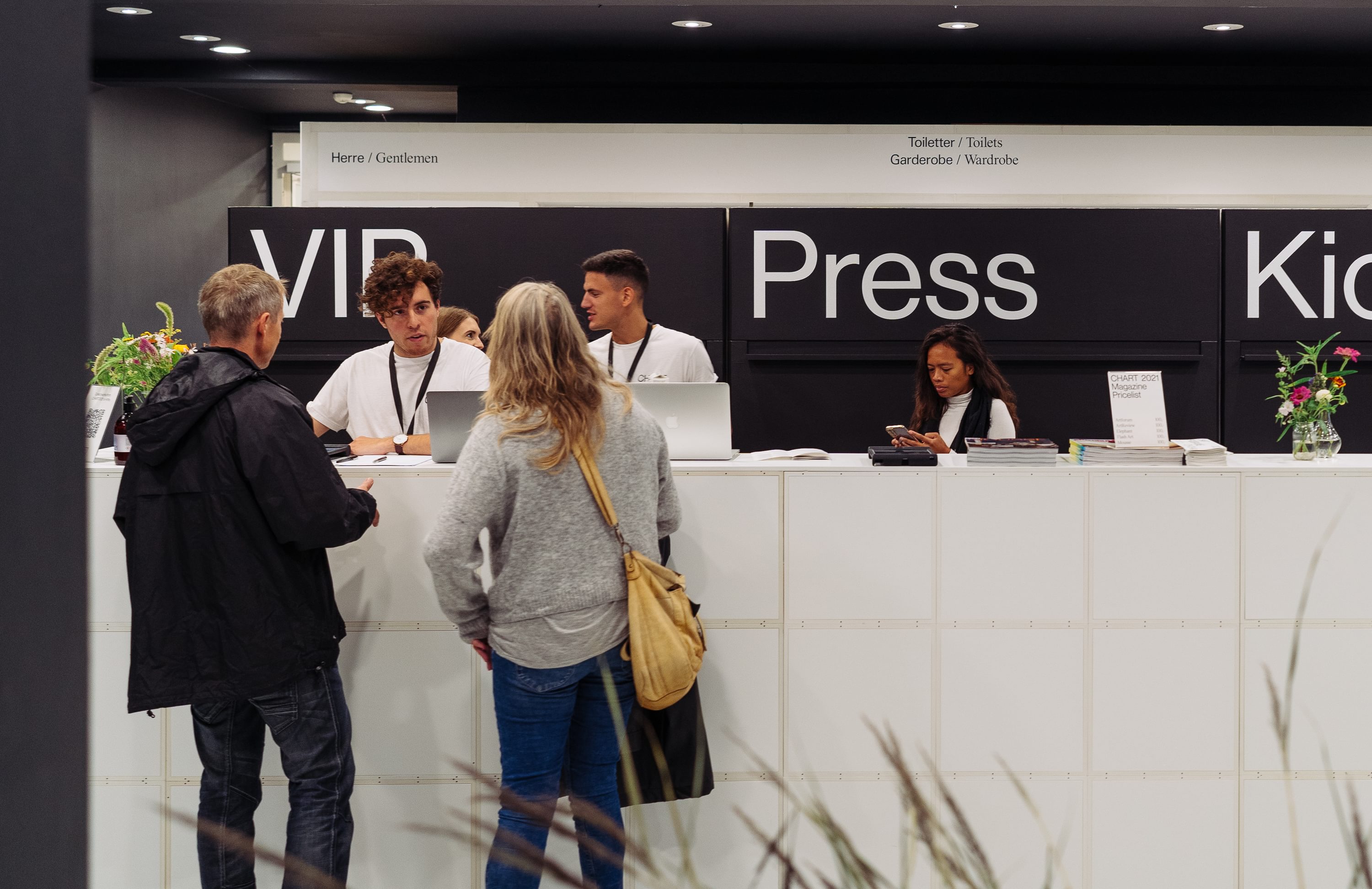 APPLY NOW!
If you would like to volunteer for one of these roles, we would love to hear from you! Join our CHART 2022 team by signing up HERE. We will get back to you shortly to initiate the process.
If you think you would be a good fit for one of the Super CHARTer roles, please reach out to us at volunteers@chartartfair.com with a short description of yourself and your motivation.
Note that all applicants must be over 18 y/o.
Please don't hesitate to contact us if you have any questions.