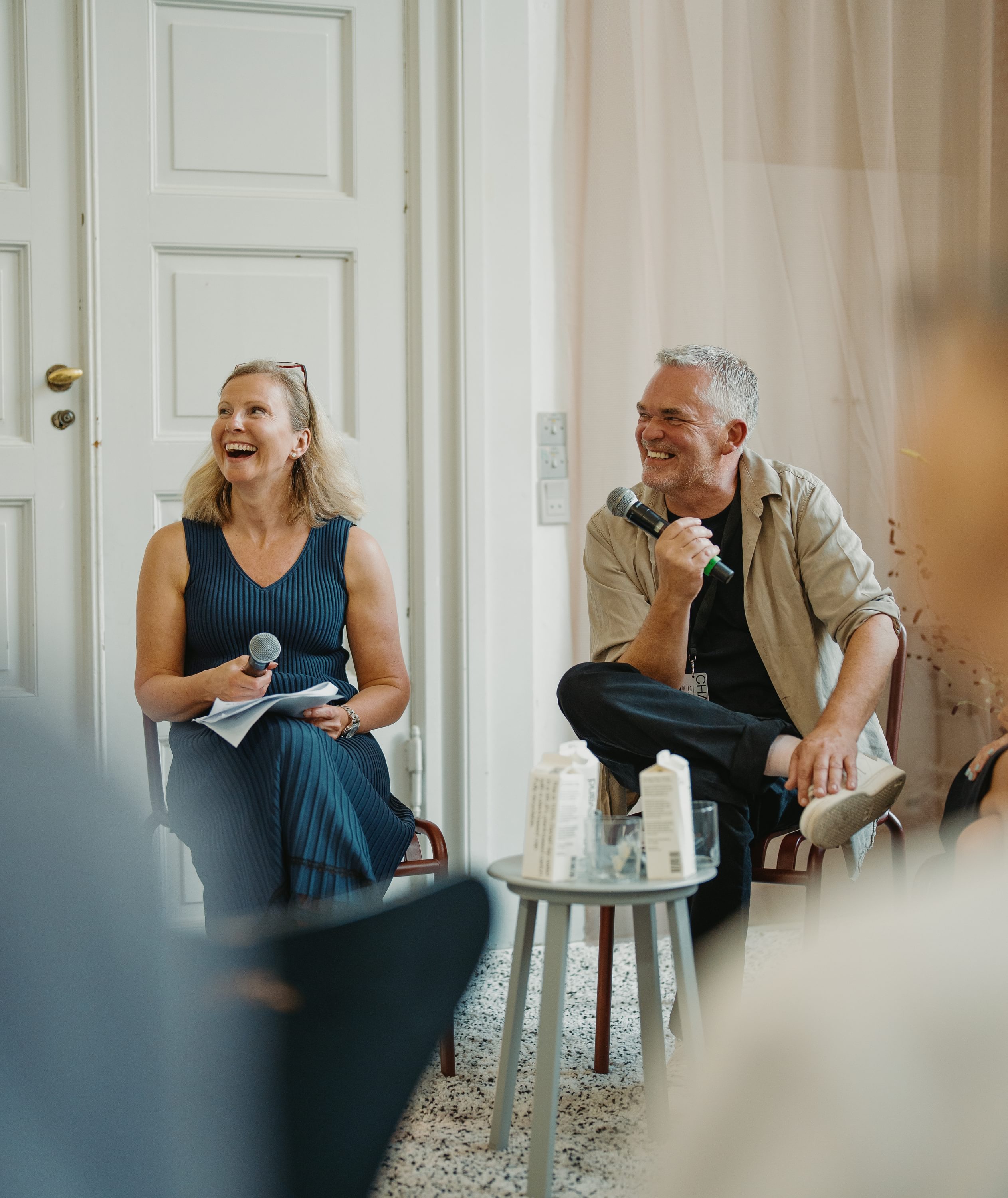 'UBS x CHART - New Sustainable Practices For A Changing Art World' talk at CHART 2022
We are delighted to have UBS as Key Partner for CHART 2023.
Building on the success of the collaboration between our two organisations, we are excited to continue bringing communities of collectors and art professionals together in the interest of promoting development within the arts.
Together we aim to celebrate art and empower artists, and the galleries and institutions which exhibit their work, as well as welcoming and encouraging all actors across the art scene.

Collecting art requires confidence, patience and sincerity and can have immeasurable positive impact for cultural producers, supporting their work and allowing them to realise increasingly ambitious projects. As a result of this immense potential for positive influence, we strongly advocate for socially responsible collecting behaviours and are eager to highlight this topic at CHART 2023.

As part of our collaboration, we are proud to announce that representatives from UBS will inaugurate our talks programme later this August when we co-host a panel discussion focusing on the topic of 'ethical collecting.'

We are excited to share more details with you later in the summer. For now, we recommend you follow this link to UBS's 'Art for change' site where you can dive into important discussions surrounding questions of representation, sustainability and use of material resources in the contemporary art world.
If you have not already seen the talk 'New Sustainable Practices For A Changing Art World' that we co-hosted with UBS for CHART 2022 – make sure to also check out the full conversation in the video below.

Courtesy of UBS. Video by BARSK Projects and Proudfoot