CHART expands its board with six new members coming from top positions in corporate and cultural industries. Going forward, the board will consist of 11 members. Together, they combine management and business expertise with deep insight into the creative industry and contemporary art.
The new board is led by the experienced business leader Annette Sadolin, who has an extensive board career and a great passion for contemporary art; making her an ideal force in strengthening CHART's future development.

The deputy chairman is Klaus Eldrup-Jørgensen, director and founder of the sports tech company, Trackman. CEO of Henning Larsen Architects, Mette Kynne Frandsen, also joins the board together with former minister and entrepreneur, Tommy Ahlers and lawyer, Knud Foldschack. From the arts and culture sector, director of Malmö Art Museum, Kirse Junge-Stevnsborg, joins the board.
"Art is and can do much, but I think we often forget to see and respect art for being a profession - and the artists for being entrepreneurs, who run, develop and do business. I look forward to help push this narrative through my work as a board member of CHART," says Tommy Ahlers.

The original founders and gallerists, Bo Bjerggaard, Claus Andersen, Jesper Elg, Mikkel Grønnebæk, and Susanne Ottesen will stay on the board and continue the dedication to the artistic quality and ambitions which have been the driving force of CHART from the outset. David Risley withdraws from the board following the closing of his gallery, however he will still remain engaged in CHART.
"We were six colleagues, who in 2013 founded CHART because there was a need to strengthen the local and Nordic market and thus attract an international audience. We've come a long way in eight years, but the ambitions are growing and with the new board we can increase the value creation and activities in the Nordics," says Susanne Ottesen.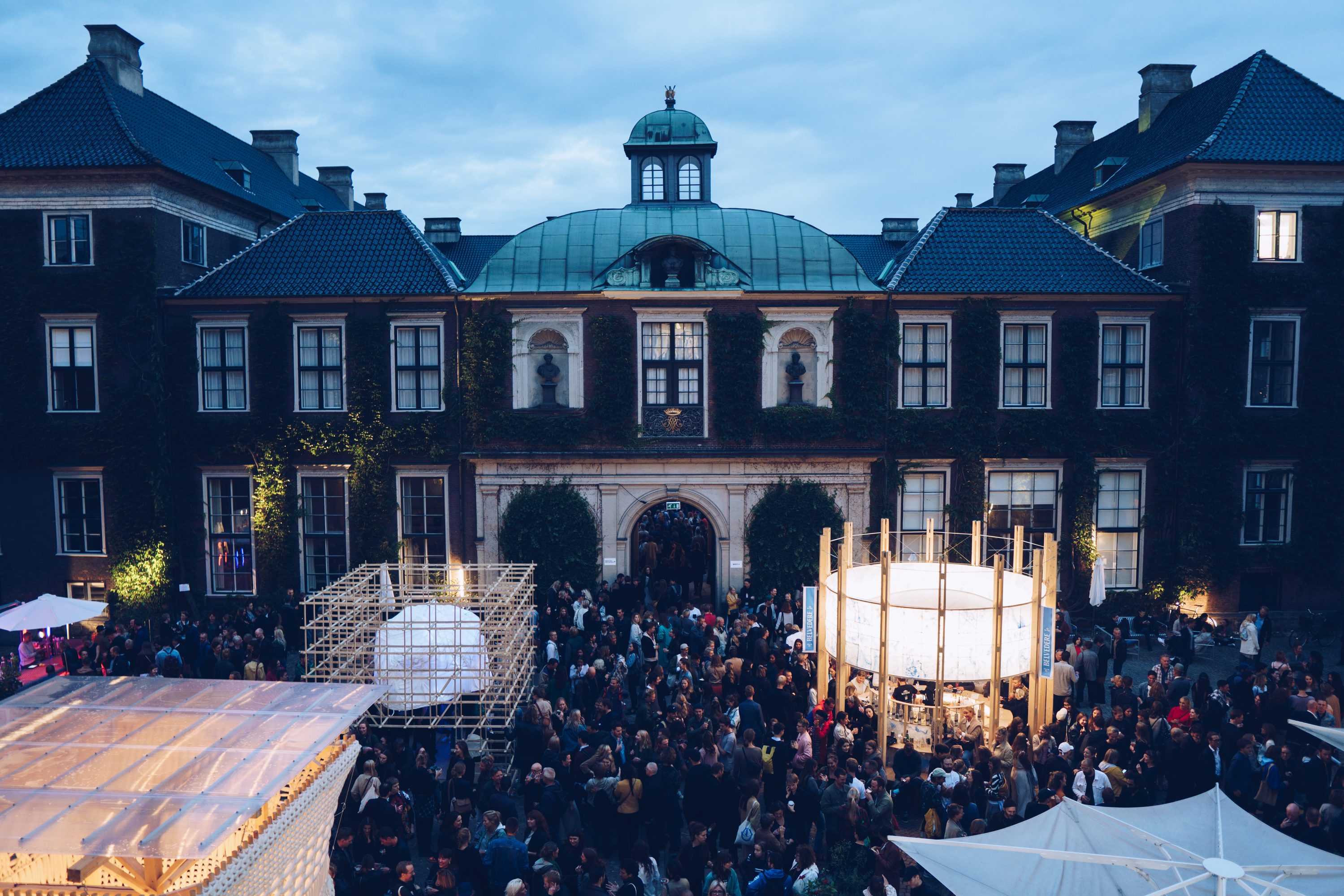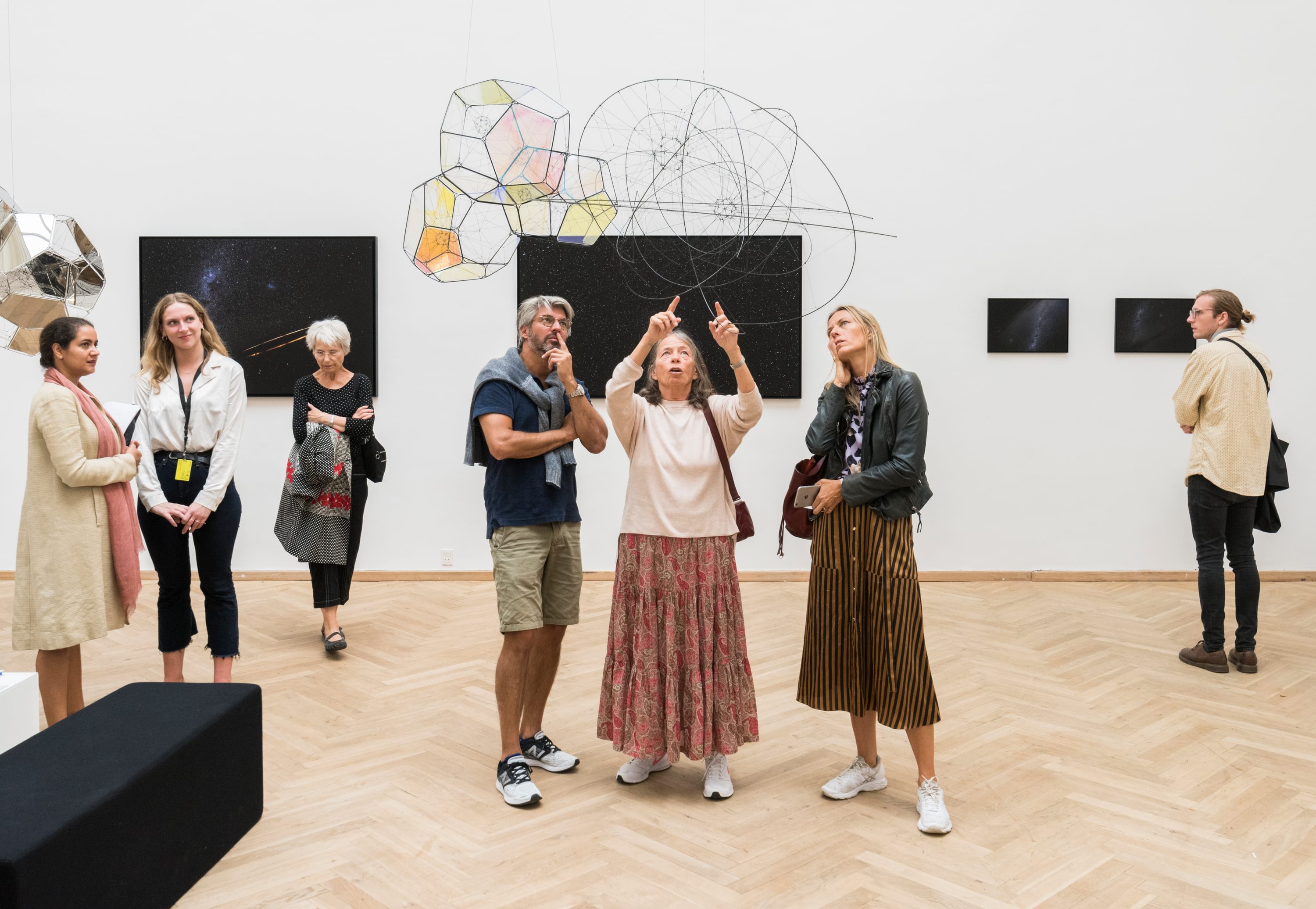 Photo by David Stjernholm
New ambitious strategy
In the shadow of COVID-19, CHART has developed a series of new formats which combine physical and digital activities, including a new editorial platform.

"After a year experimenting with different formats, we have developed a new ambitious strategy which complements our physical event with an online editorial platform for new insights and exposure of the Nordic contemporary art scene. It's part of CHART's DNA to forge new paths to position contemporary art at the centre of our society. It's therefore a true privilege to welcome these great new profiles with their exciting expertise to our board," says Nanna Hjortenberg, director of CHART.

Alongside the board expansion, CHART's corporate structure will change. Going forward CHART will transform into a business-driven, social economic foundation, which allows for new opportunities to contribute to the art scene's development.

CHART Board
Annette Sadolin

Annette Sadolin has an internationally recognised business career and for the last 10 years has held board positions in Danish C25 companies and been chairperson of Østerbro Teatre and member of the board of Glyptoteket.

Klaus Eldrup-Jørgensen

Director and co-founder of Trackman, former director of Novo Nordisk.

Mette Kynne Frandsen

Partner and CEO of Henning Larsen Architects and a member of several boards, including Chairperson of the Board of Creative Denmark and member of Realdania's board.

Tommy Ahlers

Former Minister of Education and Science, entrepreneur and investor.

Knud Foldschack

Lawyer and partner in Foldschack, Forchhammer, Dahlager & Barfod and board member of several private and public funds.

Kirse Junge-Stevnsborg

Director of Malmö Art Museum, former artistic director at Den Frie and board member in several cultural institutions.

Susanne Ottesen

Owner of Gallery Susanne Ottesen.

Bo Bjerggaard

Co-owner of Gallery Bo Bjerggaard.

Claus Andersen

Jesper Elg

Mikkel Grønnebæk

Annette Sadolin

Annette Sadolin has an internationally recognised business career and for the last 10 years has held board positions in Danish C25 companies and been chairperson of Østerbro Teatre and member of the board of Glyptoteket.

Klaus Eldrup-Jørgensen

Director and co-founder of Trackman, former director of Novo Nordisk.

Mette Kynne Frandsen

Partner and CEO of Henning Larsen Architects and a member of several boards, including Chairperson of the Board of Creative Denmark and member of Realdania's board.

Tommy Ahlers

Former Minister of Education and Science, entrepreneur and investor.

Knud Foldschack

Lawyer and partner in Foldschack, Forchhammer, Dahlager & Barfod and board member of several private and public funds.

Kirse Junge-Stevnsborg

Director of Malmö Art Museum, former artistic director at Den Frie and board member in several cultural institutions.

Susanne Ottesen

Owner of Gallery Susanne Ottesen.

Bo Bjerggaard

Co-owner of Gallery Bo Bjerggaard.

Claus Andersen

Jesper Elg

Mikkel Grønnebæk