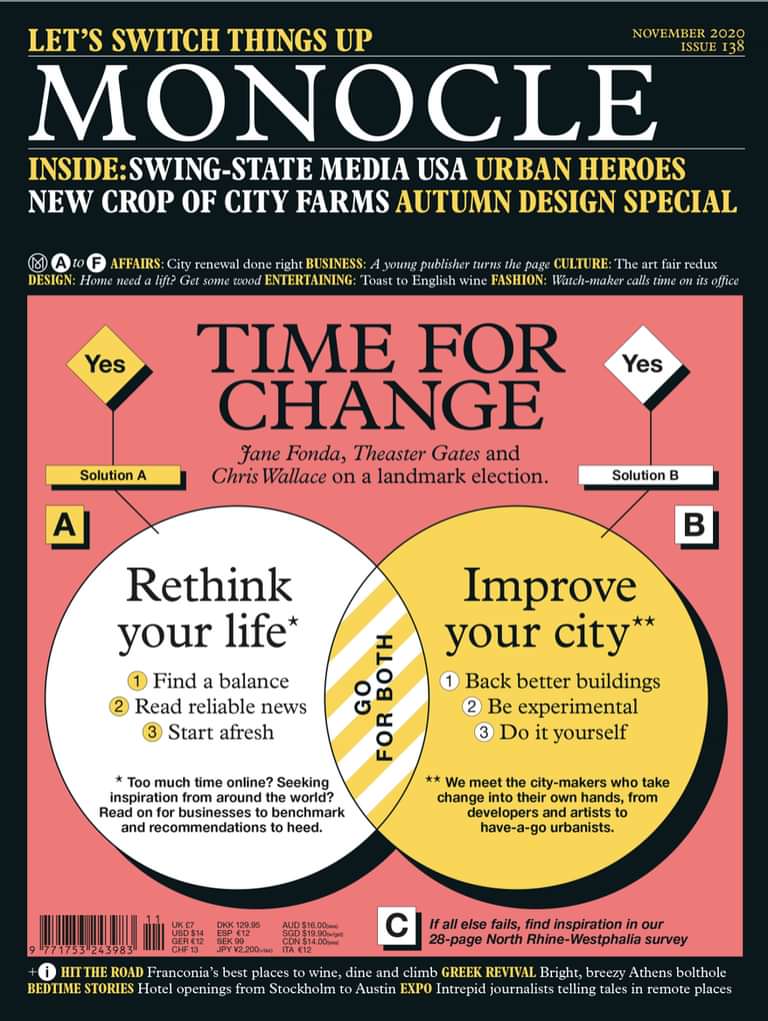 Monocle Nov. 2020 edition
Radical changes have been forced on to the art industry by the current COVID-19 situation. How to best deal with this?
Monocle looks into CHART 2020 with perspectives from art professionals, including Frieze Art Fair and Pace Gallery, on the future model of art fairs and why we all long for some sort of physical presence.
"I fucking hate art on a screen," says Swedish artist Sara-Vide Ericson. "Art online looks flat. There's no structure, no texture."
Read the full article online here.