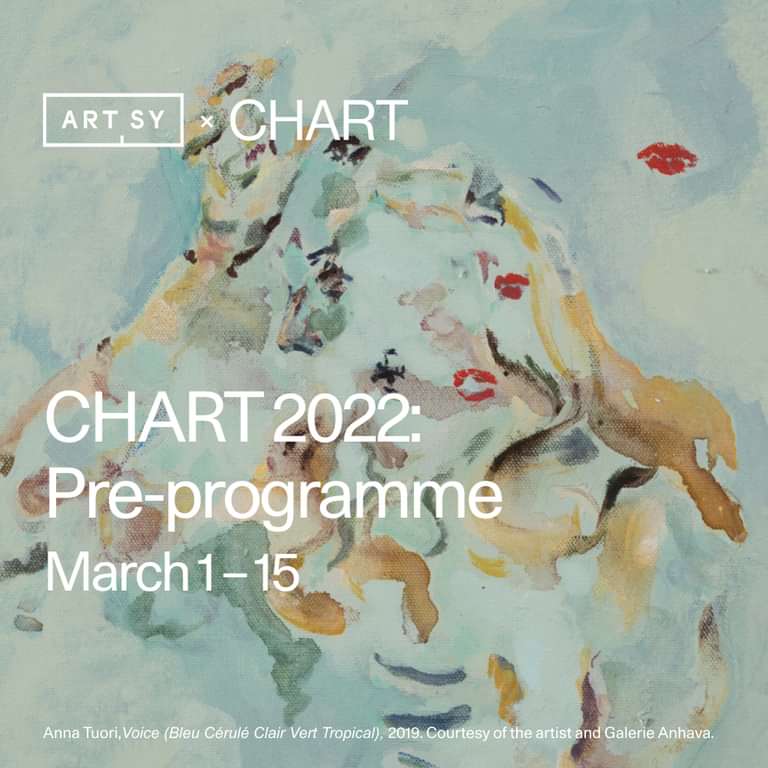 We are happy to continue our close partnership with Artsy, the largest global online marketplace for buying, selling and discovering artworks by leading contemporary artists.
The CHART pre-programme on Artsy is your chance to get a first look at this year's exhibitors, save your favourites, view artworks on your walls at home through Artsy's AR mobile tool, and purchase directly from galleries.
Explore now via desktop browser, mobile site or the Artsy app until 15 March.

Artsy is the largest global online marketplace for discovering, buying, and selling fine art by leading artists. Artsy connects 4,000+ galleries, auction houses, art fairs, and institutions from 100+ countries with more than 2 million global art collectors and art lovers from 190+ countries. Artsy makes purchasing art welcoming, transparent, and low-friction with industry-leading technology that connects supply and demand safely and securely at a global scale.