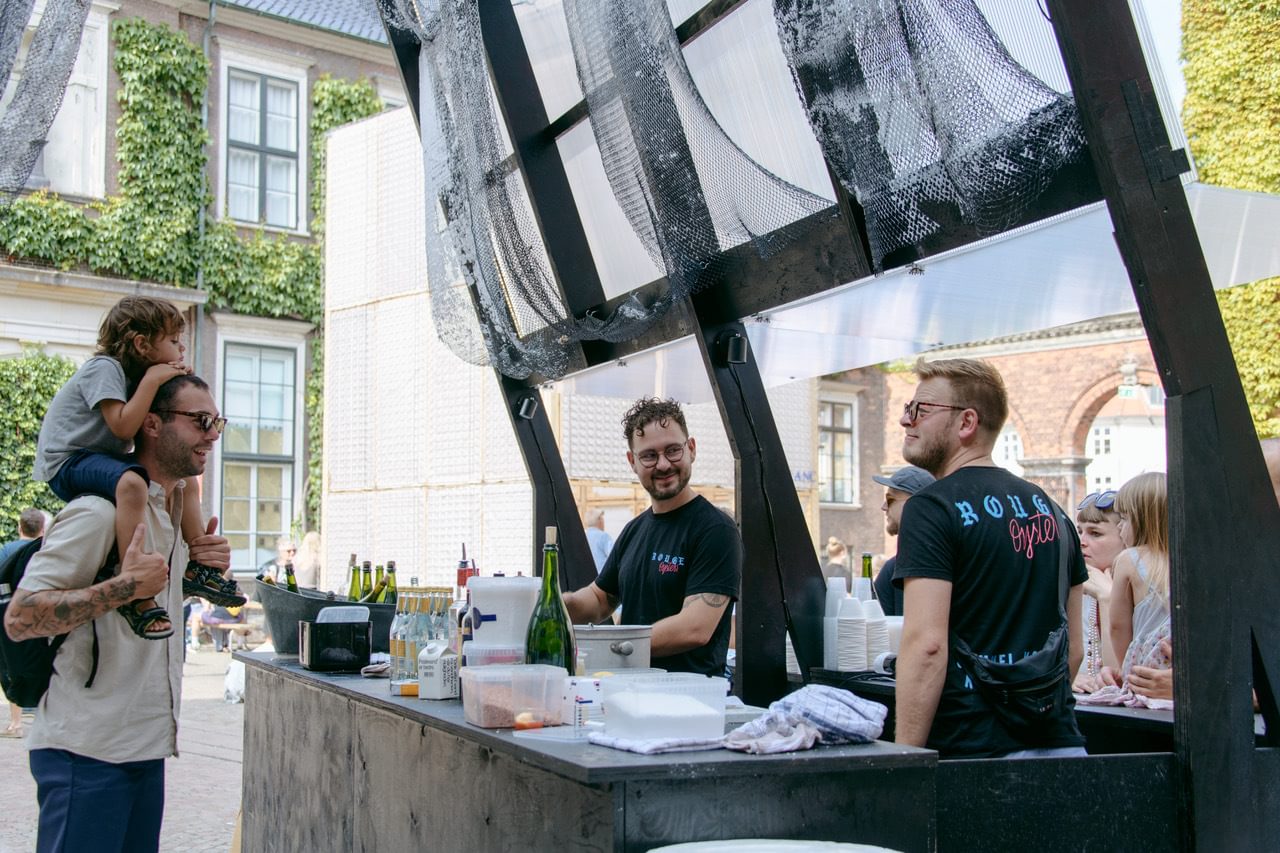 At CHART 2021 we've teamed up with a strong selection of Copenhagen's gastronomic entrepreneurs to secure local, healthy and sustainable meals during the fair. Please enjoy food from the urban farm, Øens Have; former Head Chef at the Michelin-starred restaurant Geranium, Will at the Bridge; and Copenhagen's first oyster bar, Rouge Oysters.

Enjoy drinks by the innovative craft distillery, Copenhagen Distillery; the social-oriented brewing company, People Like Us; and organic winery, Vinhanen.

Courtyard pavilions stay open until 23 on Friday and Saturday.