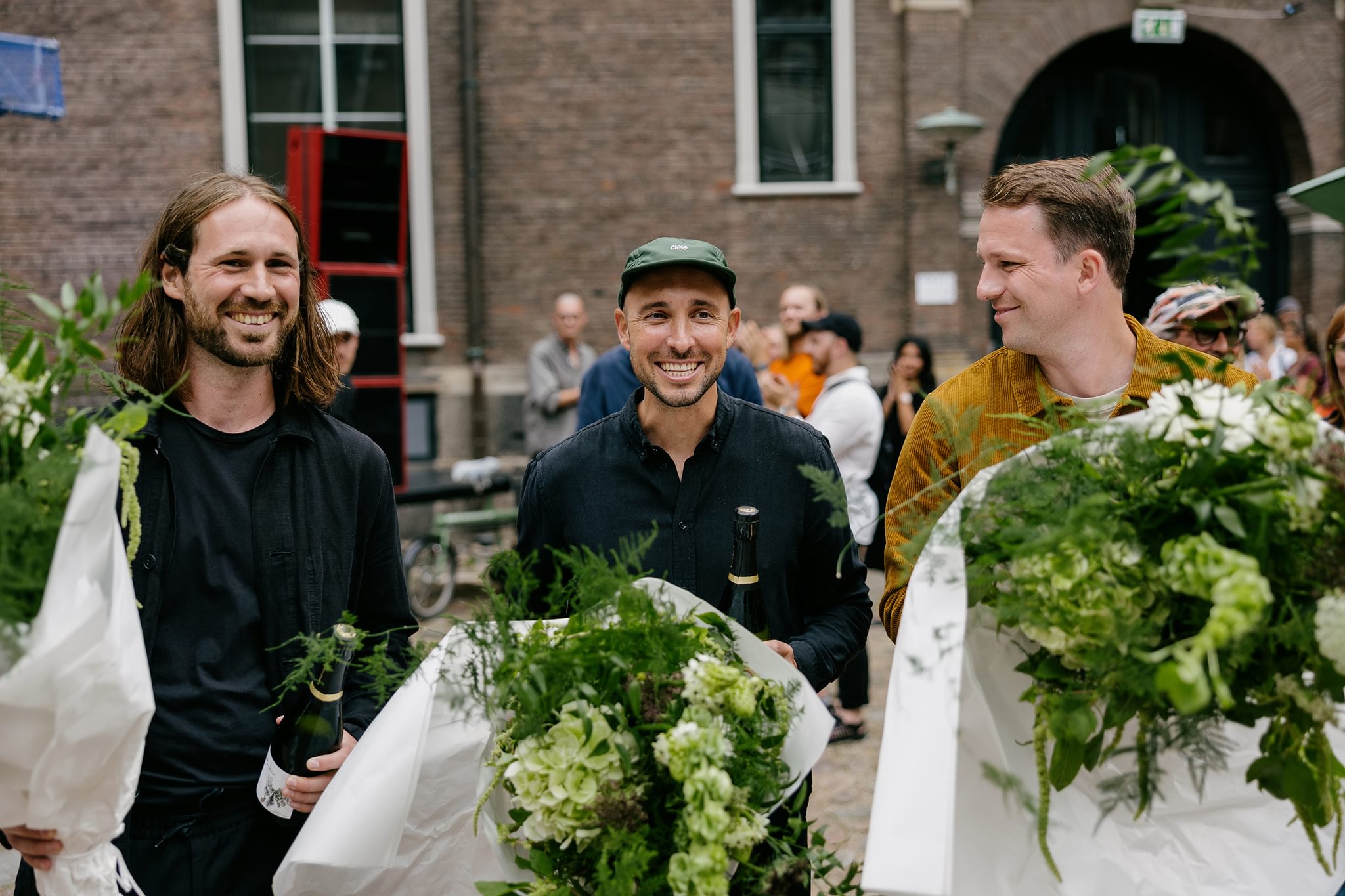 Photo by Joakim Züger / Jonathan Damslund / BARSK Projects
CHART is delighted to announce that Off-The-Shelf, designed by Plan Noll, has been awarded 1st prize during CHART Architecture 2023.

The pavilion proposes a new archway inside the courtyards at Charlottenborg building on the principles of compression/release already at play, to create a dramatic and immersive experience for visitors at CHART 2023.

Functioning as a meeting point inside the busy courtyard, the structure foregrounds the aesthetics of a baroque palace, but achieves this appearance using "off-the-shelf" materials including corrugated fiberglass sheets and galvanised steel scaffolding standards.

By focusing on unprocessed and readily available materials, this proposal ensures that all of its constituent parts can be reused in future projects. In its proposed state, Off-The-Shelf makes direct reference to the existing architecture at Charlottenborg, including cornice details and the Tuscan/Doric portal at the far end of the courtyard, to create a "contextual but foreign object" that encourages viewers to actively observe and engage.

The team behind Off-The-Shelf is made up of Anton Boman, Jonathan Lindberg, and Matthew Wilson. Together they form Plan Noll.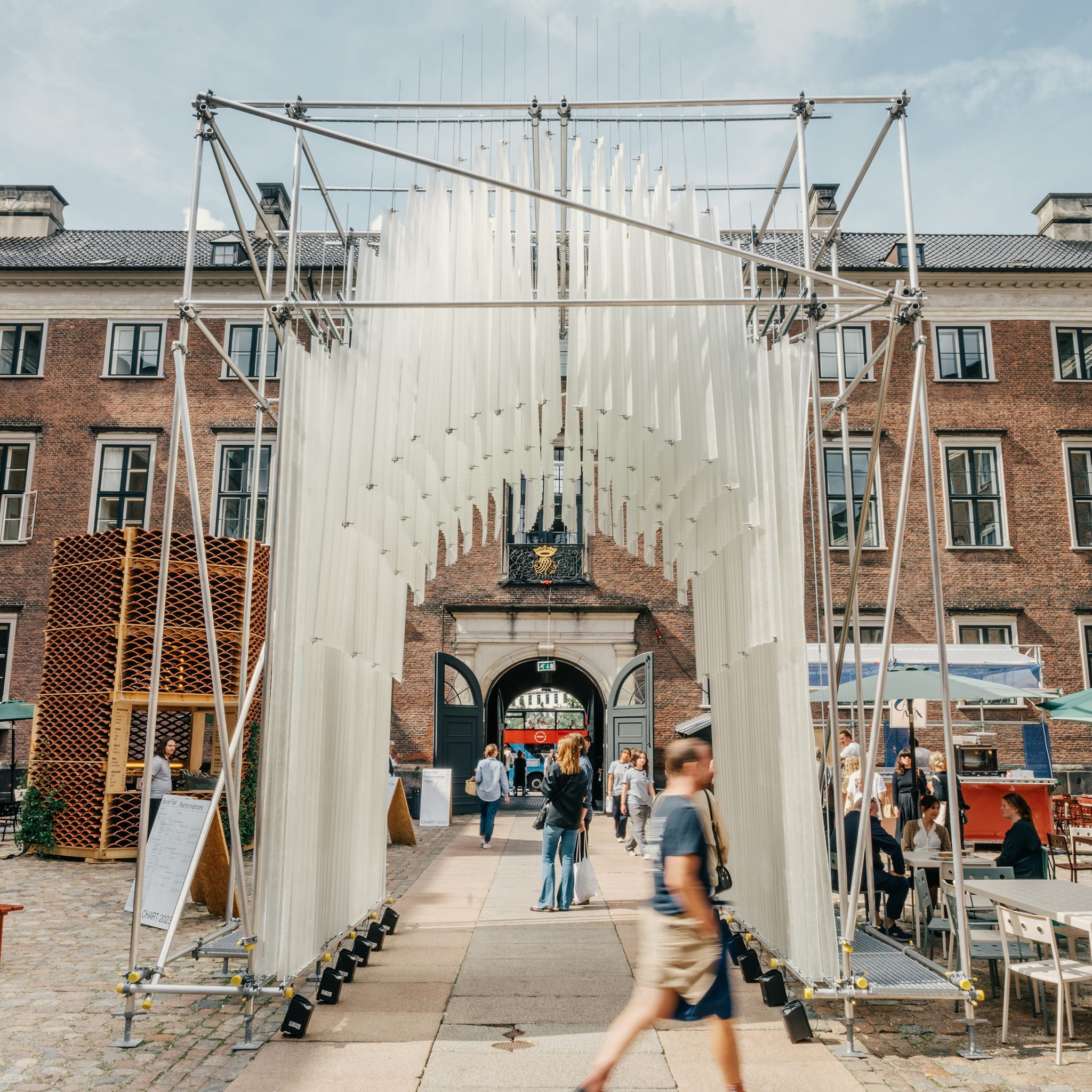 Photo by Joakim Züger / BARSK Projects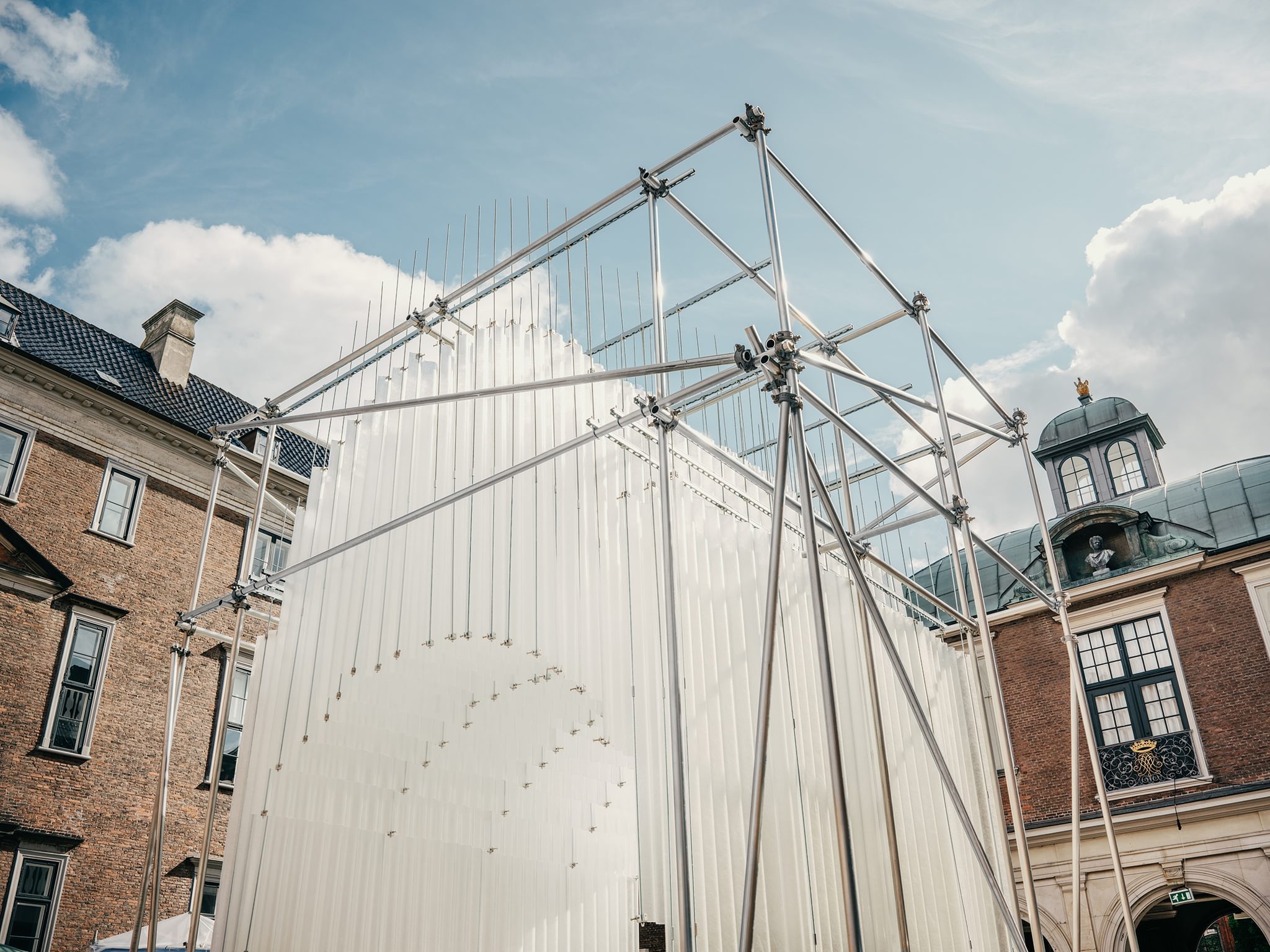 Photo by Joakim Züger / BARSK Projects
The jury consisted of Gert Wingårdh, owner and creative director of Wingårdhs, Lise Gandrup Jørgensen, partner and project director of Danish architecture studio Dorte Mandrup, Ebbe Stub Wittrup, contemporary artist based in Copenhagen, Camilla Ryhl Ph.D, head of the Universal Design Hub, Anders Lendager, architect, CEO and founder of Lendager, and Rong Guan, designer and in-house architect at Polestar.

CHART Architecture is made possible by the generous support of the philanthropic associationRealdania as well as Københavns Kommune, Dreyers Fond, Beckett-Fonden, FOSS, Bevica Fonden, Polestar and Arup.

We are also proud to partner with World Capital of Architecture 2023, BLOX and Dezeen.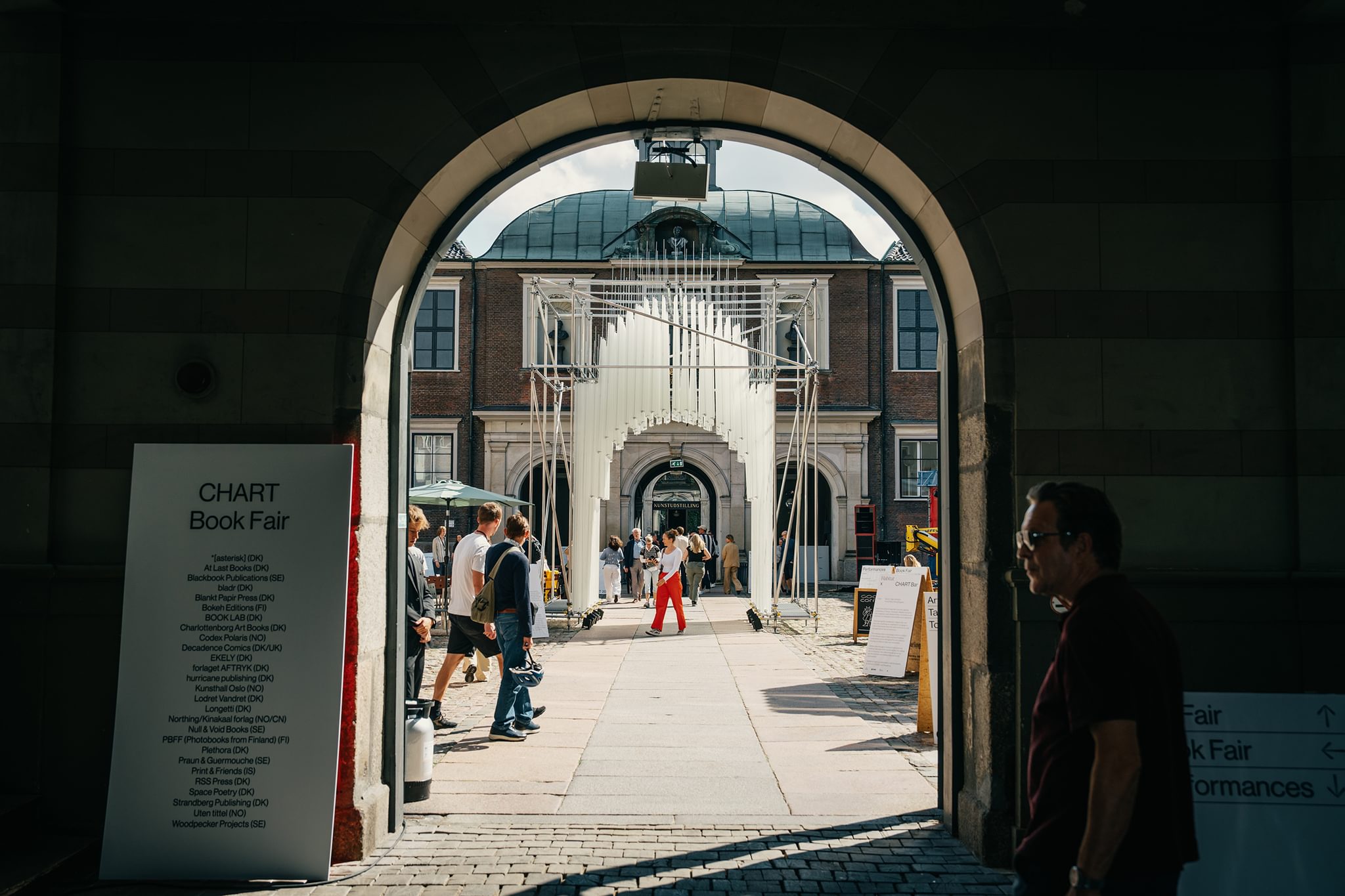 Photo by Joakim Züger / BARSK Projects