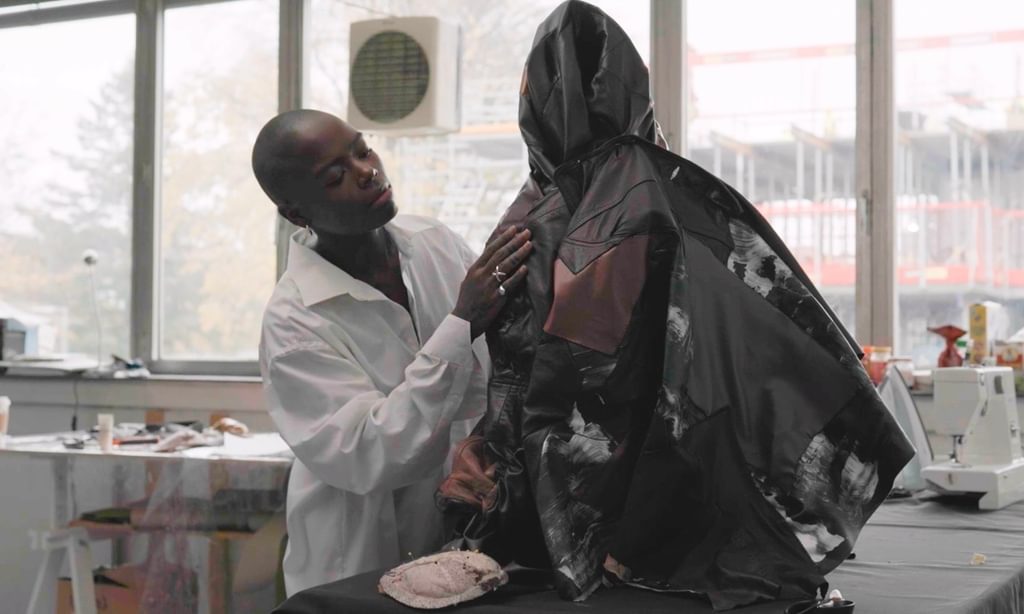 Courtesy of the artist and Croy Nielsen
An edition of CHART like no other
This year's art fair at Charlottenborg will feature more than 100 artists presented by 37 leading exhibitors from across the Nordic region.

For CHART 2023, we are thrilled to include presentations by artists whose work spans the full range of contemporary artistic practice. Highlighting the latest developments from across the Nordic region, at this year's CHART you will find everything from traditional media to new experimental approaches.

Look forward to presentations by established international artists such as Catherine Opie (US), Ragnar Kjartansson (IS), Klara Kristalova (CZ/SE) and Fiona Tan (ID), as well as works by a new generation of artists including Sandra Mujinga (CD/NO), Giorgio Celin (CO), Cecilia Fiona (DK) and Tora Schultz (DK).
Head over the Exhibitor pages to find out more about each artist, see examples of their work and learn about the galleries that will be presenting them at CHART.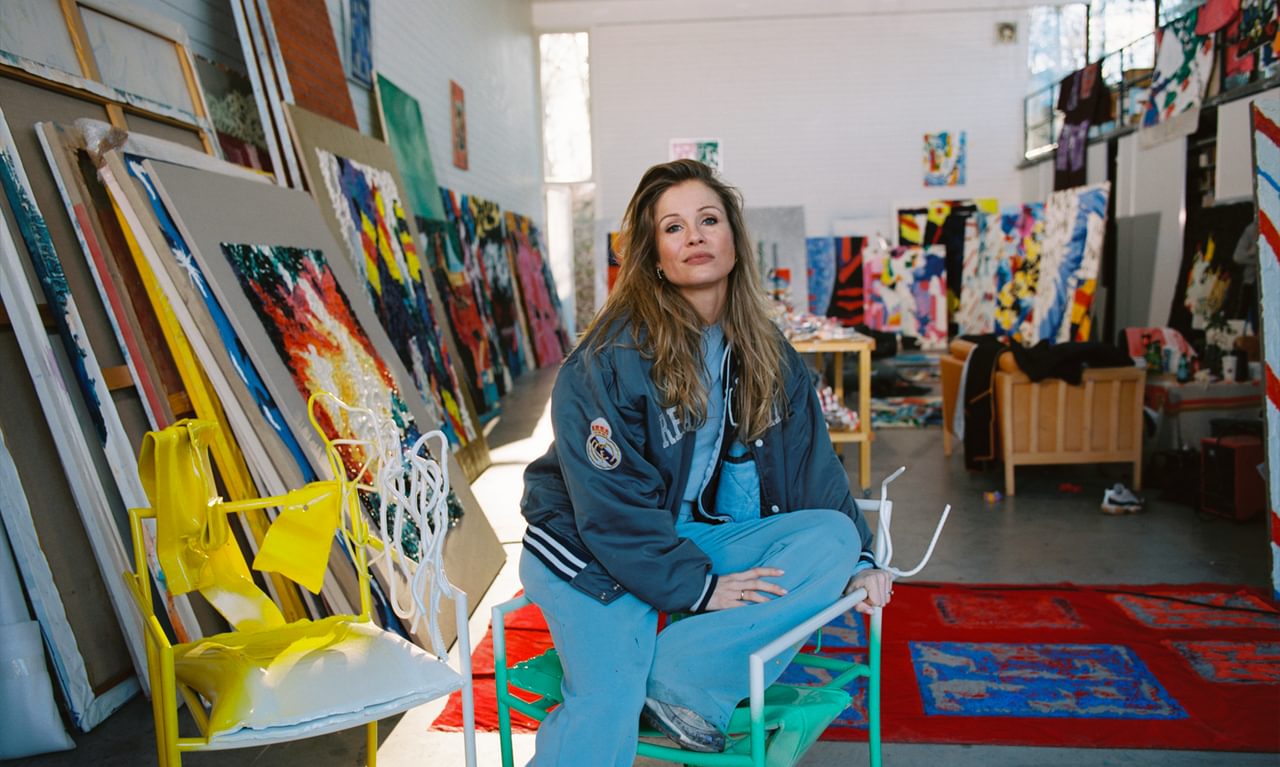 Courtesy of the artist and Peder Lund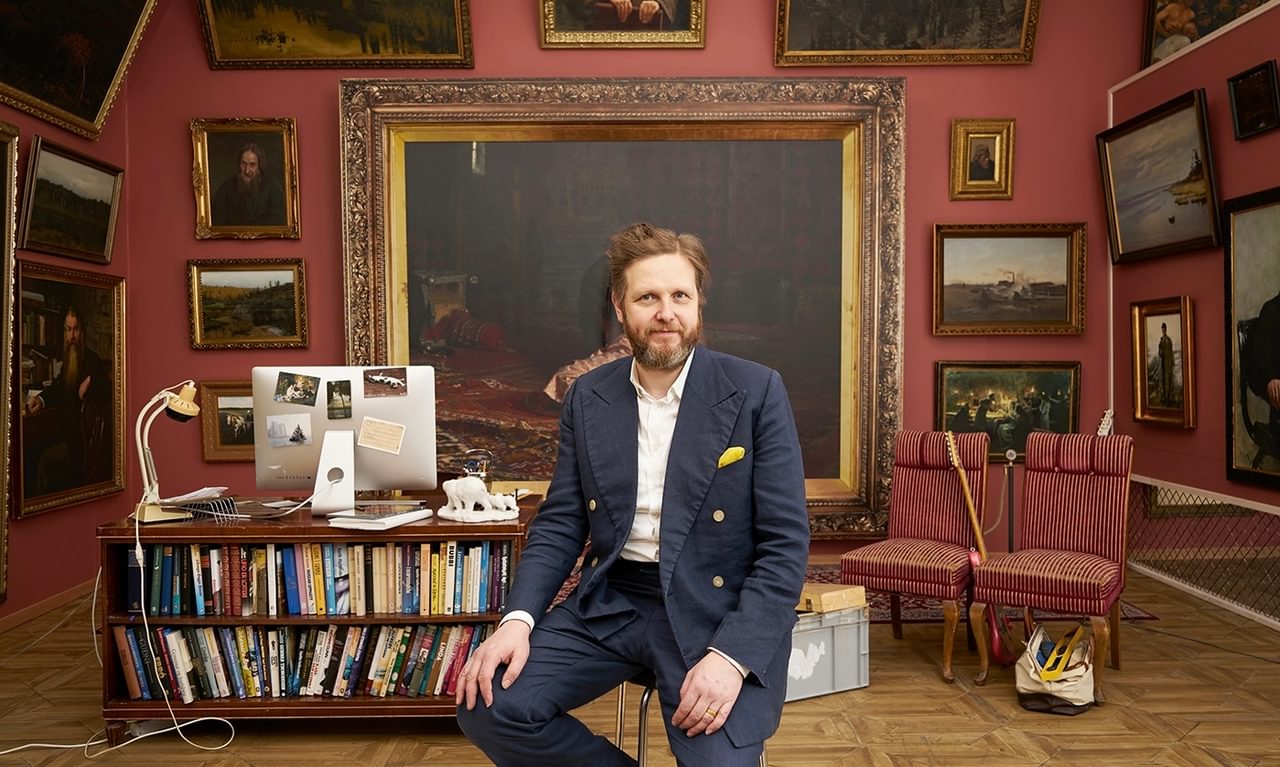 Courtesy of the artist and i8 Gallery
CHART 2O23 Participating Artists
A K Dolven (NO); Addoley Dzegede (GH/US); Ali Sha Gallefoss (NO); Amir Asgharnejad (IR/NO); Anette Harboe Flensburg (DK); Anja Salonen (US); Ann Lislegaard (DK); Anna Bjerger (SE); Anna Fasshauer (DE); Anna Maggý (IS); Anna Retulainen (FI); Anni Leppälä (FI); Asta Lynge (DK); Astrid Kruse Jensen (DK); Auður Lóa (IS); Benedikte Bjerre (DK); Birke Gorm (DK); Calle Segelberg (SE/NO); Carl Hammoud (SE); Carlos Aires (ES); Catherine Opie (US); Cecilia Fiona (DK); Clara Gesang-Gottowt (SE); David Svensson (SE); Danny Fox (UK); Eeva Karhu (FI); Emily Gernild (DK); Ermias Ekube (ET); Esben Weile Kjær (DK); Eva Schlegel (AT); Fadlabi (SD/NO); Fiona Tan (ID); FOS (DK); Frances Goodman (SA); Georg Nordmark (SE); Gioele Amaro (IT); Giorgio Celin (CO); Hanne Tyrmi (NO); Harrison Pearce (UK); Hiejin Yoo (DE); Hussein Salim (SD/ZA); Ida Ekblad (NO); Ida Madsen Følling (NO); Idun Baltzersen (NO); Inka & Niclas (FI/SE); Jacob Hashimoto (US); Jakob Ohrt (DK); Jakub Julian Ziółkowski (PL); Janaina Tschäpe (DE); Jason Martin (UK); Jeannette Ehlers (DK); Jens Hüls Funder (DK); Jim Thorell (SE); Jockum Nordström (SE); Josef Jägnefält (SE); Kari Vehosalo (FI); Karl Monies (DK); Kasper Eistrup (DK); Katrín Elvarsdóttir (IS); Klara Kristalova (CZ/SE); Kristín Morthens (IS); Laura Klünthe (DE); Leo Park (SE); Lesia Vasylchenko (UA); Lyndon Barrois Jr. (US); Magnus Andersen (DK); Marcus Li Stensrud (NO); Marie Cole (NO); Marie Lund (DK); Mark Dion (US); Marko Vuokola (FI); Martin Brandt Hansen (GL); Mathias Toubro (DK); Melissa Gordon (USA/BE); Mia Isabel Edelgart (DK); Mille Kalsmose (DK); Minjae Kim (KR); Niina Vatanen (FI); Olle Norås (SE); Paweł Książek (PL); Pierre Knop (FR); Ragnar Kjartansson (IS); Rasmus Røhling (DK); Richard Woods (UK); Robel Temesgen (ET); Ron Gorchov (US); Ross Caliendo (US); Sandra Kantanen (FI); Sandra Mujinga (NO); Santeri Tuori (FI); Secundino Hernández (ES); Sigrid Sandström (SE); Soft Baroque (UK); Stephan Balkenhol (DE); Sylvie Fleury (FR); Thora Dolven Balke (NO); Toni R. Toivonen (FI); Topi Ruotsalainen (FI); Tora Schultz (DK); Tori Wrånes (NO); Trine Søndergaard (DK); Uwe Henneken (DE).

Find out more about each artist HERE

Courtesy of the artist and Galleri Magnus Karlsson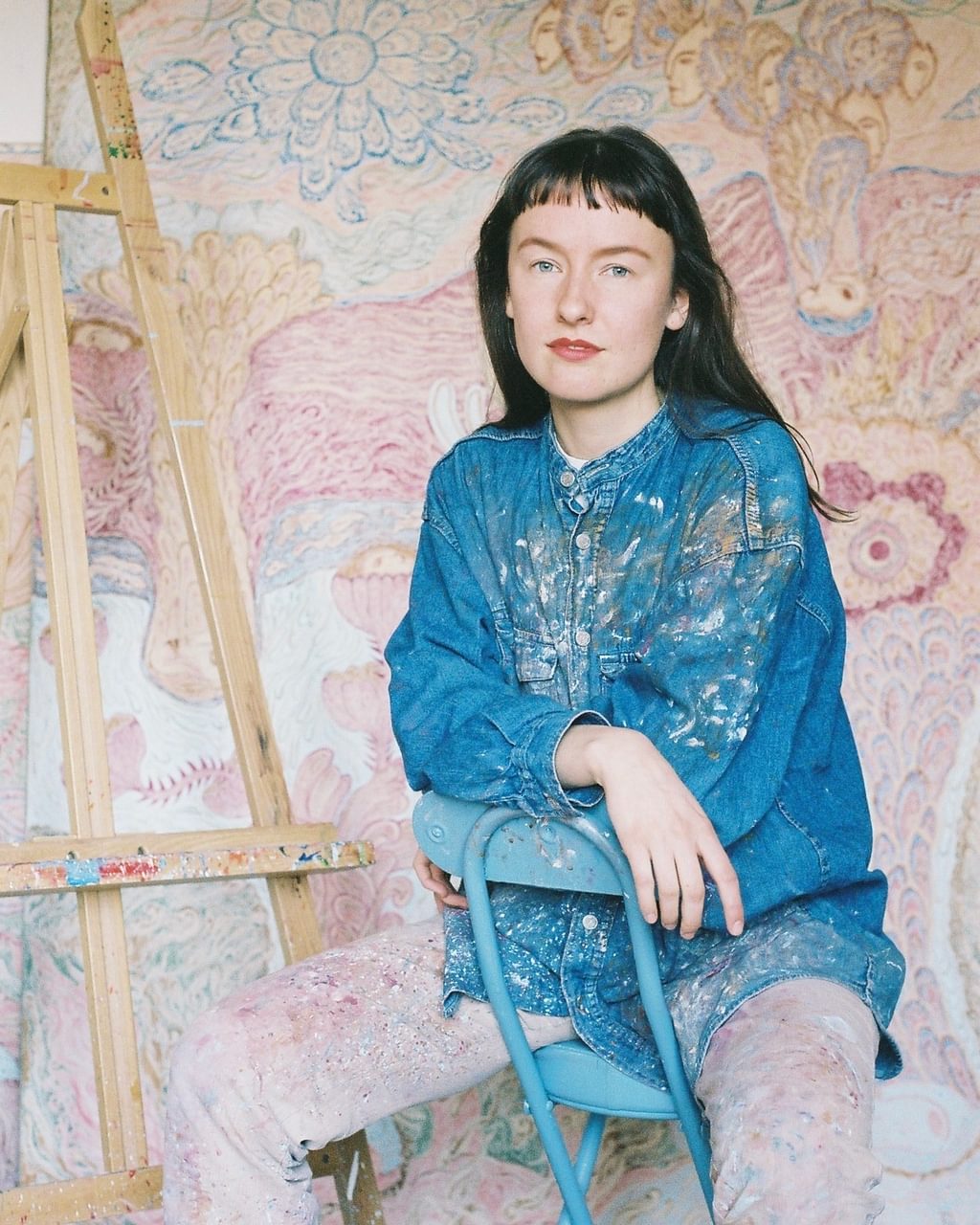 Courtesy of the artist and Andersen's