Toni R. Toivonen (FI)
Working within the genre of conceptual painting, Toni R. Toivonen (b. 1987) has been using the process of decomposition as his artistic method for the past few years. He finds animals that have died of natural causes and leaves the carcass to rot on a brass plate. The decomposing animal leaves an imprint on the brass that not only immortalizes its silhouette, but literally captures the last remaining traces of the animal's presence on earth.
Toni R. Toivonen graduated from the Academy of Fine Arts in Helsinki in 2016. He has had several solo exhibitions and his work is found in numerous private and public collections, both in Finland and internationally.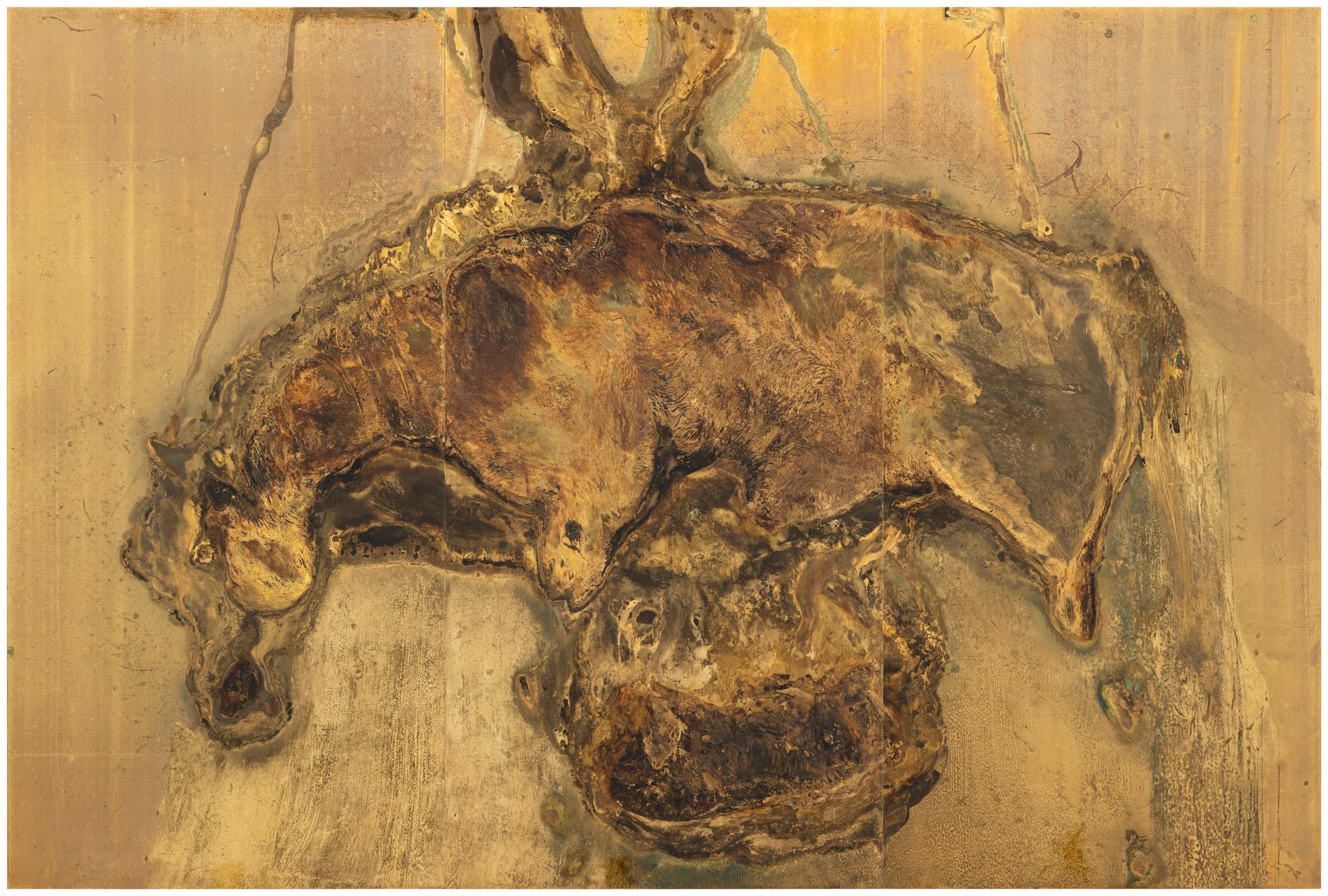 Mother
Brass and organic material from dead animals
2022
Enquire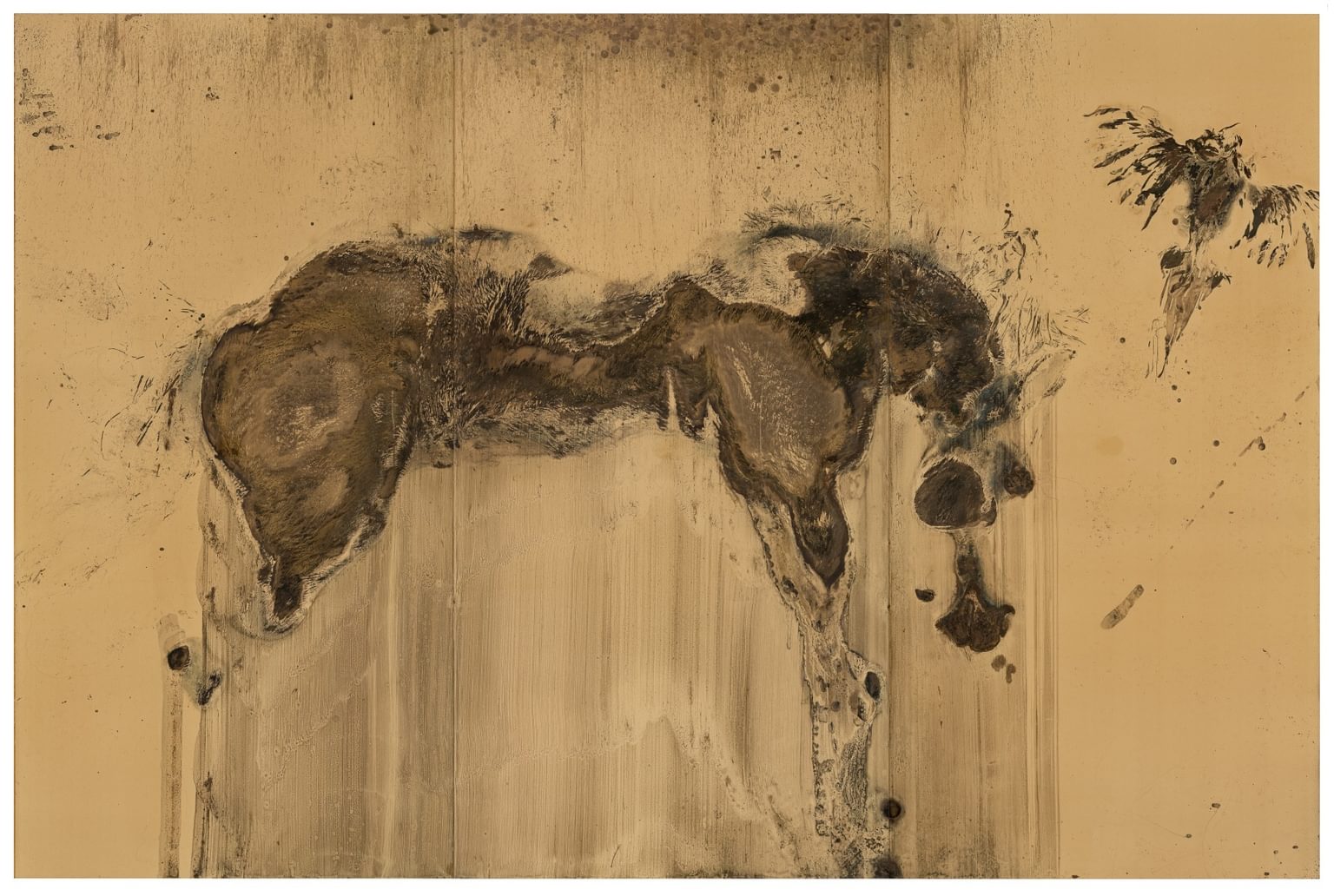 The Narrative
Brass and organic material from dead animals
2019
Enquire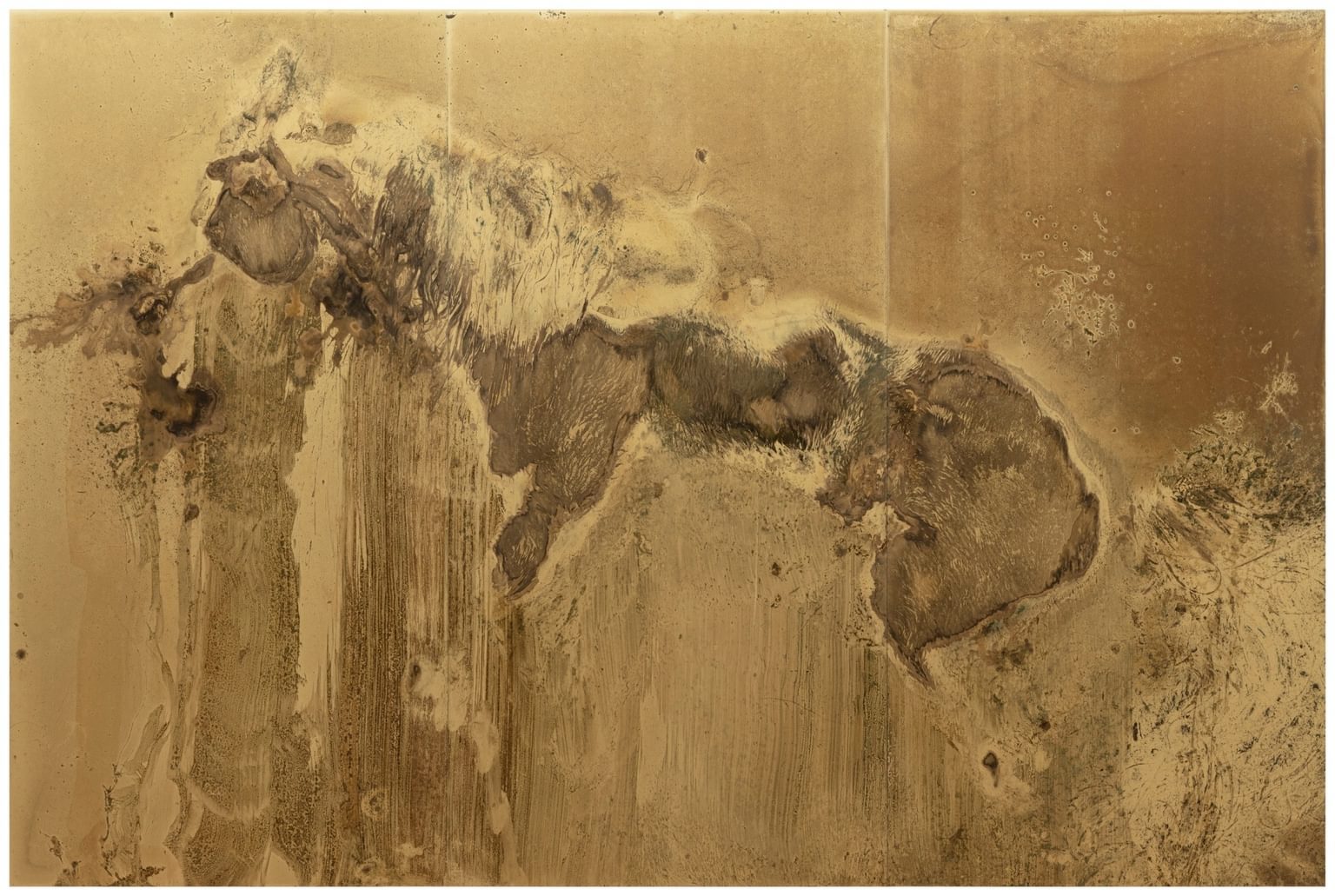 Sliding Stop
Brass and organic material from dead animals
2018
Enquire
Click/tap image to see full size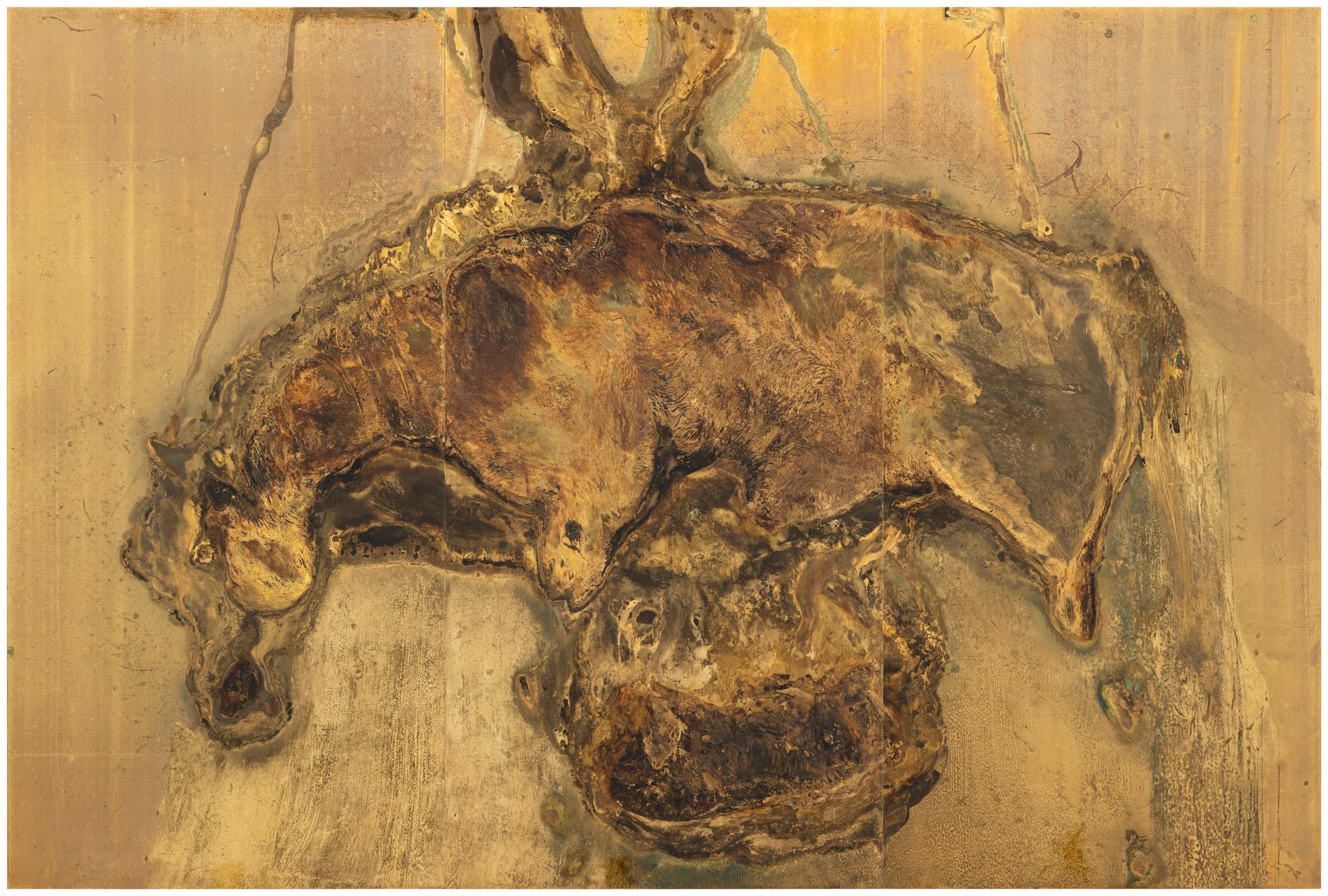 Mother
Brass and organic material from dead animals, 2022
Enquire
Click/tap image to see full size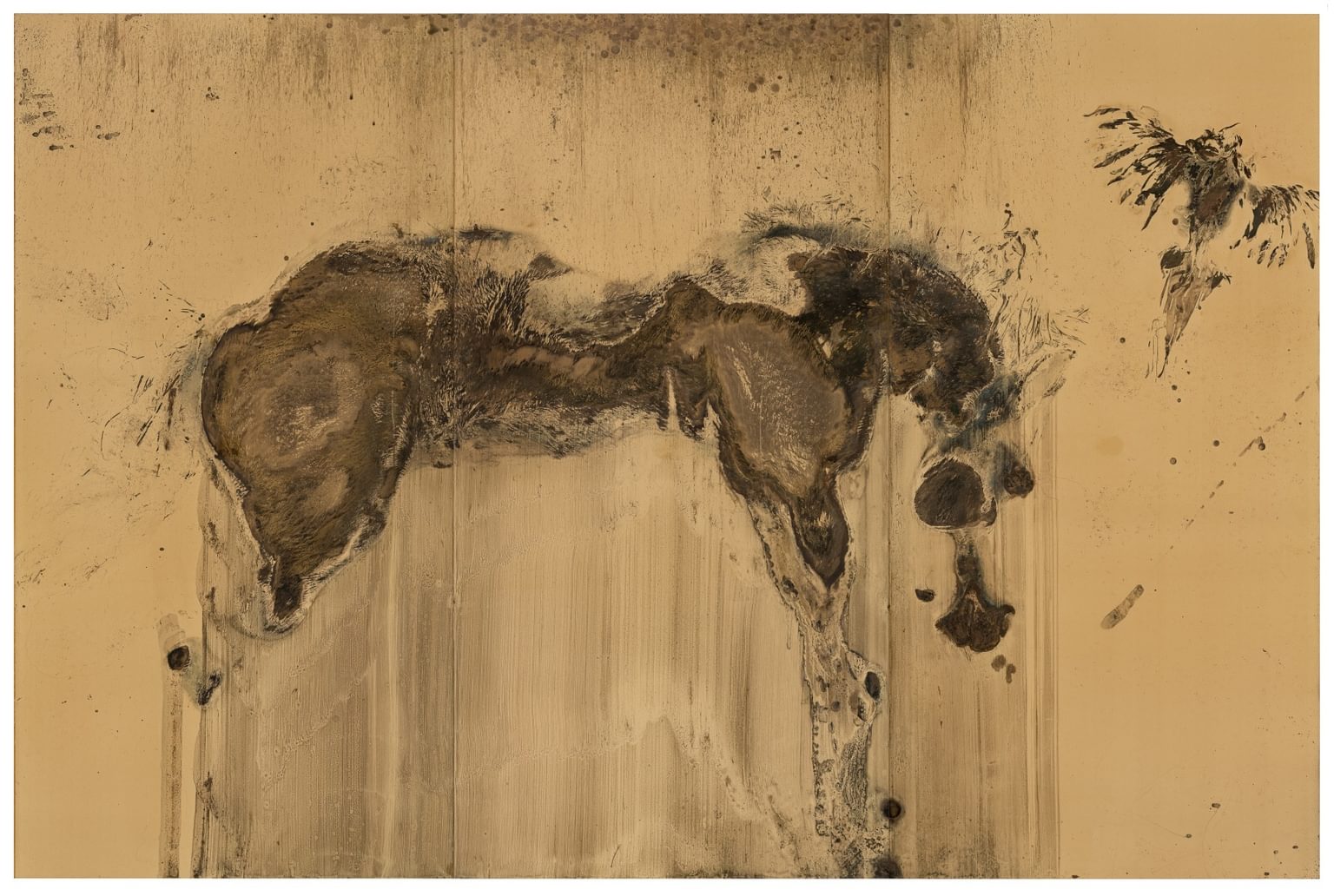 The Narrative
Brass and organic material from dead animals, 2019
Enquire
Click/tap image to see full size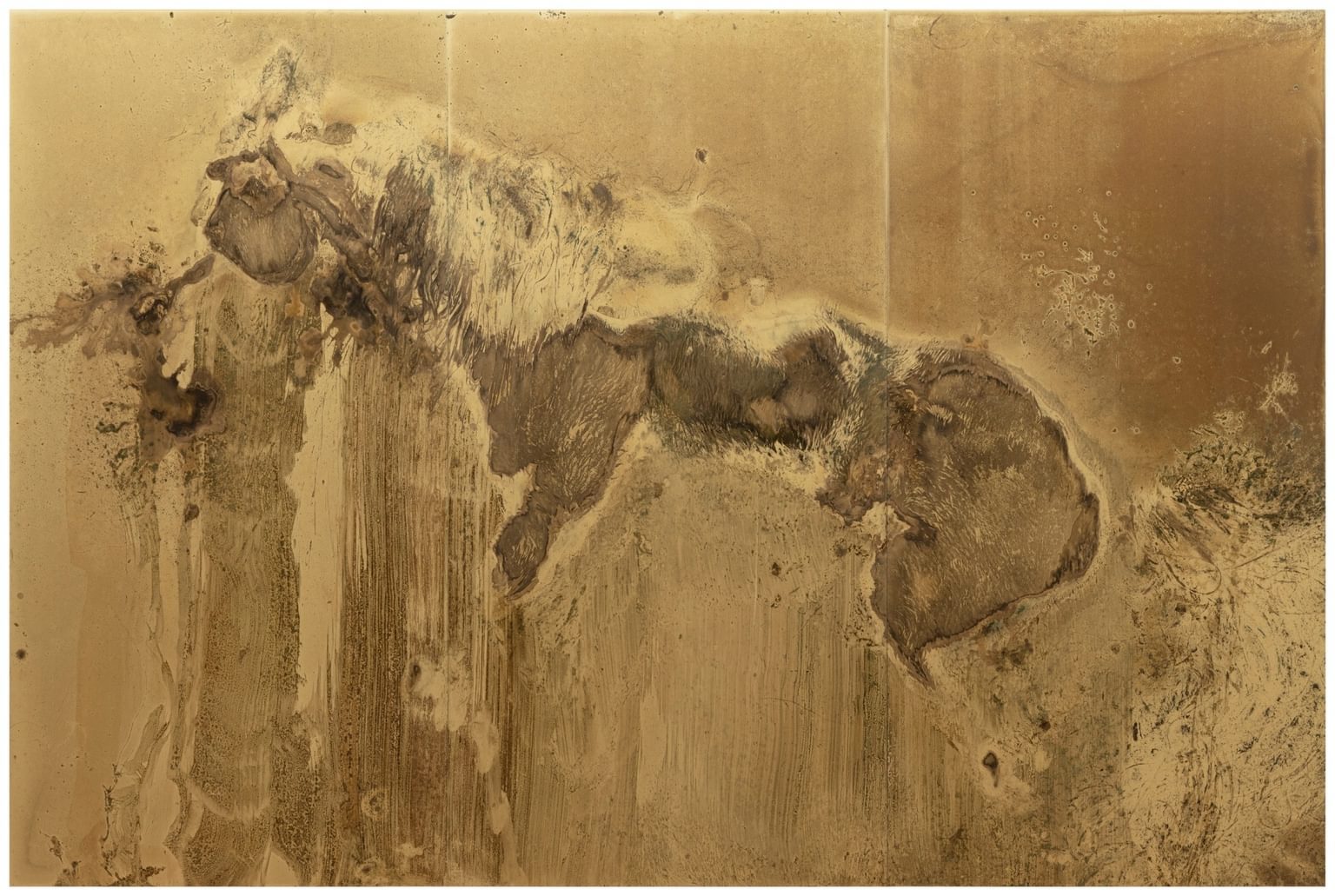 Sliding Stop
Brass and organic material from dead animals, 2018
Enquire