Monitoimitila O. is a newly formed artist collective from Helsinki that responded to the invitation to participate in CHART 2021 with a gesture of giving. Instead of bringing artworks to display, they brought with them a publication which was distributed during the fair to audiences visiting from near and far.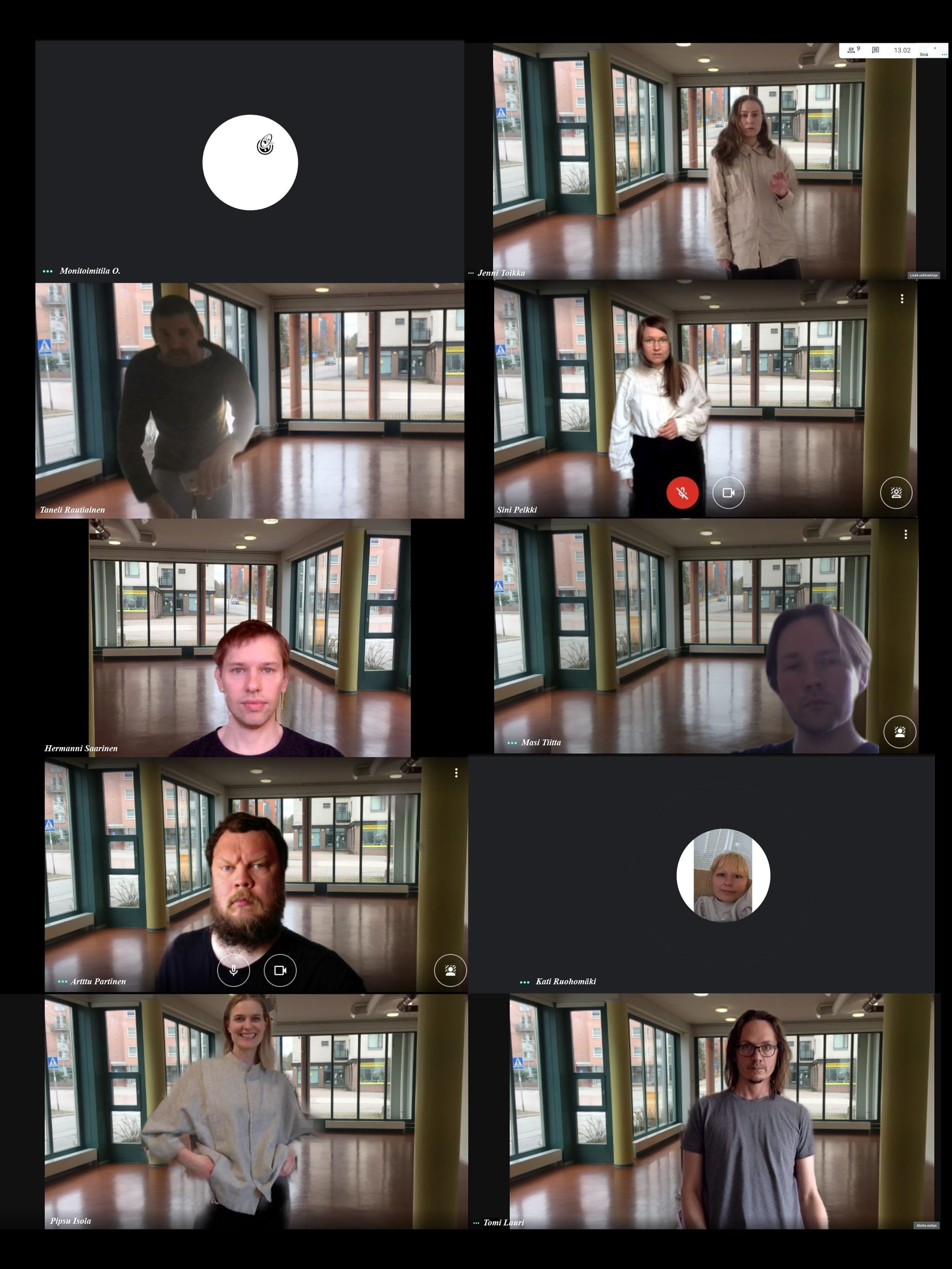 Photo by Monitoimitila O.
How did you start Monitoimitila O.?
Originally there were eleven of us, artists from the fields of performance, sculpture, dance, painting, video, film and curating. We were all connected through earlier projects, common acquaintances or mere coincidence.

We had no clear concept. We wanted to do something new and enjoy our diverse backgrounds. We wanted to have a space – but not a permanent one. We wanted to be taken seriously – but also to break with existing structures.

The goal was to find a space suitable for exhibitions that can easily be reached by public transport, close to the subway line but outside the downtown area. Finally we found a very interesting space located in a neighbourhood called Herttoniemenranta. This middle-class residential area was built in the 90s, next to the seaside. The better-off residents enjoy a beautiful view of the sea from their windows while the descension to the lower floors correlates with one's income level.
Can you talk about the artist community you have been working with so far?

In addition to exhibitions by members of the group that founded the space, we have organized exhibitions and performances according to different interests that have arisen over the past year. We have been interested in hosting diverse activities and connecting different areas of the art field. An example of this is the sound poetry installation Sykekieli ("Pulse Language"), a collaboration between a synthesizer artist, a writer / performer and a sound artist.
Can you please introduce your reasons for bringing a zine that is collectively produced and disseminated free of charge at CHART?

We started thinking about how to represent our work and practice democratically and ended up making a publication. It was like a folder, with two very different texts on the cover, one about the artist collective and how everything started and another about one of our exhibitions. Inside the cover, there were eight posters designed by individual artists and three communal posters about the space in general. Each artist from the group was responsible for one poster, in this way communicating something connected to their practice.

CHART presented us the idea that they were planning to open the fair to artist-run spaces in 2021, so we thought this would mean there would also be more room for experimentation. We didn't want to sell anything as we are not a commercial space and our motivation to exist in general is more about celebrating the non-commercial, experimental and small-scale practices in the art field. The idea was to hand out the publication free of charge and in this way spread, like the plant Rosa Rugosa, out from the booth.

Also, because of transport costs and climate considerations we wanted to make sure that everything that we brought with us was part of the installation, for example the cardboard boxes in which the publication was transported. Even the packing tape we used was also digiprinted with images from the publication, in the same order as in the actual zine. We did not bring the stack of publications back to Finland, so everything took a one-way trip to Copenhagen.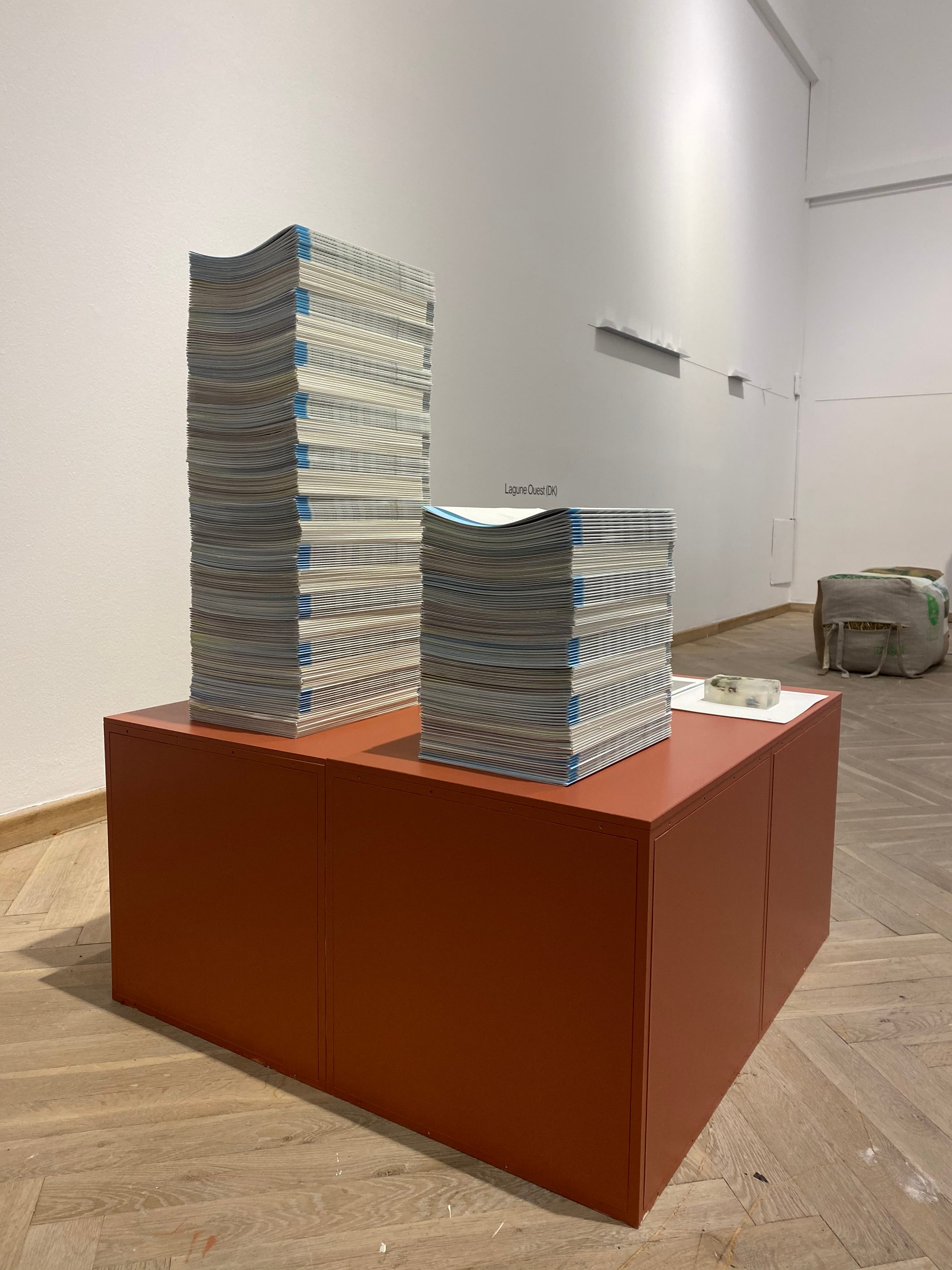 Photo by Monitoimitila O.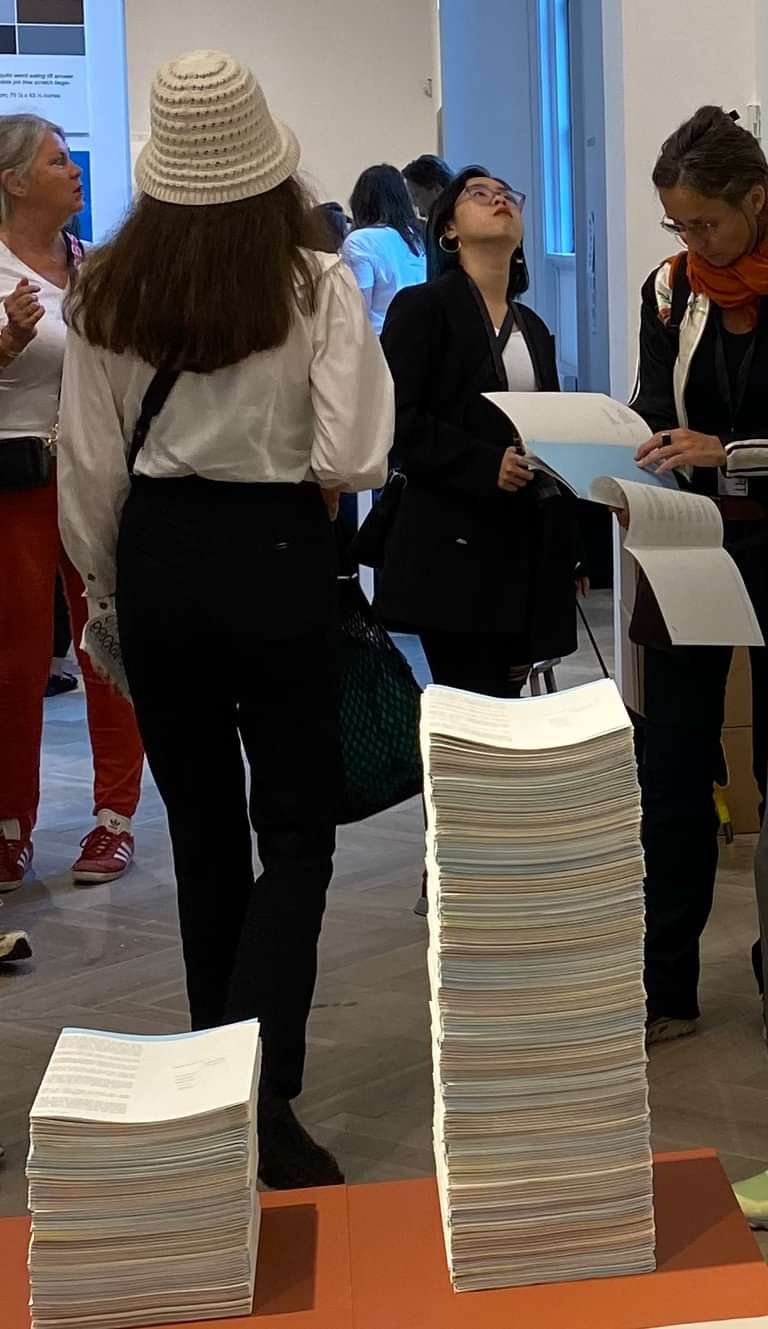 Photo by Monitoimitila O.
Through your programme, one can observe your keen interest in bringing together artistic practices that span across visual arts, performing arts, design… Can you please elaborate on your approach to the multi-disciplinary within art?

The space does not represent any particular field or way of presentation so it is natural to combine and mix different ways of working. Even though we are coming from different fields, we share some core values. However, there are also differences that emerge from working in different artistic fields. From this point of view, this type of multi-disciplinary activity reveals and focuses on these differences. It is really eye-opening to witness and to become aware of this. With this information we can look at our own way of working and our blind spots, in order to question and improve our practices and methods.
How do you view the trajectory of artistic practices today? Where do you think the conversation is headed?

The space itself is an artistic practice and the context of an exhibition is a material too. A big part of the progress of artistic practices is that we organize our thoughts in time and space. We make sense of things by searching for the relations through Monitoimitila O. It is important to explore our artistic practices and reflect upon them in a relatively limited and localised environment. Artistic practices are a state of change for us, where time, space and place have settled on a scale that is understandable.
How does collaborating with artists from across disciplines and practices inform your approach to art?

The idea is to build a new way of working within the field of arts and for this it is important to be aware of how different fields operate. Individual behaviours can only change their form in collaboration and conversation with others.
Photo by Monitoimitila O.
Can you talk about agility and spontaneity in regards to programming Monitoimitila O.? Do you think of this as a counter-constructive position to today's large scale art institutions and museums?
We have only operated during the corona pandemic, which has had a huge impact on what we have been able to do. For example, we have not been able to host any events, including exhibition openings that traditionally are important for an exhibition space's functioning and for meeting people. We focus on things that are happening in the moment and the opportunities that are here now, so there is no need to commit to what will happen in two years' time.
What are your ambitions for Monitoimitila O.? Let's imagine a not so distant future, 2025 for example. What would you like to see when you look back?

In the future, perhaps there might be a different kind of internationality. It is hard to imagine anything as much as a couple of years into the future for now, as we don't even know what will happen in two months. We are depending on grants and are actually currently waiting for decisions that would enable us to plan our activities longer-term. After all, the working conditions are still poor and scarcity is a common experience for many in the art scene. We would like to think that there is no need for major projects in order to be relevant professionals.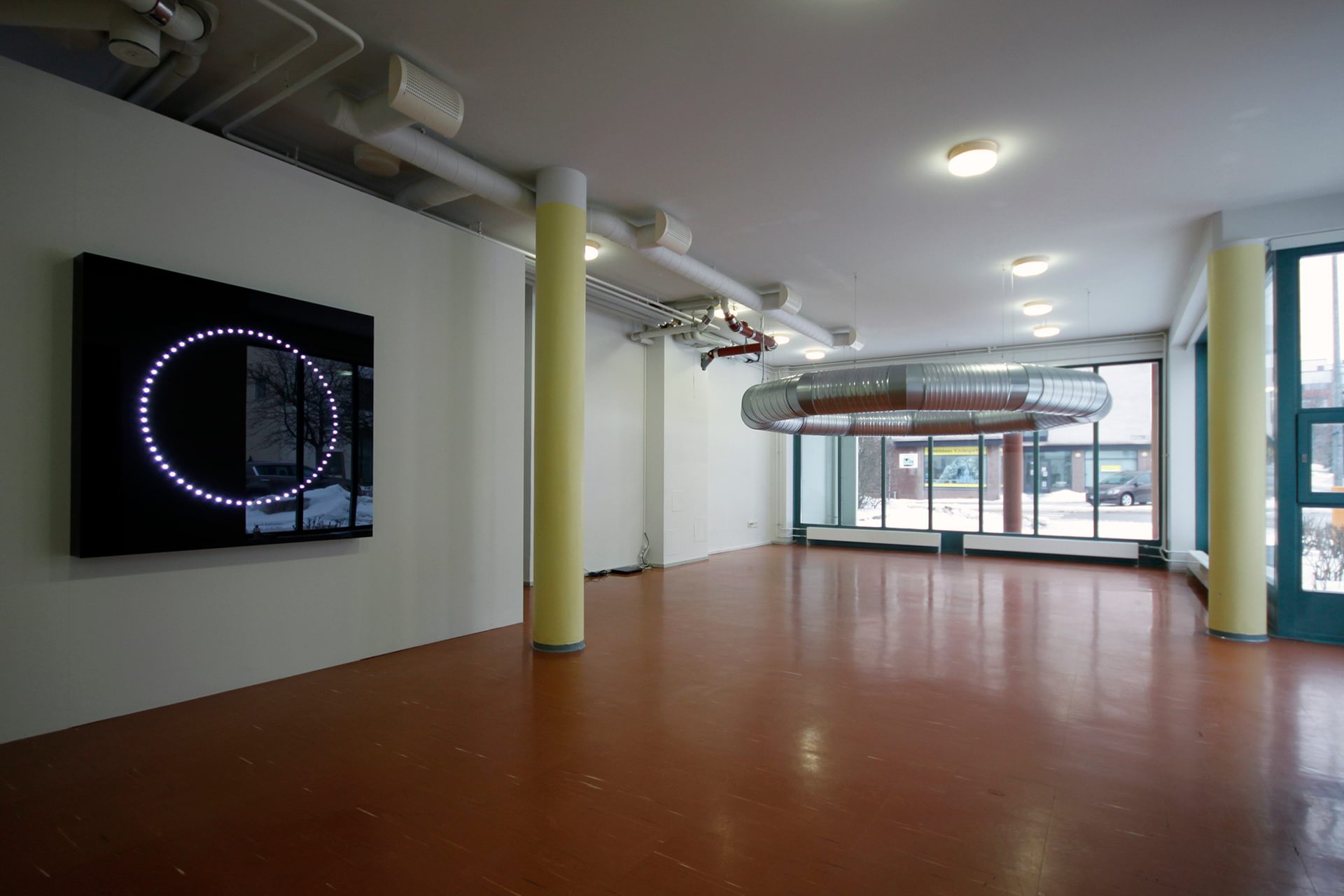 Photo by Monitoimitila O.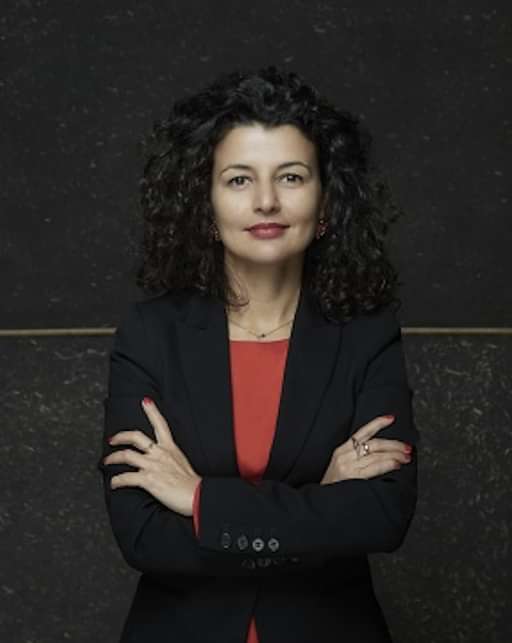 Fatoş Üstek is an independent curator and writer, based in London. Ustek acts as editorial advisor and contributing editor to Extra Extra Magazine, board member of Urbane Kunste Ruhr, Germany; advisory panel for Jan van Eyck Academie, Netherlands. She was jury member for Turner Prize Bursaries 2020, Arts Foundation Futures Award 2021, Scotland in Venice 2022, Dutch Pavilion 2022, and acted as an external member of the acquisitions committee for the Arts Council Collection (2018-2020). She was Director of Liverpool Biennial, Director and Chief Curator at Roberts Art Institute (formerly David Roberts Art Foundation). She is the curator of Do Ho Suh's largest UK commission (2018-2020).