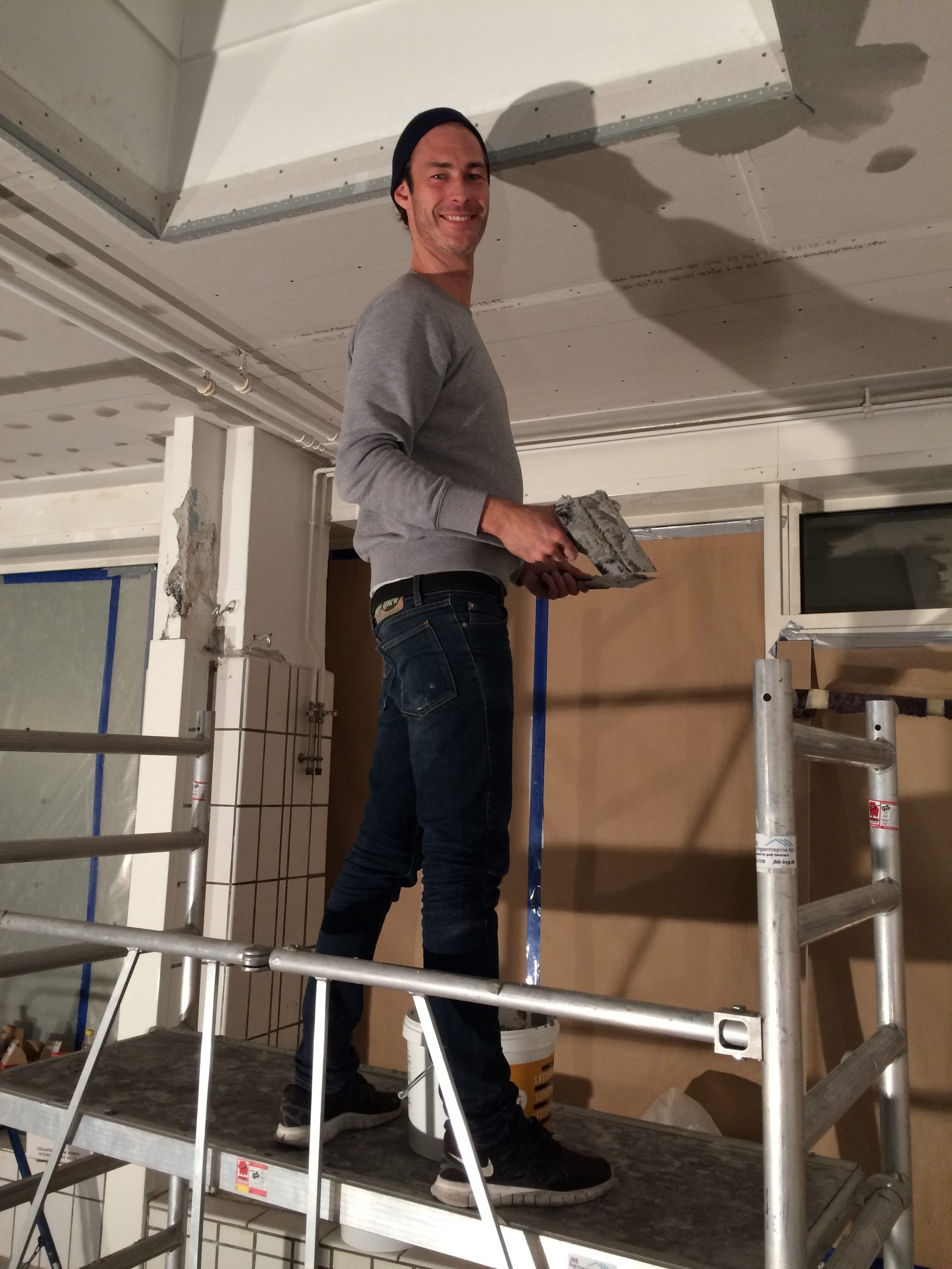 Courtesy of Gether Contemporary
What is your role? (talk about what you think the most important parts of your job are, what is your function, what is your role in the artworld?) (curator / agent / manager / salesperson / therapist / bank / coach / host / entertainer / accountant / magician… )
To some extent I see myself as something almost like a juggler in a circus - constantly trying to find that sweet spot where everything flows and works, striking a balance to keep the different parties involved in the various projects happy.

Basically I'm a facilitator. Like an old school phone operator, the gallerist holds the keys to connect people and link everything together. Working with something as beautiful, fragile and daring as art, there's a large number of emotions involved in everything. Never forget that the artists are constantly putting themselves out there and in a sense risking it all with every single artwork.

Everything is new and everything is a physical manifestation of a personal flow of thoughts, so that brings a certain element of vulnerability into the mix. But of course that doesn't only apply to the artists producing it, it also applies to the persons viewing and experiencing the work.

In order to be able to access the work, you also have to give something of yourself in the process. So emotion is key to art and that of course brings a constant element of unpredictability into everything I work with, which in turn makes each situation unique.
What are your responsibilities and to who?
The easy answer is that I have a responsibility to everyone involved in the network of the gallery. But of course first and foremost my responsibility is to the artists.

They're at the core of the gallery and are my longterm partners. So it's super important to take good care of them and manage their careers as professionally and thoughtfully as possible. The gallery has always been very artist-centred. I think that comes from my upbringing being the son of two art historians.

So my approach as a gallerist has always been with an emphasis on the experience of art and the artists involved, rather than on the business side of things. That's basically something I have, over the years, had to learn along the way.
What was the first show you made?
The first show I did was with Birk Bjørlo, who was coming directly from his graduation show at The Danish Royal Academy.

He was working at breakneck speeds to do the show and I had just taken over the space in the Meatpacking District of Copenhagen. It was quite a rebuild transforming it from a butchery into a gallery space and I had almost no money to do it with. So I recruited all my friends to come help me build and paint, working day and night to get it done in time for the opening.

Truth is that in spite of all the help and effort I didn't really make it, premiering Birk's show in a really rough space. But it didn't really matter it was a great show and I was super excited, exhausted, nervous, dog tired and most of all exhilarated that I was starting a new journey.
Courtesy of Gether Contemporary
The American comedian Chris Rock said, Michael Jackson is rich, the guy who signs his cheques is wealthy. Anthony D'Offay said, you can get rich selling art but you get wealthy buying art. Do you collect art? From the artists you represent? More widely?
I'm not a collector, I leave that to others. But of course I have a lot artworks mainly from the artists I've worked with over the years and from a handful of artists who I admire.
How has your role changed since you started? (for good and for bad)
I don't think my role has changed too much since I started the gallery, but for sure I've gotten better at running the gallery, becoming more professional.

People often don't understand the complexity involved in running a gallery. It's a full-on business with everything that entails, which means that at any given day you have to manage 10 or 15 different project lines and sometimes more along with all the administration on top of that. So there's always a lot to do.

That being said I think it's super important always to keep a strong focus on the artistic side of things and not get lost in the economics of it all. The core product of the gallery is the incredible art that the artists involved produce. So keeping that flow going and making sure that new artistic expressions get introduced continually inside the context of the gallery is what ensures that the gallery is current and has a strong voice.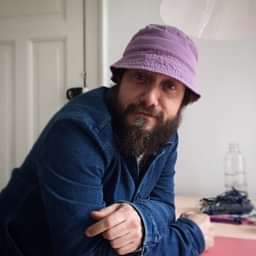 David Risley is an artist. He ran David Risley Gallery, in London (2002-2010) and Copenhagen (2010-2018). He was founding Co-curator of Bloomberg Space, London (2002-2005), Co-founder of Zoo Art Fair, London (2004), and Co-founder and Co-owner of CHART. He continues to write, curate, and develop projects with artists. He is developing a sustainability project for public-facing institutions.
Sophus Gether founded Gether Contemporary in the Meatpacking District of Copenhagen, Denmark in 2014. The gallery is devoted to the exhibition of contemporary art and its vision is to present a programme that deviates from established norms and provokes new thoughts and feelings. The gallery has built its foundation on supporting young ambitious talents, each with a radical and distinctive approach towards artistic practice.