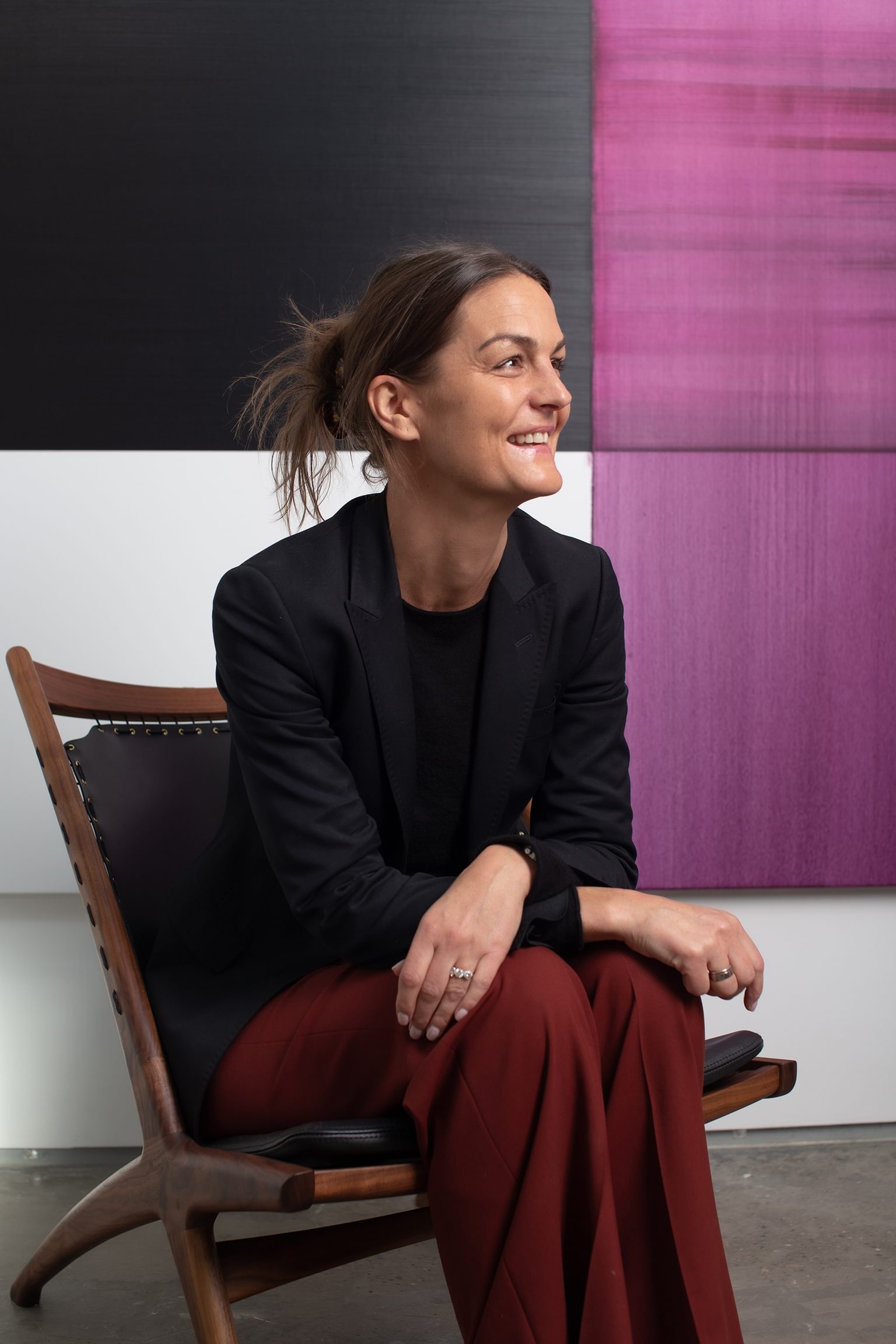 Courtesy of OSL contemporary
How do you identify? What do you call yourself? (gallerist / dealer / other)
I call myself a gallerist.
Traditionally dealers / gallerists came from the same social group as the collectors. Recently there has been a shift towards coming from the artists' side. Where would you say you started?
Personally, I am not artistic, but my parents were always interested in art. They are not collectors but growing up we often visited museums and galleries and they always encouraged us to talk and reflect on what we saw - this had a strong influence on me.

I started my studies in business school but left after a year and switched to art history; this was the best, and probably most important, decision I ever made.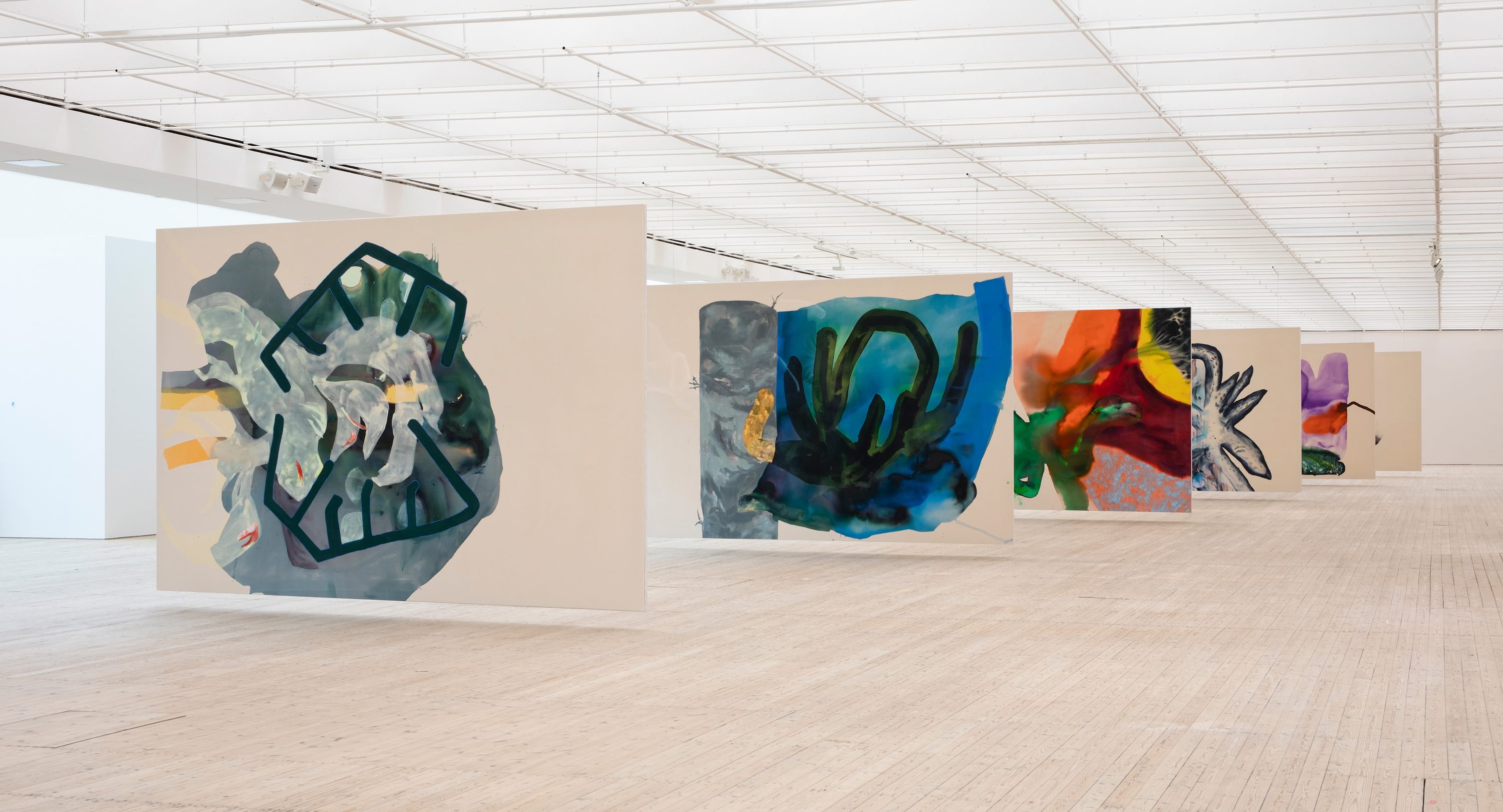 Courtesy of OSL contemporary
All superheroes have a creation myth, what's yours? What got you started? Not many kids say: "I want to be a gallerist when I grow up." How did you get into it?

Having my own gallery had been a dream of mine for many years, however there is always an element of chance: you can start in one place and end up somewhere else by accident, so I can't say I've ever had a fixed plan. When finishing my studies, I knew I wanted to work with living artists that I admired and to help them by supporting them and securing opportunities for them on a long-term basis.
You walk into the packed dining room of the restaurant at Kunsthalle Basel the night of the opening of ART Basel. There are two large tables: one full of artists, one full of collectors. You can choose one table for the evening. Where do you sit and why?
I would sit at the collectors' table; I wouldn't be doing my job if I didn't. However, ideally, I would have liked to merge the two tables as I often find that it benefits everyone when artists and collectors gather together.
What is your role? (talk about what you think the most important parts of your job are, what is your function, what is your role in the artworld?) (curator / agent / manager / salesperson / therapist / bank / coach / host / entertainer / accountant / magician... )
My most important role is to provide long-term support for our artists and to help them navigate the various different parts of their practices. When we sign an artist, we do it with the intention to follow them throughout their career: to safeguard their positions commercially, but also institutionally. For me it is particularly important to secure museum shows and/or inclusion in public collections for our artists.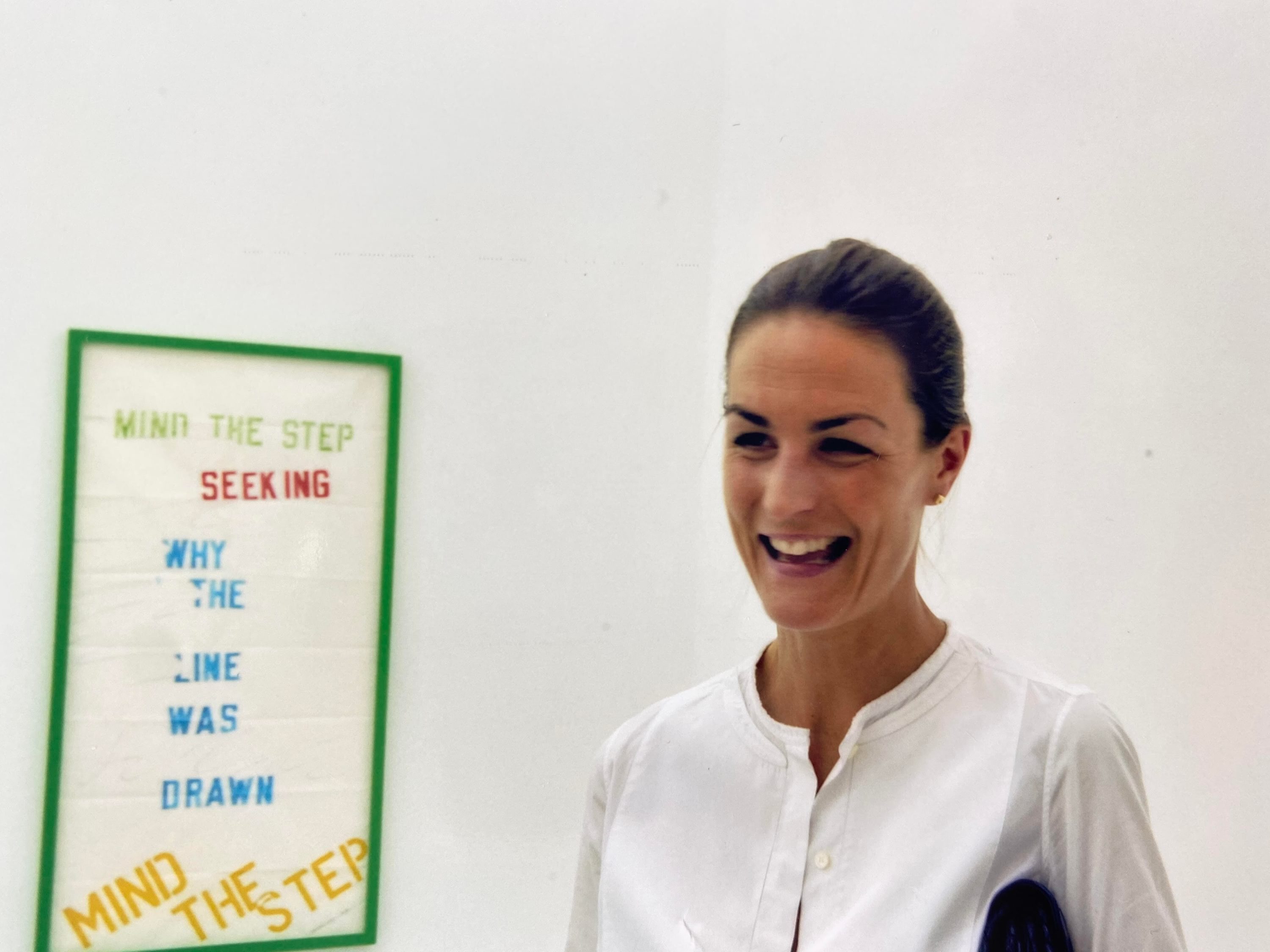 Courtesy of OSL contemporary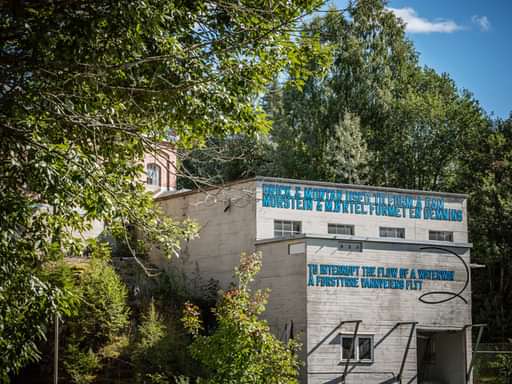 Courtesy of OSL contemporary
What are your responsibilities and to who?
Of course, I feel responsibility for the artists' careers but also to our visiting audience. It is our responsibility to make strong exhibitions that reflect our program and the vision of the artists we work with. We also have a responsibility to our clients, to aid and inspire them in the process of acquiring work, to encourage them to make good decisions and to develop their interests (and tastes).
What are the ethics of your job? Have they changed since you started?
I like to believe that I am both decent and collegial as well as hard-working.
What was the first show you made?
The first exhibition that really represented my vision for the gallery was: 'A Matter of Words' curated by artist Dag Erik Elgin and myself.

It was a perfect exploration of the relationship between word and picture - I always find myself retuning to this specific show to find inspiration.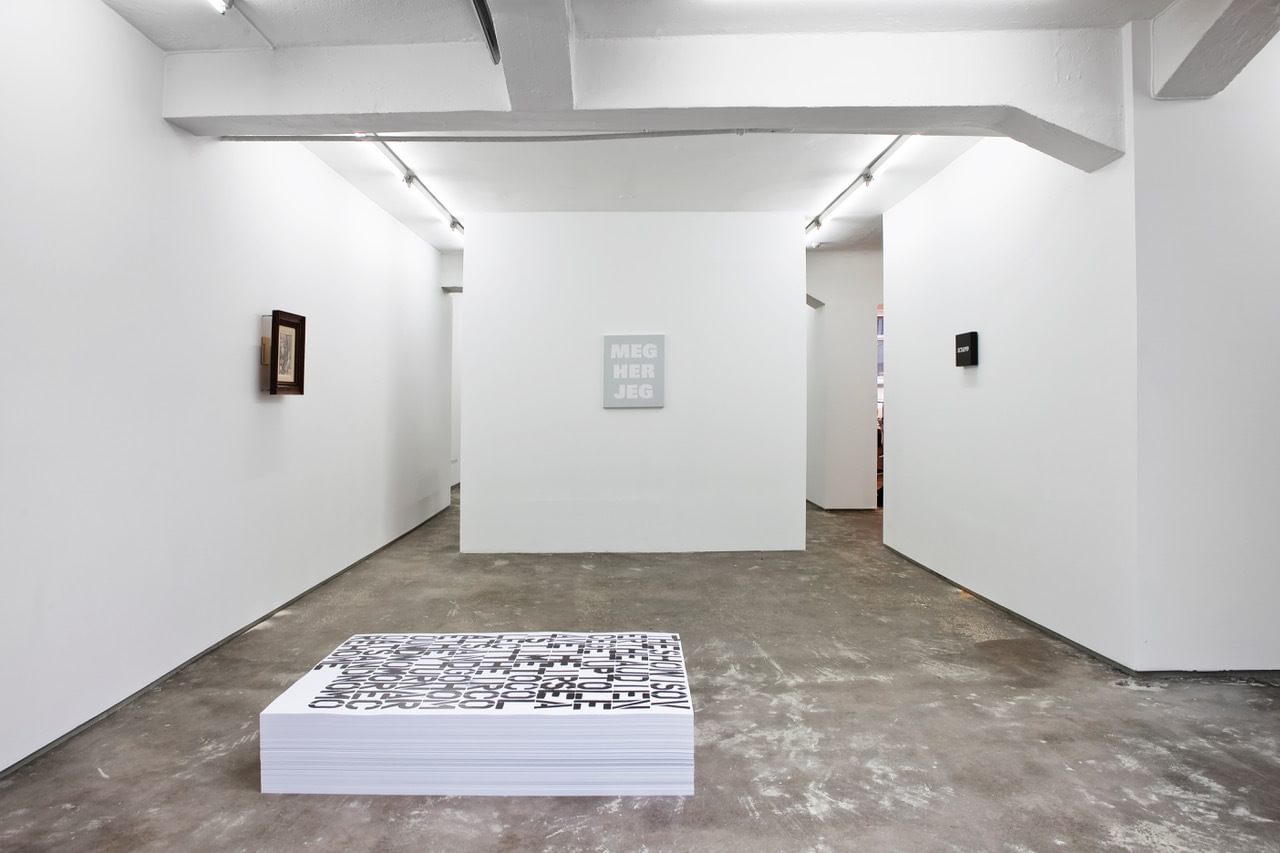 Courtesy of OSL contemporary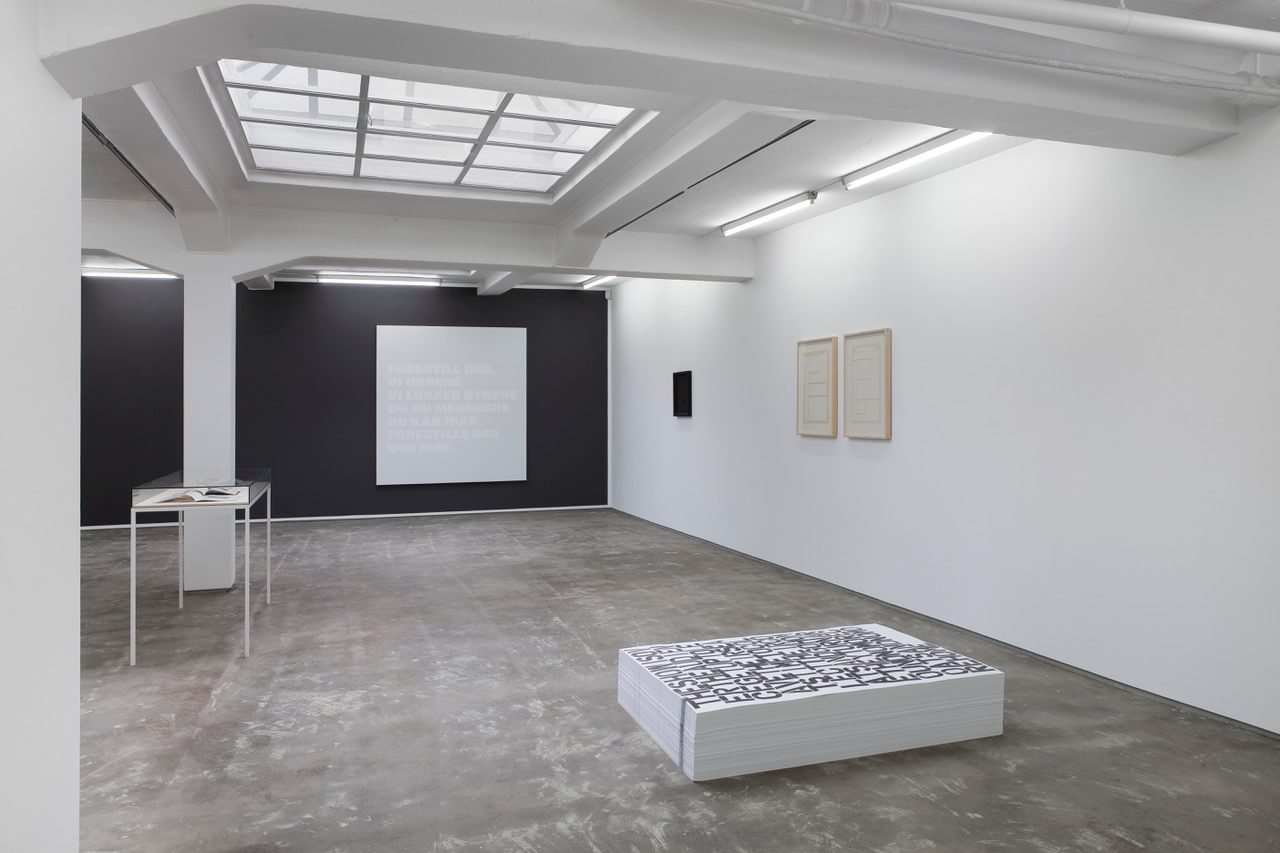 Courtesy of OSL contemporary
What was the first work you ever sold? Do you wish you had bought it rather than selling it?
The first work I sold was a photograph by the Norwegian artist Inghild Stana. I sold it to my grandfather and when he passed away, he left it to me. It still hangs on my wall and to me it represents how it all started.
The American comedian Chris Rock said, Michael Jackson is rich, the guy who signs his cheques is wealthy. Anthony D'Offay said, you can get rich selling art but you get wealthy buying art. Do you collect art? From the artists you represent? More widely?
I have a small (and very personal) collection with works from the gallery program and beyond. It mainly consists of works by artists that mean a lot to me, or that I have history with, so it is almost a reflection of my own personal journey with art.
How has your role changed since you started? (for good and bad)
I started out cleaning the gallery floors at Victoria Miro, and I still clean the floors at OSL.

I guess this is the hard truth with smaller galleries like ours: you must be hands-on with all aspects of the daily running of things.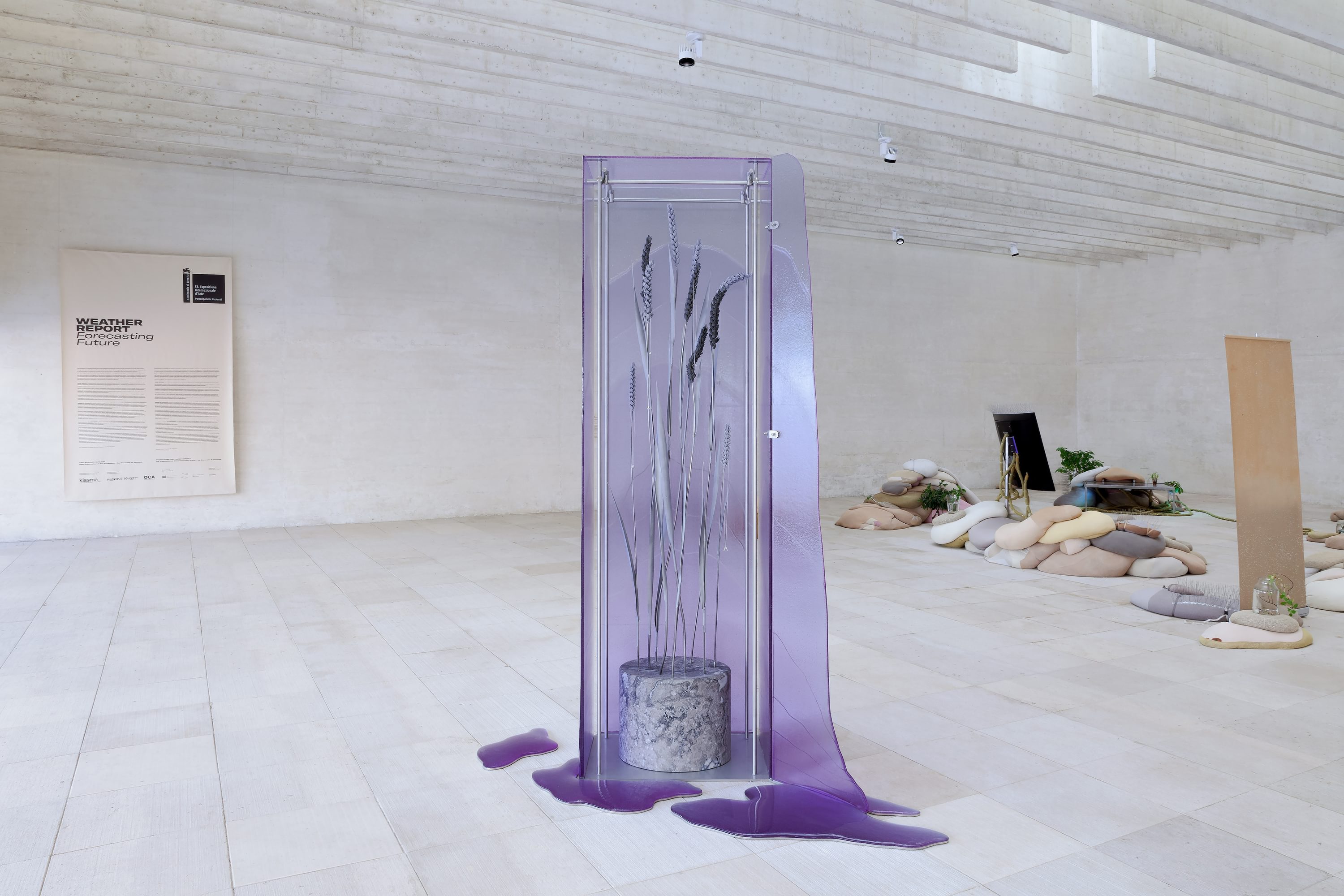 Courtesy of OSL contemporary
How has the artworld changed since you started? (for good and bad)
Things move so much quicker now, a lot faster than when I began. Everything is expected to be delivered immediately and both artists and clients expect feedback fast. It's thrilling yet stressful, but at least things are never boring. It is also daunting to see the rise of the mega-galleries. They are on a whole different planet to the one OSL operates on.
Is there an international you have introduced to a Scandinavian audience through your representation?
Perhaps it would be more correct to say we introduced them to a Norwegian audience. Lawrence Weiner, with whom we did several amazing shows and projects, is represented in Denmark by Susanne [Ottesen]. And Callum Innes is represented by Börkur [Arnarson] and i8. The OSL program has a focus on Nordic artists- or artists with a strong relation to the region, so there are bound to be some overlaps.
Is there a young artist you have helped to achieve international recognition?
I'd like to think so…