Charlie Roberts (US)
The works of Oslo-based American artist Charlie Roberts may feel like looking at the modern world through a distorted looking glass. His works portray young lovers with strange limbs, contemporary novels, and Gucci suits, nevertheless expressing uneasiness with modernity. Working with a range of materials, from paint to clay to carved wood, Roberts' works consist of a wide range of art-historical and pop-cultural references – stretched and twisted, placed on display. The subject matter, utterly modern, banal, and everyday-like, is at odds with the delicacy of the mediums they are made in.
Roberts (b. 1983, Kansas; US) is educated at Emily Carr Institute of Art and Design, Vancouver, Canada and Kansas University, USA. His work has been presented at a variety of galleries and institutions in solo exhibitions, among them Woaw (Hong Kong), Galleri Golsa (Oslo), Galleri Magnus Karlsson (Stockholm), David Risley (Copenhagen), Richard Heller Gallery (Los Angeles), Marlborough Contemporary (London) and Trafo Kunsthall (Asker).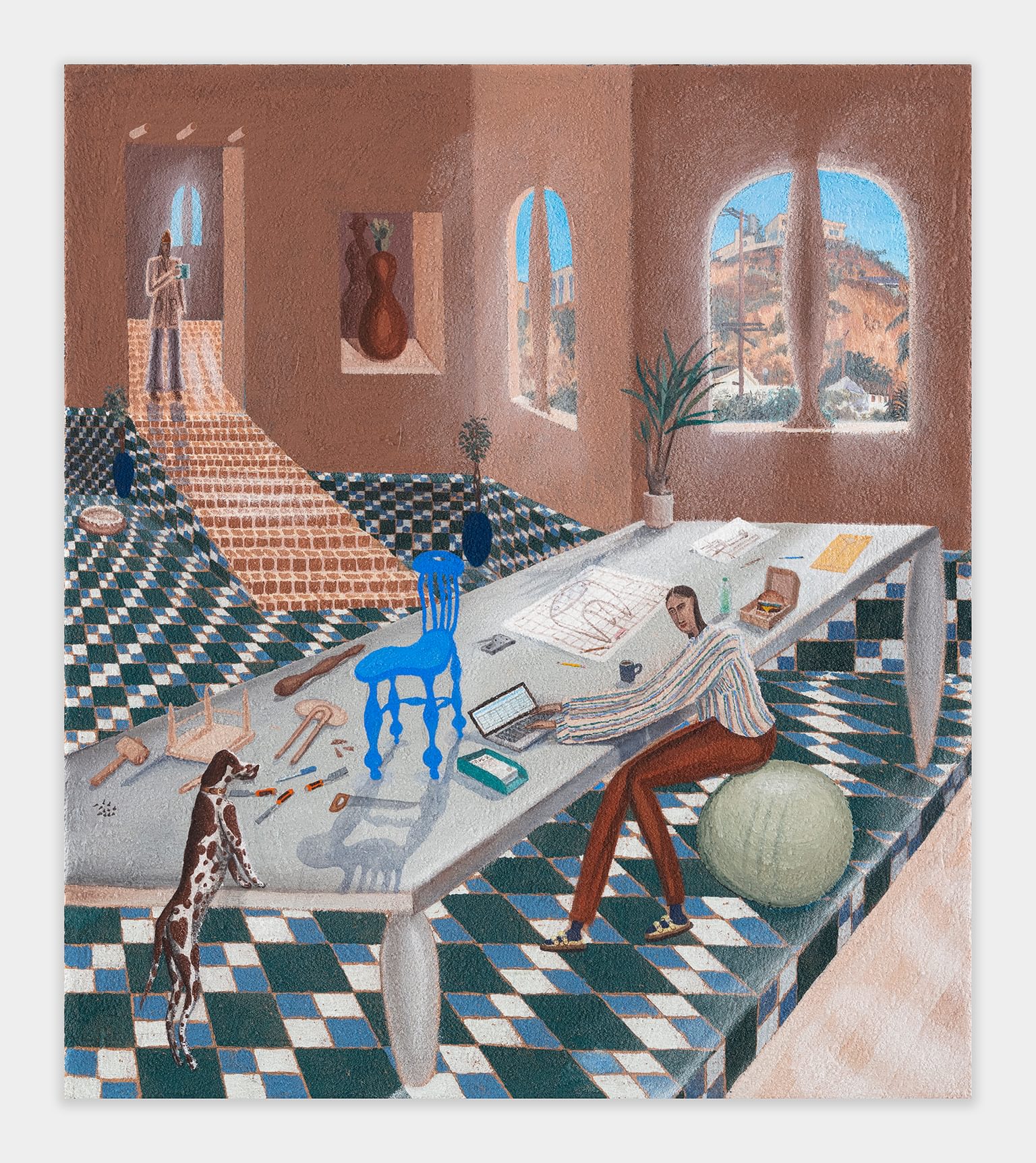 Los Feliz Furniture Makers
Pumice on canvas, 80 x 70 cm
2021
Private collection, Taiwan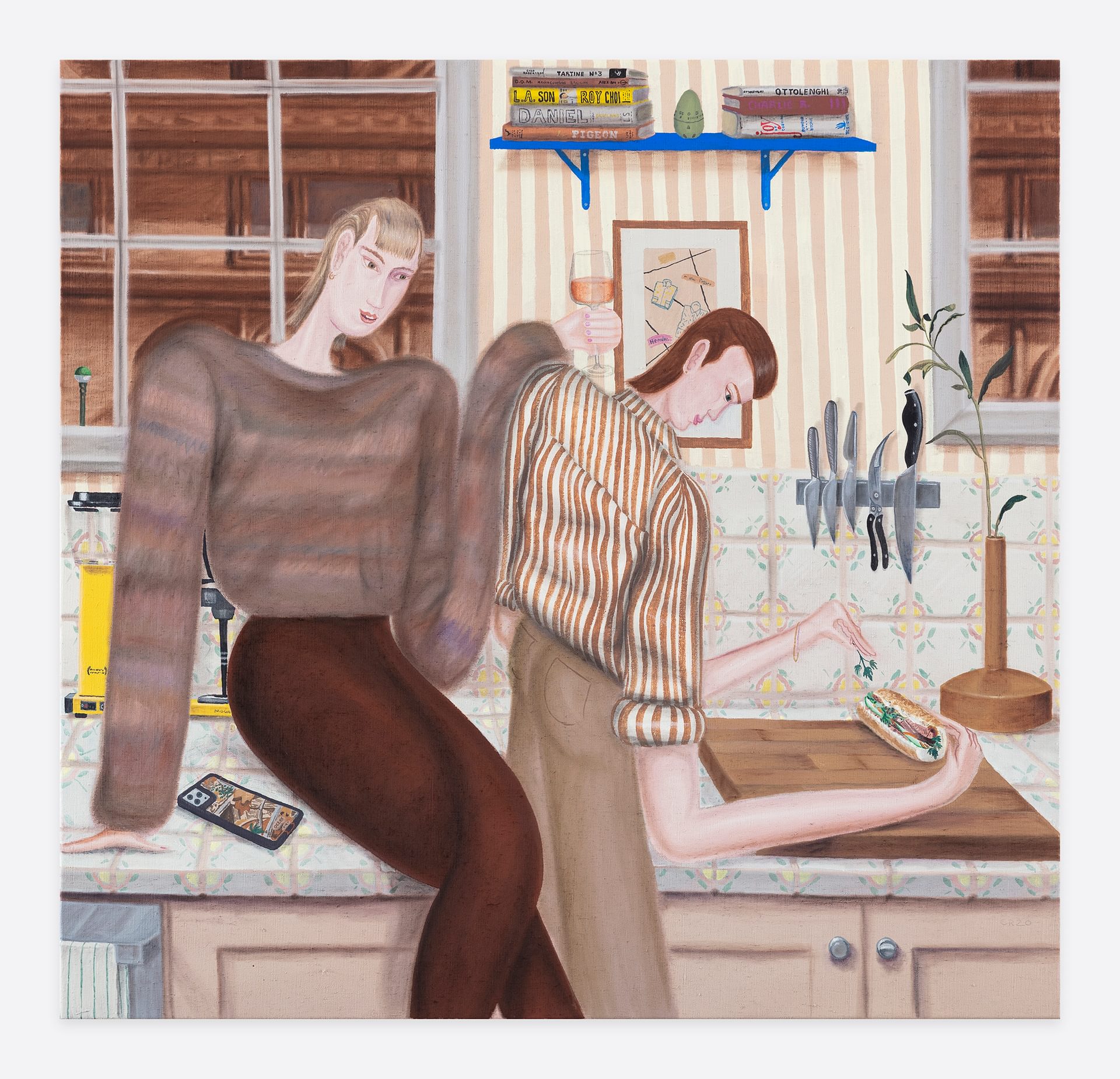 Banh Mu Brunch
Flashe paint on pastel on linen, 130 x 135 cm
2020
Private collection, Greece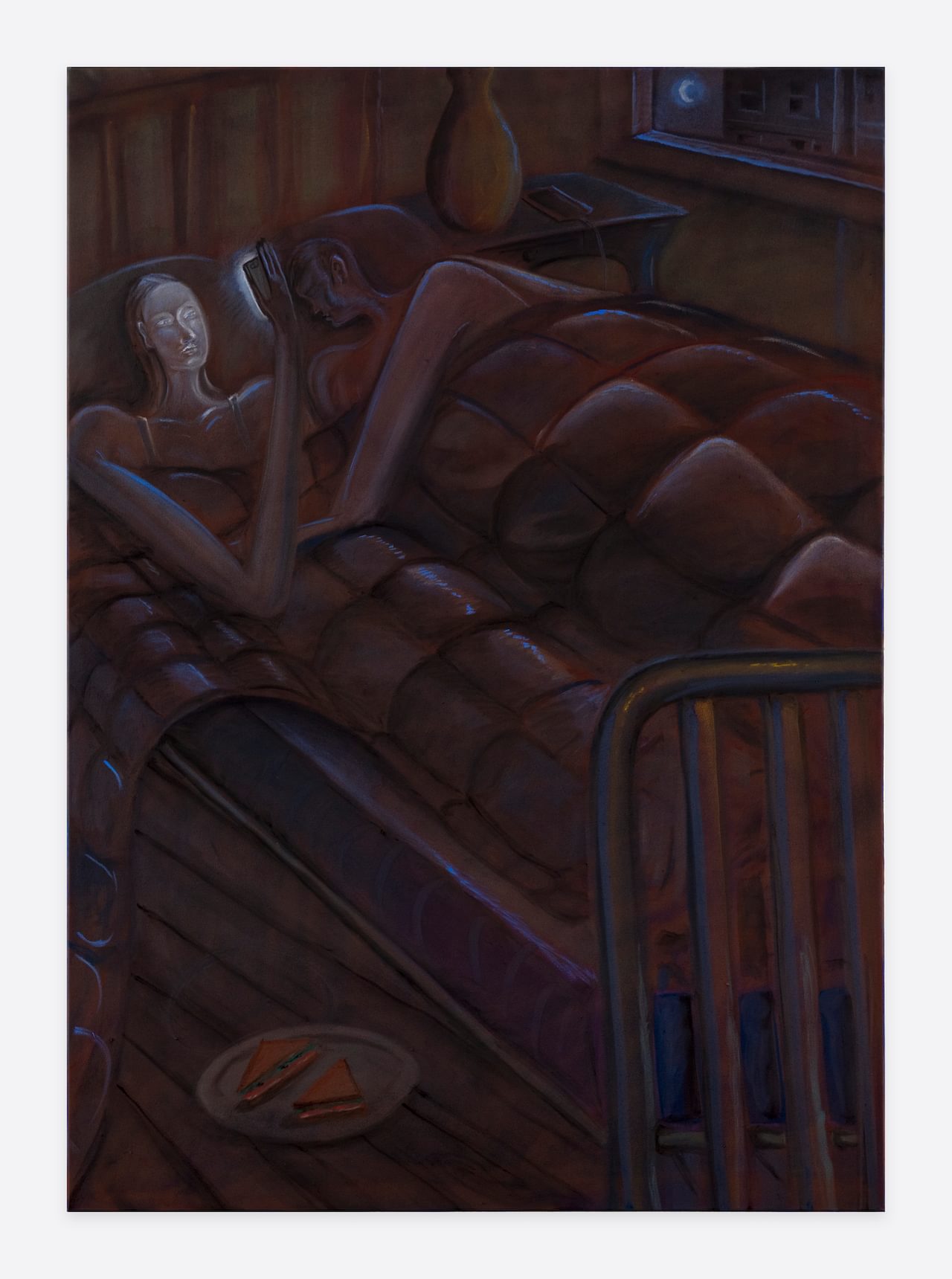 Night Shift
Flashe paint, gesso, pan pastel on canvas, 140 x 100 cm
2020
Private collection, Norway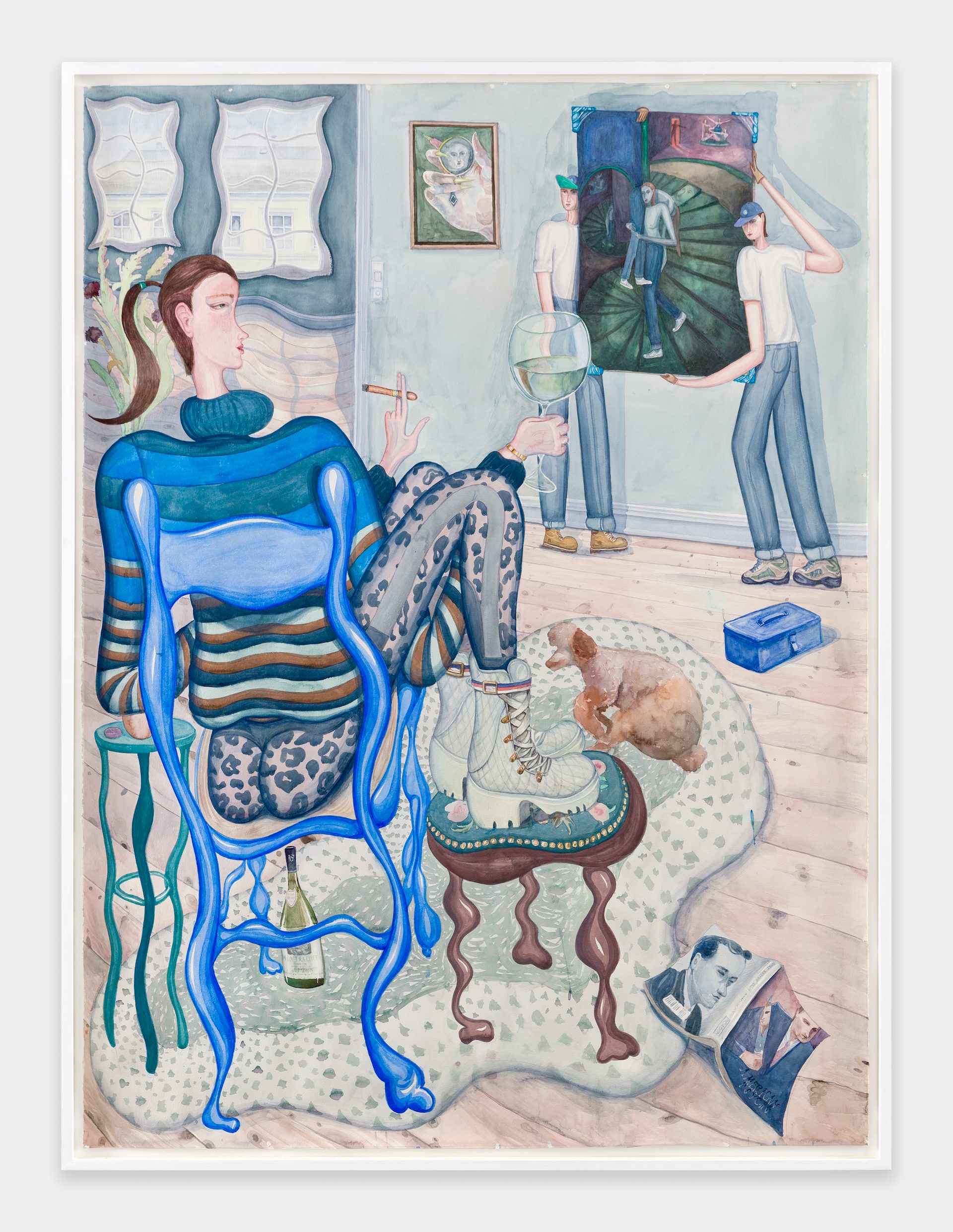 The Collector
Watercolor and gouache, 190 x 140 cm
2019
Private collection, Norway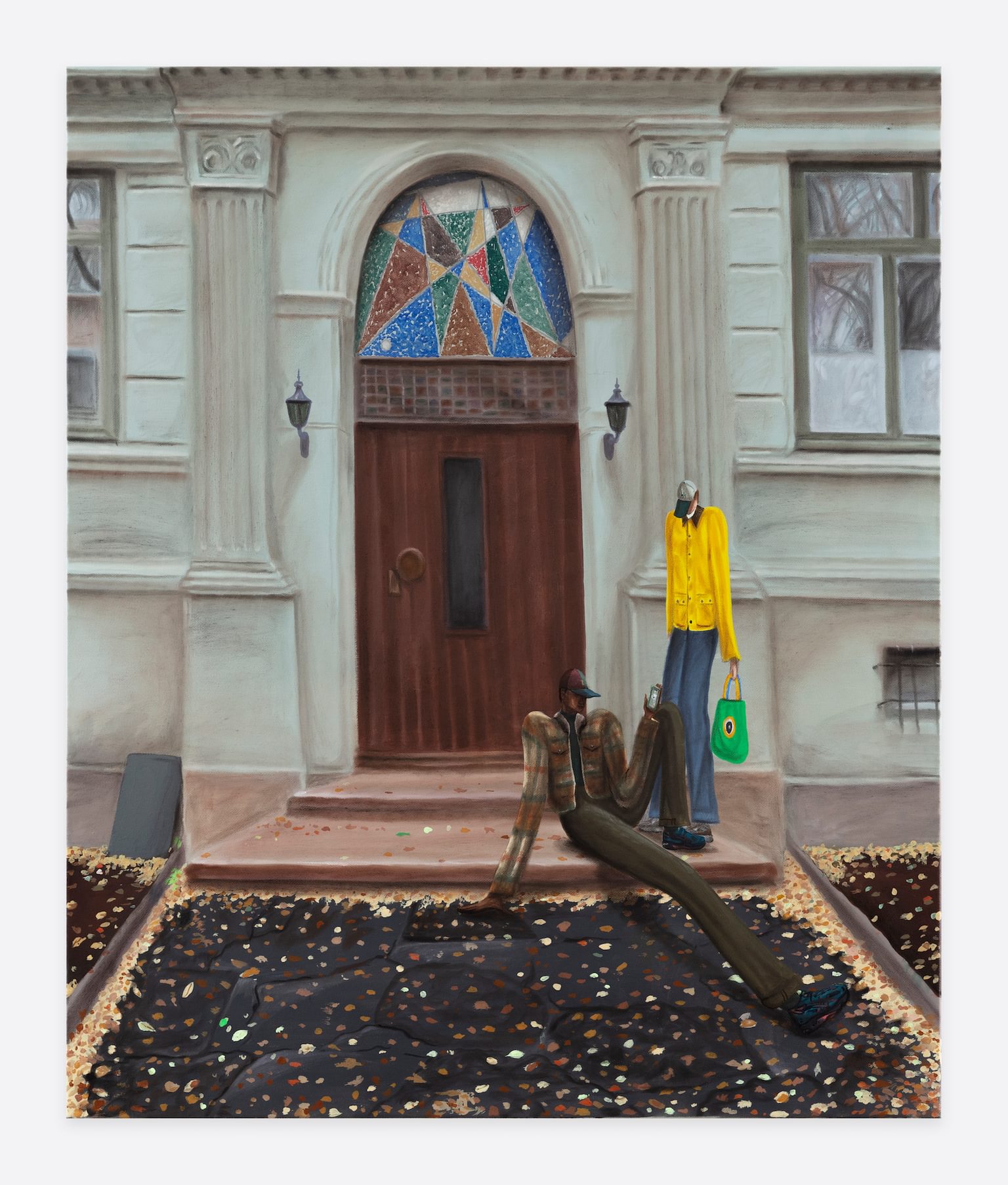 Time Passes Slowly
Flashe paint, acrylic ink, gesso and pan pastel on canvas, 120 x 100 cm
2020
Private collection, Norway
Reading Rainbow
Gouach and watercolor on paper, 106 x 75 cm
2019
Private collection, Norway